SEPT 2000 ~ CELEBRATING 20 YEARS ~ SEPT 2020
Updated: February 12, 2021
CAPE COD Area Live Fire Radio
CAPE COD Fire & Police Radio
VINEYARD Fire & Police Radio
NANTUCKET Fire Radio
Broadcastify Massachusetts
Broadcastify Live Scanner Feeds


Radio Reference.com Freqs

Cape Cod Times Online
CapeCod.com/Cape Wide News
Cape Cod Daily News
Hyannis News.com
Cape Cod Online .com
Scan New England
Daily Dispatch
Mass Fire Trucks .com
Northeast Fire News
Firehouse.com
Fire Engineering.com
Firefighter Close Calls


CIEMSS.org




Mass Dept Fire Services

CapeCodFD on Facebook
CapeCodFD on YouTube
BrittCrosbyPhotos.com
PLEASE KEEP IN MIND THIS IS NOT AN OFFICIAL GOVERNMENT WEBSITE.
FOR INFORMATION AND GUIDANCE ON THE CURRENT CORONA-VIRUS
PLEASE REFER TO OFFICIAL GOVERNMENT WEBSITES.
BE SAFE OUT THERE!
Fire Stations Progress
Two new fire stations currently under construction are coming along
with plans to move in by Summer 2021.
Mattapoisett and Onset Fire Stations.
Feb 10, 2021
CapeCodFD.com
NEW LOOK
12-22-20
In an effort to make the site more user friendly on mobile devices
we have disabled the frame structure and side menu bar.

A New Menu bar has been placed on the top of some pages
and a New Menu Page has been added.

These changes are a trial to see what works and what doesn't.
Your patience is appreciated.
So are any comments you may have.
E-MAIL ME

Merry Christmas and Happy New Year to ALL!




<![if !vml]>
<![endif]>
<Back |TOP| Next>

WHAT'S GOING ON


FOR MORE

First Due Continued in Full Assignment
Previous Stories

On This Page

On This Page

CONTENTS

First Due
Headline Stories
On This Page
Cape Wide News
Local News Sites
Email Us
On Facebook
Full Assignment Stories
In The News
Events & Notices
Apparatus News
Stations News
Departments News
Communications
Listening Live
Photos Feature
Mutual Aid News
Run Stats
Hot Shot
Previous Hot Shots
From ARFF Collection
From Brush Breaker Collection
From Fire Boat Colletion
From Stations Collection
On The Web
Videos & More
From History Collection
Previous Stories
News Links
We Remember
About Sept 11, 2001
Support Troops
Feature Photo

CONTENTS

Apparatus News
ARFF Collection
Brush Breakers Collection
Cape Wide NewsCommunications
Contents
Departments News
Email Us
Events & Notices
Facebook
Feature Photo
Fire Boat Collection
First Due
Full Assignment Stories
Headline Stories
History Collection
Hot Shot
Hot Shots Previous
Listening Live
Local News Sites
Mutual Aid News
News Items
News Links
Past Stories
Photos Feature
Run Stats
Sept 11, 2001
Stations News
Stations Collection
Support Troops
Videos & More
We Remember
Websites



Cape Wide News



<![if !vml]><![endif]>
Check it Daily


CapeWideNews
now at
CapeCod.com

FOR THE BEST CAPE & ISLANDS
LOCAL EMERGENCY NEWS

FIRES - RESCUES - POLICE NEWS
LOCAL FEATURES

UP TO THE MINUTE

THE ONE PLACE TO GO
WHEN YOU WANT TO KNOW!
Local News Sites


E-Mail Us

<![if !vml]><![endif]>

Pull The Hook!
To Send an EMAIL

CAPECODFD.COM
Send us an E-Mail!
Just pull the Fire Box.
We are interested in your thoughts, ideas, and comments
about CapeCodFD.com.

SEND US PHOTOS
OR NEWS VIA E-MAIL

CapeCodFD.com
<Back| |TOP| Next>

On Facebook
Join in the Fun!
A Facebook page was created March 14, 2013
for friends of Cape Cod Fire Departments to
communicate, share photos and information,
explore history, and generally associate with each other.
Go to
Cape Cod Fire Departments
WHAT'S GOING ON

FEATURED HEADLINE STORIES
<Back| |TOP| Next>

God Bless the USA!
EDGARTOWN FIRE CHIEF
ANTONE A. "TONY" BETTENCOURT
Age 78
Served 43 Years on Edgartown Fire Department
17 Years as Fire Chief
Retired in 2006
Passed away on February 9, 2021
~ WAREHAM LODD ~
Wareham Firefighter David "Wally" Wahlstrom
Wareham Fire Department regrets to announce the Line of Duty Death
of Firefighter David "Wally" Wahlstrom, age 57, on January 22, 2021.
Wally joined the fire service in 1979 serving as a call firefighter in
both Onset and the Town of Wareham fire departments.
He then worked as a firefighter at the Otis Fire Department
before coming on fulltime with the Wareham Fire District.
His 39 years of service ended in 2018 when his battle with
occupational cancer prevented him from working.
He was a very active member who enjoyed many friends
and activities along the way.
Rest in Peace.
~ A New Day ~
Washington DC
We have had the great opportunity to visit our nation's Capital
a few times over the years. Most recently about a year ago in
February. Before that on the 4th of July in 2018.
We pray that our Country can come together, get healthy,
and return to those values and experiences that make
us all Proud to be Americans.
GOD BLESS THE USA!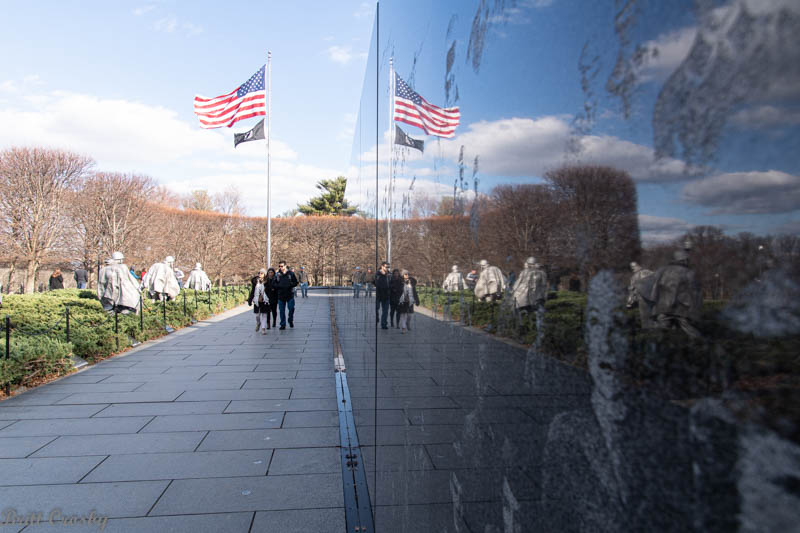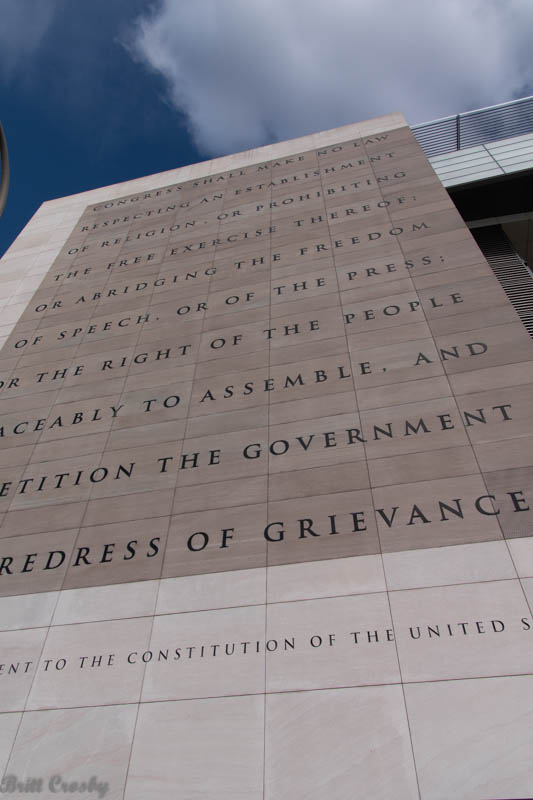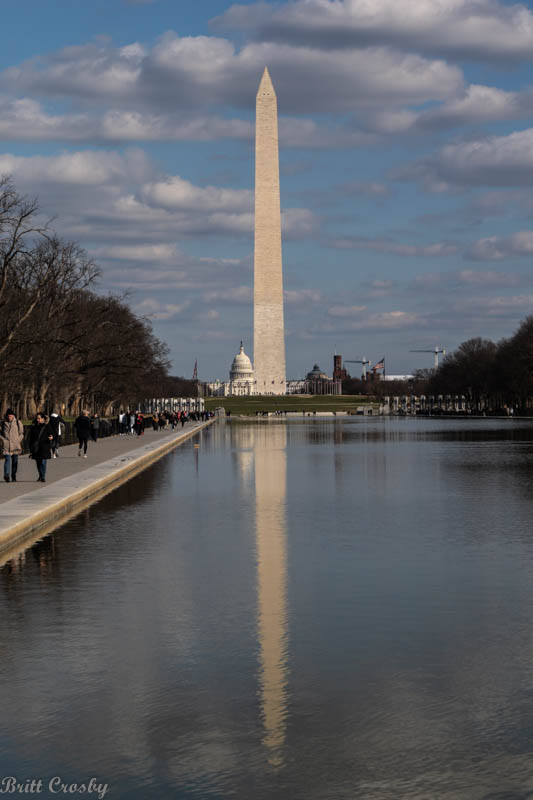 ~ In My Lifetime ~
President Dwight D. Eisenhower (R) (#34 1953/1957-1961)
President John F. Kennedy (D) (#35 1961-11.22.1963 Died in office)
President Lyndon B. Johnson (D) (#36 1963/1965-1969)
President Richard M. Nixon (R) (#37 1969/1973-08.09.1974 Resigned)
President Gerald R. Ford (R) (#38 1974-1977)
President James E. Carter (D) (#39 1977-1981)
President Ronald W. Reagan (R) (#40 1981/1985-1989)
President George H. W. Bush (R) (#41 1989-1993)
President William J. Clinton (D) (#42 1993/1997-2001)
President George W. Bush (R) (#43 2001/2005-2009)
President Barack H. Obama (D) (#44 2009/2013-2017)
President Donald J. Trump (R) (#45 2017-2021)
President Joseph R. Biden (D) (#46 2021- )
13 Presidents over 61 years
As a well known Cape Cod Fire Chief once said (unrelated to Presidents)
"I've seen 'em come. I've seen 'em go."
We're Still Here.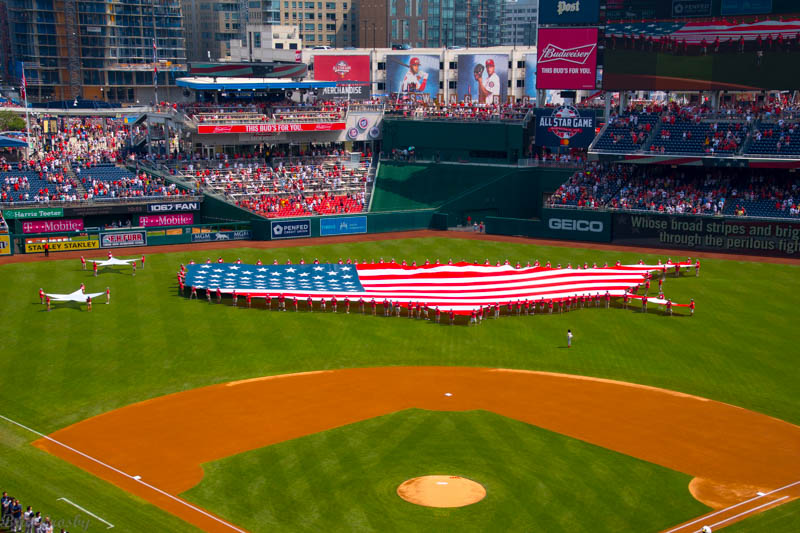 TRAGIC COTUIT HOUSE FIRE
2 DOGS PERISH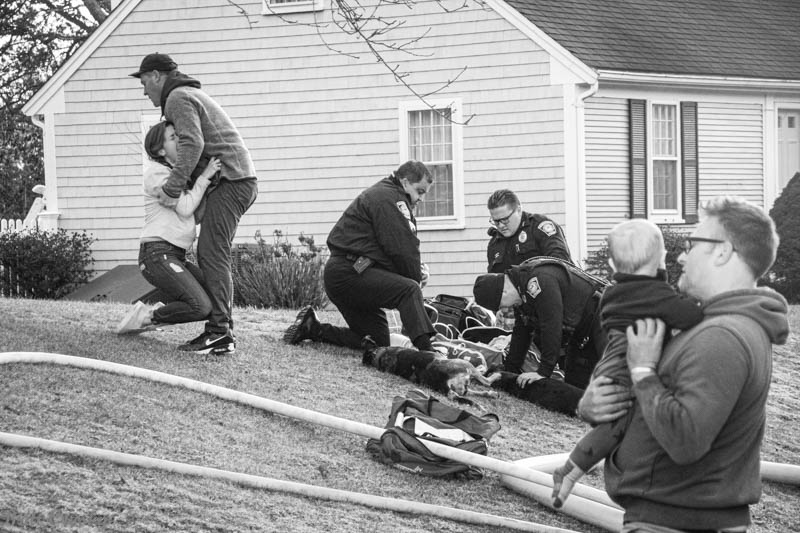 COTUIT HOUSE FIRE
Firefighters from Cotuit Fire Department found heavy smoke and fire on
arrival at a house on Trout Brook Road on Monday January 18, 2021 at
about 16:22 hrs. Upon entry, firefighters discovered 2 family dogs that
were overcome by smoke and heat. The dogs were removed to the front
yard where Barnstable Police Officers performed K9 CPR on both
pets. Sadly both dogs perished.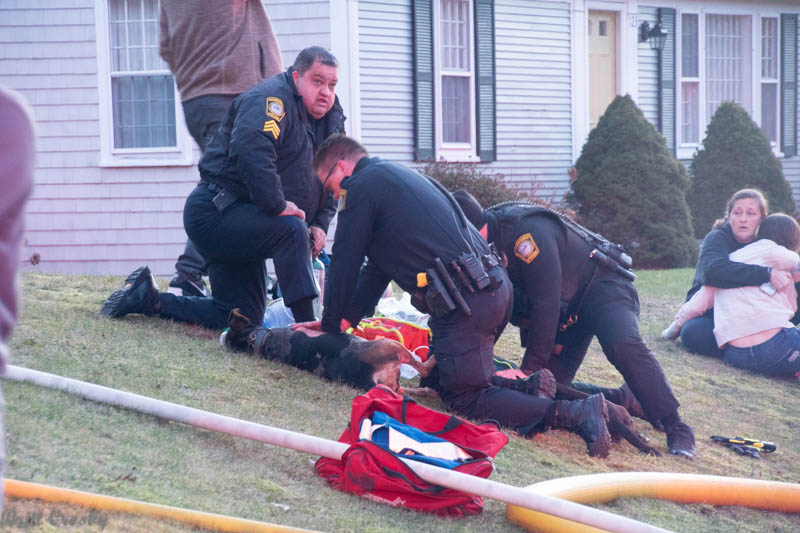 PROVIDENCE FIRE STATIONS
PROVIDENCE FIRE STATIONS
A new feature representing photos over the years of the
City of Providence, RI Fire Stations.
New Grandparents!
A September 2020 visit to the Osterville fire station.
18 Months old.
Reading books with almost 10 month old Jackson.
Dec 2019

7 month old Jackson visited the Centerville Fire Station
October 2019
The Crosby's became new Grandparents
March 3, 2019.
Healthy little boy Jackson Alexander.
A visit to the Osterville Fire Station
October 2019
Orleans Voters Support Study & Pumper
Dec 1, 2020 - 25% of registered voters turned out to support the Orleans Fire Department
by approving funding for a Feasibility Study that will look at options for renovating the
department's Headquarters station built in 1987. The station has a number of issues and
was not built for the current or future staffing needs.
Voters also approved funding to replace their 2001 Pumper.

FOR MORE


NEW HAMPSHIRE
Amoskeag Reserve Engine Company Show & Muster
NH Fire Academy, 98 Smokey Bear Blvd, Concord, NH
Was May 9, 2020 10 - 2
POSTPONED

TRI-STATE MUSTER
Webster, MA
Memorial Park
Was May 17, 2020
RESCHEDULED SEPT 13, 2020
CANCELLED
WILMINGTON, MA
43rd Annual Mass Antique Fire Apparatus Asso
Shriner's Center
June 27, 2020 10 - 2
RESCHEDULED SEPT 12, 2020
Rolling Rally (parade only) thru Willmington 10:00 hrs.
NO Muster - NO Flea Market
Musters & Parades
Anita Ford's Best on the Web
Nationwide Listing of Musters, Parades and Special Events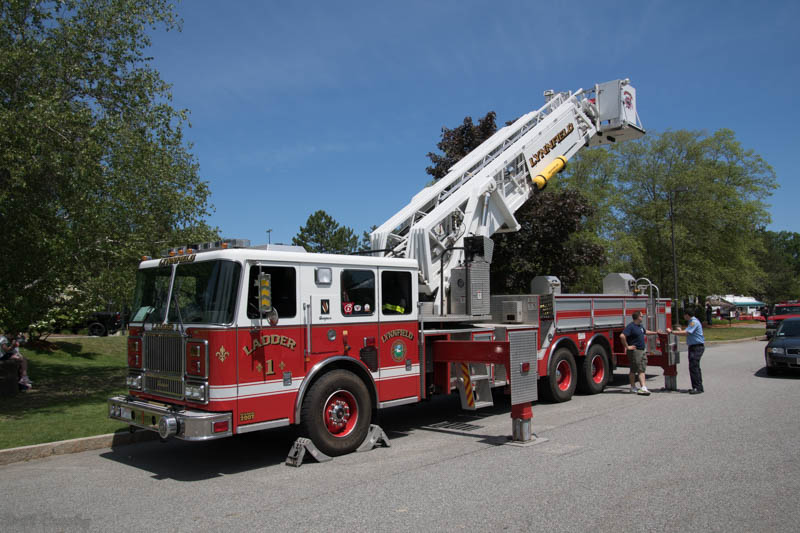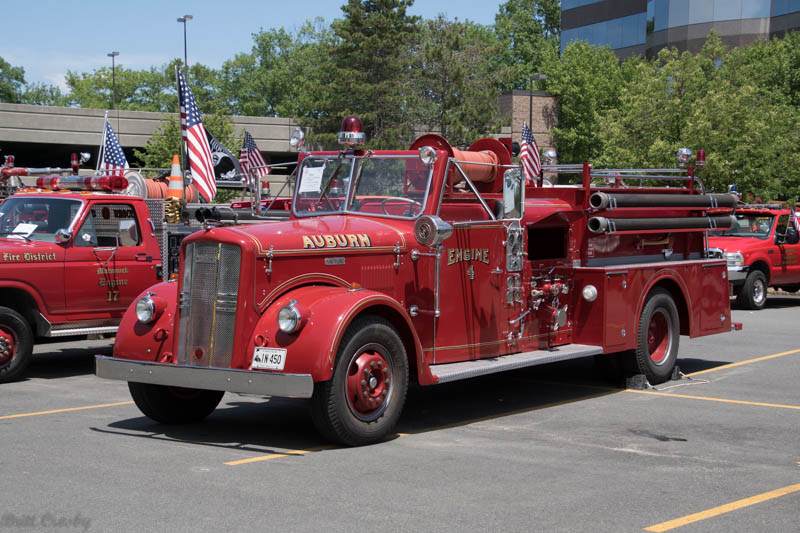 FOR MORE


Hyannis Ambulances
HYANNIS AMBULANCE NUMBERING
Hyannis has renumbered its Ambulances as follows:
A-1 = County A831 - 2019 RAM/Lifeline Type I - Shop ID # 8252019 (was 825)
A-2 = County A832 - 2017 RAM/Lifeline Type I - Shop ID #8282017 (was 828)
A-3 = County A833 - 2015 International/Lifeline Type I - Shop ID #8312015 (was 831)
A-4 = County A834 - 2005 International/Lifeline Type I - Shop ID #8272005 (was 827)
A-5 = Spare Amb - 2011 International/Lifeline Type I - Shop ID #8252011 (old 825)
The "Isolation Ambulance" (former Bourne Ambulance) has been discontinued.
The formerly used unit IDs 825, 827, and 828 are now currently unused.
January 26, 2021

Falmouth Cars
FALMOUTH CAR 12
2020 Ford Expedition 4x4 Deputy Car
Jan 2021
FALMOUTH CAR 27
2020 Ford F250 4x4 Utility Pickup Truck
Jan 2021

Onset Engine
ONSET ENGINE 1
2020 KME Panther 2000/750/40 Rescue - Pumper
Jan 2021
West Barnstable Forestry
WEST BARNSTABLE FORESTRY 295
2020 (1997 LMTV 150/600 Forestry - High Water
Jan 2021


Sandwich Car
SANDWICH CAR 441
2020 Chevy Tahoe 4x4 SUV Fire Chief
Jan 2021
Kingston Car
KINGSTON CAR 2
2020 Chevy Tahoe 4x4 SUV Fire Chief
Jan 2021
Harwich Ambulance
HARWICH AMBULANCE 73
2020 Ford F550 4x4 / Life Line Type I Ambulance
Dec 2020


FOR MORE
APPARATUS NEWS
Apparatus photos and news

MORE APPARATUS NEWS
Recent Deliveries, Plans, Rumors, Retired Apparatus
Fire & Police Station Projects
~ PROJECTS ~
Bourne Fire Station


Bourne Fire Stations 2 & 4
BOURNE FIRE STATION
(Planning Stage)
The Town of Bourne has a committee looking into a solution to the
"south side" fire stations issue. Currently the old Monument Beach
Fire Station #2 is a call station and is really not designed for larger
apparatus or staffing. The Pocasset Fire Station #4 is also old and
barely sufficient for modern apparatus. It has been staffed for years.
Both are in need of replacement.
The discussion to date has been on where land might be available
to build a single new fire station which would replace Stations 2 and 4.
A piece of land on County Road has had favorable recommendations
but the process has looked at several locations.
Bourne has 4 stations currently, two north of the canal both staffed, and
two south of the canal, 1 staffed. Traffic and geographical issues
require properly located and staffed stations on both sides of the canal to
cover the town.
Nov 2018
Carver Police Station


CARVER POLICE STATION
(Approved 2019)
The Town of Carver approved the building a new Police Station.
It is expected to be built almost across the street from the Carver Fire Station.
Nov 2019
Update Dec 28, 2020
Carver Police Station
Dec 22, 2020

Carver Police Station
Oct 15, 2020
Chilmark Fire Dept


POTENTIAL CHILMARK STATION
This image of the potential new Fire Station in Chilmark
reflects a 4 bay, wood construction station to replace the
old station on the same site. Replacement was approved
last year.
UPDATE JAN 20221
Dennis Fire Dept
DENNIS FIRE STATION 2
(Proposed 2020)


The Town of Dennis is looking to replace the 63 year old North Dennis
Fire Station 2 on Old Bass Road near Route 6A. The small 2 bay station
has gone from an un-staffed, call station not long ago, to being a staffed station
with 5 personnel on duty in recent years.
The old station is not located in the best location for covering its district
and the town. The proposed new station will be located at 350 Paddocks Path
closer to the middle of its district. The new station will be larger to facilitate
the personnel and apparatus into the future.
Dennis anticipates seeking funding in Spring 2020 to move forward on
replacing the old station with a new modern facility.
The future site at 350 Paddocks Path.
Duxbury Fire Dept


DUXBURY FIRE STATION
The Town of Duxbury Fire Station and regional dispatch center
have been added onto.
May 2020
Mattapoisett Fire Dept
Future Mattapoisett Fire Headquarters
(Architect images)
MATTAPOISETT FIRE STATION
(Under Const 2020-21)
Mattapoisett Town Meeting approved a $9.27 override 443 - 5
to build a new fire station for the Town of Mattapoisett on May 14, 2019.
The final approval will go before voters in an election on May 21, 2019.
If voters approve funding, the station would be built next to the Police
Station and will replace the very tight present station.
MAY 2019
Ground Broken June 2020
Mattapoisett Fire Station Construction
February 10, 2021
Mattapoisett Fire Station Construction
December 22, 2020
MORE CONSTRUCTION UPDATE

MATTAPOISETT FIRE STATION PRESENTATION


The present station Mattapoisett Fire Station.
Onset Fire Station


Proposed Onset Fire Station

NEW ONSET FIRE STATION
(Under Construction)
The site of the new station has been cleared and prepared for future construction
as of Dec 2019.
The Onset Fire District voters approved a new fire station on May 15, 2017.
The proposed $13.9 M request was amended at the meeting approving only
$8 Million for the project, forcing the plans to go back to the drawing board.
The new station is planned for a plot near the water department facility
on Sand Pond Road north of Route 6.

The present station has been in the heart of Onset village forever.
The 5 Central Ave station was built in 1950 next to the older
original station. The station has 6 bays, but is not well suited for
larger apparatus including the departments most recent ladder truck.
Onset Fire Station
February 10, 2021
Onset Fire Station
January 15, 2021
Onset Construction
Dec 22, 2020
Nov 5, 2020
May 21, 2020
Present Onset Headquarters
May 2019
Orleans Fire Station



Present Orleans Fire Station
ORLEANS FIRE STATION
(Study Approved)
Dec 1, 2020
The Town of Orleans voters approved funding for a feasibility study to evaluate
the options for renovating the 1987 Fire Headquarters Fire Station on Eldridge Parkway.
The station was not built for current or future staffing and lacks important facilities
and space for training on site. Additionally, the building has a number of issues
that need to be addressed for firefighter health and safety.



FOR MORE
FIRE STATIONS PAGE




DEPARTMENTS NEWS

ABOUT DEPARTMENTS AND PERSONNEL
<Back| |TOP| Next>



EDGARTOWN FIRE DEPARTMENT
Retired Edgartown Fire Chief Antone A. "Tony" Bettencourt, age 78 , passed away Feb 9, 2021. He was a member of the Edgartown FD for 43 years, serving as Fire Chief for 17 years from 1989-2006.
Feb 11, 2021



SANDWICH FIRE DEPARTMENT
Retired Fire Chief of the Sandwich Volunteer Fire Department, Howard P. "Fizzy" Crowell, age 96, passed away on Feb 1, 2021. A long time Sandwich resident, who operated the infamous Crow Farm for 65 years, was instrumental in organizing the official Sandwich Fire Department and getting the Sandwich Fire Station built c.1953.
Feb 11, 2021


WAREHAM FIRE DEPARTMENT
Wareham Fire Department regrets to announce the Line of Duty Death of Firefighter David "Wally" Wahlstrom, at age 57, on January 22, 2021. FF Wahlstrom joined the fire service in 1979 serving as a call firefighter in both Onset and the Town of Wareham Fire Departments. He worked fulltime for the Otis Fire Department and then fulltime with the Wareham Fire District. In 2018 he ended his 39 year career as he battled occupational cancer. Rest in Peace.
Jan 23, 2021
EASTHAM FIRE DEPARTMENT
Eastham FD Captain William Pilzecker retired in October 2020. After a promotional process, the Eastham Fire Department has promoted the following new officers.
Captain Ryan VanBuskirk (P)
Lt Maurice Wiley (P)
Lt Kurt Fisher (P)
Lt Rachel Topal (P)
Lt Eric Hilferty (P)
The Shift assignments now include a Captain, LT, and 3 Firefighters per group.
Group 1: Capt Ryan VanBuskirk, Lt Eric Hilferty
Group 2: Capt Charlie Frazier, Lt Rachel Topal
Group 3: Capt Lisa Albino, Lt Kurt Fisher
Group 4: Capt Kyle Morse, Lt Maurice Wiley
Congratulations to all!
Jan 12, 2021

FALMOUTH FIRE DEPARTMENT
Retired Falmouth Call Firefighter and Paramedic Joseph A Farland Jr, age 87, passed away on December 25, 2020. He was an Air Force Veteran. He joined the Falmouth FD and became a Paramedic in 1985. In 1989 CIEMSS recognized him as Paramedic of the Year. Rest in Peace.
Jan 3, 2021

COMM FIRE DEPARTMENT
Florence and George Hodkinson have been active supporters, and good friends, working and volunteering around COMM FD for many years. The two have been together for over 6 decades. Sadly, George, age 85, passed away on December 25, 2020. His big smile, good sense of humor, and friendship will be deeply missed. Rest in Peace George.
Jan 2, 2021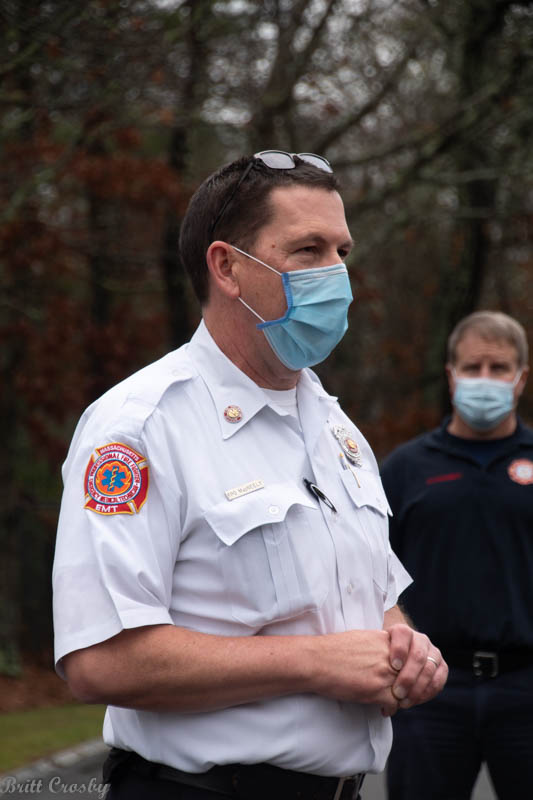 COMM FIRE DEPARTMENT
Senior Fire Prevention Officer Martin MacNeely retired after 35 years of service with the COMM Fire Department on Dec 31, 2020. He first joined the fire department in 1985 as a call firefighter at the old Centerville Fire Station. In 1988 he was hired as a COMM Dispatcher and a year later in 1989 became a fulltime Fire Prevention Officer. His experience, knowledge, and actions over his career made the community safer. Best wishes to Martin in future adventures.
Jan 2, 2021

HYANNIS FIRE DEPARTMENT
Firefighter/Paramedic Matt Mills has retired after some 25 years of service. He began service in 1986 as a Call Firefighter in Lakeville (son of a Lakeville Chief). He got a fulltime position with Bourne Fire in 1997 and with Hyannis in 2001. Congratulations an best wishes in retirement.
Dec 28, 2020


DENNIS FIRE DEPARTMENT
Dennis Firefighter/Paramedic Nancy Moyer retired on December 22, 2020 after serving for 32-1/2 years in the fire service on Cape Cod with the Brewster, Orleans, and Dennis Fire Departments.
Congratulations and Best Wishes!
Dec 23, 2020

ORLEANS FIRE DEPARTMENT
The Orleans Fire Department has announced the following promotions.
Captain Kevin Delude - Effective immediately 12-18-20
Orleans adding 4 new Lieutenant positions effective 01-01-21
Lt Aaron Burns
Lt Doug Edmonds
Lt Joseph Lang
Lt Thomas Pellegrino
Congratulations to all!
Dec 18, 2020

FALMOUTH FIRE DEPARTMENT
They have been in acting positions since Fire Chief Michael Small retired at the end of July 2020. On December 9, 2020 Falmouth made it official. Its new Fire Chief is Timothy Smith and the new Deputy Fire Chief is Chad Absten. Chief Smith joined the Falmouth FD in 1987 as a FF/Medic. He became Lt in 1999, Captain in 2011, and Deputy in 2014. Deputy Absten joined the Falmouth FD in 2004 as a FF/Medic. He became Lt in 2013 and Captain in 2015. Congratulations to both!
Dec 15, 2020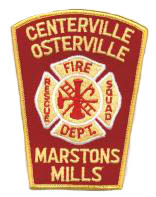 COMM FIRE DEPARTMENT
COMM Captain Richard Sargent recently retired after 37 years of service.
COMM has promoted Captain Enrigue Arrascue to be the new Group 1 Captain.
(photo from when he made Lieutenant in 2014).
Additional promotions have been made, with the following being the new officer assignments:
Congrats to all! Dec 15, 2020
Group 1: Captain Enrique Arrascue (P)
Lt Roger Aalto (P)
Lt Mike Miskiv
Lt Zach Hunter (P)

Group 2: Captain Brian Morrison
Lt. Eric Sabatinelli (I)
Lt Louis Sassone (P)
Lt Matthew Malone (P)

Group 3: Captain Sean Greene
Lt Eric Bengston (P) *Out on Injury
Lt. Mathew Dillon (P)
Lt Michael Rogers

Group 4: Captain Christopher Adams,
Lt Tom Goodearl (P)
Lt Daniel Osgood
Lt Gordon Williams
DENNIS FIRE DEPARTMENT
Fire Chief Mark Dellner announced his plan to retire at the end of March 2021. He has been Chief in Dennis since 2005. Prior to that he served 14 years as Chief in Rochester, NH.
Dec 1, 2020




FOR MORE
DEPARTMENTS NEWS

Falmouth Fire Alarm c.1929
Falmouth is one of the few towns on the Cape that ever
had a fire alarm system with the familiar red pull boxes
located throughout the community in case of fire.
Efforts have been underway to dismantle the system
and remove boxes. To date some 75 miles of Fire Alarm
cable and about 90% of boxes have been removed.
With cell phones, radio transmitted alarm systems, and
advancing technology, the fire alarm system has become
less necessary.
December 2020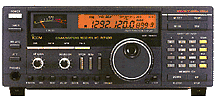 LISTEN TO CAPE COD
FIRE RADIO LIVE !
CapeCodFD.com Live Feed
on Broadcastify.
December 2016


WELCOME BACK ONLINE!
Scan New England
Live Scanner Feed
Barnstable County Public Safety
Police & Fire Departments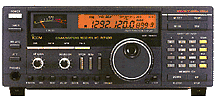 SCANNERS AND RE-BANDING ISSUES

Many of you who monitor Cape Cod Fire and Police Departments on various "trunk tracker" style scanners may have noticed problems recently with the implementation of the re-banding of the Massachusetts State Police (MSP) Trunked Radio system.
Re-banding is a national reallocation of radio frequencies that has been underway for several years across the country. The local switchover took place in March 2013.
The changes were expected to make many older scanners obsolete, HOWEVER!
It is possible that many, if not all of the newer and older scanners WILL WORK if reprogrammed with the updated frequencies. Older scanners including the BC780, BC785, BC895, Radio Shack units, and others will work if re-programmed!
I recommend you break out the Owners Manual if you haven't already, or download an online version, brush up on the basics of programming your scanners and give it a try. YOU WILL BE HAPPY!
Here is a list of the frequencies used by the system. If you enter them correctly (make sure you enter them as M (Motorola) TRUNK channels, they should work.
Go to RadioReference.com for additional information on frequencies and programming scanners with what you want to listen to.
For those who are not already aware, you can also listen to the action online as well. The LIVE SCANNER FEEDS that were previously on RadioReference.com have been moved over to a system called BROADCASTIFY.com. You can listen to many different feeds, but should check out the local Cape Cod Fire Departments on the feed provided which covers all the Cape Fire Departments, including OPS channels, and as a bonus also gets much of the Southeaster, Mass area off Cape.
This same feed is also available on a Phone App. So if you wish to listen to the Scanner here on the Cape you can certainly do so in a number of ways thanks to Broadcastify.

For Fire Departments Only try the CapeCodFD.com feed at Broadcastify:
Barnstable, Dukes, Nantucket, and Plymouth Counties Fire Departments.
On air since Dec 2016.
BACK ON LINE FEB 2019
For a mix of Cape Cod Police and Fire Live Radio try Scott Halligan's
Scan New England site:
Barnstable County Public Safety - Police, Fire, and more

The link for CAPE COD Area Live Fire Radio at the top of my Home Pages also brings your to this feature.
Good luck and good scanning!
FOR MORE

THERE ARE A NUMBER OF GREAT WAYS TO LISTEN TO THE ACTION!
LISTEN TO BROADCASTIFY
PICK THE STATE - COUNTY - AND DEPARTMENTS
YOU WANT TO LISTEN TO ONLINE
SOME OF THE CAPE COD WIDE AREA FEEDS INCLUDE:
CAPE COD & ISLANDS AREA
LISTEN TO CAPE COD FIRE RADIO LIVE !
Live Scanner Feed listed as "Barnstable, Dukes, Nantucket, and Plymouth County Fire Departments" on Broadcastify. Channels listed below. A mixture of Trunked and Conventional channels. Broadcast provided by CapeCodFD.com. Note: Still a work in progress, not all channels at 100%.

Left Feed
Right Feed
BANK 1 - Fire Departments

Barnstable Fire
Bourne Fire
Brewster Fire
Chatham Fire
COMM Fire
Cotuit Fire
DCR Fire Towers
Dennis Fire
Eastham Fire
Falmouth Fire
Harwich Fire
Hyannis Fire
Joint Base Fire
Mashpee Fire
Orleans Fire
Provincetown FD
Sandwich Fire
Truro Fire
Wellfleet Fire
W Barnstable FD
Yarmouth Fire
BCC MUTUAL AID
MEMA South
MARSHAL South

BANK 2 - Mutual Aid Ops

BCC Mutual Aid
OPS 1 - C4
OPS 2 - C6
OPS 3 - C8
EMS 800
Fire Admin
Marshall South
MEMA South
BANK 3 - Conv. FD Dispatch

COMM Zetron
Dukes Dispatch
Dukes Dispatch
Dukes FG
Dukes FG
Dukes FG


BANK 4 - Conv. Mutual Aid

PCC M/A 4
Bristol M/A 1
BANK 5 - Conv. Extended area

Dukes Disp 91
Dukes FG 153
Dukes FG 155
Nantucket FD
Plymouth Disp
Plymouth FD 1
Plymouth FD 2
Onset FD
Wareham FD
Wareham EMS

PCC FG 1
PCC FG 2
PCC FG 3
PCC M/A 4
Bristol M/A 1
Cape Cod Police and Fire Departments Live Radio
Martha's Vineyard Police & Fire Live Radio
Plymouth County Fire, Police, EMS Live Radio
Carver, Plymouth, Wareham, Plympton Fire EMS Live Radio
Mattapoisett, Marion, Rochester Fire EMS Police Live Radio

OTHER MASS & RI AREAS
Fall River Fire & Police Live Radio
Worcester Fire & EMS Live Radio
Southern RI, SE Mass, SE CT, Including Providence Live Radio

FDNY
FDNY Manhattan Fire Live Radio
FDNY Staten Island Fire Live Radio
FDNY All Boroughs Fire Live Radio
LISTEN TO A GREAT TRIBUTE TO BROOKLYN DISPATCHER 102 UPON HIS RETIREMENT. GREAT AUDIO.
PHOTO FEATURES

THE LATEST FROM PHOTO FEATURES
<Back| |TOP| Next>

LYNCHBURG, VA
Station 6
Feb 2020
FOR MORE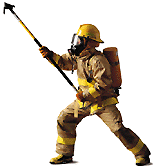 FOR MORE

Barnstable County Control
Enter a department and zone
for actual official run cards
RUN STATISTICS

DEPARTMENT ANNUAL RUNS STATS
<Back| |TOP| Next>

Cape Cod Fire Departments
2020 Run Stats
NEW
01-25-21

2000 2001 2002 2003 2004
2005 2006 2007 2008 2009
2010 2011 2012 2013 2014
2015 2016 2017 2018 2019
2020
(10 year comparison 2000 vs 2010)
Unofficial 2020 Stats
Updated 01-25-21
Estimated *60,639 Total Calls in 2020
(Not all Reported Yet)
(Updated January 25, 2021)
Estimated 68,963 Total Calls in 2019

| | | |
| --- | --- | --- |
| DEPT RANKING | 2019 RUNS | 2020 RUNS |
| #1 Falmouth FD | 8,159 runs | 7,372 runs |
| #2 Yarmouth FD | 7,413 runs | 7,040 runs |
| #3 Hyannis FD | 7,344 runs | 6,856 runs |
| #4 Dennis FD | 5,480 runs | 5,030 runs |
| #5 Sandwich FD | 4,637 runs | 4,658 runs |
| #6 COMM FD | 5,053 runs | 4,619 runs |
| #7 Harwich FD | 4,862 runs | 4,351 runs |
| #8 Bourne FD | 4,449 runs | 4,317 runs |
| #9 Mashpee FD | 3,870 runs | 3,719 runs |
| #10 Chatham FD | 3,097 runs | 2,785 runs |
| #11 Brewster FD | 2,952 runs | 2,644 runs |
| #12 Orleans FD | 2,690 runs | 2,364 runs |
| #13 Eastham FD | 2,124 runs | 2,117 runs |
| #14 P-Town FD | 1,615 runs | *runs |
| #15 Barnstable FD | 1,595 runs | 1,362 runs |
| #16 Wellfleet FD | 1,353 runs | 1,152 runs |
| #17 Truro FD | 1,092 runs | *runs |
| #18 Cotuit FD | 898 runs | 839 runs |
| #19 Joint Base FD | 761 runs | 784 runs |
| #20 W Barnstable | 611 runs | 630 runs |
| #21 BMA | xx runs* | xx runs* |
| | | |
| | | |
| | | |
| | 70,311 | *62,639 |
* Dept Stats not reported


The above run stats are unofficial preliminary estimates presented to show the trends of emergency response on Cape Cod..
HOT SHOT

FEATURED FROM THE INCIDENT PHOTO COLLECTION
<Back| |TOP| Next>

FALMOUTH 2ND ALARM
January 4, 2012
Quisset Harbor Boat Yard
PREVIOUS YEARS
[2017] [2018] [2019]
[ 2007 ] [2008] [2009] [2010] [2011] [2012] [2013] [2014] [2015] [2016]

CRASH TRUCKS

FEATURED FROM THE ARFF COLLECTION
<Back| |TOP| Next>

SEA-TAC AIRPORT
Seattle, Washington
Sept 2016



FOR MORE
BRUSH BREAKERS

FEATURED FROM THE BRUSH FIRE COLLECTION
<Back| |TOP| Next>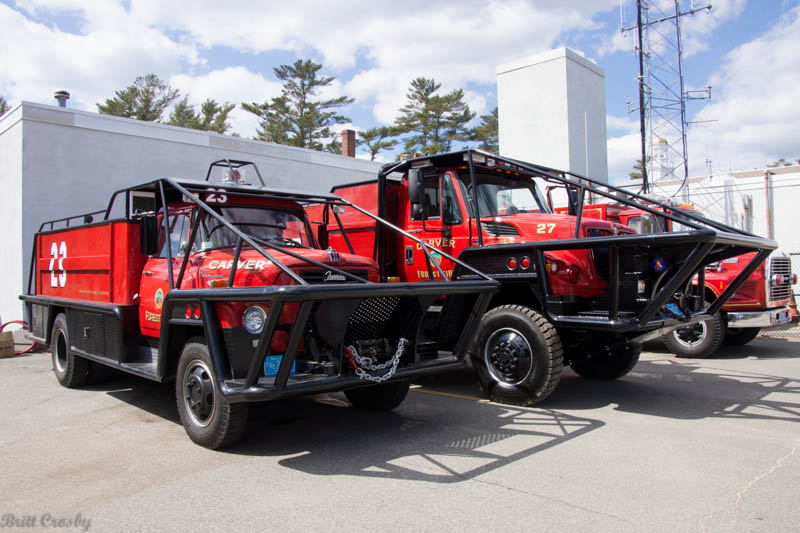 CARVER BRUSH BREAKERS
Breaker 23 - 1967 International/Farrar 650 gals
Breaker 27 - 2013 International/V-Tec 800 gals
March 2013
FOR MORE
FIRE BOATS

FEATURED FROM THE FIRE BOATS COLLECTION
<Back| |TOP| Next>

FDNY
"Governor Alfred E. Smith"
Marine 8 - Marine 6
1961-2015
105' LOA - 8,000 gpm
FOR MORE
"American Fire Boats"
- The history of Waterborne Firefighting and Rescue in America -
By Wayne Mutza
Published in 2017
Wonderful new book with lots of up to date information
about fire boats.
(A must have for fire boat fans!)

FIRE STATIONS

FEATURED FROM THE FIRE STATION COLLECTION
<Back| |TOP| Next>

Harwich Fire
DENNIS FIRE DEPARTMENT
The South Dennis Fire Station was located on Main Street
in the old South Dennis Grade School House built in 1867.
It served as the Fire Station from about 1932 until 1949
when a new station on Route 28 opened.
Dennis apparently had 4 nearly identical school houses
located in villages of the town. The similar school house
on the North side was also used as a Station.
Today, a stone marker commemorates the location of the
old South Dennis School and Fire Station.
Over on School Street in West Dennis stands a building
that looks like it must have many years ago.
FOR MORE
ON THE WEB

DEPARTMENTS & OTHER WEB SITES ON INTEREST
<Back| |TOP| Next>

IN THE MOVIES

CHECK OUT THE VIDEOS & MORE
<Back| |TOP| Next>

CHECK OUT THE VIDEO AND YOU TUBE PAGE FOR SOME VERY COOL VIDEOS!
VIDEOS INCLUDE SOME HISTORICAL FOOTAGE FROM THE 1940'S, 1950'S, AND 1960'S.
Cape Cod Brush Fire 1946... 15,000 Acres! Part 1
Cape Cod Brush Fire 1946... 15,000 Acres! Part 2

ADDITIONAL VIDEOS LISTED ON
OUR VIDEO PAGE



NEWER VIDEOS CAN BE FOUND
at CapeCodFD Videos on YouTube

FROM HISTORY

FEATURED FROM THE HISTORICAL COLLECTION
<Back| |TOP| Next>

BREWSTER ENGINE 1 (233)
1957 Ford/Maxim 750 gpm Pumper

<![if !vml]>
<![endif]>

We Remember
We Remember
Never Forget
NEVER FORGET
We Remember

The Worcester Six
December 3, 1999


Firefighters Memorial
View Video

F.D.N.Y. 343

9-11-01


Boston


August 29, 2007
FF Paul J. Cahill - E30
FF Warren J. Payne - L25

Boston


January 9, 2009
LT. KEVIN KELLY
Ladder 26


Hyannis

FF Dana "Danny" Clough
Oct 19, 2011

Worcester
FF JON D. DAVIES
Rescue 1
December 8, 2011

BSO
BSO Dispatcher
Jimmy Verrochi
Jan 23, 2013

Yarnell Hill, AZ


19 Firefighters
Granite Mountain Hot Shots
June 30, 2013


Onset
Onset Fire Chief Howard B. "Howie" Andersen
Retired in September 2013 and passed away Oct 4, 2013.

Boston
298 Beacon St, Boston
March 26, 2014
Lt Edward Walsh E33
FF Michael Kennedy L15





COMM FD
Horace Manley "Gus" Crosby III
"Uncle Gus"
Passed away September 19, 2014
The first permanent firefighter in Osterville.
Founding member IAFF Local 2346.
33 Year career COMM FD.
My mentor, Best Man, Neighbor.
Semper Fi Marine
~ Wife Connie passed away Oct 12, 2019 ~
HYANNIS FD
Retired Hyannis Firefighter - Dispatcher
Robert McGorty
Passed away Oct 9, 2014 age 72
Charter member Hyannis IAFF Local 2172
32 Year member retired 2002
"KCD 454 Clear"
HYANNIS FIRE
BRETT D. GRANDAW
Former Firefighter / Paramedic
Hyannis FD, Age 55, November 18, 2015.
23 years with Hyannis FD
and 17 years with FEMA Team.

BARNSTABLE FIRE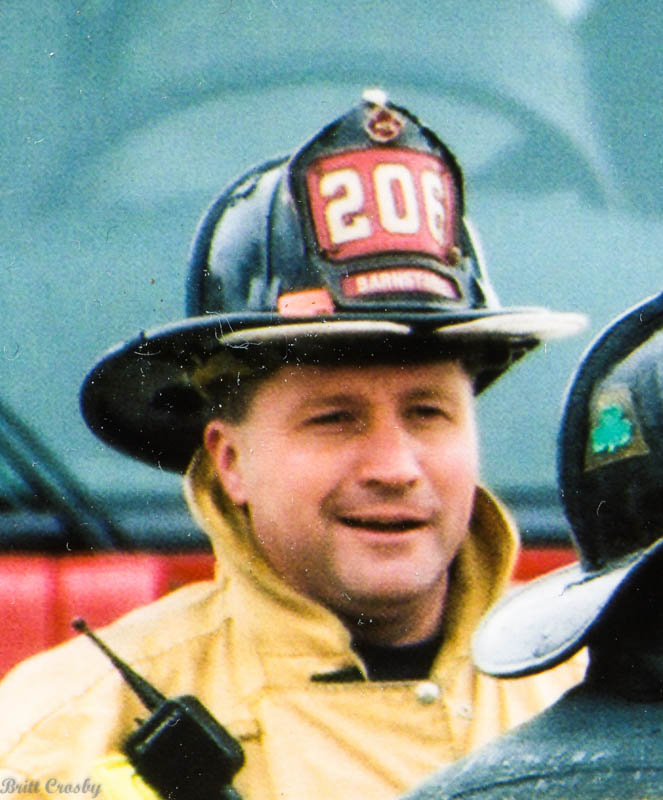 William E. "Billy" Fleming
Retired Barnstable Fire Fighter
Past President IAFF 3276
1989-2009
Age 56, Passed away Dec 31, 2015




COMM FIRE


Fred Lewis
Retired COMM Senior Private.
Passed away from Cancer
Sept 8, 2016

COMM FIRE


Jordan Galvin-Juntas
Age 19
COMM Intern & college student
killed in Middleborough tragic accident
Oct 23, 2016


FALMOUTH FIRE
Retired Fire Chief Paul D Brodeur
Jan 20, 2017

ONSET FIRE
Ronald A. Aseltine, Jr
Age 49
Onset Call Firefighter
(Retired DCR Dist 2 Warden)
Feb 26, 2017



FALMOUTH FIRE
Captain Gregory D. Clements
Age 54
Died July 30,2017
31 years of service in Falmouth.

YARMOUTH POLICE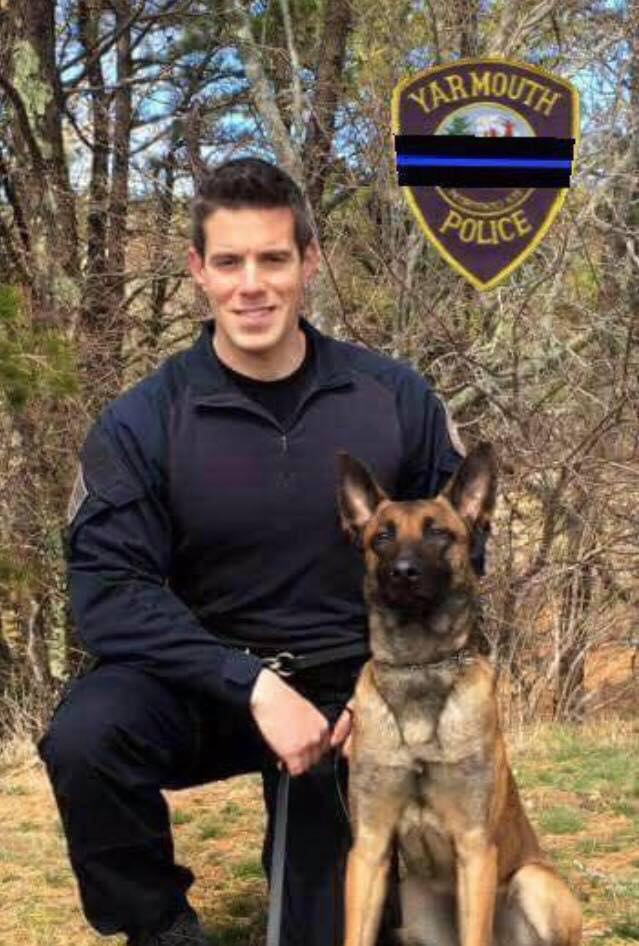 Yarmouth Police Department
K-9 Officer
Sean Gannon
Age 32
Killed Line of Duty
April 12, 2018

BOURNE FIRE

Retired Call Captain Robert R. "Bobby" Ronayne
Age 64
Cancer
June 17, 2018


HYANNIS FIRE
CIEMSS
Retired Hyannis Lieutenant/Paramedic
Richard "Rick" Knowlton
Age 59
August 4, 2018
Cancer
32 Years with Hyannis - Retired in 2015
Served as Co-Director CIEMSS 2015-2018



YARMOUTH FIRE


Retired Yarmouth Sr. Private / Paramedic Bill Smith,
Age 76, passed away suddenly Sept 25, 2017
30 Years service with Yarmouth FD (1968-1999)
Charter Member IAFF-L2122



WORCESTER FIRE




Firefighter Christopher Roy
Age 36, Ladder 4
LODD
Dec 9, 2018


Marion Fire
LODD
Marion Call Firefighter Thomas Nye, Age 72,
45 year member, passed on Feb 27, 2019 within
24 hours of a chimney fire.


Hyannis Fire
Retired Hyannis Captain / Paramedic Thomas Kenney
Age 65
Passed away June 5, 2019 from Cancer
Served Hyannis for 36+ years - Retired Oct 2018.
Brewster Fire
Retired Fire Chief Roy E Jones III
Age 74
Passed away June 22, 2019
Member Brewster FD 47 years
Chief 29 years 1981 - 2010
Worcester Fire
Lieutenant Jason Menard
Age 39
Line of Duty Death
4 Alarm Fire, Stockholm St
November 13, 2019
Savannah Fire
Sandwich Fire
Captain Matthew James Kelly
Age 48
Died from Cancer May 4, 2020
Past member of Sandwich FD 2007-2009
Captain Savannah, GA Rescue 1
Obit



COMM FIRE


George Hodkinson
Age 85
A Good Friend of COMM FD
Passed away Dec 25, 2020


WAREHAM FIRE
Wareham Fire Department
Firefighter David "Wally" Wahlstrom
Age 57
39 years of service (1979-2018)
LODD
Occupational Cancer Jan 22. 2021
SEPTEMBER 11. 2001

DEDICATED TO ALL THOSE WHO MADE THE ULTIMATE SACRIFICE
<Back| |TOP| Next>

REMEMBER
SEPTEMBER 11, 2001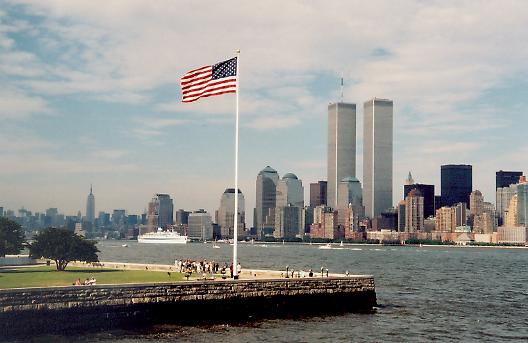 The World Trade Center towers from Liberty Island, summer 2001.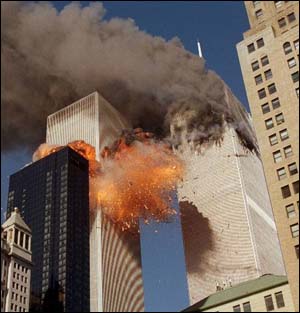 TAKE A CLOSER LOOK AT WHAT HAPPENED THAT DAY.
What have we as a fire service learned about the collapses of the
two 100 story twin towers and the 47 story WTC Building 7 that day?
CHECK OUT THESE LINKS 10 YEARS LATER
LISTEN TO THE FDNY AUDIO TAPES OF THAT DAY
REVIEW THIS VIDEO OF THE EVENTS THAT DAY
September 11th Revisited - Full Movie


FOR MORE
FIREFIGHTERS FOR 911 TRUTH .ORG
ARCHITECTS & ENGINEERS FOR 911 TRUTH .ORG
GOD BLESS THE USA
SUPPORT THE TROOPS

CAPE COD CARES FOR THE TROOPS
<Back| |TOP| Next>






PLEASE SUPPORT THIS SPECIAL CAUSE
Cape Cod Cares for Our Troops
www.CapeCod4TheTroops.com
REMEMBER ALL THE MEN AND WOMEN
PROTECTING OUR FREEDOM
CONGRATULATIONS!
HE MADE IT!
Crazy Guy on a Bike
Check out Retired Falmouth FD
Lieutenant Joel Carlisle's
2012 Coast to Coast Bike Ride!
Joel set out from Cape Cod on April 25, 2012
and rode his bike over 4,414 miles
reaching the west coast and the Pacific Ocean at Oregon on July 10, 2012!
His daily logs and photos of his progress
are fun to read.
Welcome Home Joel!

PREVIOUS YEARS PHOTOS
[2007] [2008] [2009] [2010] [2011] [2012] [2013 2014] 2015 2016
2017 2018 2019 2020

NANTUCKET ENGINE 1
NANTUCKET ENGINE 1
1974 Mack MB 1000 gpm Pumper
BE SAFE

SO EVERY ONE GOES HOME



God Bless The USA
Copyright Britton W Crosby
CapeCodFD.com
All Rights Reserved