CapeCodFD.com


SCHOOL BUS ACCIDENT

Route 28 & Main Street
Cotuit, MA
Thursday September 22, 2005

One person was injured and 17 students were checked when this pickup truck slammed into the
rear of this middle school bus just before noon on Thursday September 22, 2005 at the intersection
of Route 28 & Main Street, Cotuit.

Ambulances from Cotuit, COMM and Mashpee as well as en engine from Mashpee responded.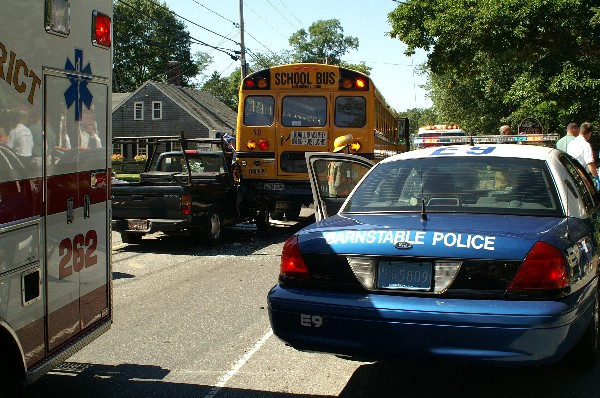 Students were triaged and checked prior to being transported from the scene by another bus.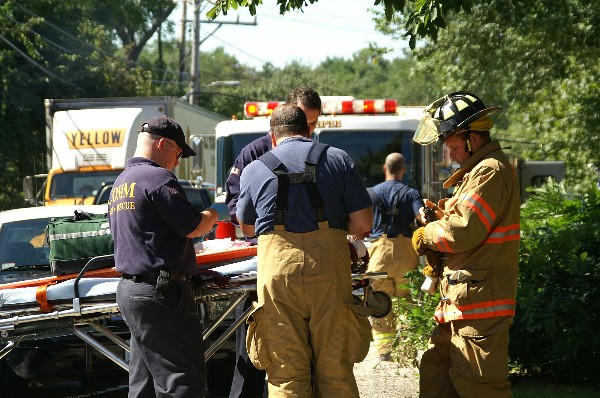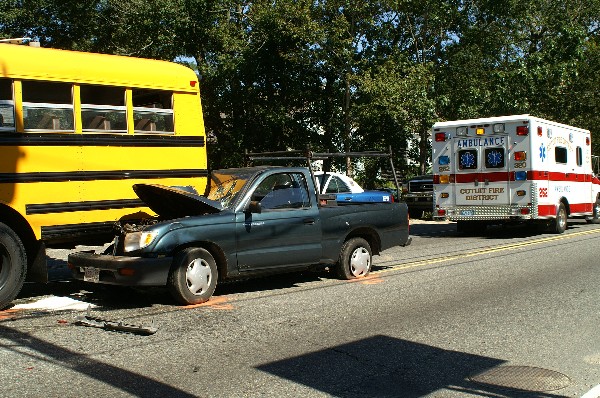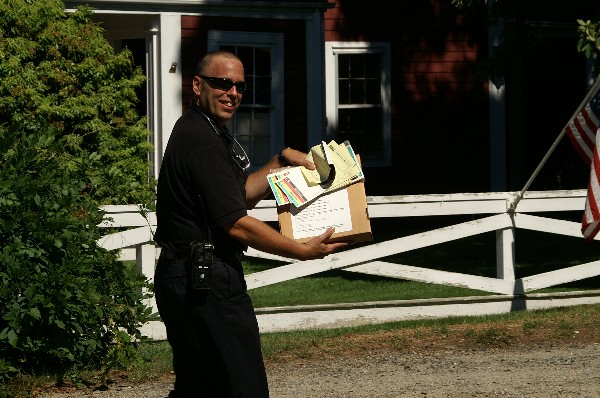 MCI Kit and tags.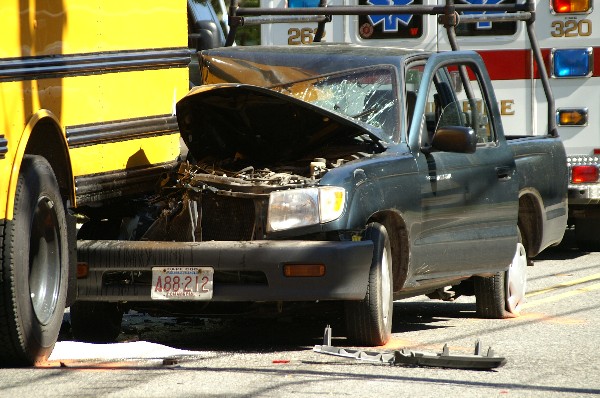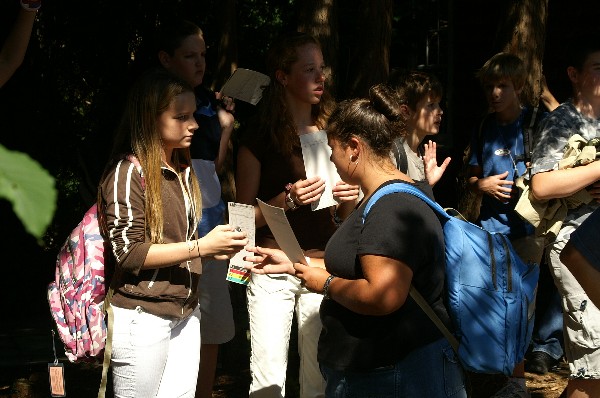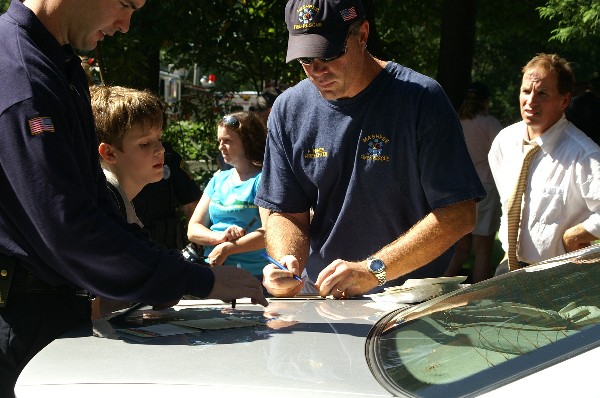 Each child was checked prior to being released through the school system.

Fortunately none of the children were injured.