CapeCodFD.com
[ Home ] [ Features ] [ Wellfleet FD ]
Building The New
WELLFLEET FIRE STATION
< Prev Page 1 Next>
Added March 6, 2008 - Updated May 5, 2009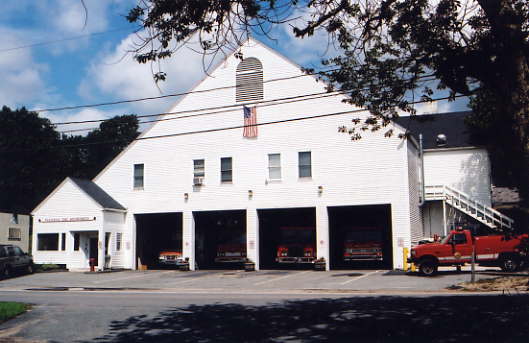 The Wellfleet Fire & Police Station was built in 1982.
Located at 10 Lawrence Road, the Wellfleet Fire Department occupied the lower
level of the building, with the Wellfleet Police Department occupied the upper
level and faced the rear at 36 Gross Hill Road.

The Fire / Police station prior to 1982 was located at the edge
of the harbor on Commercial Street.

A second fire station was located in South Wellfleet
at 1076 State Highway (Rte.6).

When the fire / police station was built, there were no fulltime personnel on the Wellfleet FD.
The station was primarily the apparatus bays and a couple small offices.

The first fulltime personnel used an area of the apparatus bays for living space.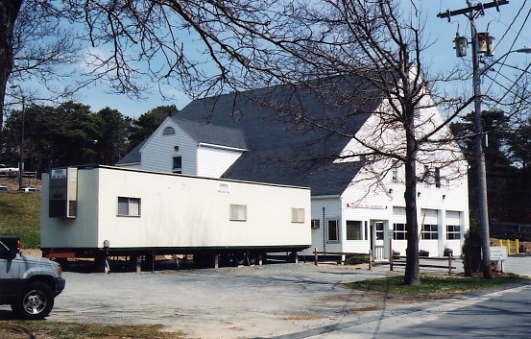 With 24 hour coverage came the need for more space.
A trailer was setup outside the station for several years.
It did not contain bathroom or kitchen facilities.

The little South Wellfleet Station had even less room and no facilities.
In recent years it was only able to store some non emergency equipment.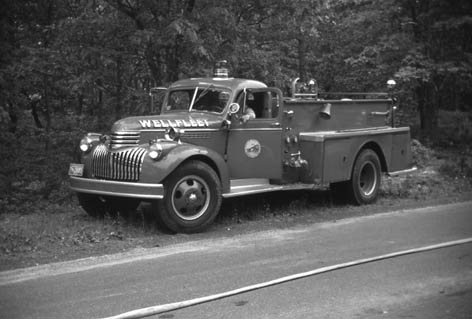 This apparatus was once stationed in South Wellfleet.

Newer Wellfleet apparatus would not fit in the South station and had filled the
main station as well.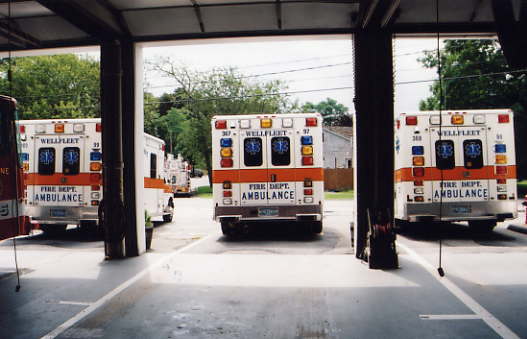 As the Wellfleet Fire Department grew and apparatus got larger,
the search for where to go began. The answer was across the street.

Located right across the street was a local restaurant called "Gutsy Benders."
When this property came available the town recognized its strategic advantage
and after a period of time was able to acquire this property for a future new fire station.
The Wellfleet town meeting approved a new fire station on Dec 3, 2007.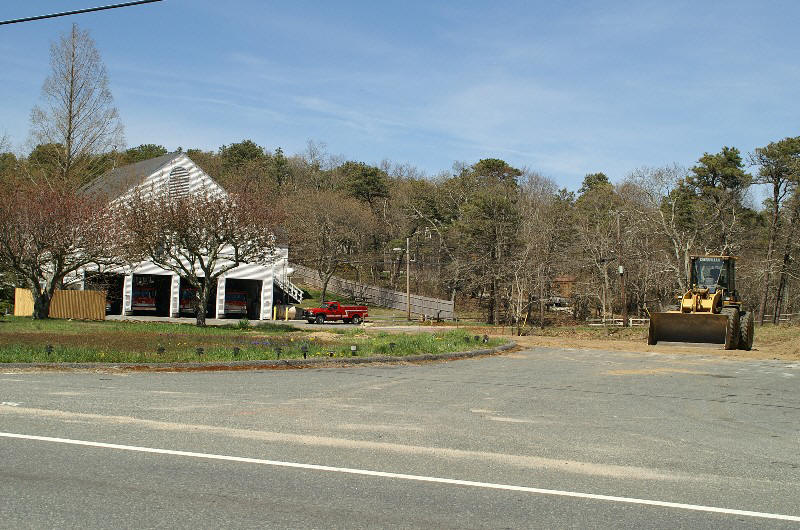 The restaurant was torn down and the site prepared for the new station.

Plans were developed and much research was done to build a facility appropriate
for the town and the department for years to come.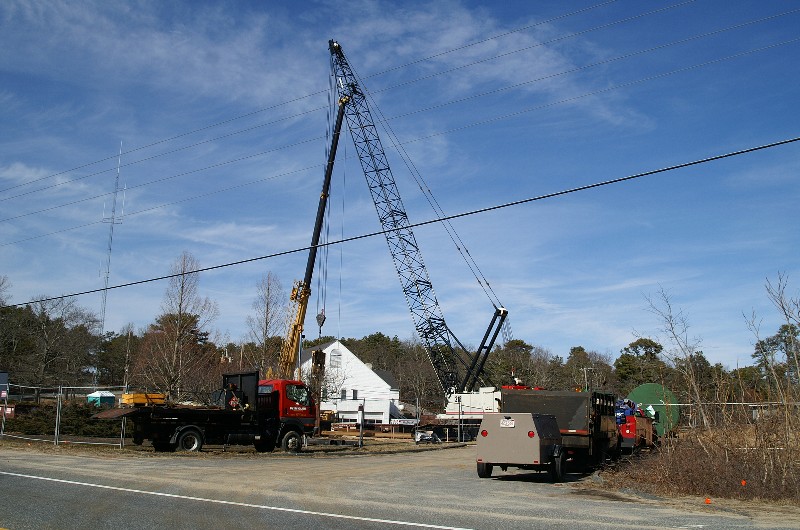 Site preparation began in February 2008.
By March 6, 2008, the site was ready for the "official" ground breaker ceremony.

March 6, 2008 was clear and mild. Dozens of Wellfleet residents and friends from across the Cape
came to be part of the ceremony for the new fire station.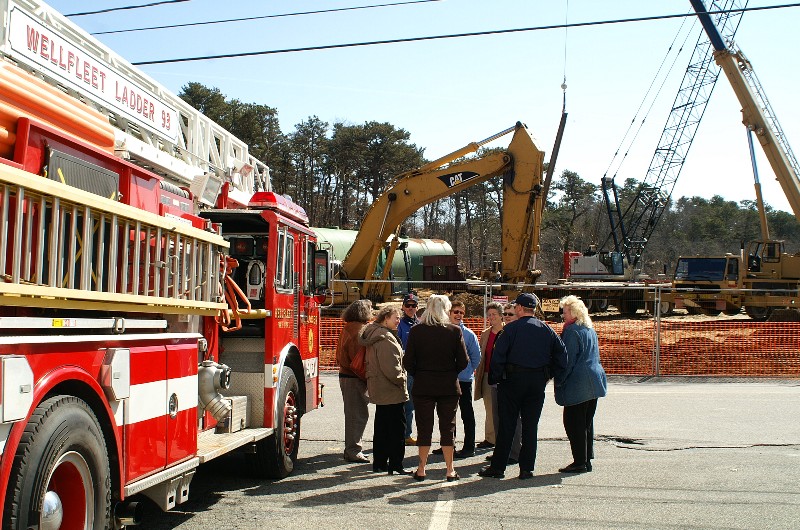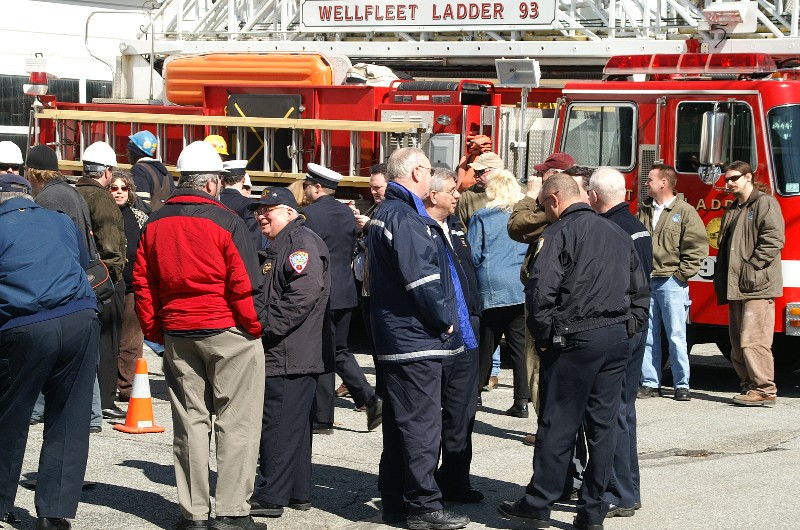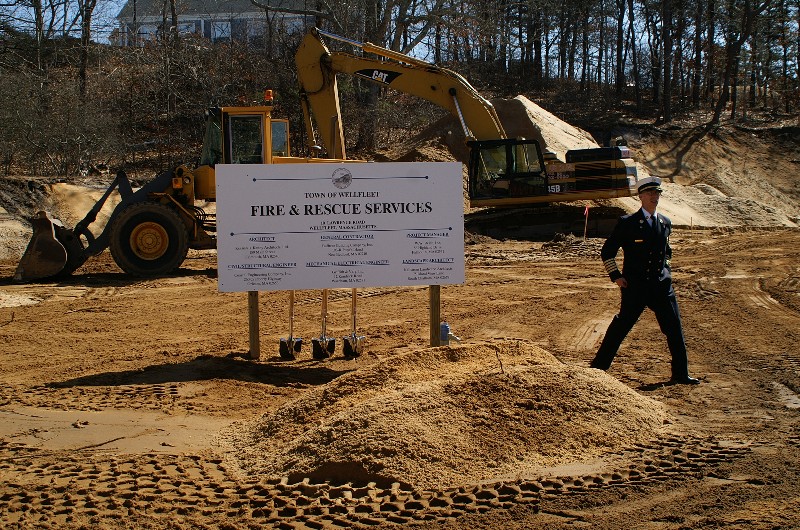 Fire Chief Dan Silverman welcomes attendees at the ground breaking March 6, 2008.
Photos by Britt Crosby
CapeCodFD.com
2008-2009