CapeCodFD.com
Feature

< PREV ] [ Home ] [ Features ] [ NEXT >


HYANNIS STRUCTURE FIRE
161 Winter Street
Sunday July 13, 2008
0600 Hours

More than a dozen residents were driven into the street by a fast moving fire at 161 Winter Street, Hyannis
around 0600 hours on Sunday July 13, 2008. Hyannis Engine 823 arrived and found heavy smoke showing
from this multi family structure. Heavy fire was extending up rear porches. The fire was brought under control
quickly by two hand lines and good work by Hyannis firefighters. A working fire assignment brought
COMM E303 to the scene, Barnstable E205 and Yarmouth Ambulance covered.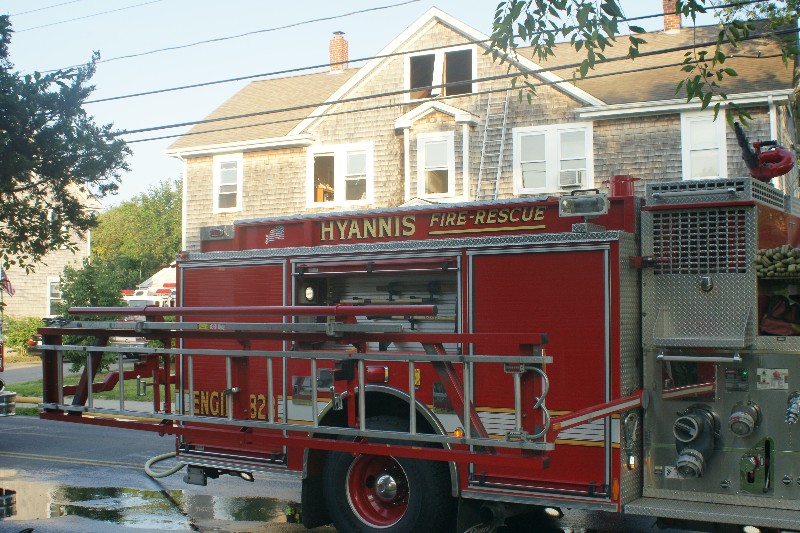 Hyannis Tower 829 backed into position to manage side C operations.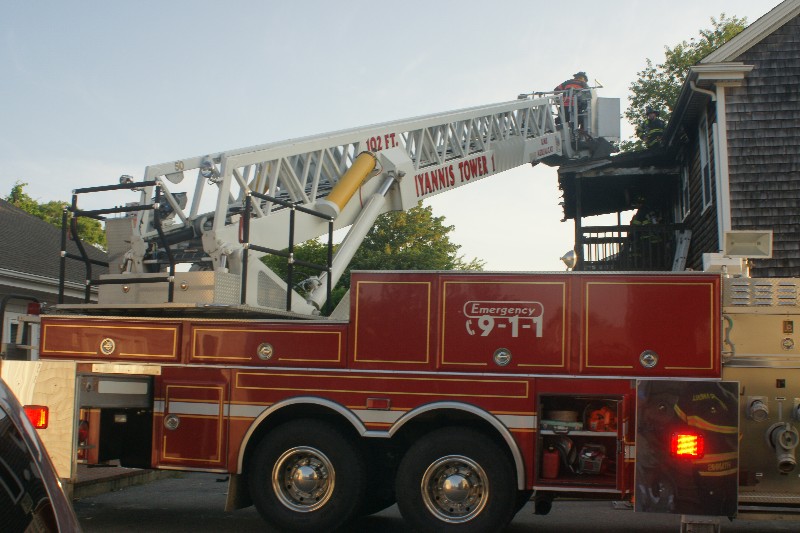 Heavy fire was extending up these porches towards the attic.

Hyannis Captain Craig Farrenkopf was the officer on the
first engine and led the attack.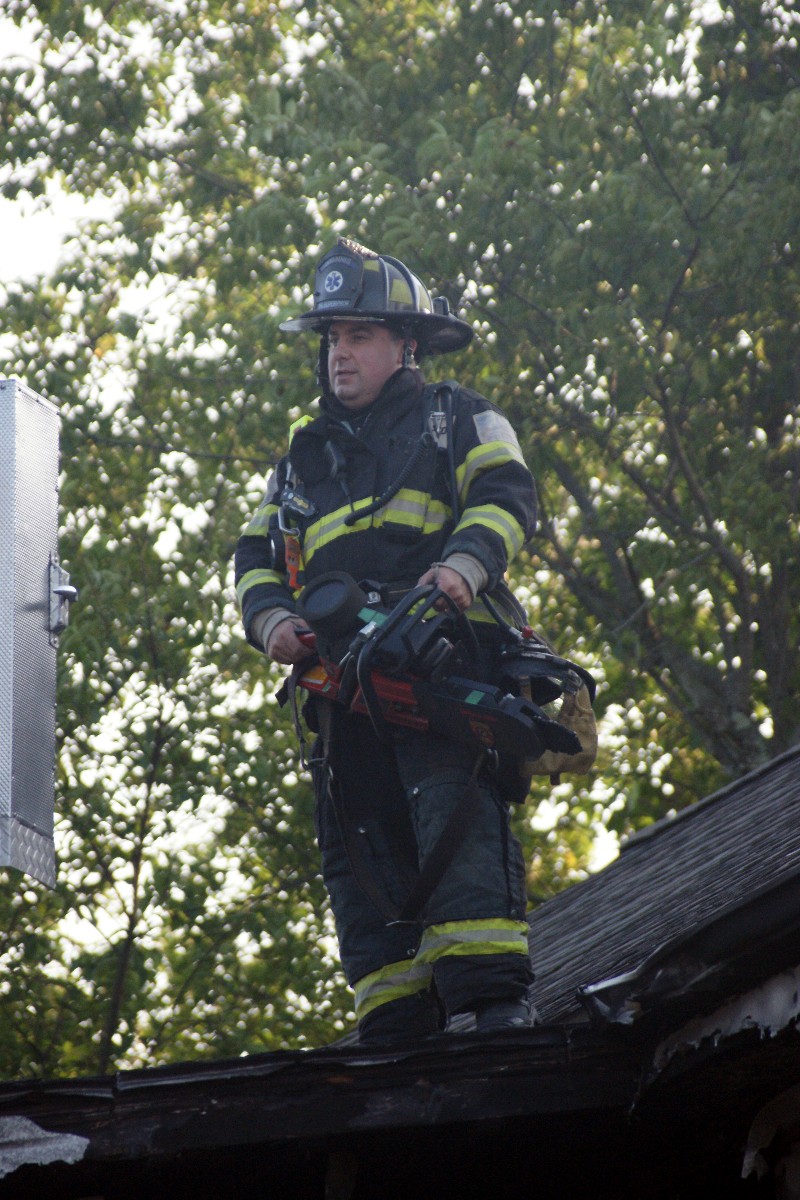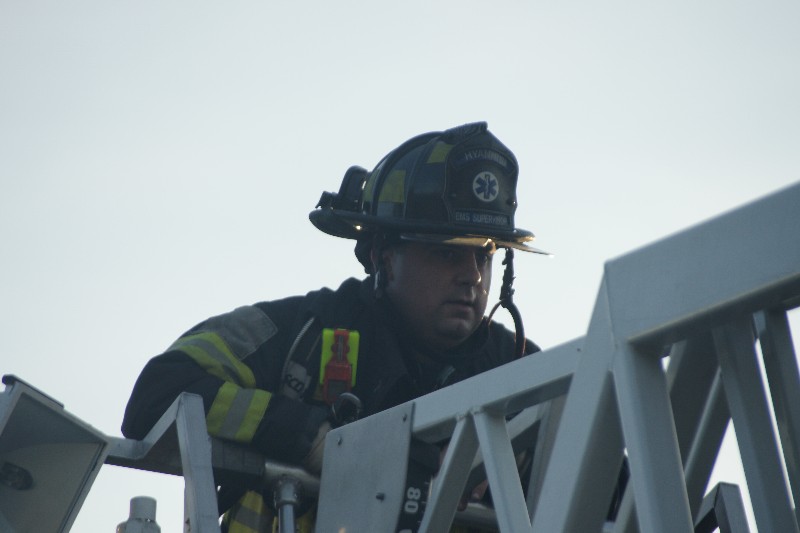 COMM Engine 303 crew assists with salvage operations.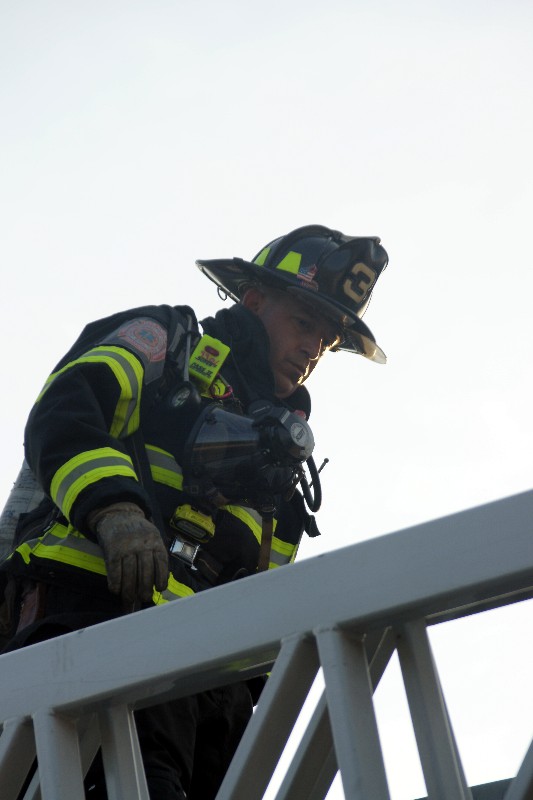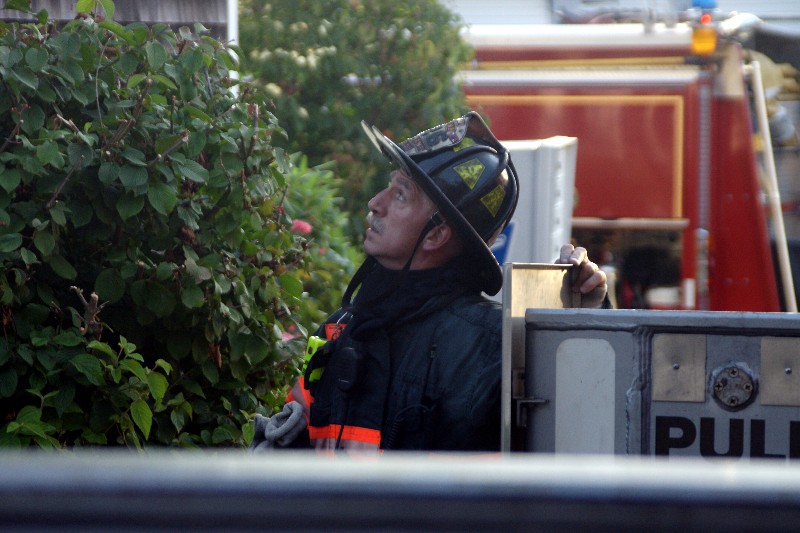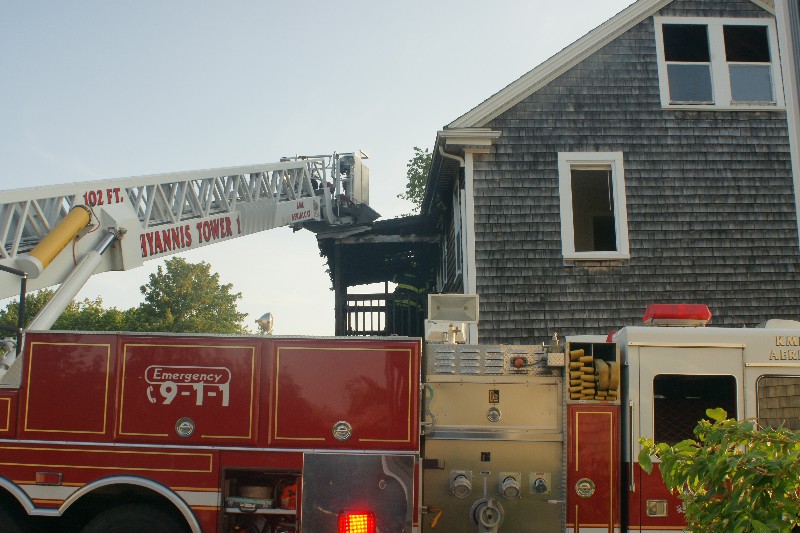 CapeCodFD.com
Britt Crosby 2008