CapeCodFD.com

[Home] [Special Features]

HAWAII VISIT
FIRE STATIONS AND APPARATUS
May 3, 2009
Photos Britt Crosby
Page 1 Page 2 Page 3 Page 4
In April 2009, we enjoyed a family vacation trip to Hawaii.
Among the many things we did, were of course, visits to some fire stations.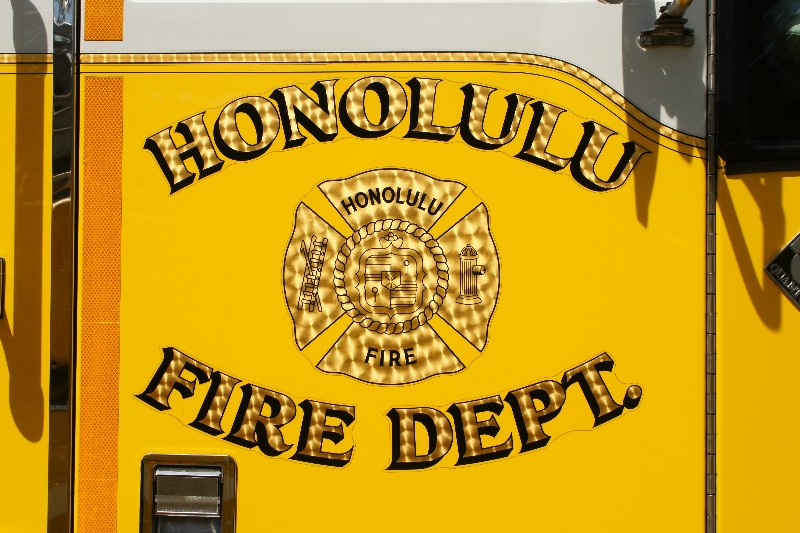 The Honolulu City & County Fire Department
provides services to the entire island of O'ahu.
There are 42 fire stations.
5 Battalions.
Protecting 596 square miles - 800,000 population.
The city of Honolulu is very dense and urban, while much of the rest of the island is very rural.
The Honolulu Fire Department was established by the King of the monarchy
around 1850, over 100 years before Hawaii became the 50th state in 1959.
Many apparatus have community names and other Hawaiian sayings on them.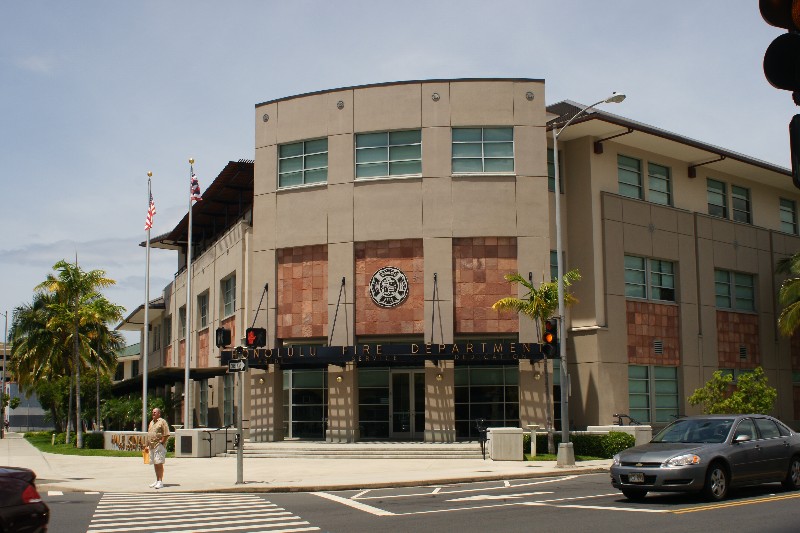 Honolulu Fire Department Headquarters
South & Queen Streets, Honolulu

Honolulu Headquarters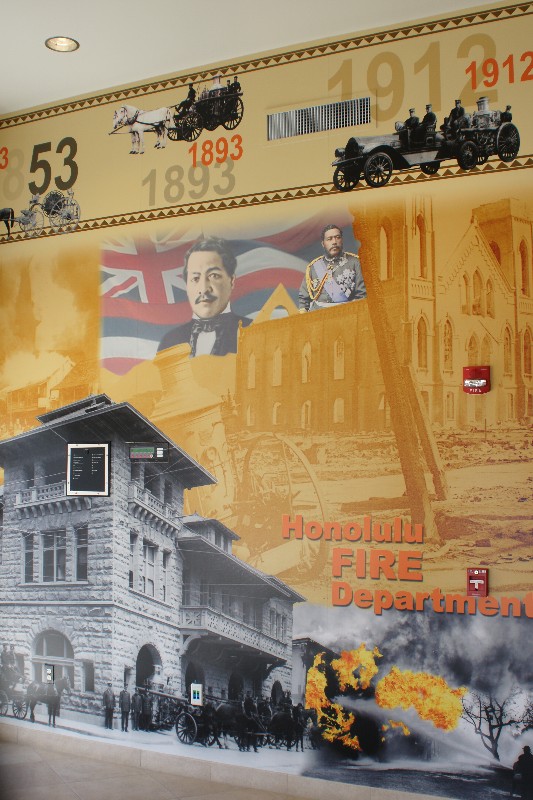 Interior lobby of Honolulu Headquarters
showing HFD's history pre-dating statehood.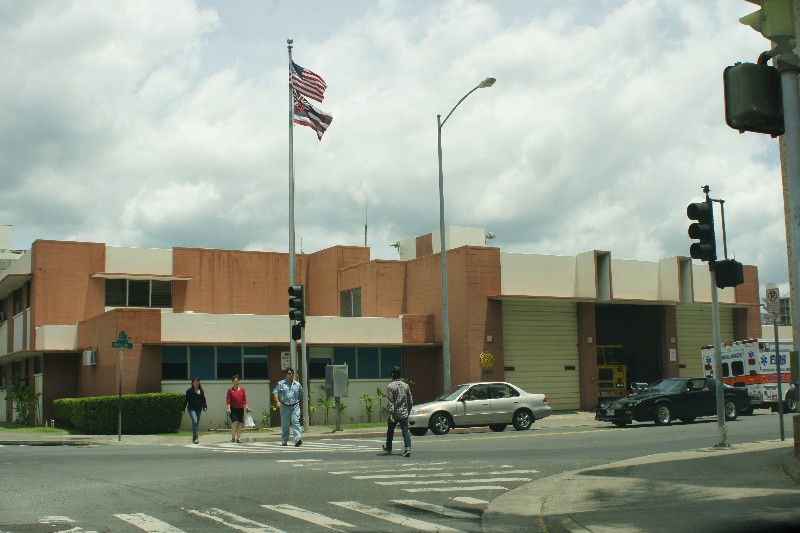 Honolulu Station 2 "Pawea Station" 1610 Makaloa Street, Honolulu
is home to Engine 2, Ladder 2, and Rescue 1.

Honolulu Station 3 "Makki Station" 1202 Wilber Ave, Honolulu
Engine 3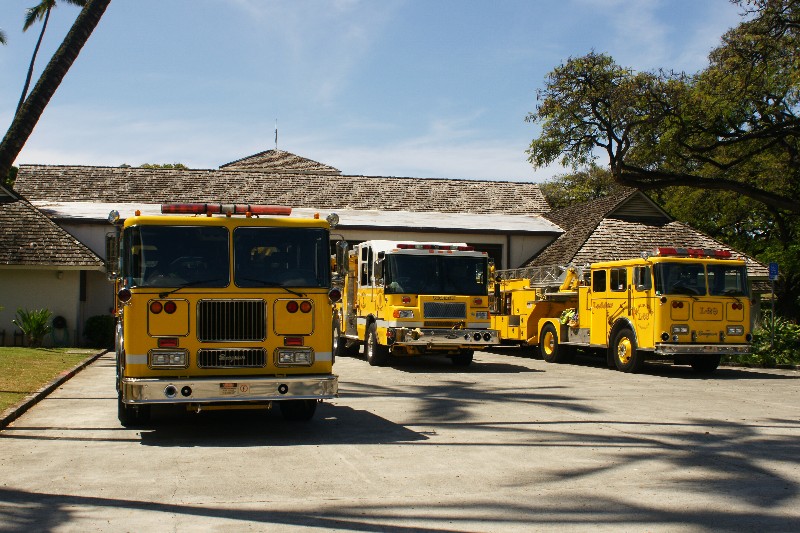 Honolulu Station 7, "Waikiki Station" on the east side of Waikiki.
This station was first due to our hotel and is one of the busiest stations in Honolulu.
Ladder 7, Engine 7, Ladder 29 (temporary assignment until new Sta.29 built)
and Battalion 2 chief.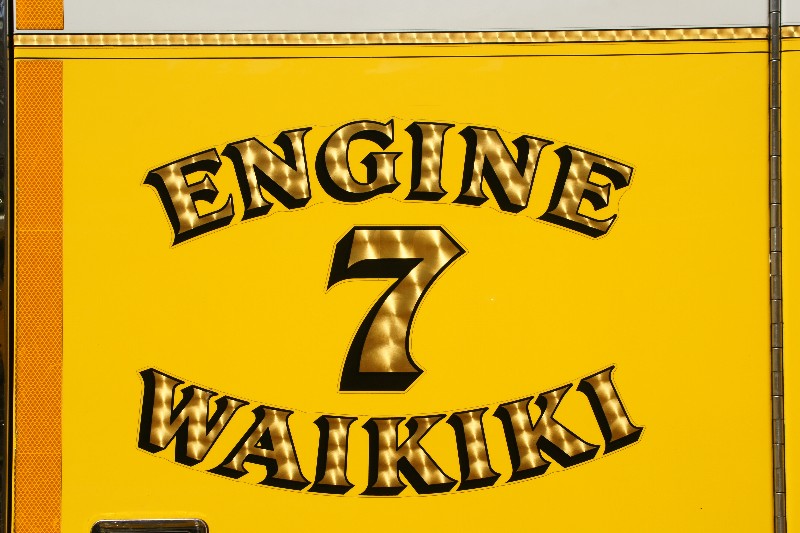 Engine 7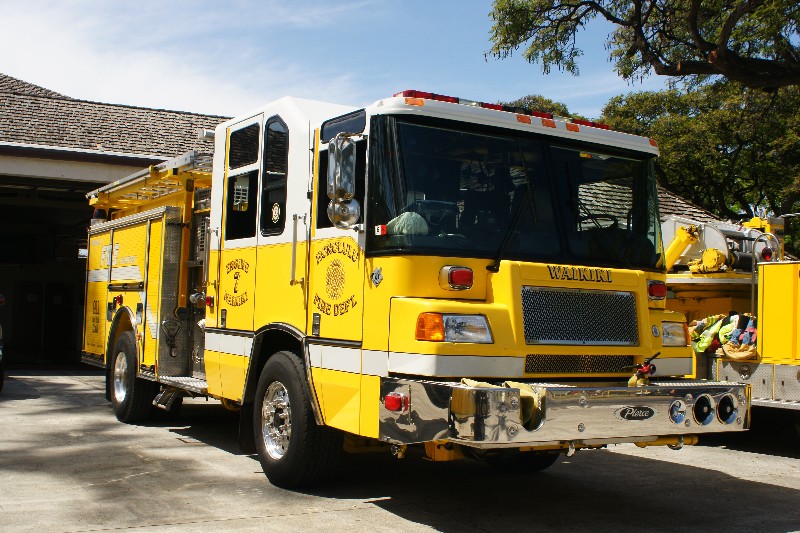 Engine 7 Pierce Quantum pumper

Engine 7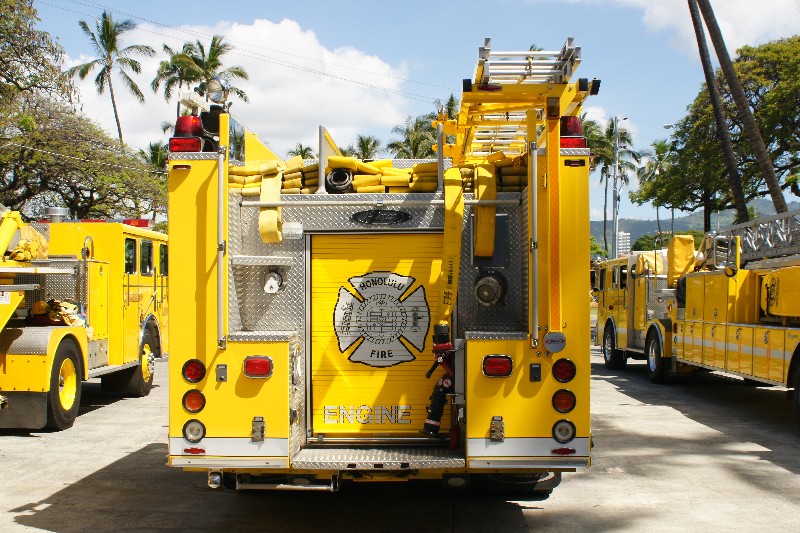 Engine 7

Ladder 7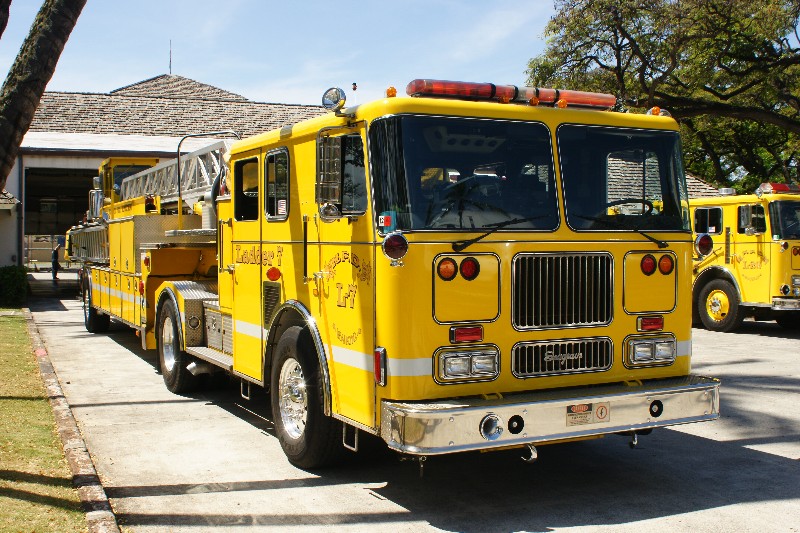 Ladder 7 Seagrave tiller

Ladder 7

Surf rescue device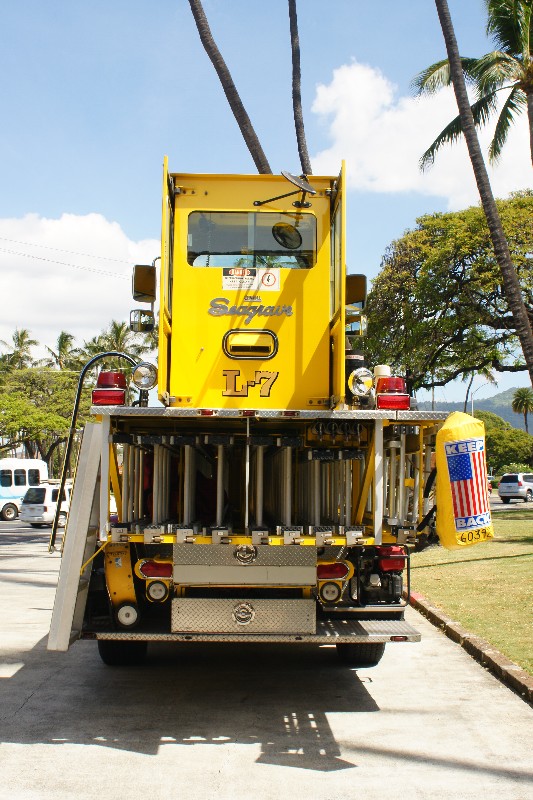 Ladder 7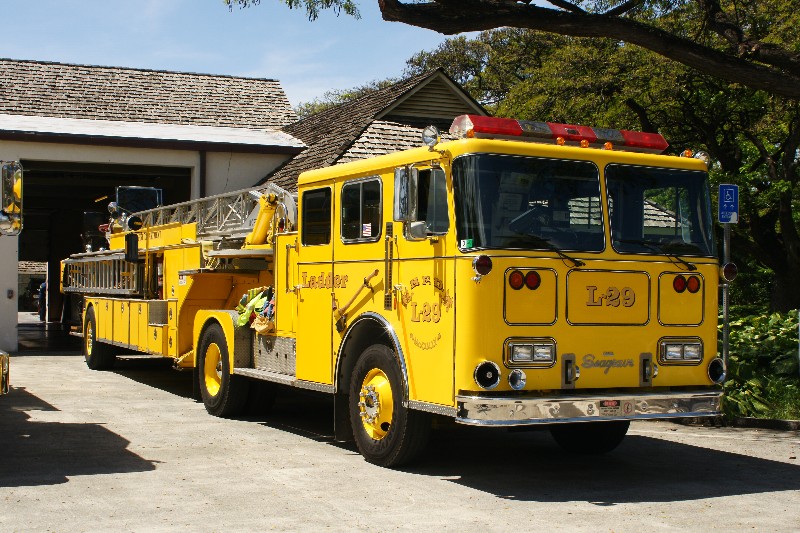 Ladder 29 Seagrave

Ladder 29 open tiller seat

Battalion Chief 2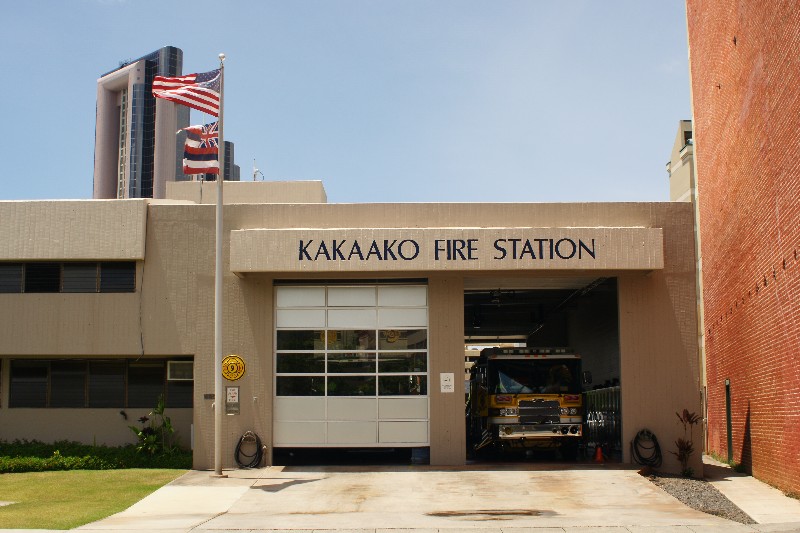 Station 9, located next to Headquarters, known as "Kakaako Station"
is at 555 Queen Street, Honolulu.
Engine 9 and Tower 9

Honolulu station 9

Tower 9 and Engine 9

Honolulu Station 13, "Kahuku Station" 56460 Kahehameha Highway.
Engine 13

Station 13

Honolulu Station 15 "Hauula Station"

Engine 15

Tanker 15

Honolulu Ladder 18

Honolulu Station 22, "Manoa Station" 2850 E. Manoa Road.
Engine 22

Station 27, "Waimanalo Station"

Engine 27 Pierce Quantum

Engine 27

Captain 'Ben' of Engine 27 gives some great recommendations for lunch spots



New Station 29 "McCully Station" under construction.
Engine 29 & Ladder 29

Station 39 "Olomana Station" 42510 Kalanianaole Highway
Engine 39

Medic 2 of Federal Fire Department near Pearl Harbor
< Prev Next>
Photos Britt Crosby
2009