CapeCodFD.com
Special Feature


SECOND ALARM OTIS "THREE IN ONE" STORE
5202 LEE ROAD
Sunday August 5, 2007 - 0610 Hours
<PREV PAGE 1 NEXT>
[ HOME ] [ FEATURES ]


A rare structure fire destroyed the "Three in One" store at 5202 Lee Road on the Otis Air National Guard Base
at the Massachusetts Military Reservation shortly after 0610 hours on Sunday August 5, 2007. Engine 407
coming from the nearby Station 2 reported heavy smoke conditions on side C upon arrival. The fire had already
advanced and heavy fire conditions inside soon broke through the roof. Otis crews operated several hand lines
and then switched to master streams. A second alarm assignment brought additional crews from Bourne,
Mashpee, Sandwich, and Falmouth to the scene. Additional departments provided coverage for vacant stations
across the upper Cape area. One firefighter was transported to Falmouth Hospital early in the fire for evaluation.
Crews were on scene for several hours bringing the fire under control and extinguishing hot spots.
The "Three in One" is essentially the only convenience store / gas station on the base and is frequented
by many who work there.



No doubt about this one. Heavy smoke conditions visible from the Sandwich gate area.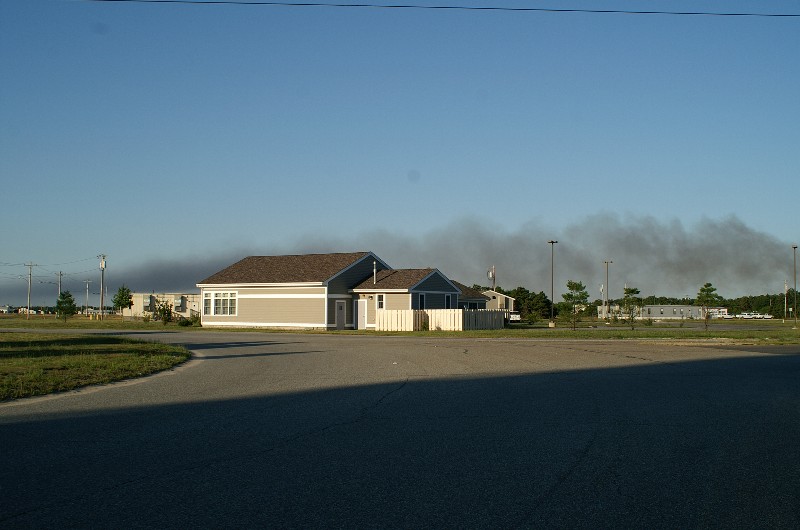 Heavy smoke drifting east in the morning sky about 45 minutes into the fire.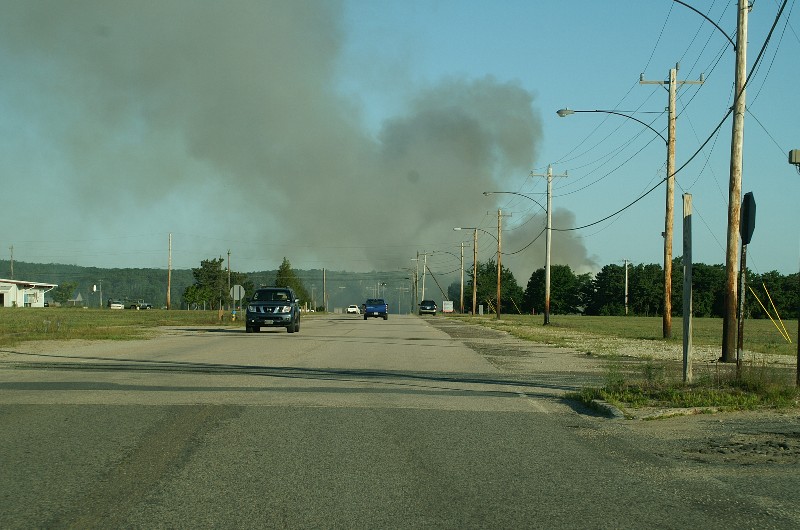 Heavy smoke looking west on Lee Road.

Sandwich Tower 450 operating on Side D

Otis Engine 410 operating on Side A

Mashpee crew as RIT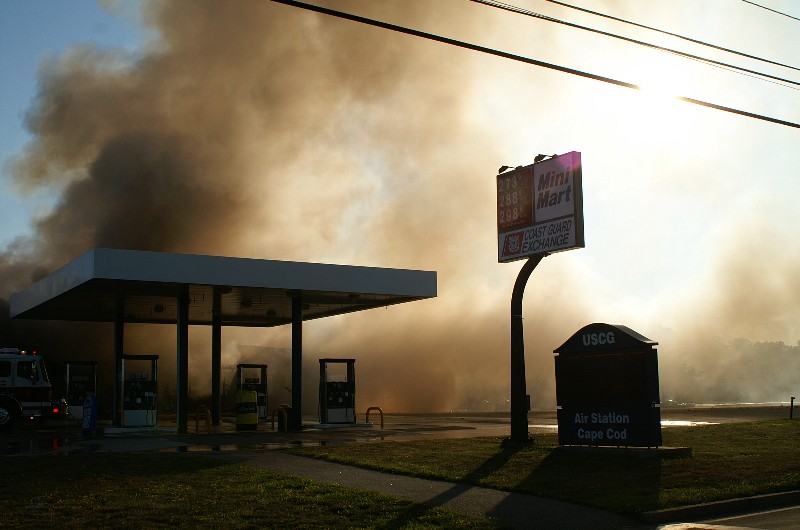 Otis Rescue 411 and Bourne Engine 124.

Otis command post on Lee Road. Mashpee E355 in background.