CapeCodFD.com

[ Home ] [ Features ] [ Oak Bluffs Fire ]
OAK BLUFFS FIRE MUSEUM
Located at the Oak Bluffs Fire Headquarters
September 2010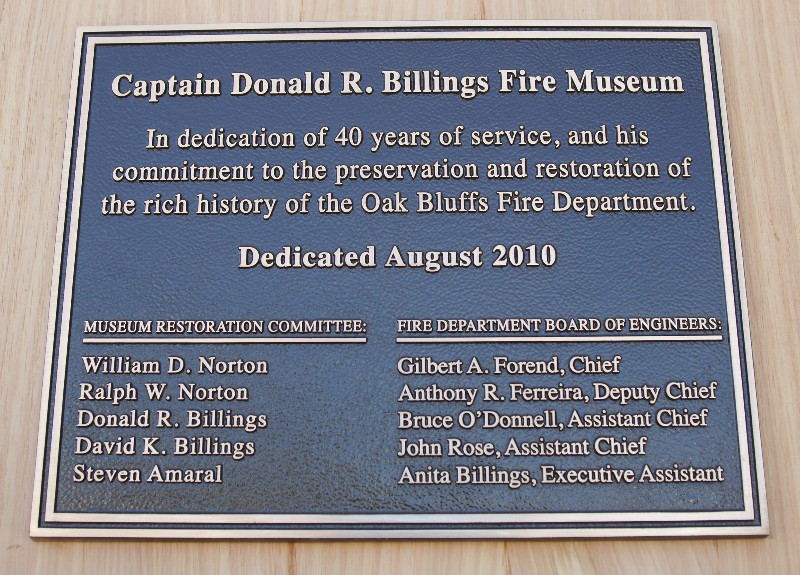 A new fire museum opened in August 2010.
Located across the parking lot from Oak Bluffs Fire Headquarters
is a brand new structure housing the 1929 Maxim Engine 2
and displaying various historical photos and items.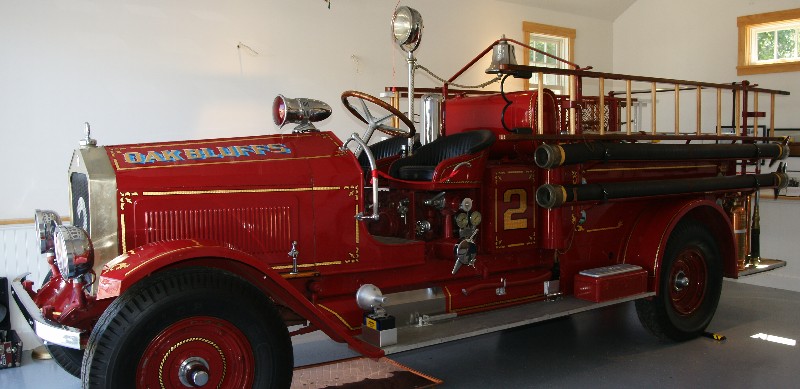 1929 Maxim Oak Bluffs Engine 2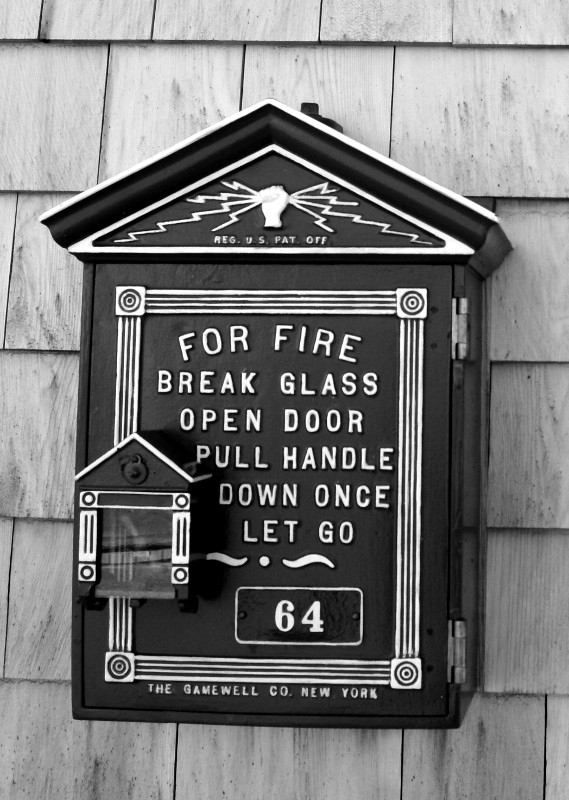 Fire Alarm Box
Fire Alarm System
Box 64
Oak Bluffs First Engine 1870's
Oak Bluffs (Cottage City) was once part of Edgartown.
The village petitioned for fire protection in 1872.
Cottage City succeeded from Edgartown and became
a town in 1880. The Cottage City Fire Department was
established in March 1880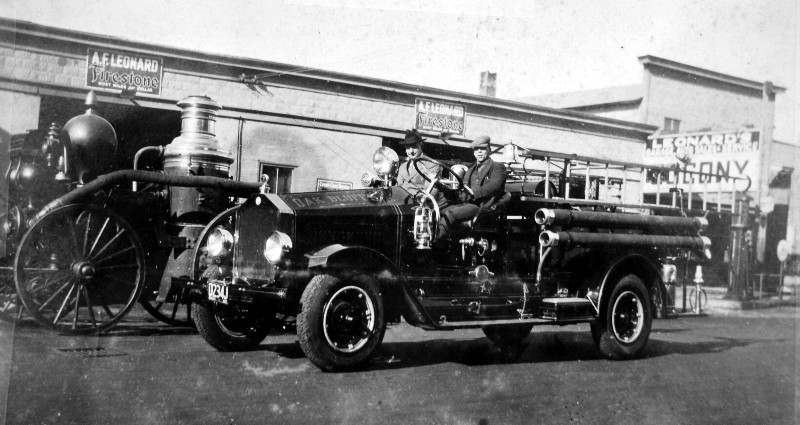 Steamer shown with 1920's Maxim pumper
The 1913 Board of Fire Engineers Report
listed the following fire companies and apparatus.
* Steamer Company No.1
* Hydrant Hose Company No. 1
* Highland Hose Company No. 2
* Hose Company No. 3
* Hook & Ladder Company No. 1
Including:
(1) Steam Fire Engine
(1) 80 gallon Chemical Engine
(2) Hose Wagons
(2) Hose Reels
(1) Hook & Ladder Truck and 20 gallon chemical tank
a total of 3,500 feet of hose
In 1921 the department bought a motorized
American LaFrance chemical engine.
In 1923 the department authorized purchase of
one ton motorized chassis for Hose Company No. 4
using the body from Hydrant Hose No. 1 and
a one ton motorized chassis for Highland Hose No. 2.
A new engine was purchased in 1927 for Engine No. 1
replacing the steamer.
Two Maxim pumpers were purchased in 1929
for Hydrant Hose Co. 1 and Highland Hose Co. 2
A new Hook & Ladder truck was purchased in 1930.
Another Maxim pumper was bought in 1931
for Engine No. 4.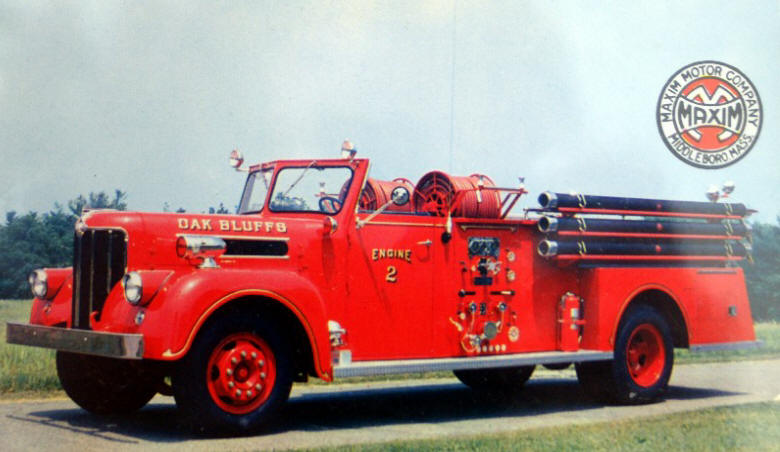 1955 Maxim Engine 2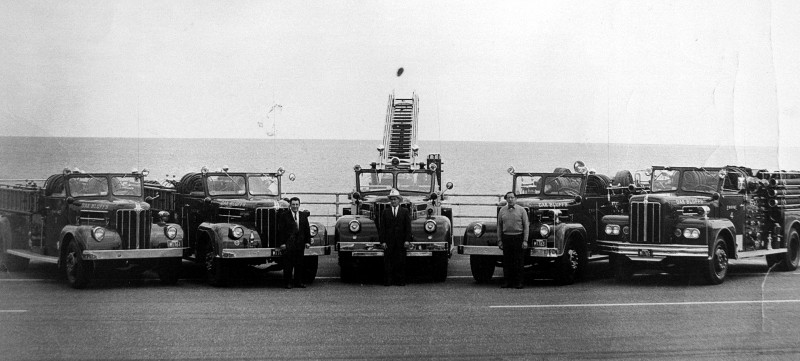 Oak Bluffs Maxims in the 1960's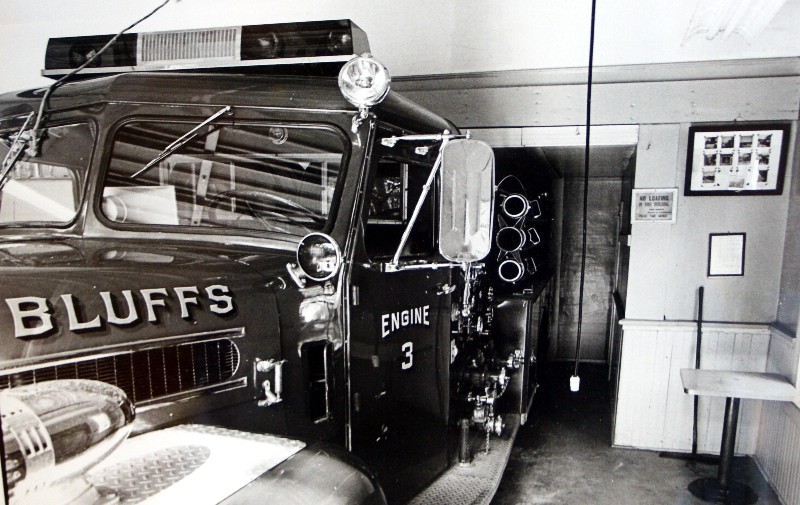 1950's Maxim Engine 3
Originally open cab, later enclosed and became first diesel in department
1929 Maxim Engine 2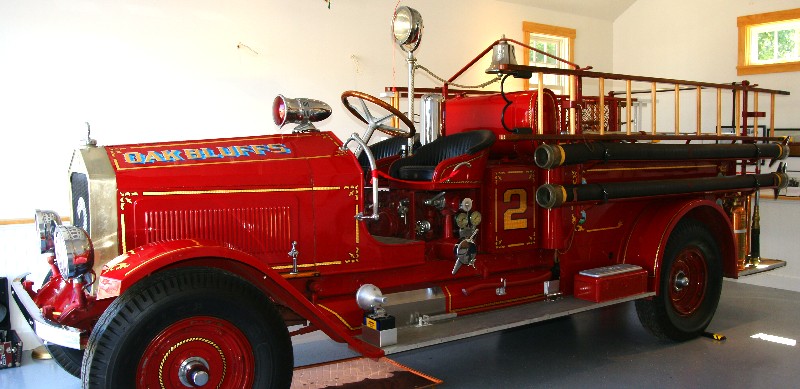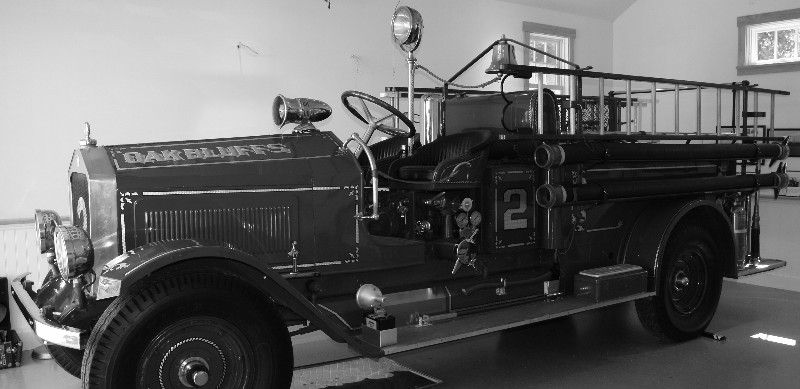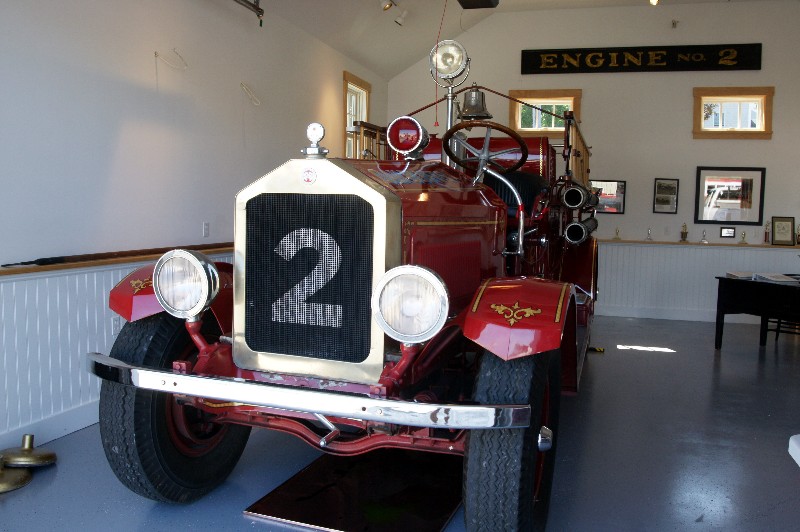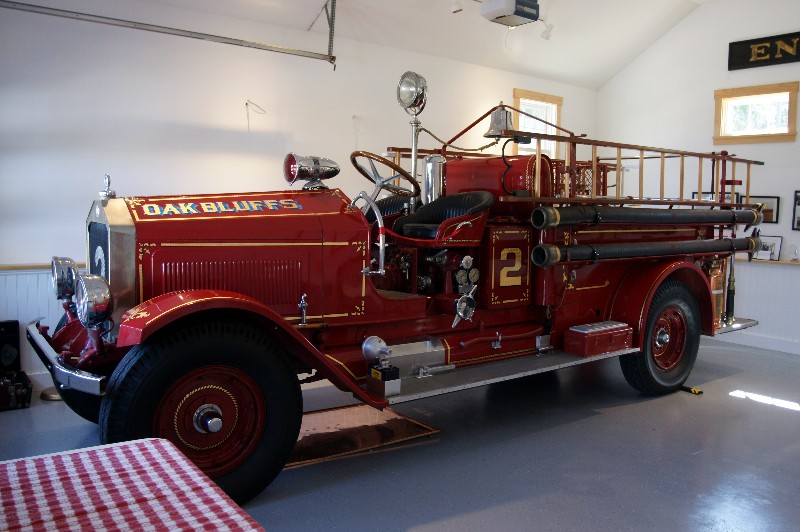 Additional Oak Bluffs Apparatus
1950's Maxim Engine 3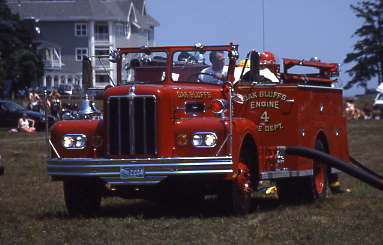 1961 Maxim Engine 4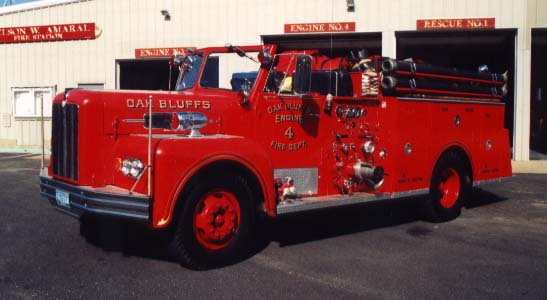 1958 Maxim 65' Ladder 1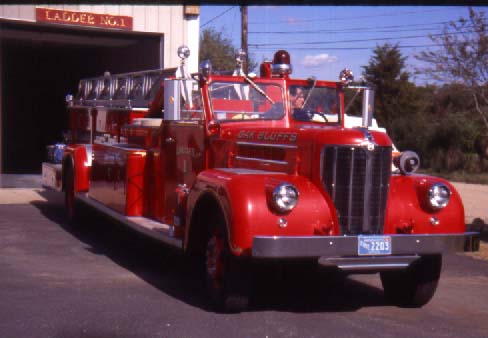 Late 1970's Chevy / Emergency One
Mini-Pumper "Attack One"
Old fire house
Lake Avenue & Central Avenue
(on the harbor)
housed Engine 1 and Engine 2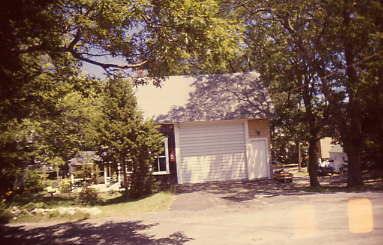 Old fire house
on Church Avenue
housed Engine 3
Old fire house
on Dukes County Avenue
housed Engine 4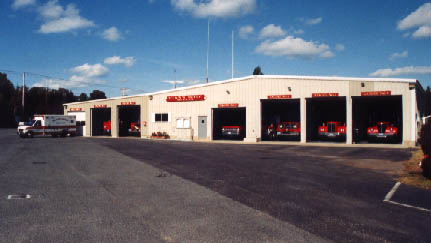 Centralized fire headquarters
at County Road & Wing Road.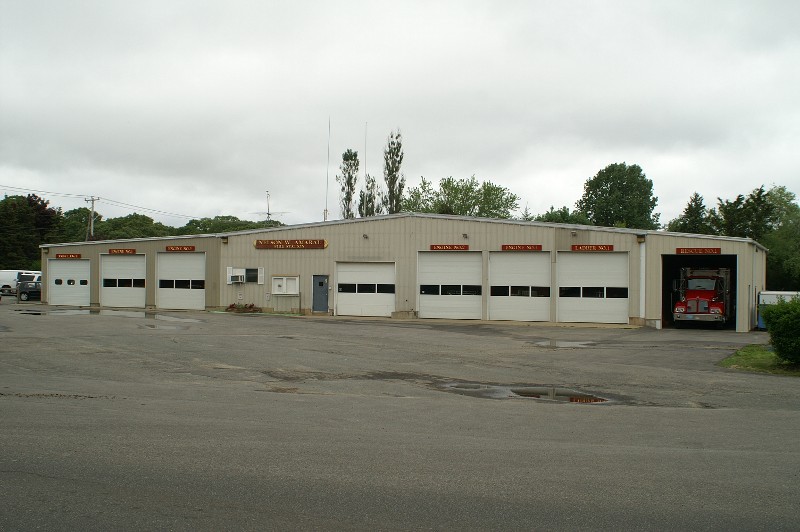 Oak Bluffs Fire Department
Engine 1 (E-521)
1990 Emergency One "Hush" 1250/500 Pumper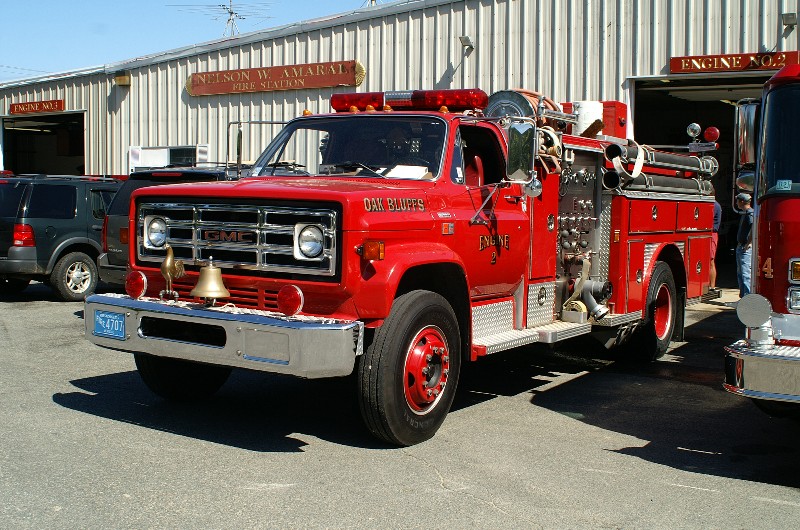 Engine 2 (E-522)
1980 GMC / E-One 1000/500 Pumper
Engine 3 (E-523)
1992 KME 1250/500 Pumper
Engine 4 (E-524)
2003 Emergency One 1500/750 Pumper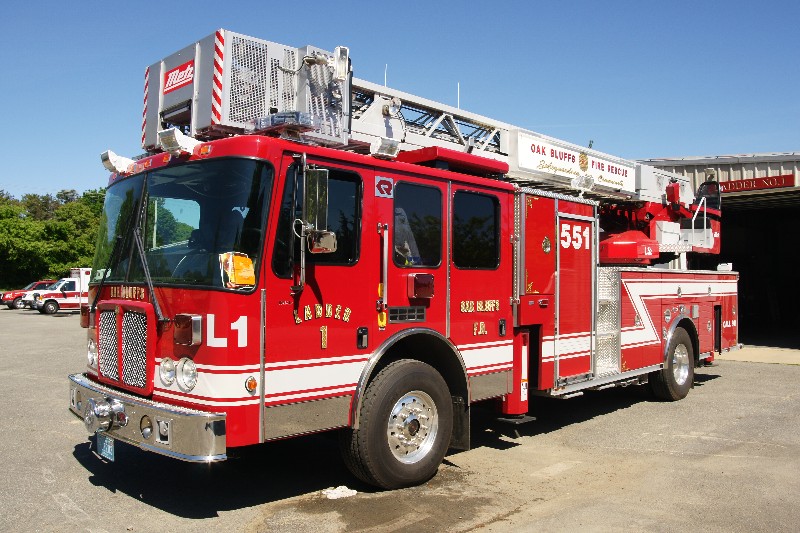 Ladder 1 (L-551)
2007 HME / Rosenbauer / Metz 105' "Rescue Aerial" Ladder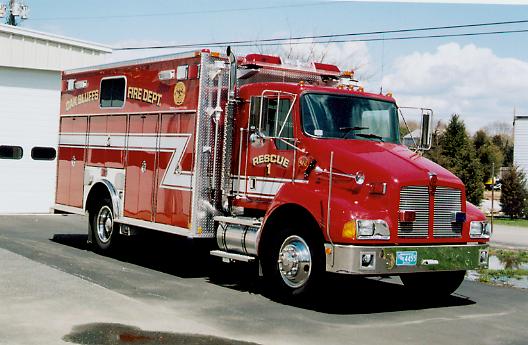 Rescue 1 (E-561)
2001 Kenworth / American Fire Rescue
Heavy Rescue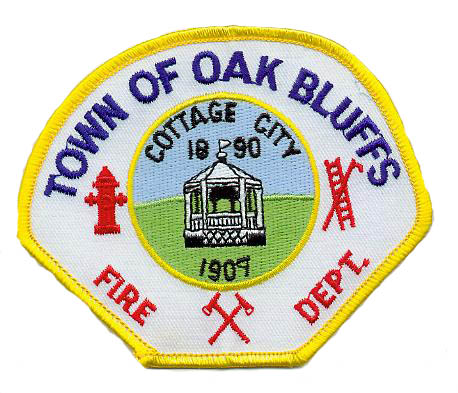 CapeCodFD.com
2010