CapeCodFD.com
NANTUCKET
NEW FIRE HEADQUARTERS
December 23, 2019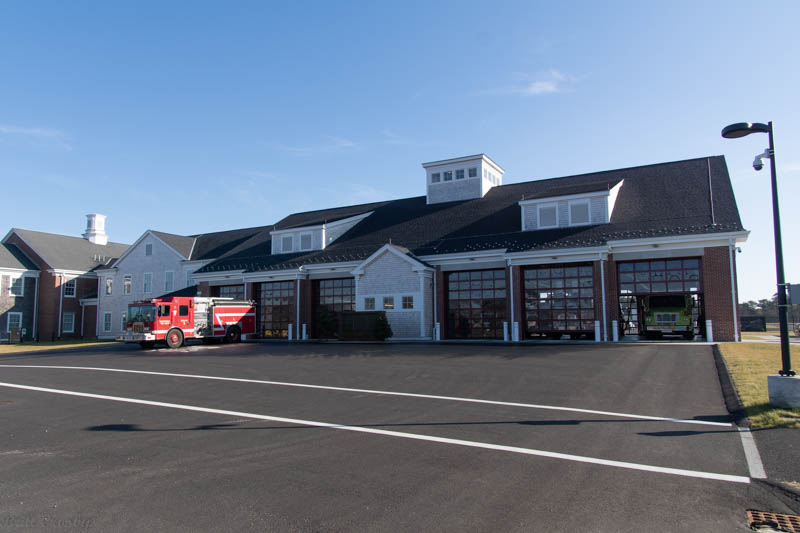 NANTUCKET FIRE HEADQUARTERS
The new Nantucket Fire Headquarters was occupied on November 21, 2019.
It is located at 4 Fairgrounds Road as part of the Nantucket Public Safety Complex
with the Nantucket Police and Public Safety Dispatch.
The new fire station was approved in 2015. At the time $15 Million was approved.
Additional funding was later needed and the final project was nearly $20 Million.
The 24,000 square foot steel framed and brick structure replaced the Pleasant St Station.
The former fire headquarters at 131 Pleasant Street that was built in 1980,
but was quickly outgrown as Nantucket grew and the department expanded
over 4 decades. The efforts to replace the old station took over 10 years.
The new station has 6 double deep drive thru apparatus bays, living quarters for personnel,
an interior training tower, and many updates from the old station. The Nantucket Public
Safety communications center is located next door in the Police Station.
Thanks to Fire Chief Stephen Murphy and all those who made this visit possible.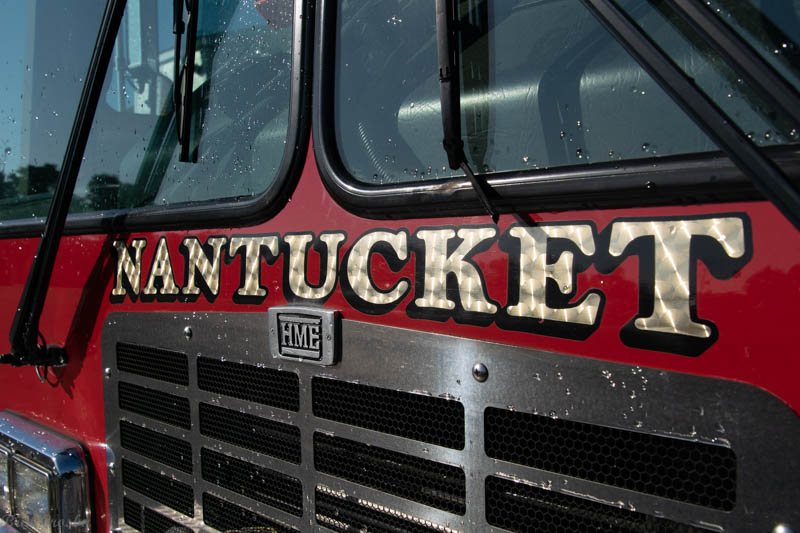 Engine 1 and Ladder 1 on the ramp of the new station.
The "Central Fire Station" name plaque has been relocated to the new station.
It spent the last 39 years at the Pleasant Street station.
Prior to that it was on the old South Water Street Station.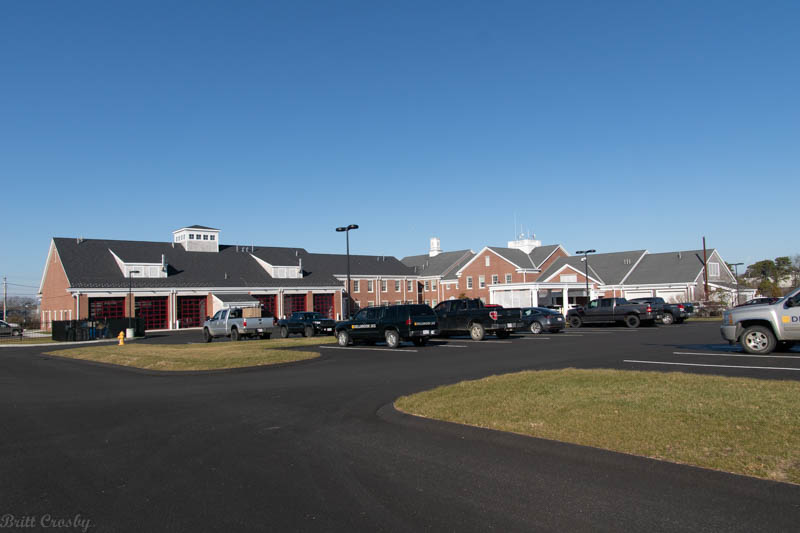 Within the apparatus bays is a training tower.
Looking up inside the trainingtower.
Looking down from the top of the training tower.
The view out the windows of the trainingtower.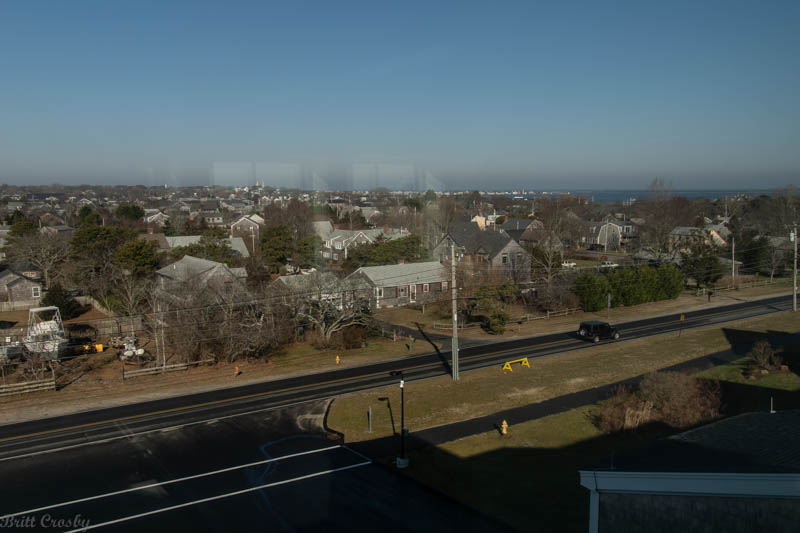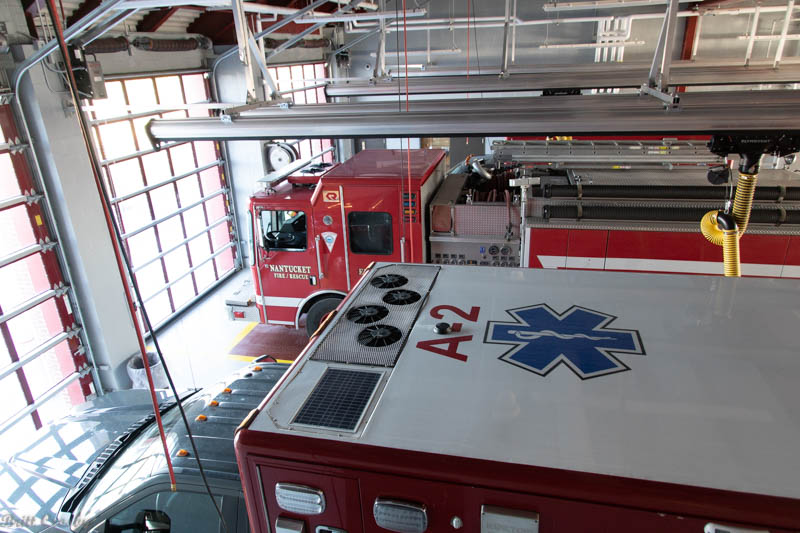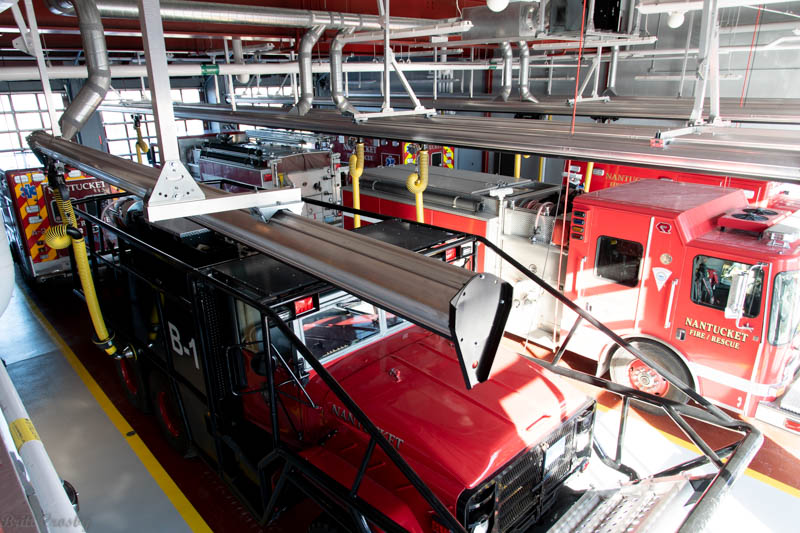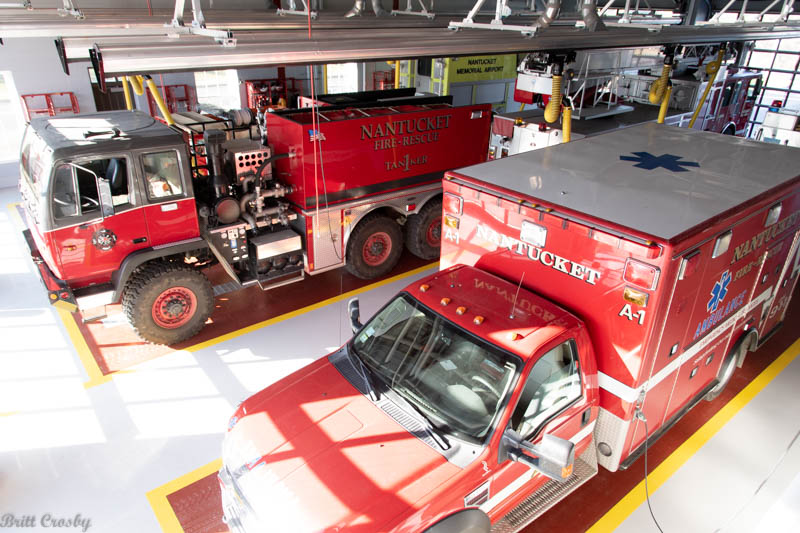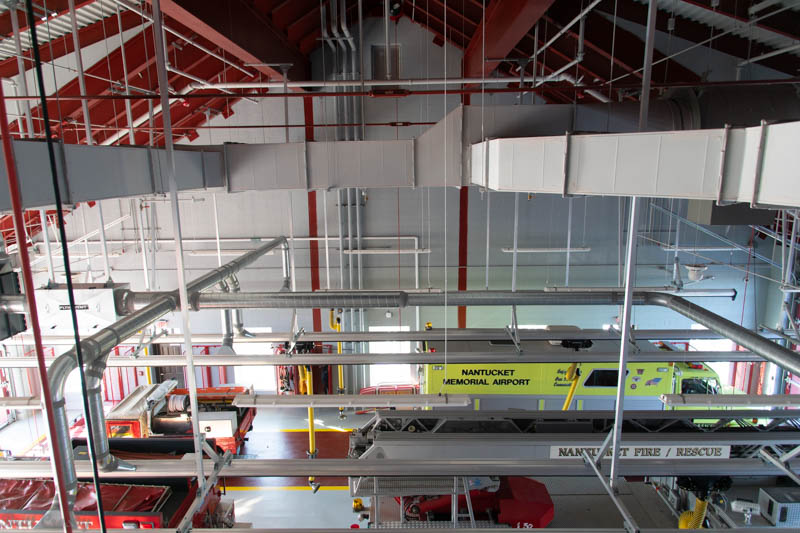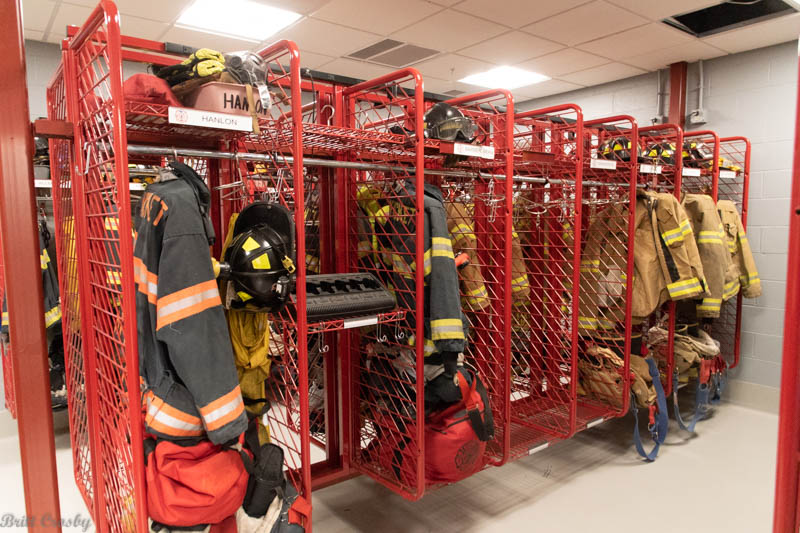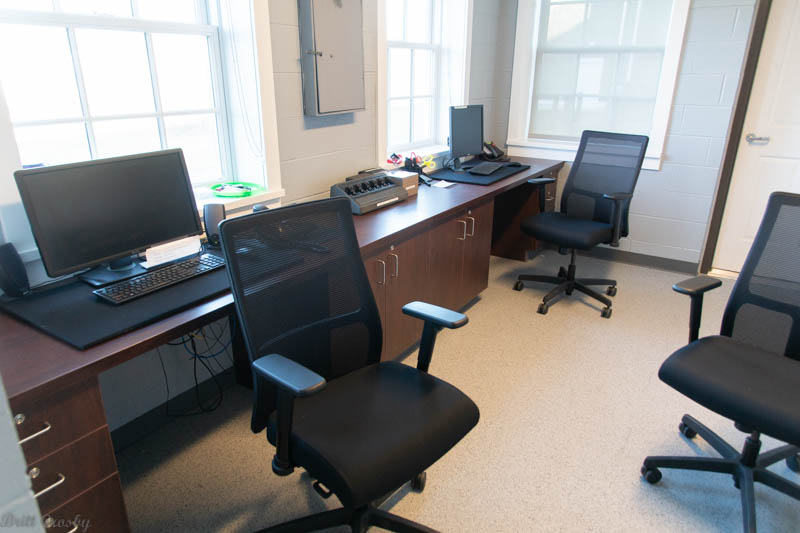 Living quarters within the station.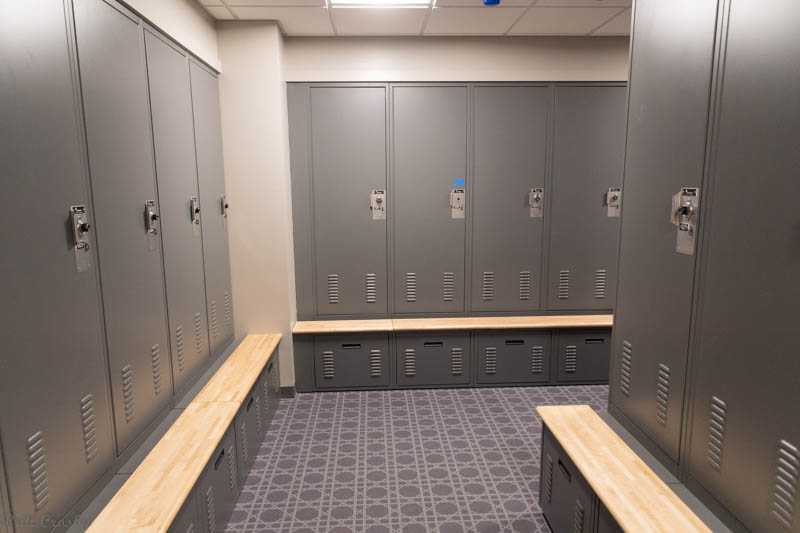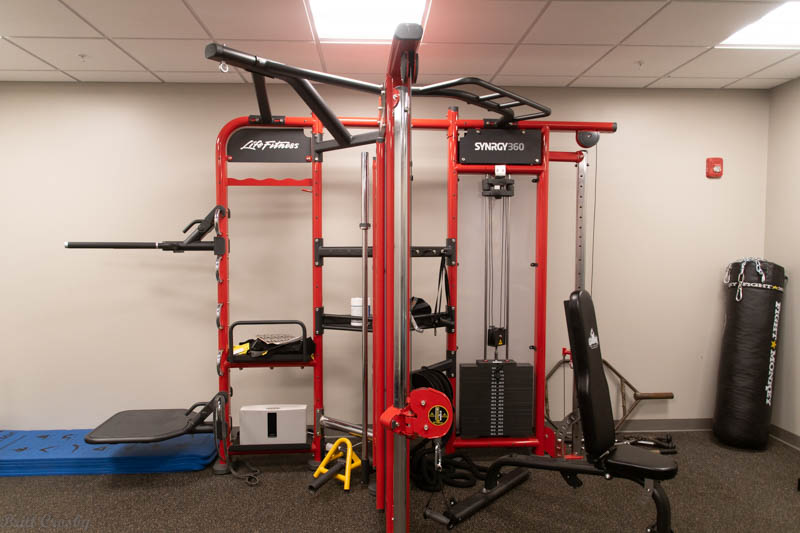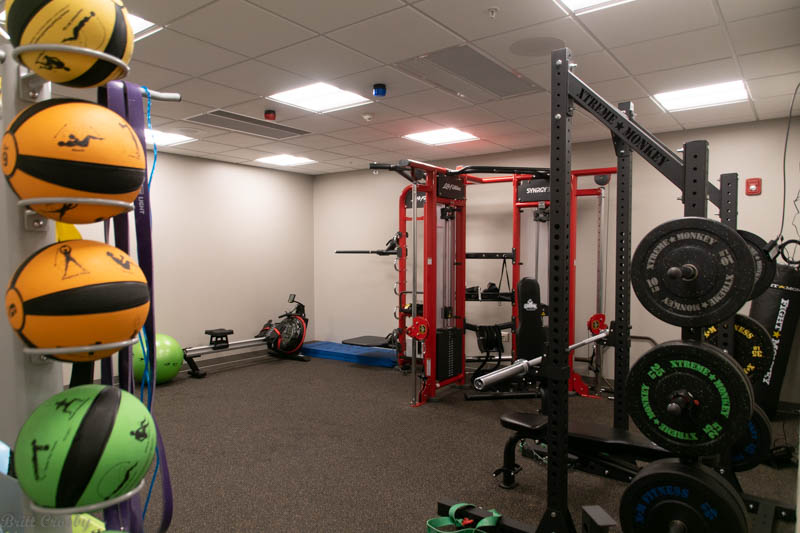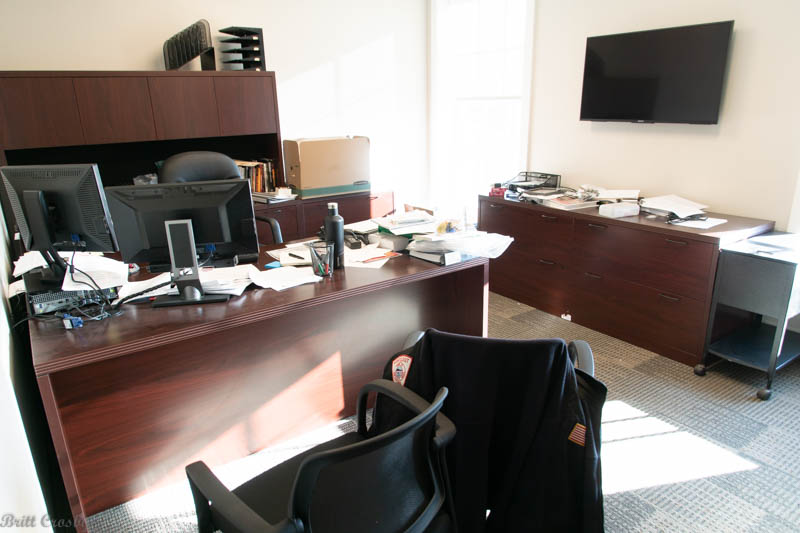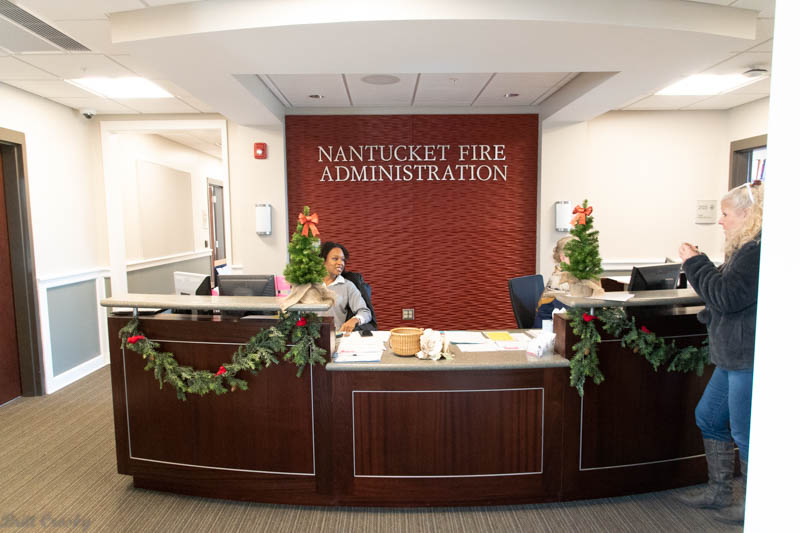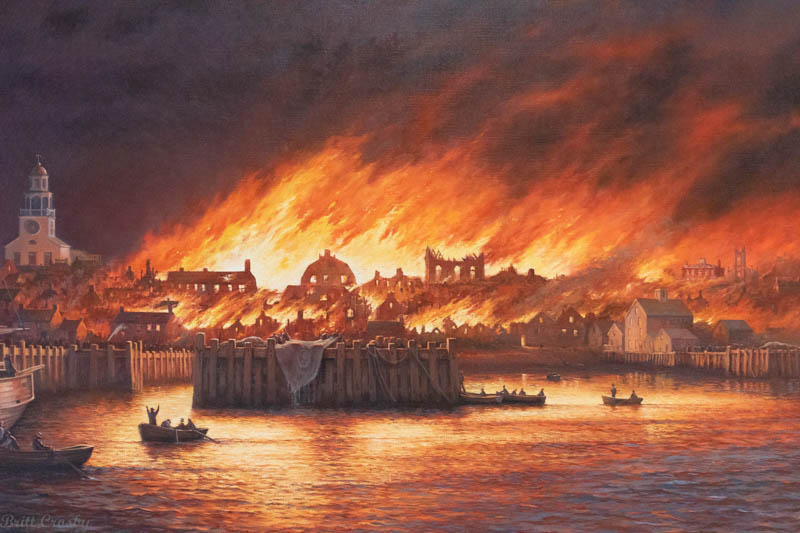 A painting of "The Great Fire of 1846" shows the July 13, 1846 Nantucket Conflagration that
destroyed over 250 building, about 1/3 of the town, hangs in the lobby of the public safety building.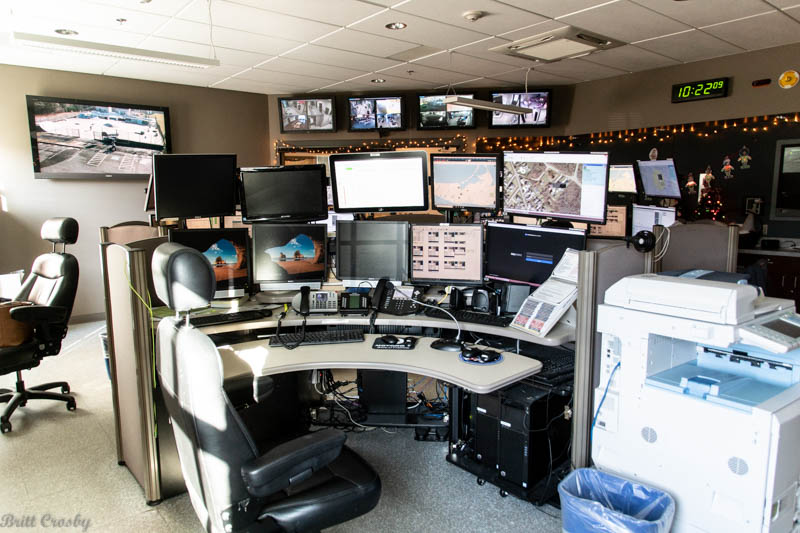 Nantucket Public Safety Communications Center.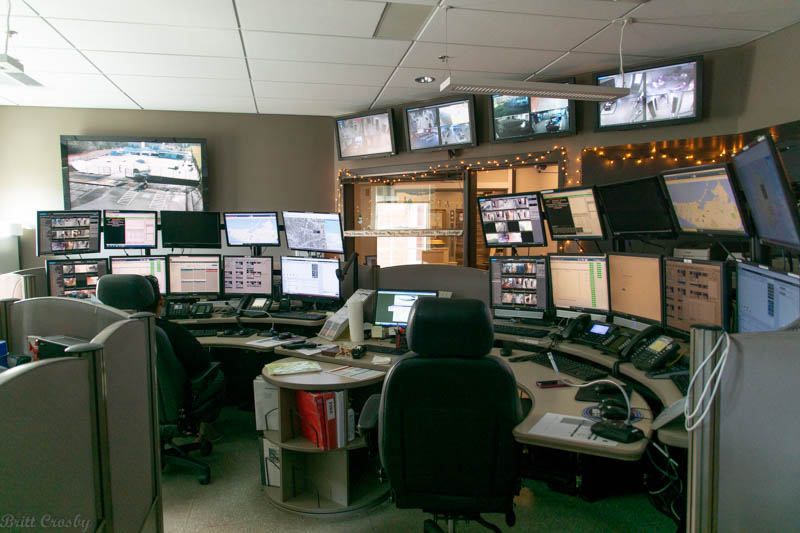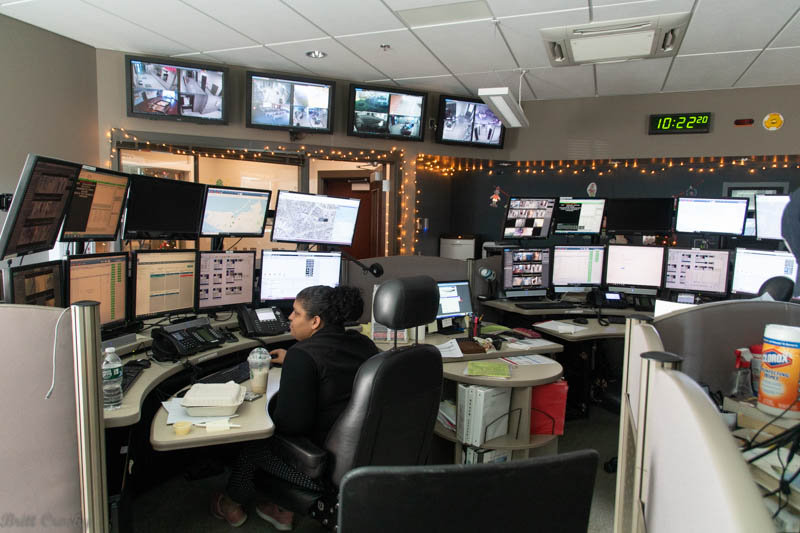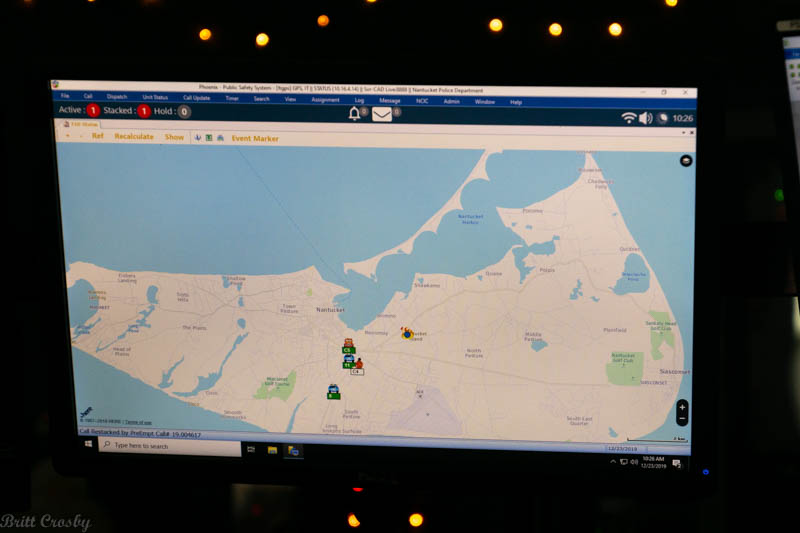 THE OLD STATION
131 Pleasant Street Station from 1980 to 2019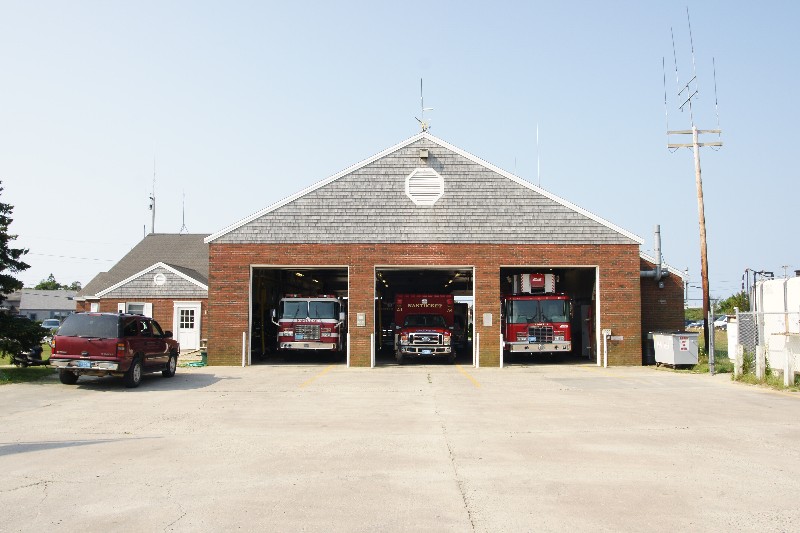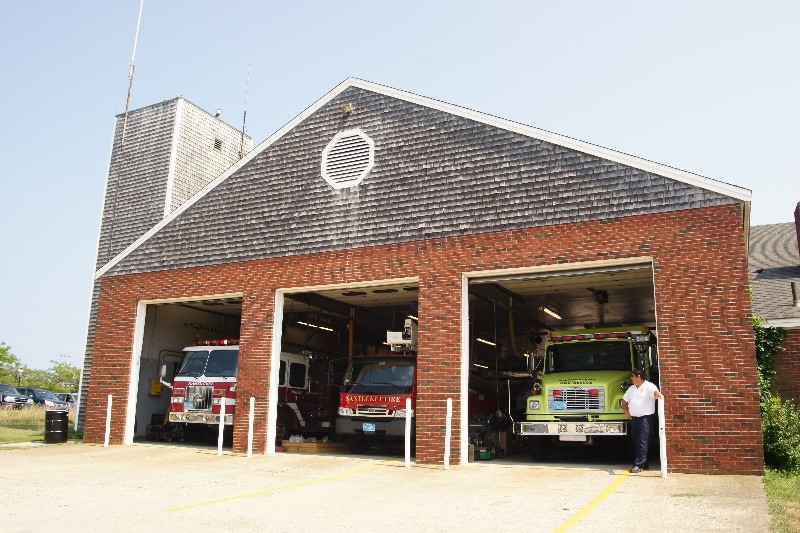 May 2015 apparatus packed in the station.
Dispatch in the old fire station.
August 2003 photos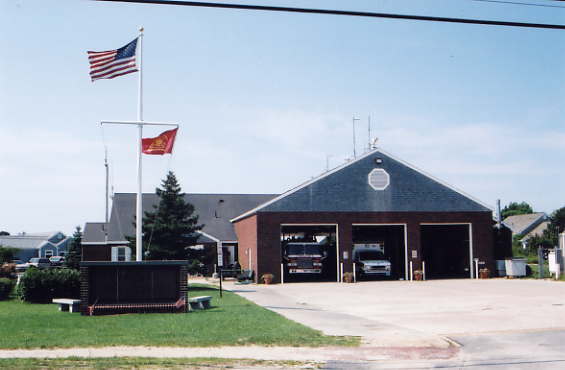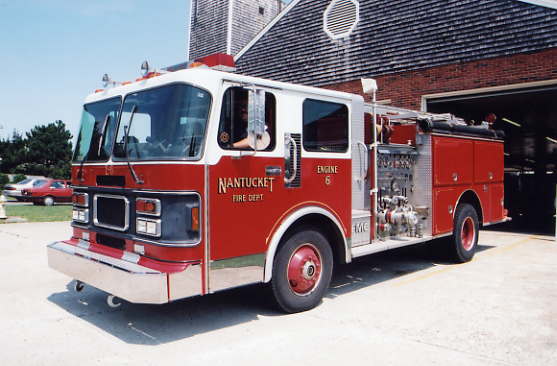 Old South Water Street station became police station when fire department moved out.
Photos taken in front of the old South Water Street Station about the time
that the move to the new Pleasant Street Station was happening c. 1980.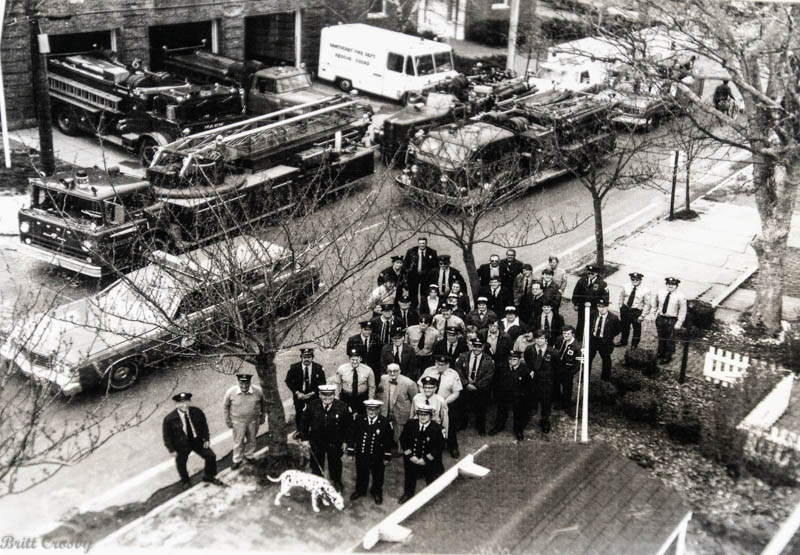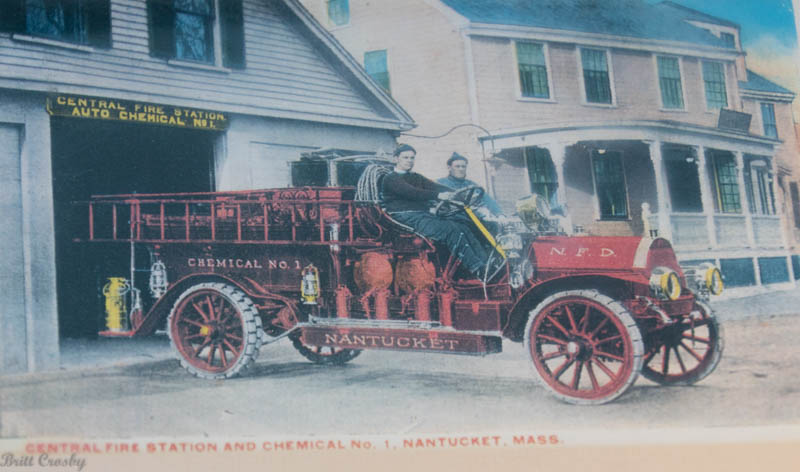 Post Card of old Nantucket Chemical No. 1
CapeCodFD.com
2020