CapeCodFD.com
HAPPINESS IS...


THE LAST DAY OF WORK!
COMM Fire Rescue Lieutenant/Paramedic Britton Crosby served 35 years with COMM from 1975 - 2011
and Dispatcher/EMT Robyn Crosby served 28 years with COMM from 1982 - 2011.
A combined 63 years of service completed on their last day January 21, 2011.
MESSAGE TO ALL
I grew up around the old Osterville fire stations as a kid.
Did a work study program at the station during high school.
Joined the fire department call force in 1975 at age 16.
Became an EMT-A in 1976.
Got hired as one of the original 4 fulltime dispatchers in 1980
at $11,000 a year.
Went to CIEMSS Paramedic Class 6 in 1981.
Became a fulltime firefighter/Paramedic in 1981 with 3 on a group
working 3 days, 3 nights, and 3 days off..
Taught Call Recruit class for several years.
Became a BSO Dispatcher in 1987.
Was promoted to Senior Private in 1989.
Became a Lieutenant in 1991.
Completed my Associates in Fire Science in 1991.
Served as Acting Captain twice.
Was recognized as CIEMSS Paramedic of the Year in 1997.
Started this website in 2000.
Wrote "Cape Cod Firefighting" in 2003
Completed my B.S. in Fire Science in 2010.
Worked as a paramedic every day of my career.
Was a spare dispatcher my entire career.
Served in various leadership roles all along the way,
with associations and Local 2346.
Fought a lot of fires.
Probably went to 15,000 calls or more... who counts!
Worked with many wonderful people.
Went through plenty of disappointments.
Got passed over 5 times for Captain.
Had plenty of laughs.
Mowed the Lawn many times...lol
Truly loved helping patients and others in need.
Was blessed in so many ways.
Will never forget the experiences.
Loved every minute of it!
Robyn did not know an ambulance from a fire truck when she started.
She studied, always went above and beyond, became the best!
She worked through many of the most historic fires on Cape Cod
including P-Town Whalers Wharf, The Crosby Yacht Fire, Cape Cod Animal Hospital Fire,
and many, many more..
She programmed the original CAD system at COMM.
She raised two totally awesome children.
She served the community teaching CPR for decades.
She was actively involved in the Boy Scout troop 54.
She earned her Masters Degree in Emergency Management.
She was recognized as Dispatcher of the year on Cape & State wide.
She worked for BSO Dispatching pre-kids and returned in 2009.
Her service is unmatched and will be missed by many.
We met because of COMM FD.
Married 25 years ago in 1985.
Had a beautiful daughter in 1987 and a handsome son in 1991
We have enjoyed our personal family and our fire house family.
We have been blessed in so many ways
and are grateful to our families, friends, and fellow workers
for everything.
It was an honor to serve at COMM FD.
We will always remember!
Being a firefighter, paramedic, and dispatcher has been a dream come true.
Those who seek to follow our footsteps... GO FOR IT!
Those who currently serve... ENJOY THE JOURNEY!
Those who went before us.... THANK YOU!
Life is precious, enjoy every day, it is a gift!
Don't take yourself too seriously, you are easily replaced!
Stay Safe out there.
Love you all!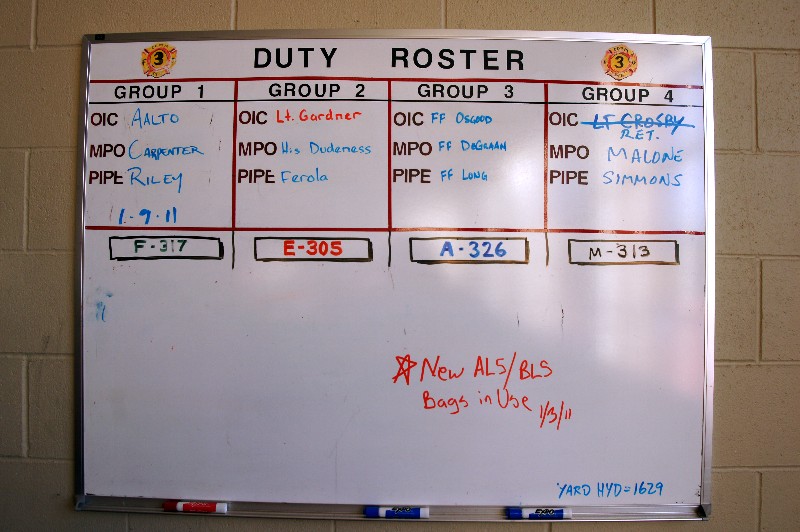 Simple as that... crossed off the daily roster!
will miss my Group 4 buddies!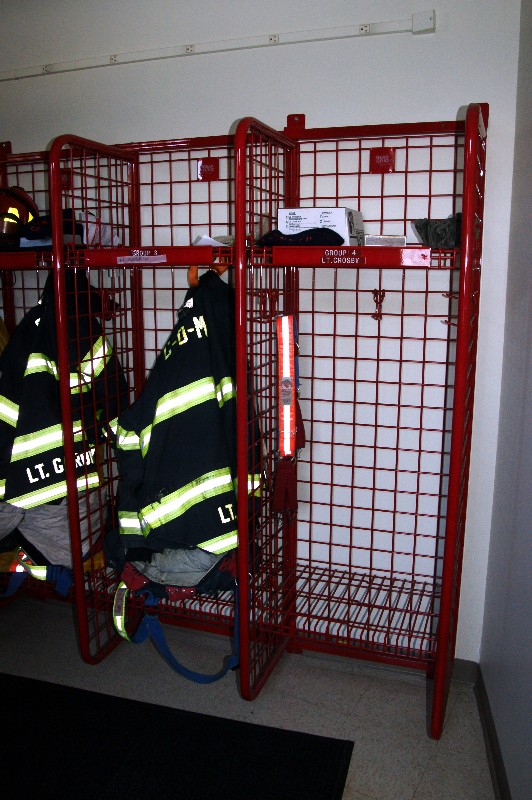 Locker anyone?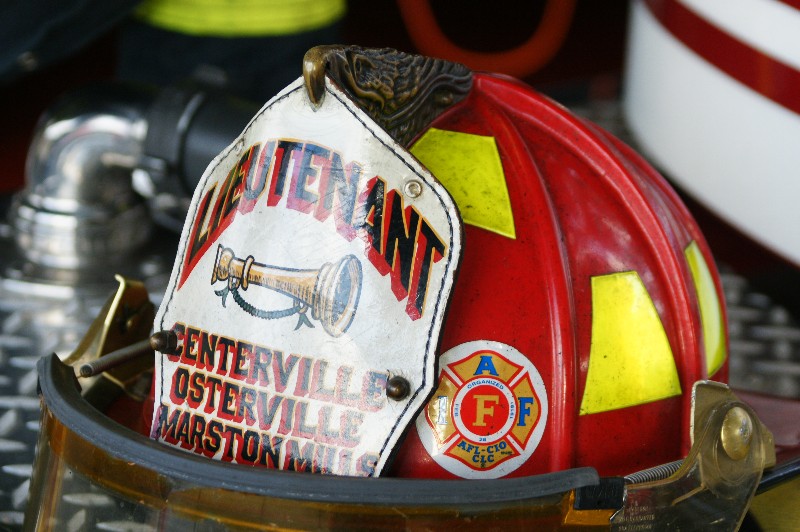 Ashley and proud daddy

Uncle Gus!

Gus Crosby (ret), one of COMM FDs first permanent firefighters.
founding member of IAFF Local 2346, where it all began for me.
"Thank you so much Uncle Gus for everything!"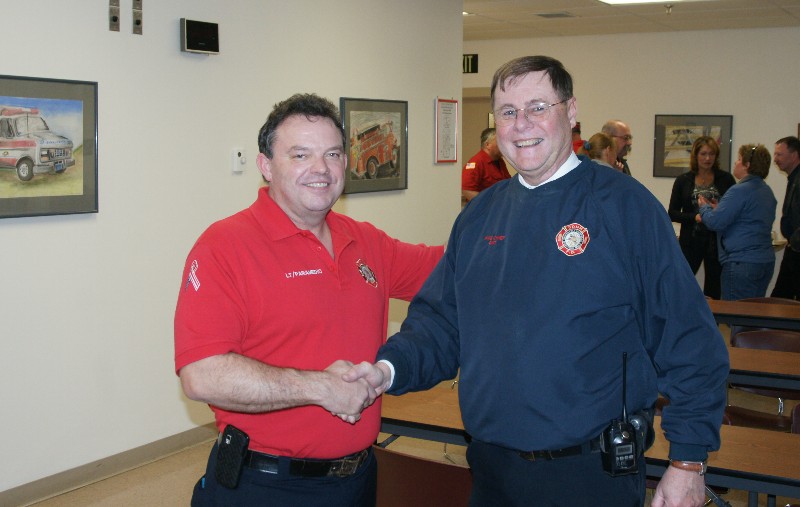 Lt Crosby and Fire Chief John Farrington
The only Chief we ever worked for.

COMM Dispatchers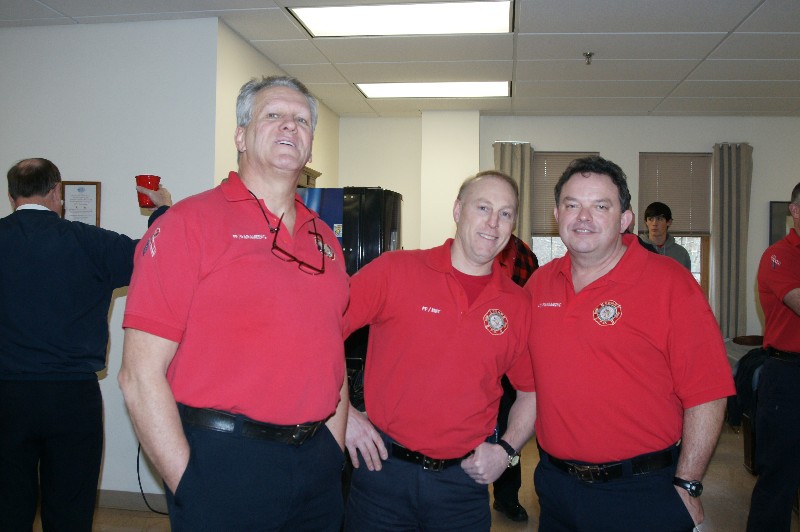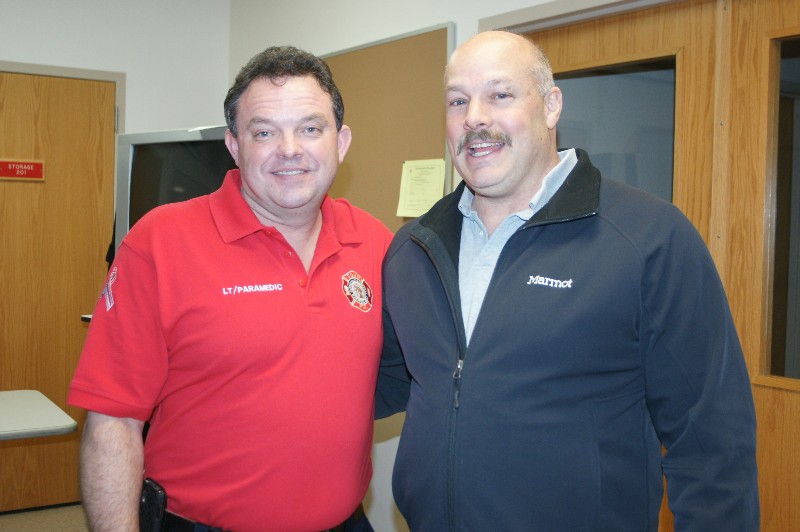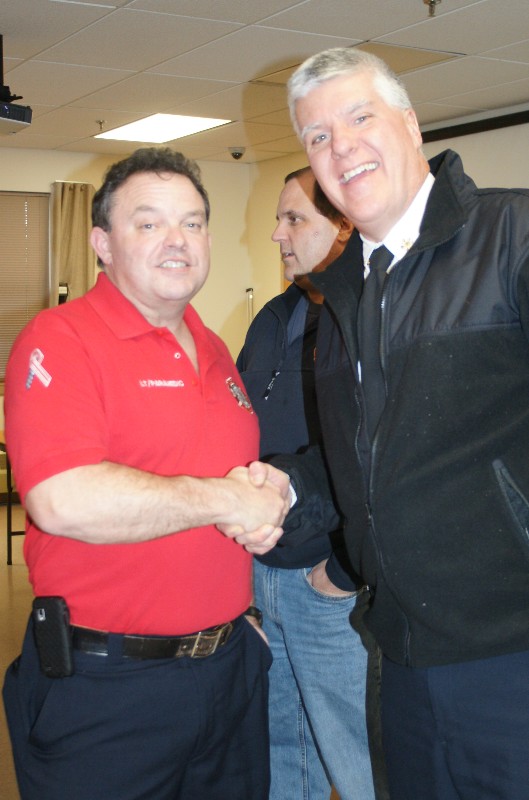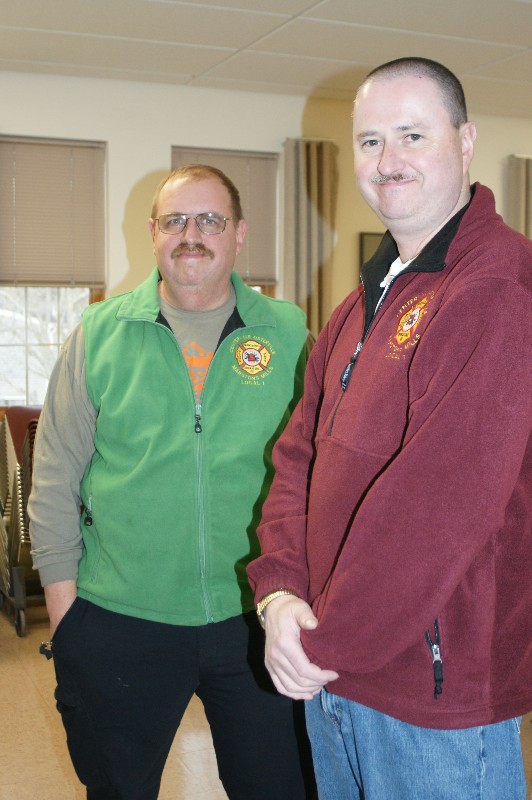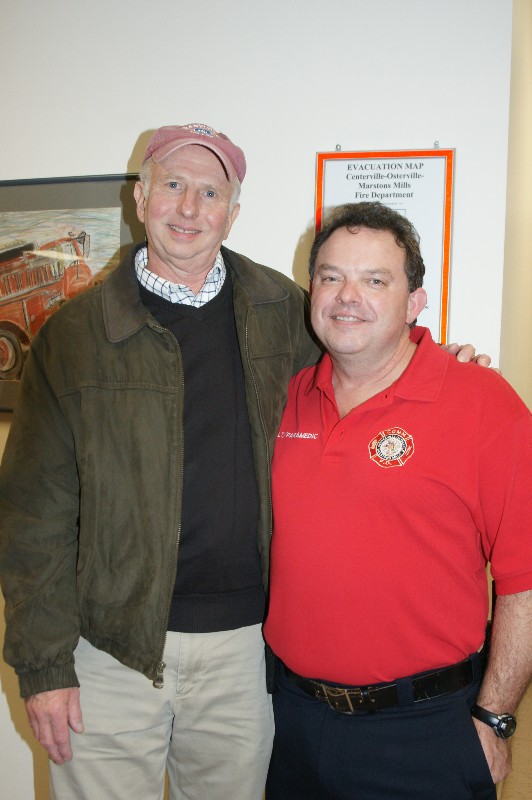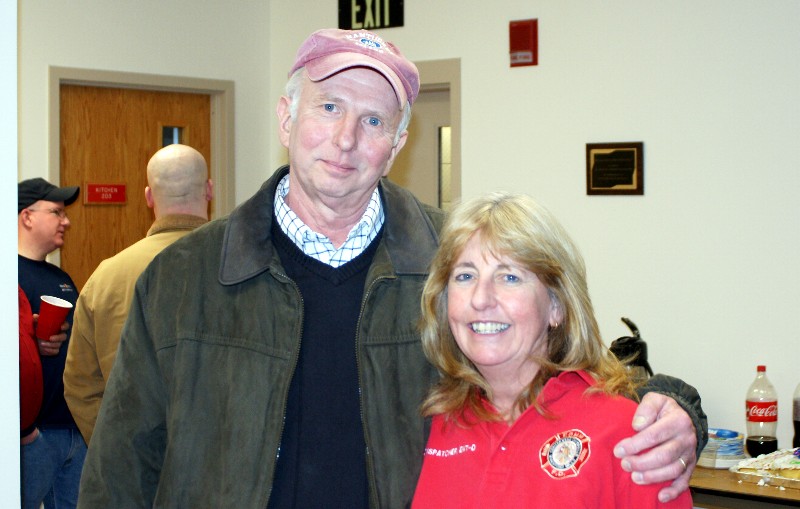 Robyn's first Captain Steve Smith (ret)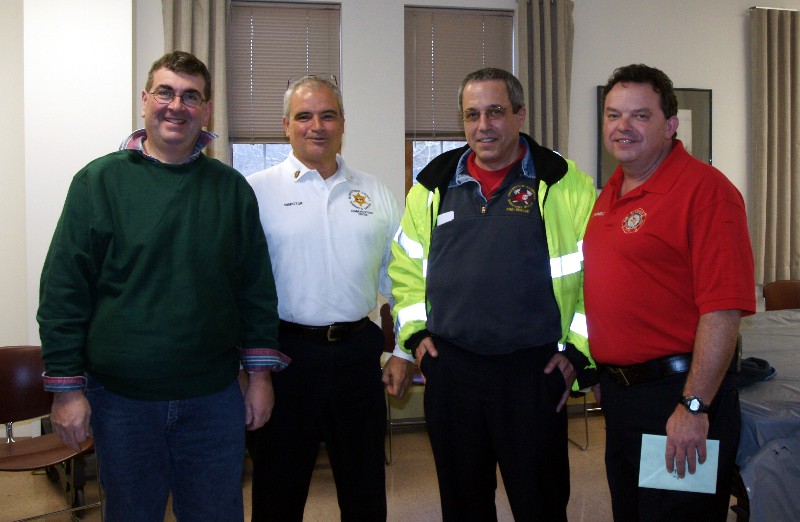 Captain Brady Rogers (Group 4), BSO Communications Director and past COMM Call Lt Peter Thomas,
Lieutenant John Tavares (now #1 on seniority list), and me (ret).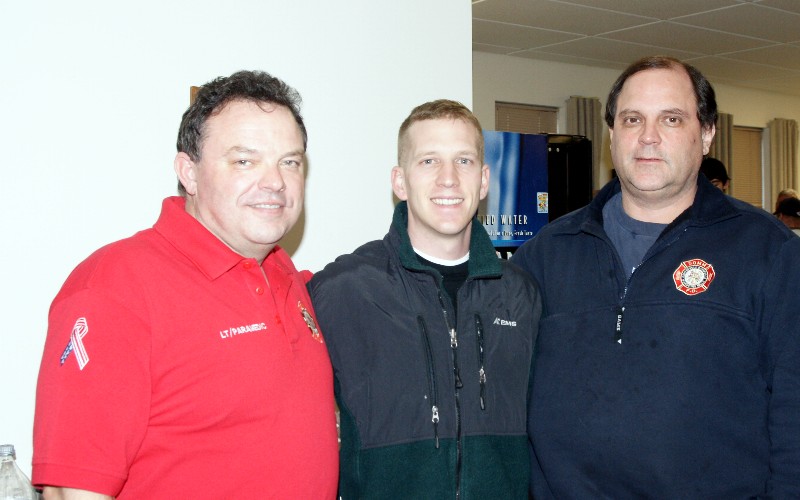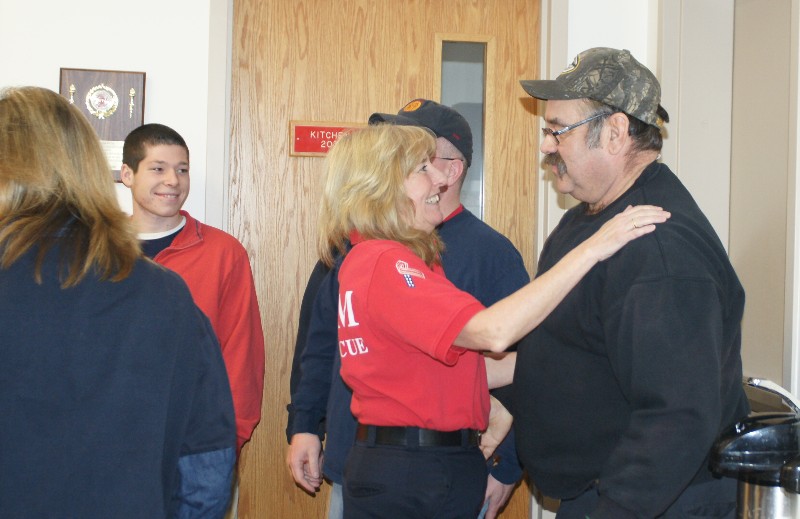 Karl Sulkala, COMM Master Mechanic (ret) and Robyn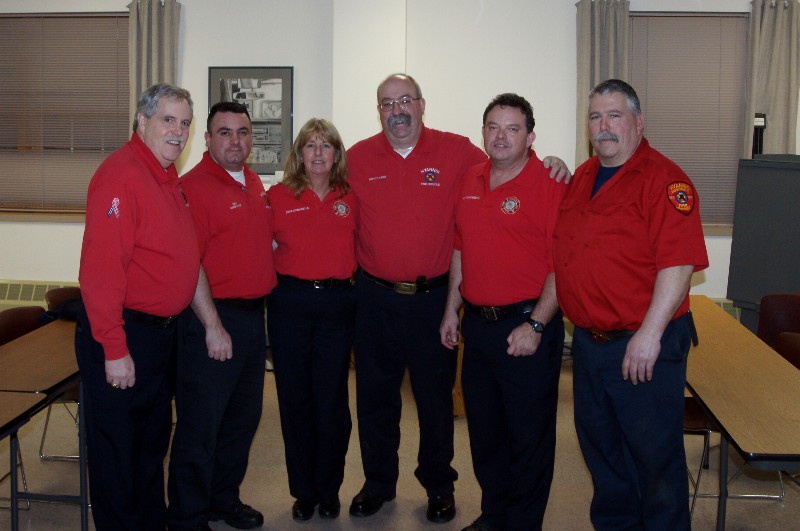 Friends from the Mecca (Hyannis)
Don't worry
Cape Cod FD will continue to do what we do!