[ HOME ] [ News Page ] [ Barnstable County News ] [ Dukes County Fire News ] [ Plymouth County Fire News ]
[ Aquinnah Fire News ] [ Barnstable Fire News ] [ Barnstable Municipal Airport News ] [ Bourne Fire News ] [ Brewster Fire News ]
[ Cape Cod National Seashore Fire News ] [ Carver Fire News ] [ Carver EMS News ] [ COMM Fire News ] [ Chatham Fire News ]
[ Chilmark Fire News ] [ Cotuit Fire News ] [ DCR District 1 Fire News ] [ DCR District 2 Fire News ] [ Dennis Fire News ] [ Duxbury Fire News ]
[ Eastham Fire News ] [ Edgartown Fire News ] [ Falmouth Fire News ] [ Gosnold Fire News ] [ Harwich Fire News ] [ Hyannis Fire News ]
[ Kingston Fire News ] [ Lakeville Fire News ] [ Marion Fire News ] [ Mashpee Fire News ] [ MMR Fire News ] [ Mattapoisett Fire News ]
[ Middleborough Fire News ] [ Nantucket Fire News ] [ Nantucket Airport Fire News ] [ Oak Bluffs Fire News ] [ Orleans Fire News ]
[ Onset Fire News ] [ Plymouth Fire News ] [ Provincetown Fire News ] [ Rochester Fire News ] [ Sandwich Fire News ]
[ Tisbury Fire News ] [ Truro Fire News ] [ Vineyard Airport Fire News ] [ Wareham Fire News ] [ Wareham EMS News ]
[ Wellfleet Fire News ] [ West Barnstable Fire News ] [ West Tisbury Fire News ] [ Yarmouth Fire News ]

CapeCodFD.com
DEPARTMENT NEWS
Apparatus - Stations - Department - Incidents
PLYMOUTH COUNTY CONTROL
COMMUNICATIONS
Sheriff's Department Communications
Plymouth County Mutual Aid Center
Updated
September 1, 2010

[ APPARATUS ] [ FIRE STATIONS ] [ DEPARTMENT ] [ INCIDENTS ]

[ Home ] [ Up ] [ Barnstable County News ] [ Bourne News ] [ Sandwich News ] [ Otis News ] [ Falmouth News ] [ Mashpee News ] [ Cotuit News ] [ COMM News ] [ West Barnstable News ] [ Barnstable News ] [ Hyannis News ] [ Barnstable Airport News ] [ Yarmouth News ] [ Dennis News ] [ Brewster News ] [ Harwich News ] [ Chatham News ] [ Orleans News ] [ Eastham News ] [ Wellfleet News ] [ Truro News ] [ Provincetown News ] [ Cape Cod Seashore News ] [ DEM News ] [ News from the Islands ] [ Plymouth County News 1 ]
APPARATUS NEWS

Plymouth Next Breaker


2005 Freightliner chassis for next breaker
March 2005

Plymouth New Breaker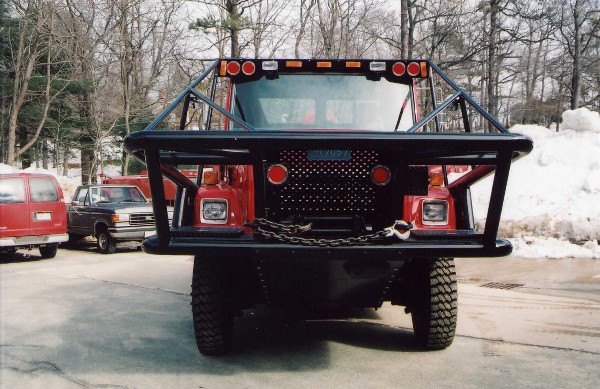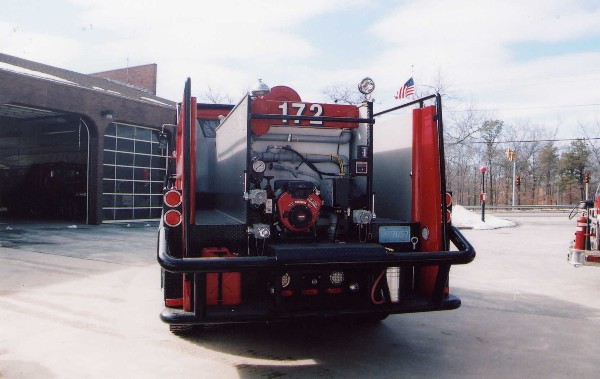 Plymouth Breaker 172
2003 Freightliner FL60 / 2005 EJ Murphy
250 gpm - 650 gallon - 25 Class A
March 2005


Rochester New Ladder


Rochester Ladder 1
1974 Seagrave 100' aerial ladder
Formerly Yarmouth, MA L-41
Originally FDNY Ladder 49
Fall 2004

Plymouth Engine


Plymouth Engine 3
1986 Ford C8000 / Farrar
1000 / 750 Pumper
Formerly Engine 4 - Reassigned as Engine 3
Fall 2004



Plymouth Engine


Plymouth Engine 4
1996 Pierce Dash
1500 / 750 / 50B
Oct 2004



Wareham Engine

Wareham Engine 1
2004 Pierce Dash
1500 / 750 / 40A / 40B
Sept 2004

Wareham apparatus changes:
Eng.1 - New 2004 Pierce at Sta.1 Headquarters
Eng.2 - 1999 Pierce Saber 1500/750 at Sta.2 (
Eng.3 - 1988 Ford / E-One 1250/500 at Sta.3 (Recently E5)
Eng.4 - 1996 Pierce Arrow 1250/750 at Sta.4 (Originally E6)
Eng.5 - Wareham no longer has 5 engines.
Retired Engines
1975 Maxim F 1500/500 (Orig E5 - then E3. Ret Sept 2004)
1986 FMC / Hahn 1250/750 (Orig E12 - then E1. Ret Sept 2004)
Breakers renumbered
B401 - 1970 Kaiser / 1995 EJ Murphy 250/1000 at Sta.1 (Was F4/B404)
B402 - 1978 Kaiser / 1992 EJ Murphy 250/1000 at Sta.2 (Was F2/B376)
B403 - 1968 Kaiser Jeep 250/300 at Sta.3 (Was Forestry 8)
B404 - 1978 Ford / Farrar 250/750 at Sta.4 (Was F1/B401)
B405 - 1978 Ford/Farrar 250/750 at Sta.1 (was F5/B405)




Rochester New Breaker


Breaker 194
2004 International / Brodeur Machine Works
300 gpm / 685 gals / 30 glass A

Marion New Engine


Marion Engine 1
2004 Emergency One Typhoon
1250/685/30B
Carries the Jaws

Wareham Engine 5


Wareham Engine 5
Wareham reassigned this 1989 Ford / EOne 1250 pumper from Engine 3 to Engine 5.
The former Engine 5, 1975 Maxim F was assigned to Engine 3. A new pumper is on
order for Engine 5. June 2003

Onset Engine 2


Onset Engine 2
2003 HME / Smeal 1500/750 pumper.
June 2003
DEM District 2 - Myles Standish


State "Tanker 1"
This 1982 Mack / Kovatch fuel truck was turned into a 5000 Gallon water Tanker
in 2002. It has a 500 gpm pump.
June 2003

Lakeville Fire Department


New Rescue 2
Lakeville just took delivery of a new Ambulance to be Rescue 2.
Sept 2002.
Lakeville Fire Department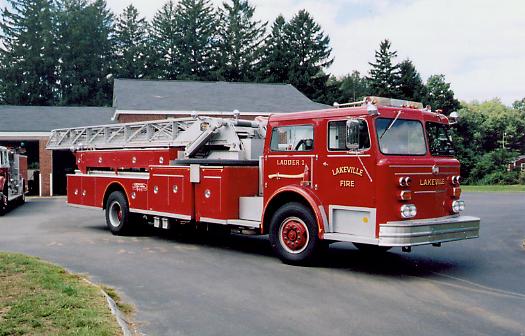 New Ladder 1
Lakeville FD purchased the former COMM Ladder 314, a 1976 Maxim 100' aerial.
Lakeville has made it a 75' ladder. It replaced a 1953 Maxim 75' ladder.
Sept 2002 photo.
Rochester Fire Department

Rescue 207
Rochester FD placed this 2002 International / Horton Type I ambulance in Service as R-207.
(Guest photo Feb 2002)
Plymouth Fire Department
Engine 1
2001 Pierce Dash Pumper
1500 gpm / 750 gals
Plymouth Station #1
(Photo taken before officially in service 2/2001)
Rochester Fire Department's New Tanker
Rochester Tanker 1 (198)
1988 Spartan Gladiator / FMC Tanker
1500 gpm / 3000 gallons
Purchased used. Placed in service April 2001
FIRE STATION NEWS
Plymouth Station 5 Shutdown


Plymouth Fire Department has recently shut down the Manomet Fire Station #5.
The closing is due to recent changes in the minimum manning and budget problems in the town. Plymouth has 7 fire stations covering about 96 square miles and a population of over 50,000. The shut down is posted as "temporary" but there are concerns that if/when the Manomet station reopens, one of the other stations would be closed.
With the shutdown, response districts have been adjusted and apparatus reassigned to other stations. For more info....
Temporary Station Roster
PLYMOUTH FIRE DEPT WEBSITE
Including links to local news on the closing
FEB 2005

Plymouth Fire Department Dispatch

Plymouth Fire Department recently upgraded its radios, antenna, and related
communications equipment. A new Motorola Centracom Gold Elite system
enables dispatching with click of a mouse on computer screen.
(photo Sept 2002)
The communication room is in the right front of Plym HQ.

Onset Fire Department "Station 2"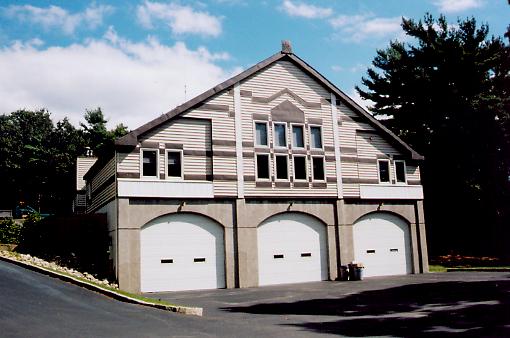 The Onset Fire Department is utilizing the central bay of the Onset Water Dept
Offices at 15 Sand Pond Road as "Station 2". It houses Onset E2. The move was
necessary due to the main bridge into Onset being declared "unsafe" for fire apparatus.
Sept 2002 photo
Rochester Fire Department Station 3


Rochester Fire Department Station 3
Two bay addition put on to the Town DPW Barn.
Photo Mar 2005



Rochester Fire Department houses its 3000 gallon tanker in the Rochester
Town Barn on Walnut Plain Road.
Sept 2002 photo
Middleboro Fire Department New Station #3

Fall 2002


Middleboro FD will move into the new Middleboro North Fire Station in Sept 2002.
The new Station #3 is located on Bedford Street (Route 18) just north of the Route 44
rotary circle. The new station has 3 non-drive-thru bays and basic living quarters.
The new station, upon opening in Sept, will be occupied by apparatus and
personnel from the Middleboro Central Station which will be razed this fall to make room
for a new 12,000 sq ft Central Station.
Photo Sept 5, 2002


Middleboro Central Station will be torn down and a new station built on the
same site over the next year. Photo Sept 5, 2002.

The New Middleborough Headquarters Station opened
in Feb 2004 on the site of the old station.
Plymouth Fire Department New Station #3

New Plymouth Sta.3 was to have opened July 2002.
Not yet occupied as of Sept 5, 2002.
Plymouth's New Station 3 - Pine Hills Station - located on a new road just off of Exit 3 east of Route 3 is nearly complete. It looks very much like the recently built Cedarville Station #6. The station will probably not be occupied for a while however, since the road into it and the area around it are still under construction. This will bring Plymouth to 7 stations. Dec 3, 2001.
Wareham EMS New Station
April 20, 2001
Wareham EMS personnel move into their new spacious quarters at 72 Sandwich Road, Wareham. The recently renovated building was formerly used for marine business.
The two bays have room for all three of Wareham's ambulances and more.
The large living area includes male/female facilities, a big kitchen and day room,
medical supply rooms, and plenty of office space.
Wareham EMS formerly ran out of a small station behind the Wareham Police Station.
DEPARTMENT NEWS
Responses for Plymouth County Departments
Plymouth FD responded to 4,685 incidents (Fire & EMS total) in 2001.
Plymouth EMS (AMR) responded to 4,720 incidents in 2001.
Wareham FD responded to 1,732 calls in 2001.
Onset FD responded to 1,134 calls in 2001.
Wareham EMS responded to 2,628 calls in 2001 (Wareham & Onset areas)
Plymouth Fire Department new Chief James Pierson. Sept 2002.
Deputy Chief Michael Sawyer.
[ HOME ] [ News Page ] [ Barnstable County News ] [ Dukes County Fire News ] [ Plymouth County Fire News ]
[ Aquinnah Fire News ] [ Barnstable Fire News ] [ Barnstable Municipal Airport News ] [ Bourne Fire News ] [ Brewster Fire News ]
[ Cape Cod National Seashore Fire News ] [ Carver Fire News ] [ Carver EMS News ] [ COMM Fire News ] [ Chatham Fire News ]
[ Chilmark Fire News ] [ Cotuit Fire News ] [ DCR District 1 Fire News ] [ DCR District 2 Fire News ] [ Dennis Fire News ] [ Duxbury Fire News ]
[ Eastham Fire News ] [ Edgartown Fire News ] [ Falmouth Fire News ] [ Gosnold Fire News ] [ Harwich Fire News ] [ Hyannis Fire News ]
[ Kingston Fire News ] [ Lakeville Fire News ] [ Marion Fire News ] [ Mashpee Fire News ] [ MMR Fire News ] [ Mattapoisett Fire News ]
[ Middleborough Fire News ] [ Nantucket Fire News ] [ Nantucket Airport Fire News ] [ Oak Bluffs Fire News ] [ Orleans Fire News ]
[ Onset Fire News ] [ Plymouth Fire News ] [ Provincetown Fire News ] [ Rochester Fire News ] [ Sandwich Fire News ]
[ Tisbury Fire News ] [ Truro Fire News ] [ Vineyard Airport Fire News ] [ Wareham Fire News ] [ Wareham EMS News ]
[ Wellfleet Fire News ] [ West Barnstable Fire News ] [ West Tisbury Fire News ] [ Yarmouth Fire News ]
[ TOP ]
CapeCodFD.com