CapeCodFD.com
Feature
[ Home ] [ Features ]
HARWICH OIL TANKER CRASH & SPILL
Great Western Road
May 14, 2008
(Guest Photos by Robert Tucker)
Posted May 23, 2008

Harwich Fire Department responded to Great Western Road & Lothrop Lane around 3:00 PM
on Wednesday May 14, 2008. On arrival they found a tractor trailer oil tanker on its side, leaking
home heating oil, laying on top of a pickup truck with a man trapped inside. The tanker contained
approximately 10,500 gallons of oil that was actively leaking into the street. A Tier 2 Haz Mat
response was called and a 2nd alarm assignment brought additional crews to assist as the incident
took crews well into the late night containing and off loading the product prior to righting the truck.
The 35 year old man in the pickup truck was transported to CCH. The driver of the truck was
not injured. Crash Truck 820 from the Barnstable Municipal Airport was among the numerous
apparatus that responded to the incident.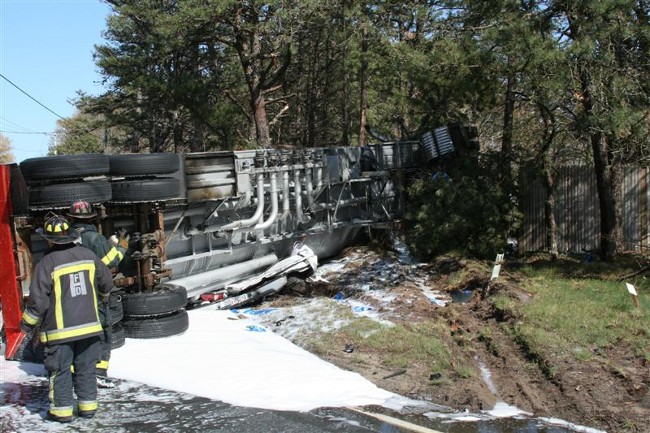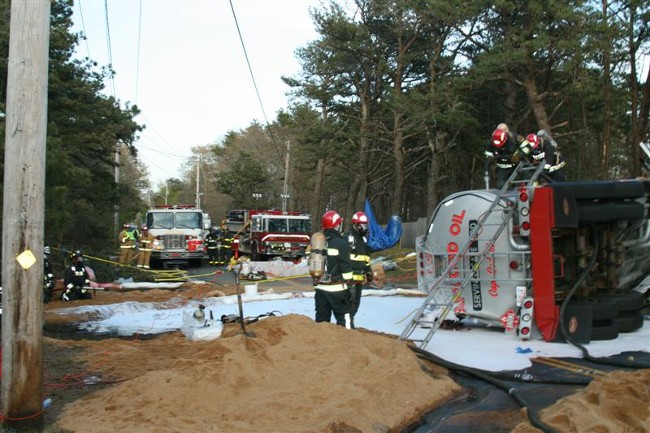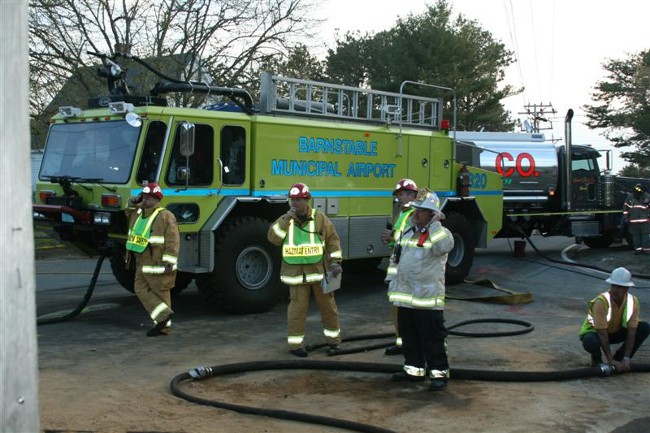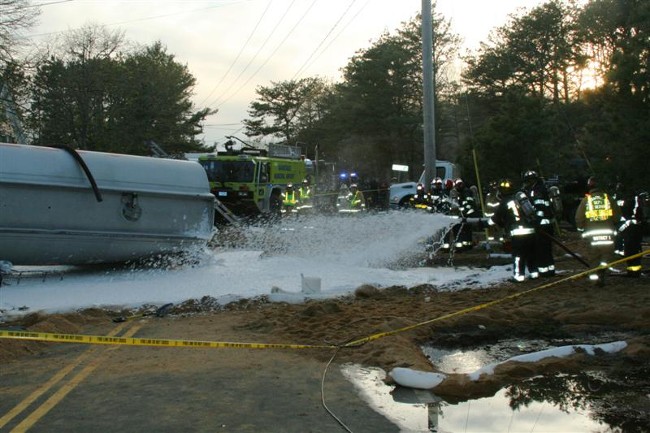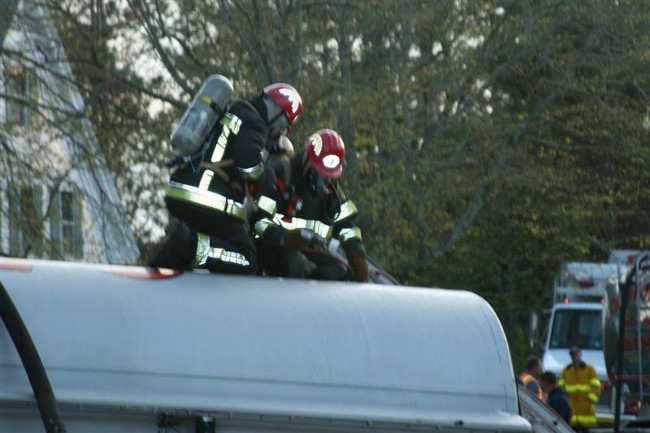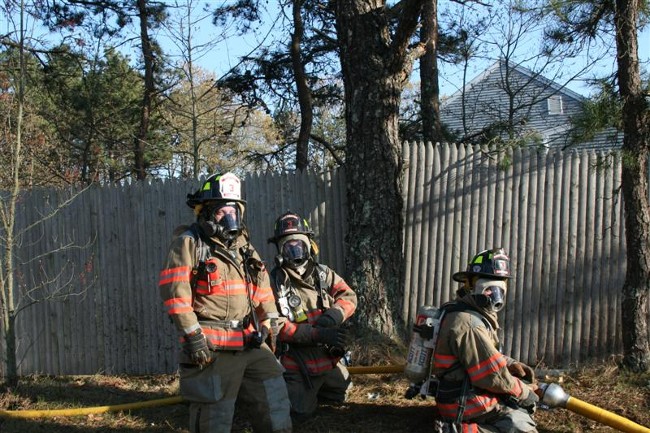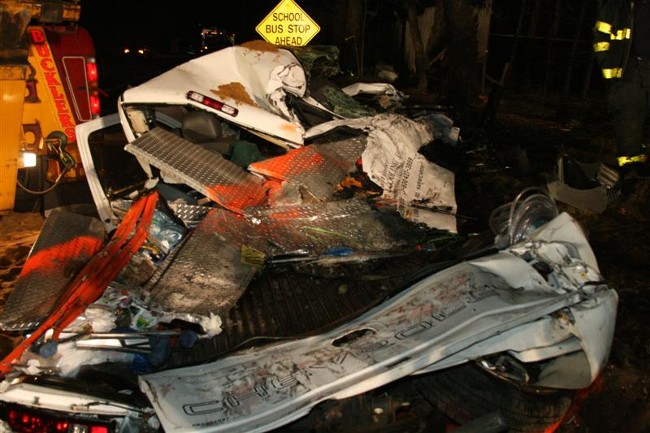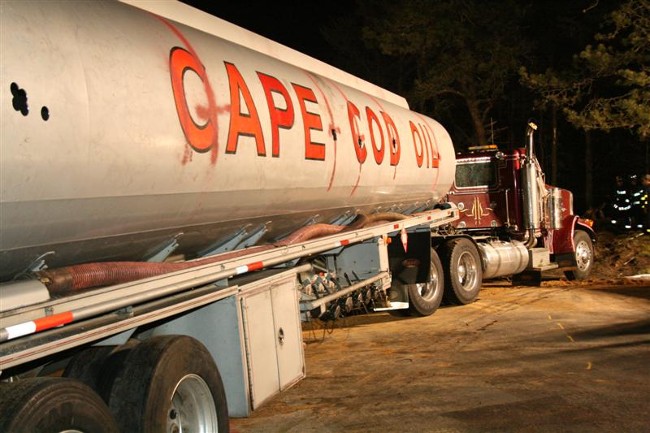 CapeCodFD.com
2008