CapeCodFD.com
< Prev ] [ Home ] [ Features ] [ Next>
BOURNE 2ND ALARM




56 Squateague Harbor Road, Cataumet
Monday, August 2, 2010 - Approx 1400 Hours

The Bourne Fire Department responded to a house fire on the edge of Squateague Harbor on
Monday afternoon around 1400 hours. A two story structure was fully involved with an exposure
building and propane tank just feet away. A second alarm was struck bringing mutual aid
companies from Falmouth, MMR, Mashpee, Onset, and Wareham to the scene to assist.
Other departments moved apparatus to cover assignments during the fire.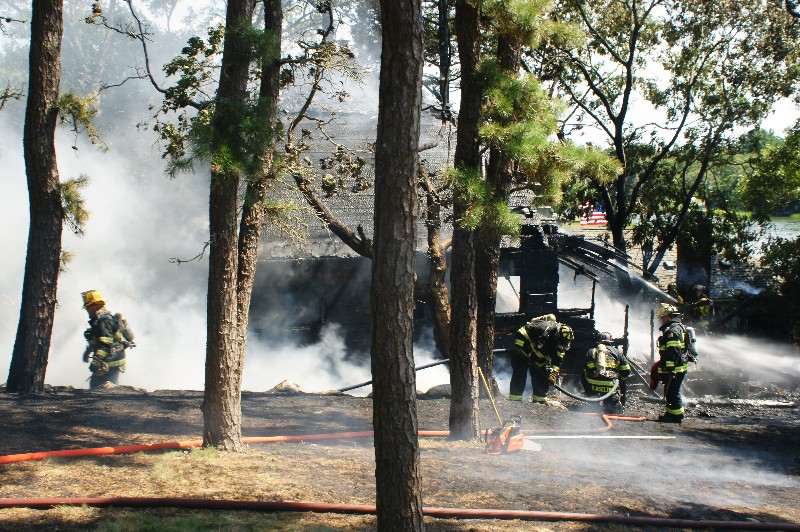 CapeCodFD.com 2010