HARWICH
EAST HARWICH - STATION 2
CONSTRUCTION
OPENED JAN 2020
Updated July 27, 2020
| Fire Station Plan | Latest Update | Construction Progress | Preparation | Planning | Older Facility |
East Harwich Fire Station sign
September 14, 2018
EAST HARWICH FIRE STATION PROJECT
Harwich approved construction of a new East Harwich Fire Station #2 at the May 7, 2018 Town Meeting. The Station, estimated to cost $6.8 Million, will be located near the Route 137 & Route 39 intersection, facing Route 39. It is on the back of the same property as the current Station 2, built in 1976, and will allow for service to continue uninterrupted while construction is under way.
The new station will be approximately 9,750 square feet with 3 drive through bays and living quarters for personnel.
A committee formed in 2016 considered several options for renovating the present station. Additional apparatus space was needed and a major upgrade of the living space was also needed. The 5,500 sq ft Station built in 1976 has 2 apparatus bays, double deep. At one time it housed 1 engine, 1 ambulance, a forestry truck, and a boat. In recent years, it housed 2 engines, 2 ambulances, and service vehicles in a cramped situation. When originally staffed, 2 personnel were assigned. Current staffing is 3 per shift. Additional room for future growth was needed.
After considering the options and expenses, it was determined that a new station was the smartest choice and the town proceeded forward with plans.
Ground was broken in July 2018.
The new Station 2 at 1464 Orleans Road (Route 39) was dedicated in a ribbon cutting ceremony on Saturday November 30, 2019. The ceremony was attended by hundreds.
The new station still had some "punch list" items to be addressed over the next few weeks before the official move over takes place.
By January 30, 2020 the department had moved into the new Station 2 and the old station was closed down.

The 1976 East Harwich Fire Station 2
Located at 149 Route 137
The new station is being built on the same property as the present station
but will face Route 39 rather than Route 137.
| Fire Station Plan | Latest Update | Construction Progress | Preparation | Planning | Older Facility |

UPDATE: Photos July 13, 2020
OLD STATION GONE
The old Harwich Station 2 was torn down in the Spring of 2020
after the opening of the new Station 2 in January 2020.
The new station shown here in July 2020.
| Fire Station Plan | Latest Update | Construction Progress | Preparation | Planning | Older Facility |
UPDATE: Photos January 30, 2020
The new Station 2 was occupied and open for business as of January 30, 2020.
The old station has been closed.
UPDATE: Photos November 30, 2019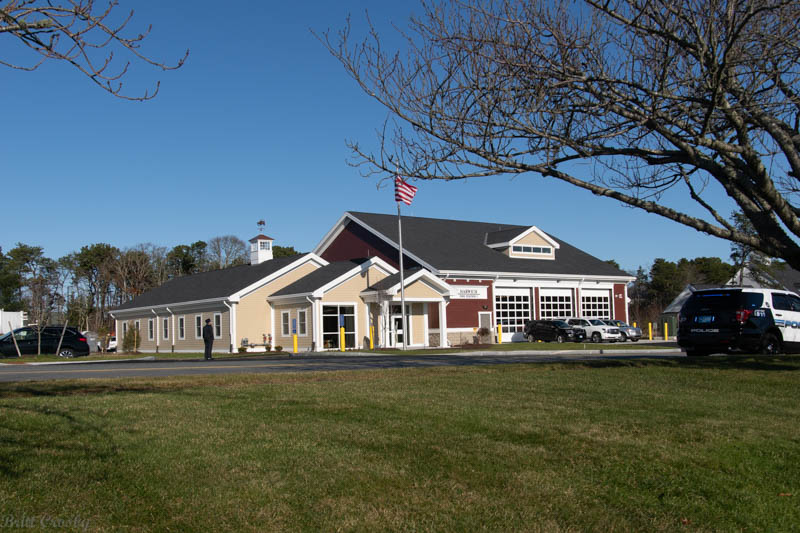 NEW STATION DEDICATION DAY
November 30, 2019
Lobby of new station
Kitchen, dining, day room
Turnout gear room
Chief Norman Clarke Jr speaks during dedication ceremony
MORE PHOTOS OF STATION DEDICATION CEREMONY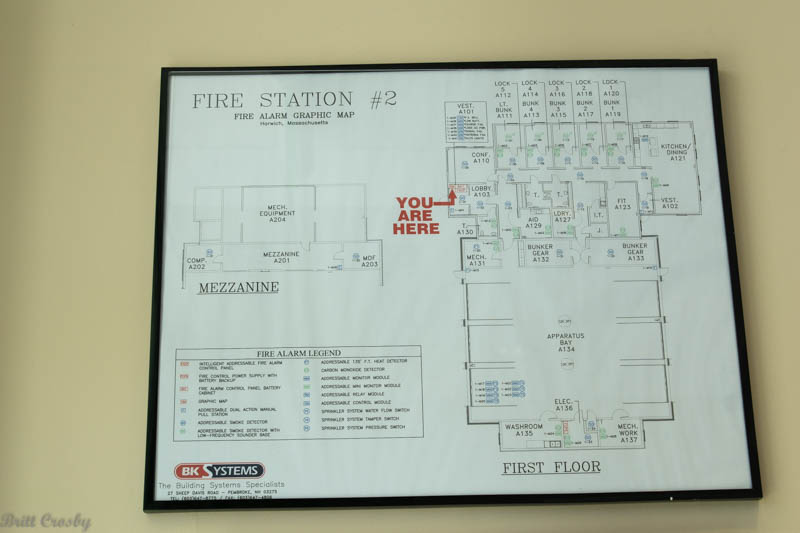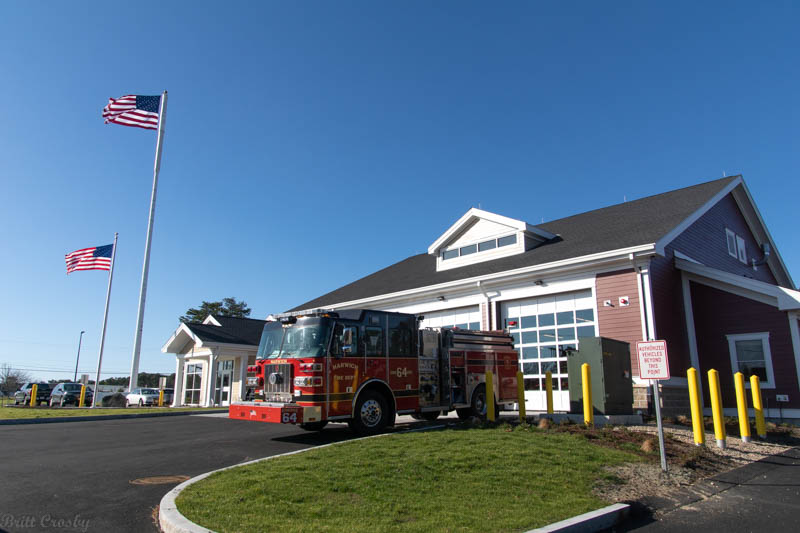 UPDATE: Photos November 3, 2019
November 3, 2019
UPDATE: Photos September 25, 2019
High above the new East Harwich Station
Sept 25, 2019
UPDATE: Photos August 26, 2019
UPDATE: Photos April 24, 2019
East Harwich Station 2
April 24, 2019

UPDATE: Photos January 25, 2019
The new East Harwich Station 2
January 25, 2019



UPDATE: Photos December 26, 2018


The new East Harwich Station 2
December 26, 2018



UPDATE: Photos November 29, 2018
East Harwich Fire Station progress
November 29, 2018



UPDATE: Photos October 26, 2018
East Harwich Fire Station progress
October 26, 2018
UPDATE: Photos September 14, 2018
East Harwich Fire Station sign
September 14, 2018
East Harwich Fire Station 2
September 14, 2018
| Fire Station Plan | Latest Update | Construction Progress | Preparation | Planning | Older Facility |
UPDATE: Photos August 31, 2018
View from Route 39 of the new fire station site
August 31, 2018
| Fire Station Plan | Latest Update | Construction Progress | Preparation | Planning | Older Facility |
| Fire Station Plan | Latest Update | Construction Progress | Preparation | Planning | Older Facility |
January 2018
July 2012
May 2011
March 2017
May 2014
August 2010
August 2004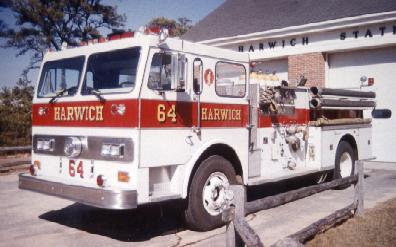 CapeCodFD.com