CapeCodFD.com

FEATURE PHOTOS
Just for fun

[ Home ]
[2007] [2008] [2009] [2010] [2011] [2012] [2013] [2014] [2015] [2016]
[2017] [2018] [2019]
~ 2011 ~

DECEMBER 2011
"Nashville Rocker"
Station 14 in the East
Dec 2011
"Maxim S Models"
Lakeville's 1983 & 1989 Maxims S models are retiring
Dec 2011
NOVEMBER 2011
"PANTHER POWER"
Interesting perspective of Provincetown's new ARFF 199.
Nov 2011
"D-FENSE!"
Cool Logo on the side of Foxborough's Engine 22
Oct 2011
OCTOBER 2011
"Come On In"
Harwich FD Lt. Dave LeBlanc prepares to
enter a 24" diameter tube during SCBA drill
at Dennis October 18, 2011.
SEPTEMBER 2011
"9/11 Ten Year Anniversary"
Fire and Police personnel at Hyannis ceremony 2011
AUGUST 2011
"Air Force One Jr"
Smaller version of Air Force One at MMR August 2011.
JULY 2011
"FDNY Marine 1"
New York City Fire Boat "343" (Marine 1) and small boat Marine 1 A
are temporarily stationed at Pier 40 in Manhattan while their new quarters
are being built.
Photo at sunset, July 14, 2011

JUNE 2011
"Greenwood Engine 78-4"
Greenwood, Maryland
June 2011
MAY 2011
"Spring in the East"
East Harwich Fire Station 2
May 2011
APRIL 2011
"Boston Red Sox Fan Salutes Yankees"
(possibly indicating how many games won so far in 2011)
Red Sox beat Yankees 9-6
Opening Day - April 8, 2011
Derek Jeter strikes out in 9th... Sox win first 2011 game...
Britt Photo
MARCH 2011
"Morning Sky"
COMM FF Pat Hill
Ladder 307
March 16, 2011
Britt photo.
Sunset at the Cape Cod Canal March 2, 2011
(it was much colder than it looks)

"Canal March Sunset"
Railroad Bridge
March 2, 2011
Britt photo.
FEBRUARY 2011
"Winter Two"
Osterville Fire Station
February 2, 2011
Britt photo.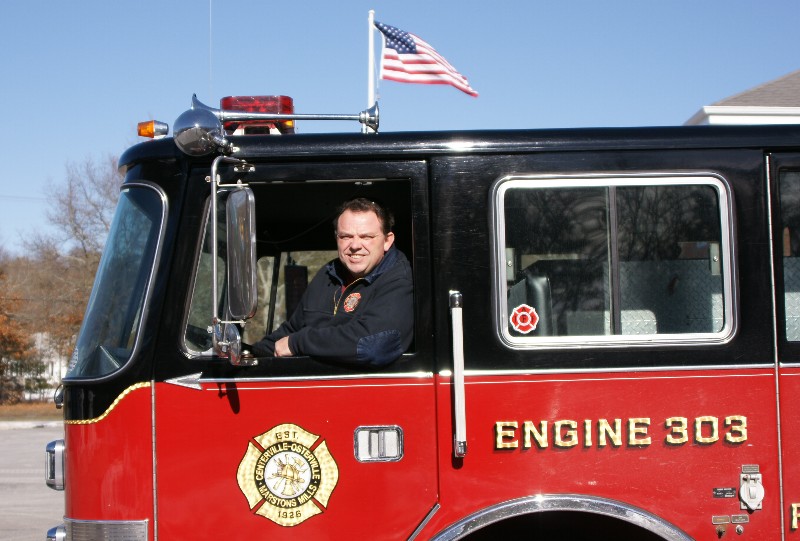 "One Last Time"
COMM Lt Crosby (Ret) in 1987 Pierce Engine 303 (Ret)
February 4, 2011
Britt photo.
"Broken Bay"
Winter Ice Movement - Osterville
January 28, 2011
Britt photo.
JANUARY 2011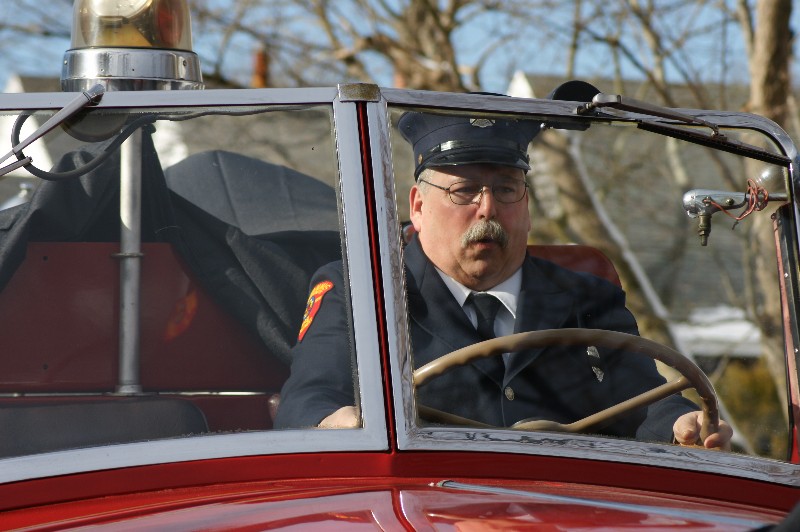 "Driving the Mack"
Hyannis Mechanic Rich Randall
January 2011
Britt photo.
"Peaceful Night"
Sunset over West Bay, Osterville
Christmas Eve 2010
Britt photo.
"Bobby J Memorial"
Harwich
January 2, 2010
Britt photo.