CapeCodFD.com
ORLEANS 2ND ALARM
BAXTER LANE
January 24, 2011 0130 Hrs
Photos Britt Crosby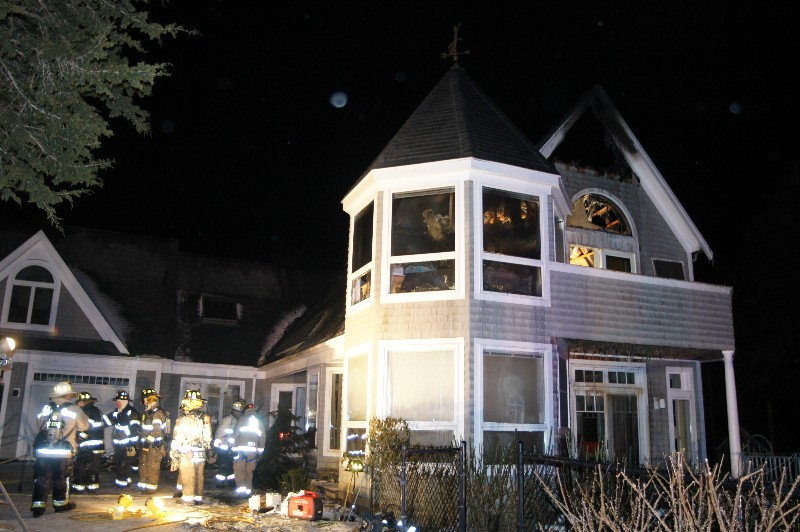 Firefighters from Orleans found heavy fire threw the roof of this large 2 story home on Baxter Lane
shortly after 0130 on Monday January 24, 2011. Brewster and Eastham responded to the scene on the
first alarm line response. Additional apparatus and personnel responded on the working fire and 2nd alarm
assignments from Chatham and Harwich. Units from several other departments moved up for station
coverage assignments. The home was occupied when the fire was reported. No injuries reported.
Firefighters had to deal with extremely cold temperatures in the single digits.

First due Orleans Engine 175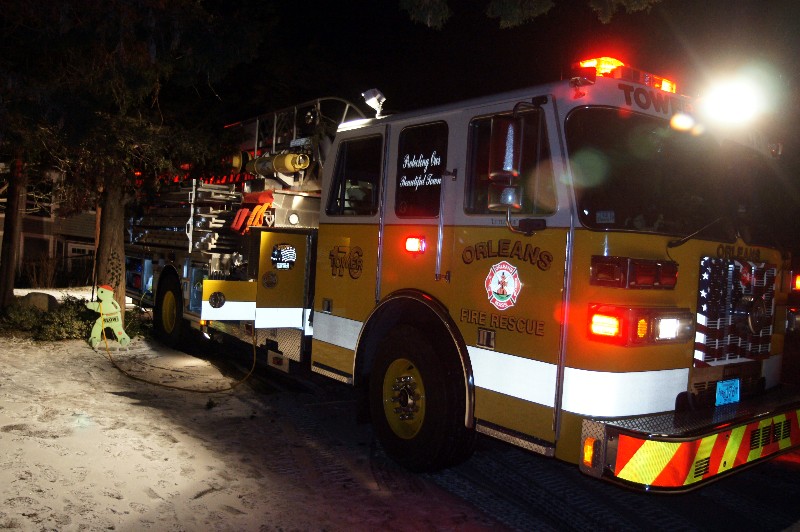 Overhauling 2nd floor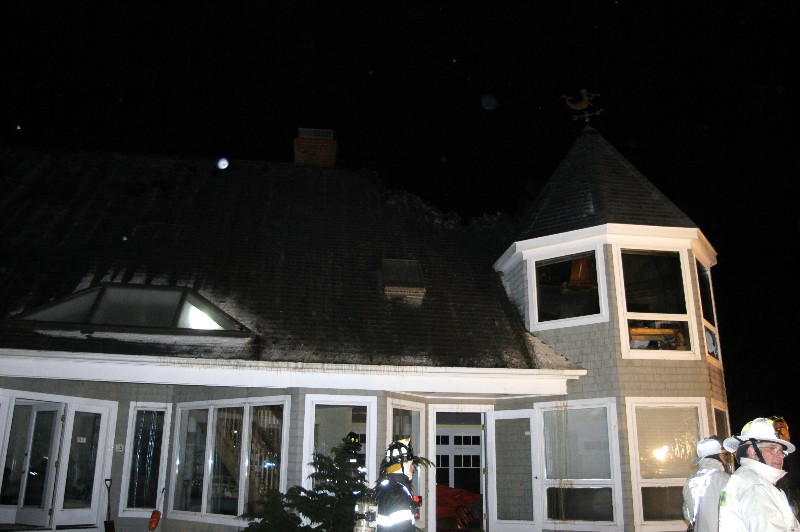 Fire burned threw the roof

Eastham Capt Jennifer Smith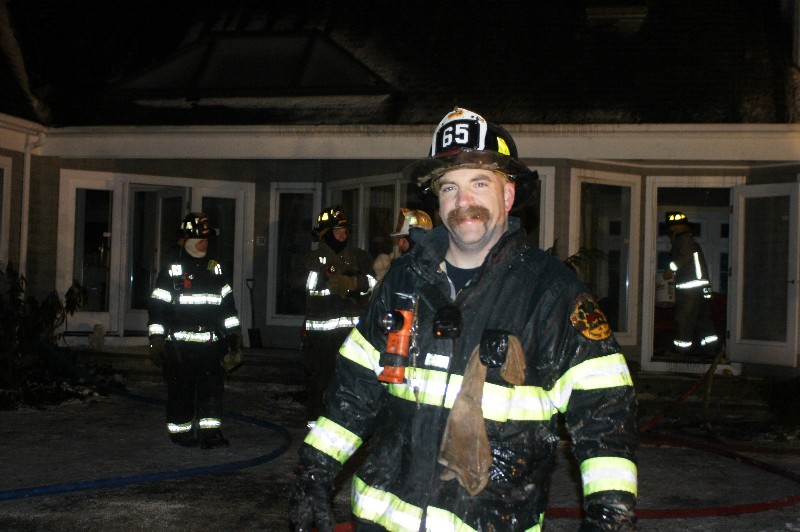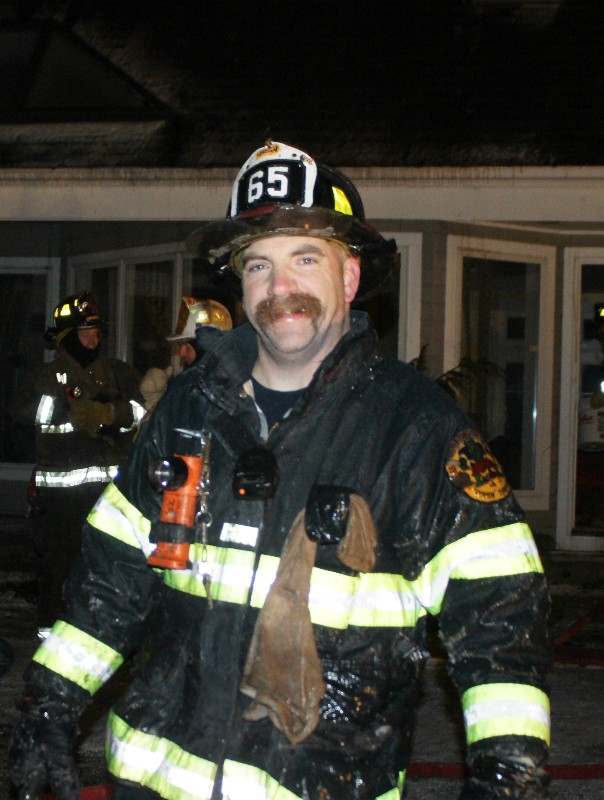 Harwich Lt. Dave Leblanc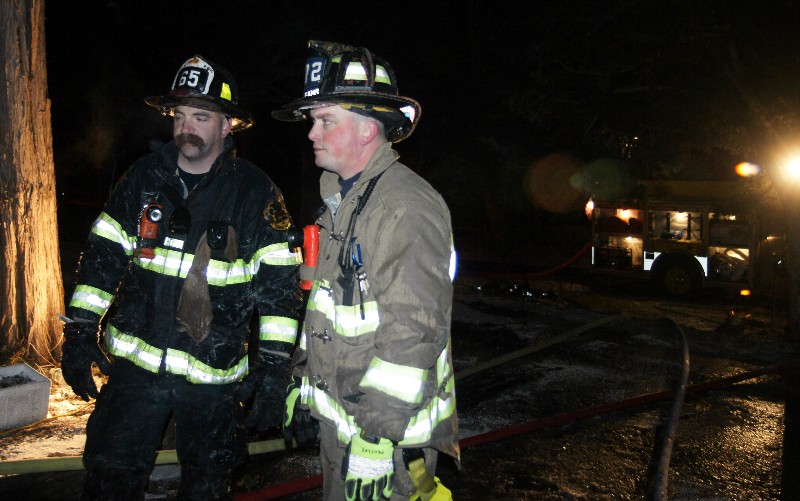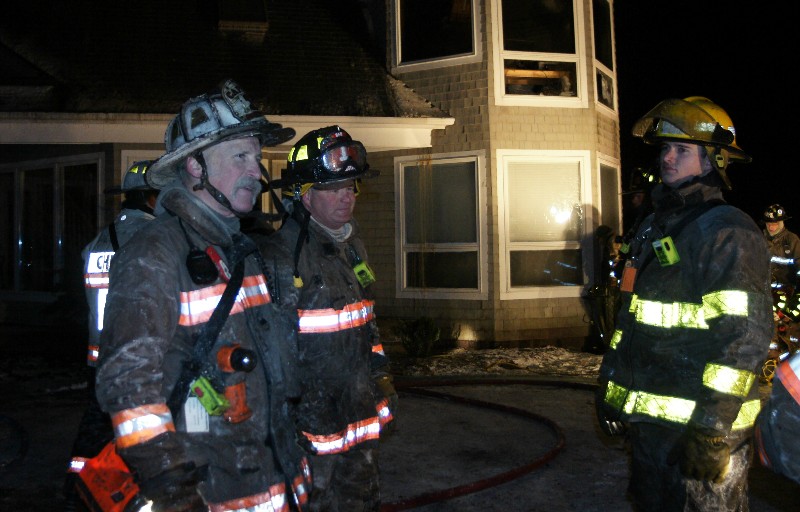 Command Orleans Deputy Pike (right) and Chatham Chief Ambriscoe.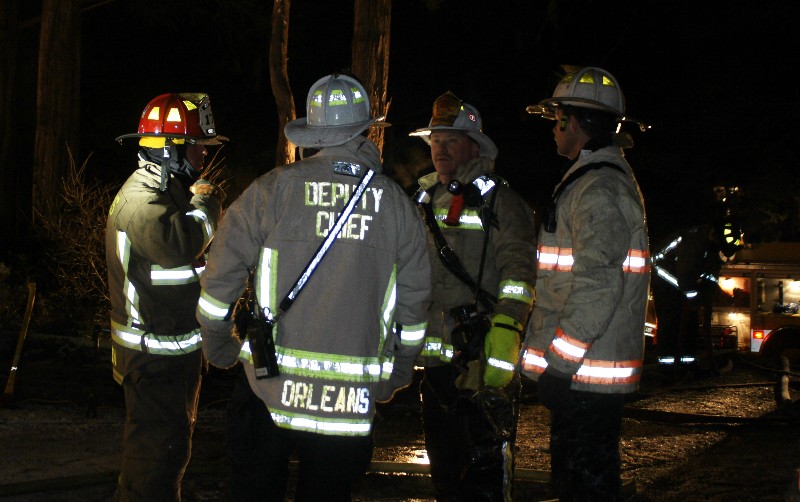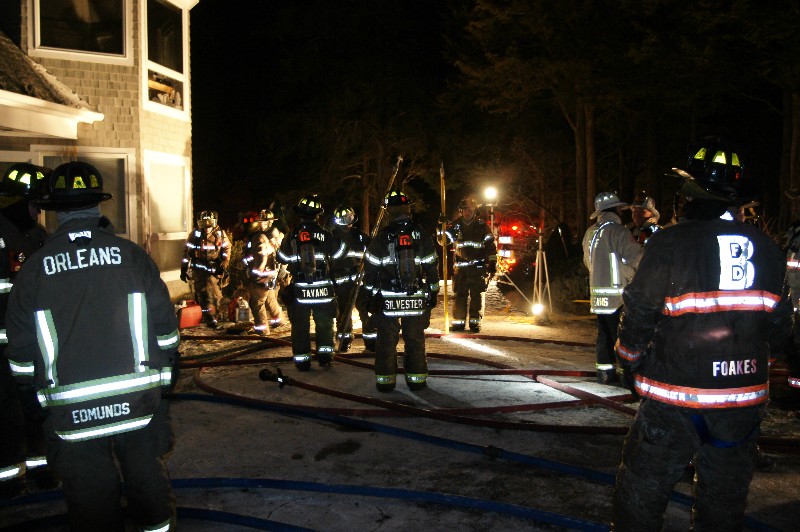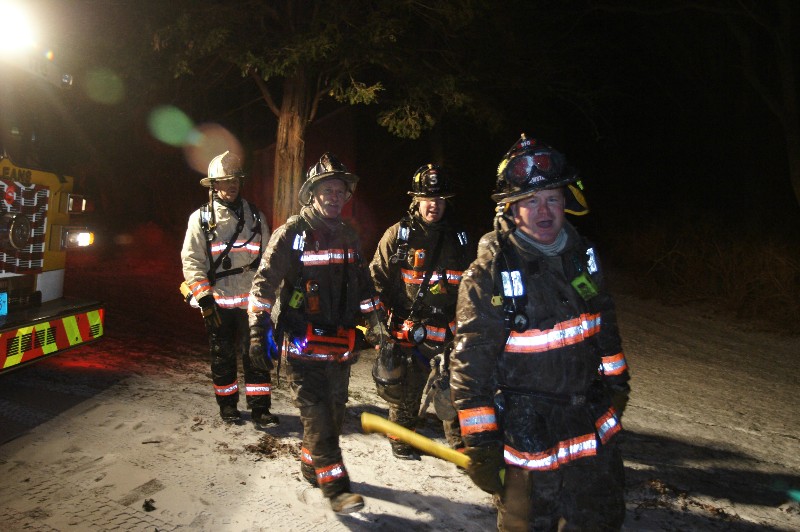 Brewster Chief Robert Moran and Capt Art Romme.
Ice covered gear and gloves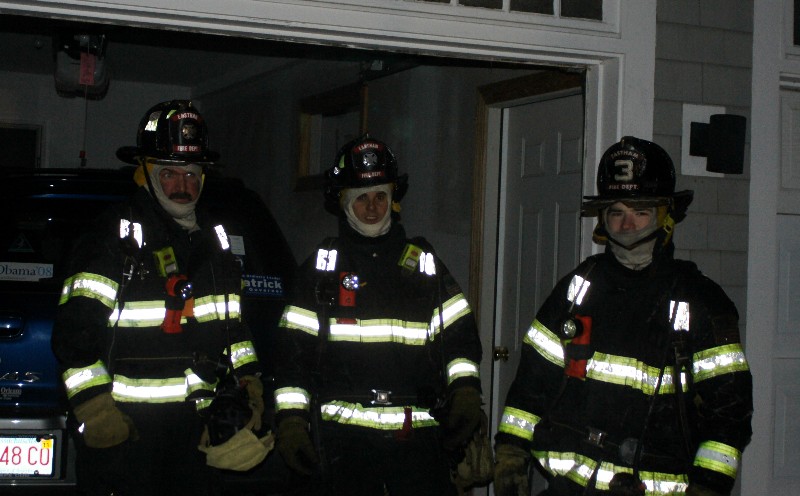 Rehab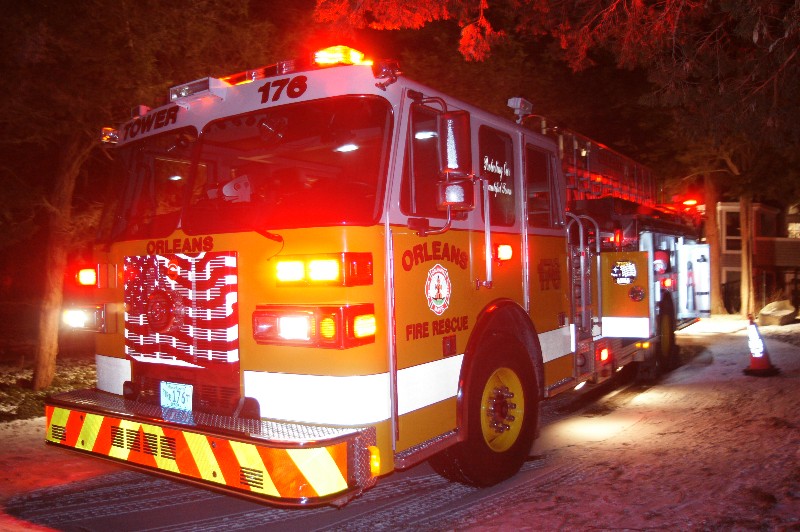 Orleans Tower 176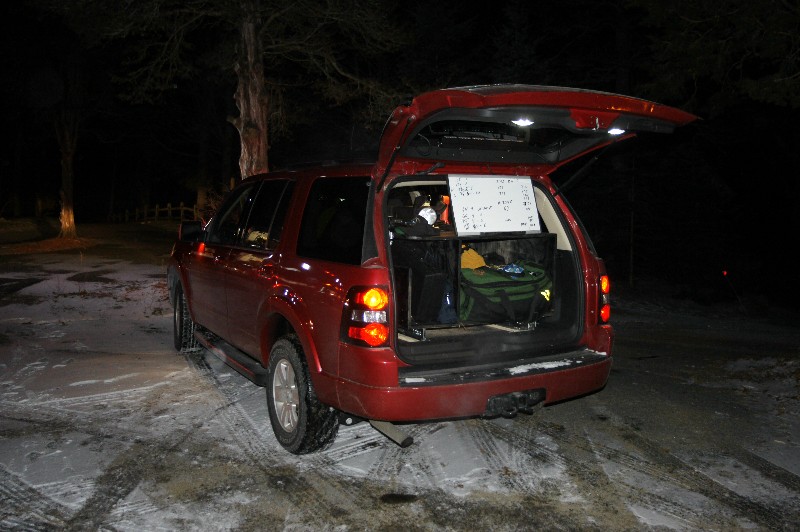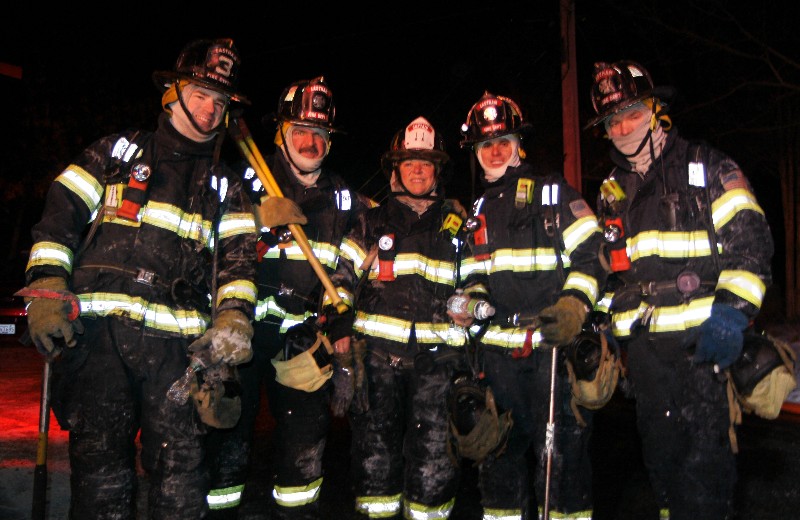 Eastham Crew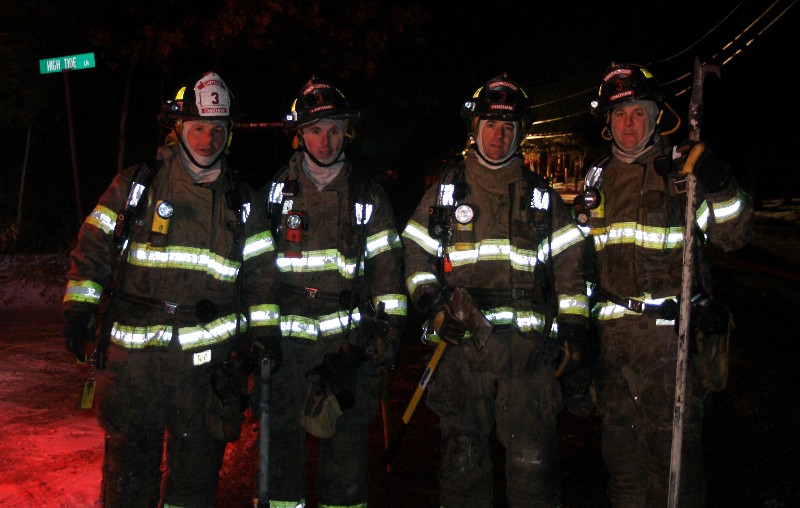 Chatham Crew

Long lay of 5" LDH in cold

Apparatus staging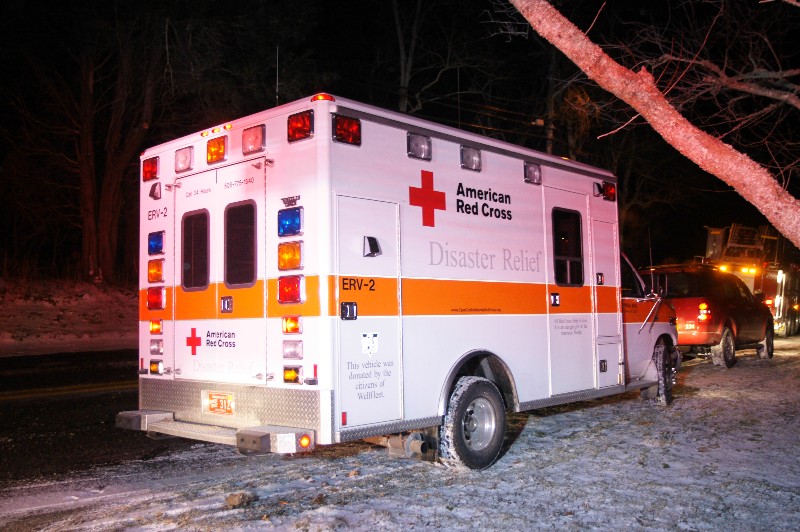 Red Cross unit from East Harwich
CapeCodFD.com
2011