CapeCodFD.com

SPECIAL FEATURE
< Prev ] [ Home ] [ Features ] [ Next >
HYANNIS BARNSTABLE MUNICIPAL AIRPORT DRILL
October 22, 2009
Photos Britton Crosby

Barnstable Municipal Airport Crash Truck 817
begins to attack fire during simulated plane crash / mock disaster drill at the airport
in Hyannis on Thursday October 22, 2009.
About a dozen fire departments participated in the drill which is held about every 3 years.
Over 30 victims were triaged and transported to a simulated hospital, while crews
battled fires in multiple vehicles and used extrication tools to practice skills.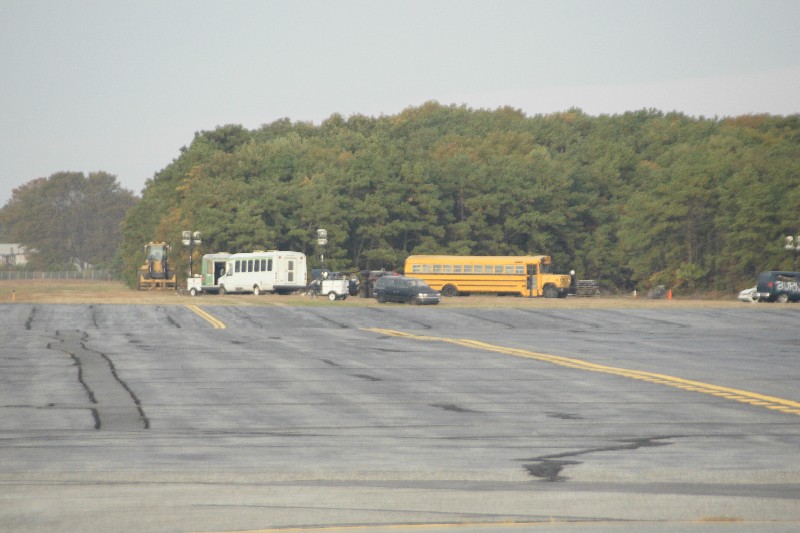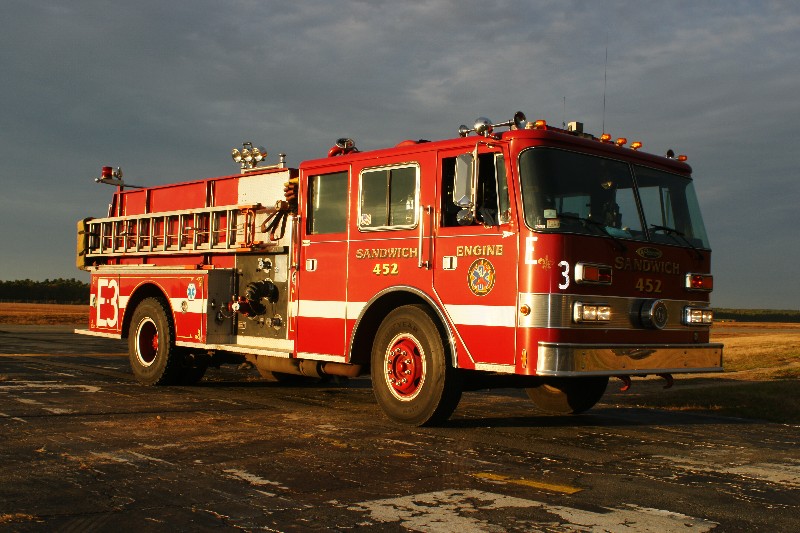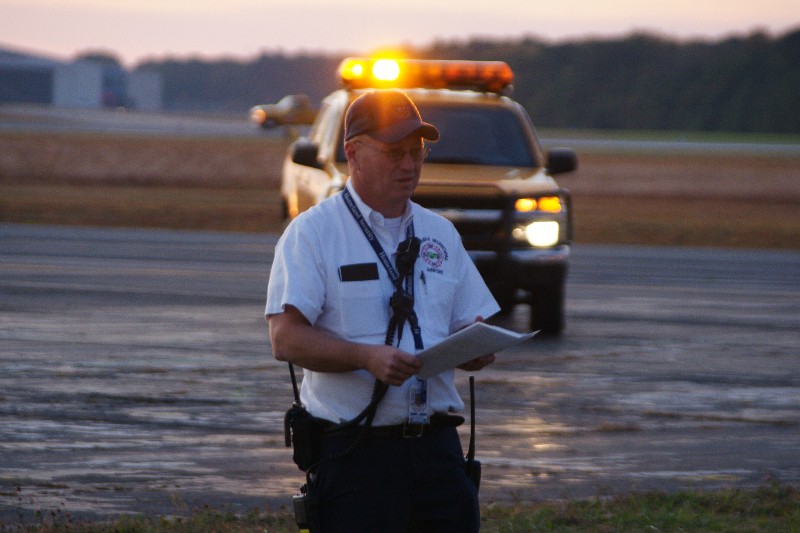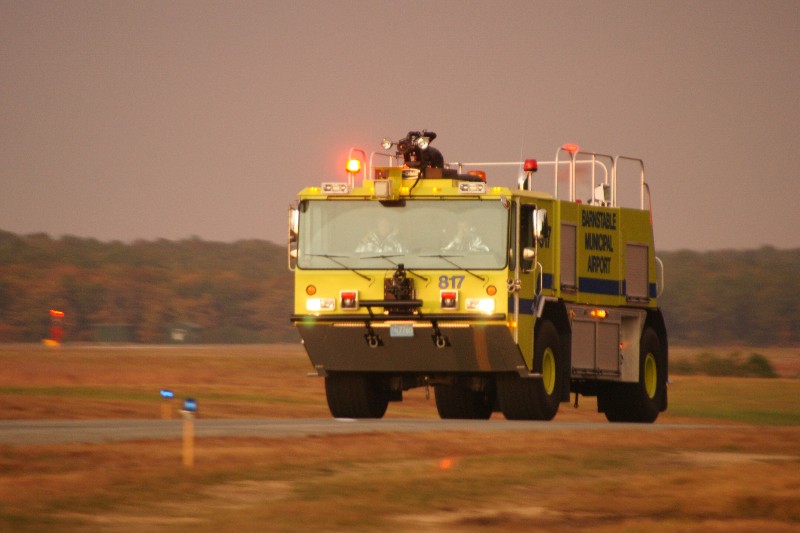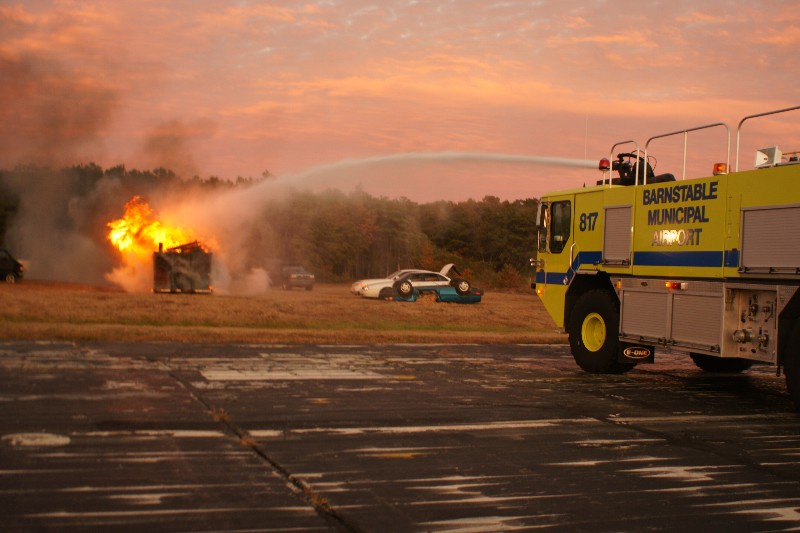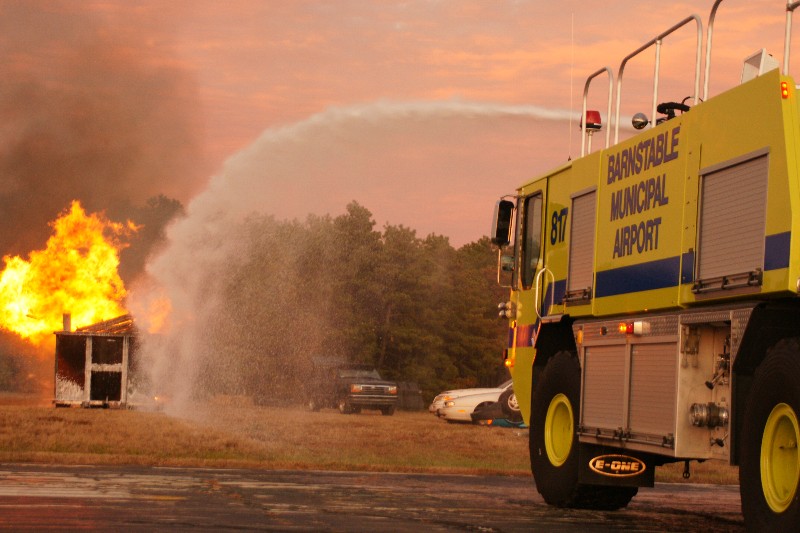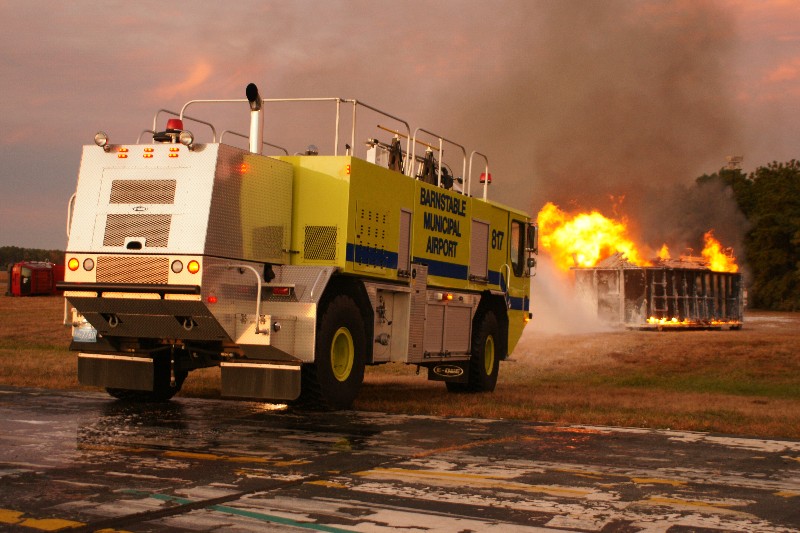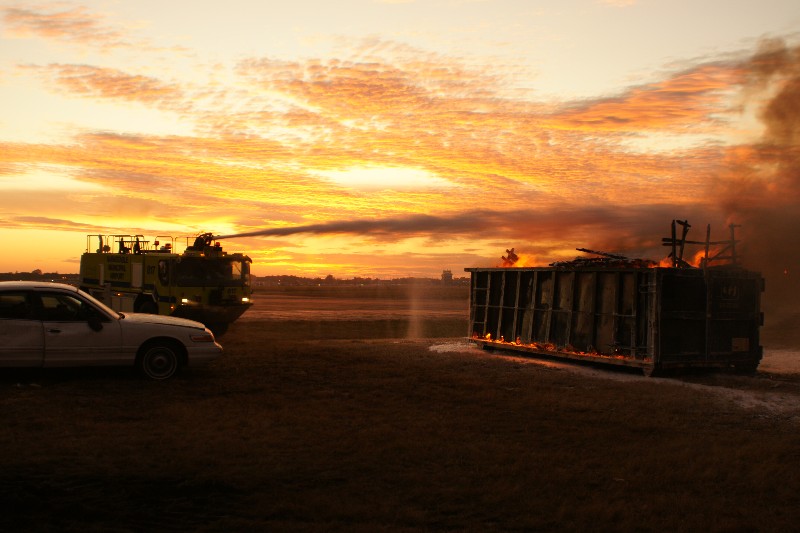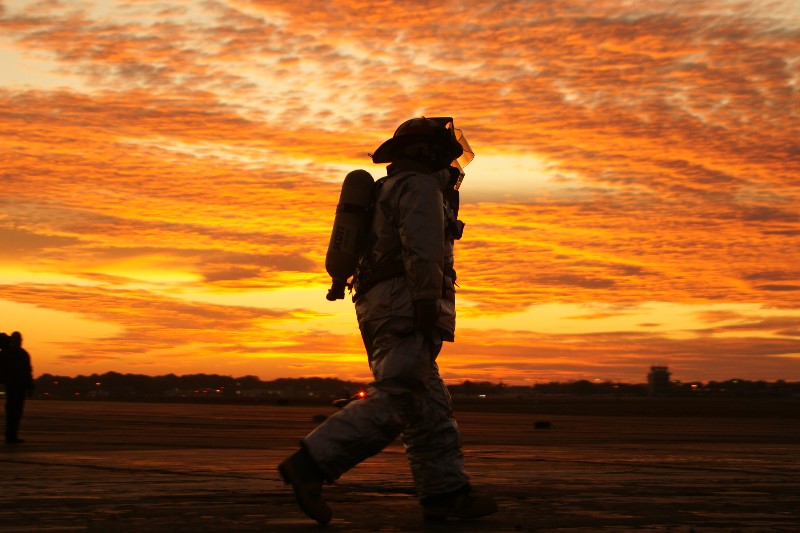 Britton Crosby
CapeCodFD.com
2009