CapeCodFD.com
< Prev ] [ Home ] [ Features ] [ Next >

CENTERVILLE HOUSE FIRE
28 Pondview Drive
Monday 14 May 2007 - 1535 Hours
Page 1

Photo 1537 hrs
Fire showing from an occupied home at 28 Pondview Drive in Centerville at about 1535 hours on
Monday 14 May 2007. First photos taken prior to arrival of fire department. COMM Firefighters
made quick work of this fire assisted by Hyannis FD. Station coverage was provided by Cotuit,
Barnstable, and West Barnstable fire departments.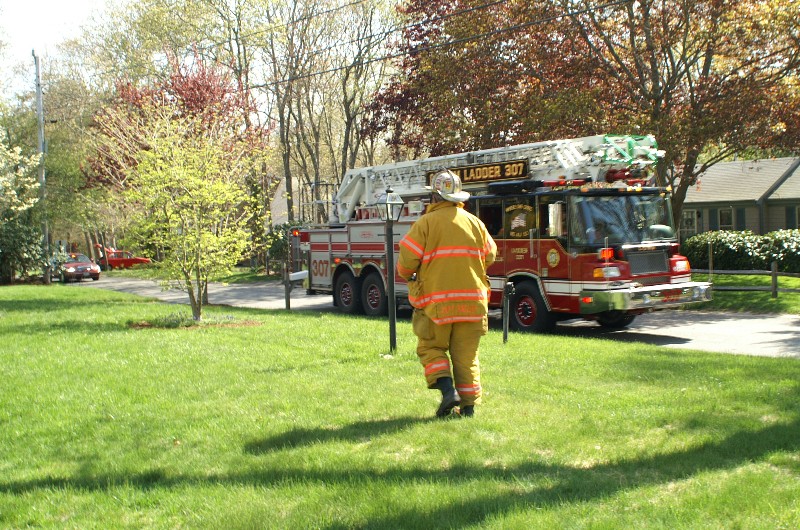 Photo 1539 hrs
Captain Phil Field was first to arrive and took command as Ladder 307 arrives on scene.

Photo 1540 hrs
< Prev Page 1 Next >

Photos Britt Crosby
Copyright CapeCodFD.com
Approved JMF