CapeCodFD.com

Onset Fire Department
SAYING GOODBYE TO THE CHIEF
Around the Station
"HOWIE"
He grew up in Onset, spent most of his life there, and loved being on the fire department.
A photograph showed him already wearing a fire helmet at age 2. His dad was a member
and officer of the Onset FD and young Howie grew up around the fire house.
He officially joined the fire department when he was 15 and was a member for
43 years, essentially all of his life. He served with the DCR, the Otis Fire Department,
and the Wareham Fire Department as well, but Onset was home.
For the past 16 years he was the Fire Chief and in that role provided
the leadership and friendship that so many came to respect and treasure.
Chief Howard B Anderson fought cancer with courage and determination
but on October 4, 2013 his flame went out. Surrounded by family and
many of his closest friends he peacefully left Onset
in the hands of those he taught and loved.
Chief Andersen was remembered on October 11 and 12 with many fond
stories, reflections about his humor, love of coffee, and dedication to
his family, community, and the fire department he so loved.
One of his more common expressions was "10-4."
The fact that he passed away on the morning of "10-4"
will be forever part of the story.
R.I.P.
ONSET FIRE CHIEF
HOWARD B. "HOWIE" ANDERSEN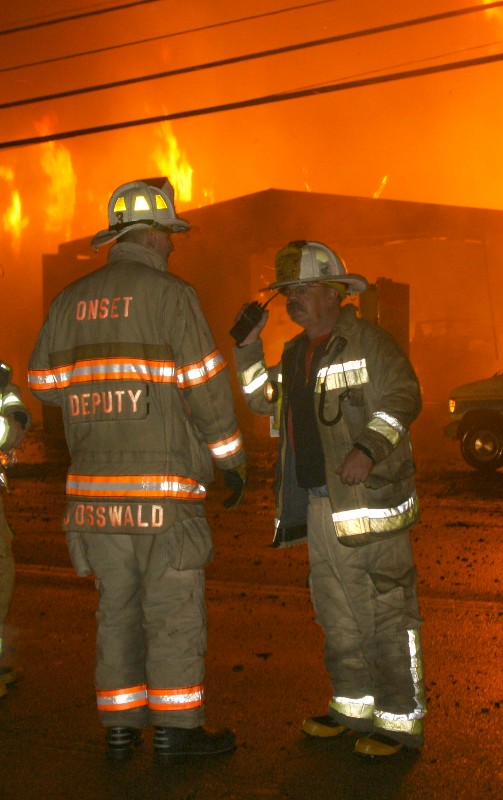 One of Chief Andersen's largest fires was on March 29, 2010.
A 5 Alarm fire that struck the former Ocean Spray Cranberry
Warehouse on Route 6 that he had worried about and carefully
preplanned. The Fire was fought according to plan and much
of the building was saved because of the efforts of the many
departments that responded that night.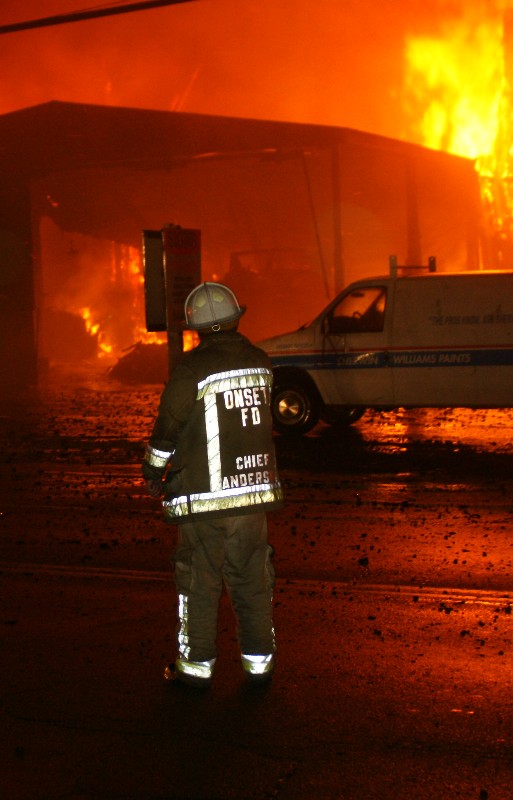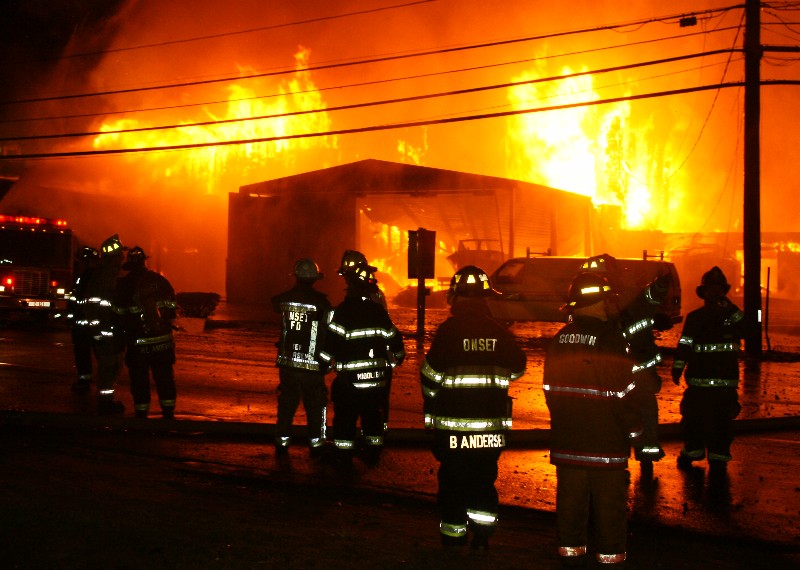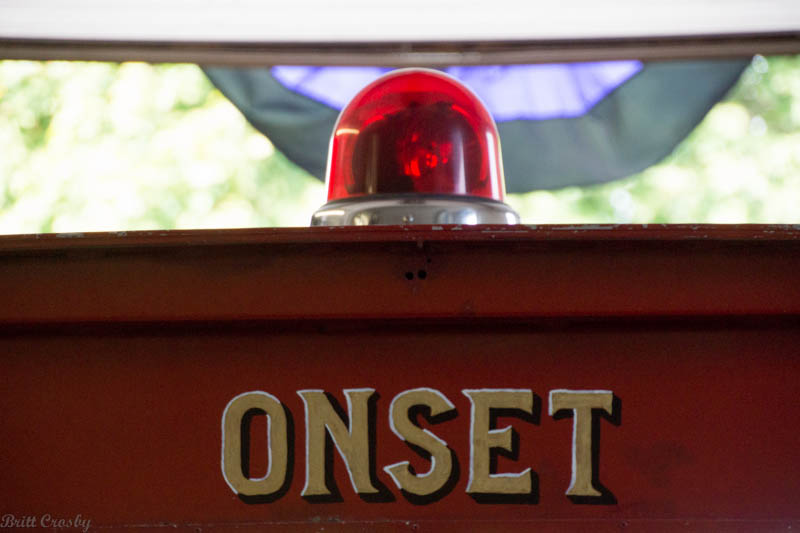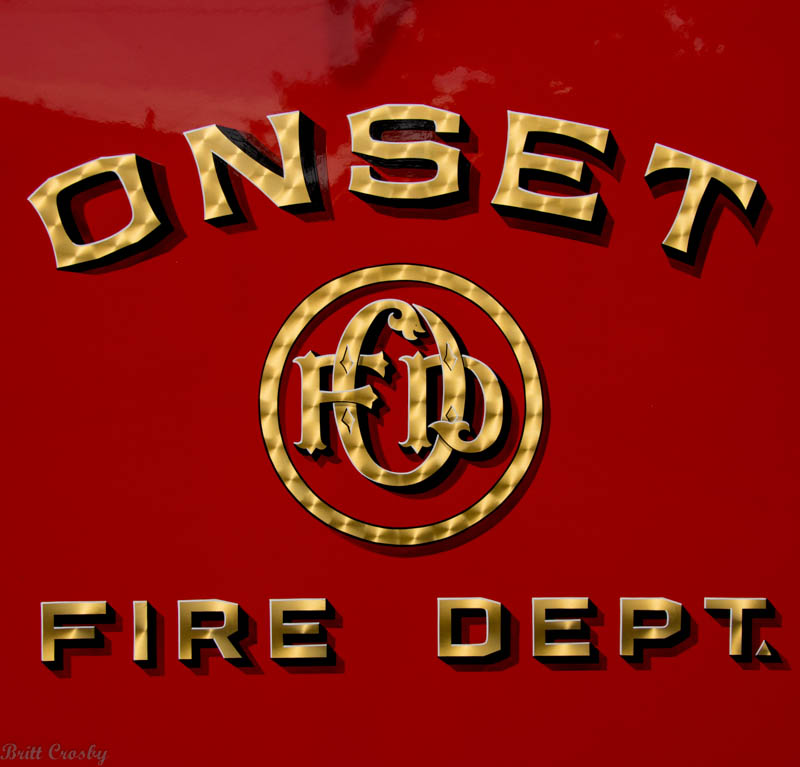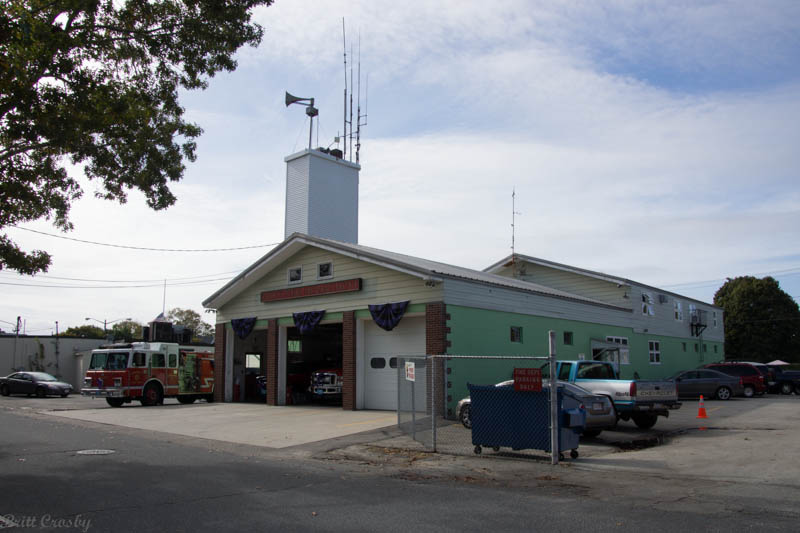 The Onset Fire Station is in the middle of the community and is a gathering place for
the families and friends of the fire department and has maintained traditions for generations.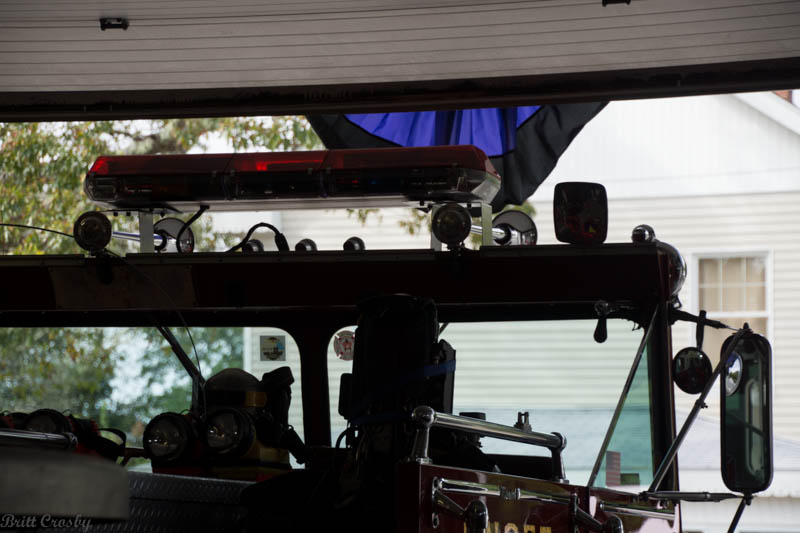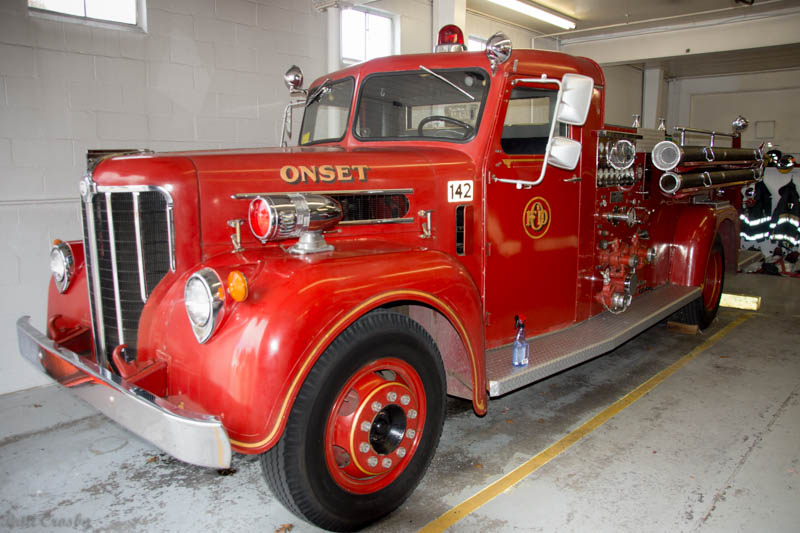 For many years the Onset Fire Department operated Maxim fire engines. Built just up the road in Middleborough
this 1954 Maxim served as Engine 2. It is now privately owned in town and was generously provided to carry
Chief Andersen for one last ride around the District before going to his final resting place.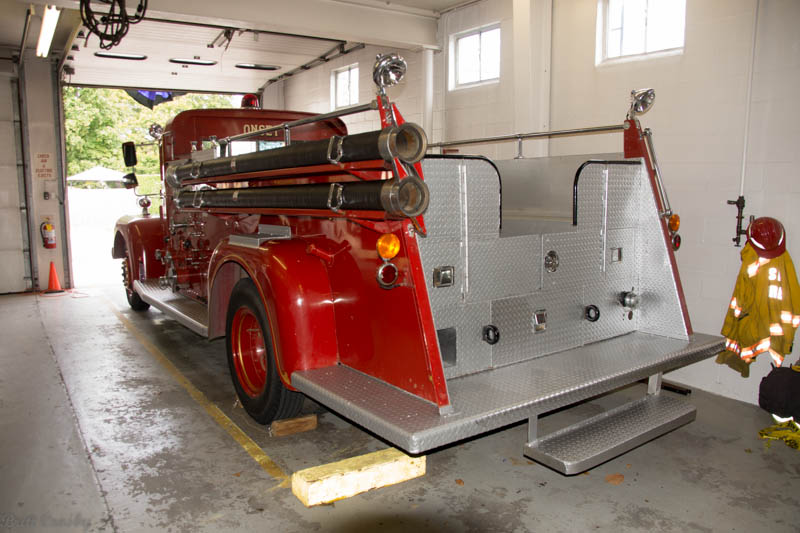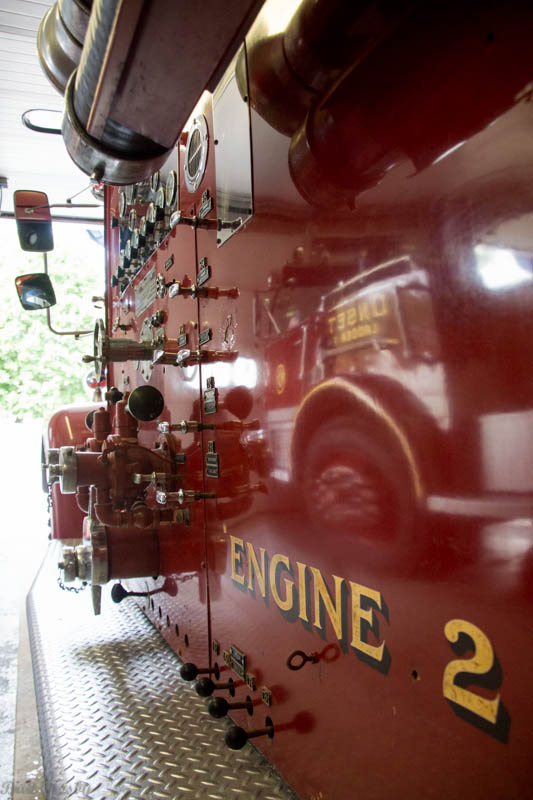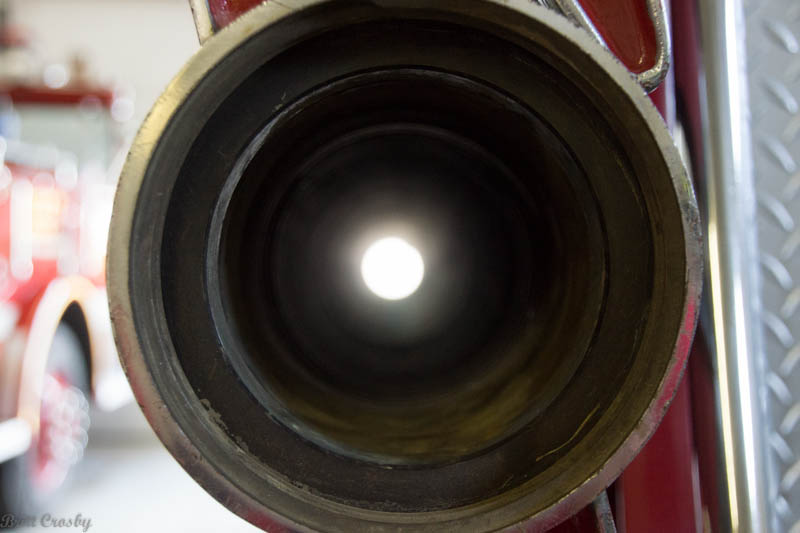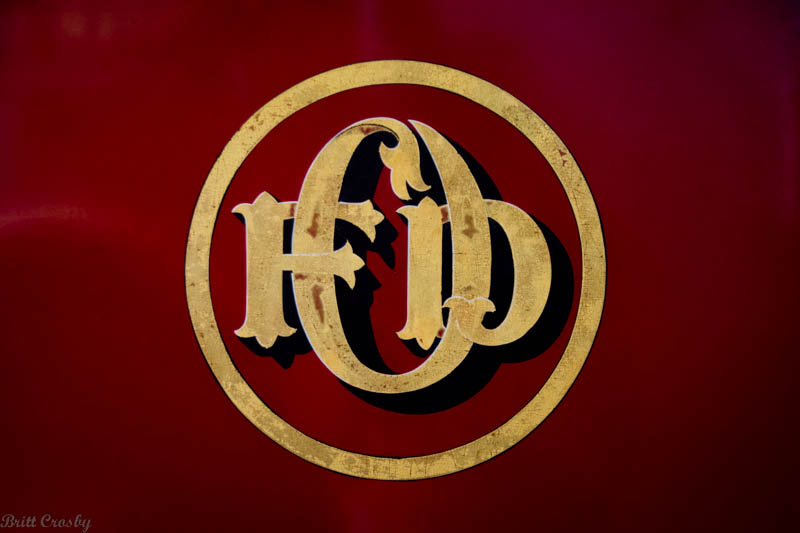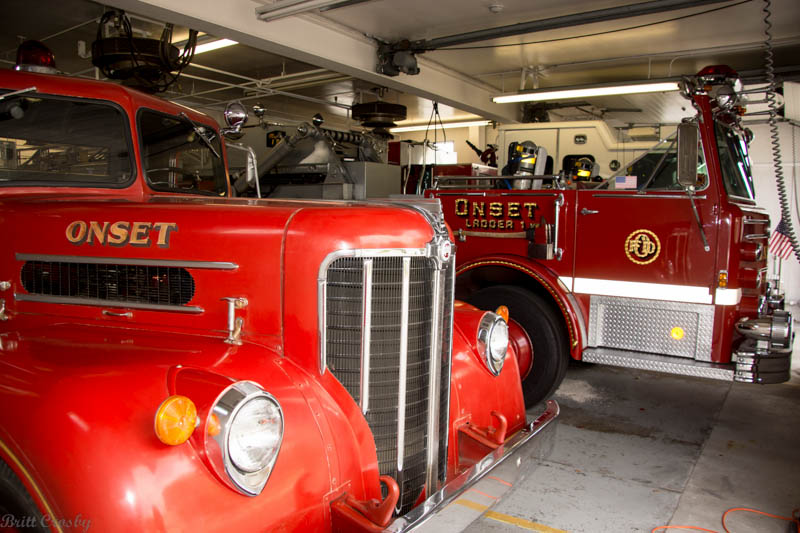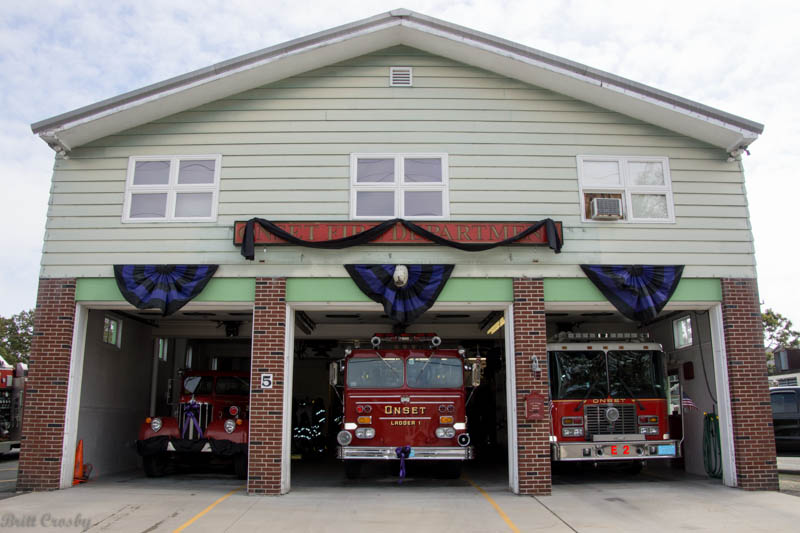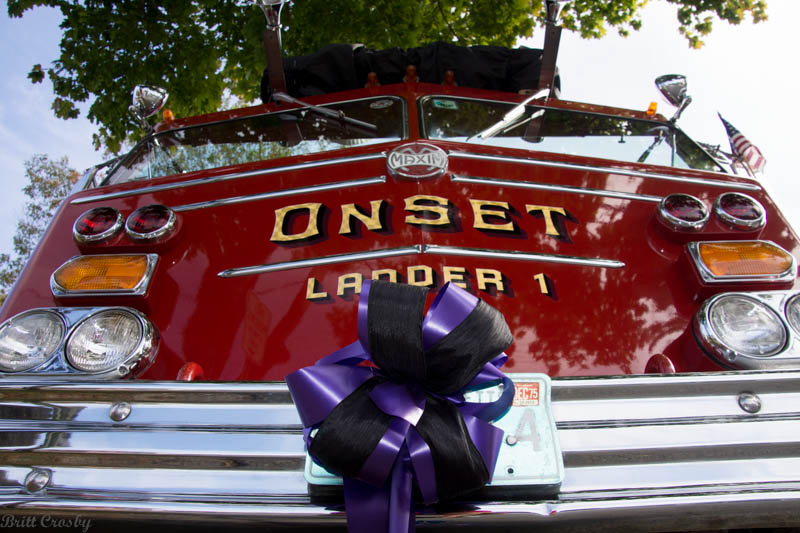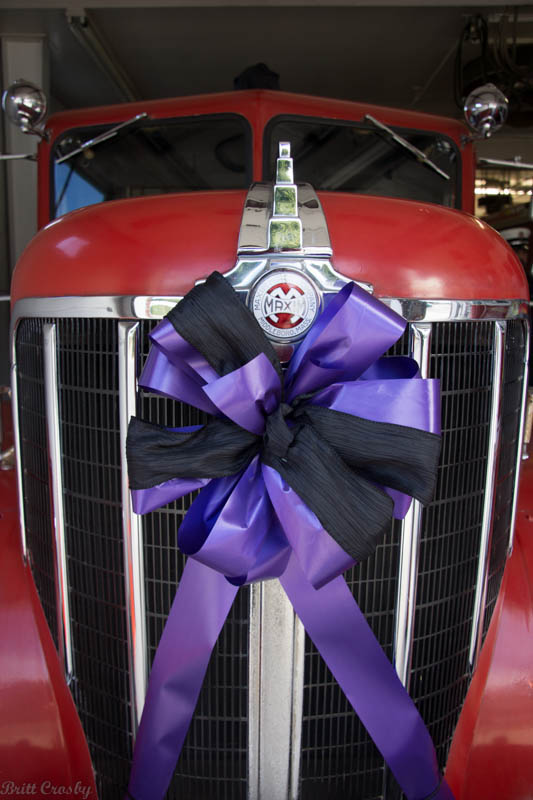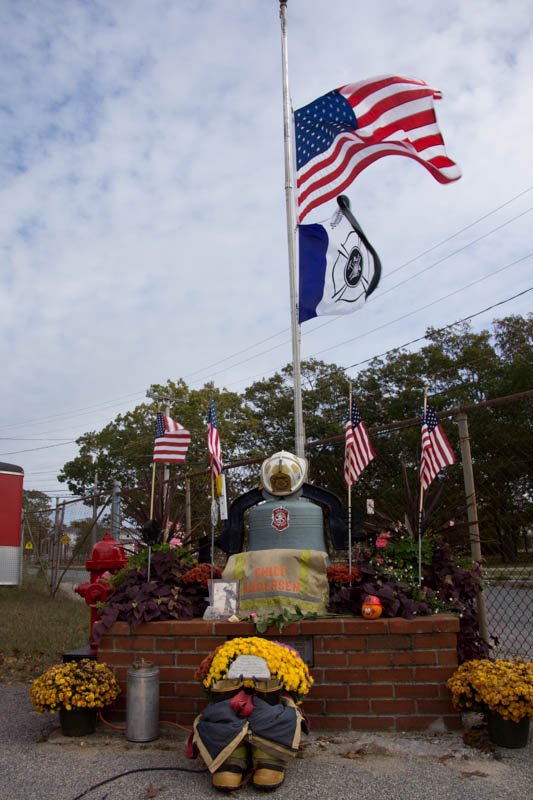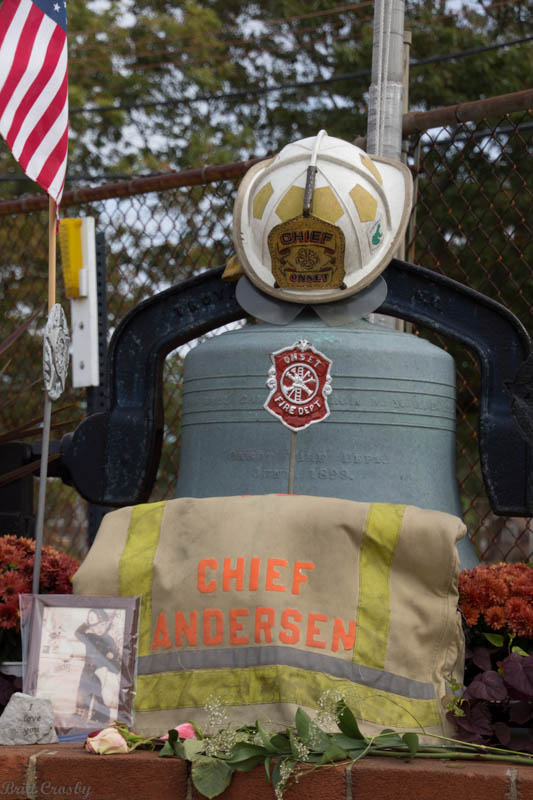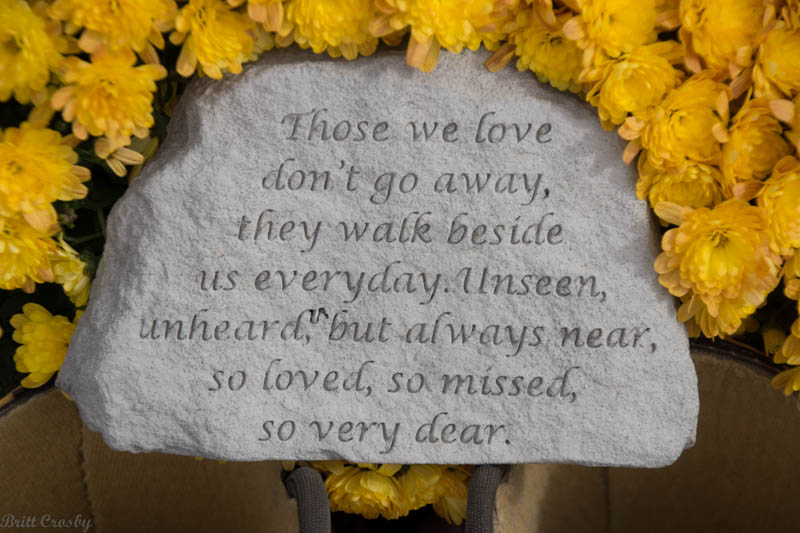 A tribute to Chief Andersen
CapeCodFD.com
2013