CapeCodFD.com
HYANNIS FIREFIGHTER DANNY CLOUGH RETIRES
MARCH 18, 2011
(Updated Oct 19, 2011)
Congratulations to Hyannis Firefighter Danny Clough who retired at 0800 hours
on March 19, 2011 after 36 years of service to the Hyannis Fire Department.
He is one of the sons of past Hyannis Fire Chief Glen Clough.
His brother Glen served as a Captain in COMM FD.
His son Ryan serves currently as a Firefighter / Paramedic at HYAFD.
Not only did Danny get a great firehouse meal on his last shift,
he was driving the engine and was first in on a second alarm rooming
house fire on Pearl Street at about 2325 hours that night!
CONGRATULATIONS AND MANY ENJOYABLE YEARS
IN YOUR RETIREMENT!
OCTOBER 19, 2011
THE HYANNIS FIRE DEPARTMENT REGRETS TO ANNOUNCE
THE SUDDEN AND UNEXPECTED PASSING OF
FF DAN CLOUGH (RET) ON OCTOBER 19, 2011.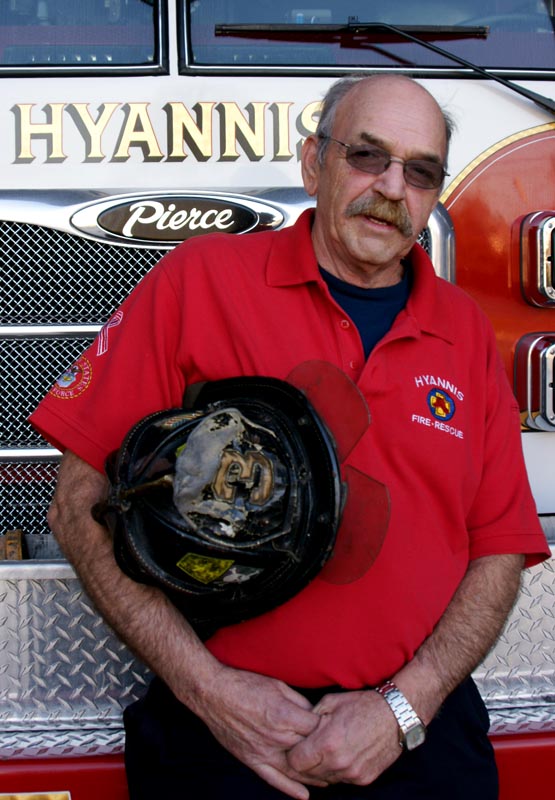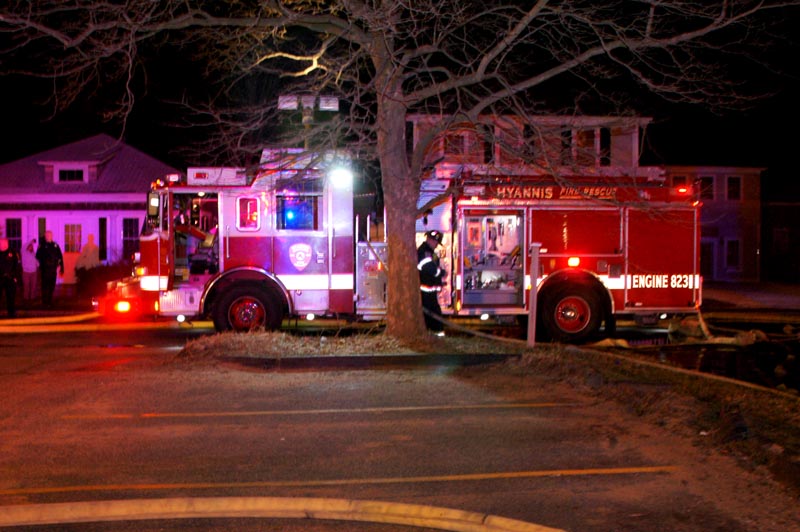 Danny running the pump on E823 at the 2 alarm Pearl Street rooming house fire on his last night.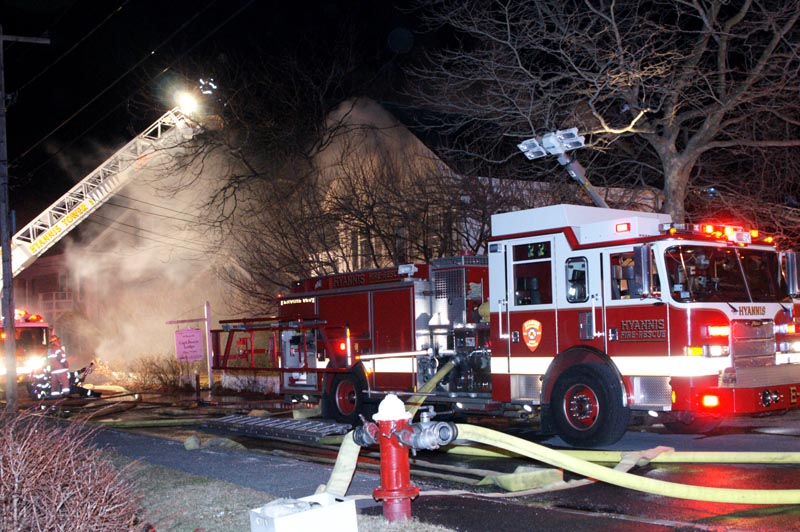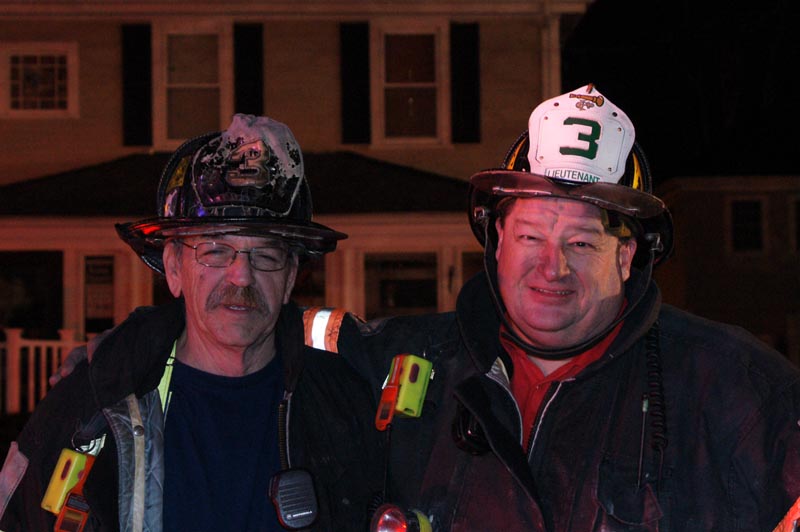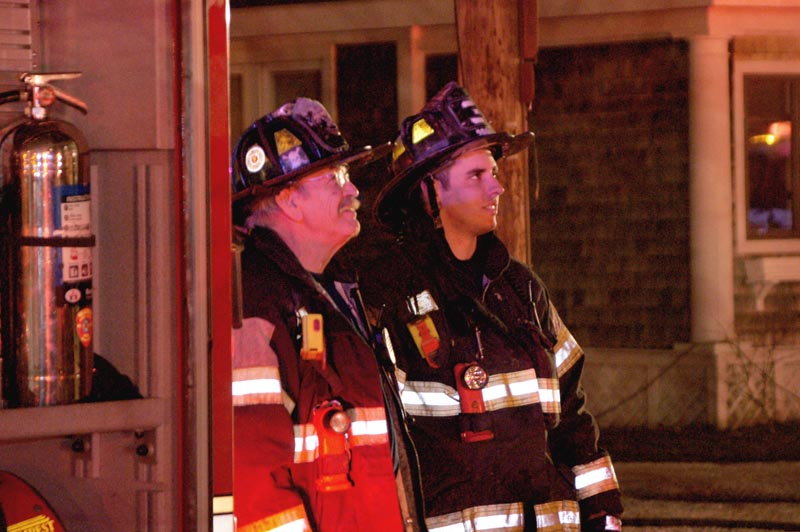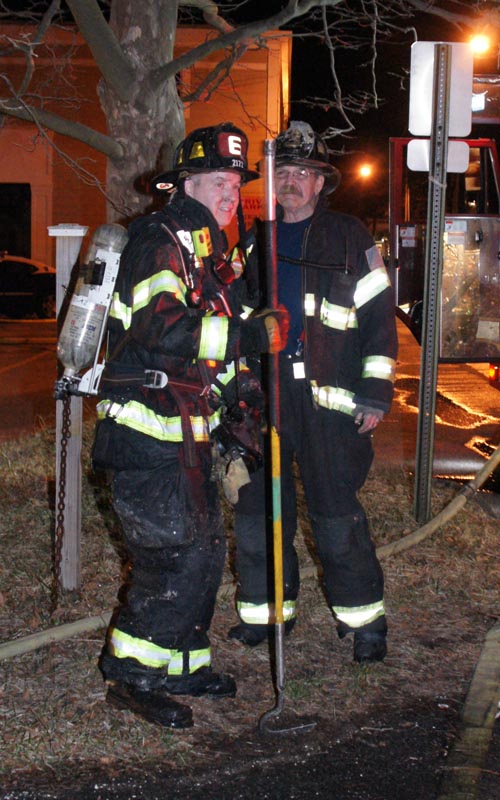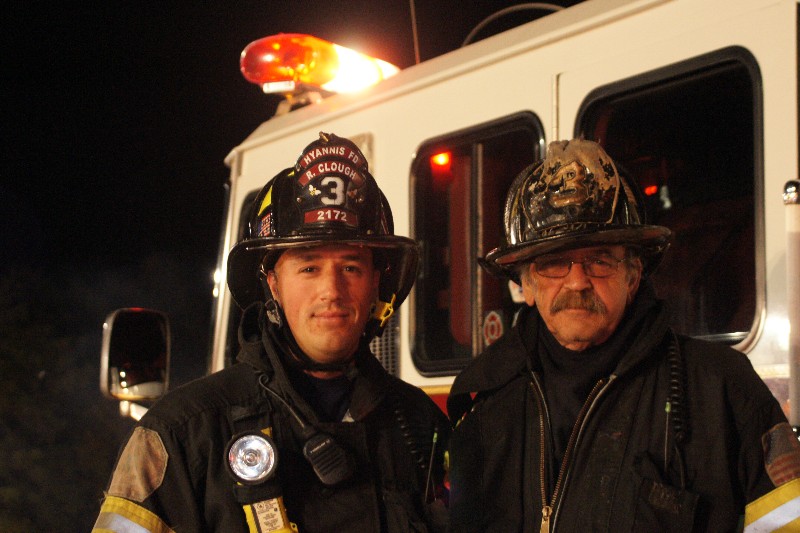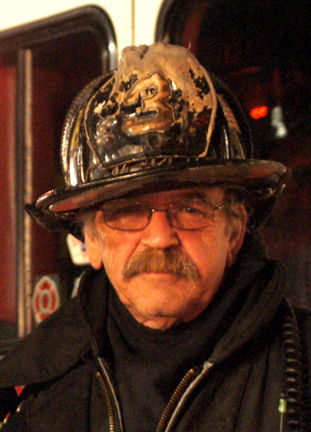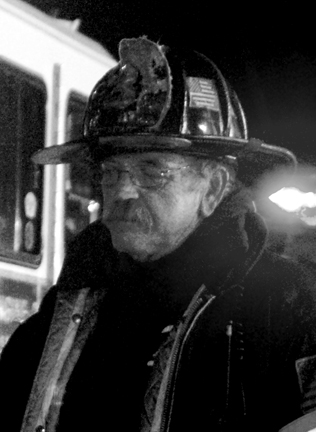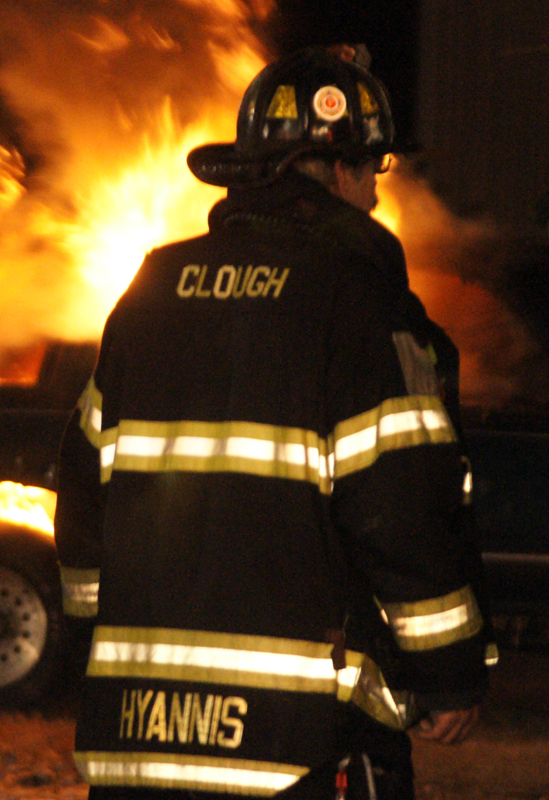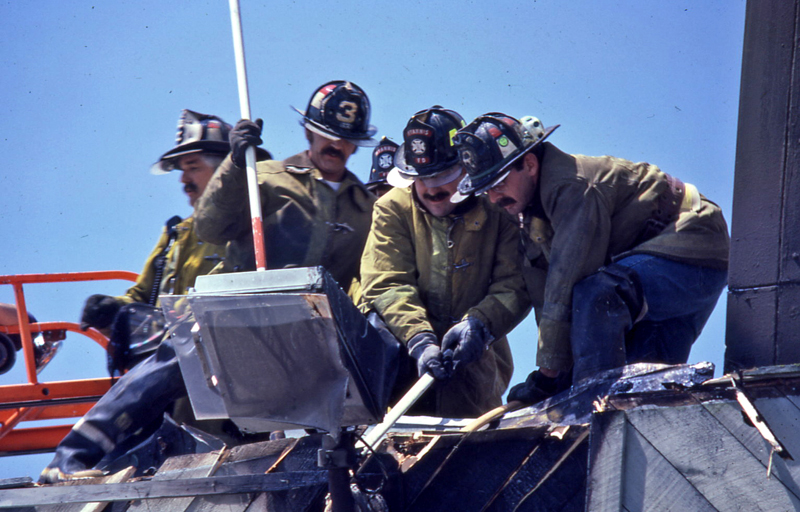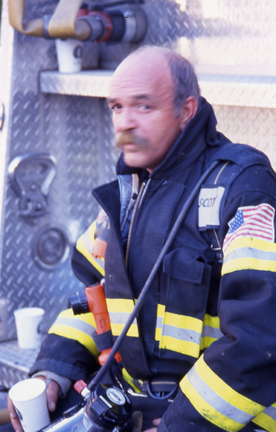 CapeCodFD.com
2011