ORLEANS SPECIAL HAZARDS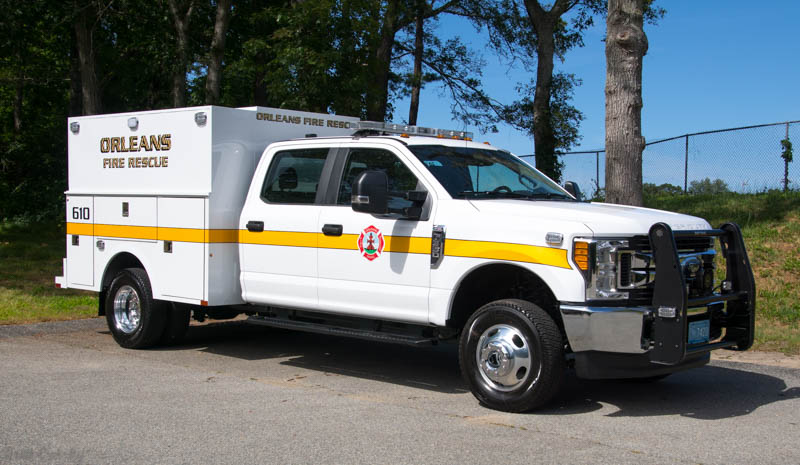 ORLEANS SPECIAL HAZARDS 610
2017 Ford F350 4x4 4 door / Warner
Special Hazards - Water/Dive Rescue, Tech Rescue, Utility vehicle

July 2017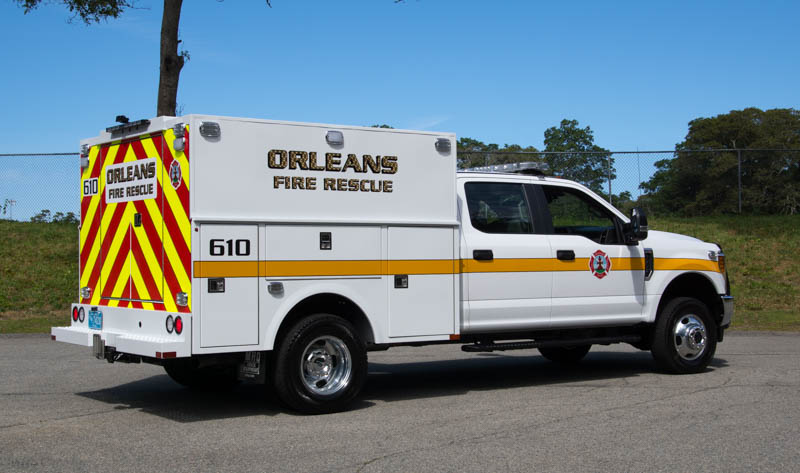 ORLEANS KAWASAKI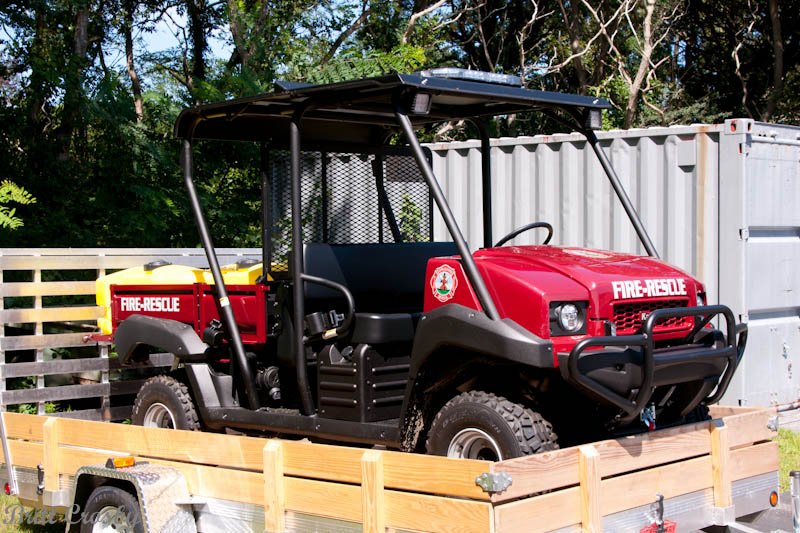 ORLEANS KAWASAKI
Orleans New ATV Unit

Orleans Ladder Truck


Ladder Tower 176
2008 Sutphen 1500/300 70' Aerial Tower
Delivered summer 2008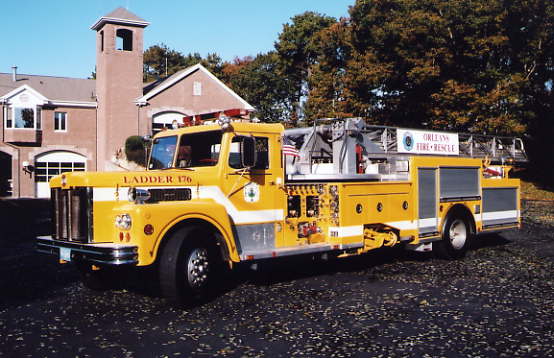 Ladder 176
Orleans is planning to replace their 1974 Maxim S 85' Aerial Ladder
in FY-08. Initial plans are looking at a fully enclosed 4 door cab,
with a midship 75' tower, 1500 gpm pump, and 300 gallon tank.
Looking at 2007-2008 delivery if approved.
Jan 2007


Orleans Ambulance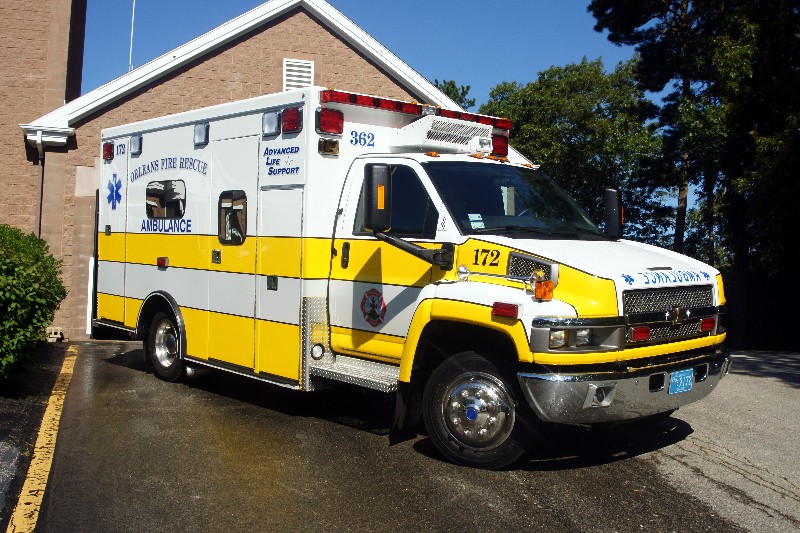 Ambulance 172
2008 Chevy 4500 / Road Rescue Type I Ambulance
April 2008
Orleans new ambulance 172 replaced the 2003 Ambulance

Orleans Ambulance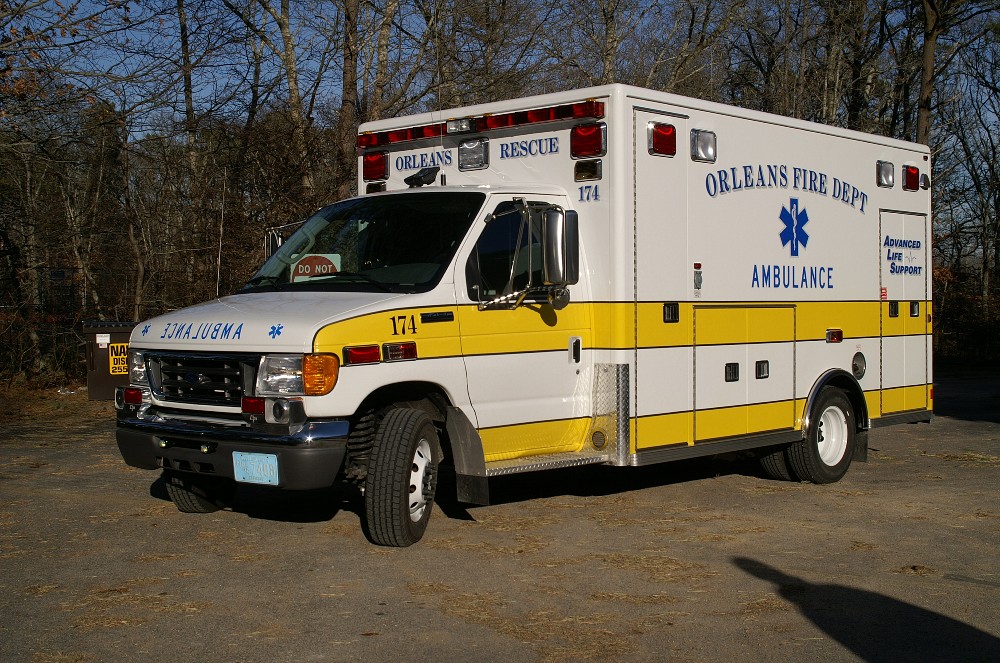 Ambulance 174
2005 Ford E450 / Lifeline Superliner Type III Ambulance
Replaces the 2000 Ford / Road Rescue destroyed in the March 2005 MVC.


Orleans Cars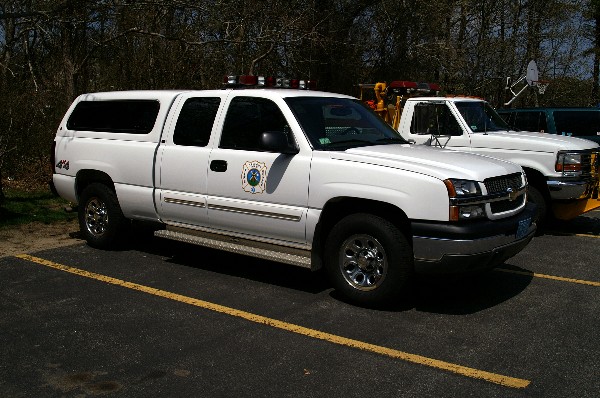 Car 166
2005 Chevy Silverado Pickup with cap
Fire Prevention

Car 171
2005 Ford Explorer 4x4 SUV
Fire Chief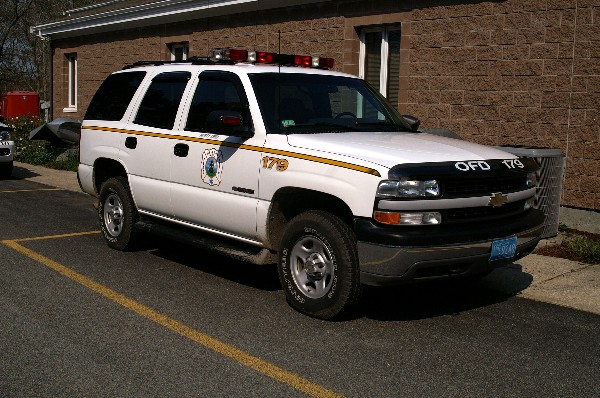 Car 179
2002 Chevy Tahoe 4x4 SUV
Deputy Chief
Formerly Car 171
Orleans Forestry Truck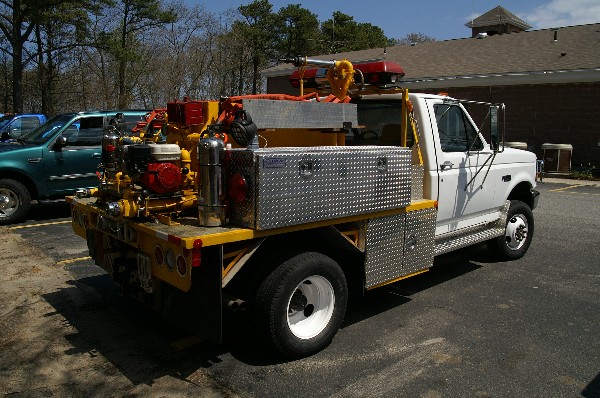 Orleans Forestry 169
Orleans recently completed this forestry truck.
Built on a 1994 Ford F350 4x4 former town truck, the new forestry unit
utilizes the Orleans in-house made 25 gpm / 225 gallon pump and tank.
The unit carried a variety of tools and even has a small deckgun from an old engine.
Harwich Ambulance on Loan

Acting Rescue 174
The Harwich Fire Department has loaned Rescue 73 to Orleans while they are down
two ambulances. March 2005

Orleans Ambulance Crash


Orleans Rescue 174 - 2000 Ford / Road Rescue
Orleans Ambulance in Accident
An Orleans Fire Department ambulance en-route to Cape Cod Hospital
was involved in a serious head on crash with a dump truck on Friday
March 11, 2005 at approximately 17:50 hrs. The accident, on Willow Street,
West Yarmouth, near the Yarmouth Campgrounds, required an all hands
response by the Yarmouth Fire-Rescue Department. Five ambulances,
several fire engines with Jaws of Life tools, and the Hyannis Fire Dept.
Heavy Rescue were committed for over an hour extricating the driver
of the ambulance, who was transported along with the attendants and
patient to CCH. Medflight was called, although snowy weather conditions
may have delayed the helicopter. A Level I MCI was declared and
Willow Street (Exit 7) from Route 6 to Route 28 was closed for
approximately 2 hours during the rescue.
Prayers are with all involved.
SIDE NOTE: Orleans' new Rescue 173, placed in service in Jan, is currently
out of service with damage it received when it struck a deer on the exit ramp.

Orleans New Rescue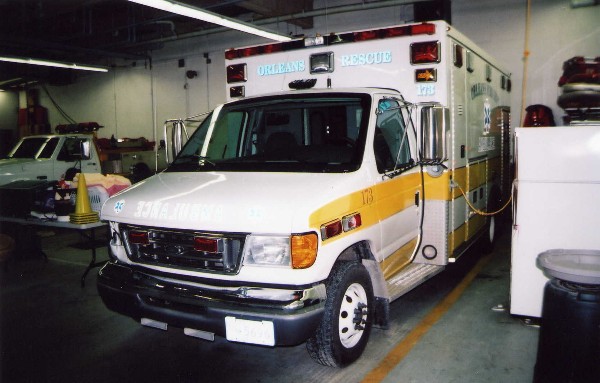 Rescue 173 (363)
The new Orleans Rescue 173 went in service in January 2005.
The 2004 Ford E450 / Road Rescue Type III Ambulance
replaced the 1996 International / Road Rescue Type I rescue.
The new Rescue 173 was damaged in Feb 2005 when it struck a deer.
The right headlight and quarter panel was damaged.

Dec 2005 photo of Ambulance 173

Orleans New Rescue

Rescue 172
December 2003
Orleans put a new 2003 Ford E450 / Road Rescue Type III Ambulance in Service.
The Former R-172, 1993 International / Road Rescue has been reassigned
as "Special Hazards 168."

Special Hazards 168
Orleans Fire Department's New Pickup
Squad 170
Put in Service October 2001
2001 Ford F250XL 4x4 / Omaha Utility Pickup Truck
Carries assorted light rescue equipment
Orleans Fire Department's New Forestry
Forestry 169
Under construction 2001
1978 Dodge former Mil 4x4 pickup
50 gpm / 225 gallon
Being built in house - nearing completion Nov 2001
Orleans Fire Department's New Pumper
Engine 175
Put in Service March 21, 2001
2001 KME Renegade 1250 gpm / 750 gal / 30 AFFF Rescue Pumper
Has high side compartments both sides, deckgun, 4" LDH,
AFFF Foam System, Holmatro Jaws.
Housed at Orleans Headquarters
Replacing a 1982 Ford/Pierce 1000/500 Pumper.