CapeCodFD.com

SANDWICH HOUSE FIRE
CAT RESCUE
June 9, 2005
48 Main Street, Sandwich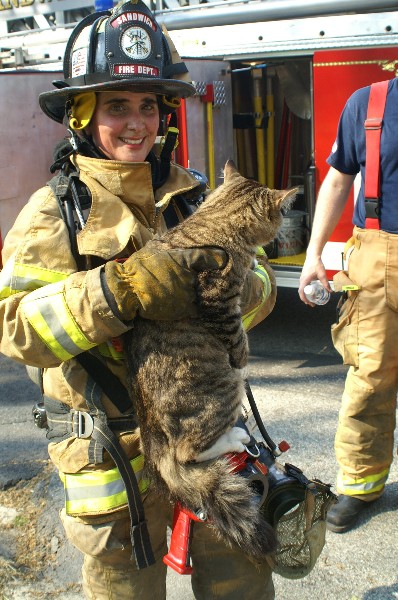 Sandwich Firefighter Tammy Pimentel holds a cat rescued from
the house fire at 48 Main Street, Sandwich on Thursday June 9, 2005.

Firefighter Tammy Pimentel and Robert George administer oxygen to the cat.

Captain Thomas Corriveau was incident commander
at 48 Main Street fire.

Sandwich firefighters Dan Keane and Sean Miller were on the attack line from Tower 450
and quickly knocked the fire down.
Copyright CapeCodFD.com 2005