CapeCodFD.com
BARNSTABLE COUNTY CONTROL
MOVES TO NEW OTIS FIRE HEADQUARTERS
07-11-07
[ Home ] [ Features ] [ Page 1 ] [ Page 2 ]
Barnstable County Communications Center
The Barnstable County Sheriff's Department Communications Center moved into its new home today.
After decades of the "Radio Shack" being next to the House of Correction in Barnstable village, on 07-11-07
dispatchers closed the door, leaving the old radio room behind, and moved into the brand new, multi-million dollar
Otis Fire Headquarters. A new radio communications center was included in the building during construction of the
modern facility. The new Comm Center is home to Barnstable CMED, Barnstable County Control, the Sheriff's
Department radio room, fire alarms for Bourne, Mashpee, Barnstable, West Barnstable, Brewster and Orleans,
future dispatch for Otis Fire, and the 911 PSAP for the towns of Falmouth, Mashpee, Brewster, Harwich,
Chatham, Orleans, and Otis, as well as secondary 911 answering points for the fire departments served by the
agency. The transition took place throughout the day as phone lines and radios were switched over to the new
facility. The radio room over looks the runways at the base. The station, once Otis FD moves in, will also
combine the 2 stations on the base into one centralized station.
The $13 million dollar station has been under construction for approximately 2 years.
It replaces a 1960 crash station and 1940s woodenstation 2.

The approach to the new Otis Fire Headquarters. The drive through apparatus bays to the left, quarters (including the radio room)
in the center portion of the building, and additional bays for training apparatus to the right.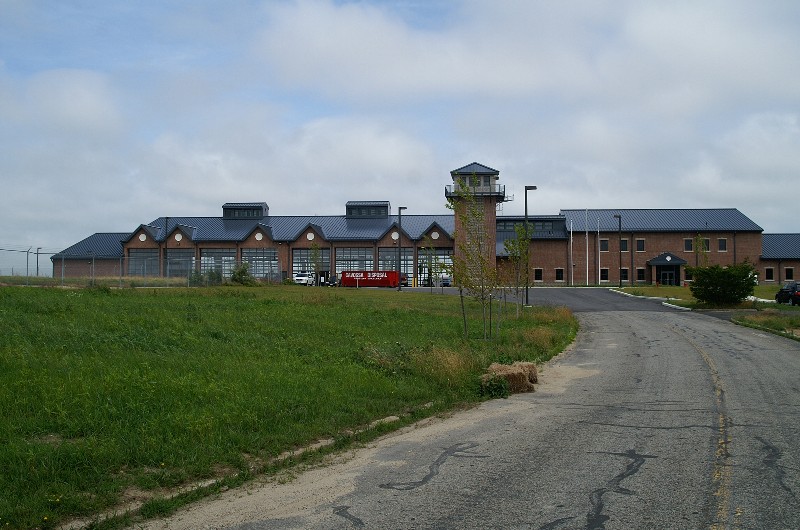 Hose and observation tower at the fire station.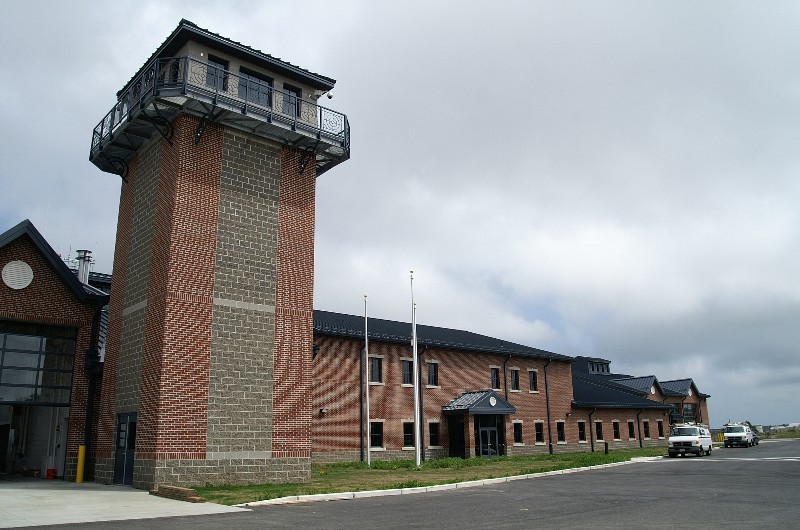 The main entrance to the facility.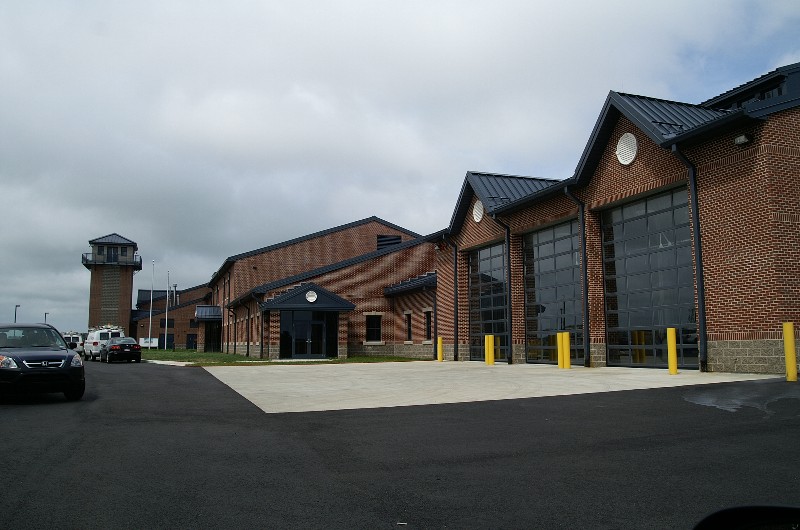 The Army training end of the facility will house military apparatus and quarters.

The north end of the building with the main station bays.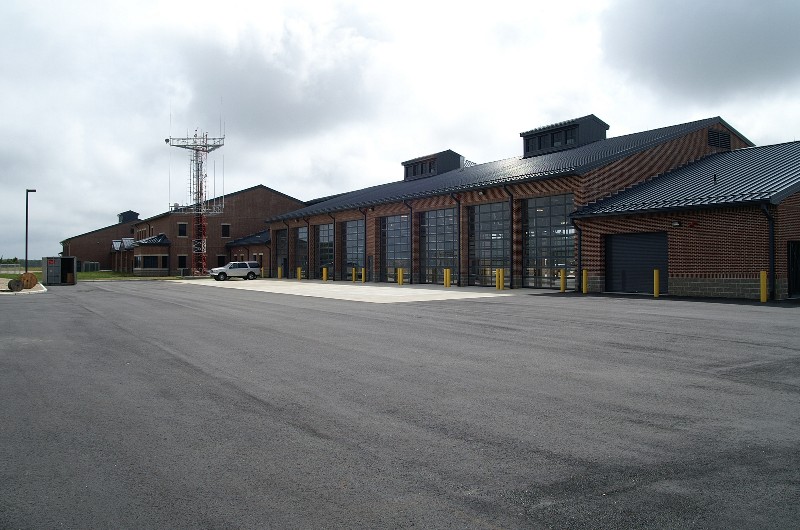 The runway side of the facility. The radio antenna is just outside the communications center.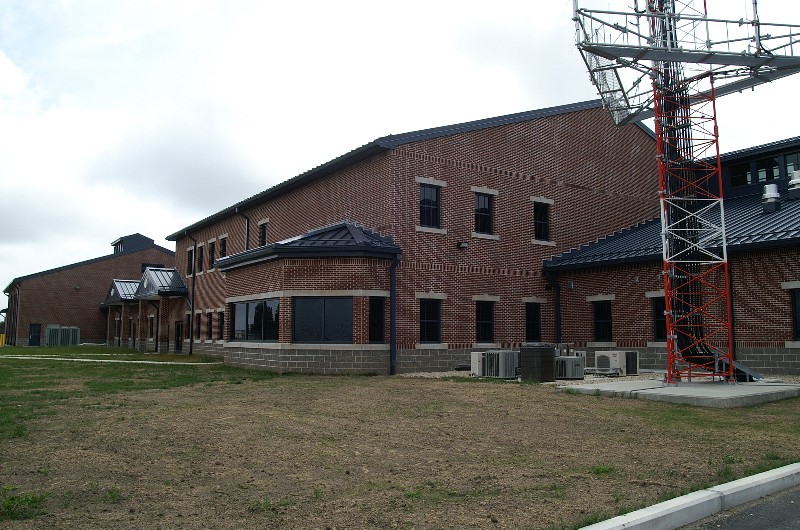 The "New Radio Shack"

View from the radio room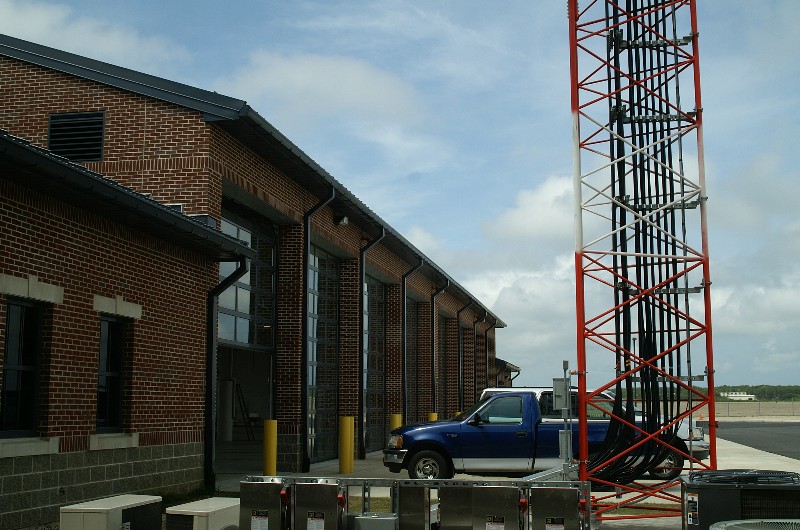 From the radio room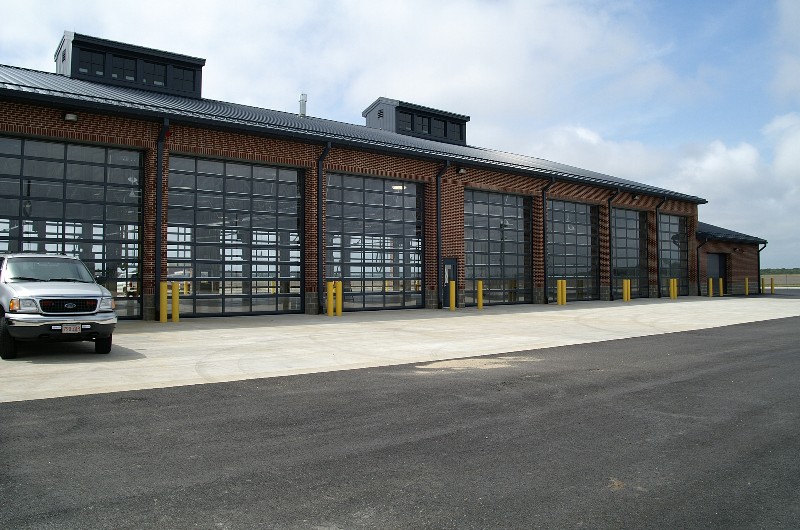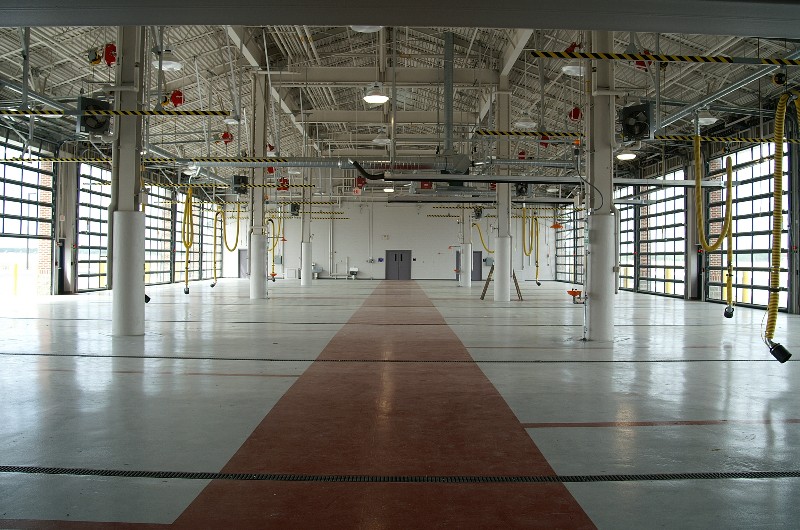 The apparatus floor still awaits the move by Otis Fire Department.