HYANNIS
4 ALARM STRUCTURE FIRE
THE IRON HOUSE
95 CORPORATION ROAD
Approx 0115, Tuesday 26 January 2010
[ Home ] [ Features ]
< Prev P1 P2 P3 P4 Next >

Hyannis Engine 823 first due at a very smoky fire at the Iron House, 95 Corporation Road (near the C. C. Mall)
shortly after 0115 hours. A 2nd alarm was struck at approx 0127, followed by the 3rd at 0157, and a 4th Alarm
at 0217 bringing over 20 apparatus and over 100 personnel to work. Departments from Bourne to Orleans
mobilized apparatus either to the scene or providing station coverage during the fire.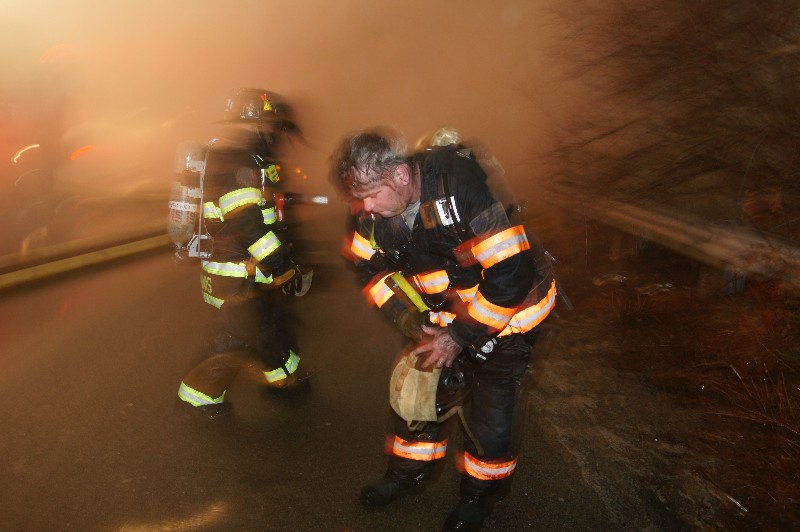 Photos B Crosby
CapeCodFD.com 2010