CapeCodFD.com
Special Feature
[Prev] [Home] [Features] [Next]

April 3, 2006

Sandwich Fire Tower
"On The Air"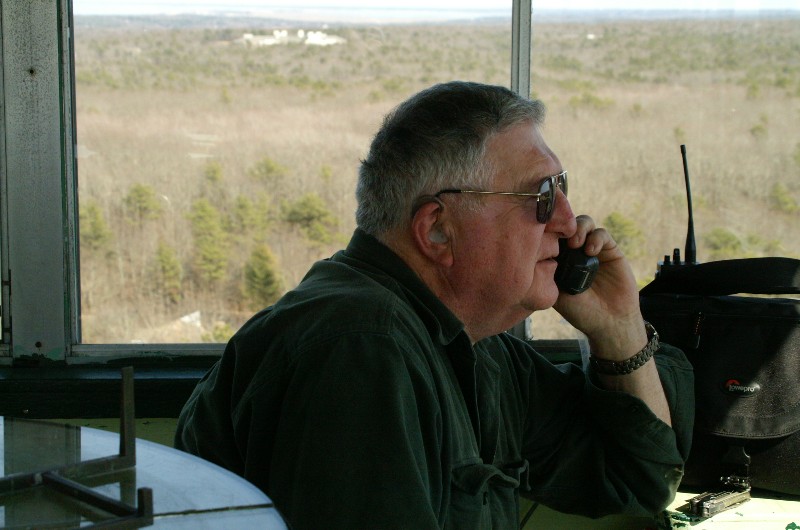 Sandwich Fire Tower operator Scott Elliot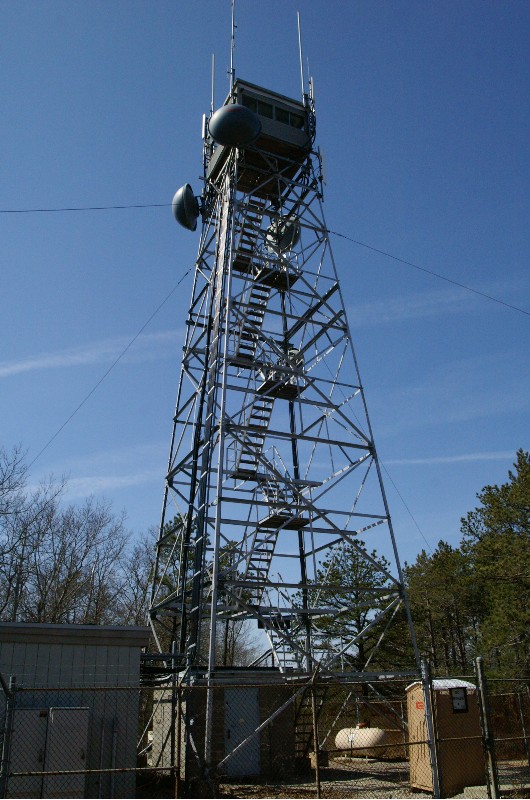 Sandwich Fire Tower off Route 130 in Sandwich.

Looking north towards Canal power plant

West towards Pave Paws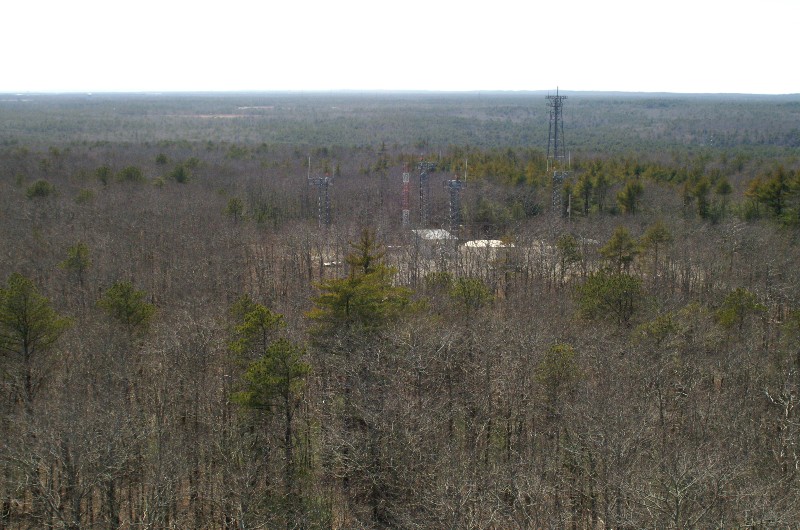 South towards Otis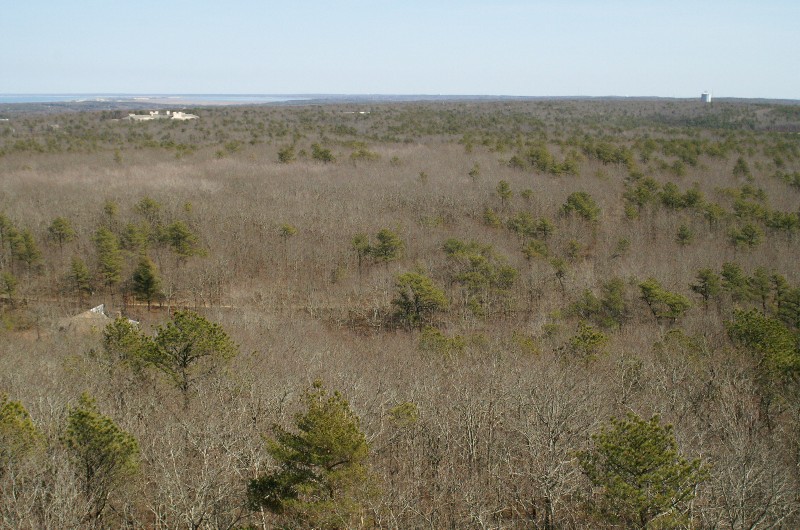 East towards East Sandwich and Sandy Neck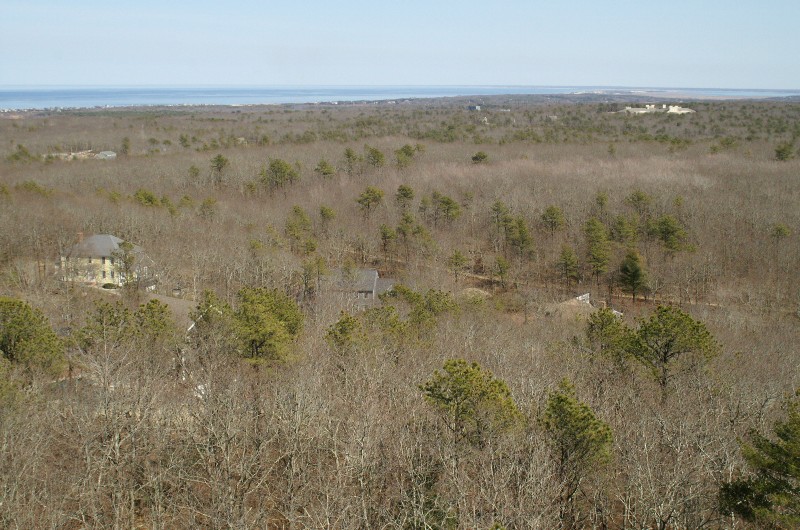 Northeast - Cape Cod Bay. Note all those houses in the woods.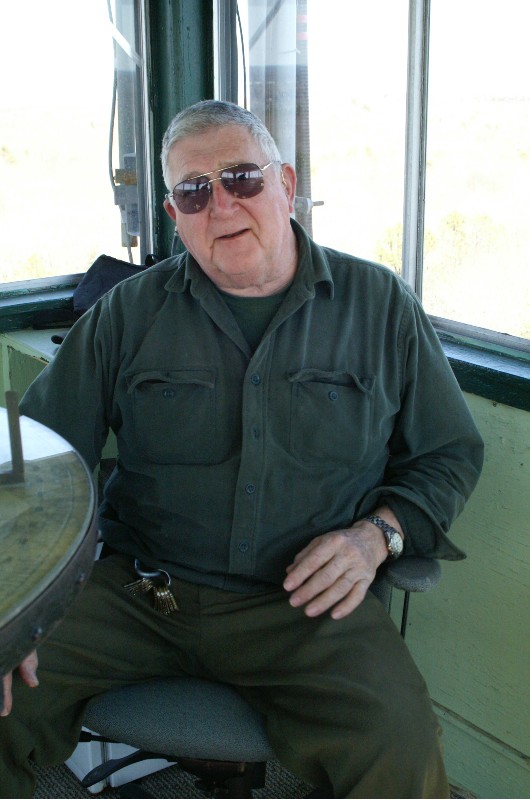 Looking at a map of Otis

This is how a 'line' is determined.

The line is plotted on a map out from the tower.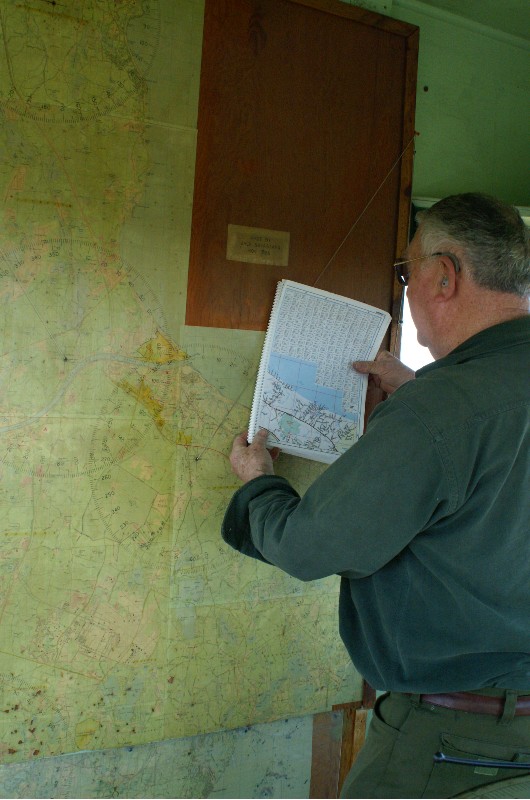 Crossing two or more towers gives a close location of a fire.
Matching the old maps with the new maps and road names requires
knowledge of the area.
Photos Britt Crosby
Copyright CapeCodFD.com
April 2006