CapeCodFD.com
COMM NEW FIRE ENGINES
E303 & E304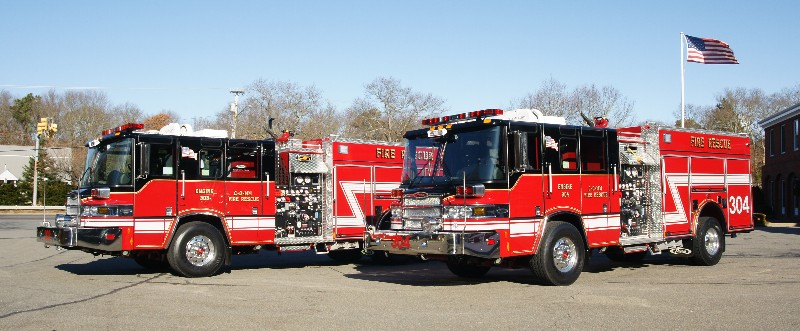 2010 Pierce Quantum 1500 gpm / 750 gallon Pumpers arrived December 8, 2010.
They will replace the 1987 Pierce E303 and the 1994 Pierce E304.
They will be assigned to Stations 2 and 3 when in service.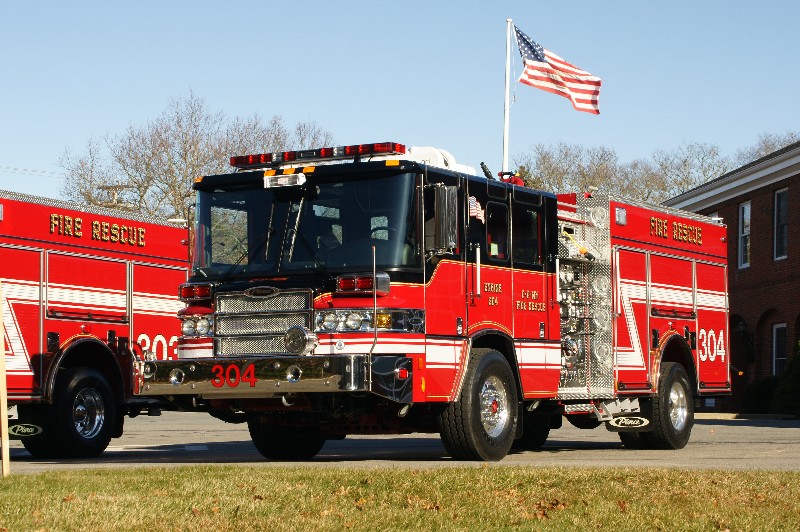 1994 Pierce Saber 1500 / 700 pumper E304 was first at COMM and perhaps in Massachusetts to have the
black over red paint scheme. Today departments all over New England have adopted the traditional
"Chicago" colors.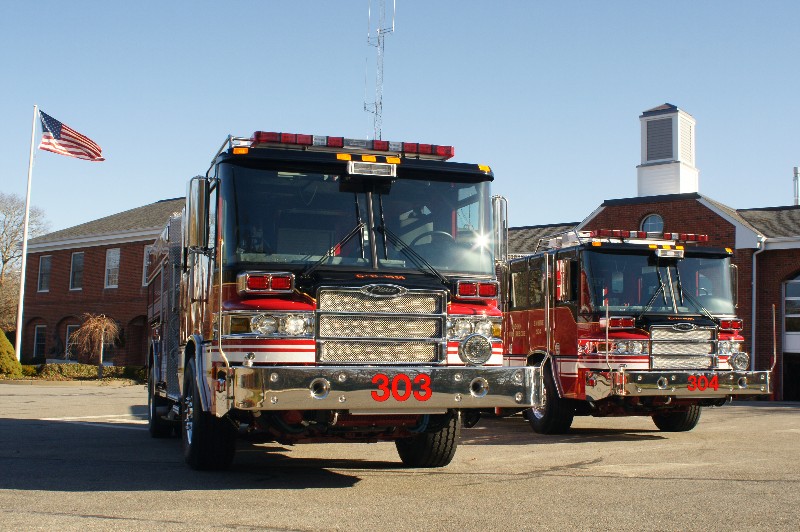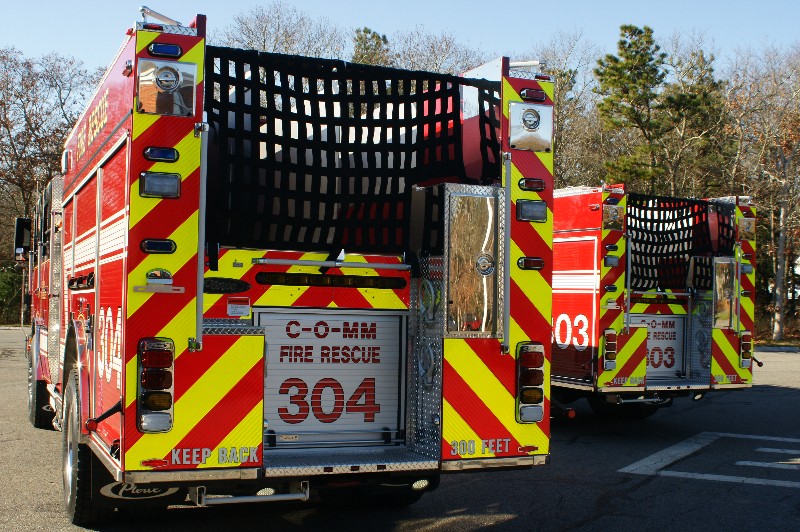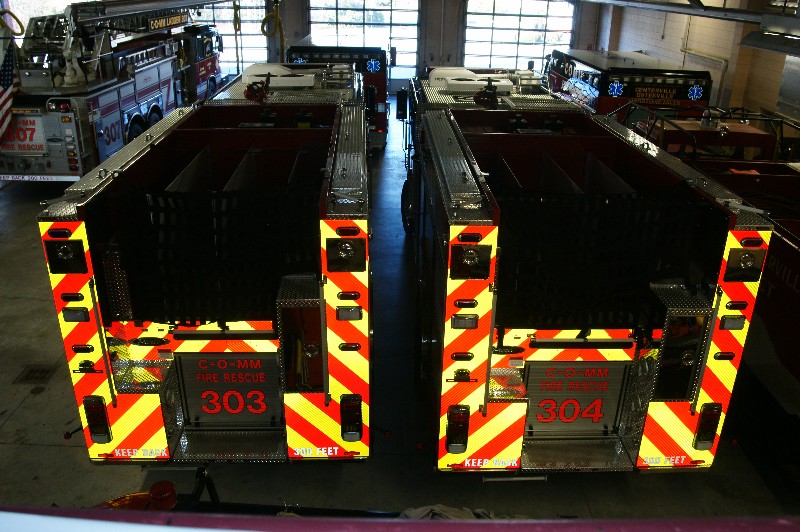 CapeCodFD.com
Dec 2010