COMM FIRE DEPARTMENT
Firefighter Charles "Chucky" Schneckloth retired on Nov 4, 2019 after 43 years of service. Best wishes and Congratulations on your retirement.
Nov 15, 2019
COMM FIRE DEPARTMENT
A long time member of the COMM Fire District Prudential Committee passed away unexpectedly on October 12, 2019. James "Jim" Crocker, age 63, was a lifetime resident of Osterville. His dad had been a member of the call department many years ago. Crocker was also very involved in the Town Council of the Town of Barnstable for many years. Rest in Peace.
Oct 30, 2019
COMM FIRE DEPARTMENT
Captain Thomas Burchell is retiring after many years of service with COMM FD and the Hyannis FD. COMM has promoted Christopher Adams from Lt to Captain, and FF Gordon Williams to Lieutenant. Congratulations and best wishes to all. Sept 29, 2019
COMM FIRE DEPARTMENT
Long time Lieutenant-Paramedic James Gardner recently retired from COMM FD after 30+ years of service.
April 2018
COMM FIRE DEPARTMENT
The first "civilian" Fire Commissioner (The Commish) of the COMM FD, Jeffery A. Chase, age 66, passed away on Feb 7, 2018. He served as a Barnstable Police officer for 27 years and as a Fire Commissioner for 15 years. He was a good friend and will be missed. Rest in Peace Commish!
Feb 13, 2018

Retired Call Firefighter Alan Hadfield, age 77, passed away on Feb 1, 2018. He was one of the early Marstons Mills guys and served for many years.
Feb 13, 2018
COMM FIRE DEPT
An old friend and member of the Centerville roster passed away on Oct 4, 2017. Frank Gilchrist, age 96, served as a call member for more than 20 years. Rest in Peace Frank.

COMM Has also made (2) acting promotions: Lt Patrick Hill and Lt Matt Malone. Congrats to both. Oct 2017
COMM FIRE DEPT
You may have noticed that COMM has changed some of their dispatching procedures, specifically reducing the number of times an "alert" tone is used on their talk-group for the initial dispatch of calls. Medical calls are typically not dispatched with the wobble (turkey) tone as has been done for many, many years. Primary alerting of personnel is still conducted on 154.355 which in primarily an in house paging and alerting channel. Ambulances then sign on on the department's talk group and are acknowledged by dispatch. A straight alert tone is still mostly used for fire related incidents. This has been in place since early in the winter of 2017.
Updated Oct 2017
COMM FIRE DEPARTMENT
Two former members of the COMM FD have passed away. Retired dispatcher Wayne Jordan apparently passed away in October 2016. Retired Call Firefighter Leonard Mendes, age 81, passed away on Nov 26, 2016.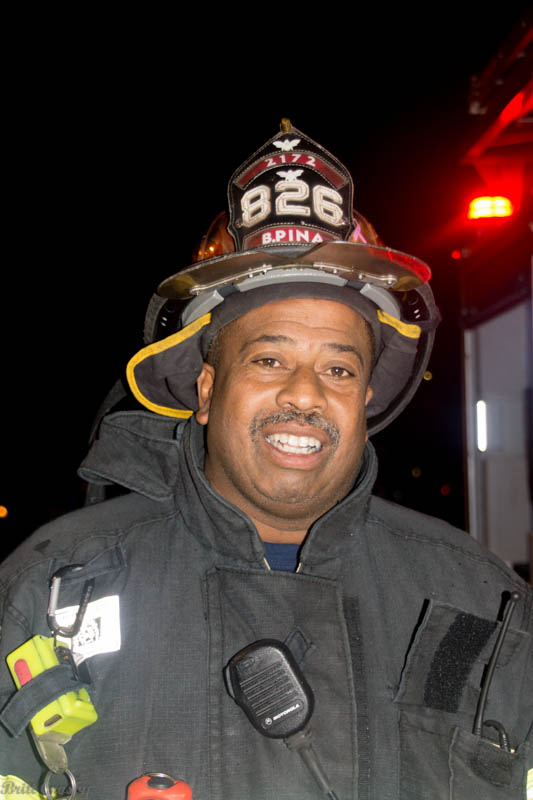 HYANNIS FIRE DEPARTMENT
Congratulations to Hyannis Firefighter Barry Pina for receiving the 2016 Norman Knight Award for Excellence in Community Service on Tuesday November 29, 2016 at the 27th Firefighter of the Year Awards ceremony in Worcester. FF Pina entered the fire service in 1975 as a call firefighter for COMM FD. He has served fulltime with the Hyannis FD for 32 years. His commitment to coordinating the MDA Fill the Boot program is credited with raising over $300,000 for Muscular Dystrophy research. Barry has been active in many other areas including being part of the Barnstable County Critical Incident Stress Team, teaching CPR for many years, and much more. FF Pina is scheduled to retire in January 2017. Congratulations Barry!
Dec 2, 2016
COMM FIRE
Congratulations to the COMM FD Ambulance crew who delivered a healthy baby girl in the back of their moving ambulance on Nov 14, 2016. EMT David Gelinas got credit for the official catch, while Paramedic Jason Travis, Lt/P Louis Sassone, and crew member Ryan Scott all participated in the special delivery.
Nov 20, 2016


COMM FIRE DEPARTMENT
The COMM FD and many others in the Cape Cod area are deeply saddened by the very tragic death of Jordan Galvin-Juntas, age 19, on October 23, 2016. Jordan graduated from Barnstable High School in 2015. He had done an internship in his senior year with the department and showed great promise as a future firefighter. He was attending Ana Maria College in the Fire Science program. Jordan, his 20 year old cousin Kraig Diggs of Osterville, 19 year old Jordan Fisher of Harwich, and 18 year old Cory Licata of West Babylon, NY were in a car returning from the Cape to school at 12:11 AM on I-495 in Middleborough, MA when another car, driven by a 31 year old Fall River woman, heading the wrong way in the northbound lane ofI-495 struck the 4 students' car headon causing it to explode in fire. All 5 people were killed in the crash. Jordan and the other young men were highly respected, good kids who had bright futures.
Oct 30, 2016

COMM FIRE DEPARTMENT
Retired COMM Senior Private Fred Lewis passed away on Sept 8, 2016. He had battled cancer for several years. Fred was an EMT and served with the juvenile fire setter program for years. He began his career with the Hyannis FD and then with COMM FD for years, with a medical retirement in 2009. Fred was well known around the Cape and will be greatly missed. RIP.
Sept 9, 2016


COMM FIRE DEPARTMENT
COMM FD Dispatcher Jeff Gifford has retired after 32 years of service. Jeff began his fire service career as a call firefighter in Cotuit during the late 1970s and joined COMM as a dispatcher in 1984. His voice on the radio and professionalism in his duties will be missed. Congratulations Jeff! Enjoy your retirement!
July 10, 2016

COMM FIRE DEPT
Congrats to Louis Sassone promoted to Lieutenant.
Also to acting Lt Gordon Williams.
Note: Lt Jason Davern will continue to serve as EMS Officer.
Oct 2015
COMM FIRE DEPT
Congratulations to Brian Morrison, promoted to Captain of Group 2. He has been a member of the department for many years and previously served as a Lieutenant. He replaces Capt Paul Rhude who became the new Nantucket Fire Chief this summer.
Jason Davern was promoted to Lieutenant replacing the position created when Capt Morrison was promoted. Davern served as the COMM EMS Officer.
Sept 2015
COMM FIRE DEPT
Firefighter Rick Gallo retired in July 2015.
COMM FIRE DEPT
Lieutenant John Tavares is retiring after some 35 years as a member of the COMM FD as of December 29, 2014. Lt Tavares served as a call member, fulltime dispatcher, fulltime firefighter, paramedic, and Lieutenant for many years. Best wishes John and Congrats!
COMM Firefighter Gary Johnson is also retiring after many years.
Dec 27, 2014
COMM FIRE DEPARTMENT
Thomas Burchell has been promoted to Captain of Group 4. "TJ" has been a member of the COMM FD for many years, serving as a Lieutenant and paramedic. He previously was a member of the Hyannis FD. He replaces retired Captain Brady Rogers.
Enrique Arrascue has been promoted to Lieutenant, replacing Lt Burchell. Arrascue is also a paramedic and a former Yarmouth FD member.
Sept 24, 2014

COMM FIRE DEPARTMENT
Retired COMM FD Senior Private Horace Manley "Gus" Crosby III passed away on September 19, 2014. He was 73. Gus was the first permanent fireman in Osterville in 1966. He was a founding member of IAFF Local 2346 and a beloved member of the department for 33 years.
COMM FIRE DEPT
Captain D "Brady" Rogers has announced his pending retirement. He joined COMM FD in the late 1970s, was one of the original COMM fulltime dispatchers, a paramedic, Lieutenant, and Captain for a number of years. He also served the Cotuit FD briefly as their first fulltime firefighter in the 1980s.
August 2014
COMM FIRE DEPT
COMM FD also recently enacted a major shift / group change in July 2014 as follows:
Group 1: Capt Richard Sargent
Lt John Tavares, Lt Tom Burchell, Lt Eric Sabatinelli
Group 2: Capt Paul Rhude
Lt James Gardner, Lt Chris Adams, Lt Brian Morrison
Group 3: Capt Sean Greene
Lt Roger Aalto, Lt Tom Goodearl, Lt Dan Osgood
Group 4: Capt Brady Rogers
Lt Eric Bengston, Lt Tom Miskiv, Lt Matt Dillon
August 2014
COMM FIRE DEPT
Paramedic Jason Davern was promoted to EMS at COMM FD in the Spring of 2014. He replaced retired EMS Officer LT Rick Scherbarth.
August 2014
COMM FIRE
COMM has made two promotions. Paul Rhude has been promoted to Captain and Dan Osgood has been promoted to Lieutenant. These vacancies were created when Byron Eldridge was promoted from Captain to Deputy. Congrats to the new officers. Aug 2013
COMM FIRE
Deputy Chief Phil Field Retired July 15, 2013 after 39 years with COMM FD. the last 3 as deputy. The new deputy Byron Eldridge, long time Captain was sworn in later that day. Congrats to both.
July 2013
COMM FIRE DEPT
New COMM Fire Chief Michael Winn took over from Chief Farrington June 28, 2013.
Congratulations to Chief Winn and the COMM FD!
June 28, 2013
COMM FIRE DEPT
Chief John M Farrington has retired after 40 years as fire chief.
Administrative Assistant Kathy Loveridge has retired after 28 years.
Deputy Chief Phil Field is set to retire July 15, 2013.
June28, 2013