Plymouth Station 1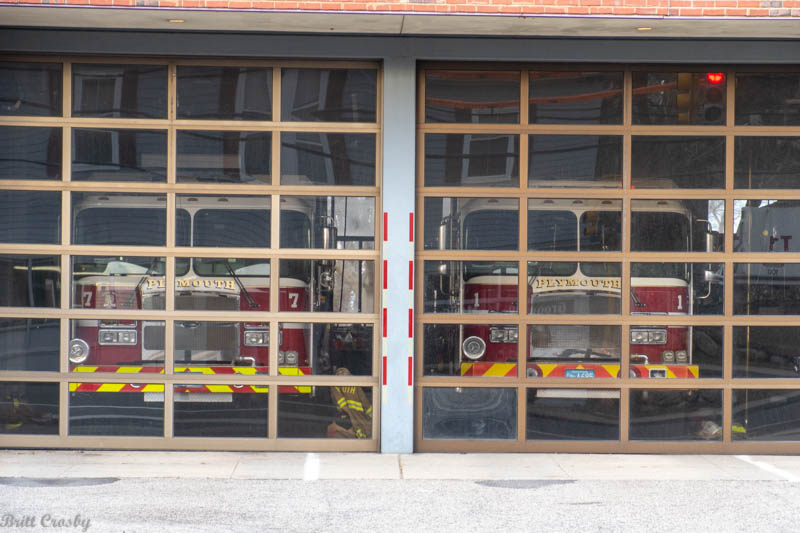 Plymouth Fire Headquarters
Engine 7 relocated to Station 1 with closing of North Plymouth Station.
Jan 7, 2020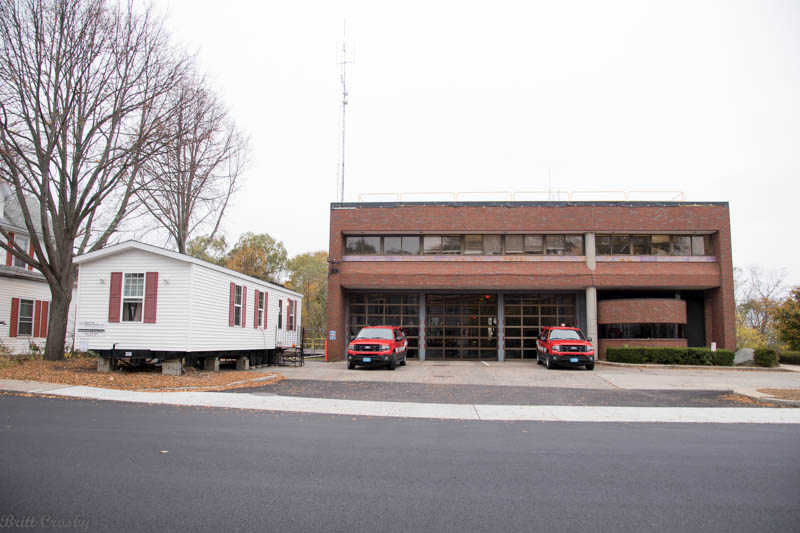 Plymouth Fire Headquarters
October 30, 2019
PLYMOUTH FIRE HEADQUARTERS
(Emergency Renovations 2019)
The Plymouth Fire Headquarters Station 1 was opened back in 1978
at 114 Sandwich Street. It is home to Fire Department administrative
offices and the Dispatch center. Engine 1, Tower 1, Battalion Chief,
Spare Engine 8, Breaker 179, Special Forestry Engine 8-1, and
various other equipment call this home.
The station has been in need of general maintenance and repairs for years
but has repeatedly been put off for various reasons. In October 2019,
roof repairs were undertaken. During the work, a significant roof and
ceiling failure resulted in a major contamination of the station making
it uninhabitable. The department had to take emergency actions to
salvage and maintain what operations they could.
A trailer was placed on the property for firefighters to live in while
repairs are made.
The Tower 1 apparatus and personnel were relocated to Station 2.

Administrative offices were ultimately moved to the Cedarville Fire Station 6
which is the location of the Emergency Operations Center.
It is unclear when the department may be able to re-inhabit the station.
There had been discussion town wide prior to this event to
potentially relocate the Headquarters to 91 Long Pond Road
or another appropriate site at some time in the future.
PLYMOUTH FIRE HEADQUARTERS ISSUES
More on Plymouth Fire Department Headquarters
PLYMOUTH STATION 7 CLOSED
In an unexpected, unplanned move, Plymouth FD has had to close their oldest
Fire Station, Station 7 in North Plymouth, on November 6, 2019, when a
chunk of the concrete apparatus floor fell into the basement, making in
unsafe to park apparatus in the station.
The "new" North Plymouth Station 7, scheduled to replace this old station,
is under construction, but not planned to open until next year.
Currently both Station 1 and 7 are closed to normal operations
resulting in potential response time issues. Efforts are underway
to get stations repaired and reopened when possible.
Update Nov 15, 2019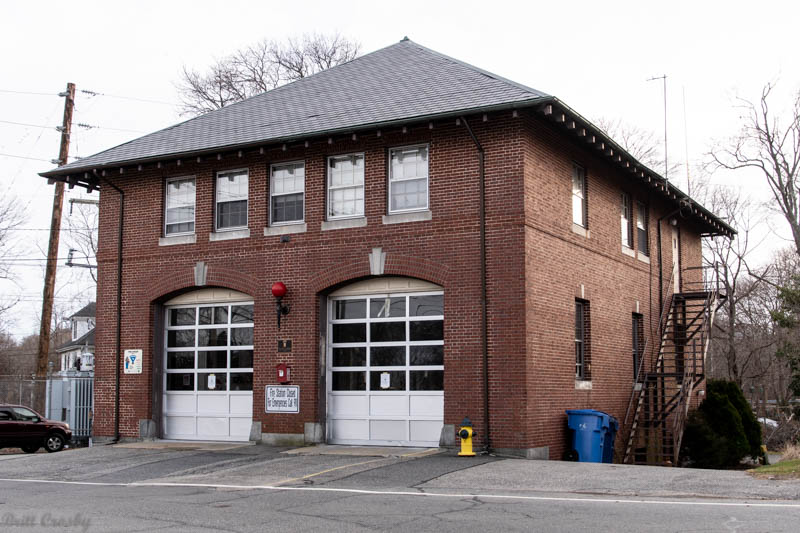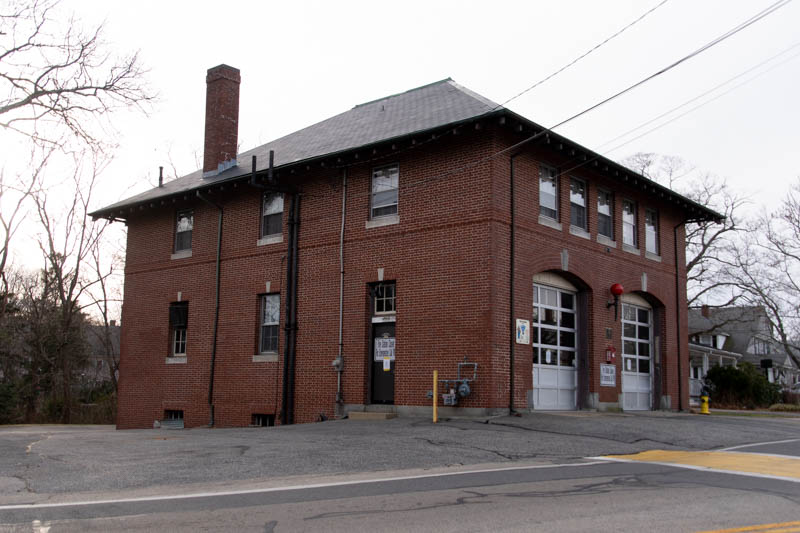 Plymouth Station 7
Future North Plymouth Station 7
PLYMOUTH FIRE STATION 7
(Under Construction 2019)
The old North Plymouth Fire Station 7 was built over 107 years ago
in the days or horse drawn apparatus. Newer apparatus barely fits into the old station.
Recently, Plymouth purchased a property not far from the 0 Spooner St station.
The new station will be at 15 Hedge Road just east of Court St.
Construction on the new station began in 2019 with hopes to occupy
before Summer 2020.

The new station will have three bays, double deep, allowing room for an
Engine, new Ladder truck, Brush Breaker, Ambulance, and a spare engine.
Nov 2018
Update Dec 2019
PLYMOUTH STATION 7 CONSTRUCTION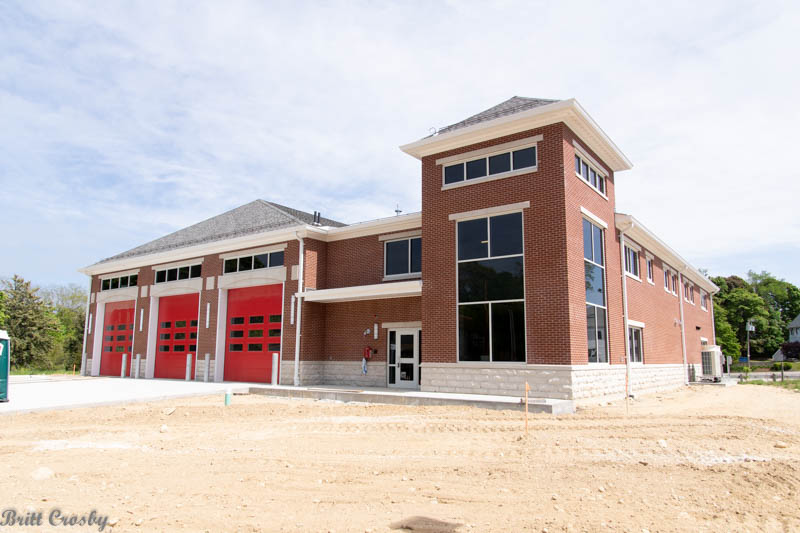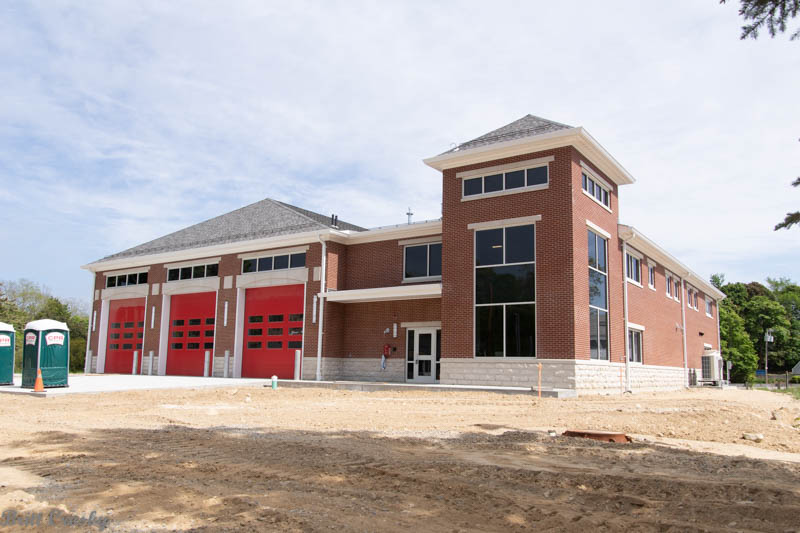 The new North Plymouth Station 7
May 24, 2020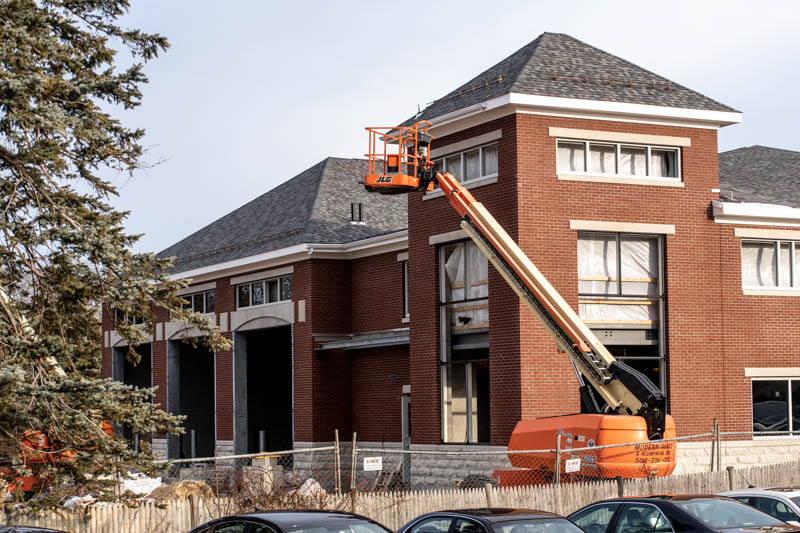 The new North Plymouth Station 7
January 7, 2020
The new North Plymouth Station 7
November 14, 2019