A NEW HOME?


Rumors have been circulating that the County Radio communications center may be included in the new Otis Fire Headquarters expected to be opened in Fall 2006. More to follow. May 2006.

RADIO ROOM UPGRADE
The Barnstable Sheriff's Department has allocated funds to completely renovate the
communications center. The room will be enlarged and cleaned up, kitchen and break
areas will be enhanced, and a series of dispatching console modules will be added.
Work is expected to begin in spring 2005 and will be completed by the fall.
Barnstable County currently dispatches for Bourne, Mashpee, Barnstable,
West Barnstable, and Orleans Fire Departments. Brewster Fire Department has
also signed an agreement to come 'up to the hill' soon.
March 2005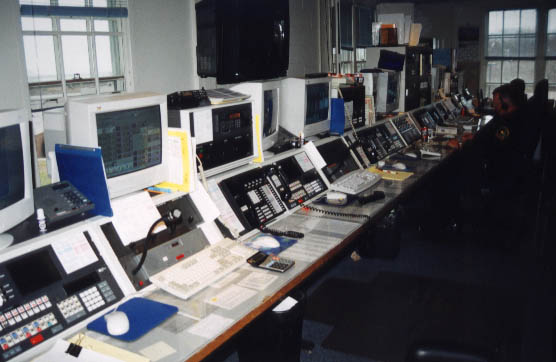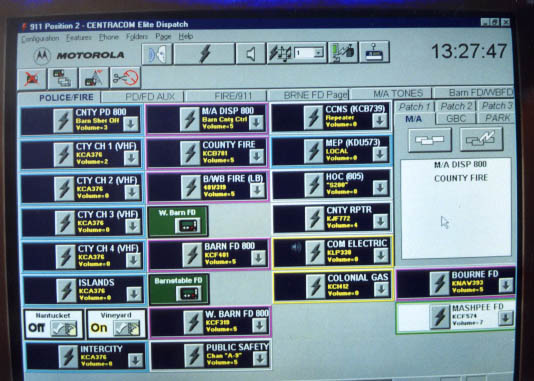 Barnstable County
Barnstable County Control recently completed upgrading of its console and radios. A new Motorola computer screen / radio system enables dispatchers to transmit on any frequency by clicking a mouse on a computer screen. The latest technology significantly changes the look and operation of the communication center. The CMED console was the last to be updated replacing equipment which was in steady use for more than 25 years. This Comm. Center presently dispatches for Barnstable, Bourne, Mashpee, Orleans and West Barnstable Fire Departments as well as being the Mutual Aid Center for the County. It also dispatches District 1 (SE Mass) Hazardous Materials Team.

Barnstable County Communications Center