CapeCodFD.com
COMM FIRE DEPARTMENT
RECOGNITION & PROMOTIONS CEREMONY
October 18, 2021
Update 10-23-21
The Centerville-Osterville-Marstons Mills Fire Rescue Department
COMM FD held its Annual Recognition and Promotions Ceremony at the Centerville
Fire Headquarters on Monday October 18, 2021.
The 2020 ceremony was not held due to the Covid 19 precautions.
In addition to a Department photo, the event recognized a number of recent retirees, new hires,
promotions, years of service, life saving recognitions, and presentation of Memorial bricks.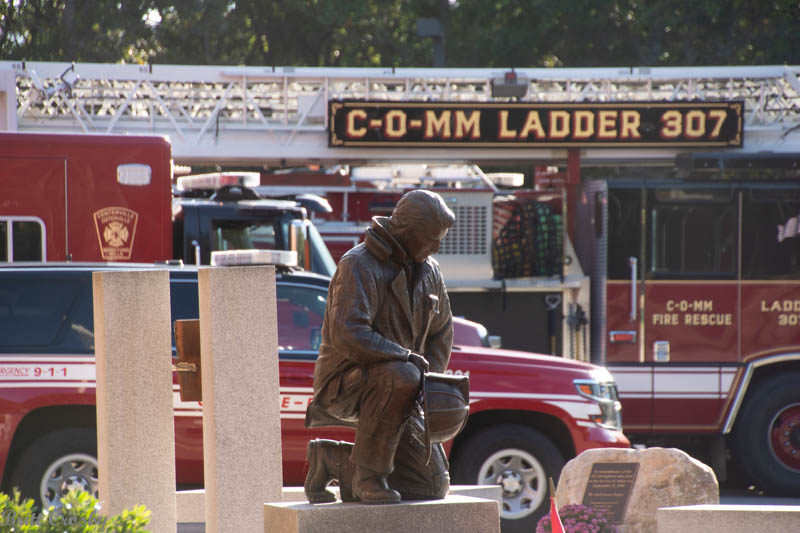 The COMM Firefighter's Memorial. Past members who had 10 years or more on the department
are memorialized by names on red bricks randomly placed among other previously placed bricks.
At the top of the memorial, immediately next to the statue, are granite bricks reserved for any
Line of Duty deaths. Currently two past members are now recognized by Line of Duty bricks.
Captain Donald E. "Snuffy" Souza who passed away in May 2001 and a newly added Senior Private
Frederick C. Lewis Jr who passed away in September 2016.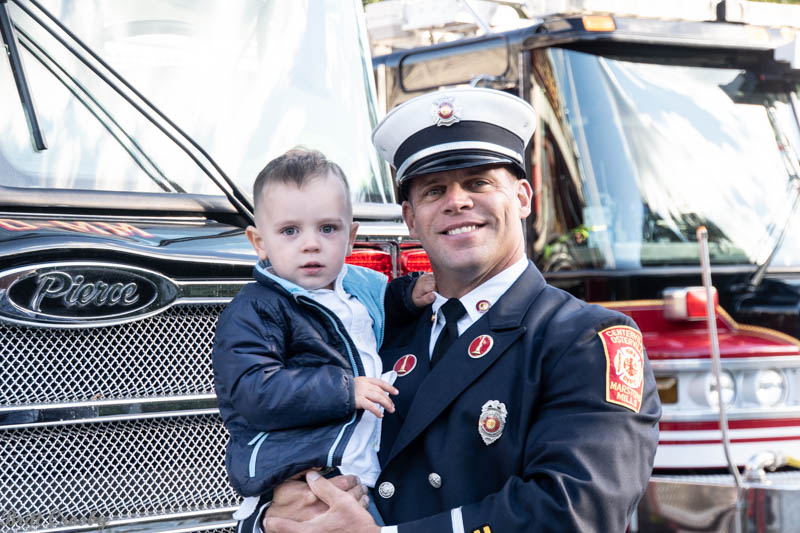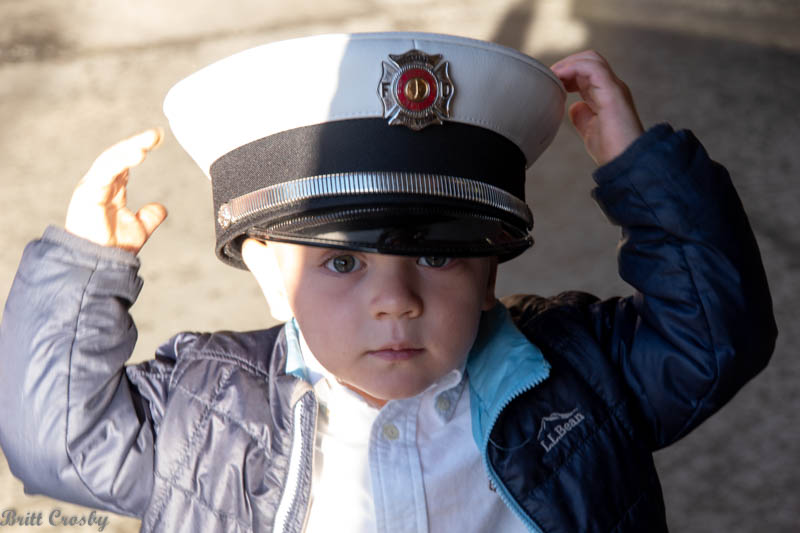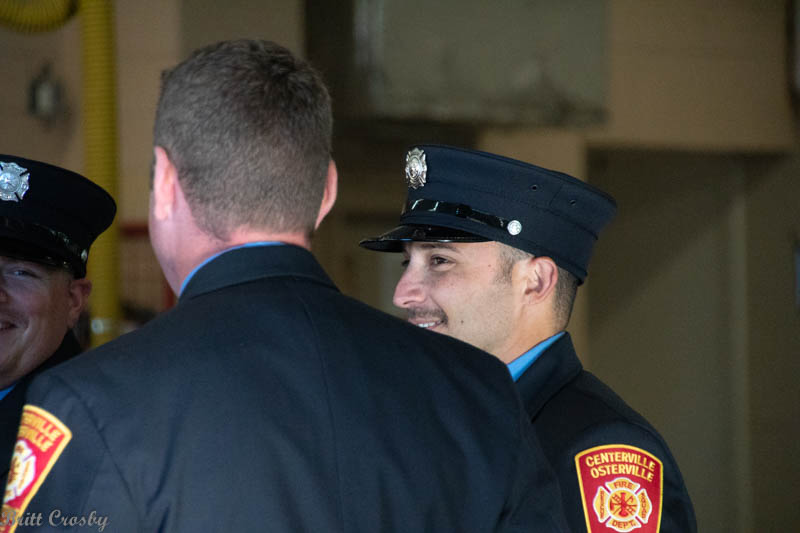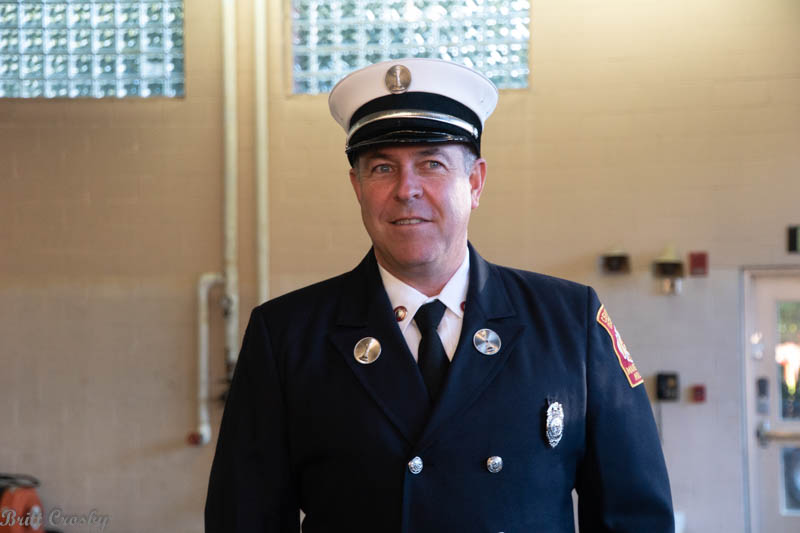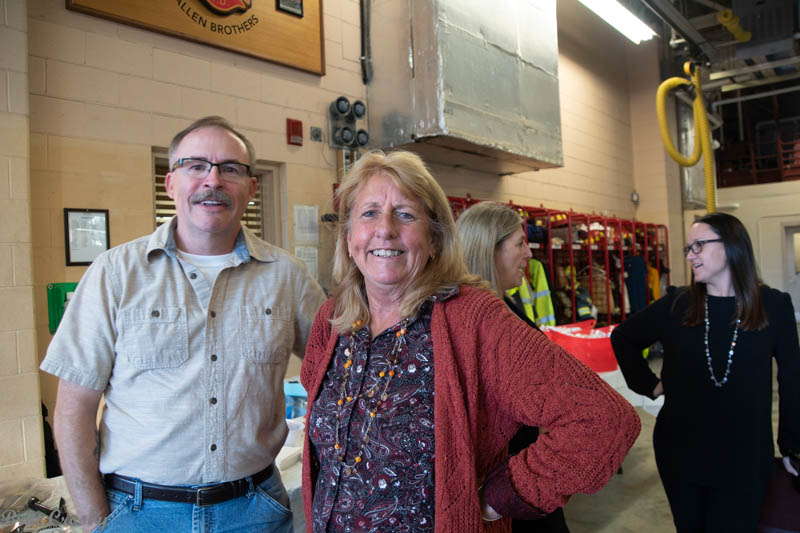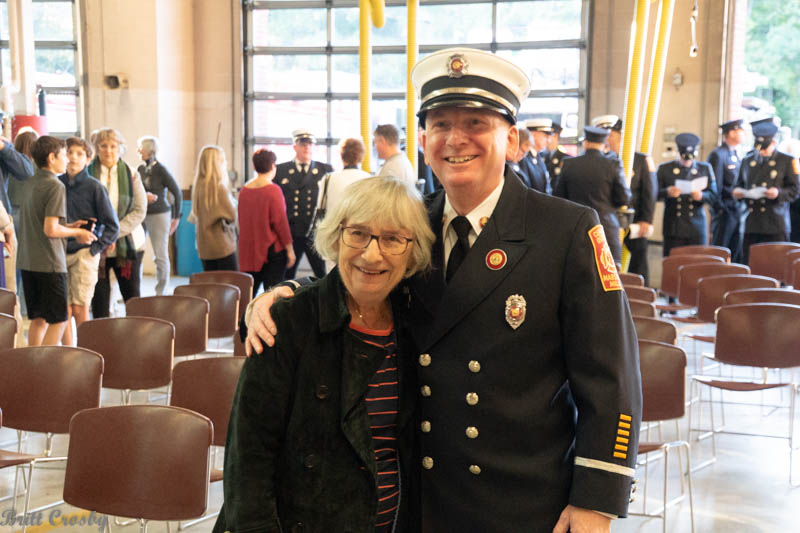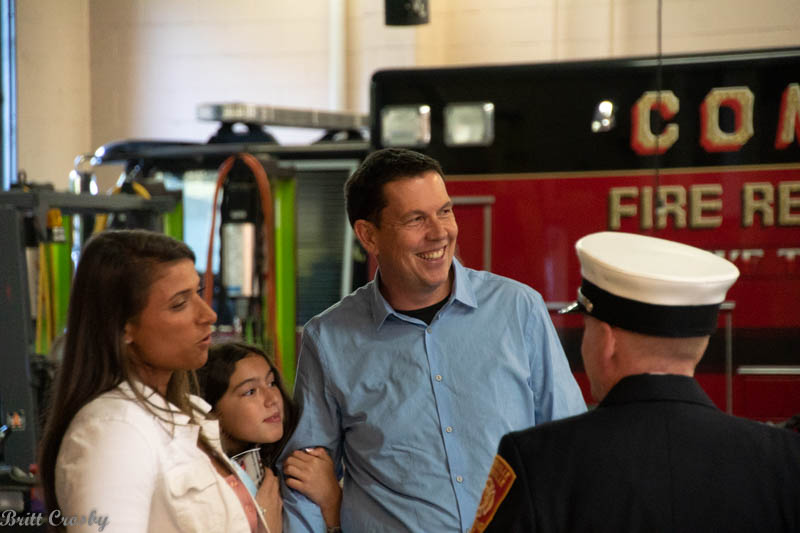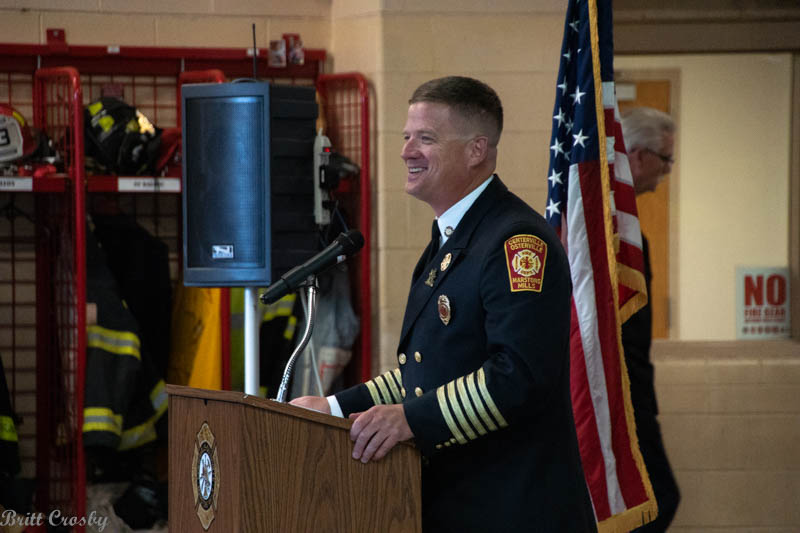 Fire Chief Michael Winn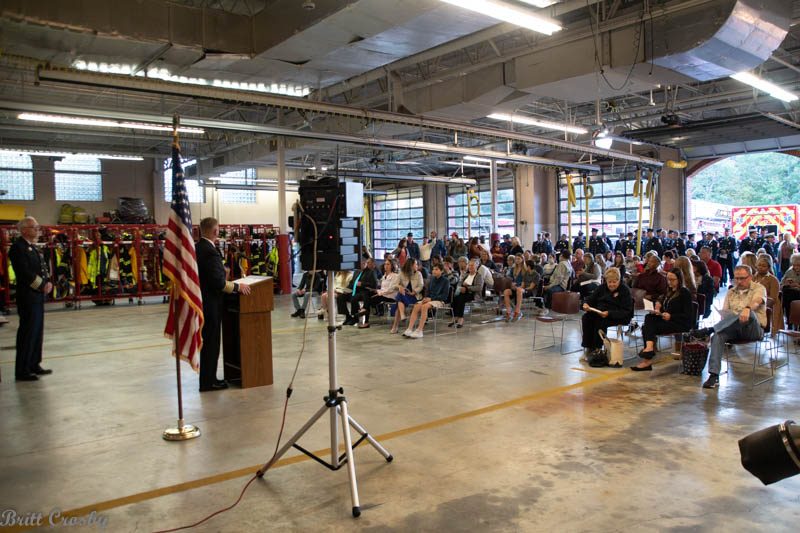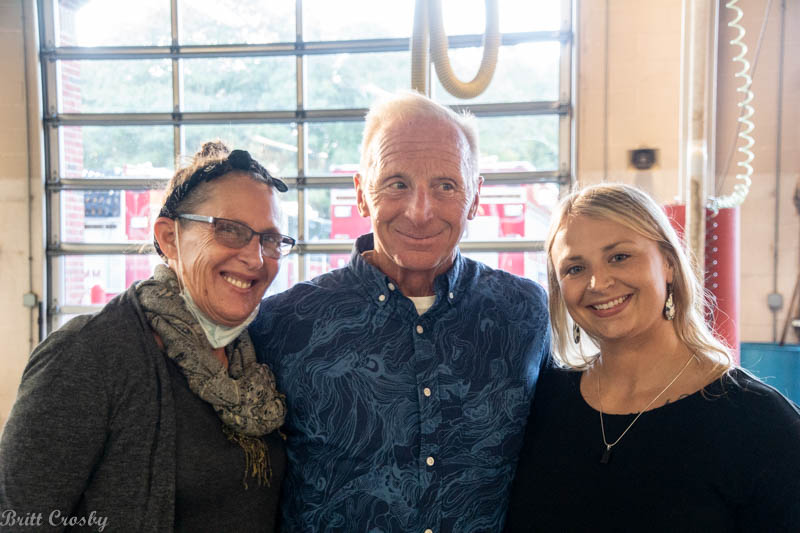 The National Anthem was sung by Erin Scott.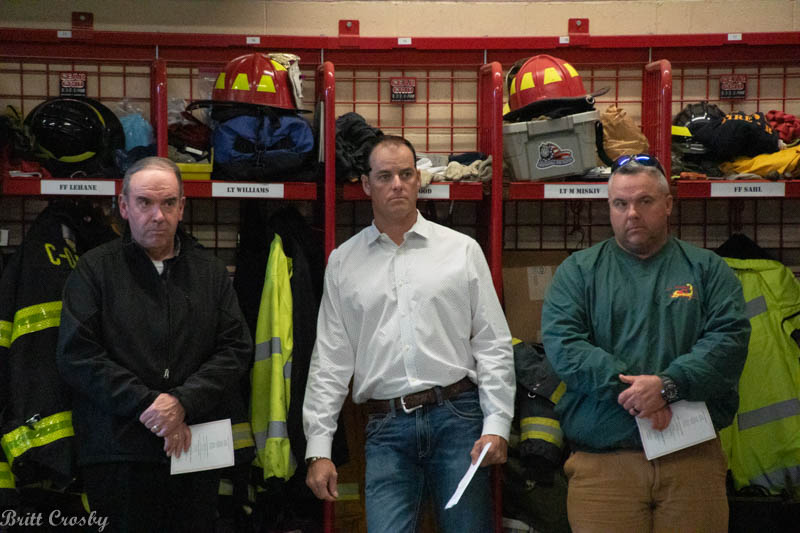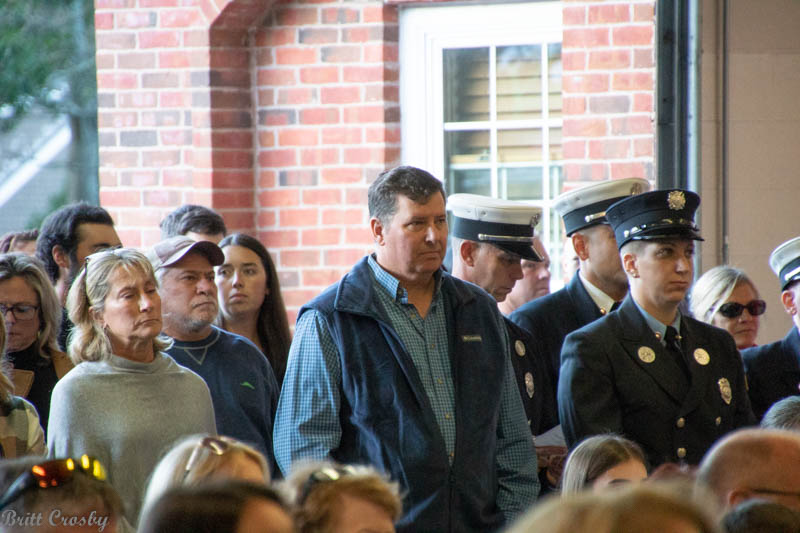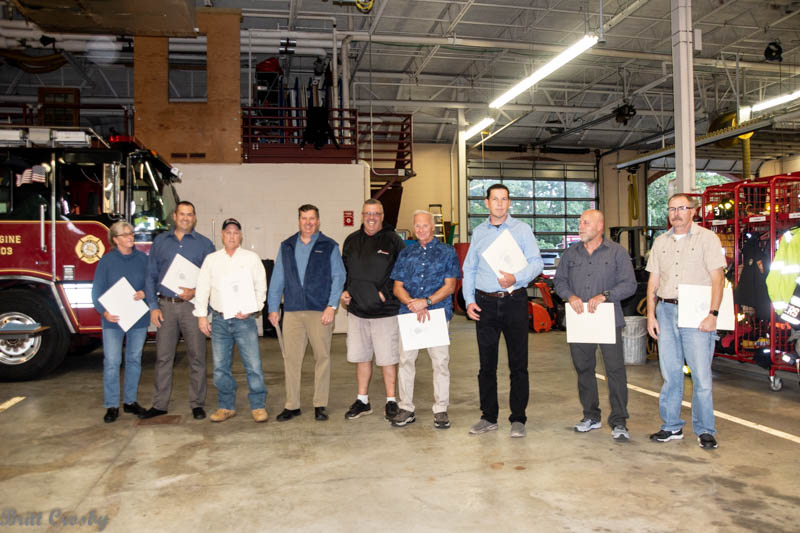 Recently retired personnel included Louise O'Neil, Capt Richard Sargent, FF Charles Schneckloth,
Lt Roger Aalto, FF Robert O'Melia, Lt Thomas Miskiv, FPO Lt Martin MacNeely,
FF Thomas Long, and Capt Sean Greene. Missing FF R. W. Henson and FF Andrew Reed.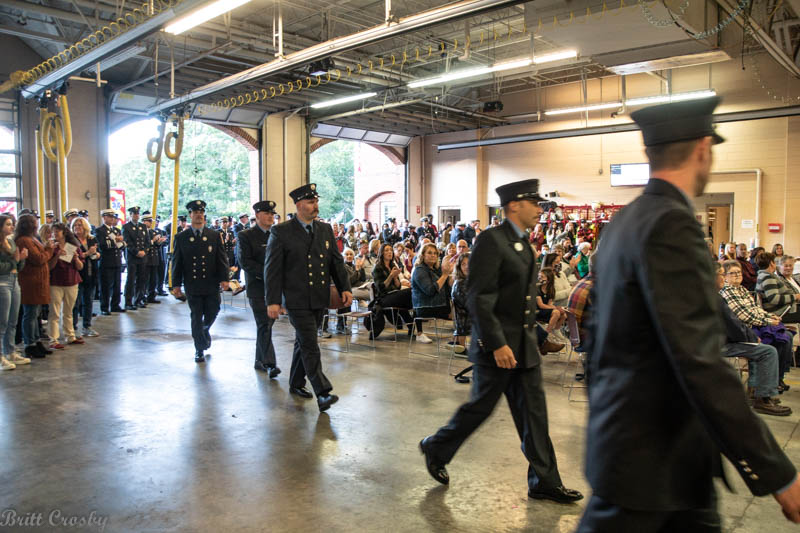 The first of the recent hires (March 2020) include Zachery Hammond, Brenden Aiguier,
Robert Silva, Justin Medeiros, and Tucker Laffey.
Four more recent hires (Nov 2020) include Eric Swartz, Anthony O'Donnell,
Benjamin Stacy, nd Christopher Koretski.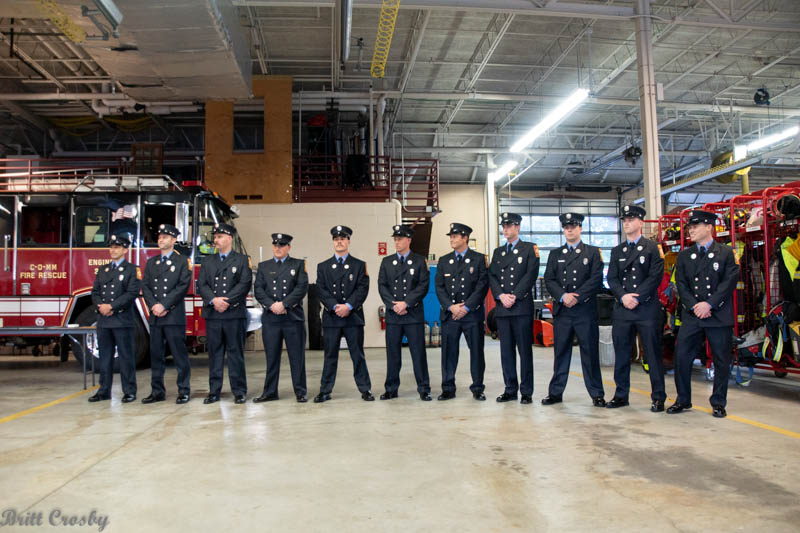 Two more members were added in July 2021. The yare Matthew DePippo and John Green.
Helping out with administration and fire prevention are Natalia Celeste and Mikayla Rocheleau.
Captain Enrique Arrascue has led Group 1 since October 2020.
Captain Thomas Goodearl began leading Group 3 in September 2021.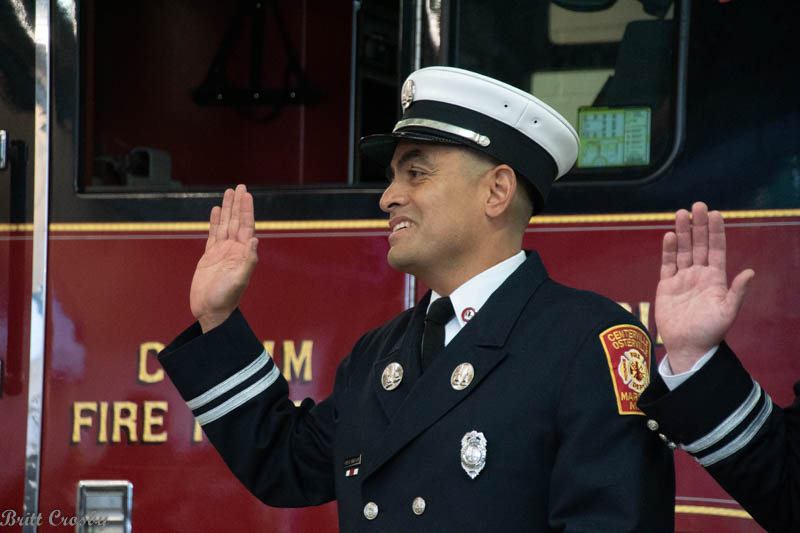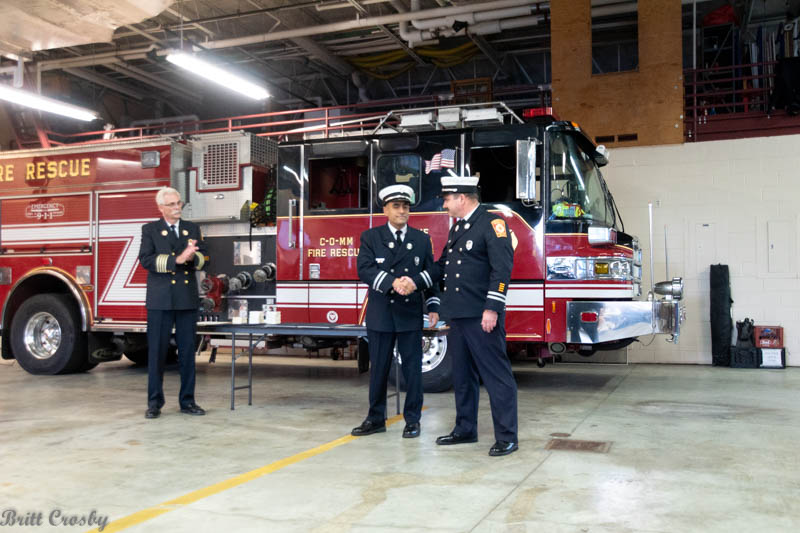 Several new Lieutenants were also recognized, including Lt Michael Rogers (July 2020),
Lt Matthew Malone (Sept 2020), Lt Zachary Hunter (Oct 2020), Lt Bradley Smith (Sept 2021),
(missing) Lt Michael Carney (Sept 2021) and Acting Lt Daniel Carpenter.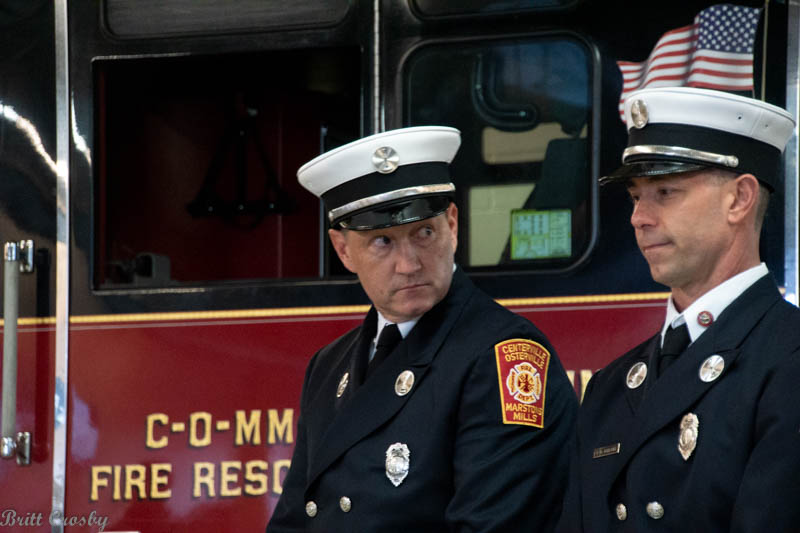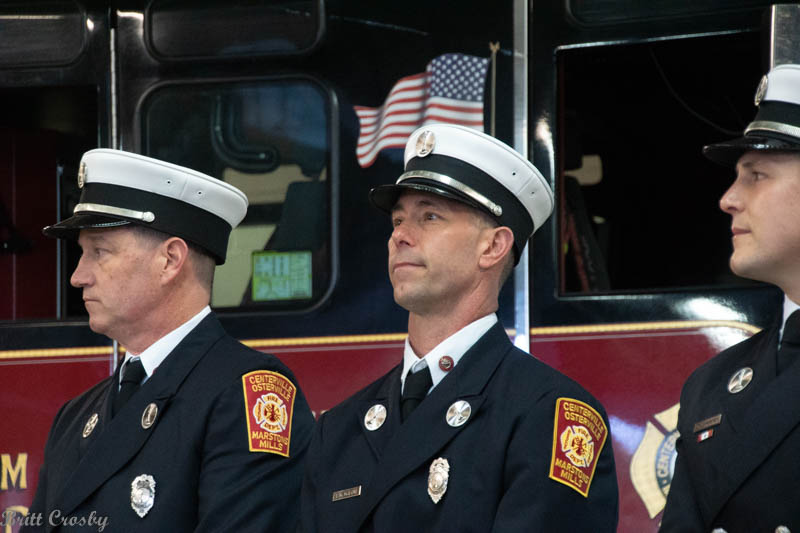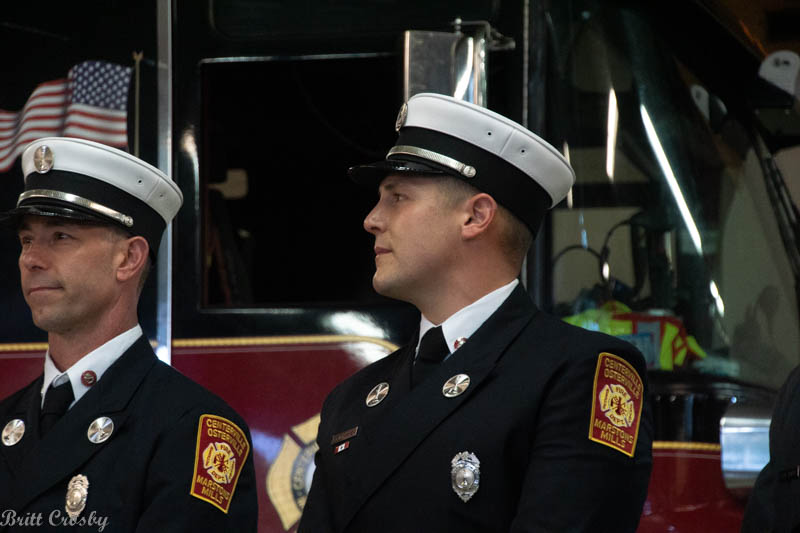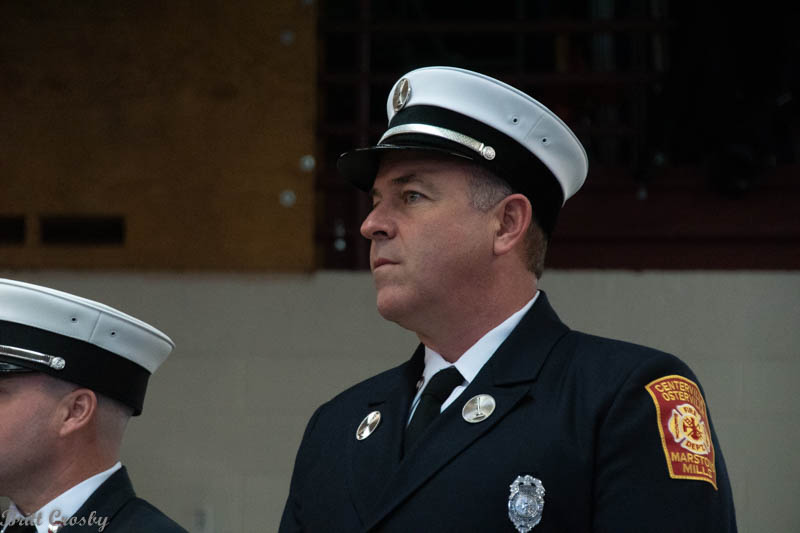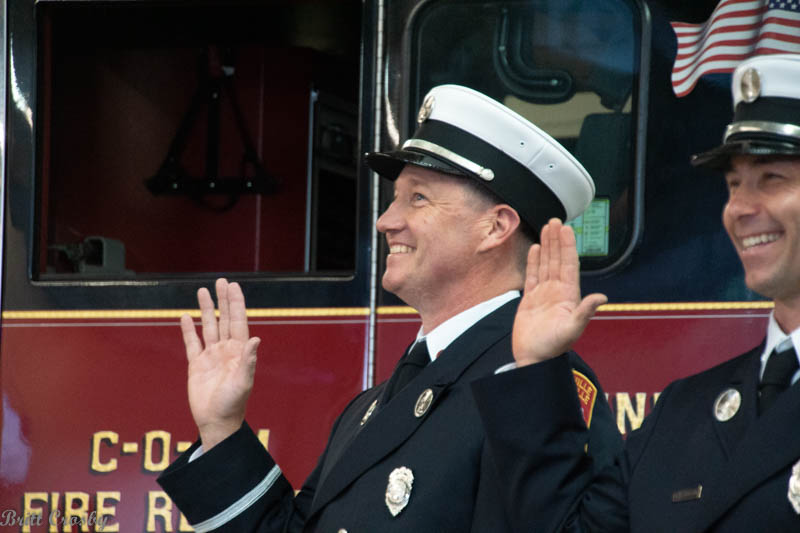 Senior Fire Prevention Officer Michael Grossman, Fire Prevention Officer Lt Patrick Hill,
and Lead Dispatcher William Monroe.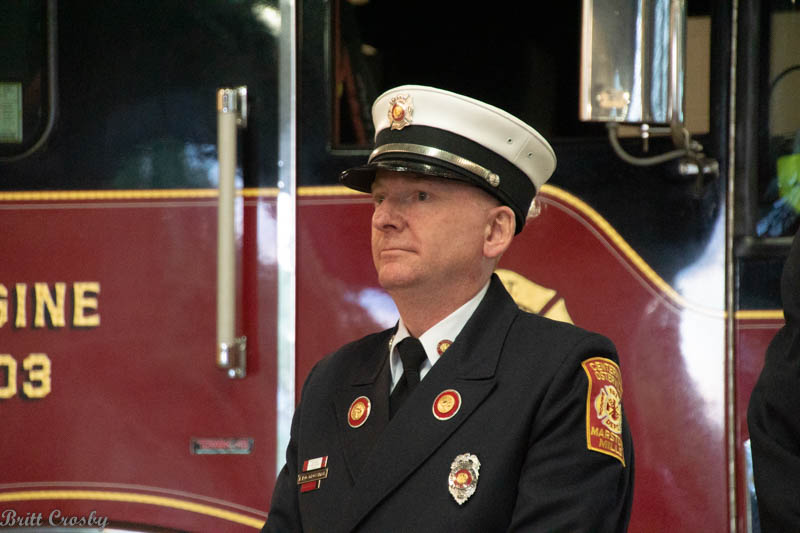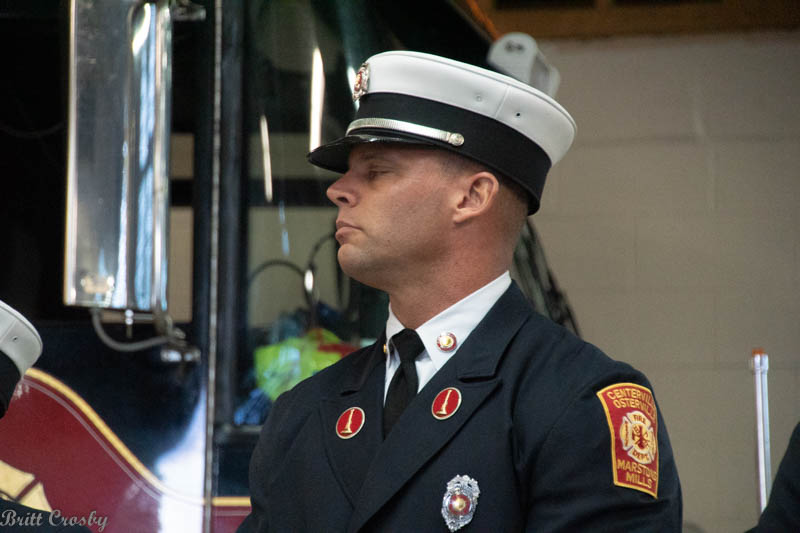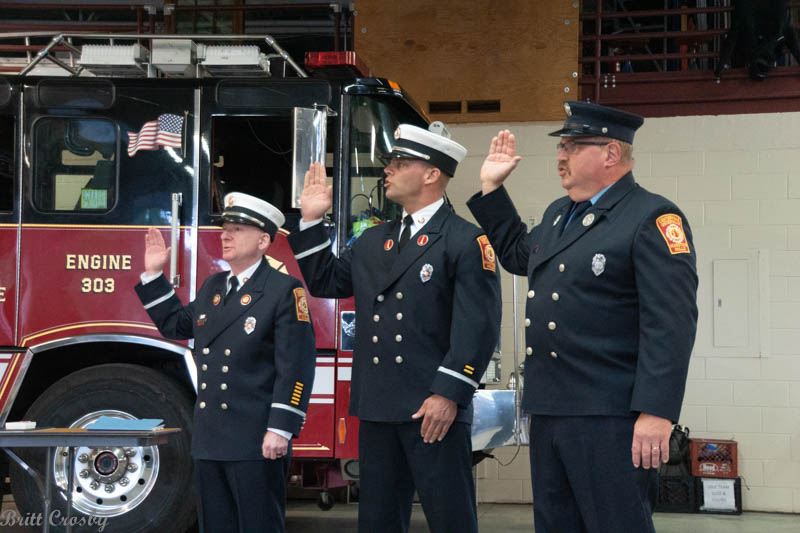 Years of Service recognition included Master Mechanic David Scott (25 yrs), FF Edward Dalbec
(missing on a call, 20 yrs), Dispatcher William Monroe (20 yrs), Captain Brian Morrison (25 yrs),
Lt Eric Sabatinelli (25 yrs), FF David Gelinas (25 yrs), FF Shawn Lehane (30 yrs),
EMS Officer Lt Jason Davern (30 yrs), Lt Daniel Osgood (30 yrs), and (missing) FF David Ferola (20 yrs).
Fire Chief Michael Winn also (30 yrs).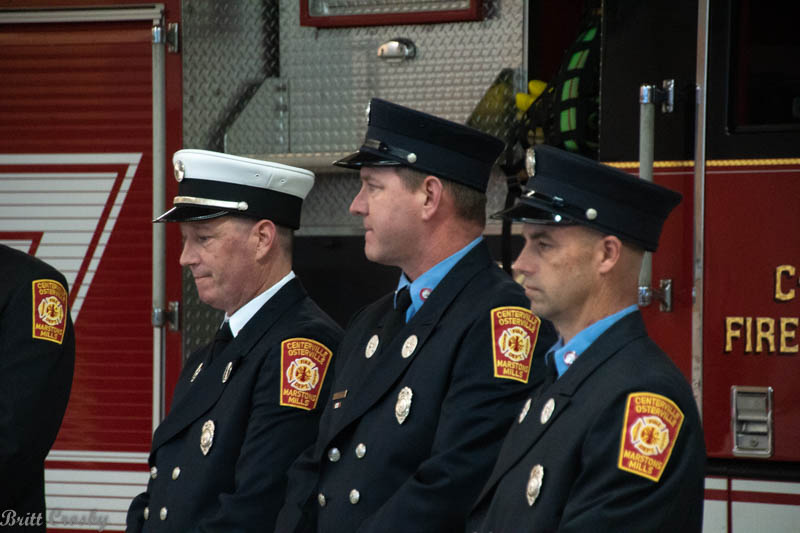 Lt Michael Rogers, brother FF Christopher Rogers, and FF Jason Travis were recognized
for a successful water rescue in a Marstons Mills pond.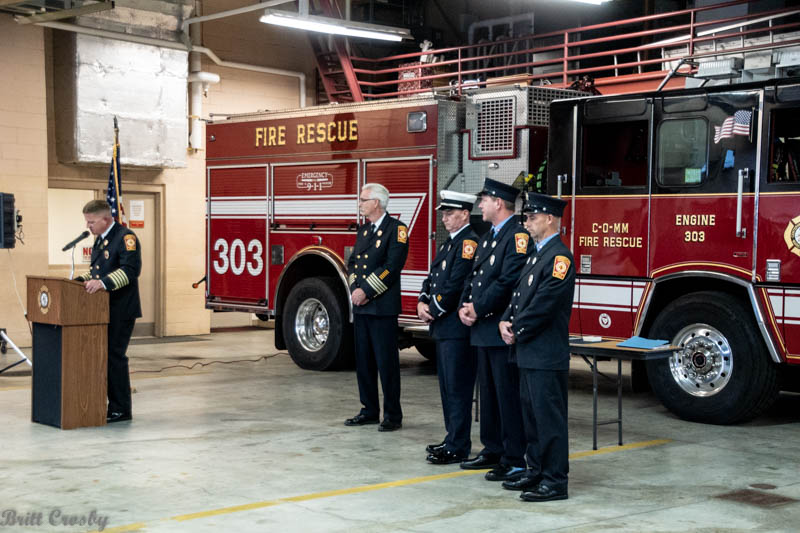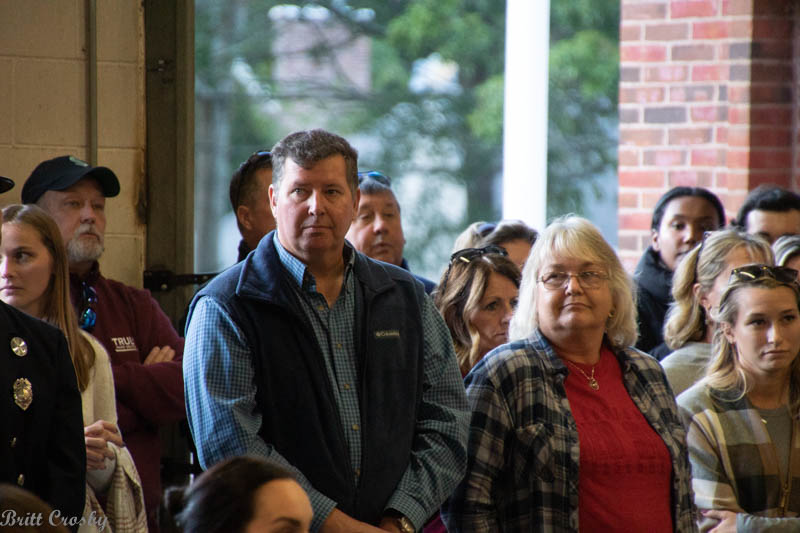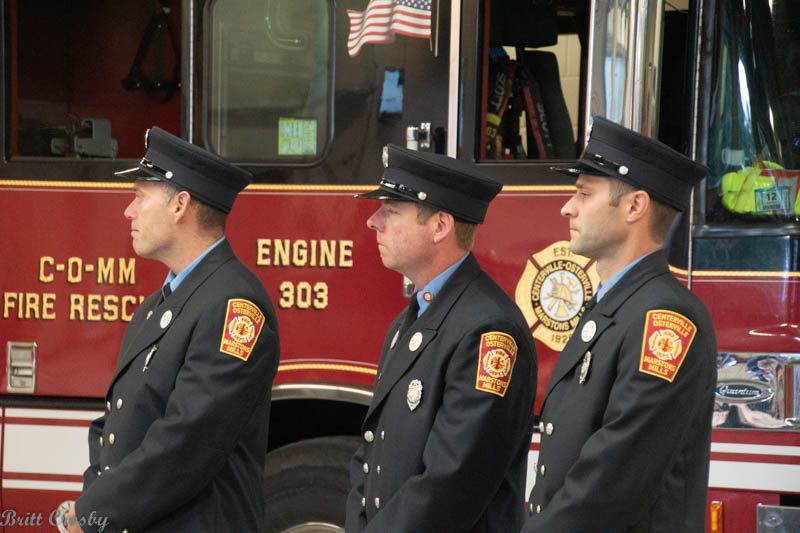 Firefighters Richard Anderson, Michael Perry, Brenden Aiguier, and (missing on a call) FF Ryan Scott
were all recognized for their performance of duty at a fatal house fire in Centerville.
Barnstable Police Department K-9 Officer Nolan O'Melia was also recognized
for his life saving care administered to a trauma victim in Marstons Mills.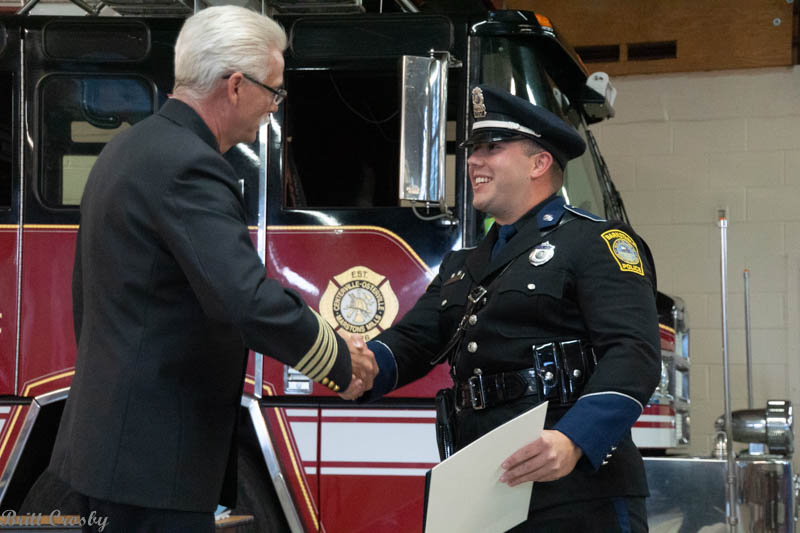 Father and son.
Captain Christopher Adams also serves as the current President of the COMM Firefighter's
Association. He recognized the families of several past members who are now recognized
the the Firefighter Memorial. Members remembered included Richard Prada, Martin Walsh,
Captain Donald E. "Snuffy" Souza (20 yr Anniversary) and Sr Pvt Fredrick Lewis Jr.
The family of Jordan Galvin-Jutras was also invited to attend this year. He was a
2015 Barnstable High School graduate who had done an Internship with COMM FD
in his senior year. His impressive personality, commitment, and desire to serve
as a firefighter made a positive impression on everyone who knew him.
He died, at age 19, in a tragic vehicle accident in Oct 2016 while on the way back
to college where he was pursuing a Fire Science degree.
The Association has also created a College Scholarship in Jordan's name.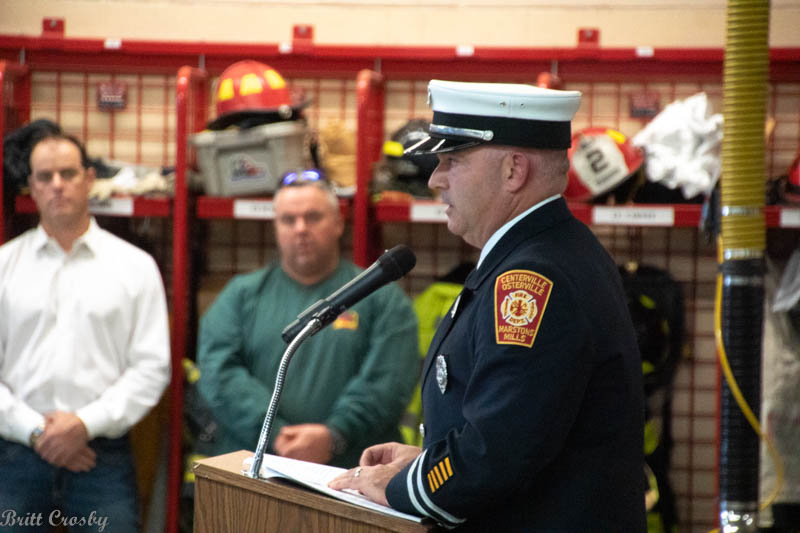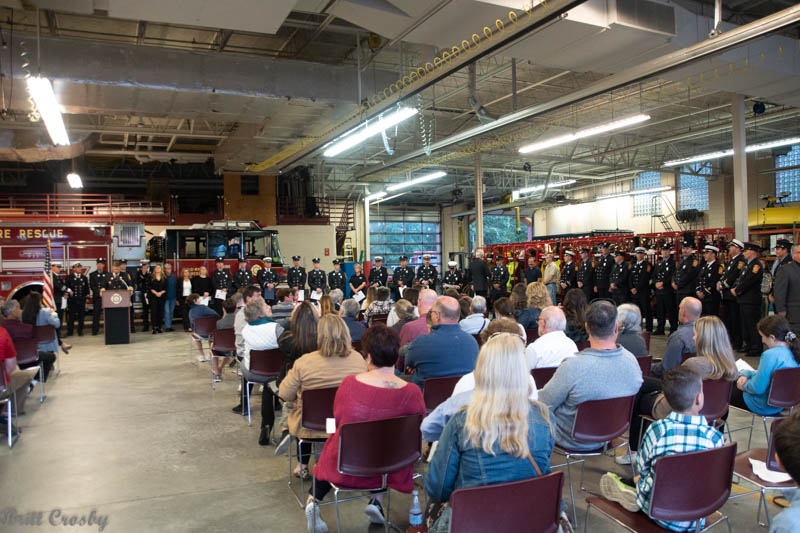 Lastly, Chief Winn called upon all those members who served above and beyond during the
past two years working during the pandemic.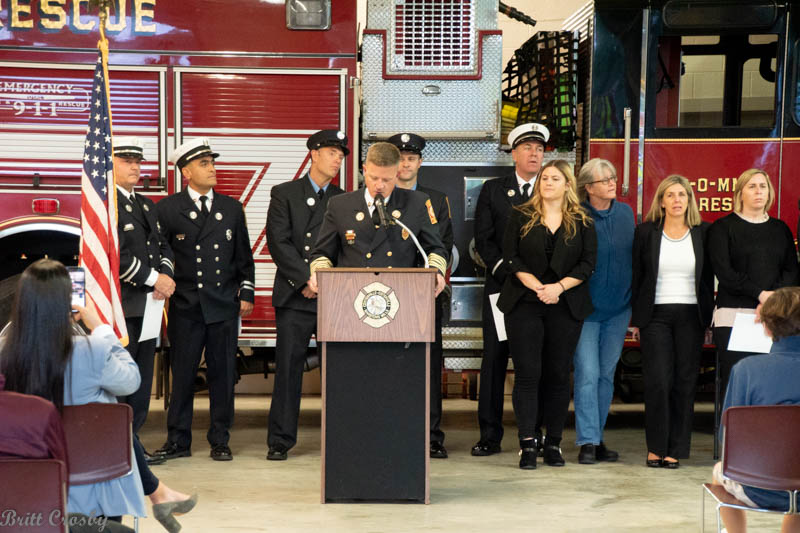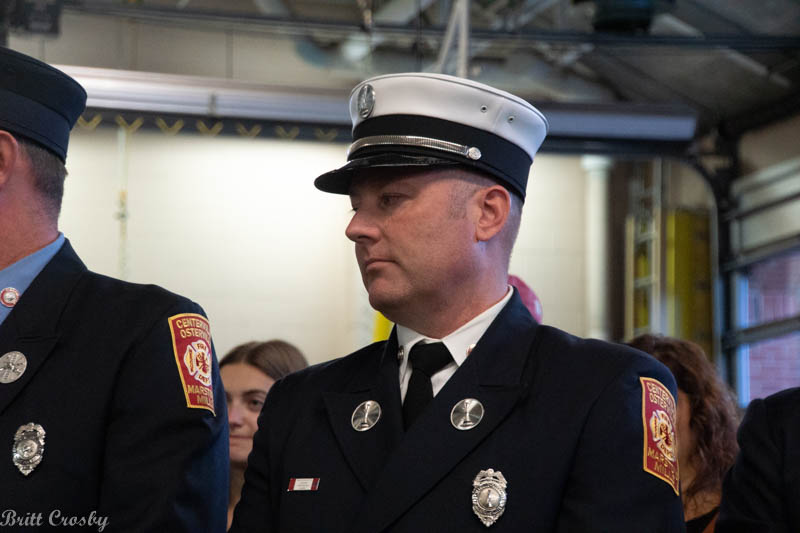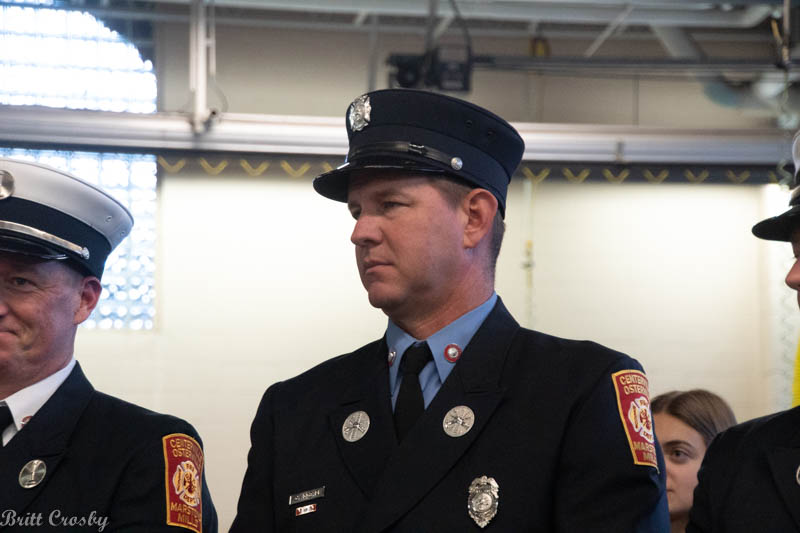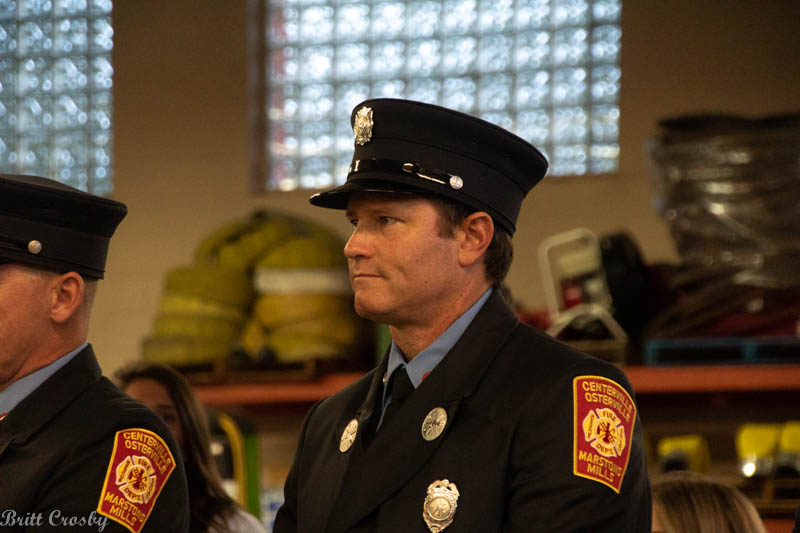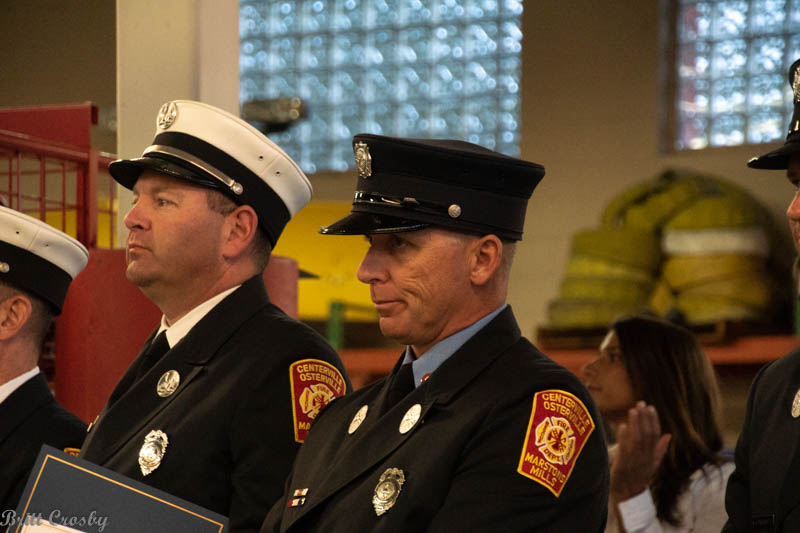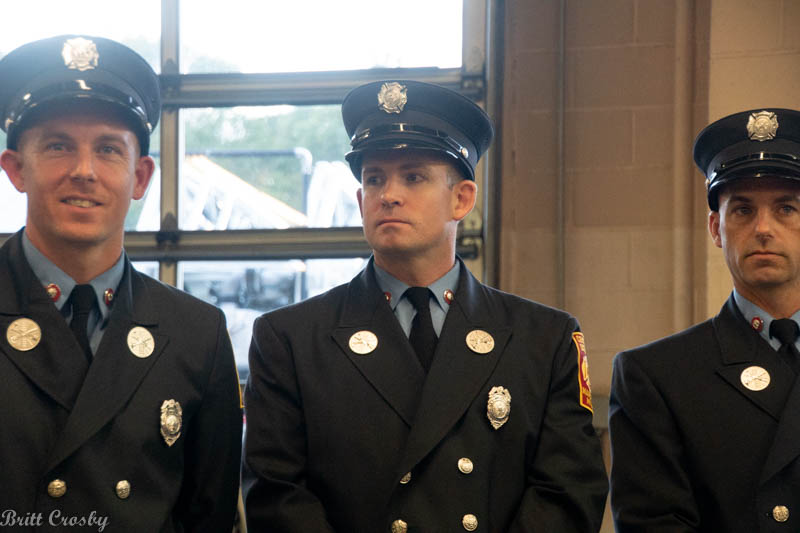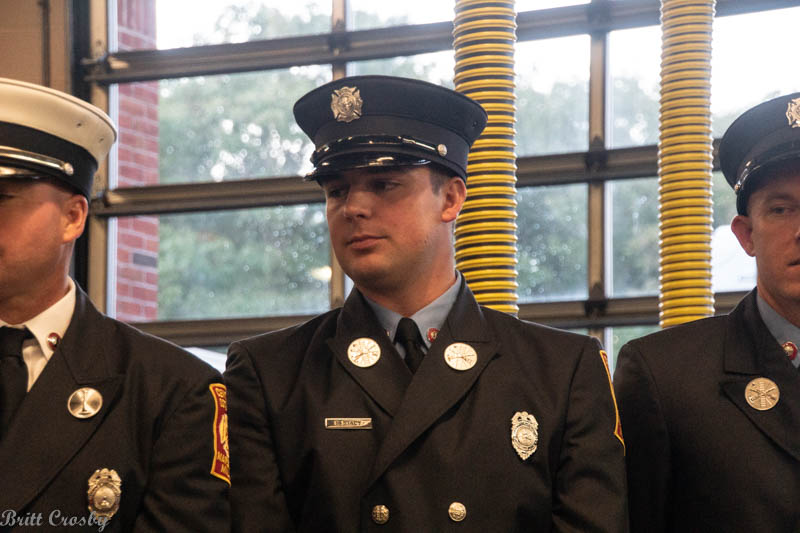 The Lewis Family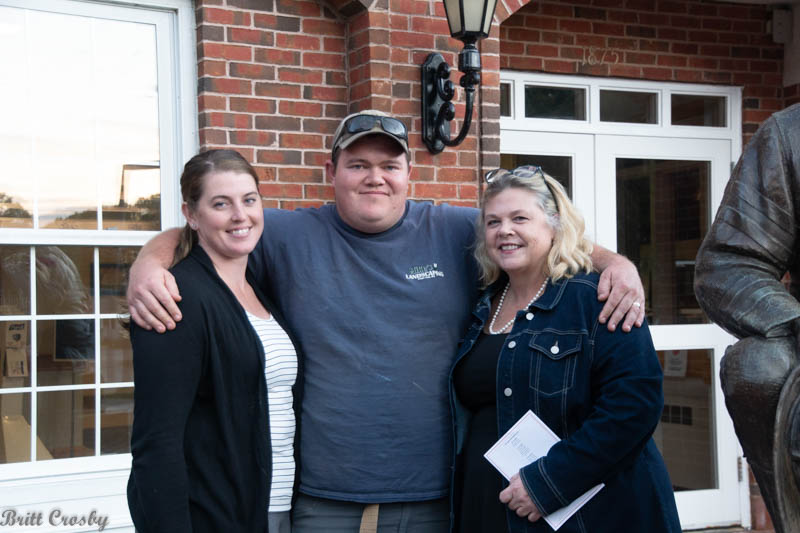 The Galvin-Jutras Family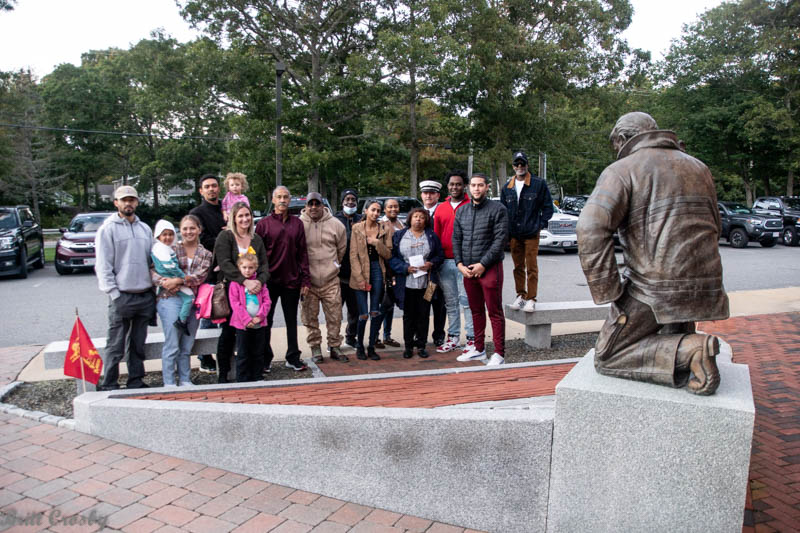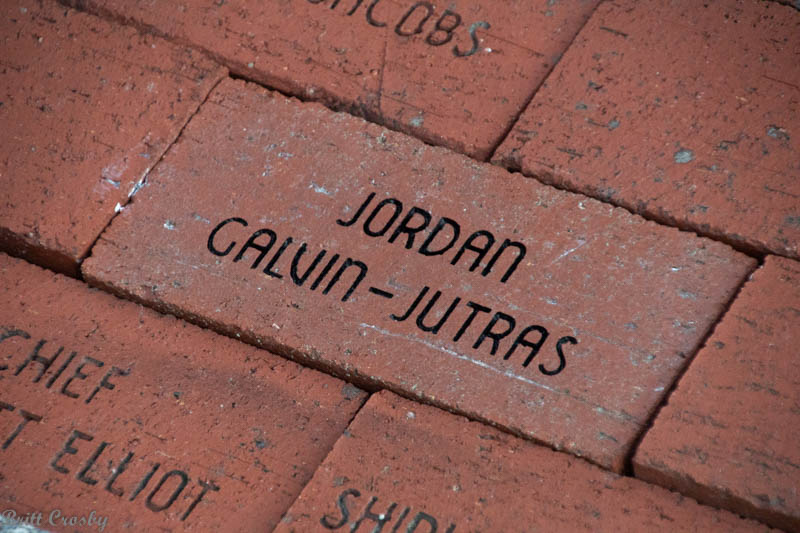 The Souza Family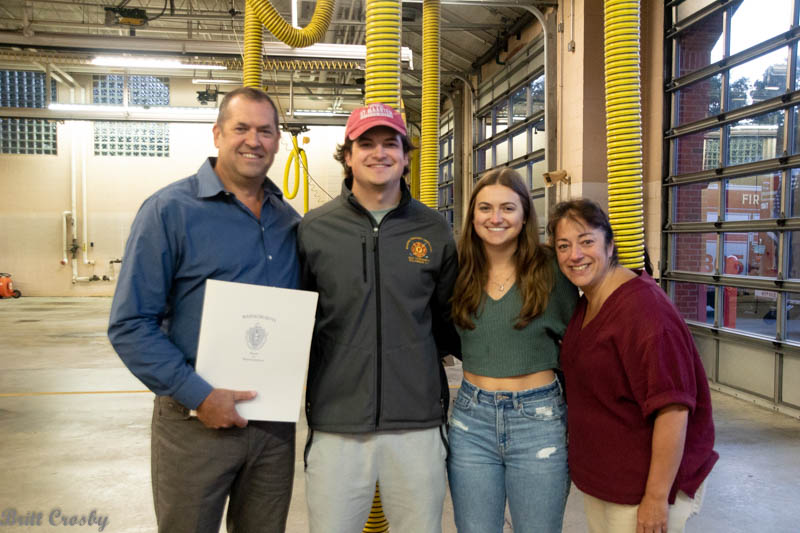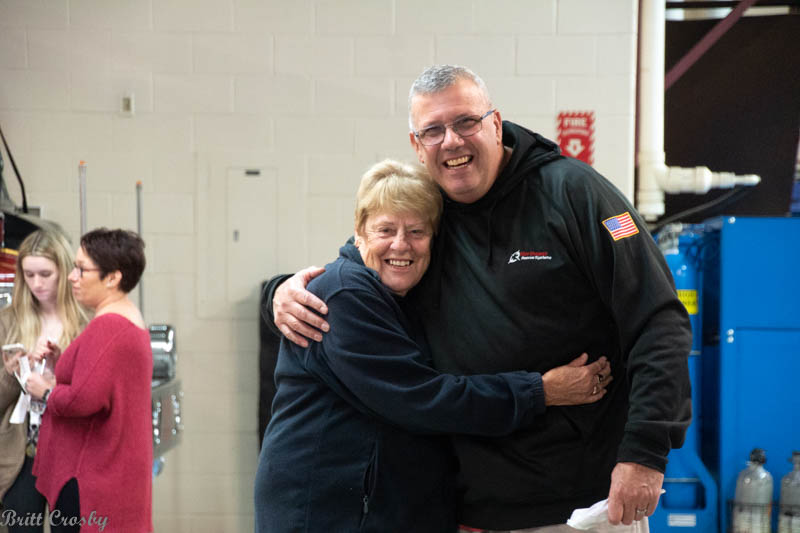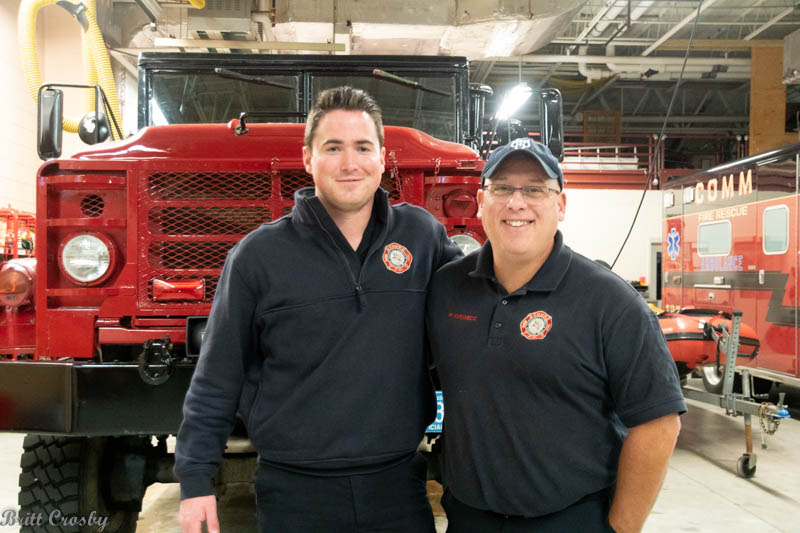 CapeCodFD.com
2021