New Cotuit Chief
COTUIT FIRE CHIEF SEAN BROWN
The new Cotuit Fire Chief was sworn in April 7, 2022.
Sean Brown grew up in the town. For the last 27 years or so,
he has served with the Concord, NH Fire Department, where
he worked his was up through the ranks to Fire Chief for the
past couple years. He returns to the Cape with his family
to serve the Cotuit Fire District. The ceremony was held at the
Cotuit Fire Station April 7, 2022.
Interim Cotuit Fire Chief Michael Small
(retired Falmouth Fire Chief)
served from Jan 1, 2022 to April 2022
after the Dec 31, 2021 retirement of
Cotuit Fire Chief Paul Rhude.
COTUIT INTERIM CHIEF
With the Dec 31, 2021 departure of Cotuit Fire Chief Paul Rhude,
and the Oct 2021 retirement of Cotuit Deputy Joe Pouliot, the
recently retired (July 2020) Falmouth Fire Chief Michael Small
has been brought in to serve as interim Fire Chief in Cotuit
while the process of selecting a fulltime Chief is under way!
Dec 31, 2021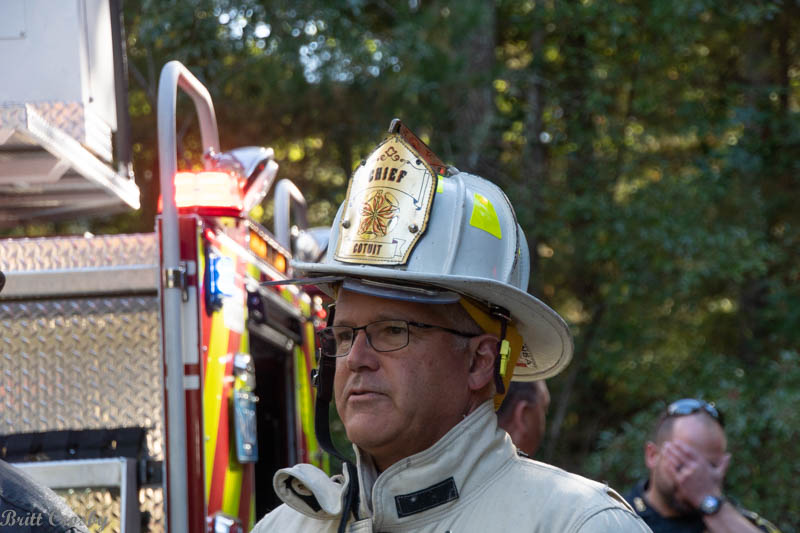 COTUIT FIRE DEPARTMENT
Cotuit Fire Chief Joseph Pouliot retired in Oct 2021. He has been a life long member of the Cotuit Fire Department. Congratulations and best wishes.
Cotuit Fire Chief Paul Rhude has also announced he will be retiring once a replacement can be selected. He has served as Chief since 2017.
Oct 25, 2021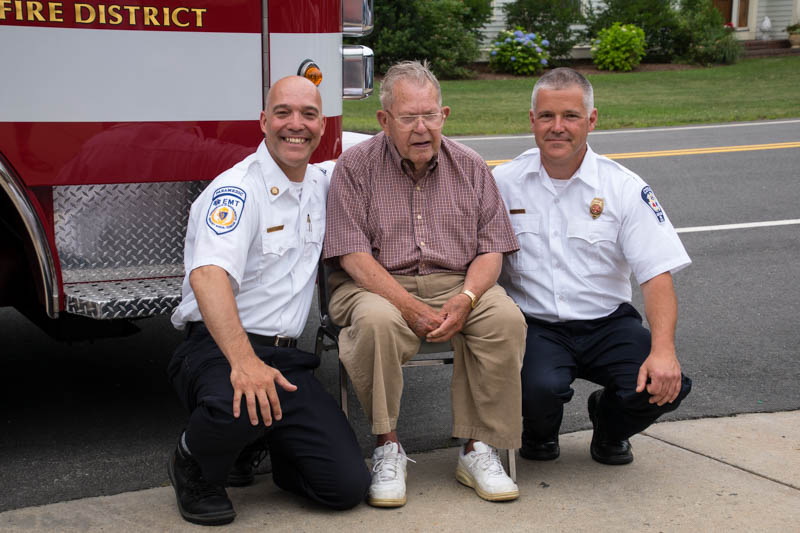 COTUIT FIRE DEPARTMENT
Retired Cotuit Fire Chief Walter "Spike" Dottridge, almost 94 years old, passed away on March 18, 2021. He served as a member of the department 40+ years and as Fire Chief in Cotuit for about 8 years (1977-1985) retiring in 1985. He also had served as a Fire Patrolman with the Town of Barnstable Forest Fire Department and the State Forestry Department for many years. Rest in Peach "Uncle" Spike.
April 5, 2021



Cotuit new Deputy Chief
COTUIT DEPUTY JOSEPH POULIOT
The Cotuit Fire Department recently announced the promotion
of long time Cotuit Lt Joe Pouliot to the newly created position of
Deputy Chief.
Congratulation!
March 29, 2020