FALMOUTH RETIREMENT
FALMOUTH FIRE DEPARTMENT
Falmouth FD Master Mechanic John Rose (center) retired Sept 15, 2023
after some 32 years of service as an Assistant Mechanic and Master
Mechanic for the Falmouth Fire Department.
Best wishes.
FALMOUTH FIRE DEPARTMENT
A long time "voice" on the radio, Jeff Tavares of the Falmouth Fire Department and the Falmouth Communications Center (FD & PD), retired recently after some 41 years in public service. In addition to about 22 years dispatching the Falmouth FD, he had served years as a Call and Fulltime member of the Mashpee FD, with the Eastham FD, Plymouth EMS, and some 30 years with the Red Cross. Well done Jeff! Enjoy retirement.
June 20, 2023
A Look Back - Falmouth FD History


FALMOUTH FIRE DEPARTMENT
Falmouth established their Fire Department in 1897 (3rd on Cape).
One of the original purchases was a hand drawn Hook & Ladder
which was originally named "H&L No.4 F.F.D." and at some
point assigned to a station in the Quisett section of town.
Shown above in a c.1949 - 1956 parade in town.
In recent years, Falmouth reassembled the old Ladder and put it
on display in the second floor lobby of the Headquarters station.
Now over 126 years old, this piece of equipment represents
a valuable part of the department's history for all to enjoy.
May 2023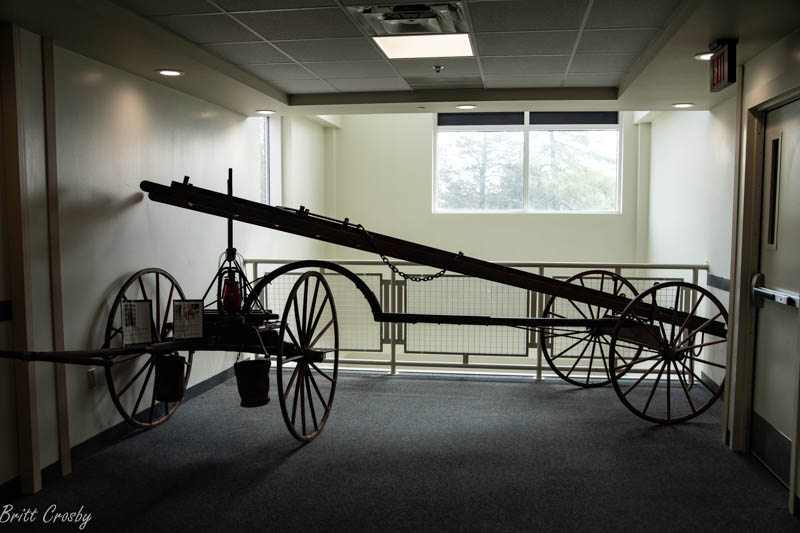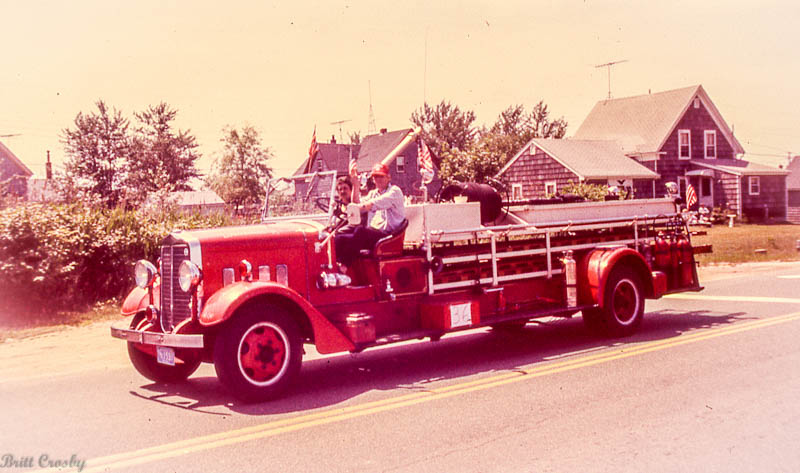 First Aerial Ladder on Cape Cod
Falmouth moved into the motorized era around 1919 operating
a several "city service" style ladder trucks and then in
1949 this Maxim 65' Aerial Ladder, which was the "first"
and only powered aerial ladder on Cape Cod until Hyannis
bought an aerial ladder in 1968 (almost 20 years later!).
Thank you Falmouth for sharing some great history!
Falmouth Promotions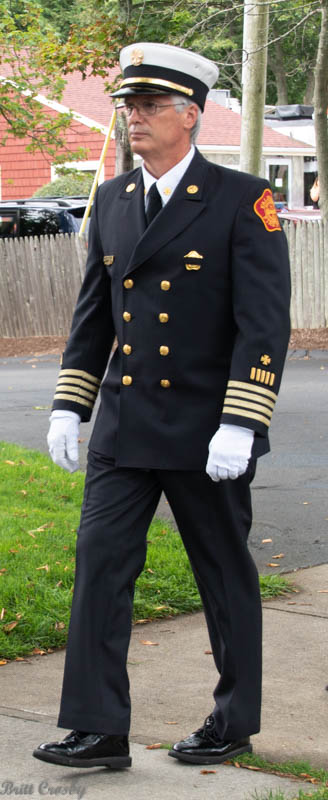 FIRE CHIEF TIMOTHY SMITH
DEPUTY CHIEF CHAD ABSTEN
FALMOUTH FIRE DEPARTMENT
The Falmouth Fire Department "officially" promoted their new
Fire Chief Timothy Smith and Deputy Chief Chad Absten on
December 9, 2020. Both have been serving in the acting roles
since Chief Michael Small retired at the end of July 2020.
Congratulations to both!
Falmouth Fire Chief Retires
Falmouth Fire Chief Michael Small (center) shares a few words of
wisdom with his two Deputy Chiefs who will carry on as he retired
Friday July 31, 2020 after more than 32 years of service. Chief Small
served as Deputy from 2010 to 2016, and as Chief since 2016.
Deputy Chief Timothy Smith (right) will take over as Acting Fire Chief.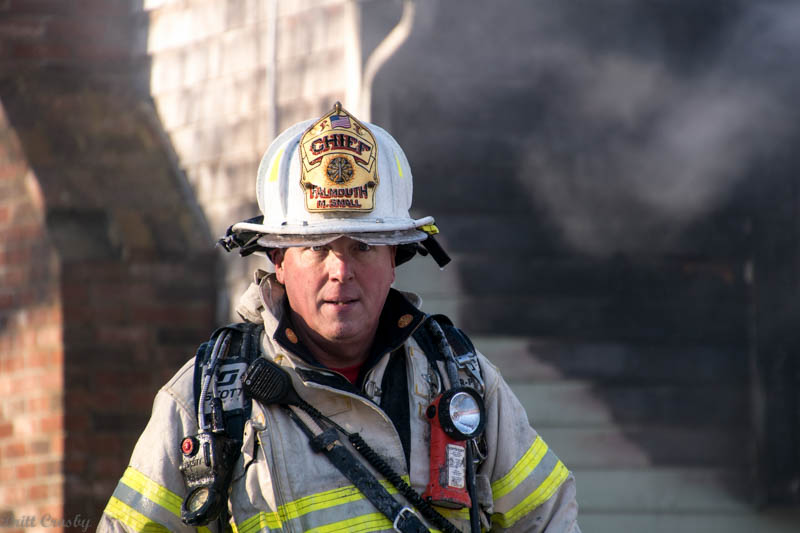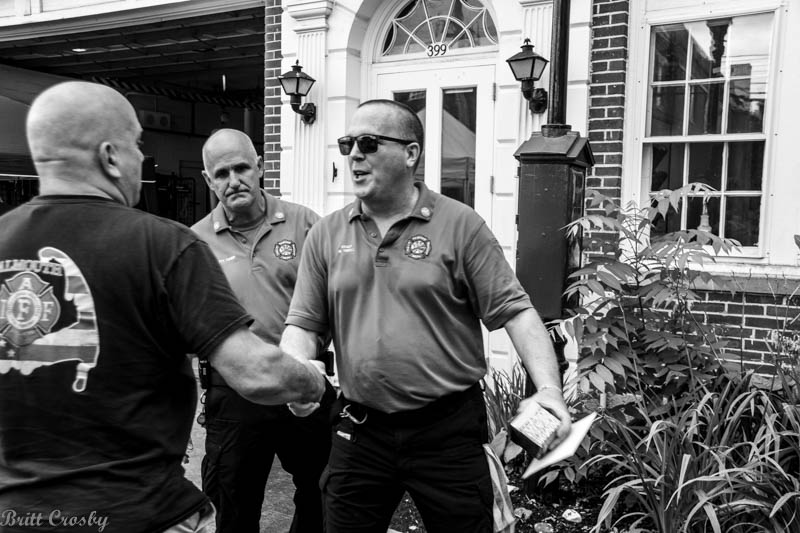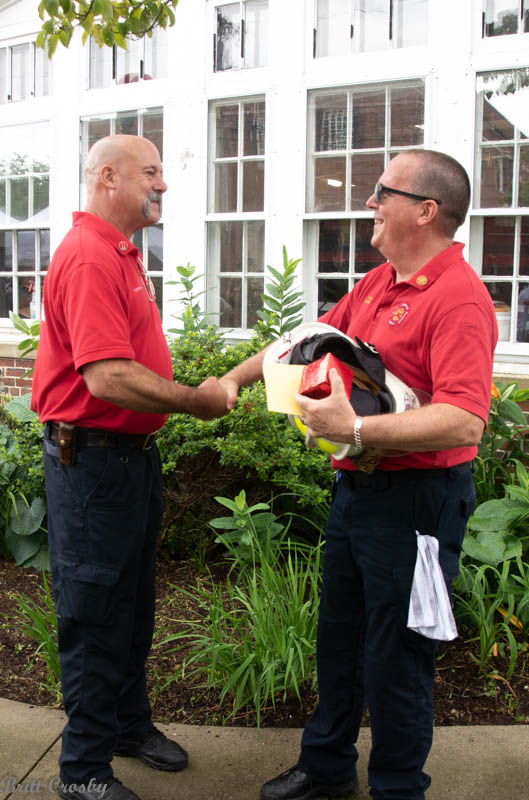 Falmouth Fire Department
Mike Small
Fire Chief to Retire
The Falmouth Fire Chief, Michael F. Small, announced his plans to
retire at the end of July 2020. Chief Small was appointed Chief in
2016 following the retirement of Chief Mark Sullivan and has served
4-1/2 years in that role. Prior to that, he served as Deputy Chief for
5 years and had many years as Captain and Lieutenant before that.
He also served as a Paramedic for many years.
Congratulations on your over 32 years of service to Falmouth!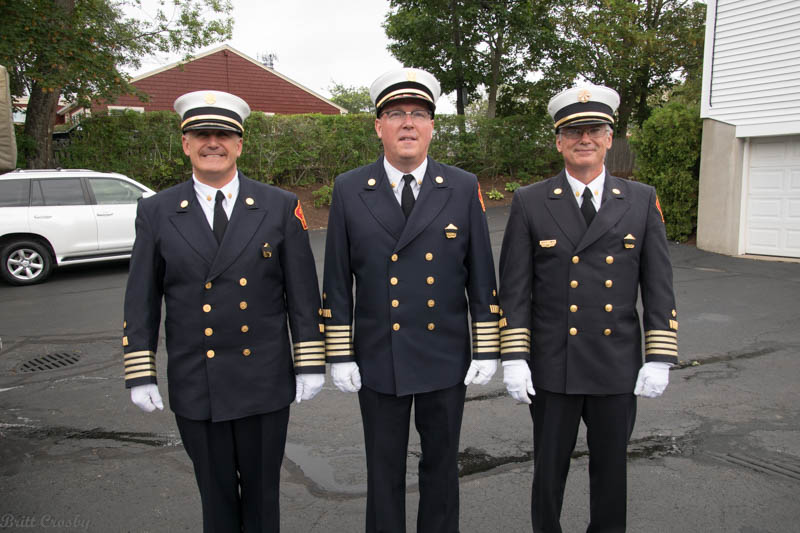 Fire Chief Michael Small (center),
with Deputy Chief Timothy Smith (right)
and Deputy Chief Scott Thrasher (left).
Falmouth Fire Department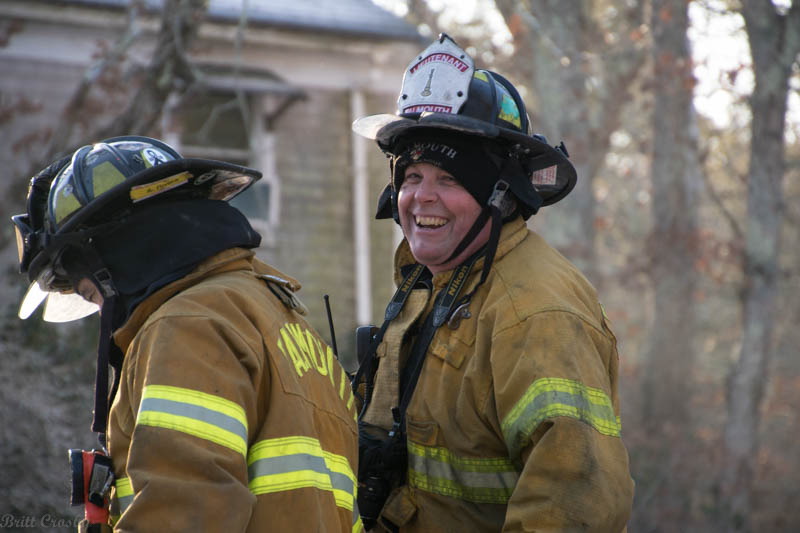 FALMOUTH RETIREMENT
Falmouth Fire Department Lieutenant/Fire Prevention Officer
Mel Trott Retired June 20, 2020. Mel started his fire service career
with the Bourne FD as a Firefighter/Paramedic in 1987. In August 1992
he joined the Falmouth FD where he moved up in rank to Lt/Paramedic
serving many years until taking the Fire Prevention Officer position on
September 16, 2007 where he has served since. He served as a fire investigator,
CPR Instructor, and has been active in many other ways over his career.
His 33 years of service are marked by his character, sense of humor,
and competence. Congratulations on your long career and best wishes
in your retirement!

Falmouth "Delayed" Retirement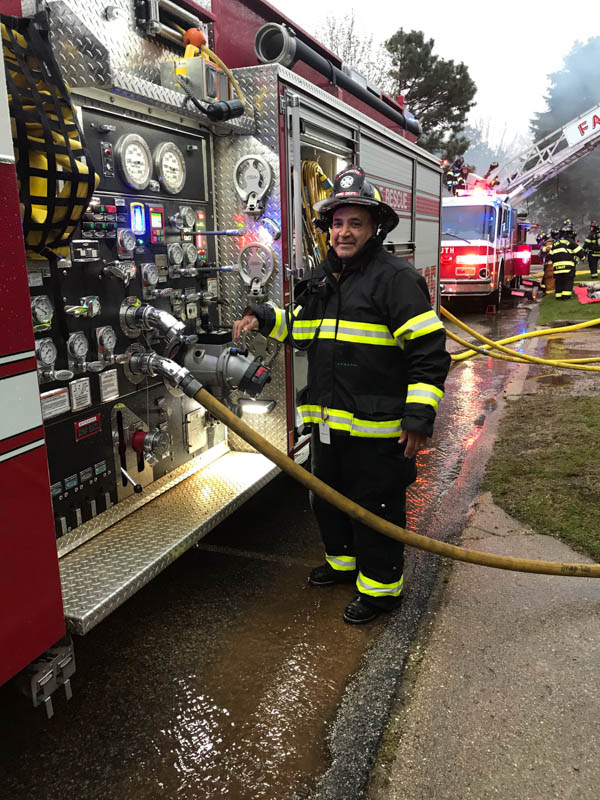 Falmouth Firefighter/EMT Pat Gonsalves wrapped up his
32 Year career on April 26, 2020. He was scheduled to get
off duty at 1800 hrs. Well, a thunderstorm came through in the
afternoon with lightning striking a large house on Tashmoo Drive.
He ended up driving Engine 25 first due to what became a
2 Alarm house fire that went well into the night. By the time
he got home around 2300 hrs, all the family and welcoming party
had given up and gone to bed! Great way to end a career!
Congratulations and Enjoy Retirement!


FALMOUTH FIRE DEPARTMENT
Falmouth regrets the passing of retired Firefighter / EMS Officer Mark "Turtle" Albert, age 56,
on January 22, 2019.
Falmouth Firefighter Paul Forsberg retired after more than 30 years of service. Congrats!
Jan 24, 2019




FALMOUTH FIRE DEPARTMENT
Retired Firefighter/EMT Felix Nunez, age 62, passed away on Jan 31, 2018. he served with FALFD from 1985 to 2001.
FALMOUTH FIRE DEPARTMENT
Falmouth Fire Department recently promoted Ryan P. Gavin to Captain, replacing Captain Greg Clements who passed away in July 2017. FFD also promoted Allen Rivera to Fire Prevention Officer with the retirement of long time FPO Mike Metell. Congrats to all!
Oct 14, 2017
LINE OF DUTY DEATH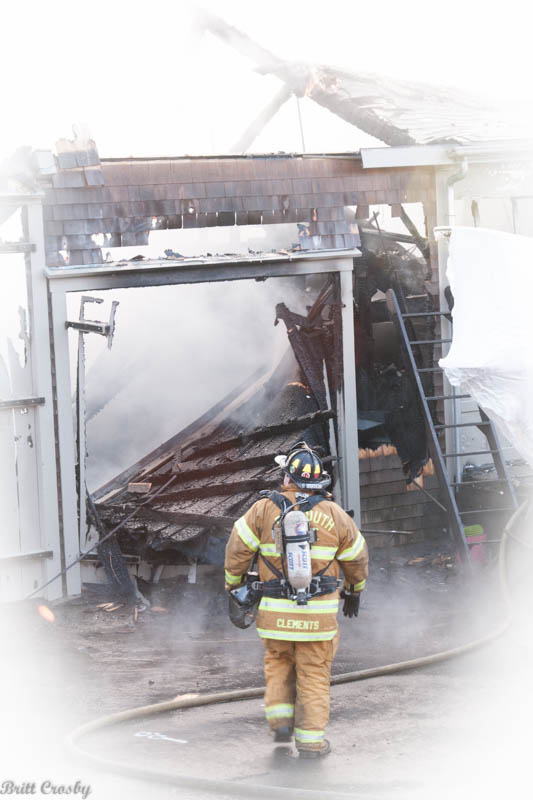 FALMOUTH FIRE DEPARTMENT
The Falmouth Fire Department regrets to announce the sudden passing of Captain Greg Clements on Sunday July 30, 2017 at age 54. He joined the Falmouth FD as a call firefighter at Station 4 and became a fulltime firefighter in 1986. He served as a dive team member and boat operator. Capt Clements was promoted to Captain in 2011 and was currently the senior Captain at FFD. He was a member of Falmouth FD for 31 years. His Line of Duty Death is attributed to complications from a medical incident suffered in December 2016.
Visiting hours will be Saturday August 5, 2017 from 0900-1100 hours at Chapman Cole & Gleason at 475 Main St, Falmouth. A service will follow at 1100 hours. Internment will follow at the St Joseph Cemetery on Gifford Street.
Posted July 31, 2017. Updated Aug 2, 2017


FALMOUTH FIRE DEPARTMENT
Falmouth Firefighter/EMT Todd Taylor has retired from the FFD after more than 35 years of service during which he was recognized numerous times for his actions and contributions. Congratulations and best wishes! His last day was June 22, 2017.
June 29, 2017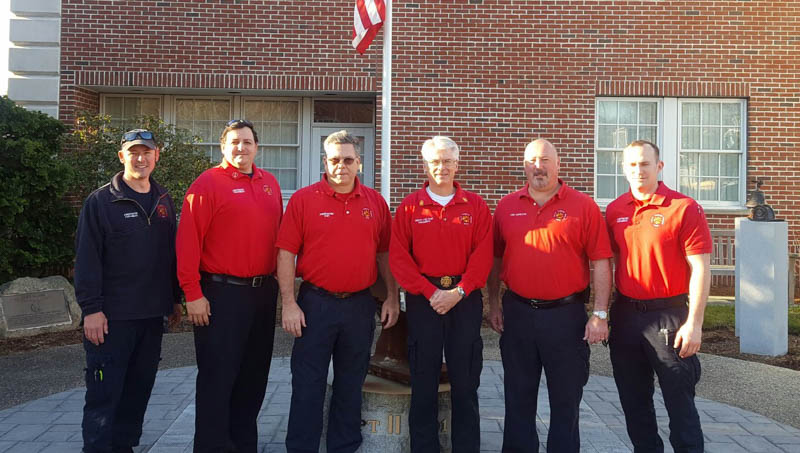 FALMOUTH FIRE DEPARTMENT
Congratulations to Falmouth Firefighter Russell Ferreira (3rd from left) upon his retirement from the Falmouth FD on April 16, 2017. FF Ferreira joined the Falmouth FD as a call FF in 1983 and served as a fulltime firefighter since 1987, a total of 34 years. He was very active in the union and served many years as the President of IAFF Local 1397.
April 19, 2017
FALMOUTH FIRE DEPARTMENT
Retired Falmouth FD Capt E. Michael "Mickey" Moniz passed away March 13, 2017.
March 14, 2017
RETIRED FIRE CHIEF PASSES
RETIRED FALMOUTH FIRE CHIEF PAUL D. BRODEUR
Retired Falmouth Fire Chief Paul D. Brodeur passed away on
January 20, 2017 after a battle with cancer. Chief Brodeur was
a long time member of the FFD, serving 34 years, the last 13 years
as Fire Chief. He retired in 2010.
R.I.P. CHIEF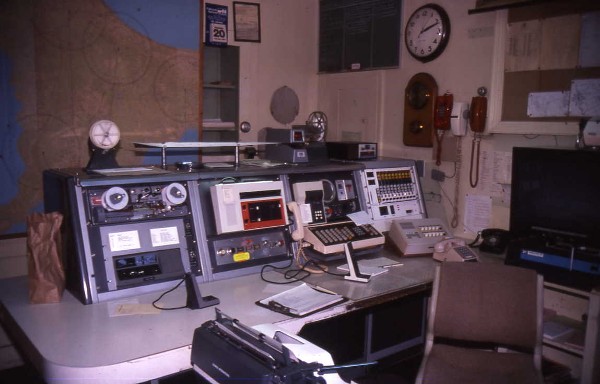 FALMOUTH FIRE DEPARTMENT
Regrets to announce the passing of retired Fire Alarm Superintendant Richard Oliver on Nov 18, 2016.
Nov 20, 2016
FALMOUTH FIRE DEPARTMENT
The Falmouth Fire Rescue Department held a promotional and recognition ceremony on July 8, 2016. During the event, several officers were officially sworn into their new positions including new Fire Chief Michal Small, new Deputy Fire Chief Scott J Thrasher, new Captain Bruce D. Girouard, and new Lieutenant Terrance A. Rogers. Four new firefighters were also sworn in. Several other department members were recognized for meritorious work in recent months. Congrats to all!
July 10, 2016


FALMOUTH FIRE DEPT
Falmouth Fire Department will be making the following promotions now that the Fire Chief position has been officially filled. The following personnel who were in acting positions will be made permanent:
Deputy Chief Scott Thrasher
Captain Bruce Girouard
Lieutenant Terry Rogers
Congrats to all! June 28, 2016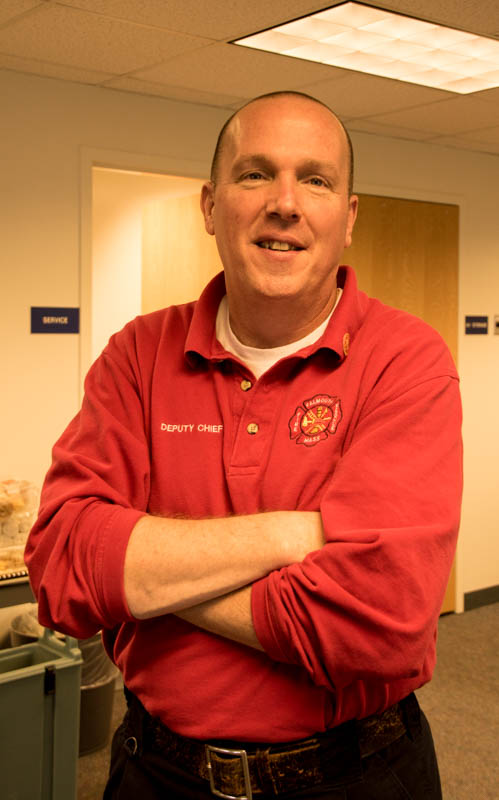 FALMOUTH FIRE DEPT
Falmouth Fire Department has a new "official" fire chief. Michael Small has been appointed as Fire Chief officially as of June 6, 2016 filling the position created by Chief Mark Sullivan's retirement. Chief Small started out in Bourne and has been a member of the Falmouth FD for many years. He moved through the ranks as a paramedic and officer, serving in recent years as a deputy chief and since the retirement of Chief Sullivan served as the Acting Chief. Congrats Chief Small on your official appointment!
June 7, 2016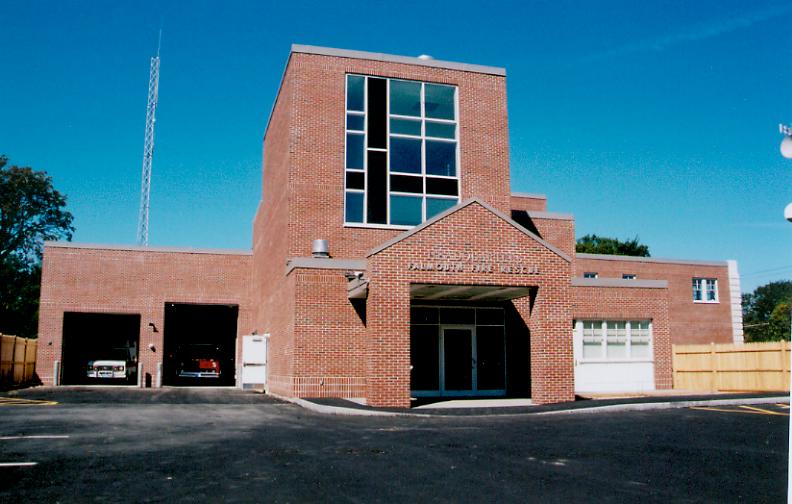 FALMOUTH FIRE DEPARTMENT
With the recent retirement of Fire Chief Mark Sullivan, the following officers have been assigned to acting positions.
Acting Fire Chief: Deputy Michael Small
Acting Deputy Chief: Capt Scott Thrasher
Acting Captain: Lieutenant Bruce Girouard
Acting Lieutenant: FF Terry Rogers
Feb 12, 2016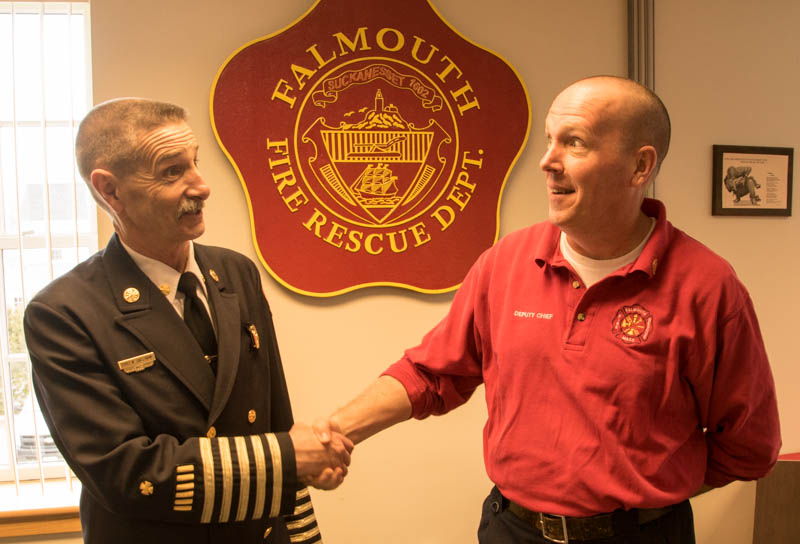 FALMOUTH FIRE DEPARTMENT
Falmouth Fire Chief Mark Sullivan has retired after 40 years in the fire service. He served as Falmouth's Chief for 5 years since 2010.
Deputy Chief Mike Small takes over as Acting Fire Chief as of Jan 15, 2016.
The process of selecting the next chief is ongoing and expected to be completed in the early Spring 2016.
Congratulations to both for their service!
Several other acting promotions will be announced soon.
Jan 15, 2016
FALMOUTH FIRE DEPARTMENT
Falmouth put a 1992 Sutphen pumper in service as Engine 24 on January 15, 2016 allowing the West Falmouth Fire Station #4 to once again have a fire engine. It has been equipped with only a pickup truck and 1 firefighter since November 2015 when the 1987 Ford pumper that was assigned went out of service.
Jan 15, 2016

FALMOUTH FIRE DEPT
Captain Michael White has retired after 29 years of service as of Dec 4, 2015. Capt White joined Fal FD in 1986. Congrats and enjoy your retirement!
FALMOUTH FIRE DEPT
Several vital apparatus have been taken out of service. Engine 24, Engine 20, Breaker 16, and Breaker 17 all removed from service for mechanical failures. West Falmouth Station #4 without a fire truck. Nov 15, 2015
FALMOUTH FIRE CHIEF TO RETIRE
Falmouth Fire Chief Mark Sullivan has been in the fire service for 40 years, serving as Falmouth FD's Chief since 2010. Prior to serving as chief he had been a paramedic, Lieutenant, and Deputy Chief. Chief Sullivan plans to retire in January 16, 2016.
STORY
Sept 10, 2015
FALMOUTH FIRE DEPT
Falmouth FD regrets to announce the passing of retired Falmouth Firefighter Robert Marshall on Aug 16, 2015 at age 82. He joined the Falmouth FD as a 14 year old Jr FF in the early 50's and became a fulltime firefighter in 1955, working 33 years until his retirement in 1988. He was the father of recently retired Captain James Marshall.
FALMOUTH FIRE DEPARTMENT
Firefighter Paul Consalves retired from the FFD in May 2015. He had been a member of the Falmouth FD since 1978. July 2015
FALMOUTH CAPTAIN RETIRES
Captain James Marshall has retired from the Falmouth Fire Department after 30 years of service. Congrats to Capt Marshall in his retirement.! Jan 2015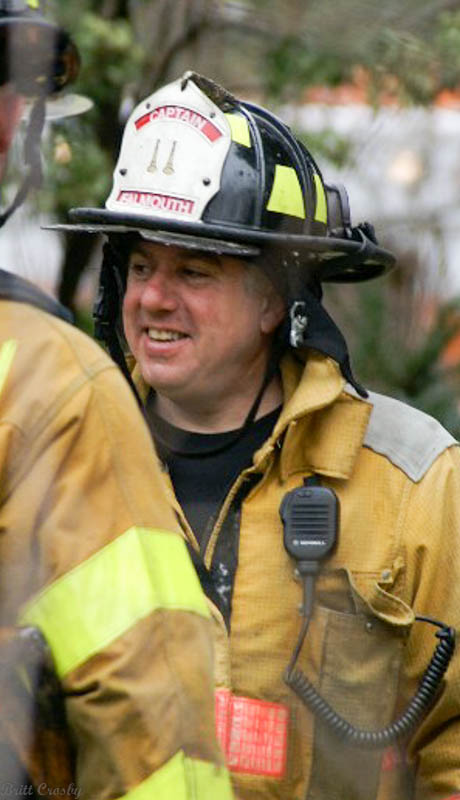 Falmouth FD also announces the retirements of Firefighter Ralph Moniz Jr after 32 years of service and FF Kevin Kelly with 20 years of service.
FALMOUTH HOSPITAL
Congratulations to Virginia B. "Ginny" Brodeur RN upon her retirement from the Falmouth Hospital Emergency Room. Ginny has been around the ER for nearly 40 years and will surely be missed by many she has helped over the years. Best wishes to her in retirement. April 2014.
FALMOUTH FIRE
Falmouth Fire Department has made the following promotions permanent effective March 16, 2014:
Timothy Smith has been promoted to Deputy Chief. Smith has been serving as Acting Deputy Chief for some time. Prior to that he served as Captain and Lieutenant. He is also a paramedic.
Lt Scott Thrasher has been promoted to Captain of Shift 3.
FF Ann Bartos has been promoted to Lieutenant on Group 4. She becomes the first female to hold such rank in the Falmouth Fire Department.
Congratulations to all of the personnel. March 2014
FALMOUTH FIRE DEPARTMENT
The Falmouth Fire Department has officially disbanded its call fire department as of June 2014. The last three standing members: Doug Martin, Richard "Doc" Henry, and Joe Kelley were presented with gold badges and plaques at a ceremony in June.

The Falmouth FD began in 1897 and had always maintained a large call department, with over 100 members on the roster, for much of the department's history.

As has happened with other Cape departments and call departments around the country in recent decades, the economic pressures, training requirements, dramatic increases in call volume and advances in EMS have reduced the ability of many departments to recruit and maintain call fire departments.

For those unfamiliar, a call fire department is essentially a volunteer style department where members are paid for calls and training, but otherwise are working in other occupations, until a call comes in and they respond from whatever they are doing to serve.

Falmouth is the third busiest department on the Cape these days, with over 6,000 runs a year, most of them EMS runs.

The department is now 100% fulltime with about 75 paid personnel, many of whom are paramedic/firefighters. The five stations are staffed by up to 14 personnel per shift, and as few as 10 per shift.

Many departments, like Falmouth, have not been able to keep up with the need for additional fulltime personnel as call personnel and other dynamics have actually reduced the number of personnel available to respond to calls, even while calls have doubled or tripled over the past couple decades. Falmouth still operates with only 1 or 2 personnel on duty in 4 of its 5 stations. While those personnel would have normally been supplemented with off duty or call members to make up a crew of 4 or 5 personnel, that is generally not these case any more.

Congratulations to those last three members for their service and place in history.
RETIRED FALMOUTH CHIEF PASSES
Retired Falmouth Fire Chief James F. Rogers has passed away at age 85.
Chief Rogers was a member of the Falmouth Fire Department from
1942 until 1986. He became a Deputy Chief in 1955 and Chief in 1978.
His son, Glen Rogers, also achieved rank of Deputy at Falmouth FD
and recently took a position as Fire Chief at the
Manchester by the Sea Fire Department.
VISITING HOURS: Tuesday March 5 1700-2000 hrs
at Chapman Cole & Gleason, 475 Main St, Falmouth center.
FUNERAL: Wednesday March 6, 2013 1100 hrs
at Church of Messiah, Church St., Woods Hole.
OBITUARY

FALMOUTH FIRE DEPARTMENT
Falmouth appointed Craig O'Malley (P) as EMS Officer
Falmouth Fire Department has made the following Acting promotions:
Acting Deputy Timothy Smith (from Captain)
Acting Captain (G-3) Bruce Girouard (from Lt)
Acting Lieutenant (G-1) Bill Newton
Acting Lieutenant (G-3) Russ Ferreira
Nov 12, 2012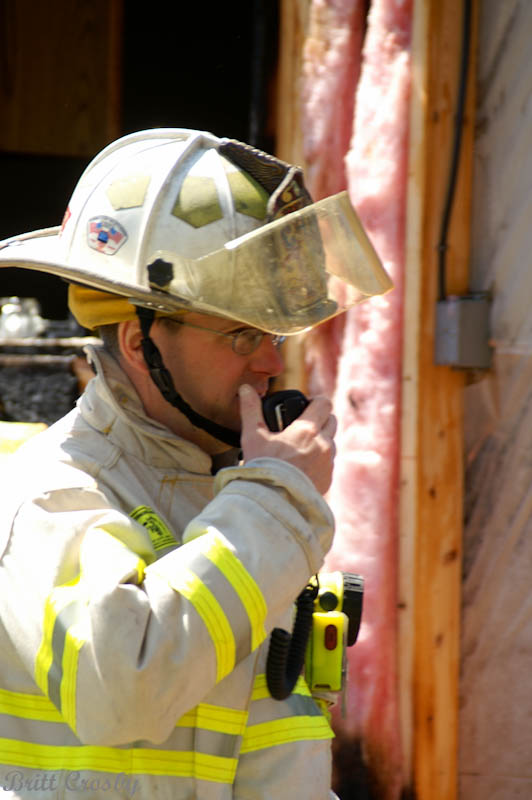 FALMOUTH FIRE DEPARTMENT
Falmouth Deputy Chief Glen Rogers (left) has been selected as the new Fire Chief for the Manchester-By-The-Sea Fire Department in Essex County, MA. Congrats and best wishes to Deputy Rogers (son of past Falmouth fire chief James Rogers) who has been a member of the Falmouth FD for many years, advancing thru the ranks to Deputy.
Also congratulations and best wishes to EMS Officer Joseph Dehnick (right) upon his retirement from the Falmouth FD effective 10-11-12. Joe served Falmouth FD for over 24 years and prior to that served with the Otis AFB fire dept.
Oct 14, 2012
FALMOUTH
Lieutenant Joseph Carlisle recently retired after 30+ years with Falmouth FD. Contrats and best wishes to him! March 2012
FALMOUTH FIRE DEPARTMENT
The Falmouth Fire Department has announced the full appointments of the following personnel effective September 13, 2011:
Fire Chief : Mark D. Sullivan
Deputy Chief: Michael F. Small
Captain: Timothy R Smith (Group 3)
Captain: Gregory D. Clements (Group 2)
Lieutenant: Robert T. Bergeron Jr. (Group 2)
Each had been in acting positions for some time due to retirements. Congratulations to each of these personnel. Sept 2011
FALMOUTH FIRE DEPARTMENT
With the recent retirement of Fire Chief Paul Brodeur, a number of promotions and reassignments have been implemented.
Serving as Acting Fire Chief is Deputy Mark Sullivan.
Serving as Acting Deputy is Captain Mike Small.
Serving as Acting Captains are Joel Carlisle, Tim Smith, and Greg Clements
Serving as Acting Lieutenants are Robert Bergerm, Craig O'Malley
Oct 2010
FALMOUTH FIRE DEPARTMENT
Falmouth Fire Chief Paul D. Brodeur will be retiring in October 2010. Chief Brodeur came through the ranks of Falmouth FD serving for 34 years, the last 13 as Chief. Congratulations to him. STORY