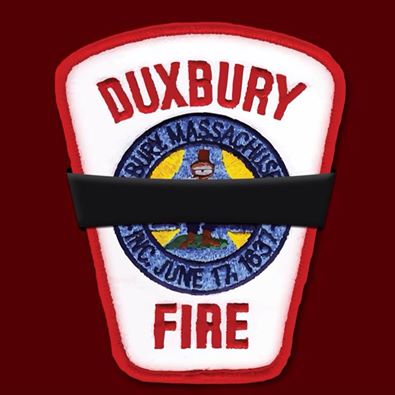 JOHN. E. "JACK" THOMAS
ACTIVE DUTY FIRE FIGHTER / EMT

The Duxbury Fire Department regrets to announce the sudden passing
of active duty member John E. Thomas April 27, 2014.
Age 56.
Firefighter Thomas was a 28 year career firefighter EMT.
Duxbury Firefighters Local 2167 IAFF
WAKE
Sunday May 4, 2014 14:00 - 18:00 Hrs
MacDonald Funeral Home,
1755 Ocean Street, Marshfield
Firefighters wishing to pay respects shall assemble for a walk-thru at 13:00 Hrs
Class A Uniforms. Vehicle staging at Marshfield Library, 15 Library Place,
adjacent to the MacDonald Funeral Home.
FUNERAL
Monday May 5, 2014 11:00 Hrs
MacDonald Funeral Home
Space is limited
In lieu of flowers, donations can be made to the
Duxbury Firefighters "Jack Thomas Fund"
668 Tremont Street, Duxbury, MA 02332.
Funds will be donated to charities Jack was passionate about.
Please keep FF Thomas' daughter Michelle in your thoughts and prayers.
Further Info
Duxbury Fire Department: 781-934-5693