HARWICH FORESTRY
HARWICH FORESTRY 71
Former military LMTV
Combined high water and forestry use.
500 gallon skid unit - formerly Mashpee B353
April 2018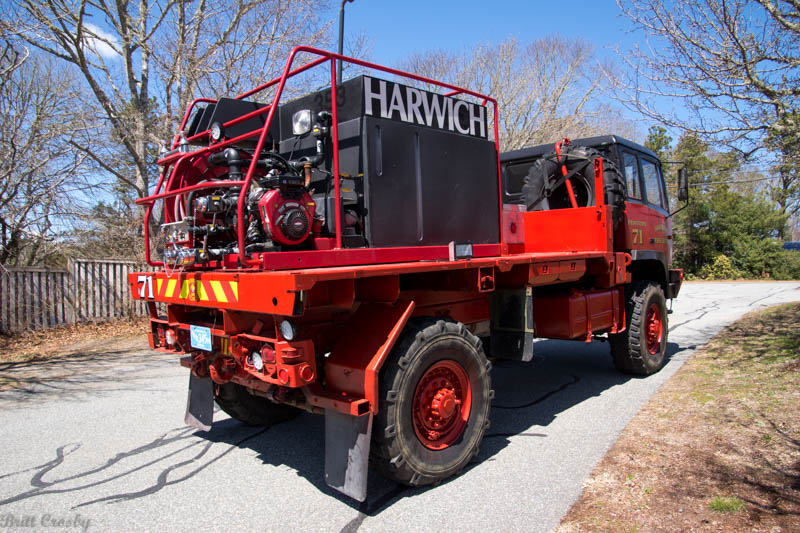 HARWICH FUTURE FORESTRY
Harwich has taken delivery of a former military chassis
which is planned to be setup as a forestry truck.
Aug 2017

HARWICH AMBULANCE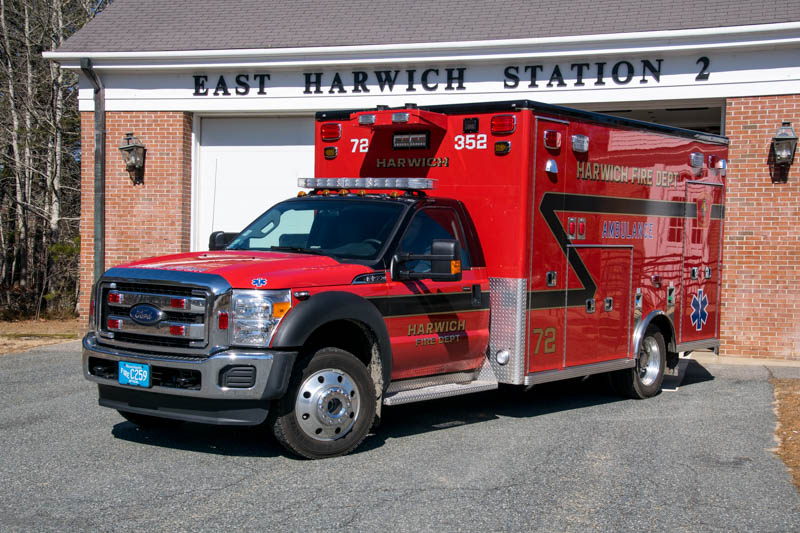 HARWICH AMBULANCE 72
2016 Ford F-550 / LifeLine Type I Ambulance
EMS 352
Mar 2017

HARWICH CAR
HARWICH CAR 70
2006 (2014) Ford F-350 4x4 Pickup Truck
Repainted. Formerly white.
Aug 2017

HARWICH "BOAT"
HARWICH FUTURE BOAT
Harwich also took delivery of a surplus boat.
Aug 2017


HARWICH LADDER
HARWICH LADDER 66
1992 E-One 110' Aerial Ladder
Refurb/Repainted
Mar 2017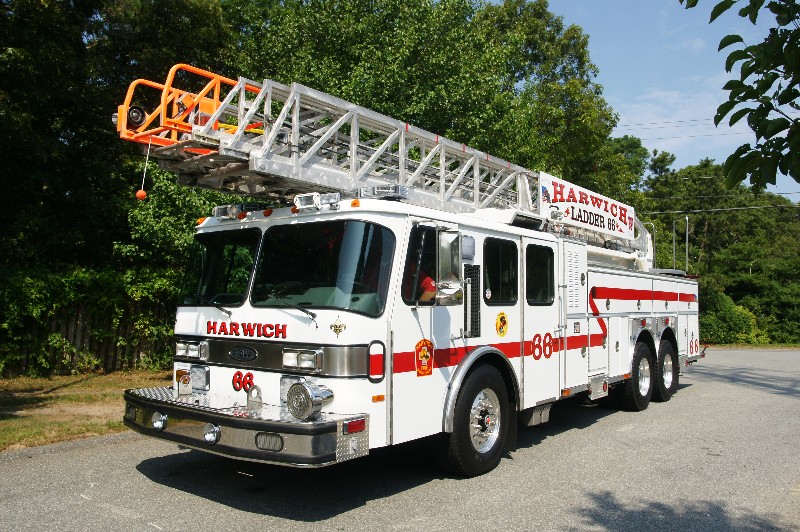 Harwich Boat
Harwich Boat 77
2013 Eastern Boats

Harwich New Engine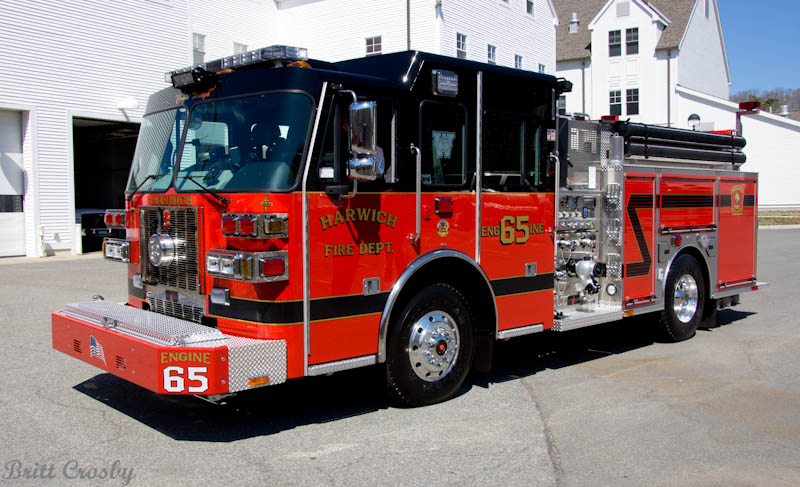 Harwich Engine 65
2012 Sutphen 1500/500 Pumper
First "new" engine in Harwich since 2001
In service April 2012
Replaced 1985 Seagrave/E-One 1250/500 Engine 65
assigned to Station 1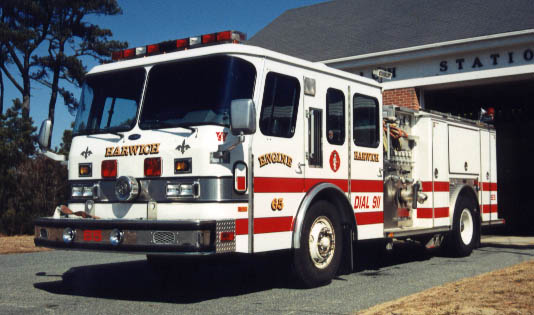 Retired Engine 65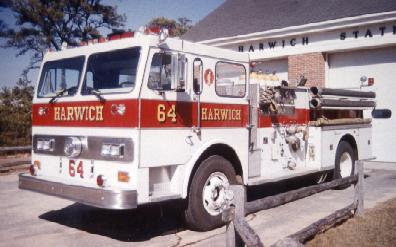 Originally as Engine 64

Harwich Car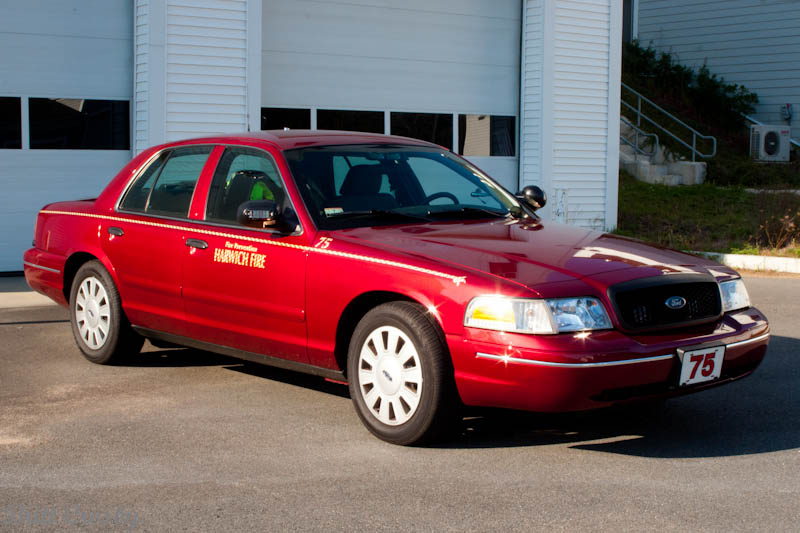 Harwich Car 72
2006 Ford LTD Crown Victoria Fire Prevention Car
In service 2011 Car 75
Reassigned Car 72 in Aug 2012


Harwich New Dive Unit
Harwich Dive 75
2001 Ford E450 / Road Rescue Type III
former ambulance and town Emergency Management unit
transferred to Dive Team unit.
Replaced 1980 GMC / E-One Special Hazards 72
used from 1998 to 2011.
Unit 72 reassigned as fire prevention car
while 75 (formerly FPO) becomes dive unit ID.



Harwich New Ambulance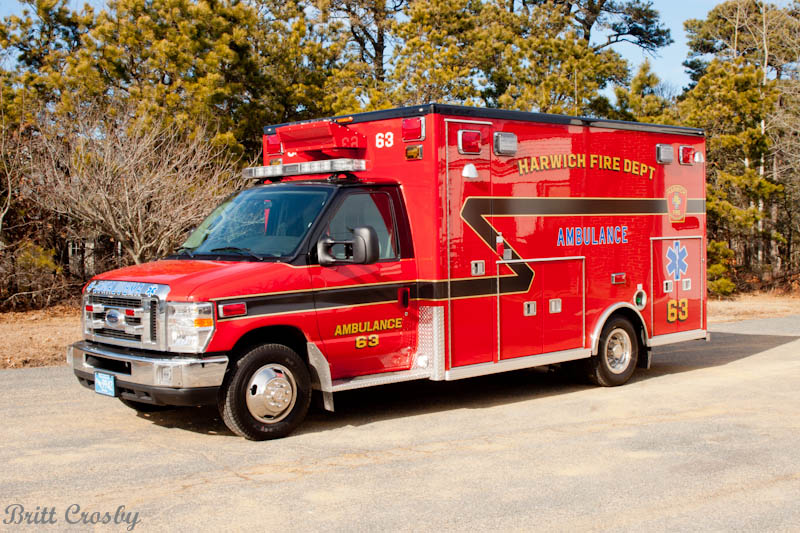 Harwich Ambulance 63
2012 Ford E450 Super Duty / Life Line Type III Ambulance
In service Feb 2012
Replaced 2010 Ford / Lifeline - Reassigned to A-62
First red / black ambulance in Harwich.
2008 Ambulance 62 becomes A-73


Harwich New Car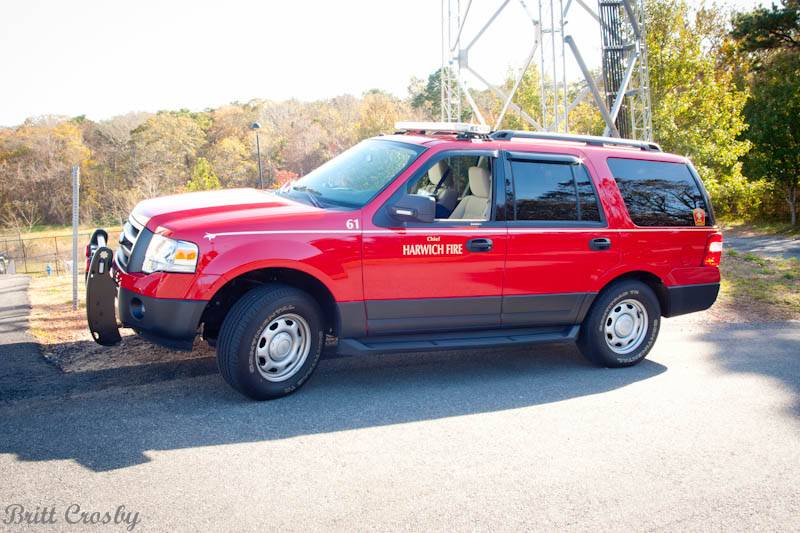 Harwich Car 61
2011 Ford Expedition 4x4 SUV
Initially Car 71 Deputy Car.
Transferred to Chief Car 61 in Oct 2011


Harwich New Car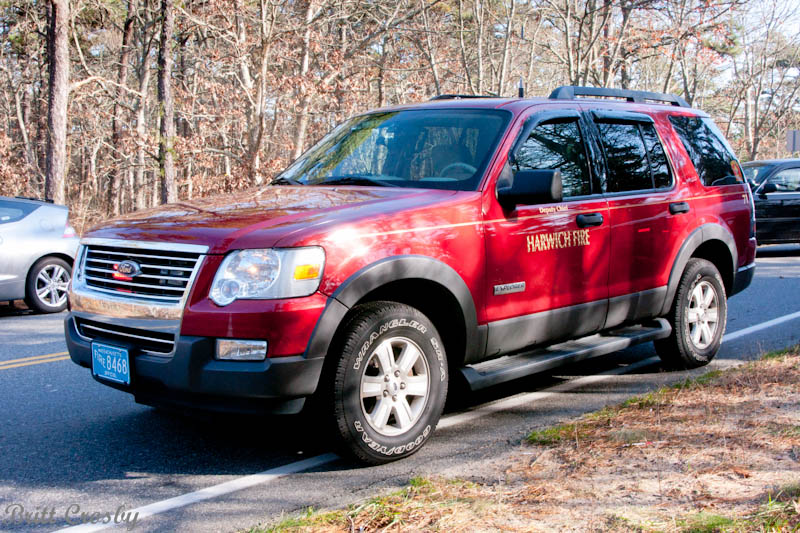 Harwich Car 71
2006 Ford Explorer 4x4 SUV Deputy Chief Car
Formerly Car 61 Chief Car
To Deputy in Oct 2011


Harwich New Car
Harwich Car 60
2006 Ford Explorer 4x4 SUV
Originally police vehicle
Became Harwich FD Deputy Car
Then utility Car 60 in 2011
Replaced 1991 Ford LTD


Harwich New Engine
Harwich Engine 68
Harwich acquired the retired COMM FD Engine 303 in Feb 2011.
The 1987 Pierce Arrow 1500/1000 pumper was then refurbed by
Harwich over the summer / fall of 2011 by M&R.
It went back in service with the "new" Harwich look in Dec 2011.
It is the first red / black apparatus in Harwich.
Assigned first due out of Station 2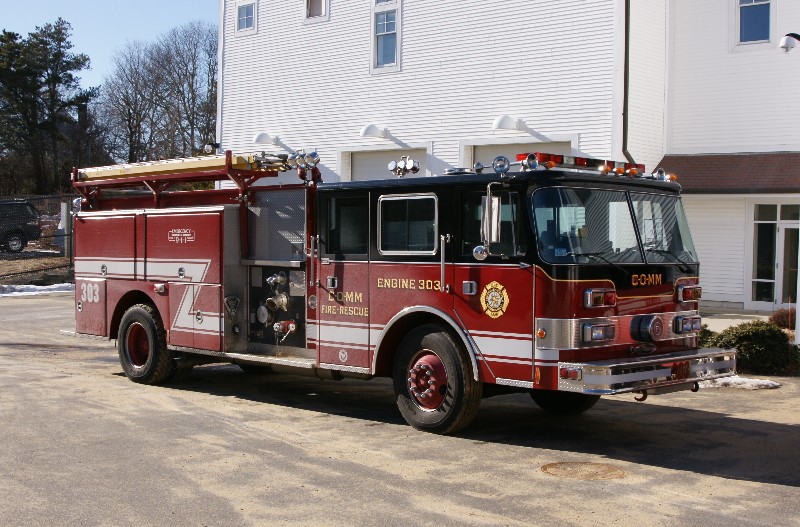 Former COMM Engine 303 on arrival in Harwich.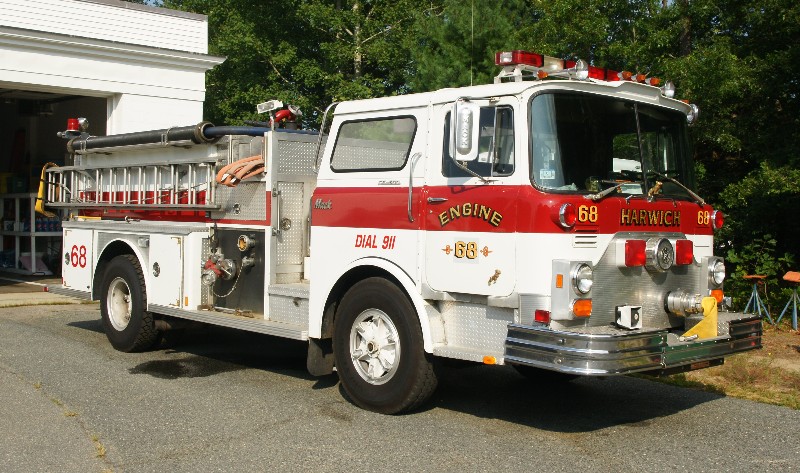 The old Engine 68 1976 Mack was retired in Fall 2010.

Harwich Ladder Refurb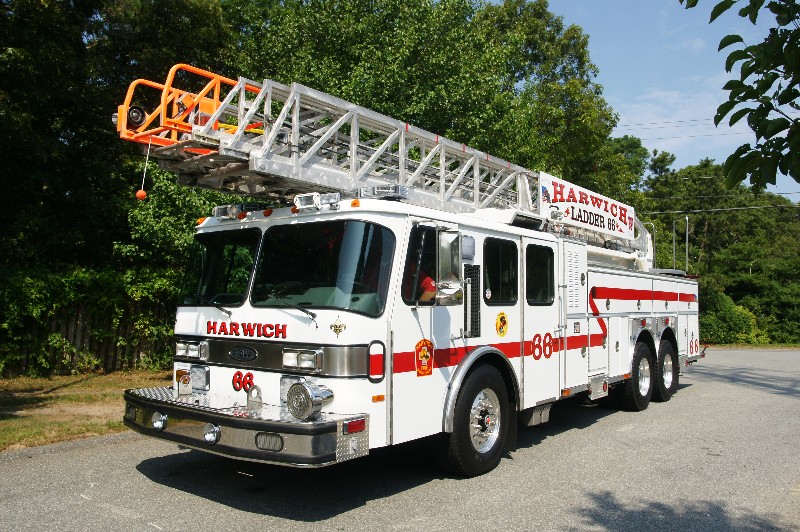 1992 Emergency One Hurricane 4 door Cab Forward Aerial Ladder Truck
Full Greenwood refurb - back in service April 2010.

Harwich New Pickup
Harwich Service 70
2005 Ford F-250 put in service with Harwich FD in 2010.

Harwich New Ambulance
Harwich Ambulance 63
2010 Ford E450 Super Duty / Life Line Type III Ambulance
July 2010
2008 Ford / Road Rescue reassigned to Amb 62
2007 Ambulance becomes spare A-73


Harwich New Ambulance


Harwich Ambulance 63
2008 Ford E450 / Road Rescue Type III Ambulance
Sept 2008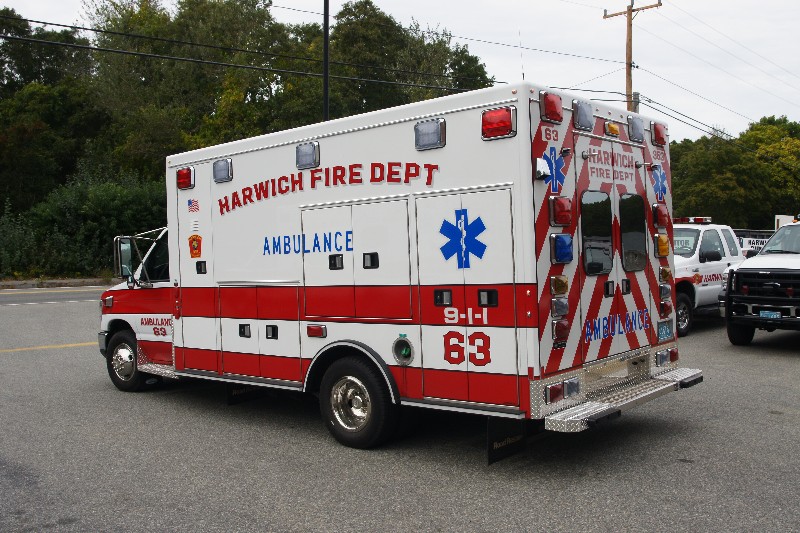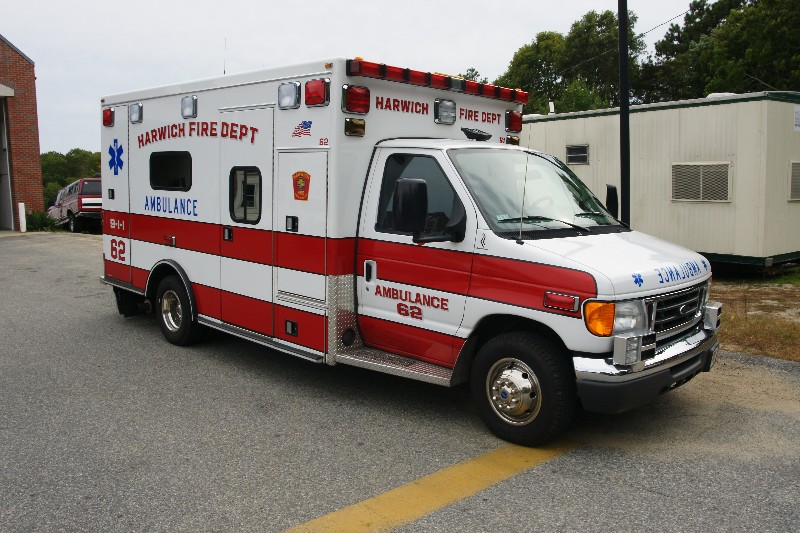 Harwich Ambulance 62
2007 Ford E450 / Road Rescue Type III
Formerly A63
Sept 2008
Previous 2003 A62 now A73