Truro New Engine




TRURO ENGINE 483
Truro FD took delivery of their new 2006 HME / Ferrara Pumper
in Oct 2006. It has 1500gpm, 1000gals, Class A & B FoamPro CAFS system.
It has hydraulic generator, lighting, deckgun, 4" LDH, hard suction, etc..
The new engine is the first cab forward in Truro and also the first to have a white roof.
Replaced 1969 Chevy / Maynard pumper.
To go in service later in October 2006.
Oct 2006

Old E483 retires
Truro New Chief Car

Car 471
2004 Ford LTD Crown Victoria Fire Chief Car
Jan 2004

Truro New Ambulance

Truro Rescue 486
2003 Ford E450 / Braun Type III Ambulance
Delivered June 2003
Truro Fire Department Chief Car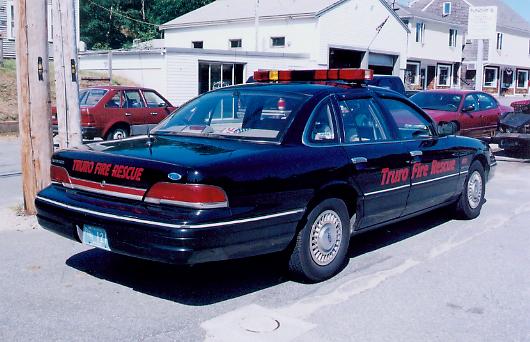 Car 471
Photo Sept 2002
1993 Ford LTD Fire Chief Car
Former police cruiser.


Truro Fire Department's Forestry Truck
Forestry 480
Delivered 2001
2001 Ford F350 4x4 / Fire One Forestry Truck
250 gpm / 200 gallons / Class A foam
Replaced Squad 480



Truro's Newest Rescue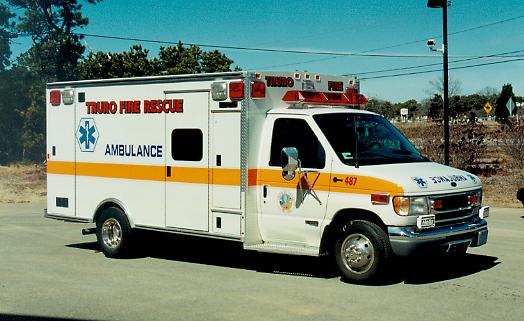 R487 - EMS Rescue 371
Truro recently placed a 1999 Ford E450 Super Duty / Braun Ambulance in service at Truro Fire Headquarters. It is white with an orange stripe.