CapeCodFD.com
HARWICH FIRE RESCUE
PROMOTIONAL CEREMONY
November 11, 2015
HARWICH FIRE DEPARTMENT
Harwich FD held a special promotional ceremony on Wednesday November 11, 2015
at the Harwich Public Safety Facility.
Harwich Fire Chief Norman Clarke Jr welcomed a large group of Harwich fire and police
personnel, active and retired members, friends, and family members from across the Cape
to witness a changing of the guard at the Harwich Fire Department. The ceremony was held
on Veteran's Day and began after an appropriate recognition of the importance of the day
and all those who serve to protect freedom.
Harwich Deputy Chief Kent Farrenkopf was recently selected to become the new fire chief
in the town of Eastham and is leaving the Harwich FD after many years of service, the last
four years as the Deputy Chief.
Captain David LeBlanc was promoted to Deputy Chief.
Firefighter Scott Tyldesley was promoted to Lieutenant.
A Captain promotional exam will be held early in 2016 to fill the position vacated by
Leblanc's promotion.
Four other members were recognized as designated OICs:
Justyne Walorz, Ryan Edwards, Tom Gould, Paul Finn
CONGRATS TO ALL!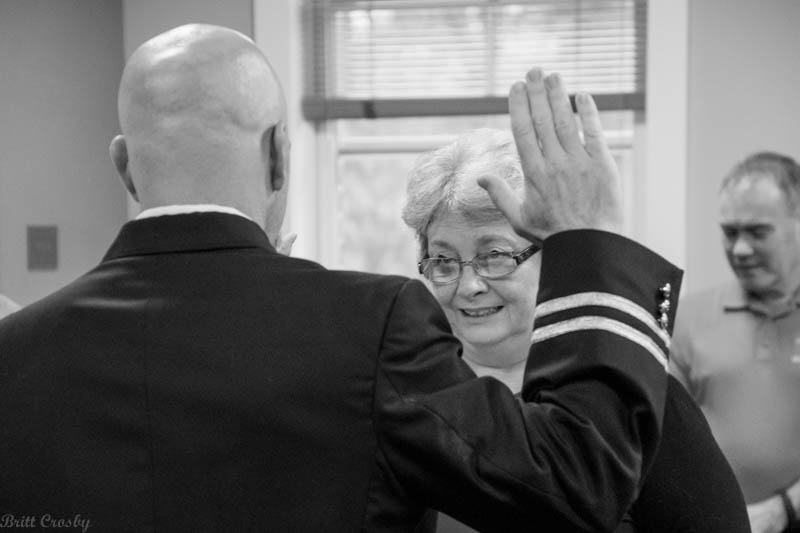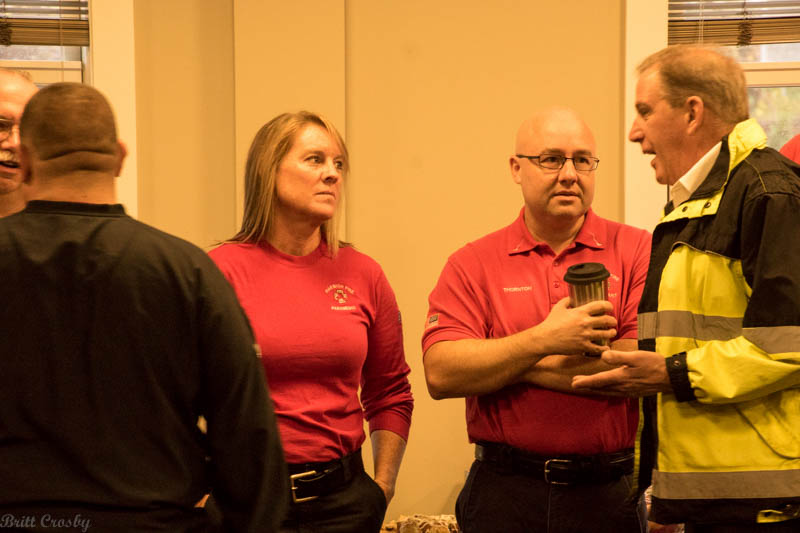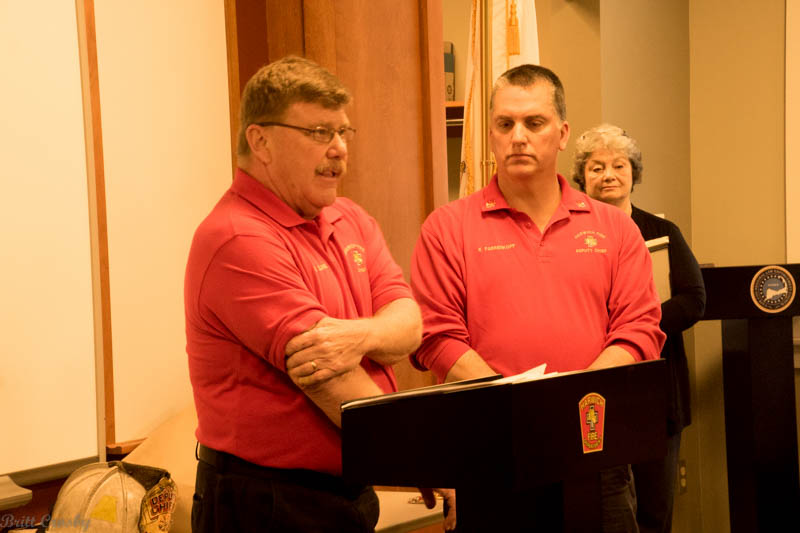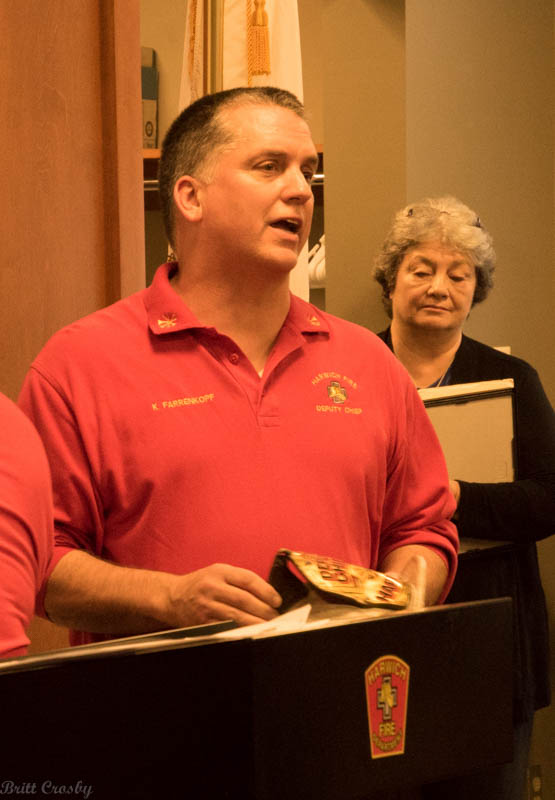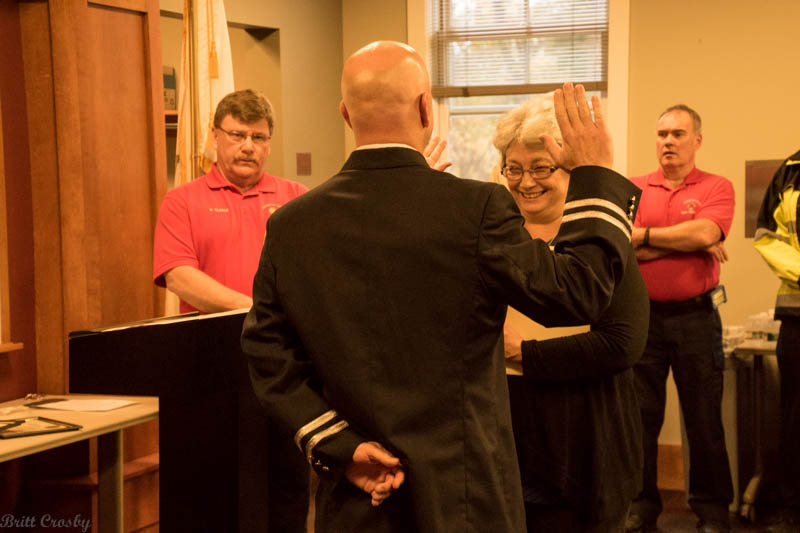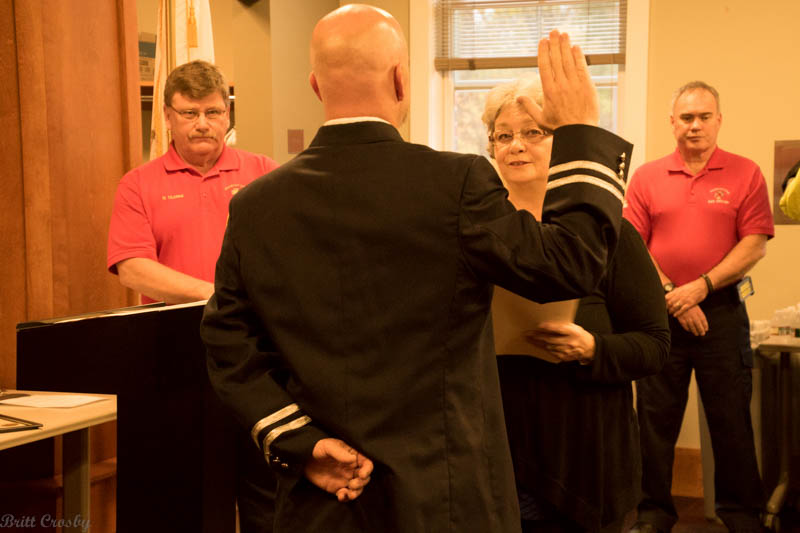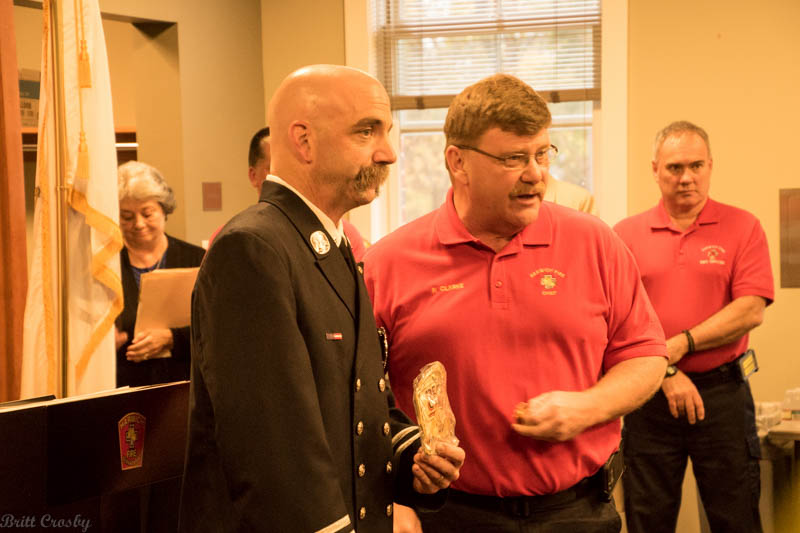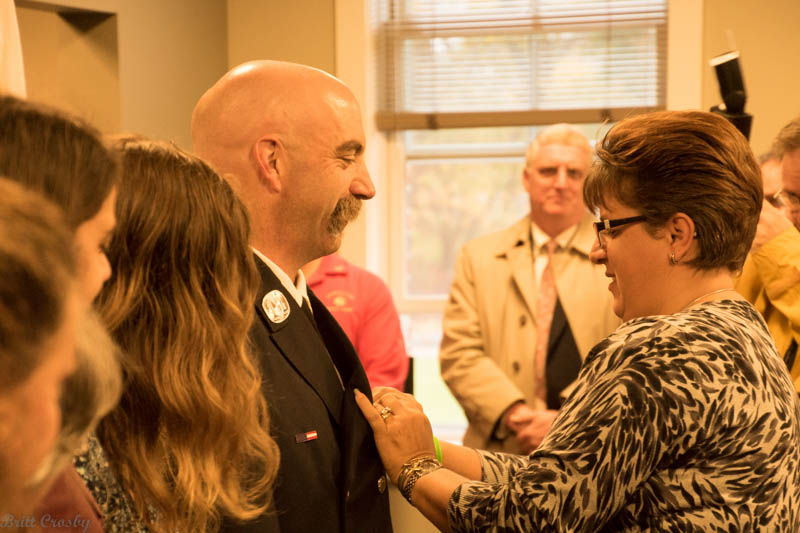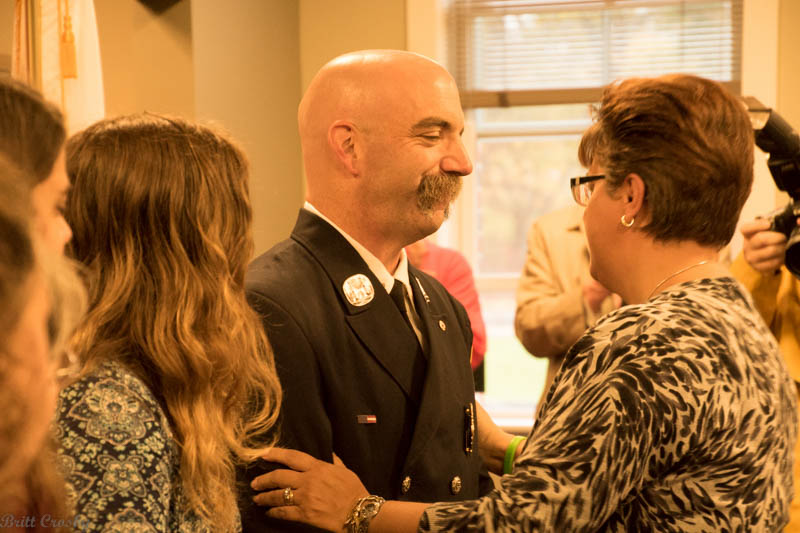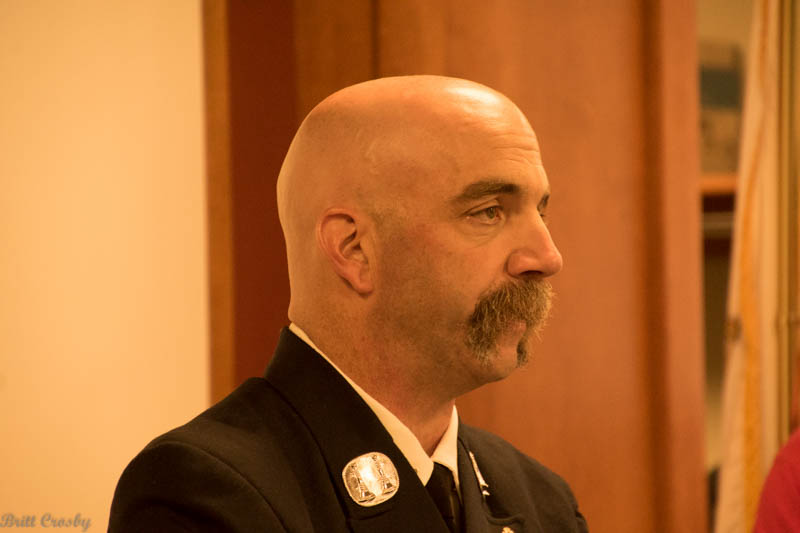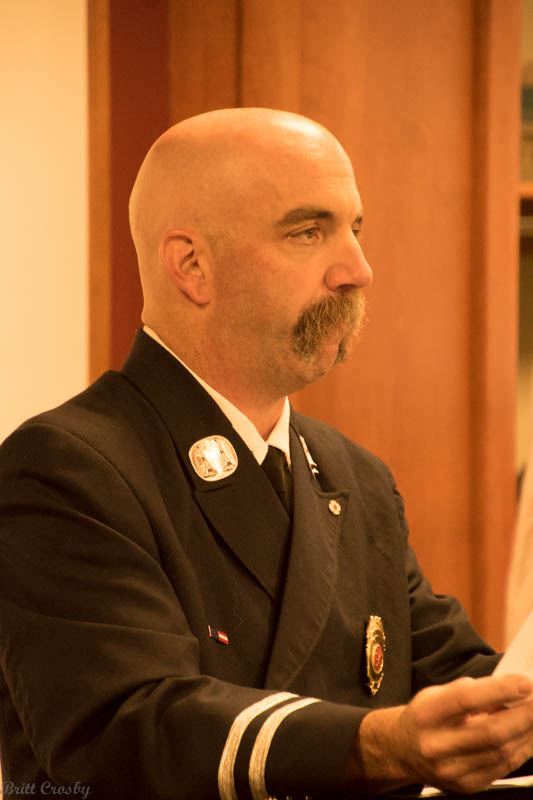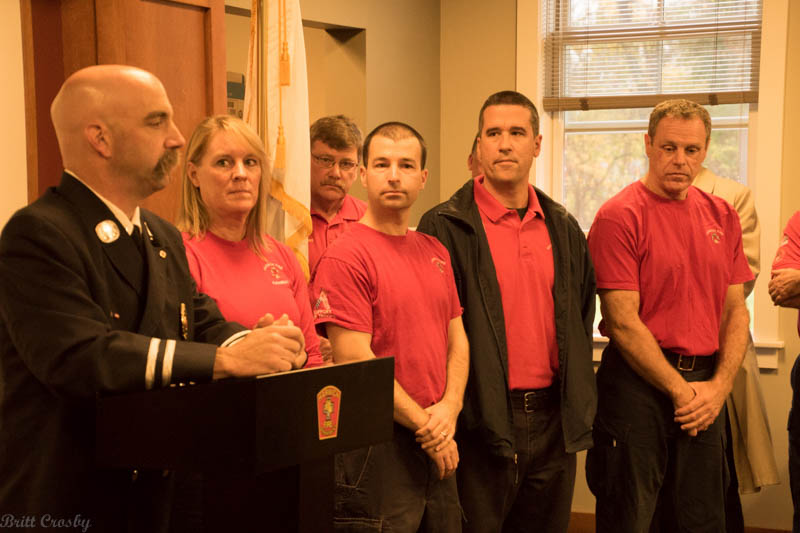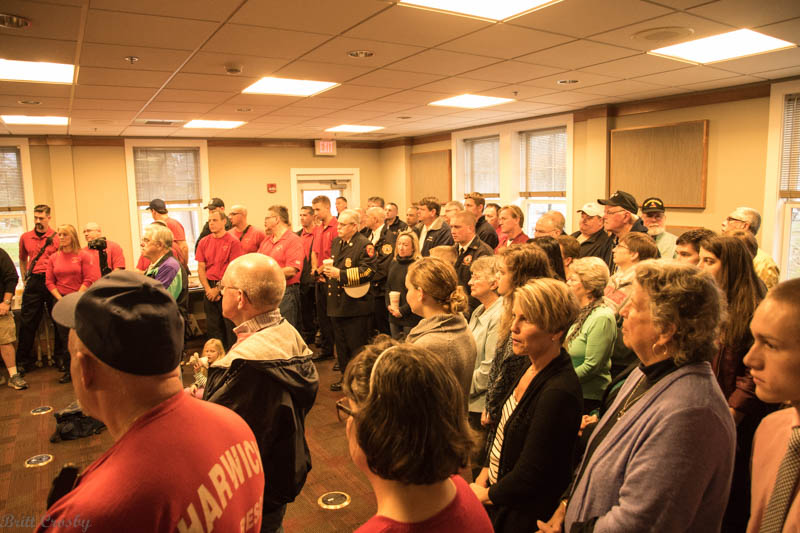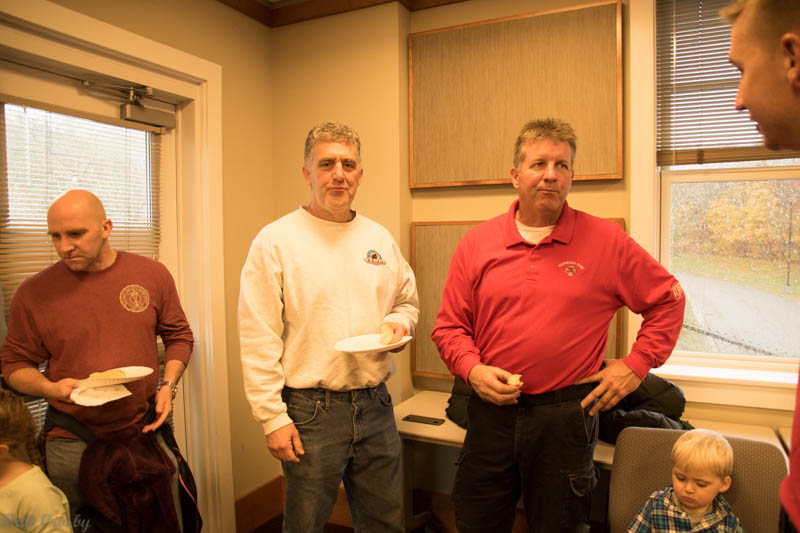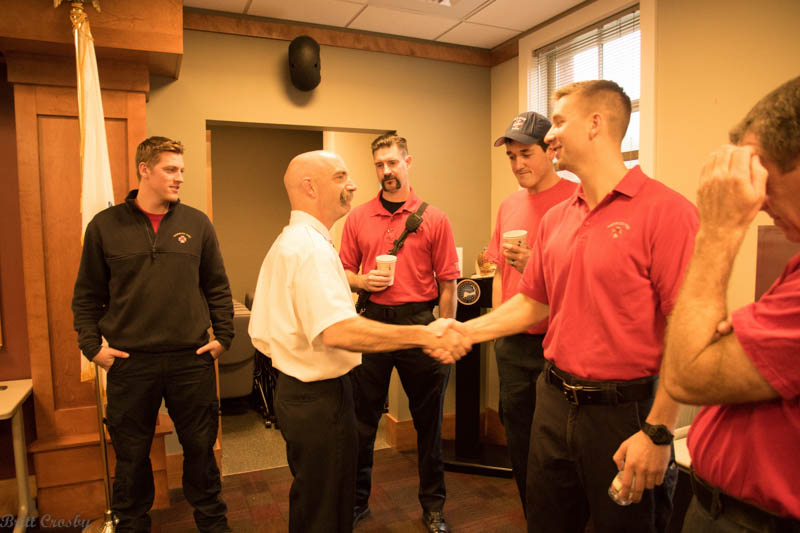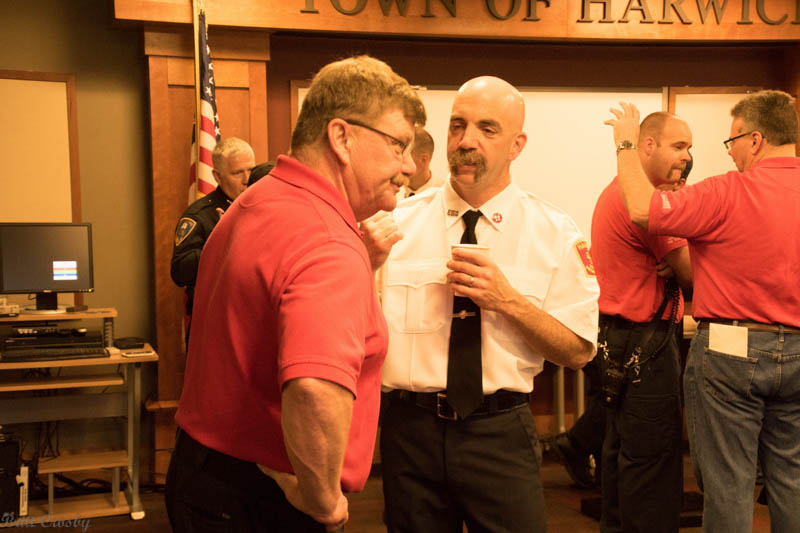 CapeCodFD.com
2015