CapeCodFD.com
HARWICH FIRE DEPARTMENT
PROMOTIONS
Retirement Fire Chief Norman Clarke, and new
Fire Chief David LeBlanc, Deputy Chief Craig Thornton,
Captain Justyne Walorz, and Lieutenant Brad Willis
July 18, 2020
HARWICH FIRE DEPARTMENT
David LeBlanc is sworn in as the new Fire Chief in the Town of Harwich on Saturday
July 18, 2020. He takes over for Chief Norman Clarke who served as Chief since 2011.
Clarke was a member of the HFD for 43 years working his way through the ranks.
LeBlanc has served as the Deputy Chief since November 2015, after serving as a
Captain and Lieutenant prior.
In addition to the celebration of Clarke's service and the promotion of the new Chief,
the ceremony also included the promotion of Captain Craig Thornton to Deputy Chief,
promotion of Lieutenant Justyne Walorz to Captain, and promotion of FF/Paramedic
Brad Willis to Lieutenant. Other members were recognized for completing probation.
Amongst the Covid-19 precautions, most of those present for the ceremony wore
masks and maintained "social distancing". For the record, some photos showing faces were done
while observing safe, brief and appropriate care.
CONGRATULATIONS TO ALL THE NEW OFFICERS!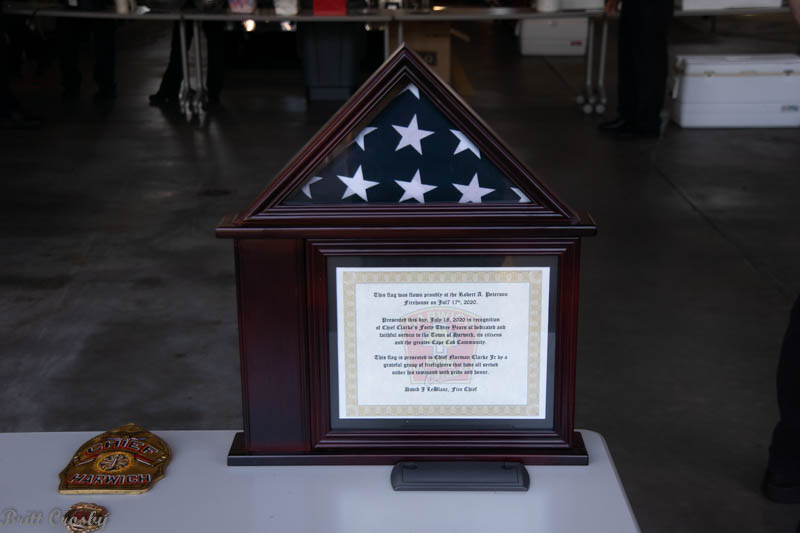 Presented to retired Chief Norman Clarke Jr.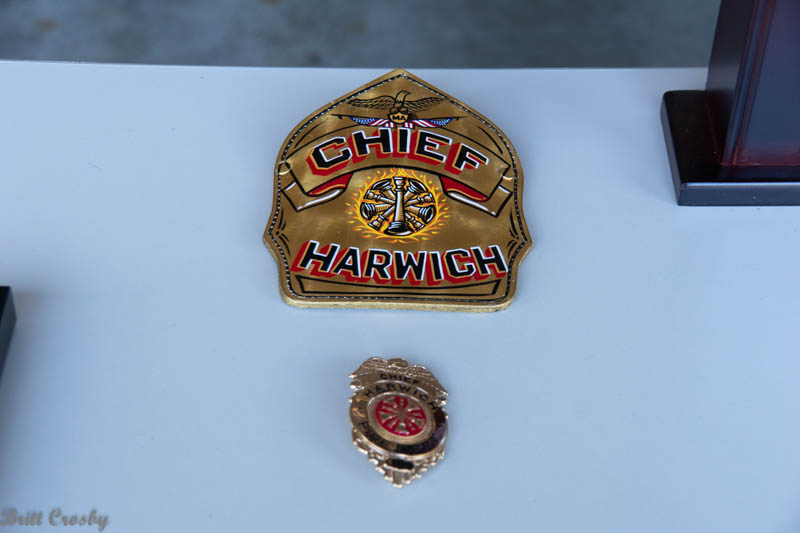 The new Fire Chief shield and badge
The new Deputy shield
The new Captain of Group 4
The new Lieutenant Group 1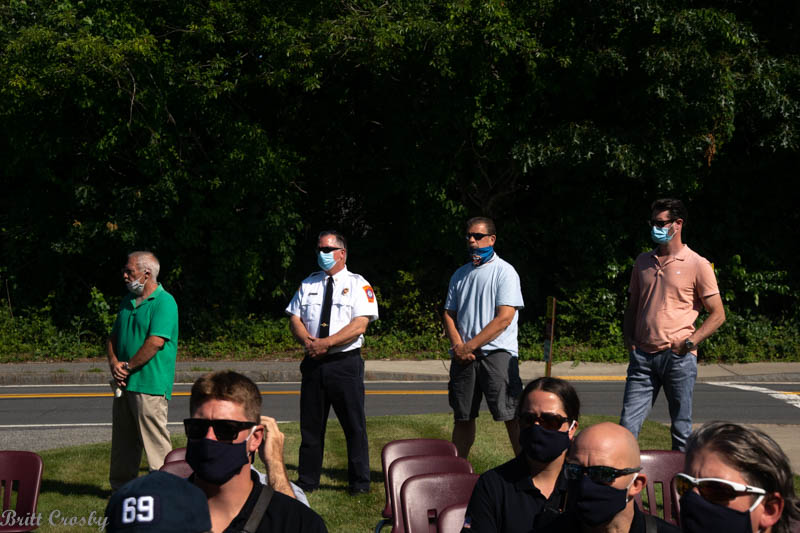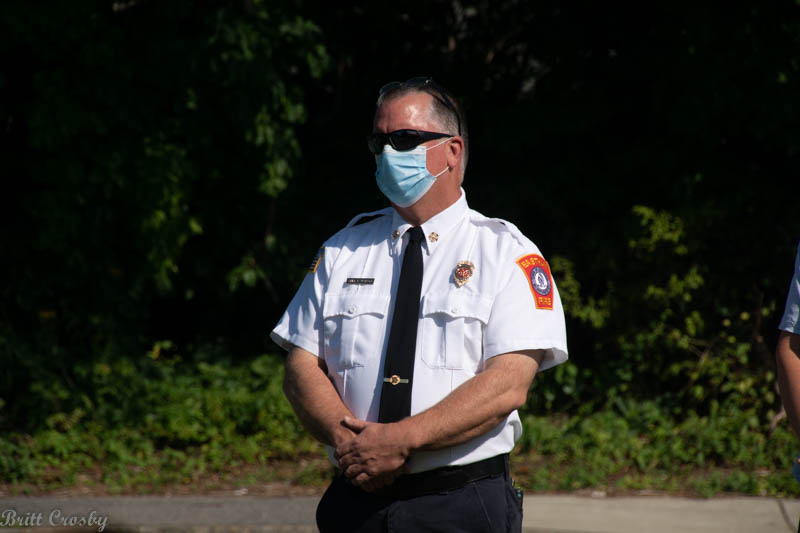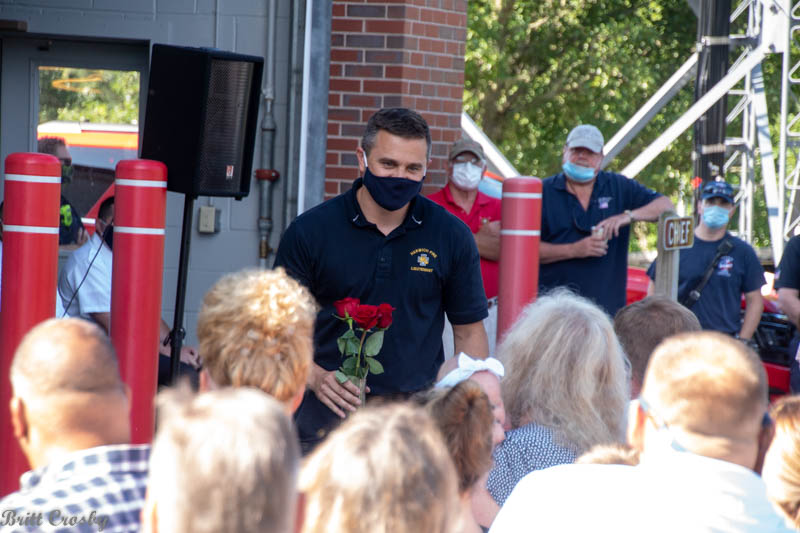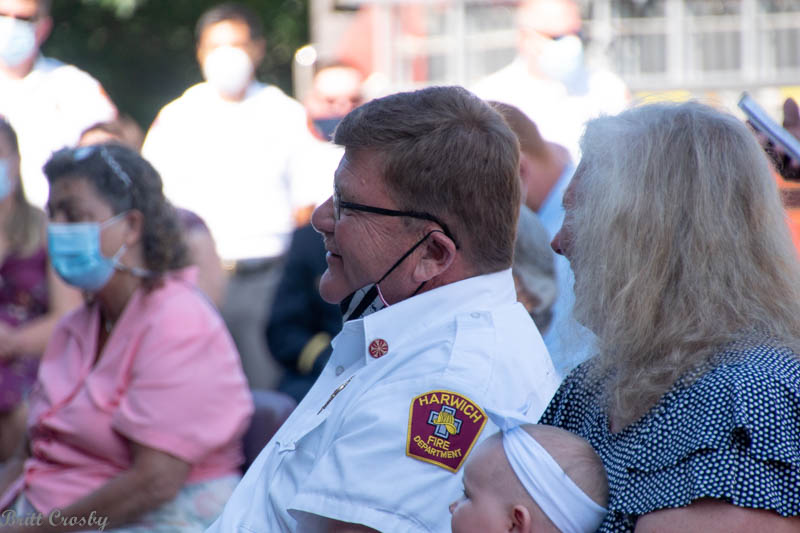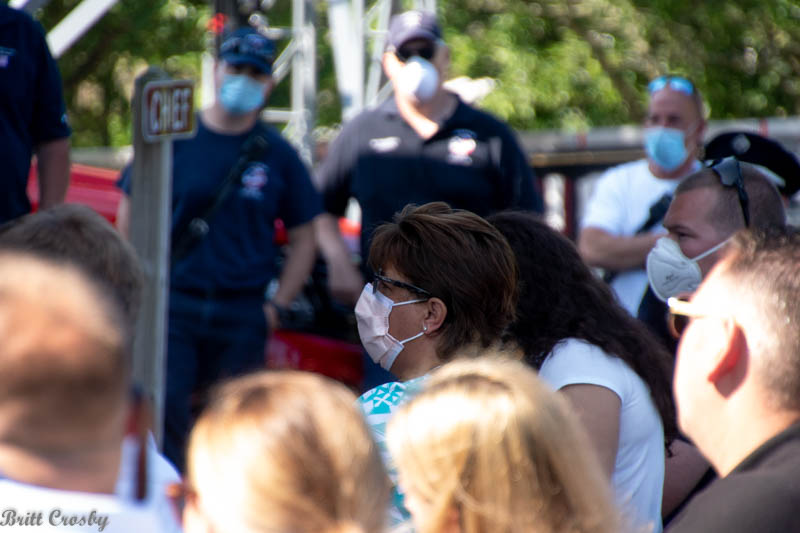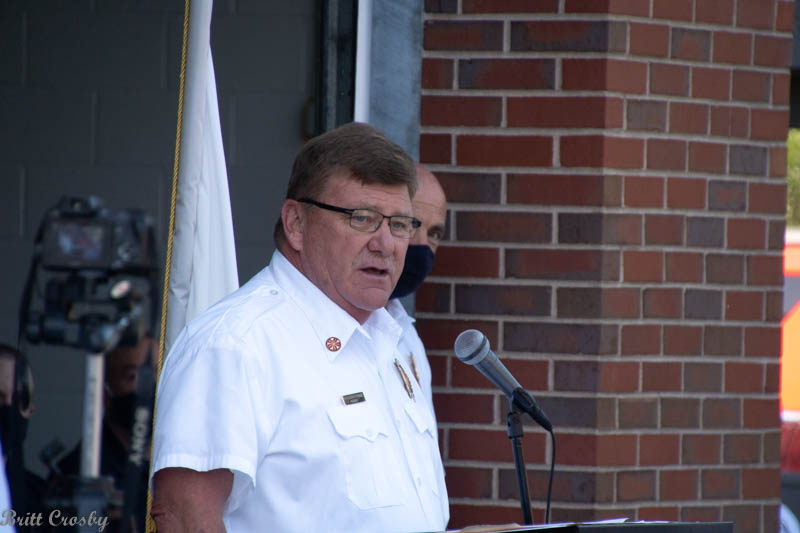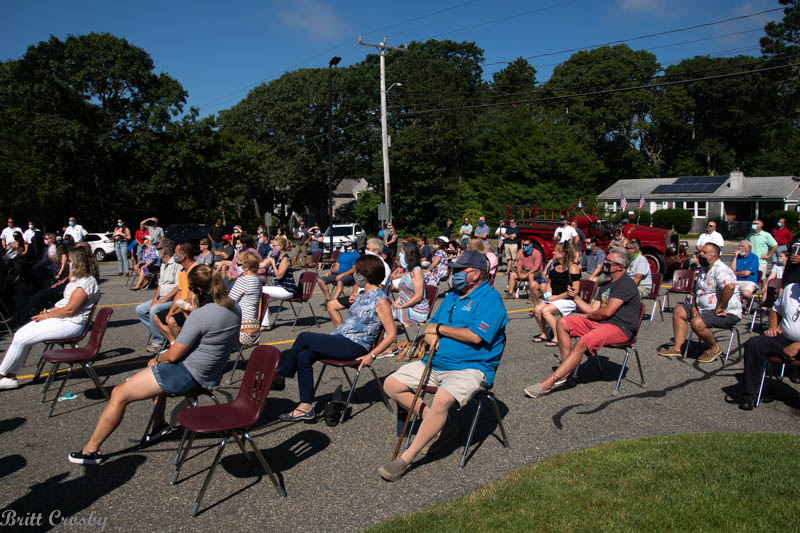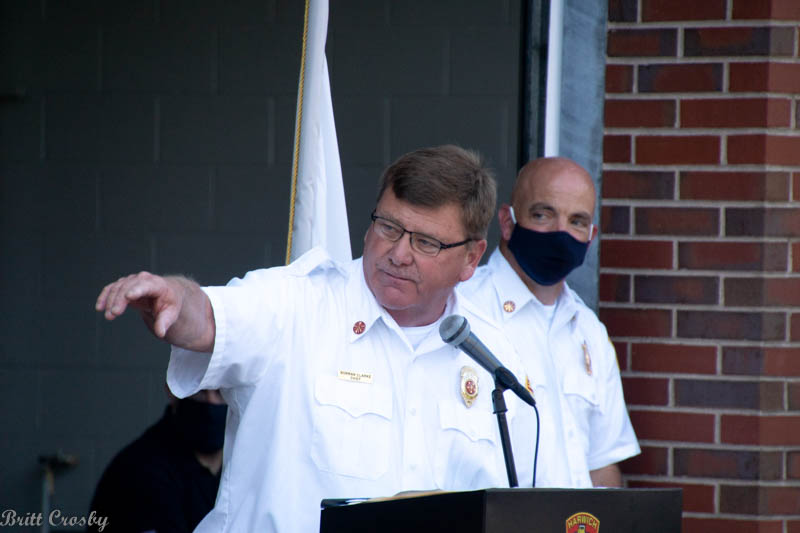 Retired Chief Norman Clarke Jr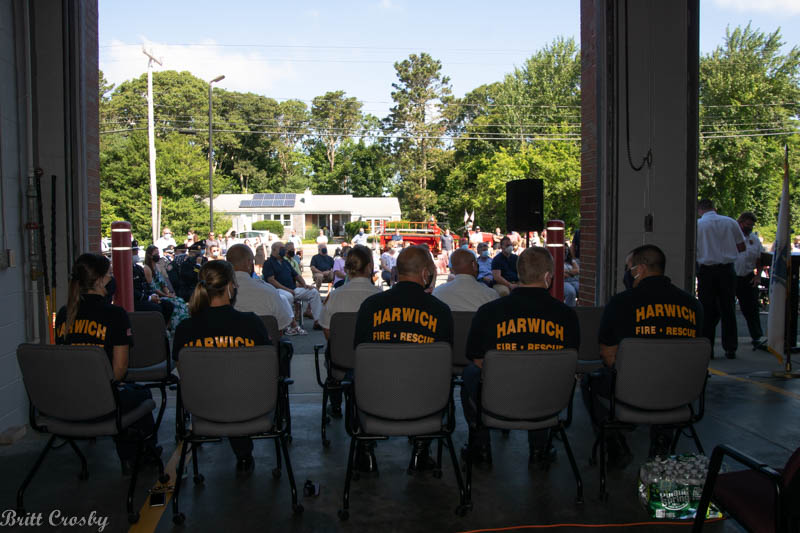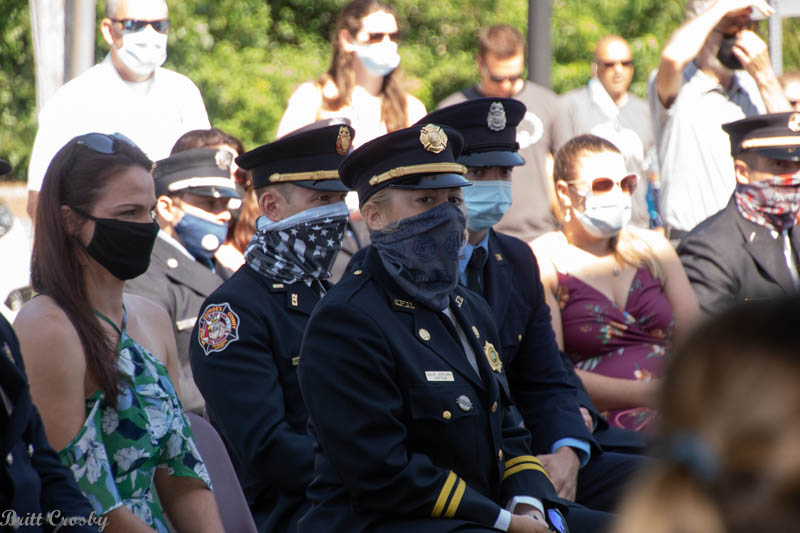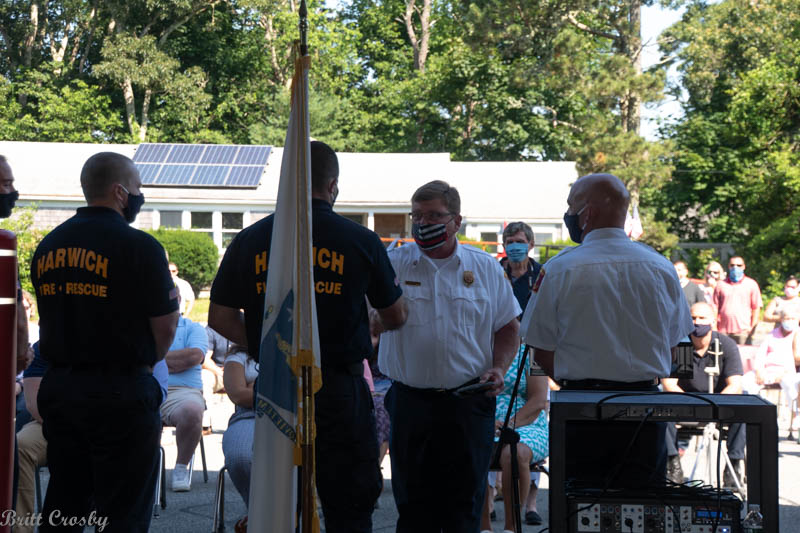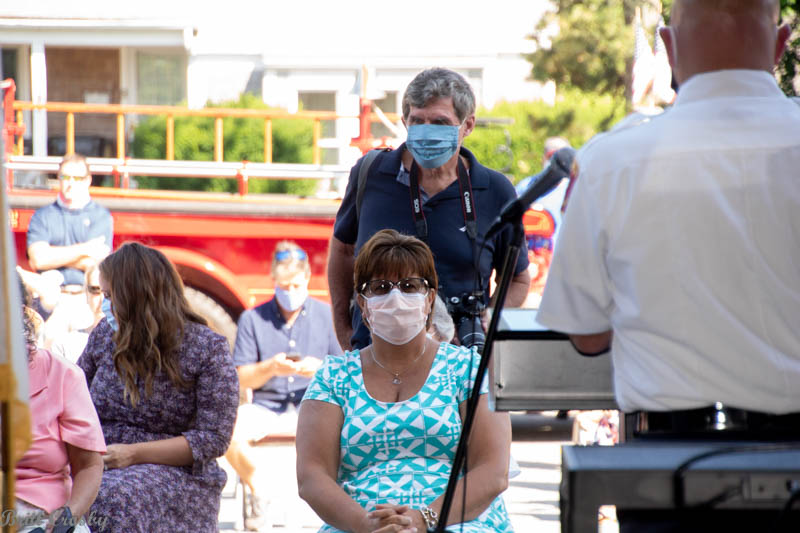 The new Harwich Fire Chief David LeBlanc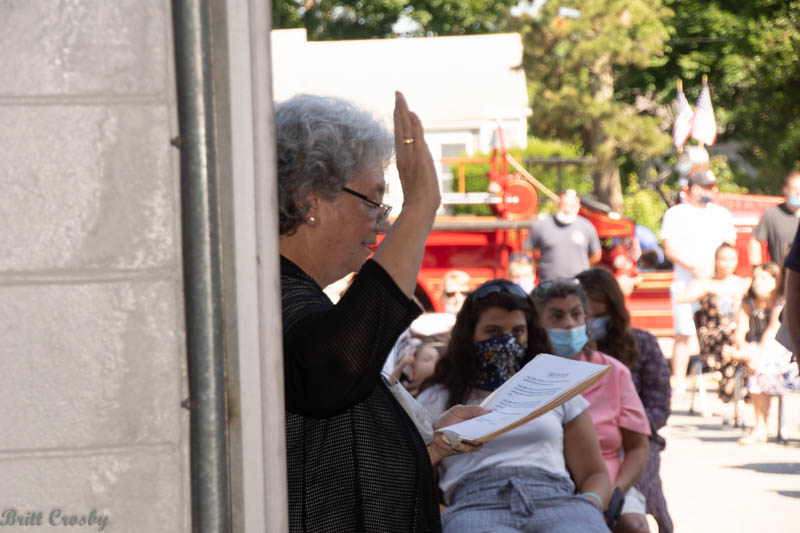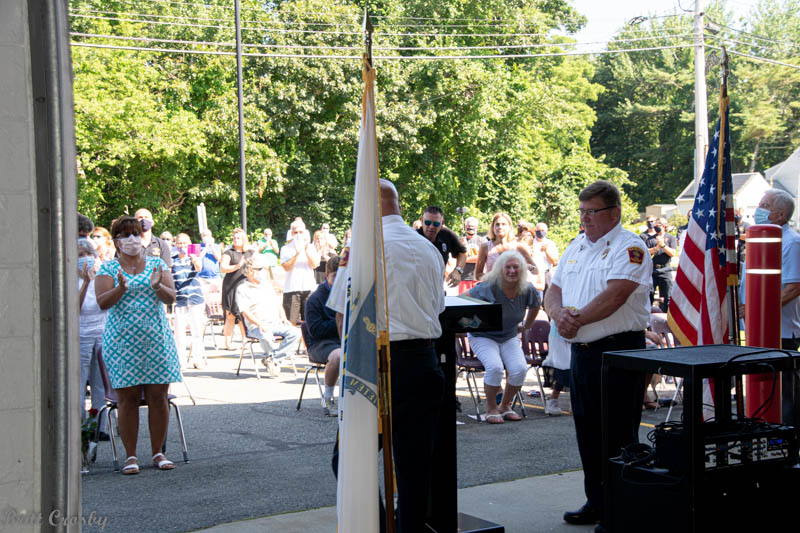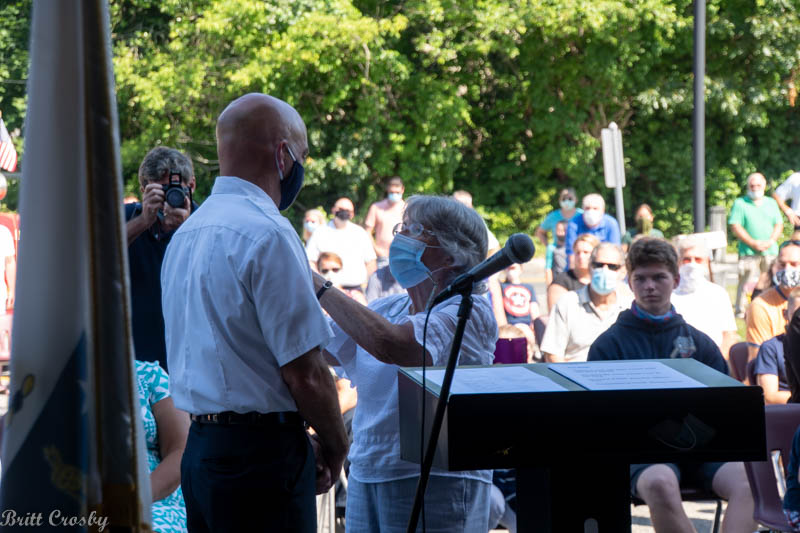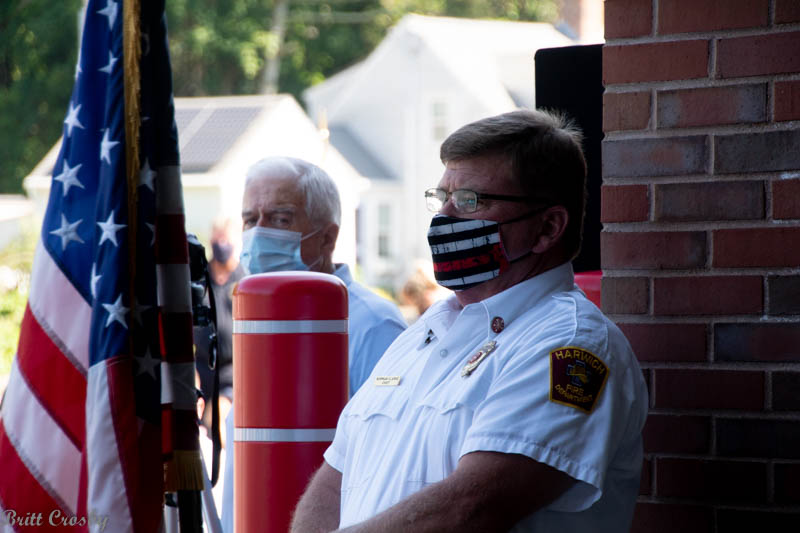 The new Harwich Deputy Chief Craig Thornton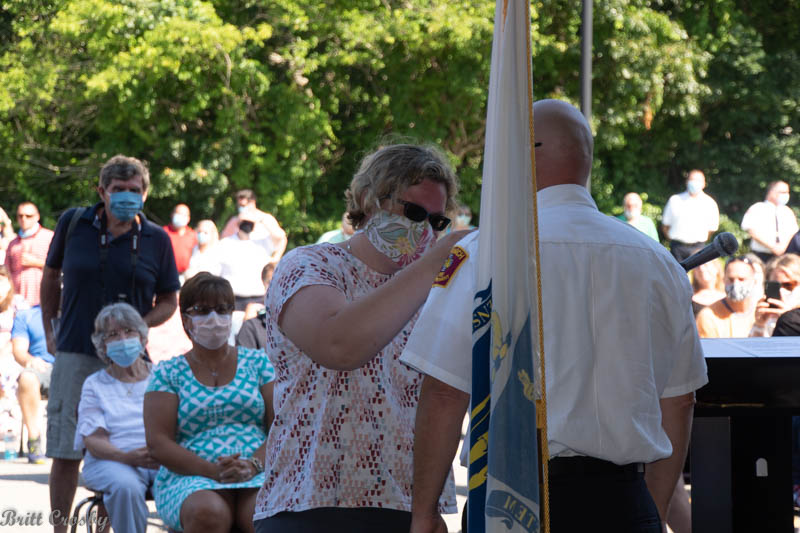 The new Captain Justyne Walorz
There were several calls during the ceremony with fire engine 64
and ambulances going back and forth in front of HQ.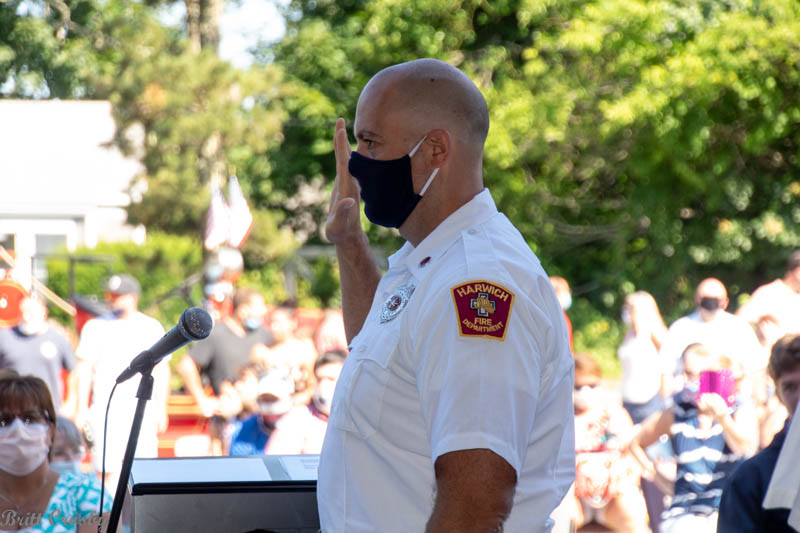 The new Lieutenant Brad Wilis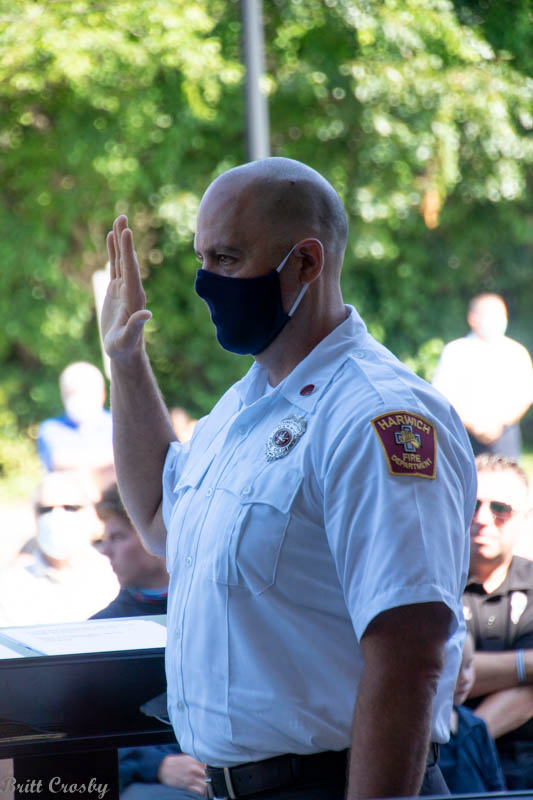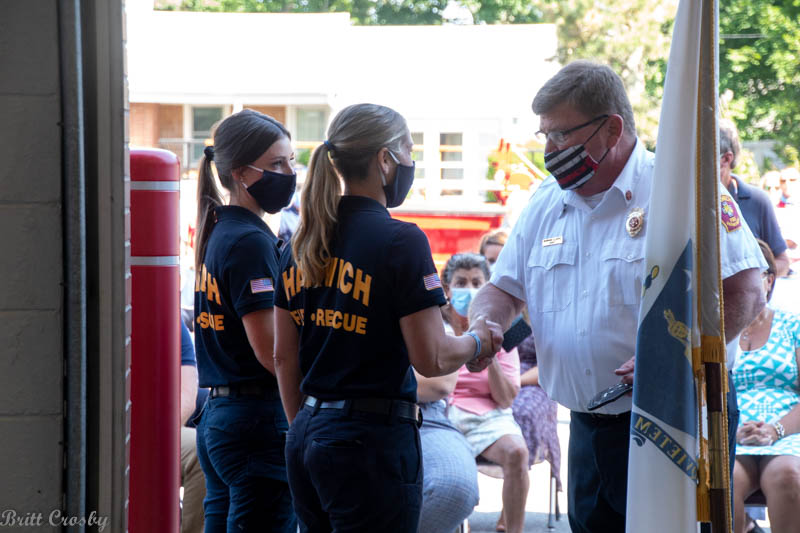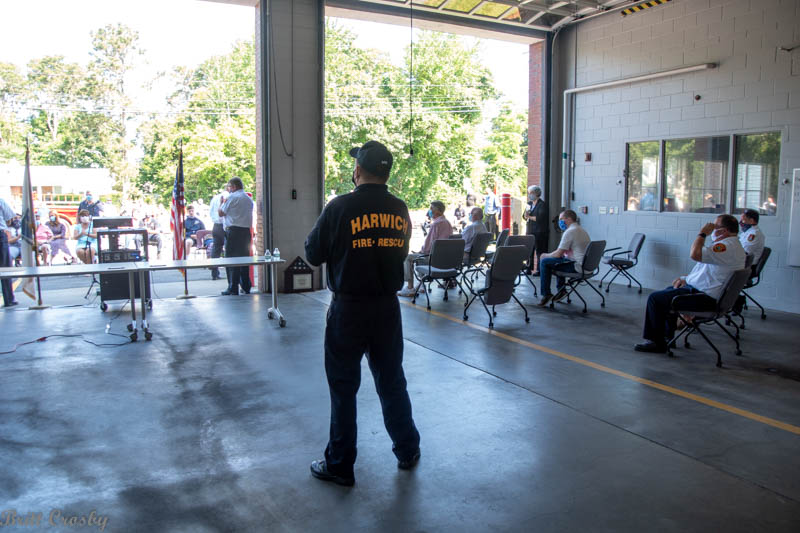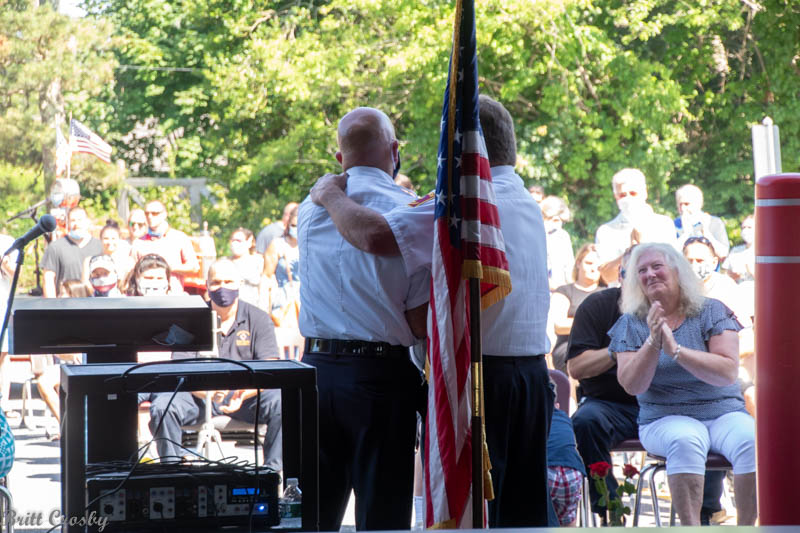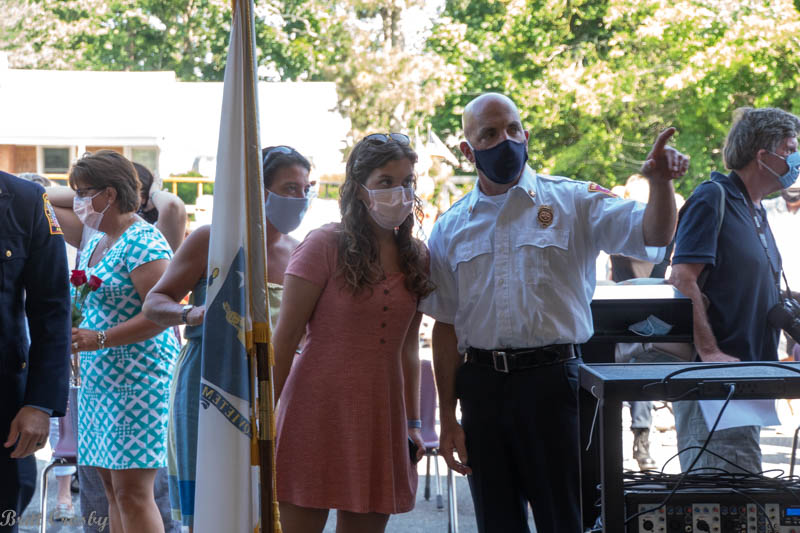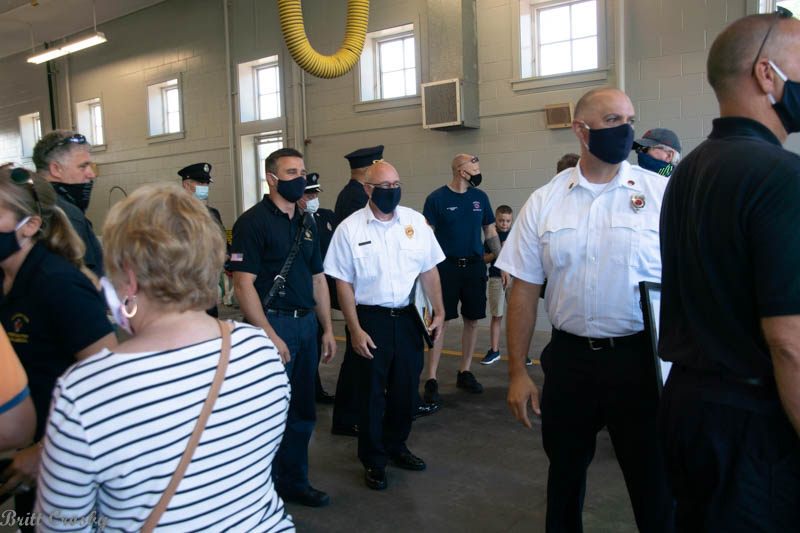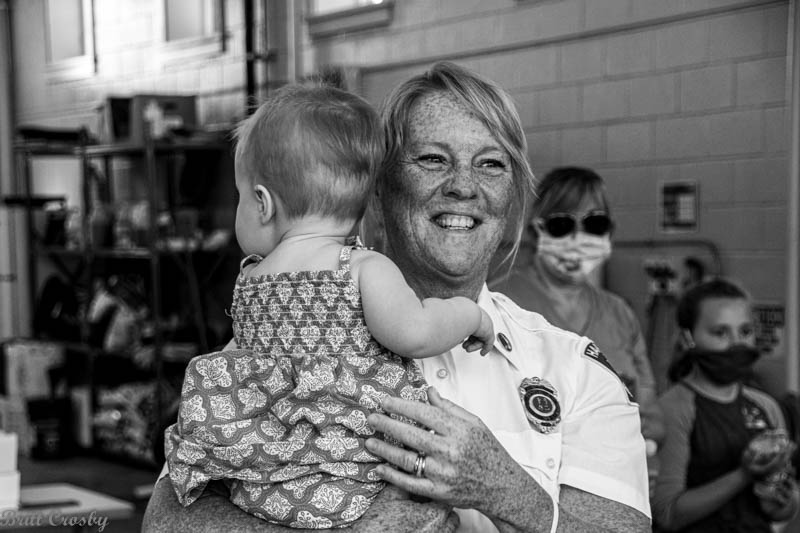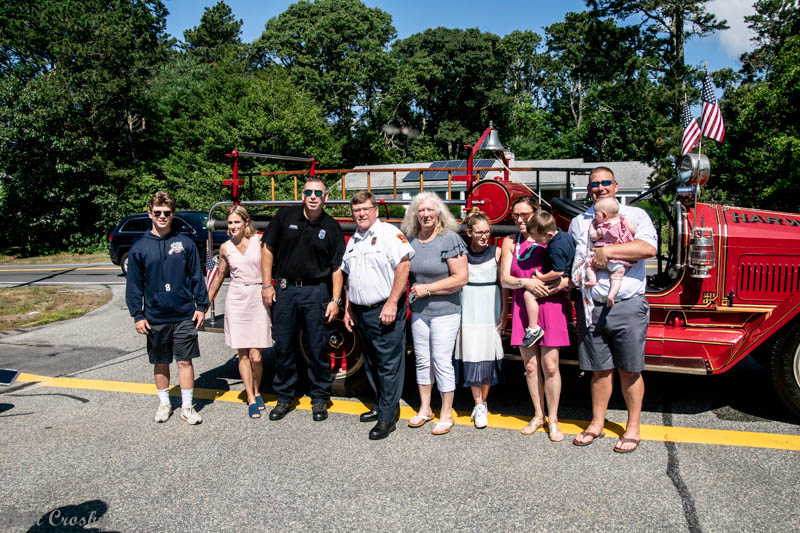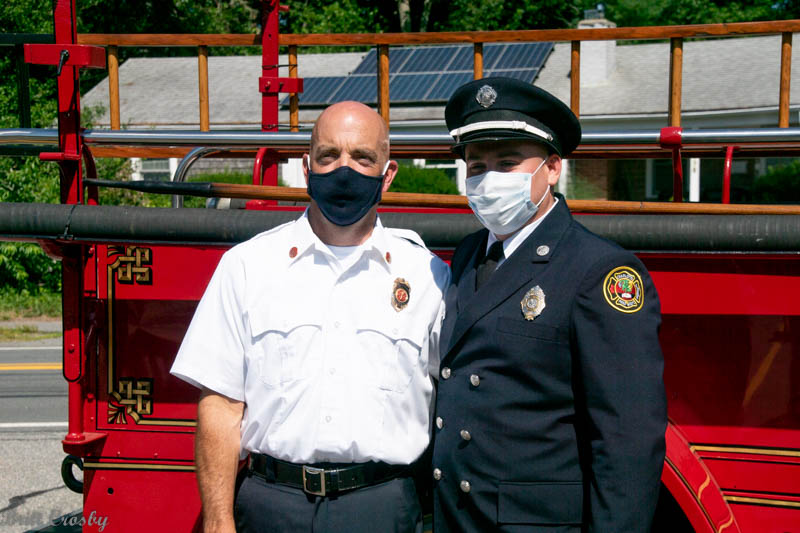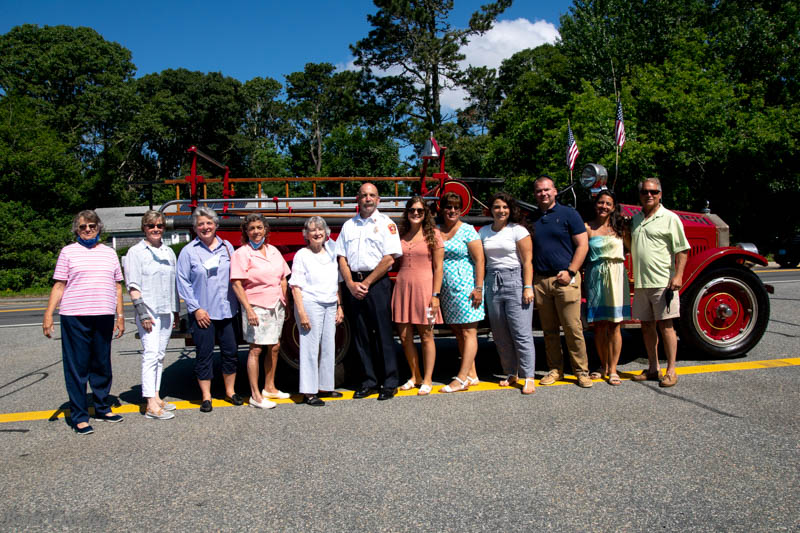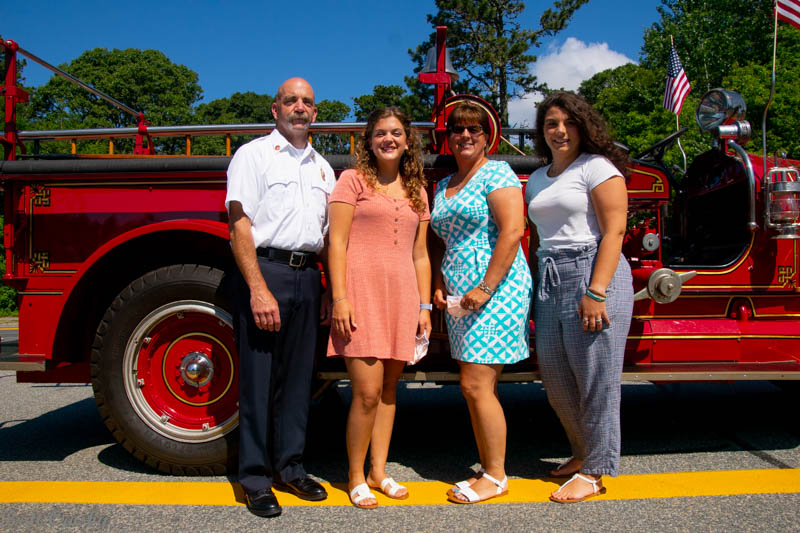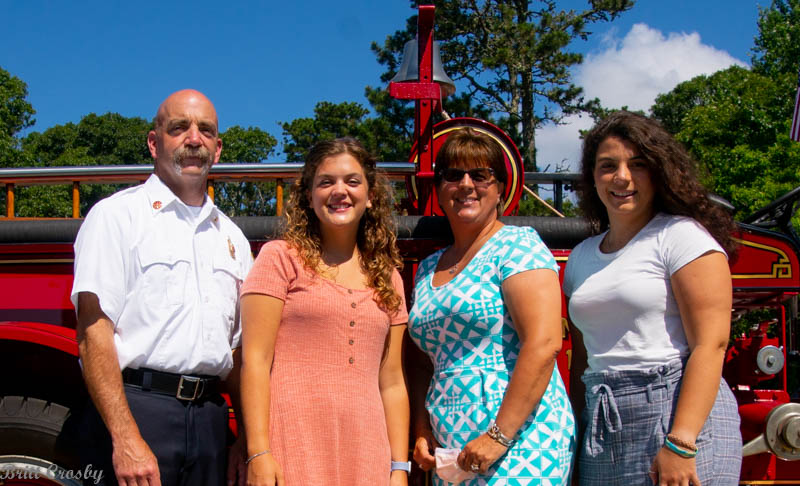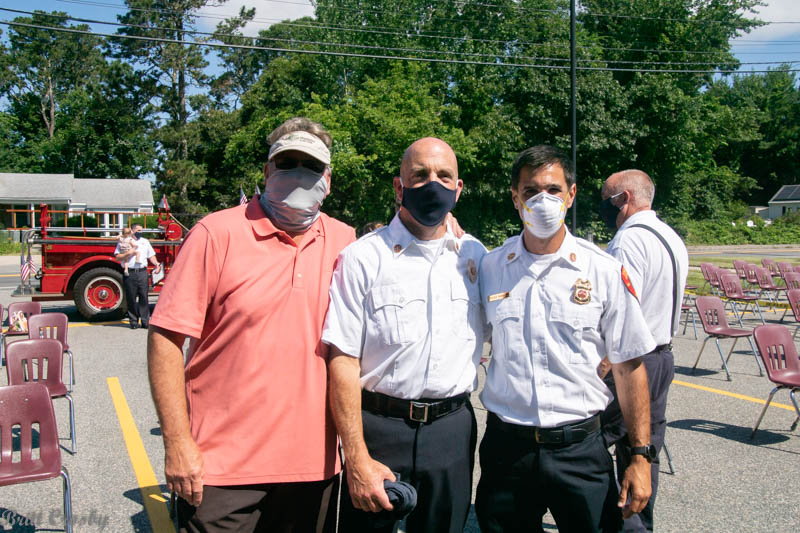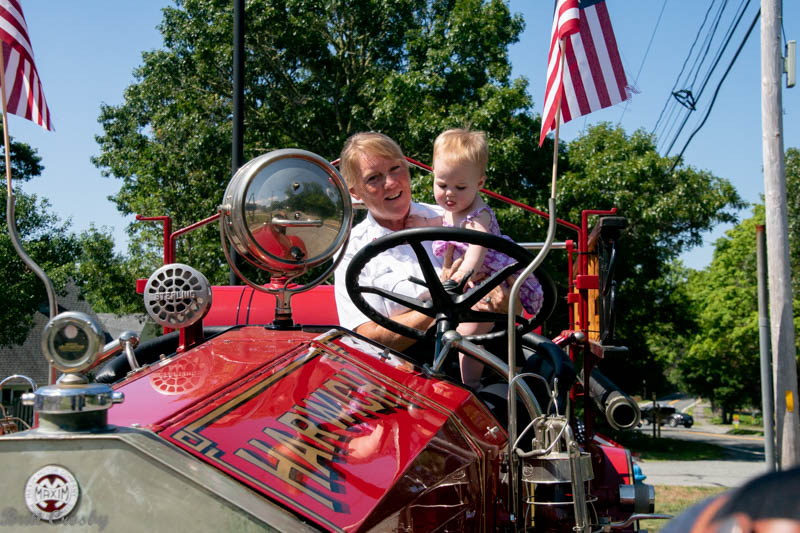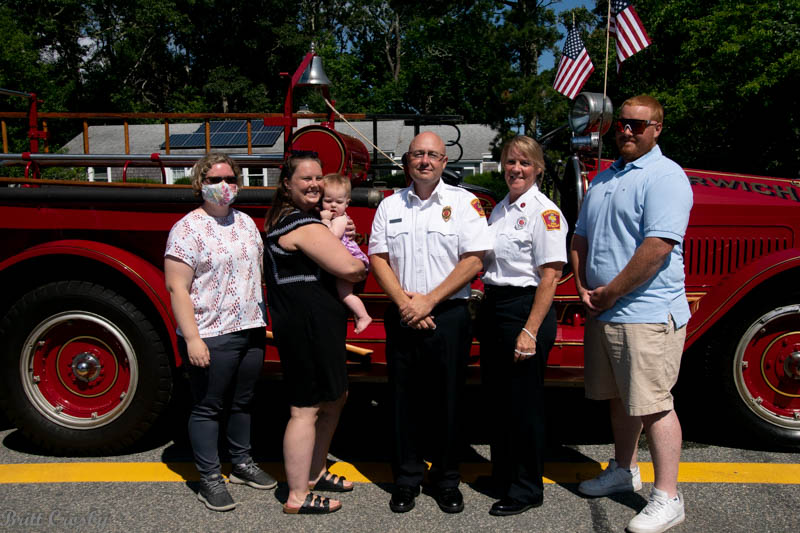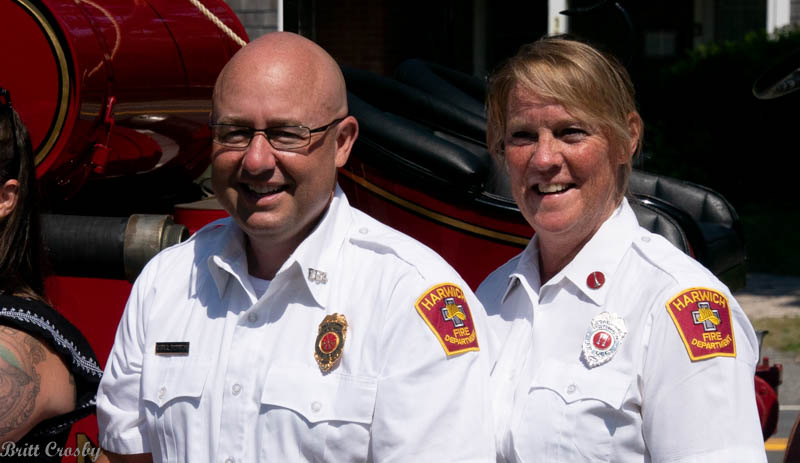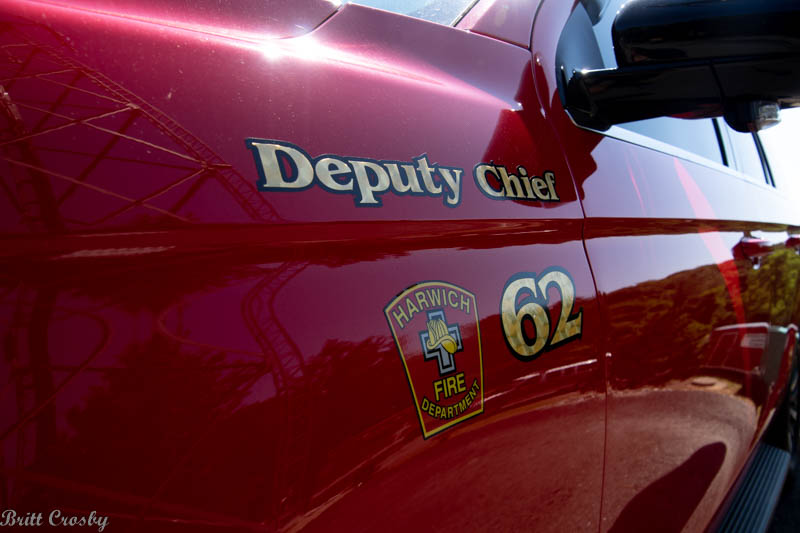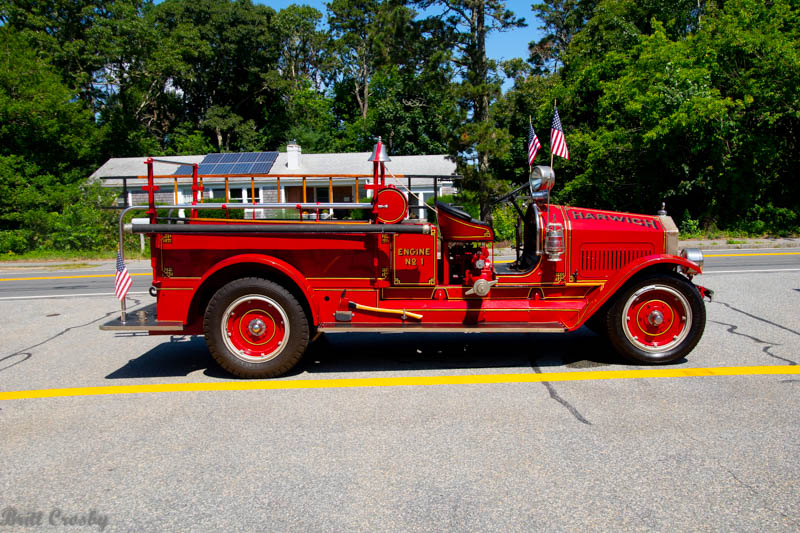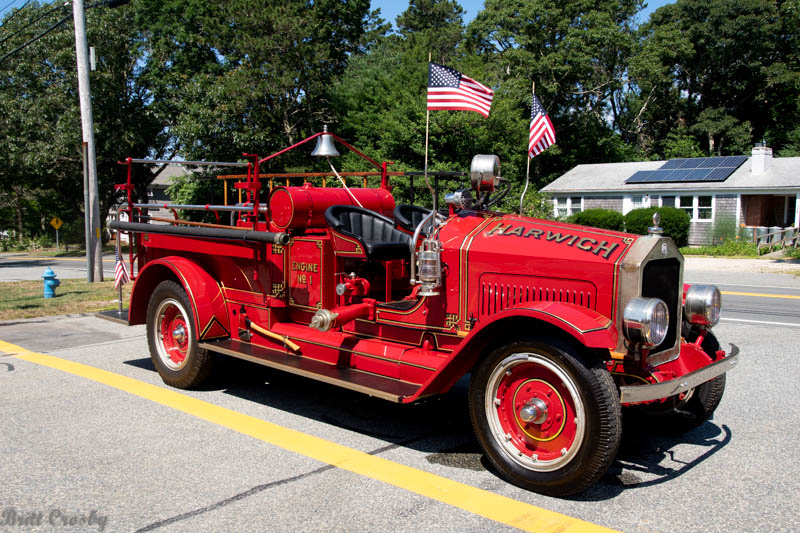 CapeCodFD.com
2020