CapeCodFD.com
COTUIT FIRE DEPARTMENT
NEW FIRE CHIEF
SEAN BROWN
April 7, 2022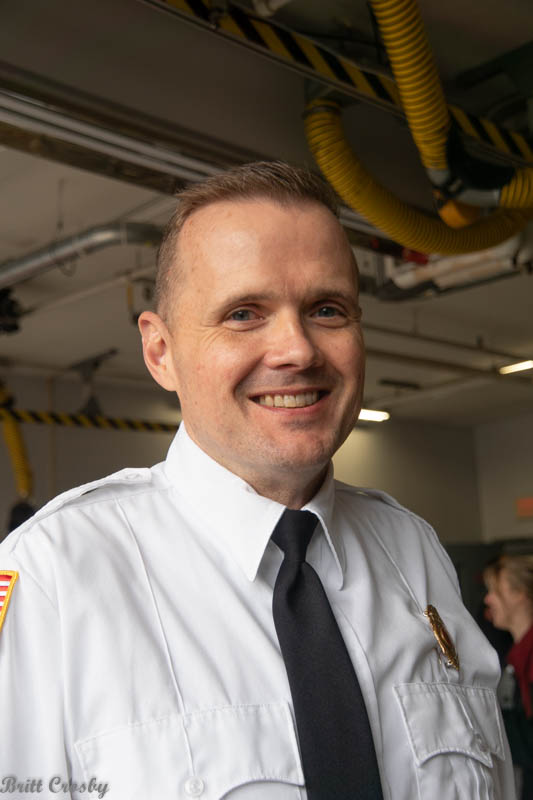 Cotuit Fire Chief Sean Brown
The new Cotuit Fire Chief Sean Brown was sworn in at a short and sweet
ceremony at the Cotuit Fire Station on Thursday April 7, 2022.
The ceremony was attended by friends, family, and fellow leaders
from across the Cape.

Chief Brown grew up in town, before going to serve for about 27 years
with the Concord, NH Fire Department, where he worked his way through
the ranks to serve the past couple years as the Concord Fire Chief.
Chief Brown replaces Interim Fire Chief Michael Small (retired Falmouth Chief)
who served since the retirement of Cotuit Fire Chief Paul Rhude on Dec 31, 2021.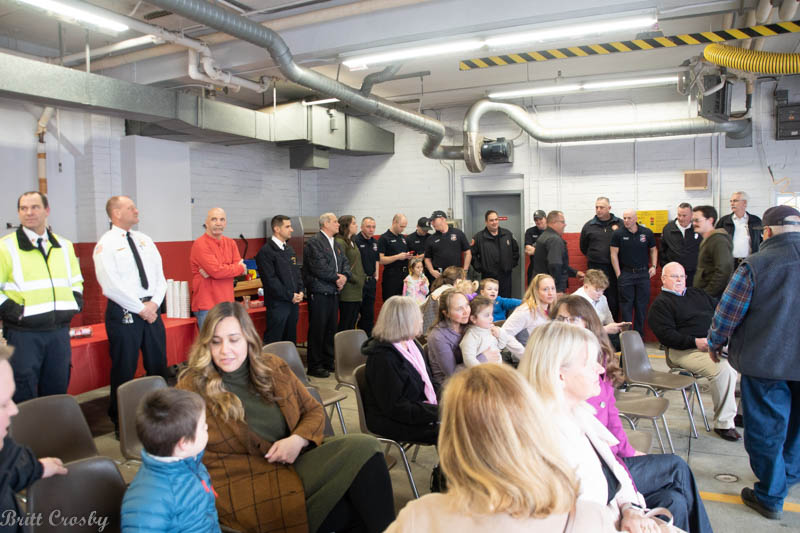 Interim Chief Mike Small introduces and welcomes the new Chief.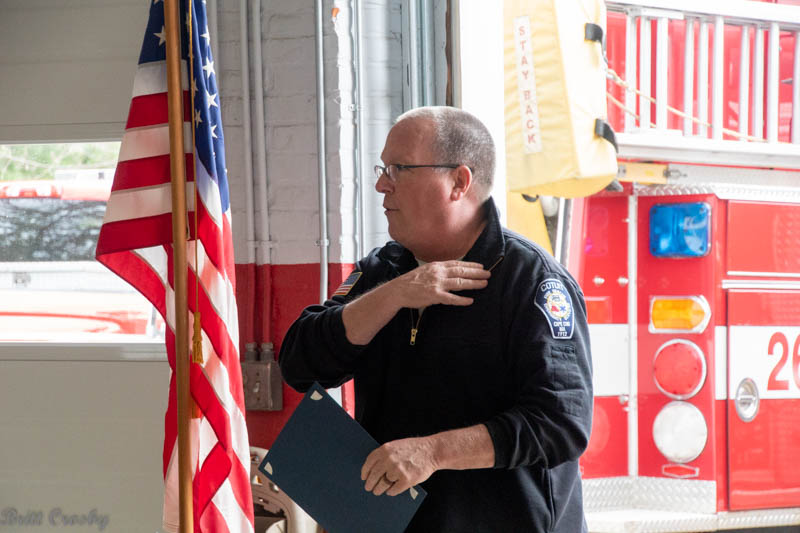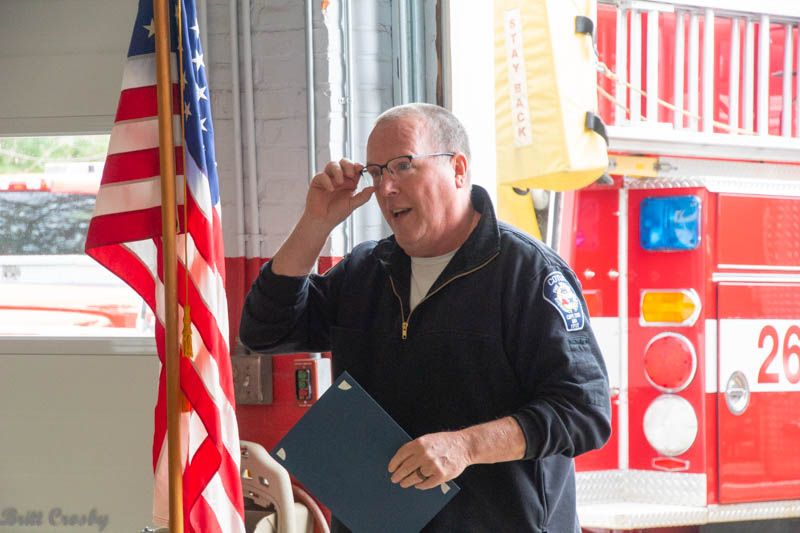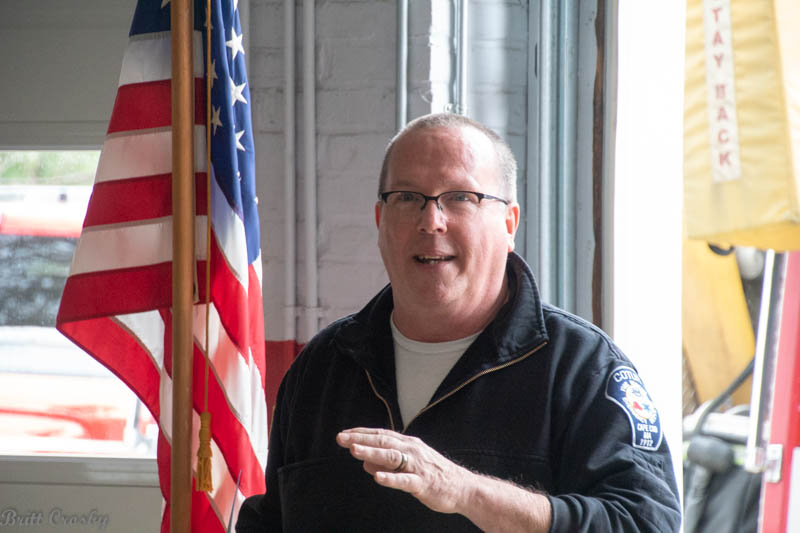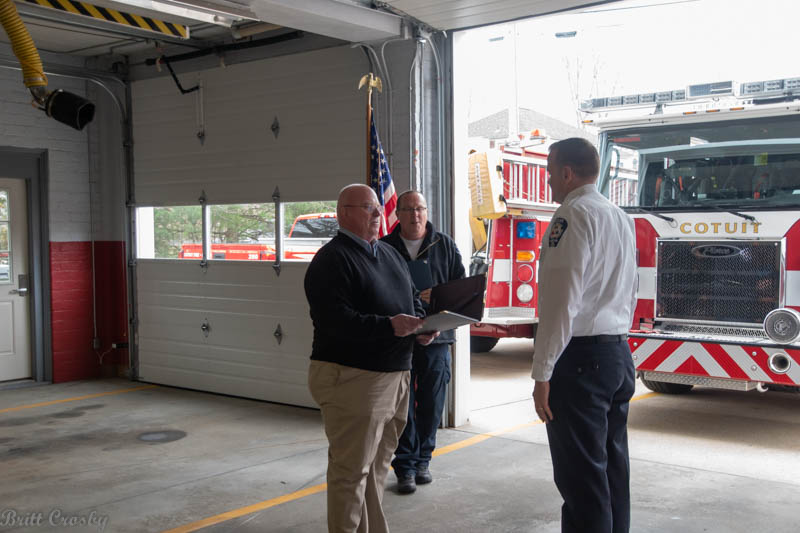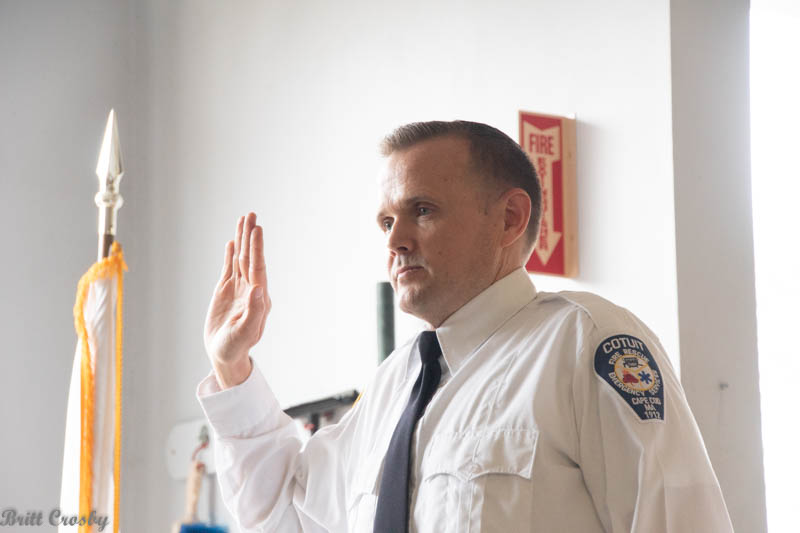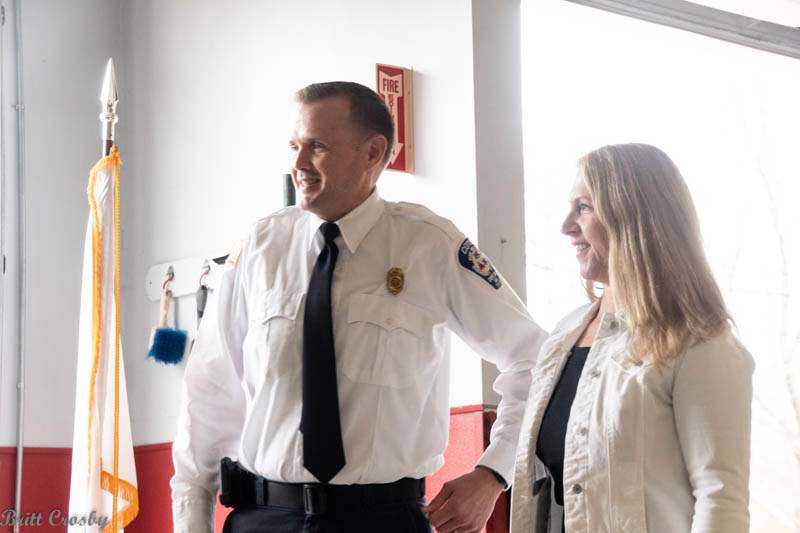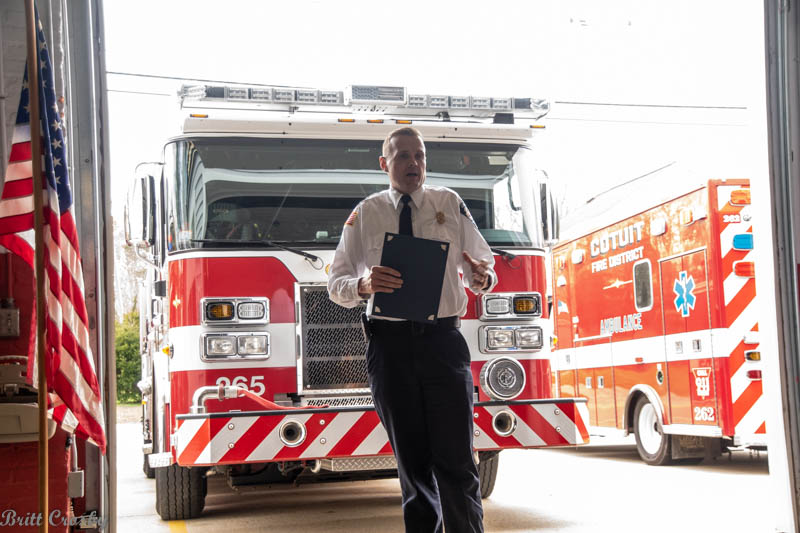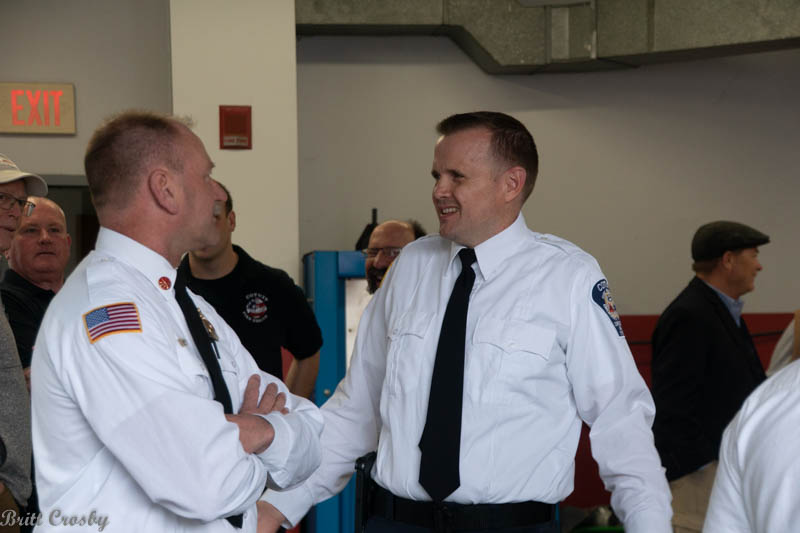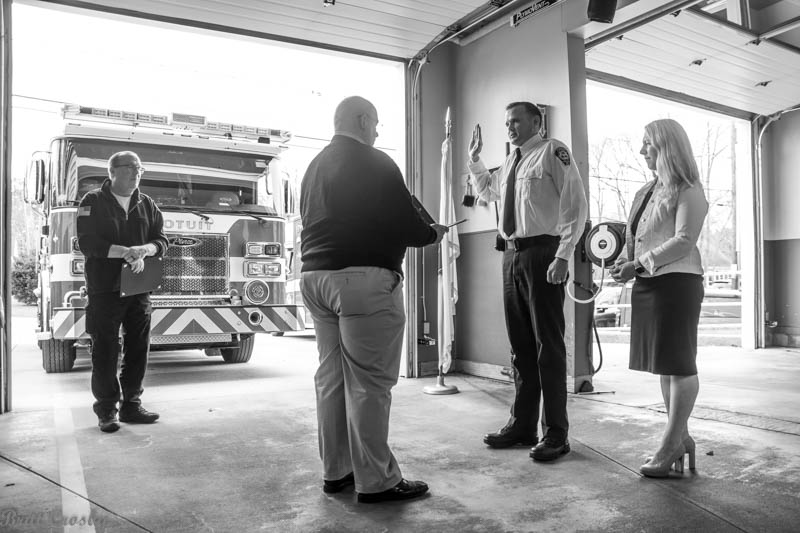 CapeCodFD.com
2022