CapeCodFD.com
FALMOUTH RETIREMENT
FIRE CHIEF MICHAEL SMALL
Friday July 31, 2020
Falmouth Chief Small Retires 073120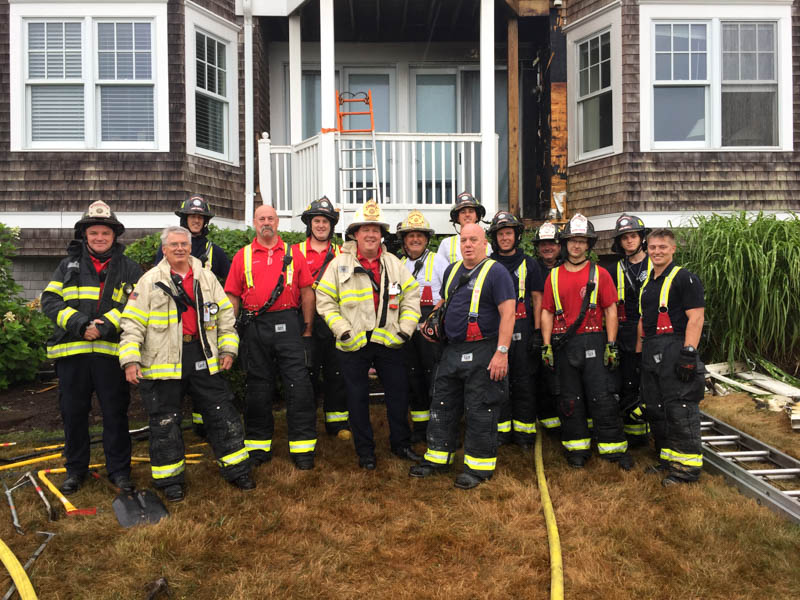 Falmouth Fire Department Photo
THE FINAL FIRE
Falmouth Fire Chief Michael Small (center) started his last day of work early on Friday July 31, 2020
as the department responded to a structure fire at a large Condo on Cape Codder Road about 0700 hrs.
The fire was brought under control quickly and damage limited.
Chief Small has served as a member of the Falmouth Fire Department for more than 32 years and
later in the morning greeted family, friends, and co-workers as he finished out his career, which
included many years as a Firefighter/Paramedic, Lieutenant, Captain, Deputy since 2010 and as
Chief of the Department since 2016.
CONGRATULATIONS and BEST WISHES IN RETIREMENT!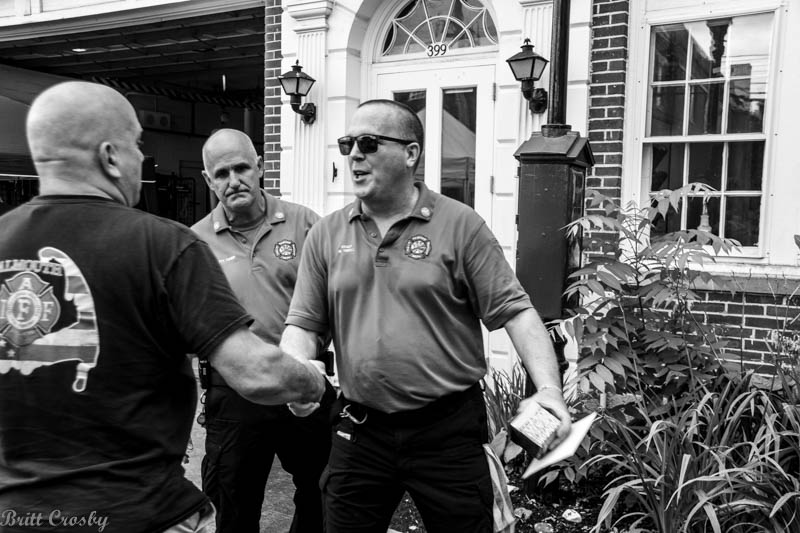 --------
Gathering in front of Falmouth Headquarters
Falmouth Police Department stops by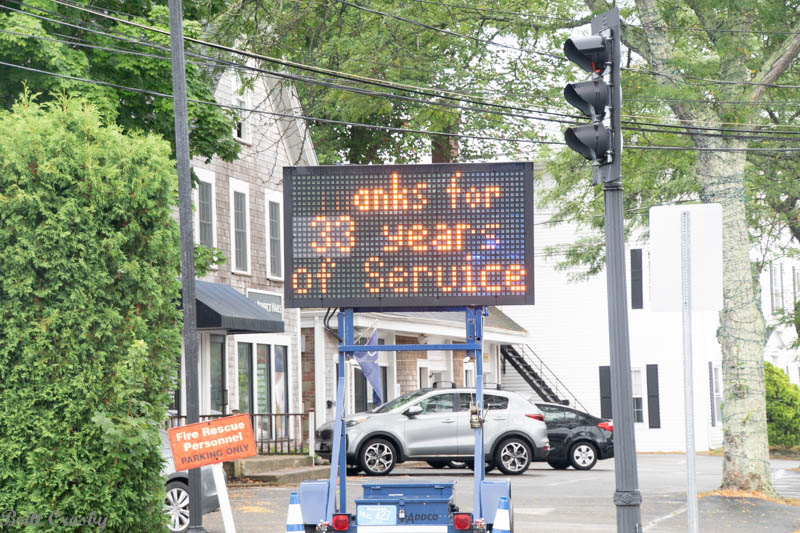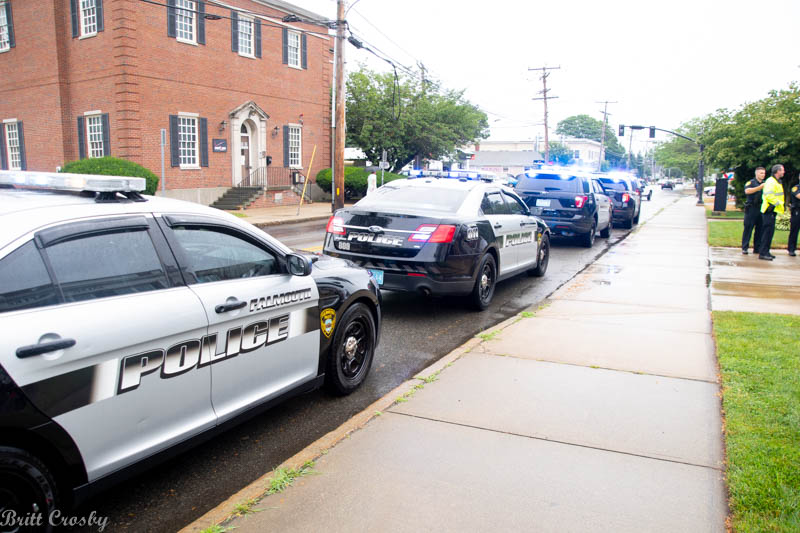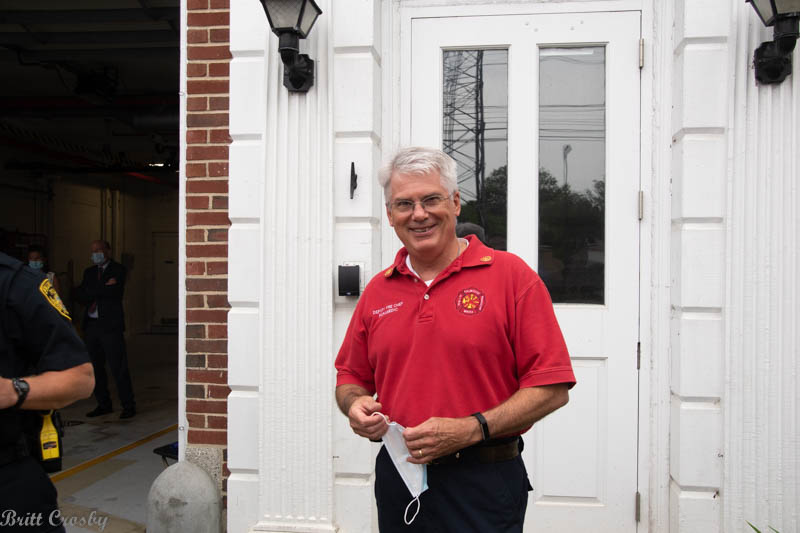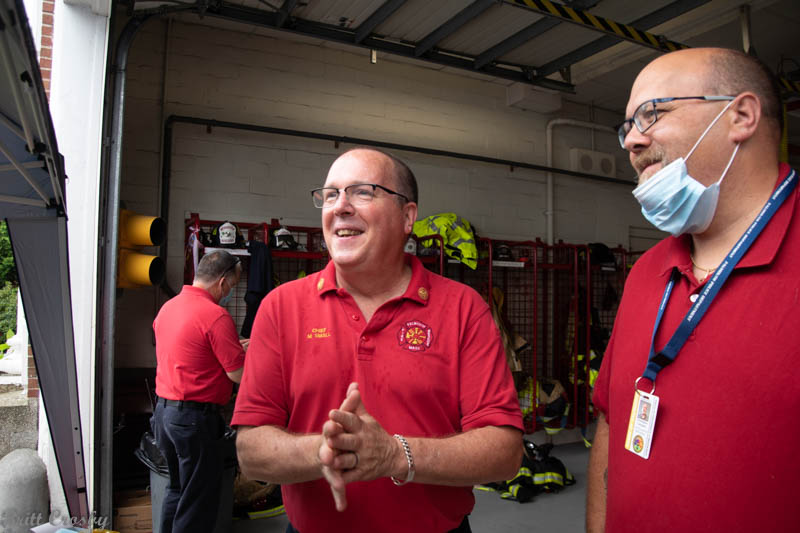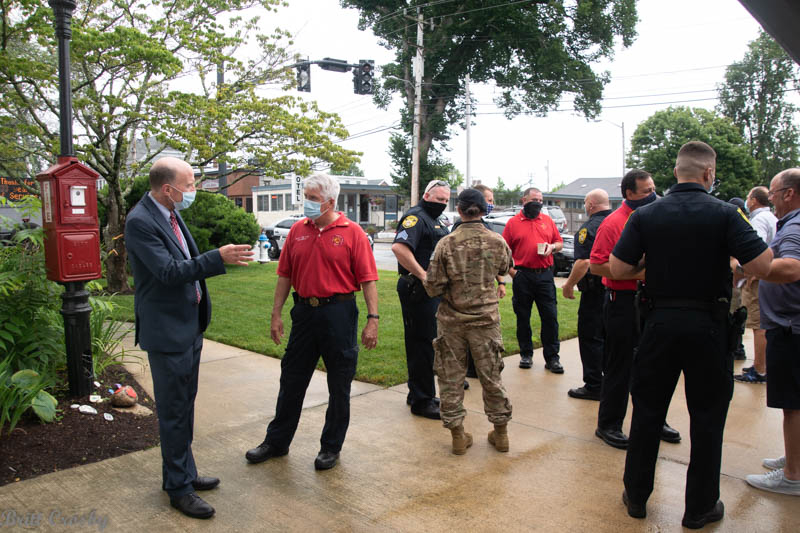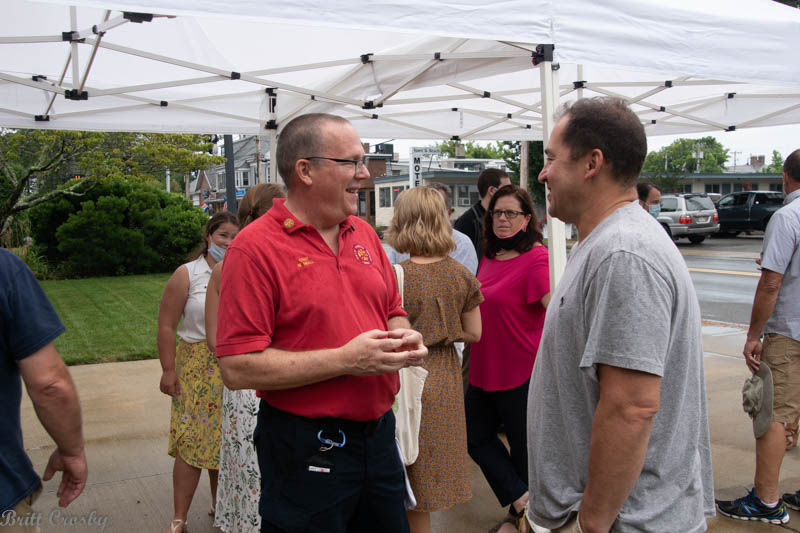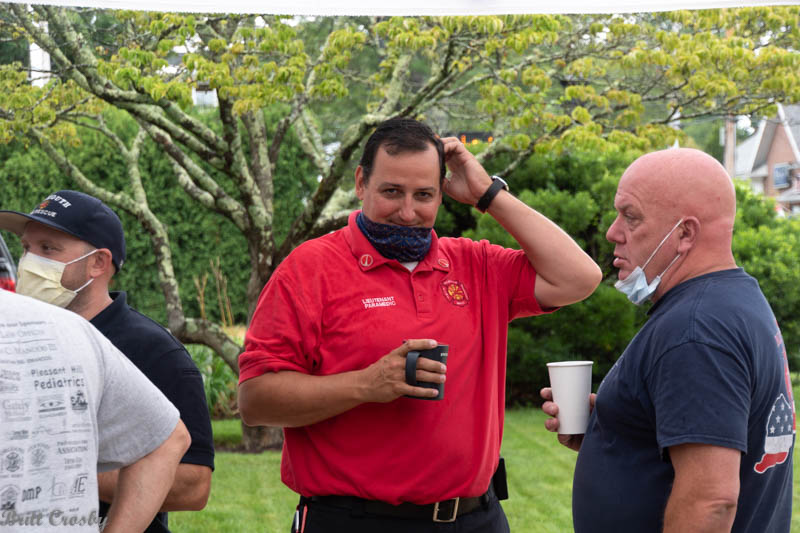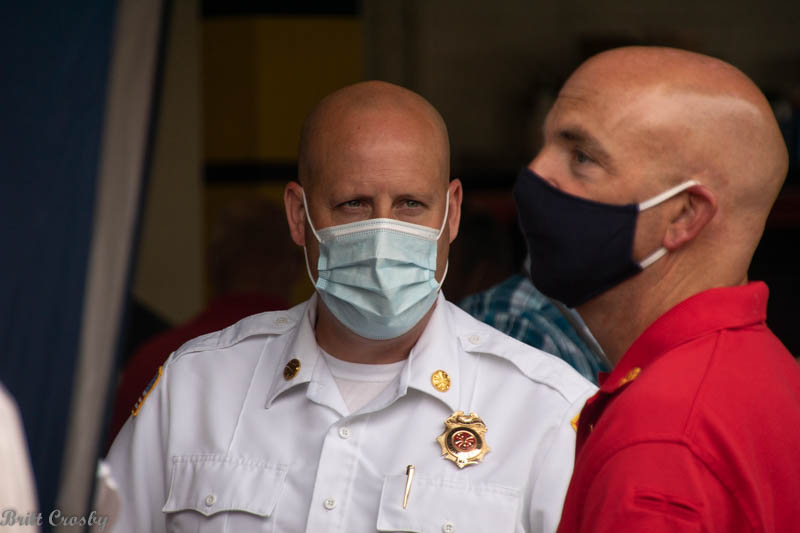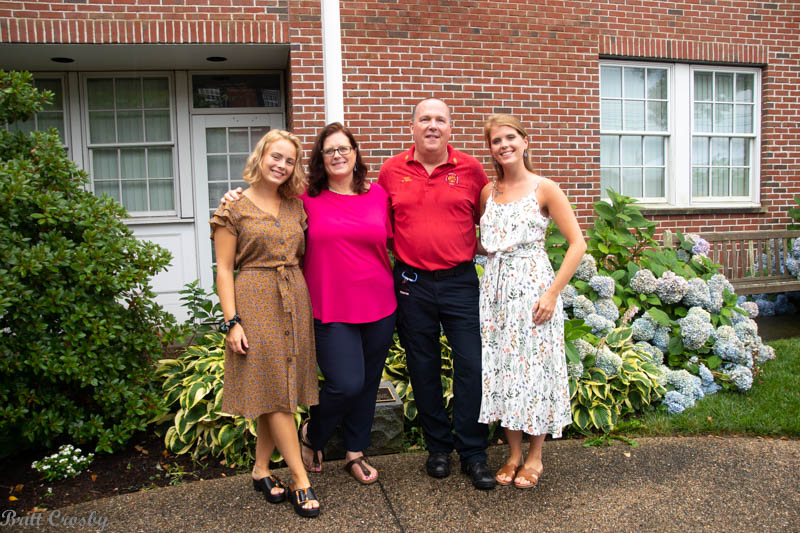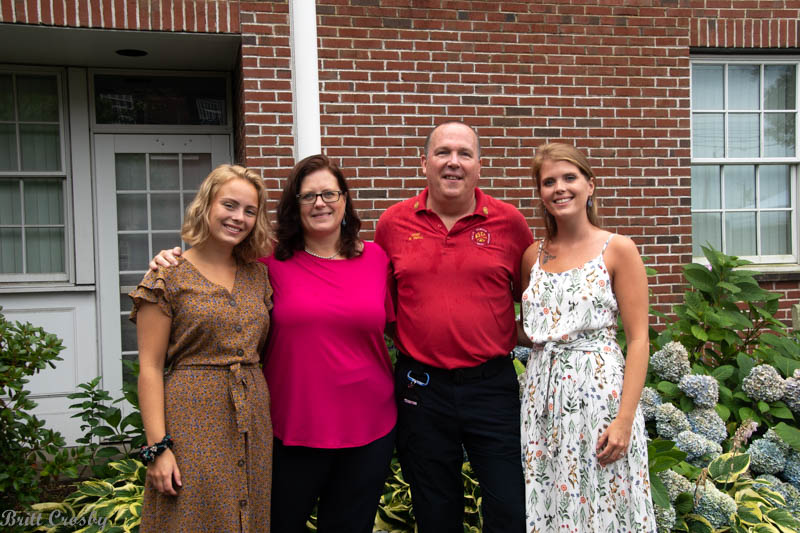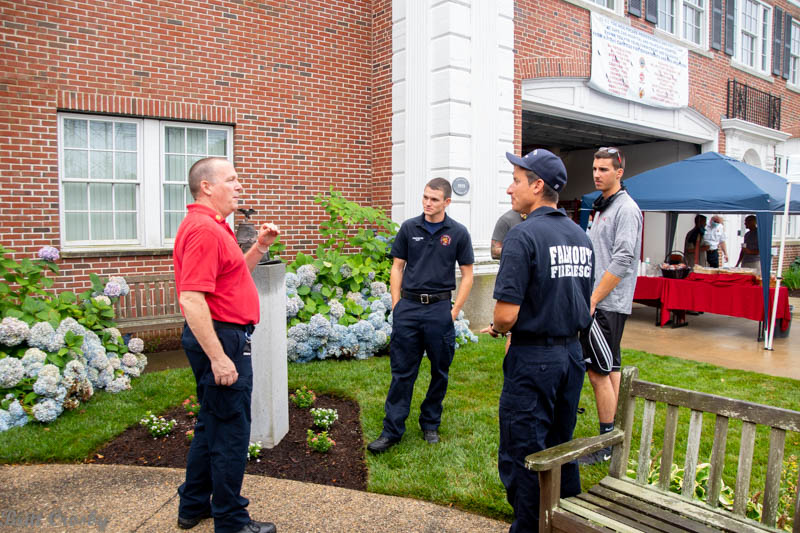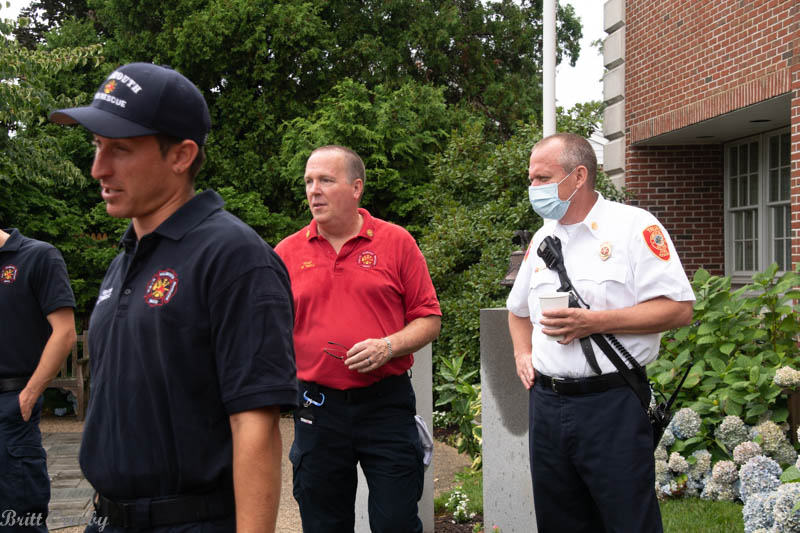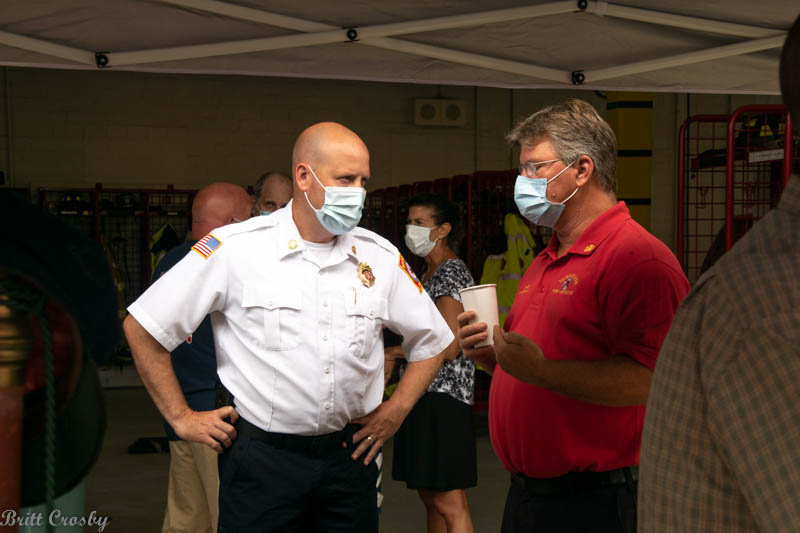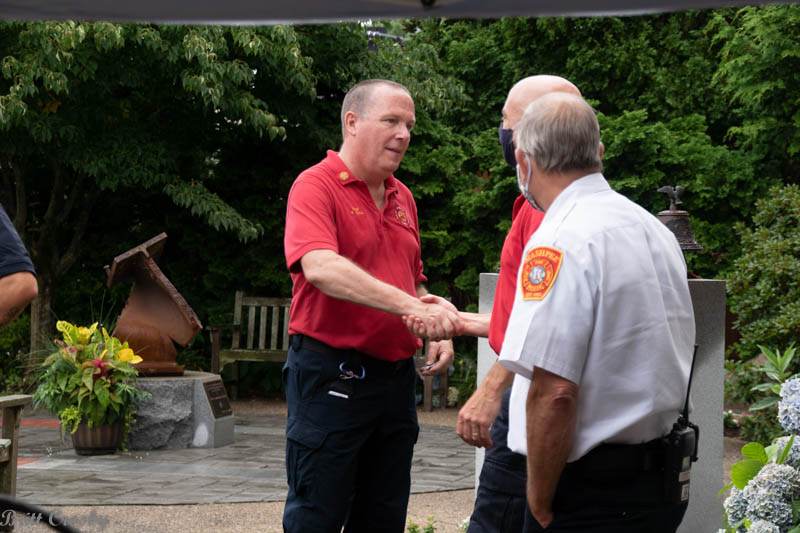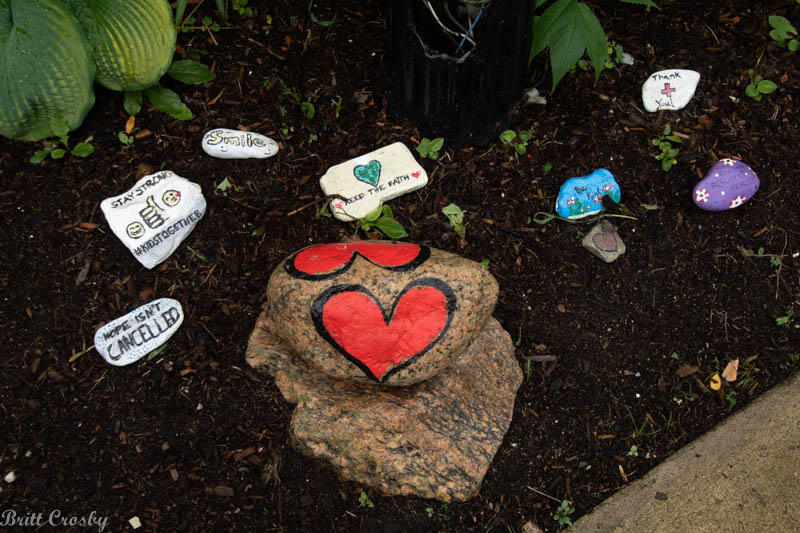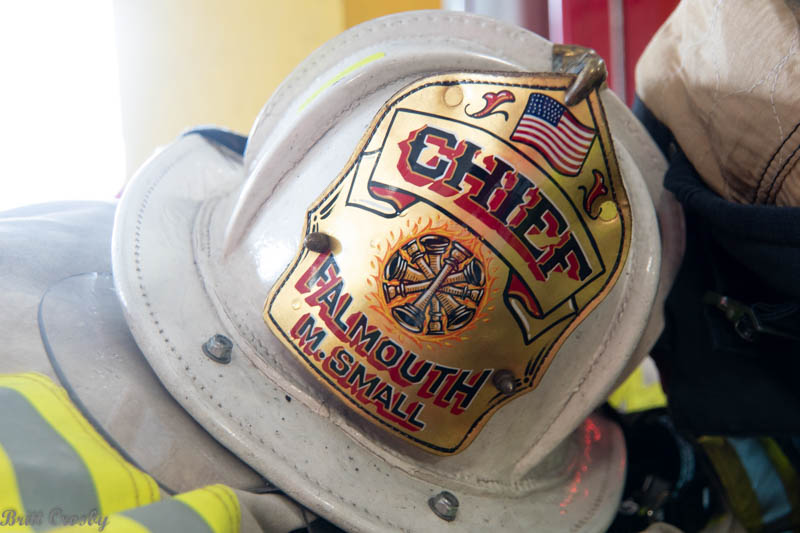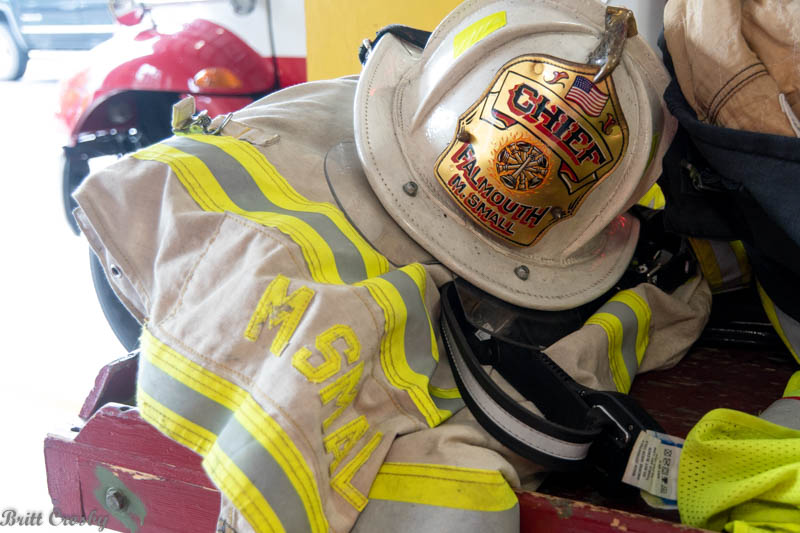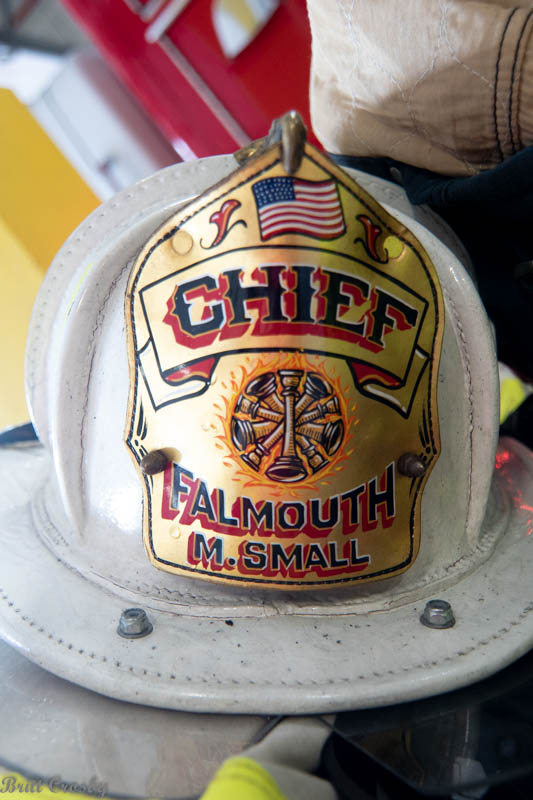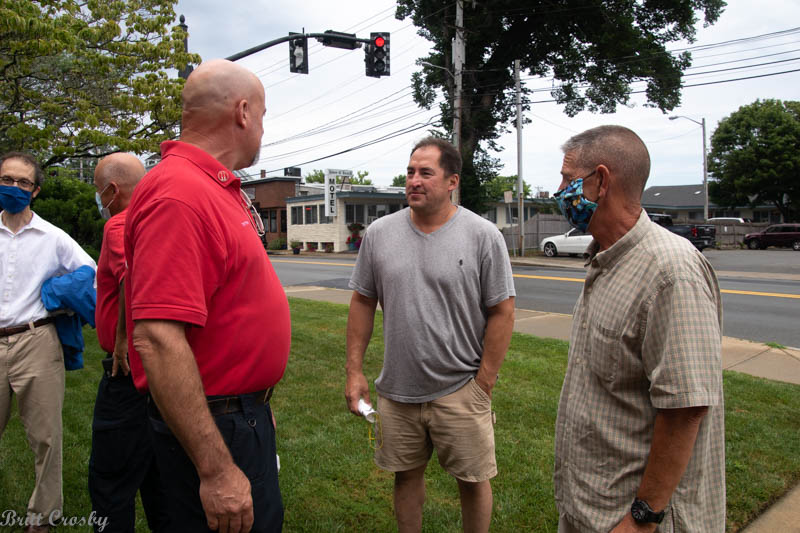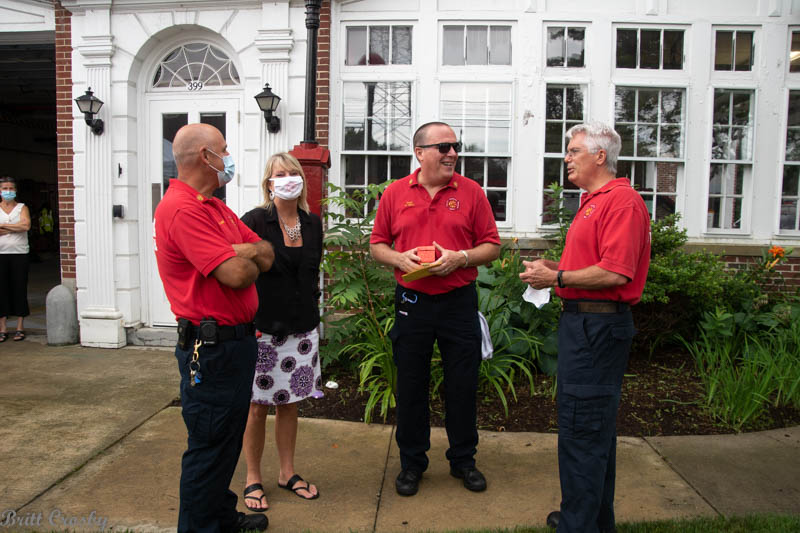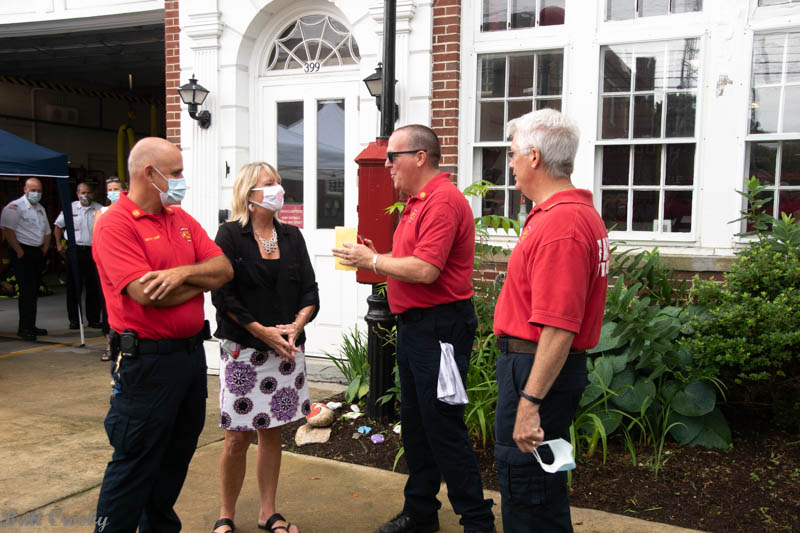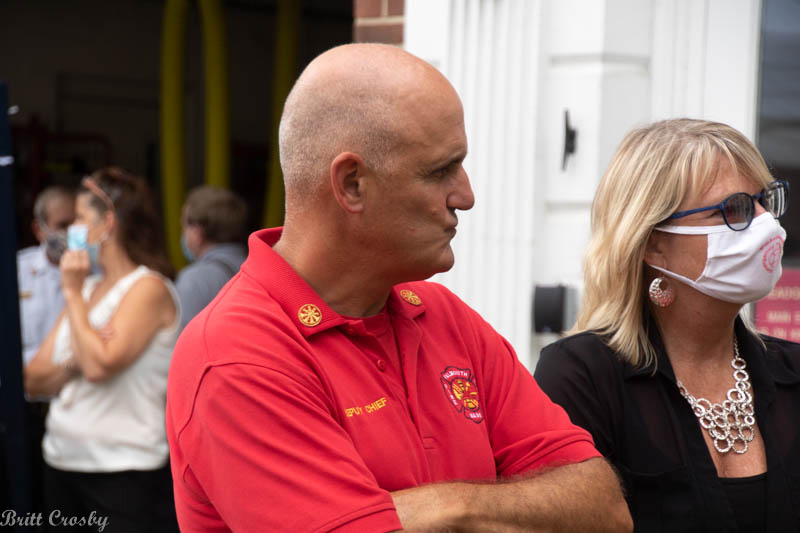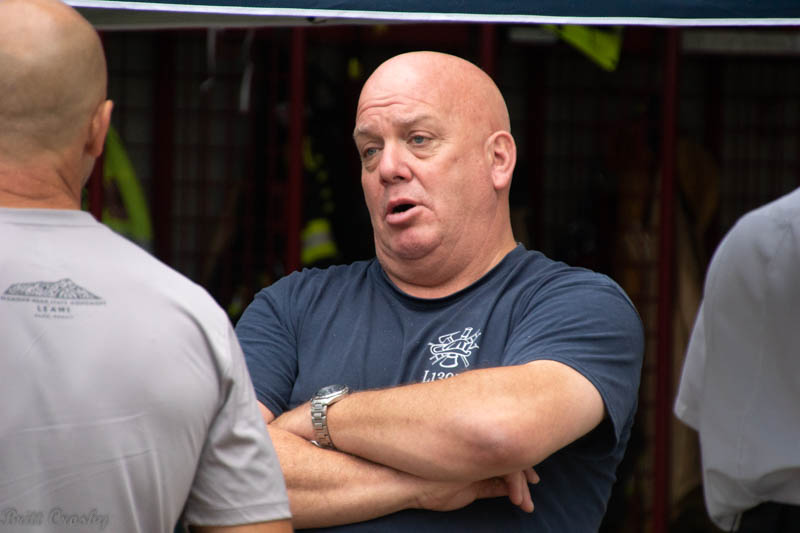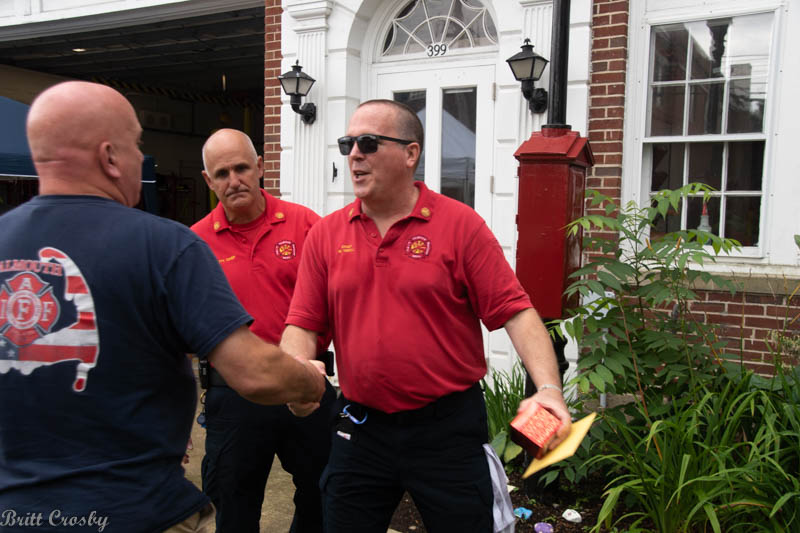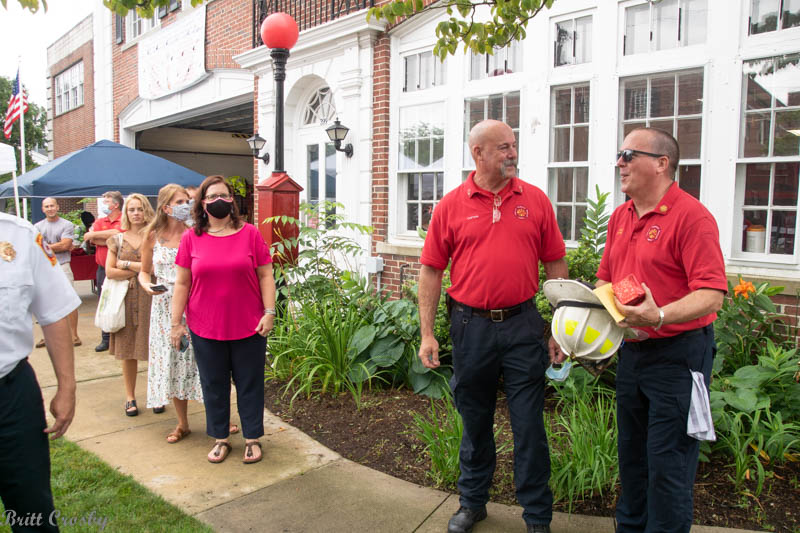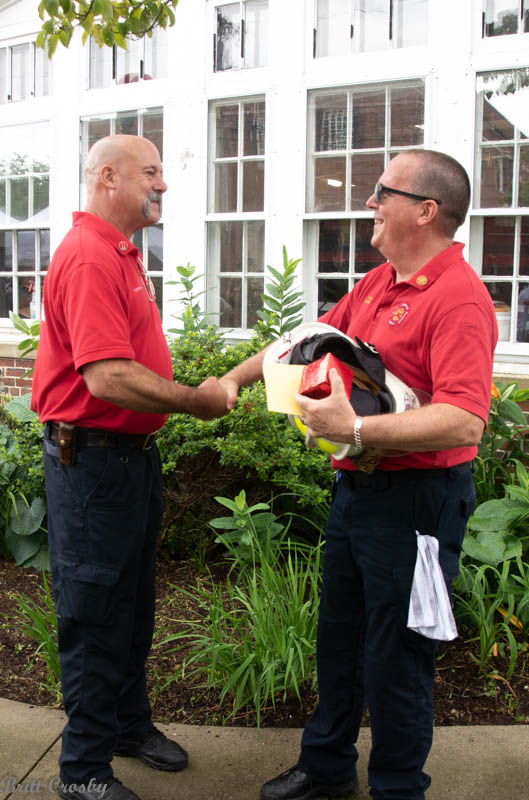 LOOKING BACK IN TIME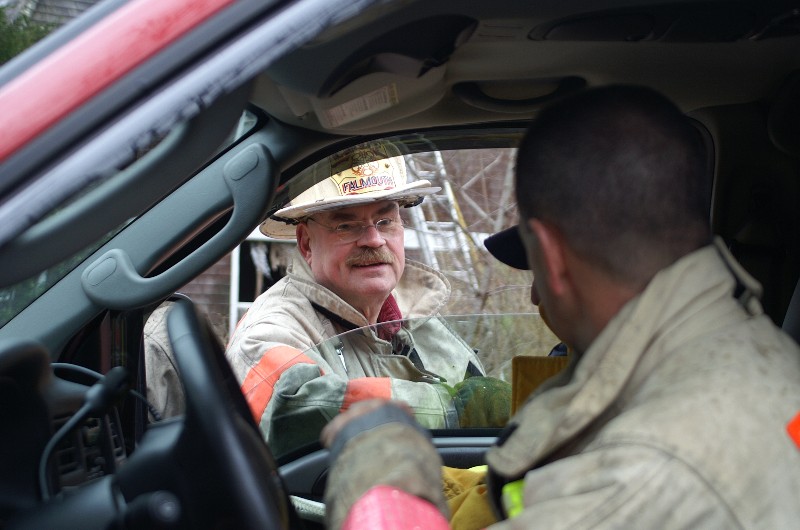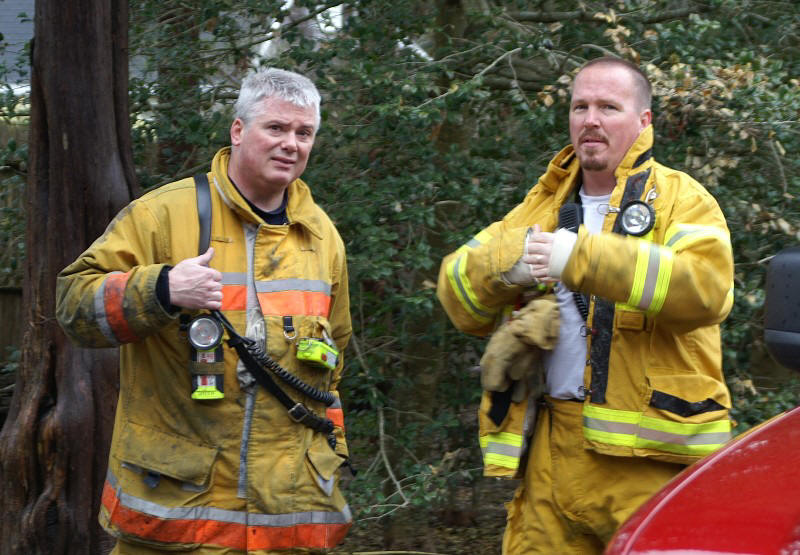 April 2007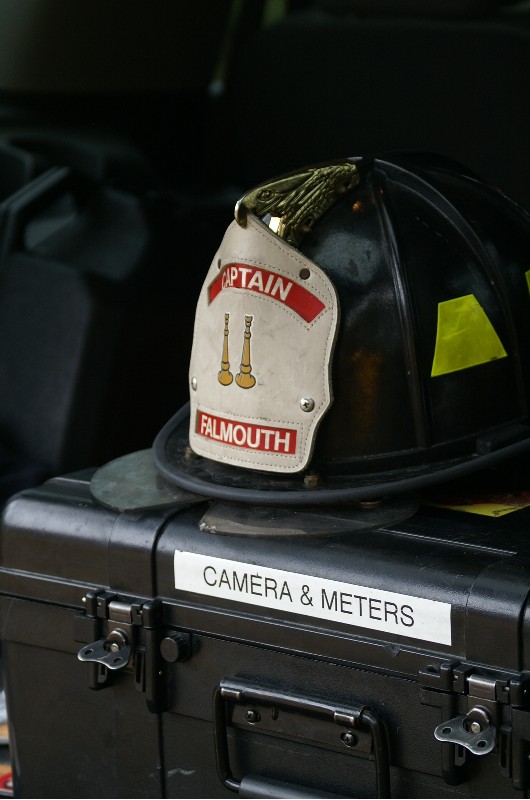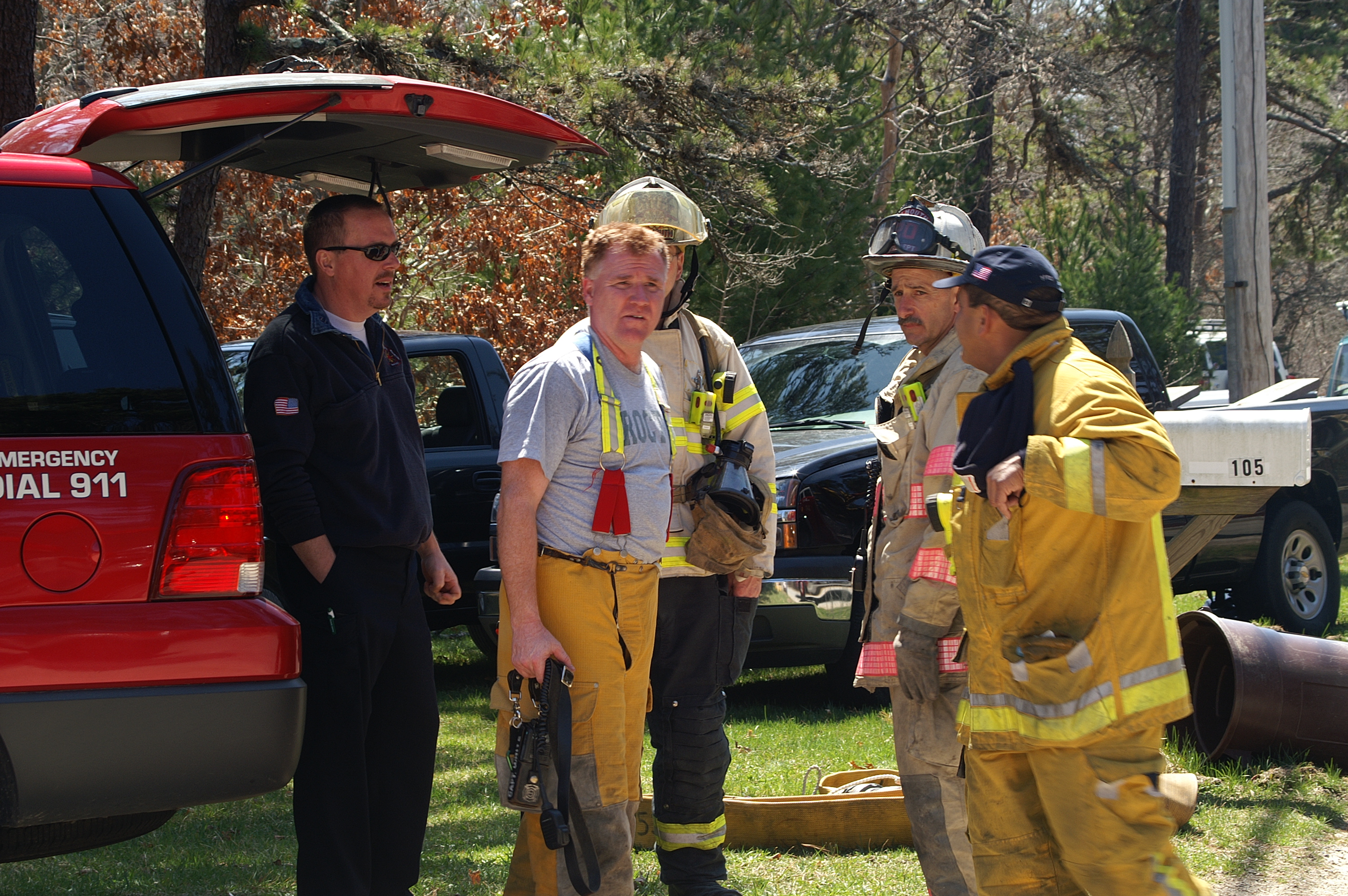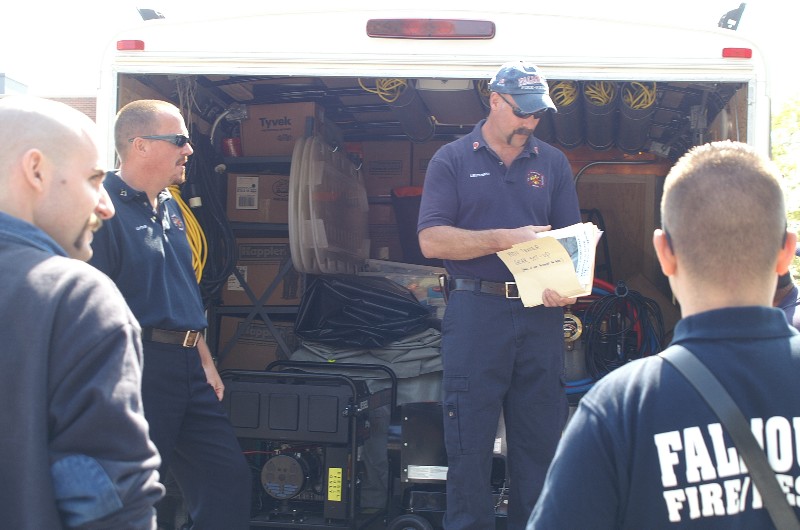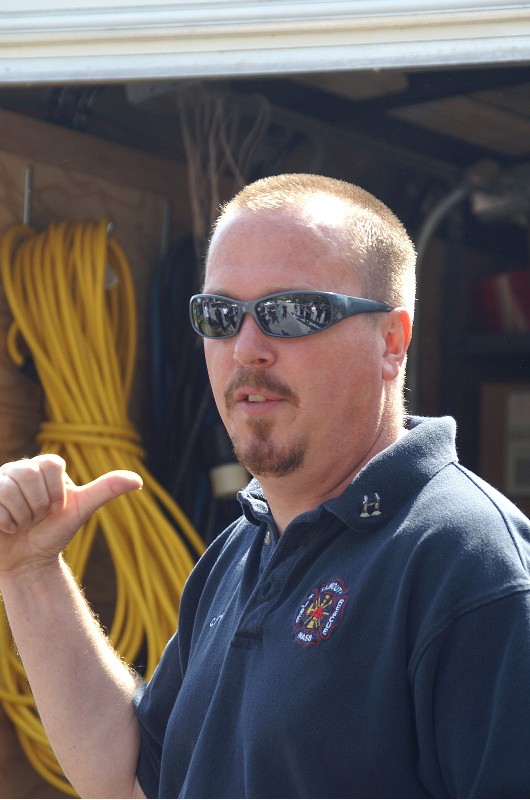 May 2007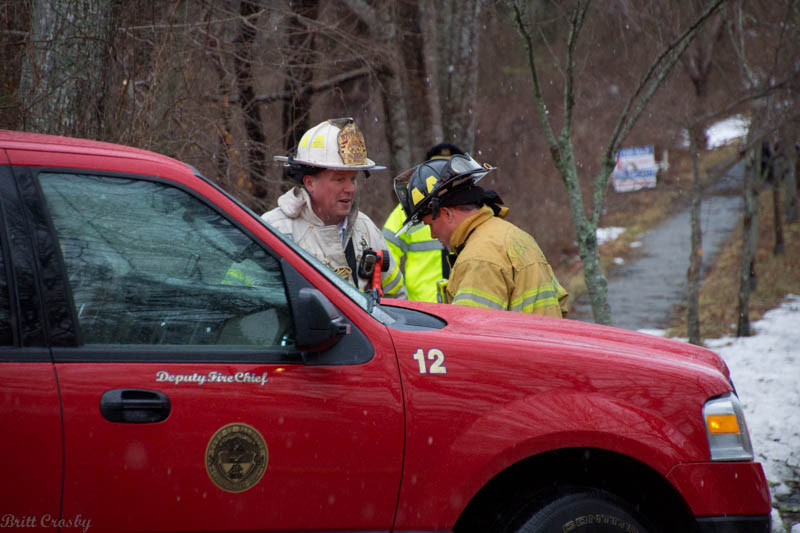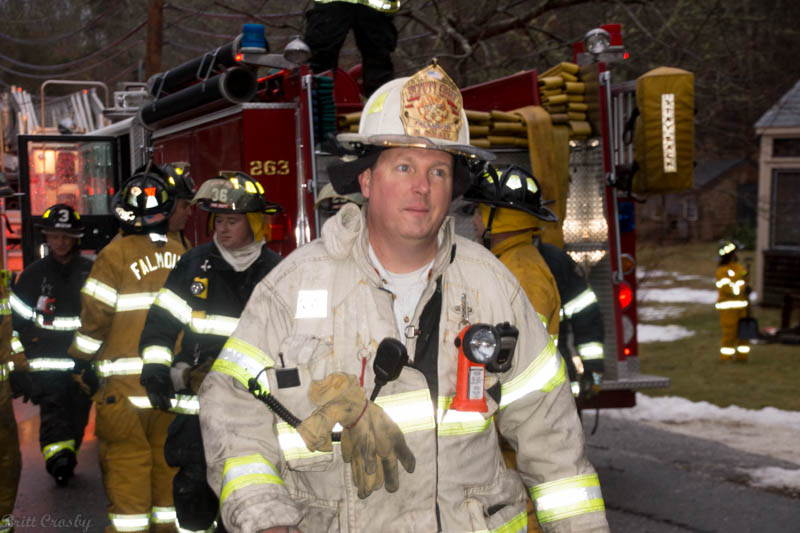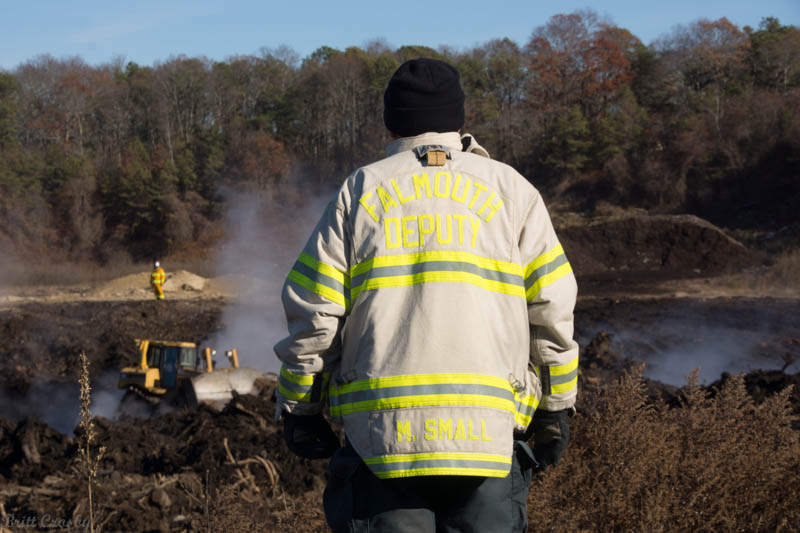 October 2013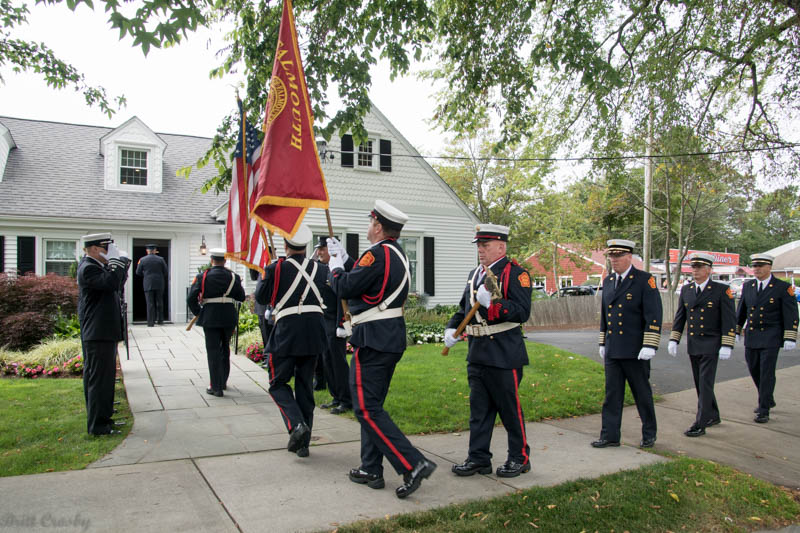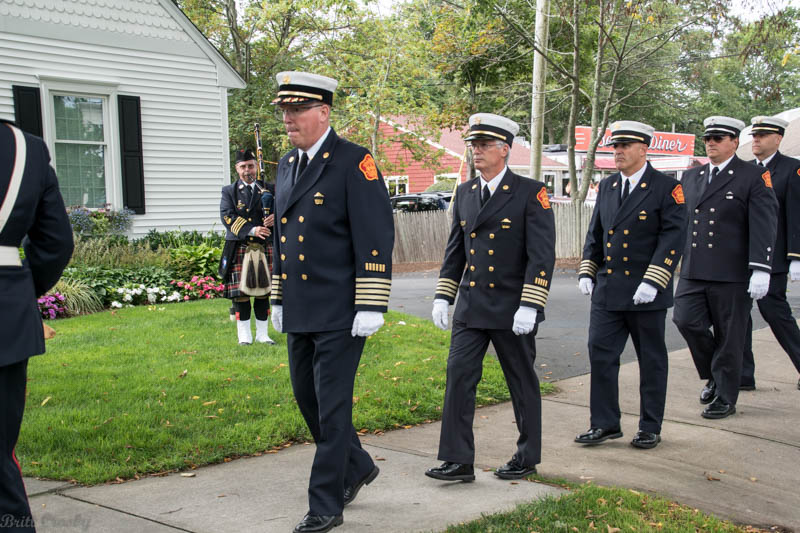 August 2017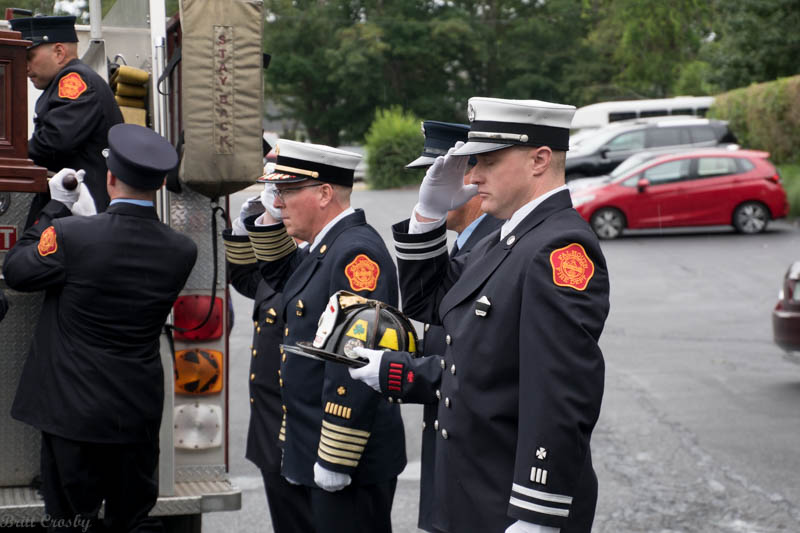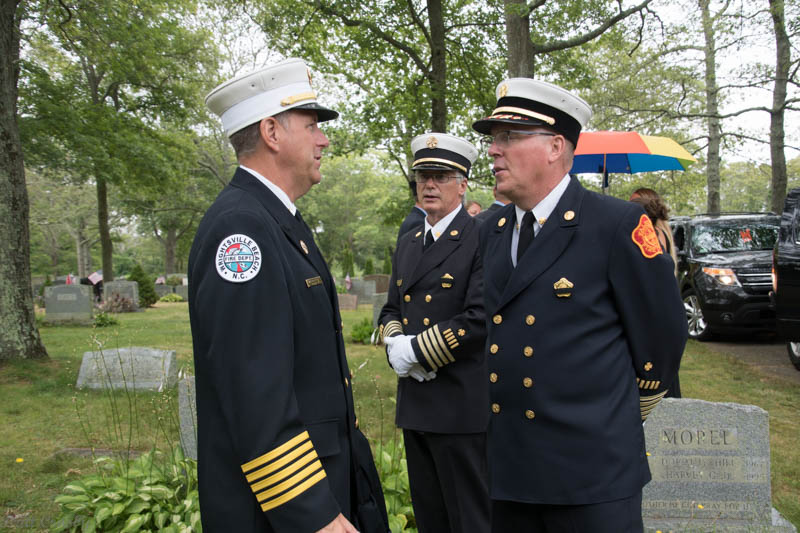 January 2016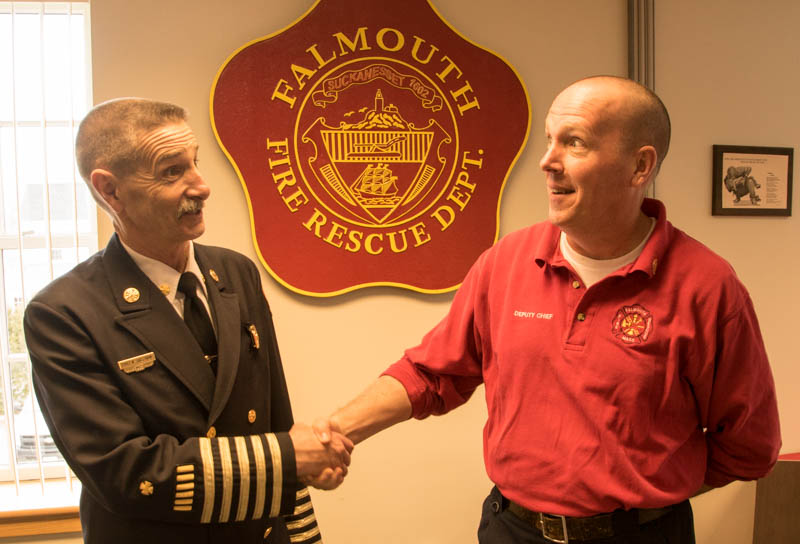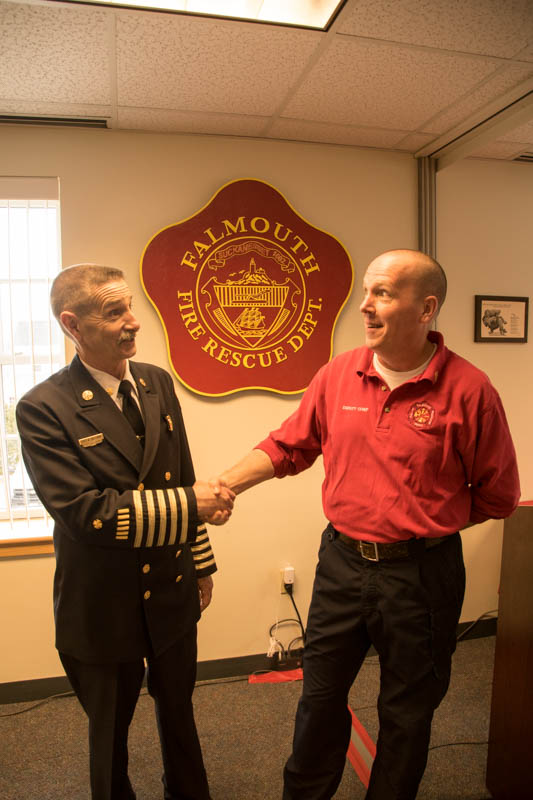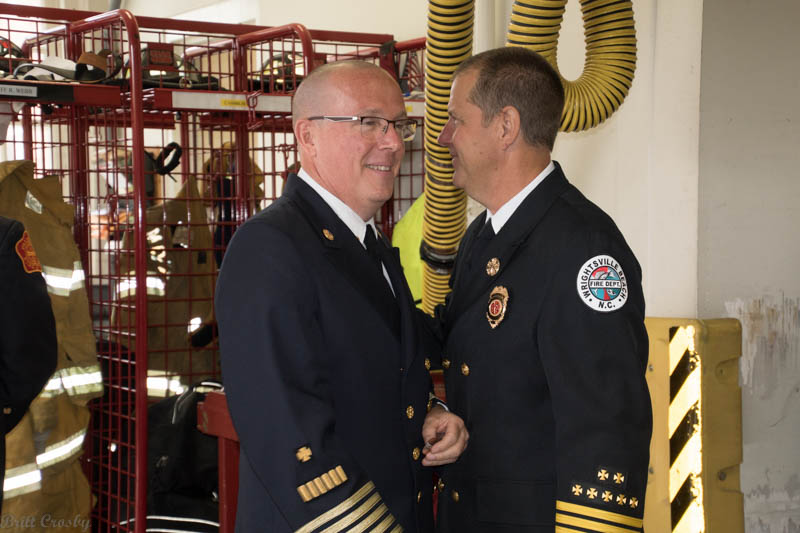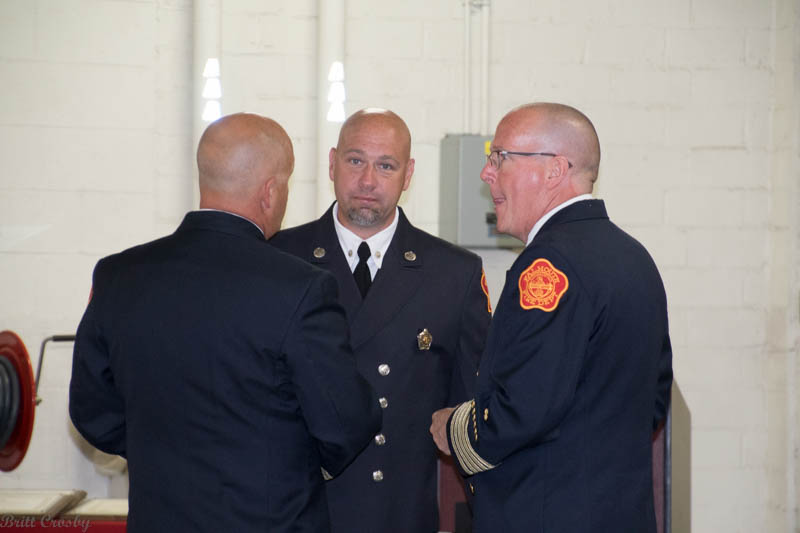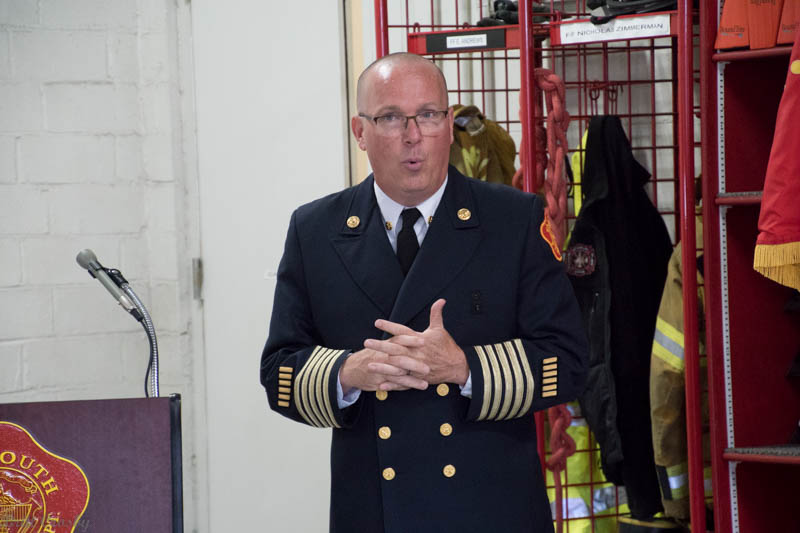 July 2016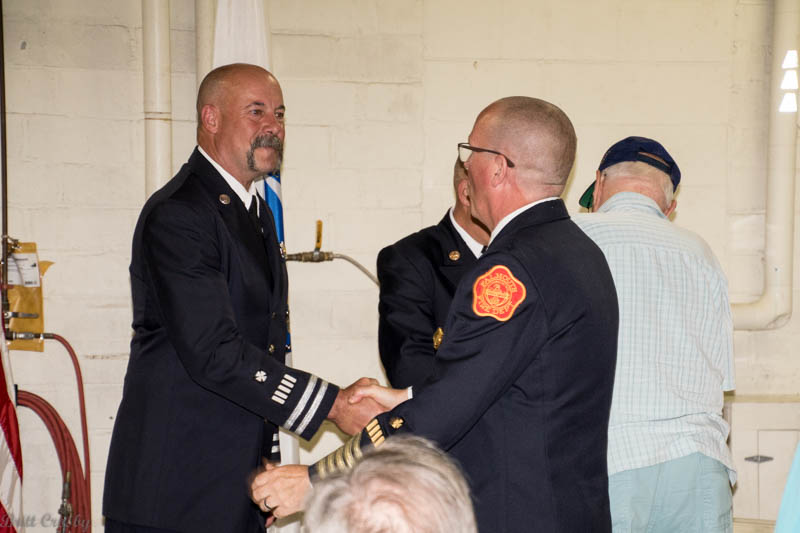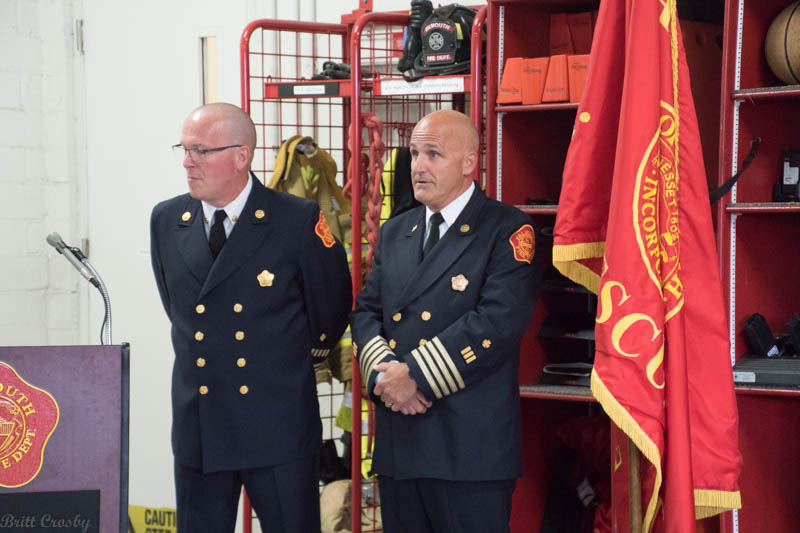 January 2018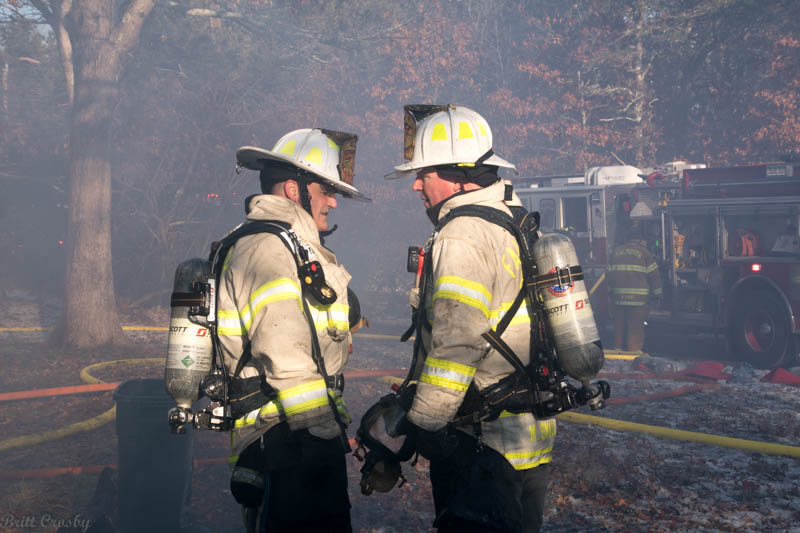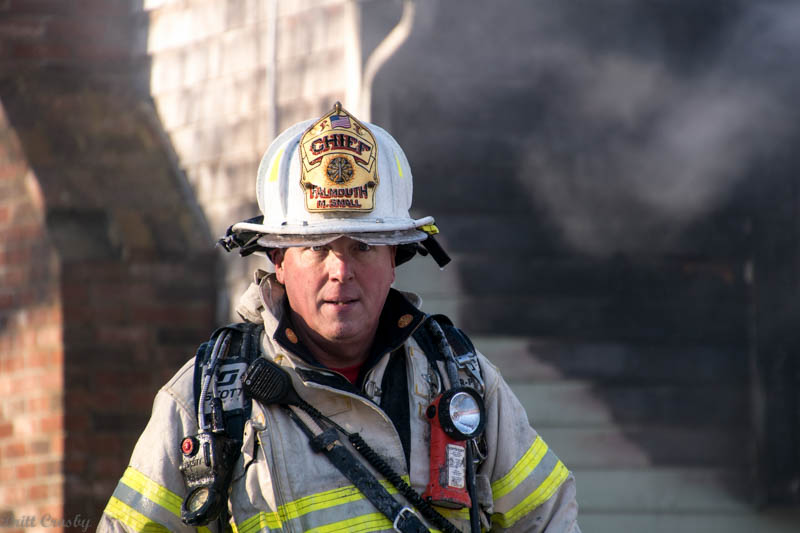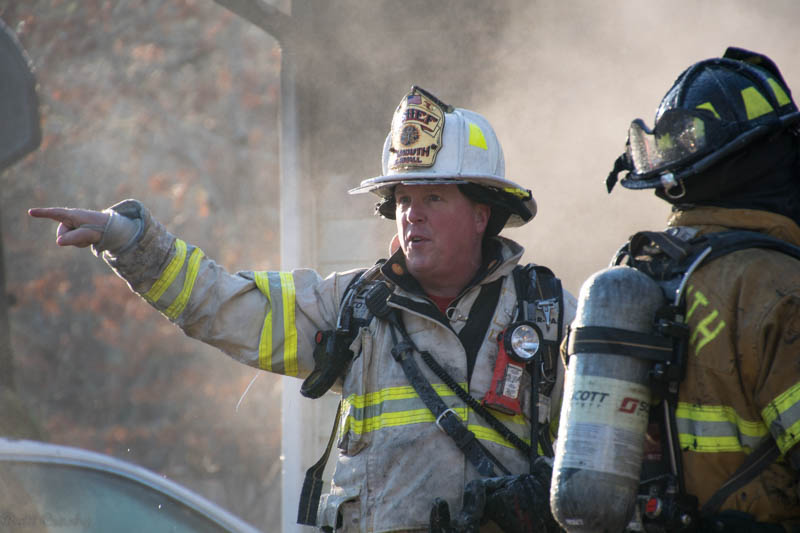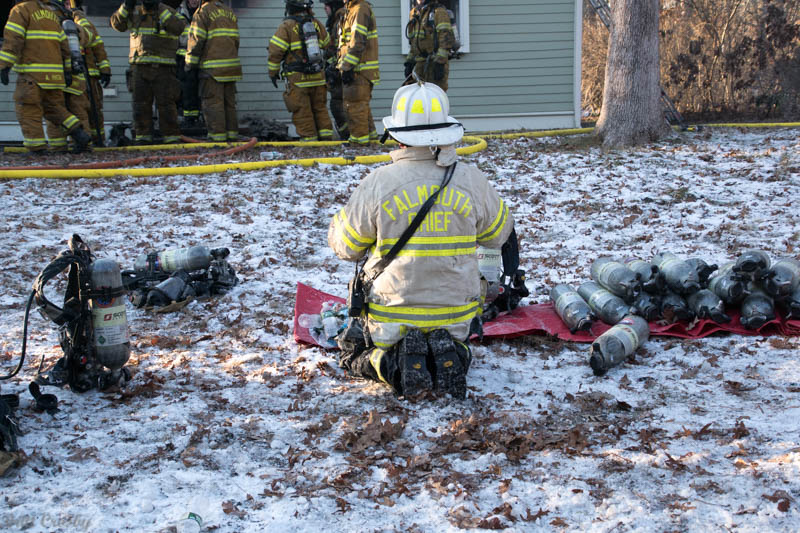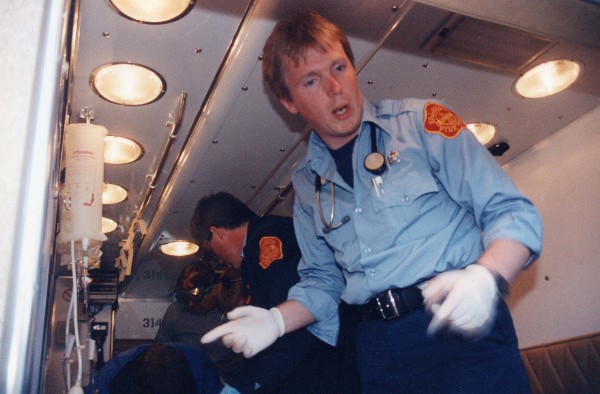 Once Upon A Time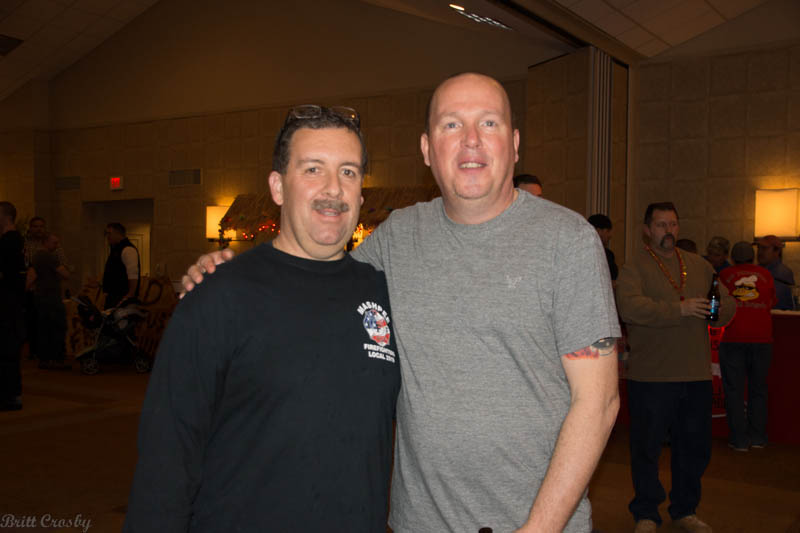 CapeCodFD.com
2020