CapeCodFD.com
ON THE ROAD AGAIN!
FALL CROSS COUNTRY TRIP 2016
September 2, 2016 - October 27, 2016
8 - OUR GREAT CROSS COUNTRY TRIP 2016
[INDEX]
[Week 1] [Week 2] [Week 3] [Week 4] [Week 5] [Week 6] [Week 7] [Week 8]
[Day 50] [Day 51] [Day 52] [Day 53] [Day 54] [Day 55] [Day 56]
WEEK 8
DAY 54
DAY 54 - OCT 25 - TUESDAY
It was a chilly morning in Milton, WV just east of Huntington. We made our way to Charleston, WV the state capital. Then, on the recommendation of the Huntington guys, headed up to Marietta, Ohio, up the Ohio River from Huntington, to see the Marietta fireboat. We had lunch in Marietta and then headed into Maryland stopping for the night just outside of Hagerstown for Night 54.

STATES: WV, OH, MD - (3) States today / (32) different States & (4) Provinces so far
DISTANCE: 380 miles for the day / 11,445 miles for the Trip so far.
FIREBOATS: (95) Marietta, OH
The West Virginia state capital at Charleston, WV
Abe Lincoln, 16th President created the State of WV
by proclamation and signature. It joined the Union
June 20, 1863.
A Charleston, WV fire station
There is so much patriotism out there roadside. This is the painted side of a brick building.
Marietta, Ohio
An interesting monument in Marietta, OH
Marietta, OH Fireboat 1
2013 North River Boats 25' long 1,500 gpm
Located at the Ohio River & Muckingum River.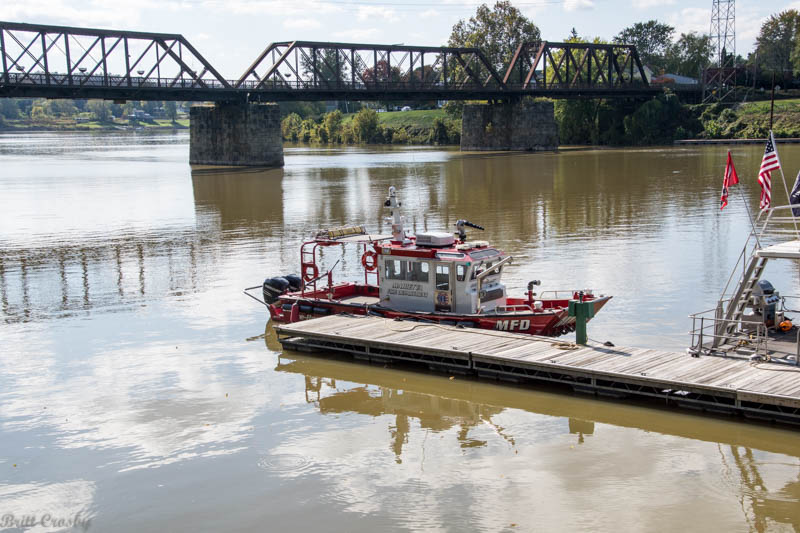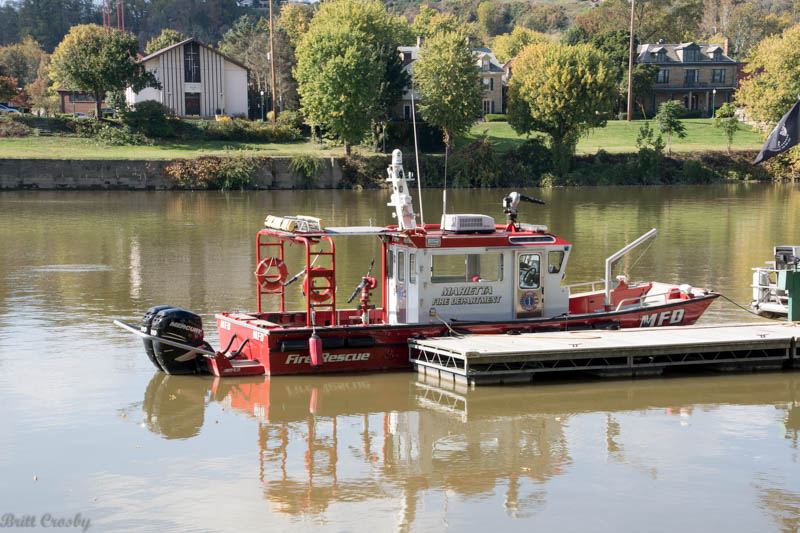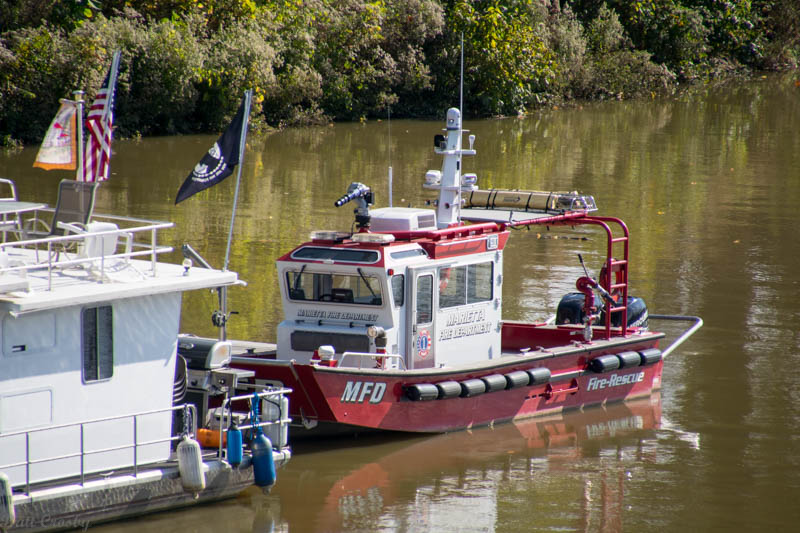 Marietta, OH is located just across the Ohio River from West Virginia.
We crossed back into WV on our way east to Maryland.
WEEK 1
[Day 1] [Day 2] [Day 3] [Day 4] [Day 5] [Day 6] [Day 7]

WEEK 2
[Day 8] [Day 9] [Day 10] [Day 11] [Day 12] [Day 13] [Day 14]
WEEK 3
[Day 15] [Day 16] [Day 17] [Day 18] [Day 19] [Day 20] [Day 21]
WEEK 4
[Day 22] [Day 23] [Day 24] [Day 25] [Day 26] [Day 27] [Day 28]
WEEK 5
[Day 29] [Day 30] [Day 31] [Day 32] [Day 33] [Day 34] [Day 35]
WEEK 6
[Day 36] [Day 37] [Day 38] [Day 39] [Day 40] [Day 41] [Day 42]
WEEK 7
[Day 43] [Day 44] [Day 45] [Day 46] [Day 47] [Day 48] [Day 49]
WEEK 8
[Day 50] [Day 51] [Day 52] [Day 53] [Day 54] [Day 55] [Day 56]
CapeCodFD.com
2016