DAY 24 - SEPT 25 - SUNDAY
We started out the morning at Cowichan Bay. We headed into town and found the fire station. The volunteers in the area all conduct their truck checks on Sunday mornings so we were able to see many of the apparatus in the area outside. Cowichan, Duncan,

STATES/PROVINCES: BC - (1) Province for the day / (20) different States & (4) Provinces so far.
DISTANCE: (used rental car) camper unchanged / 5912 miles for Trip so far
FIREBOATS: (31) Cowichan, BC (32) North Cowichan, BC
Not a bad way to start the day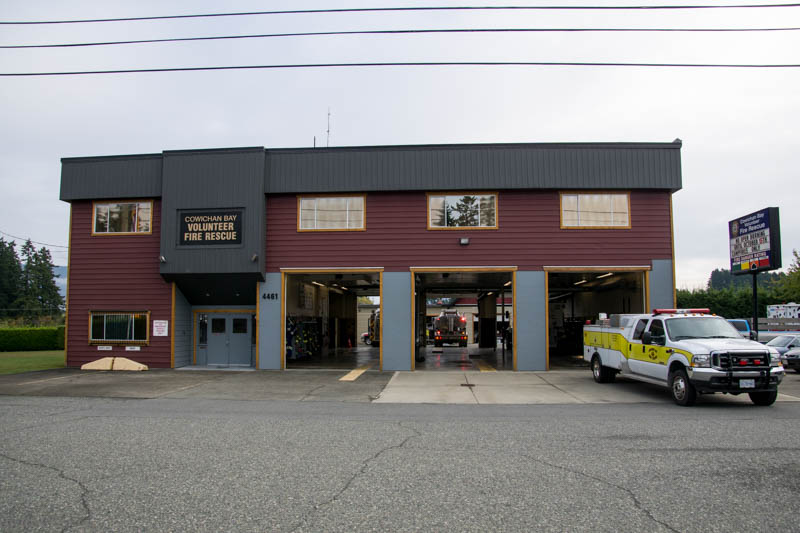 Cowichan, BC Volunteer Fire Department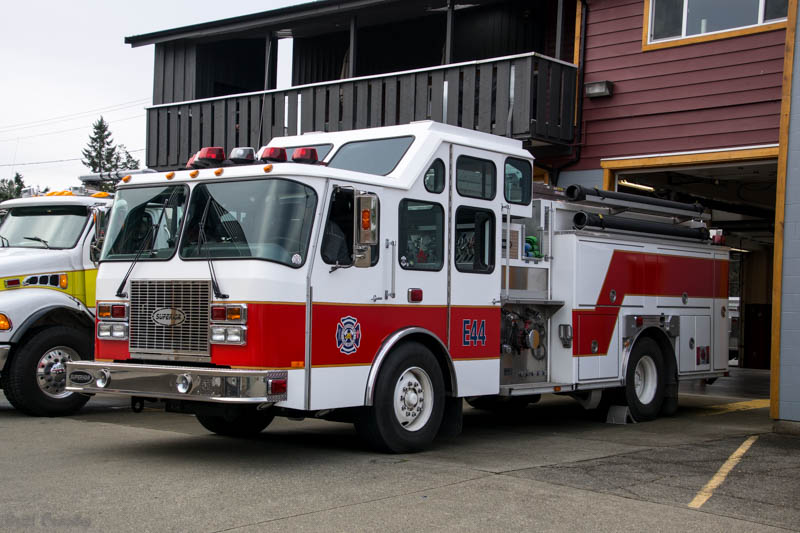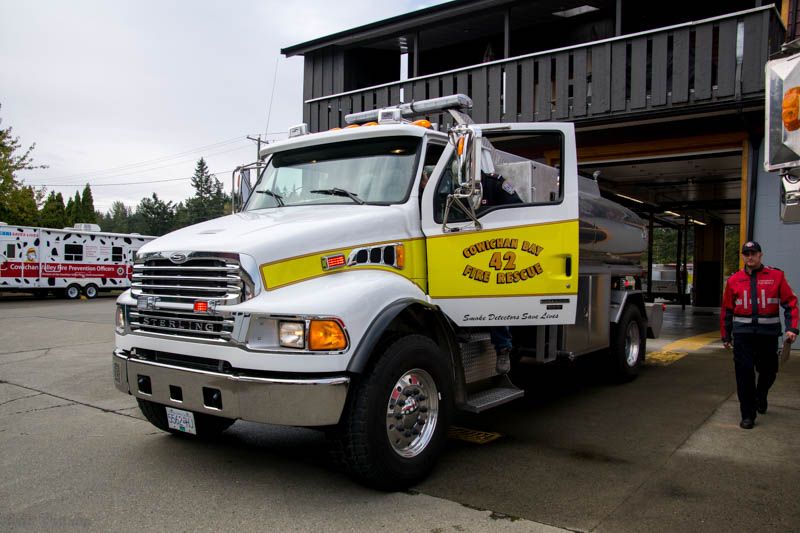 Cowichan Bay fire boat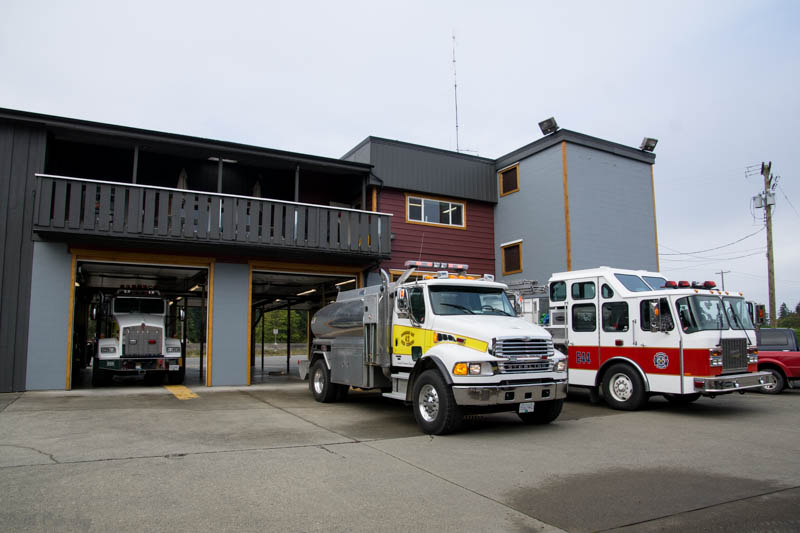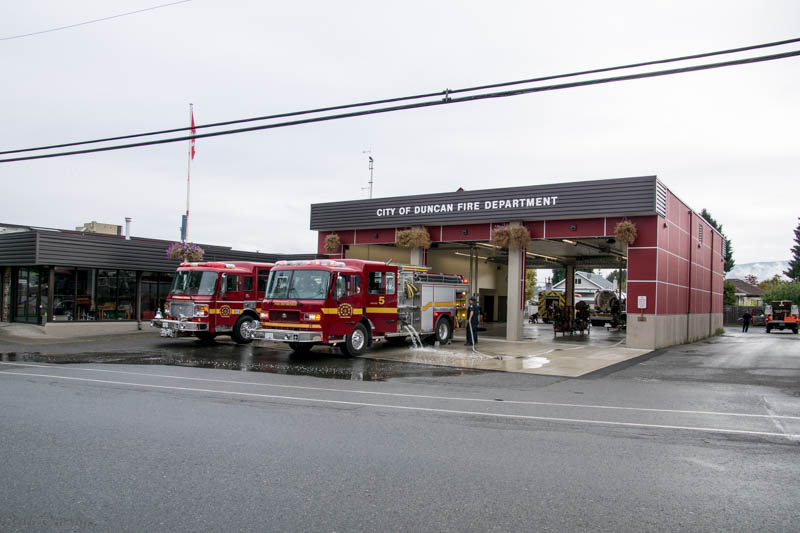 Duncan, BC Fire Department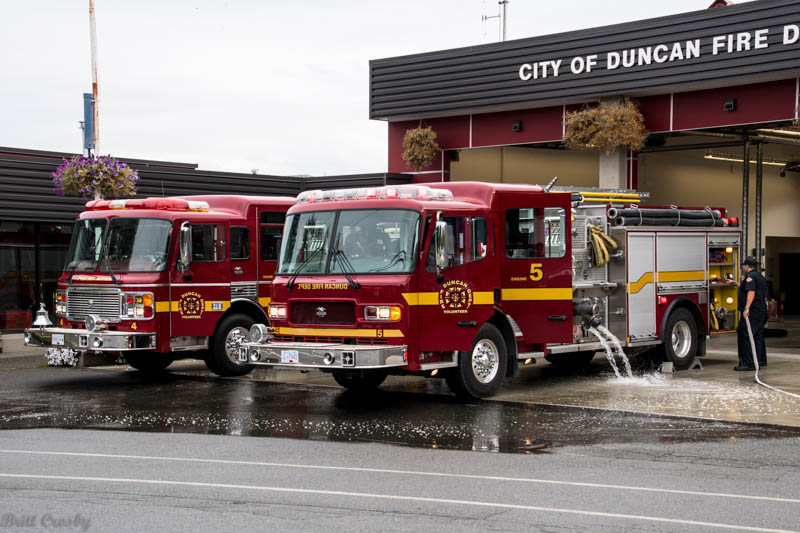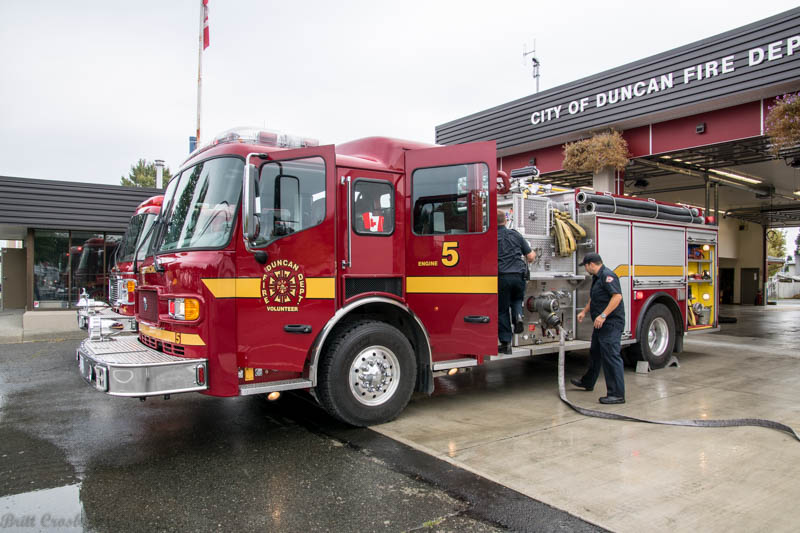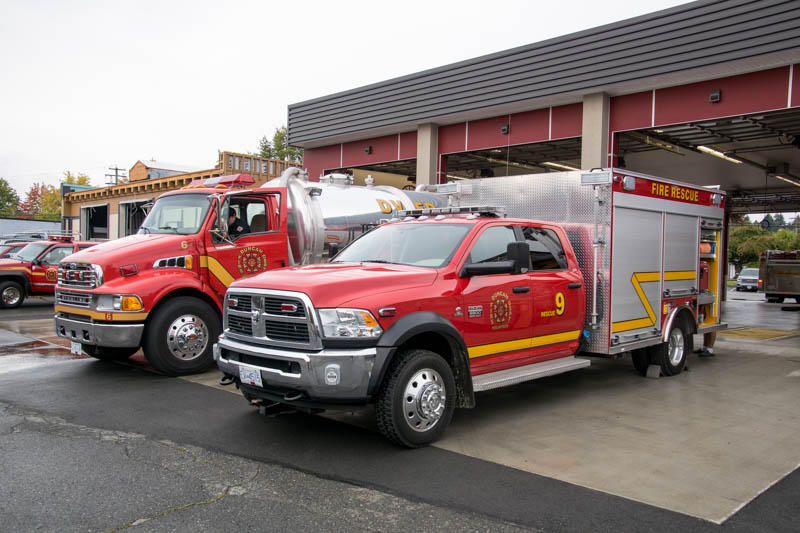 Just up the road from the Duncan station.... maybe a quarter mile, is the South Hall
of the North Cowichan Fire Department.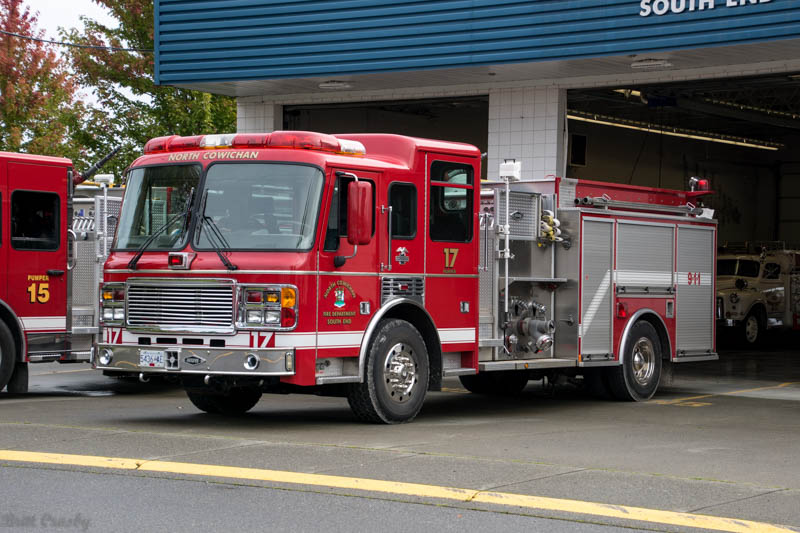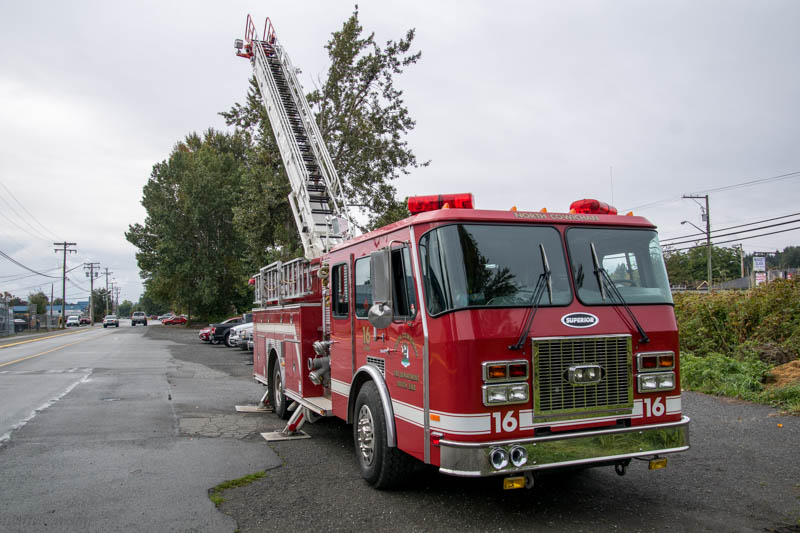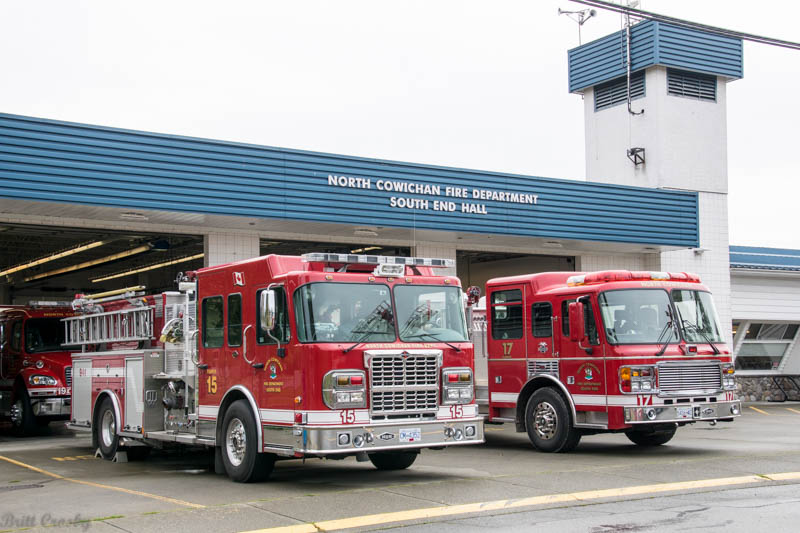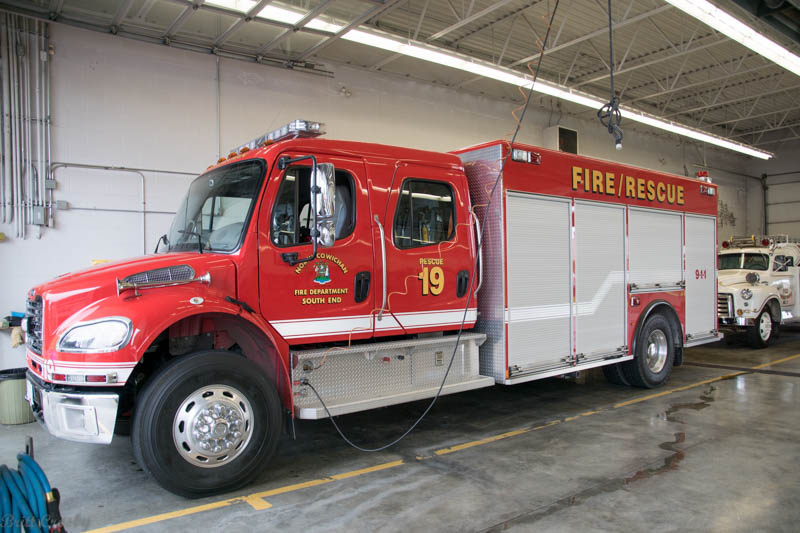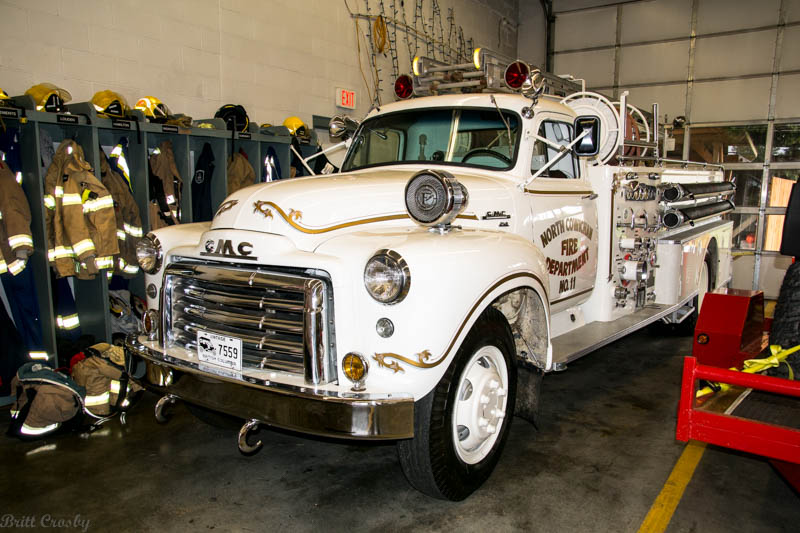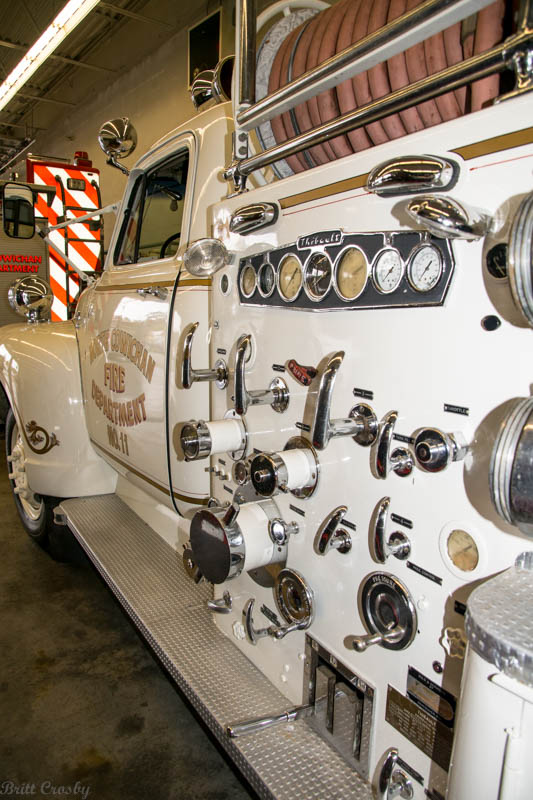 The Old Firehouse
Wine & Cocktail Bar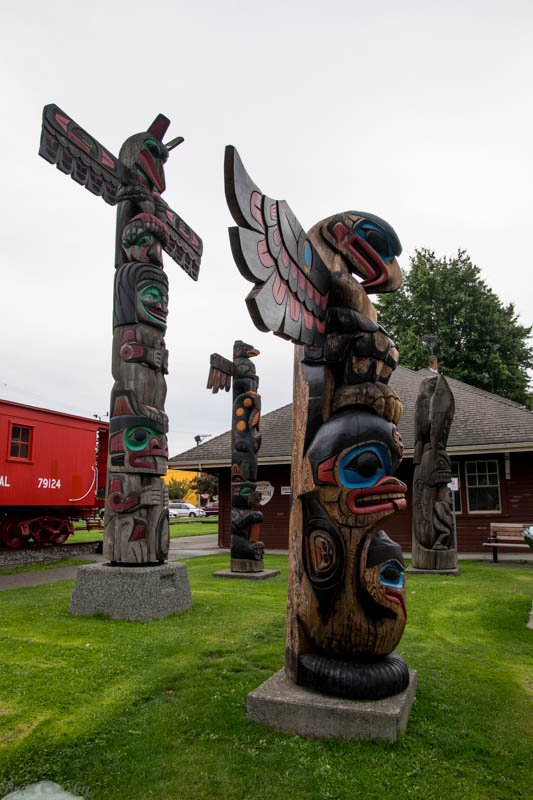 Duncan is doing its best to be the Totem Pole capital of the world.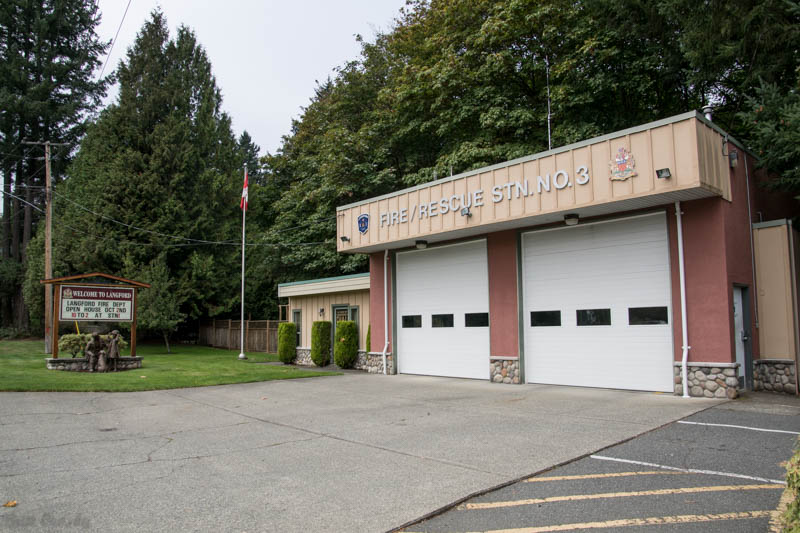 Langford, BC Fire Station 3
A very nice memorial at Langford Station 3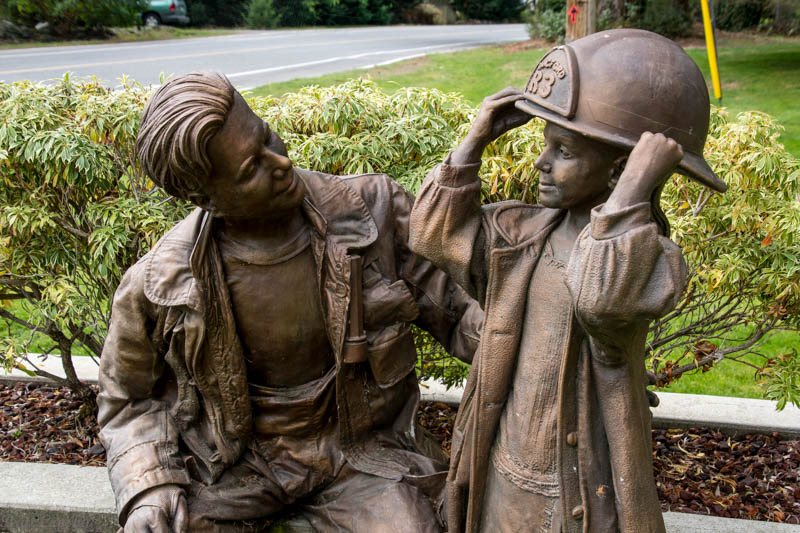 Mill Bay, BC Fire Department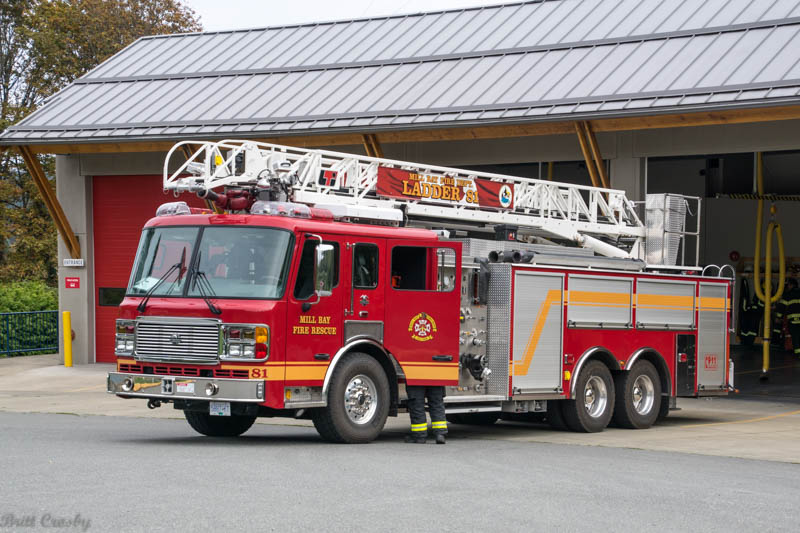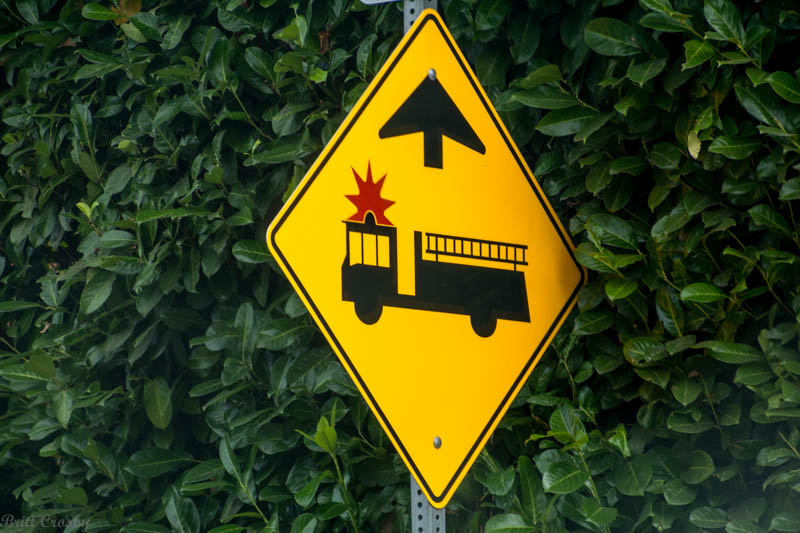 Langford, BC Fire Headquarters station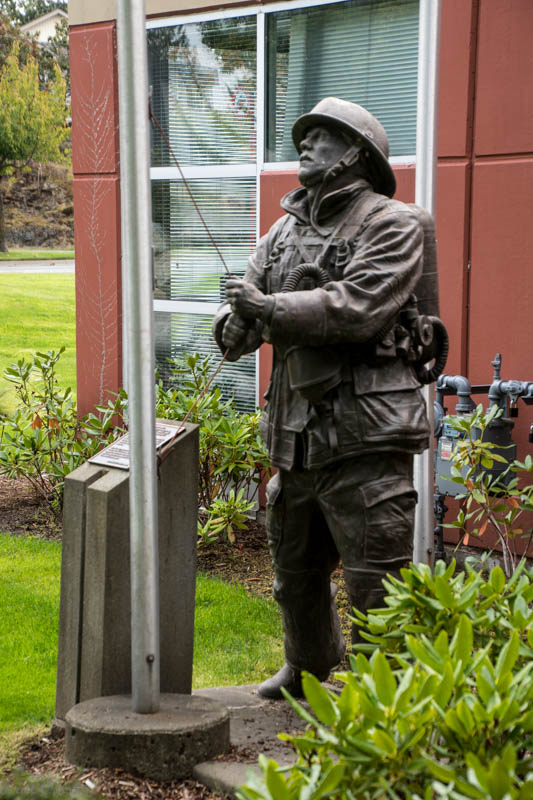 Raising the flag at Langford, BC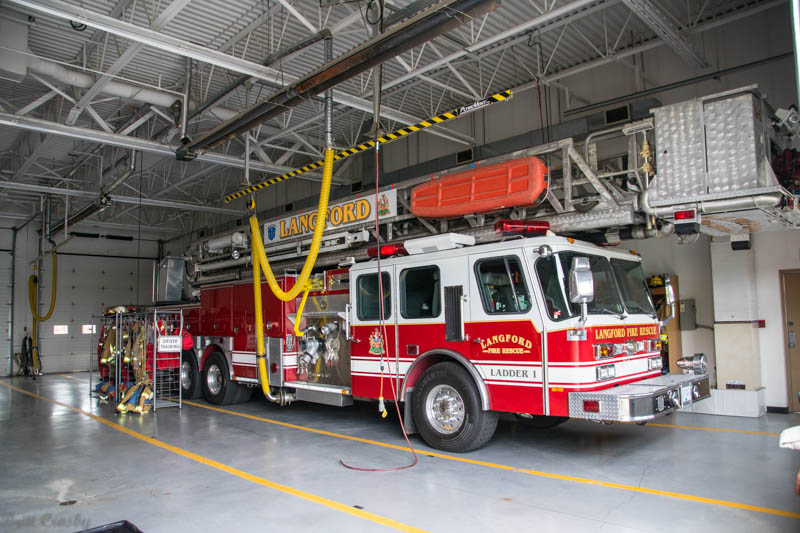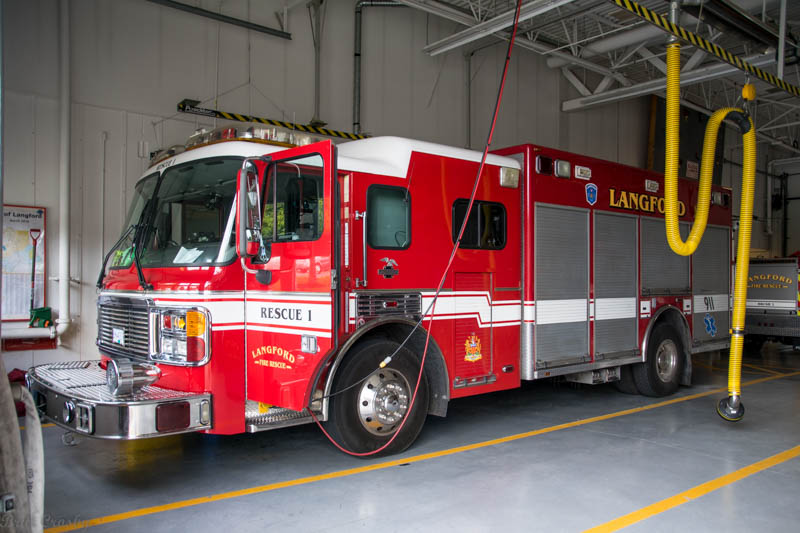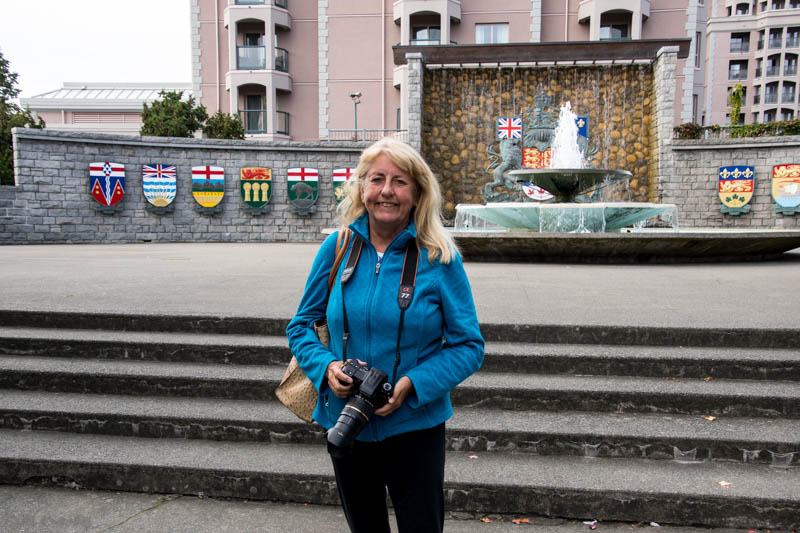 Queen "Victoria" at Victoria, BC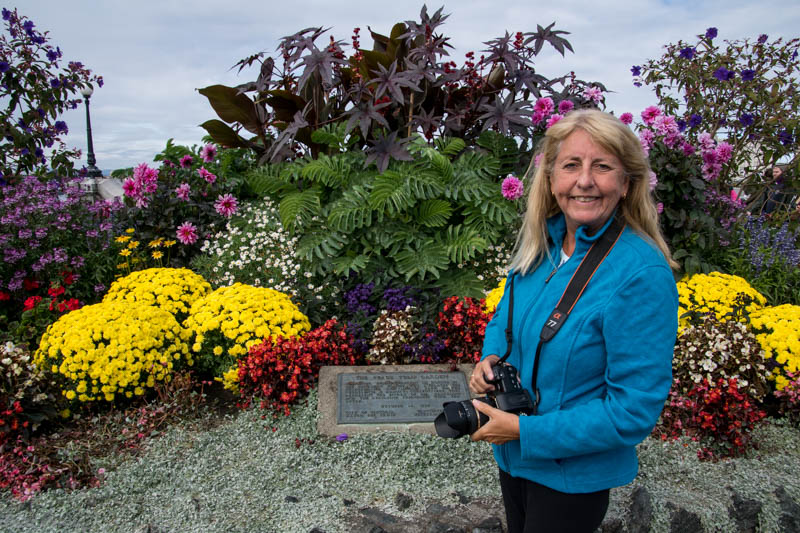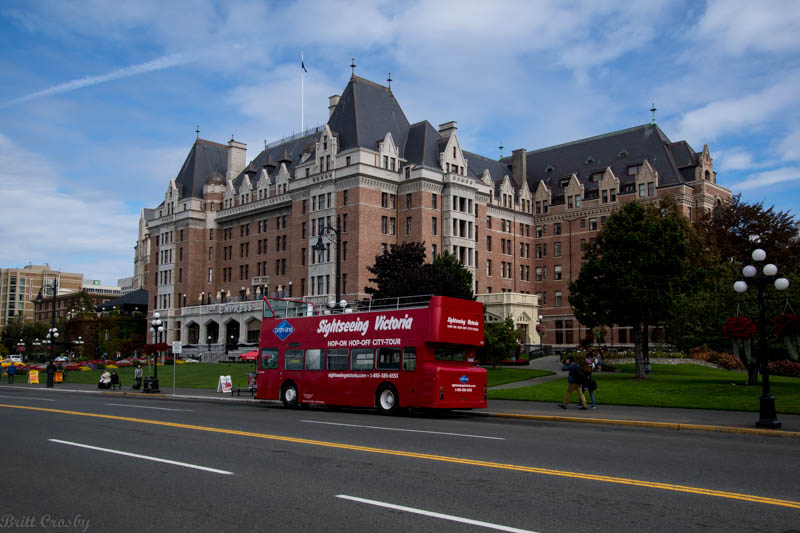 The Empress?!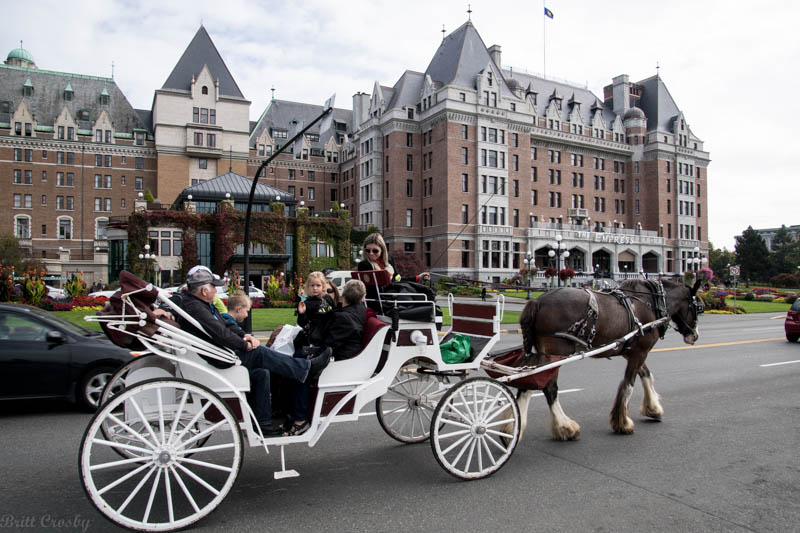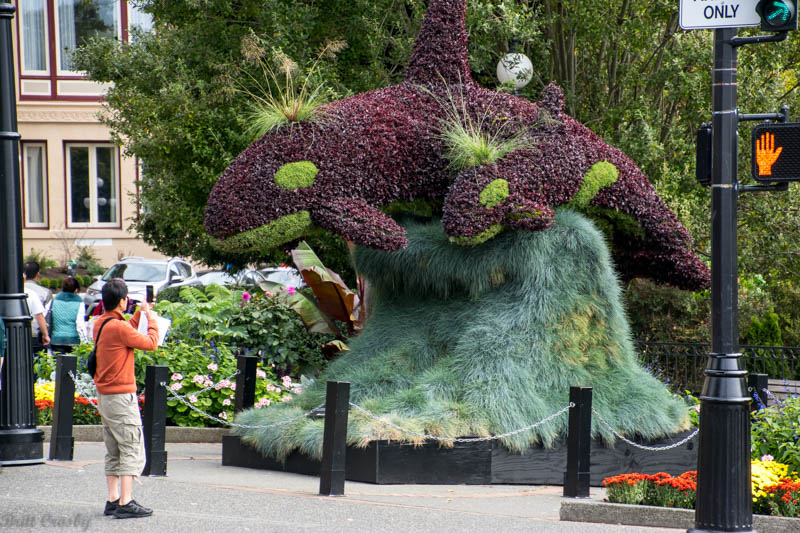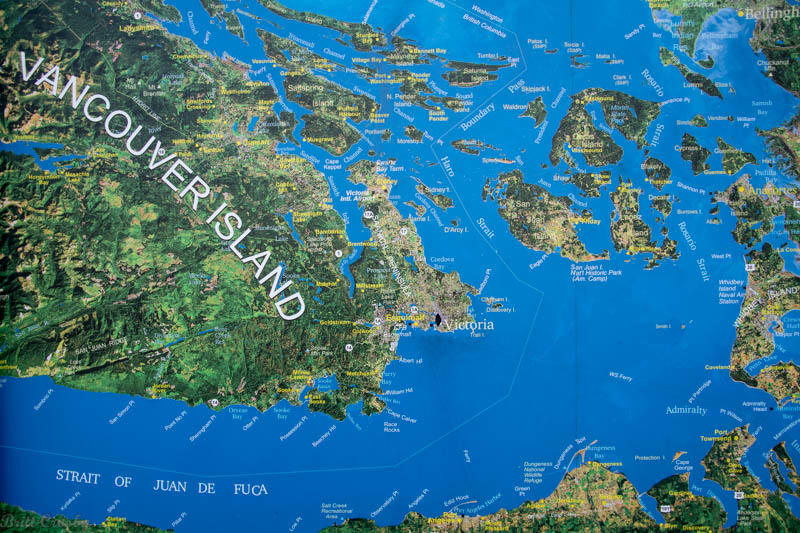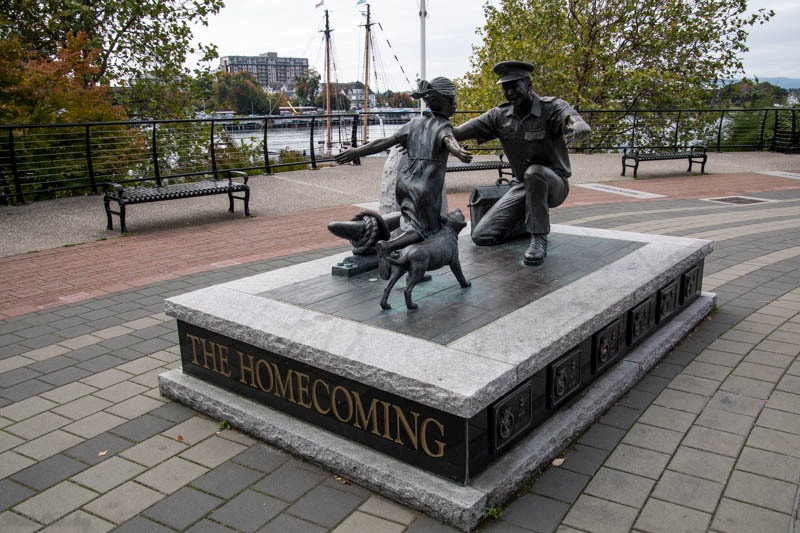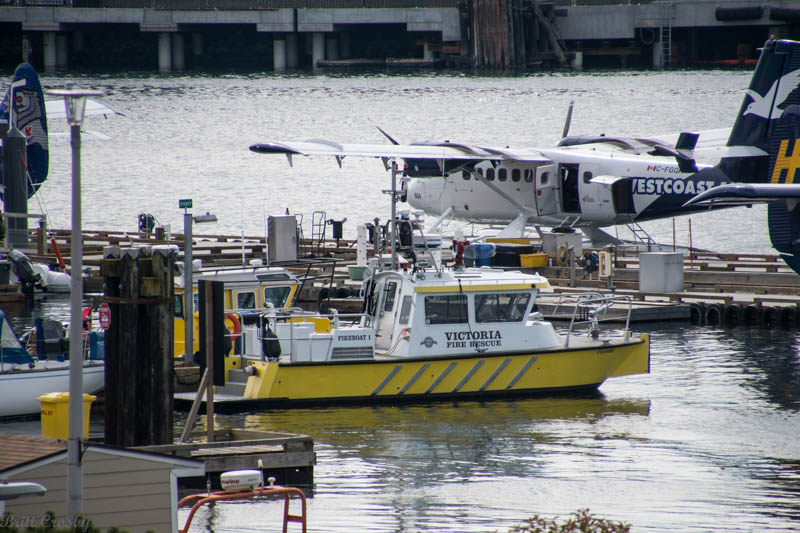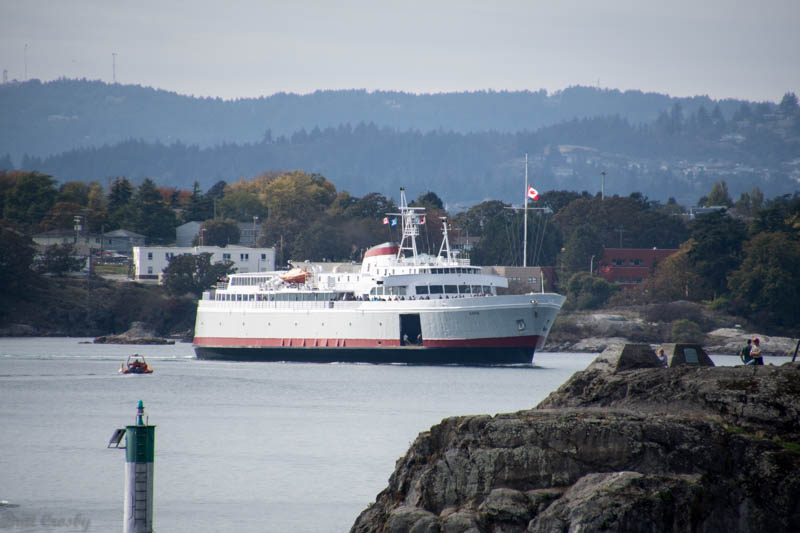 The Ferry "Coho" coming into Victoria from Port Angeles, WA
We had lunch here in the hot sun