DAY 23 - SEPT 24 - SATURDAY
We started out in Vancouver, BC. We headed into the city downtown and over to where the brand new Fireboat 1 is located. We met up with one of the firefighters there who gave a tour of the new boat and explained how it's twin (Fireboat 2) had actually been damaged by a fire while being transported via truck across the country. It was returned to MetalCraft while Fireboat 1 continued on to Vancouver. The guys were actually headed out for a detail and took a few minutes to pose for photos before continuing on. Thanks to them for that.

Not far at all from where Fireboat 1 was located is the dock for Fireboat 4 near the cruise ship terminal. Fireboat 4 and Fireboat 5 are twins from the 1980s. Actually there were 5 identical vessels up until recently when the 3 operated by neighboring cities were decommissioned. Anyway, it was a successful visit.

We headed out of Vancouver to the Tsawwassen Ferry Terminal and a wonderful couple hour ride through beautiful passages to Sidney, BC located on Vancouver Island. We drove down and into the provincial capital of Victoria. We found the fire headquarters and got a good tour. Then down to the harbor locating the fireboats and enjoying a lunch overlooking the harbor.

As it turned out, "Will & Kate" as in Prince William were paying a visit to Victoria and the crowds showed it. We made our way out of town and actually drove about an hour north to find a nice hotel for Night 23 in Cowichan. BC

STATE/PROVINCES: BC (1) Province for the day / (20) different States & (4) Provinces so far.
DISTANCE: (used rental car) camper unchanged / 5912 miles for Trip so far
FIREBOATS: (27) Vancouver, BC FB-1 (28) Vancouver, BC FB-4 (29) Victoria, BC FB-1
(30) Victoria, BC FB-2
The Vancouver, BC waterfront
Vancouver Fireboat 1 lives in one of these boathouses.
The new Fireboat 1 2016 MetalCraft FireStorm 40
7000 gpm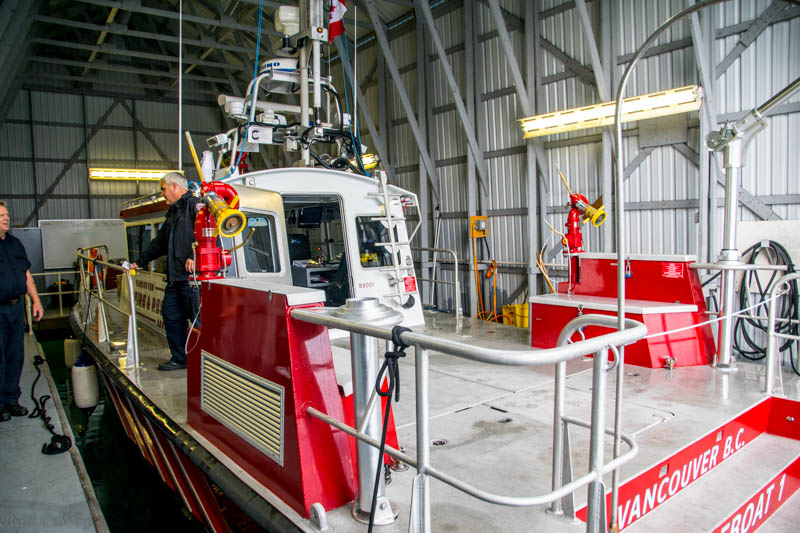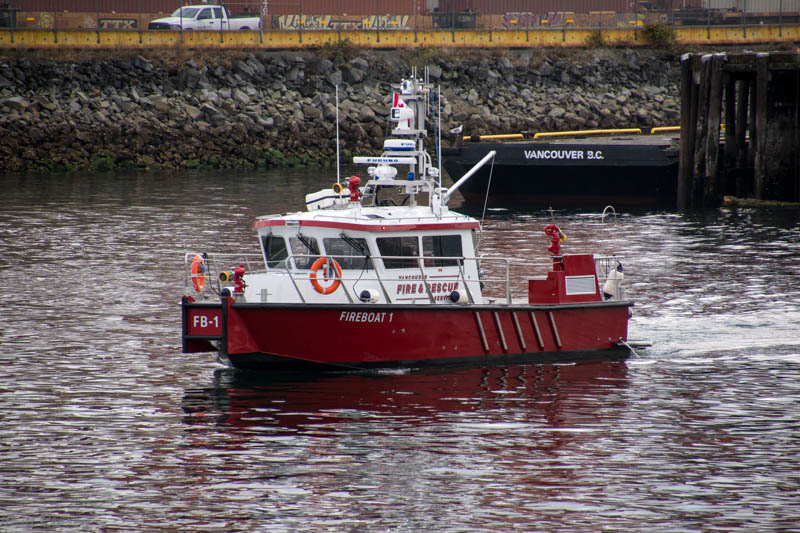 Vancouver Fireboat 4 located near the cruise ship terminal
Fireboat 4
1992 40' Fireboat 3000 gpm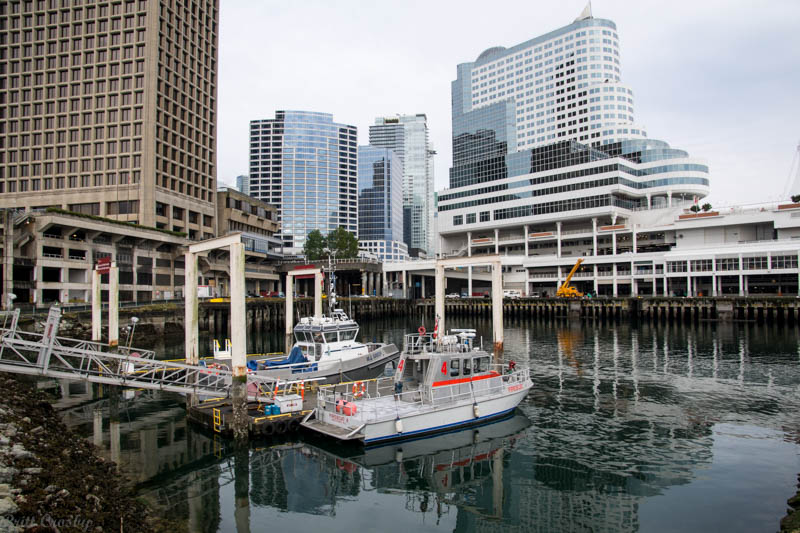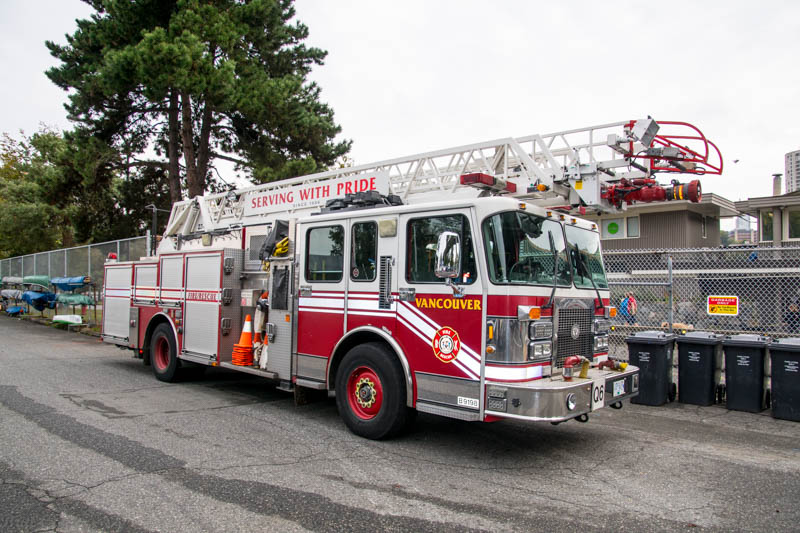 The crew of Q6 was headed out with Fireboat 5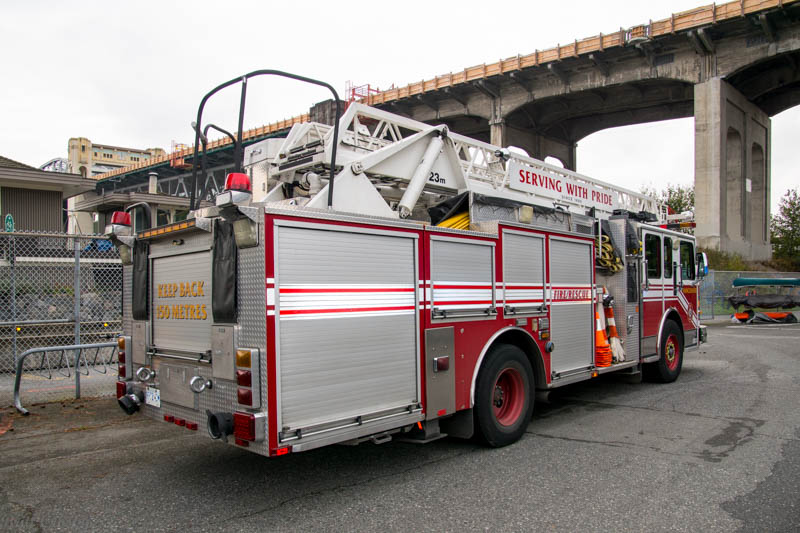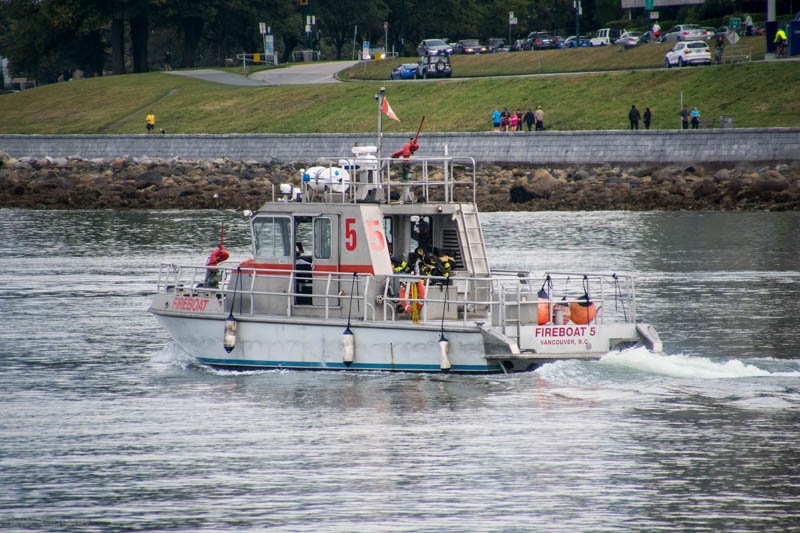 Fireboat 5 under way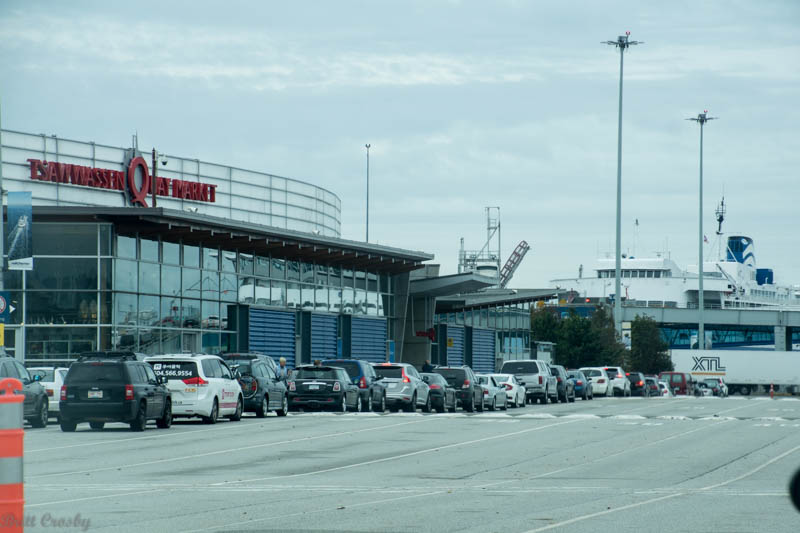 There is no bridge to Vancouver Island.
The Tsawwassen Ferry Terminal is a busy place and perhaps
one of the most organized and efficient places we went through.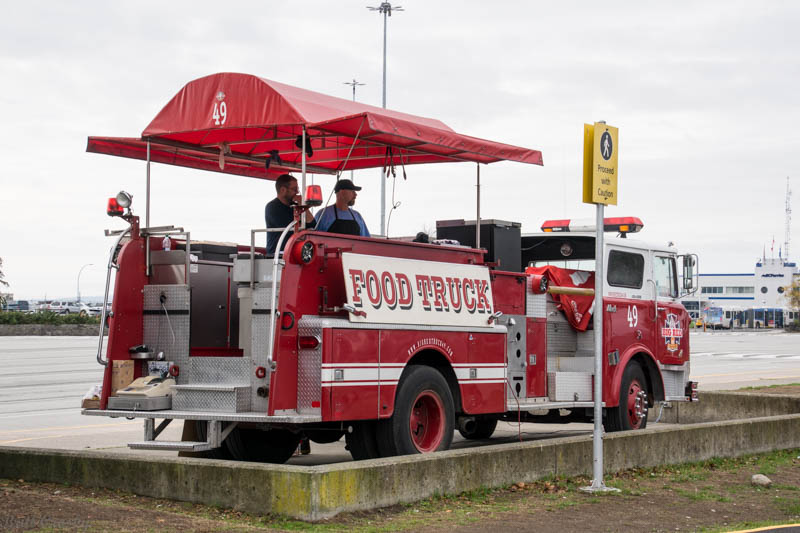 You gotta love food trucks... especially fire truck food trucks!
At the Tsawwassen Ferry Terminal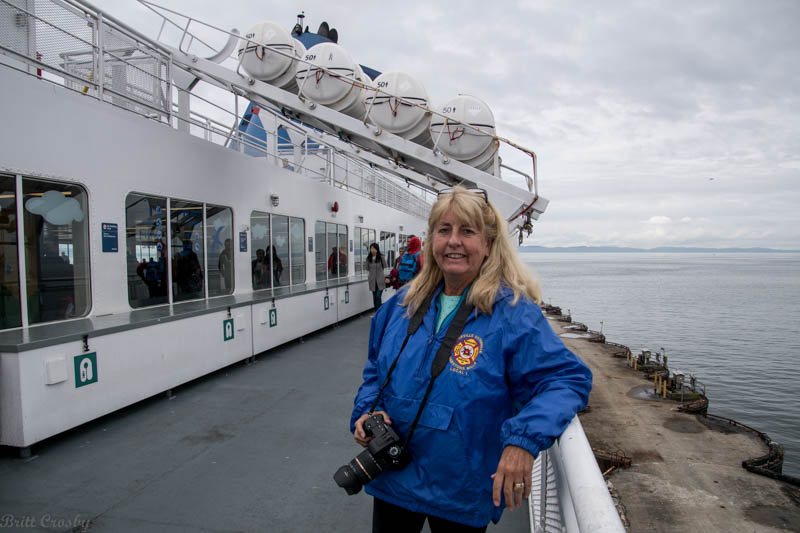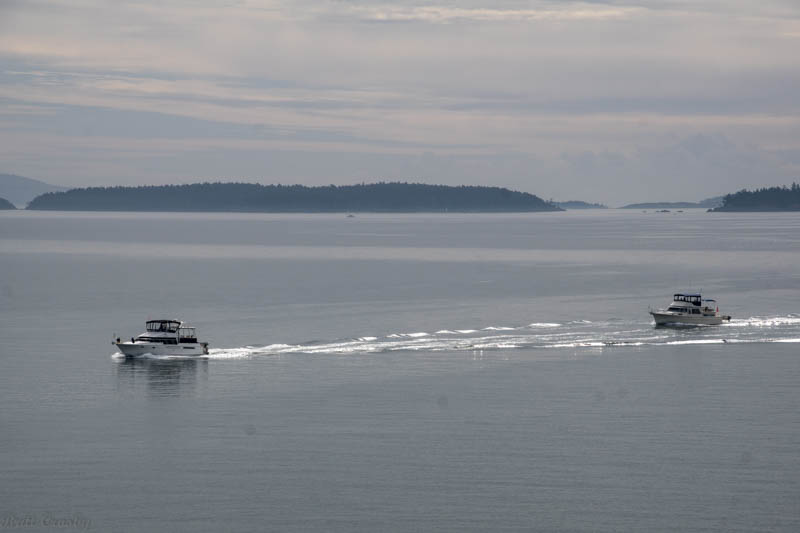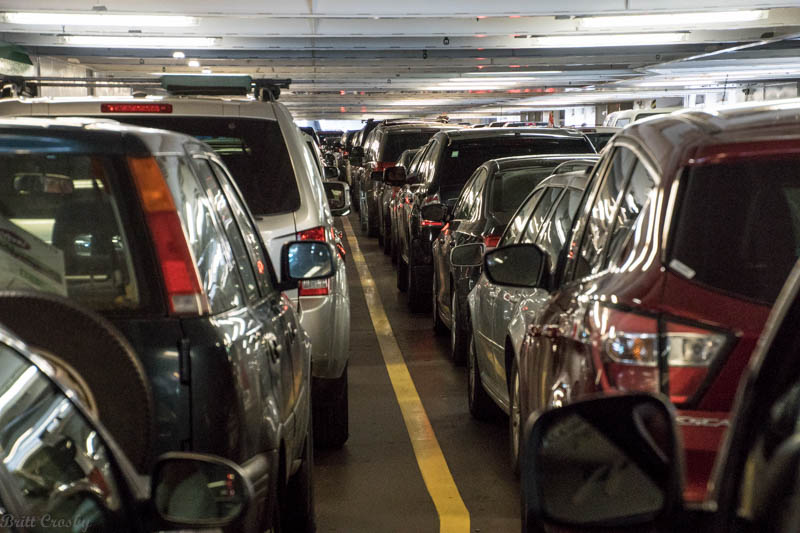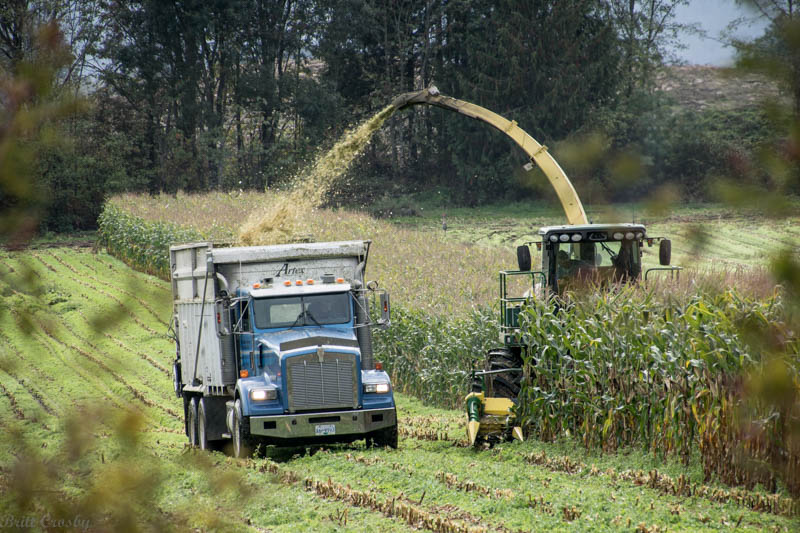 We have seen so much corn along the road sides.
Finally, we see it being harvested.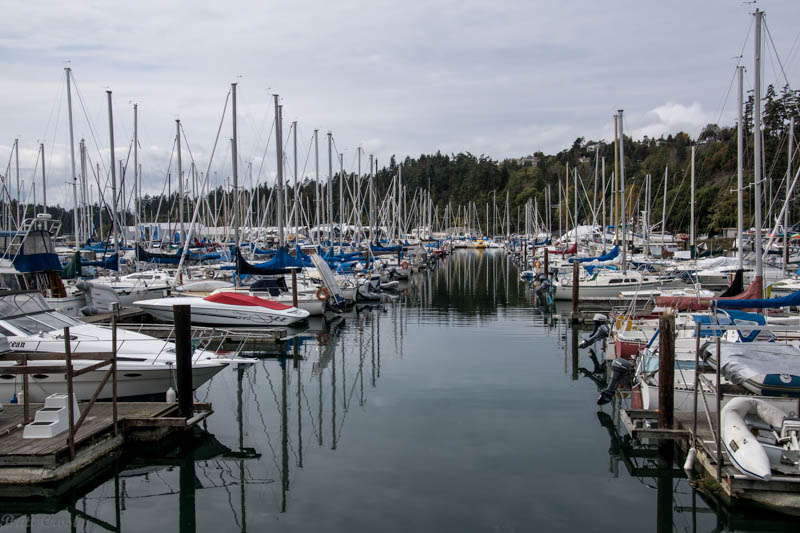 Sidney, BC Volunteer Fire Department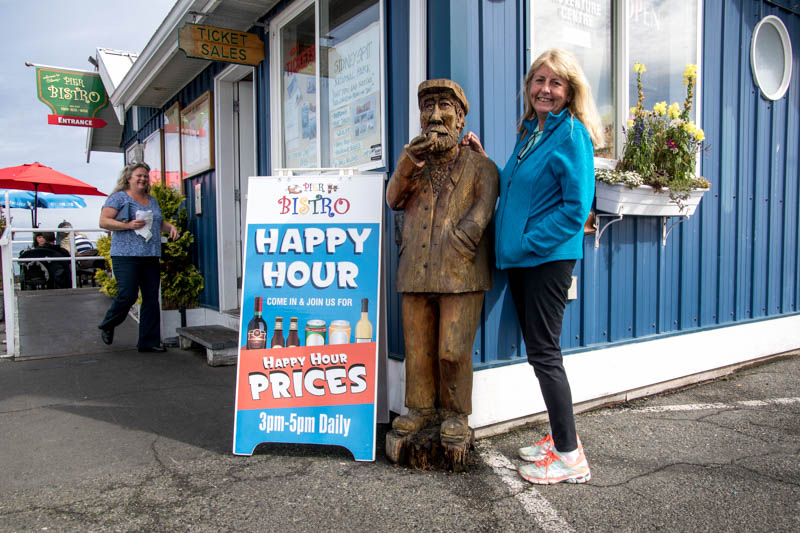 Lunch by the shore in Sidney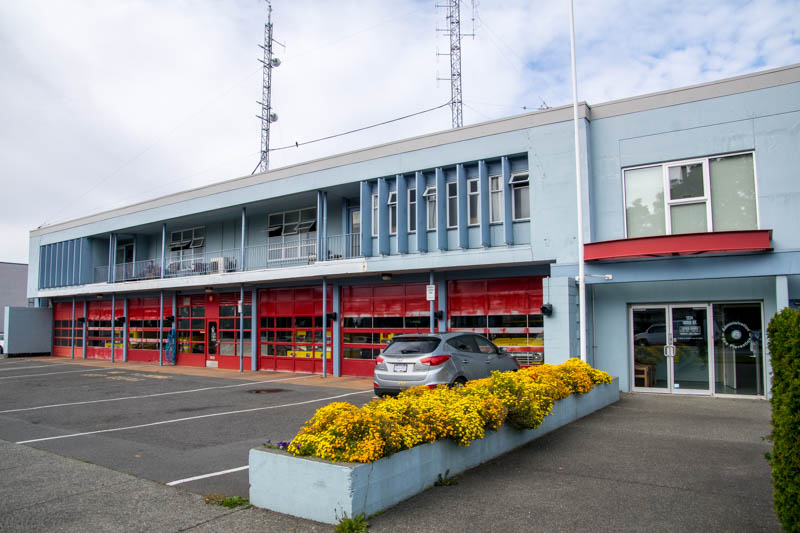 Victoria, BC Fire Headquarters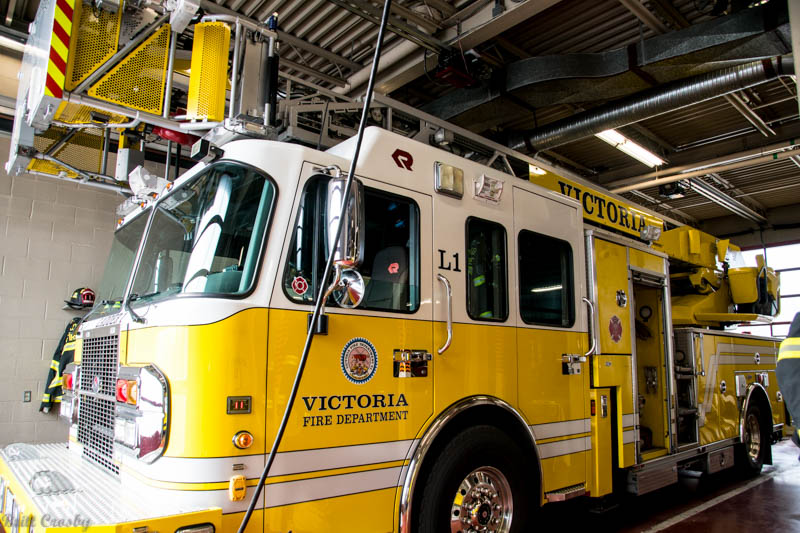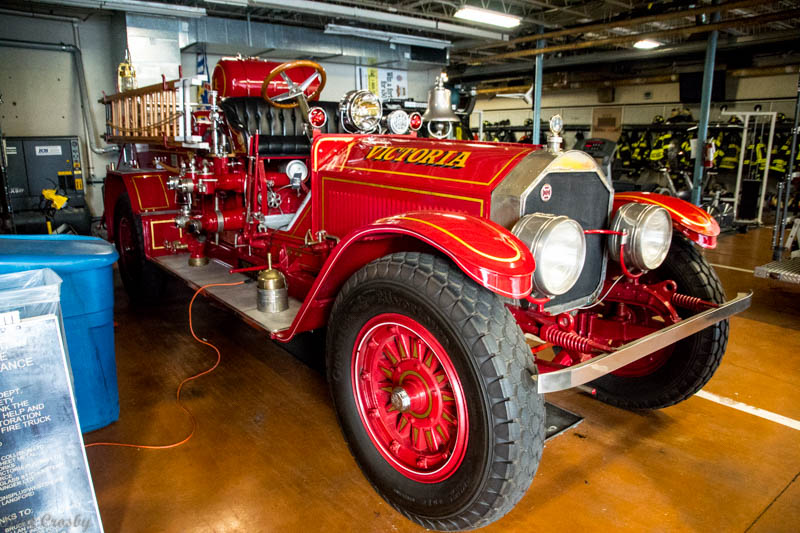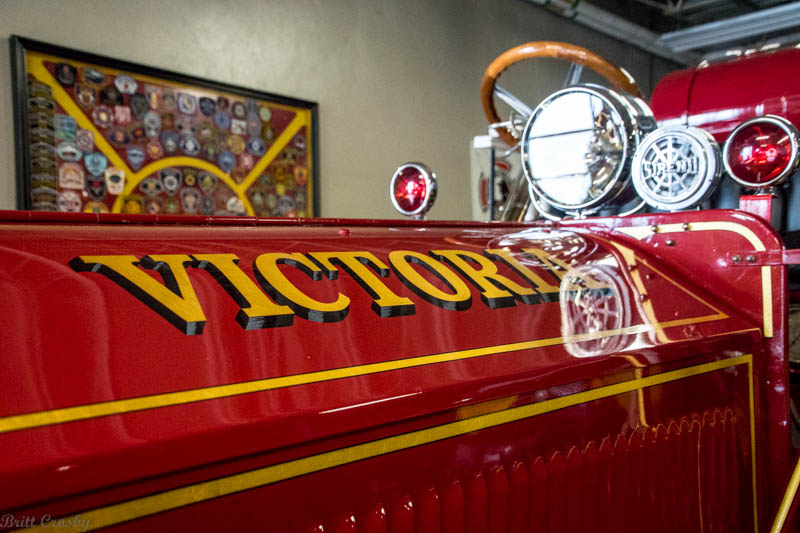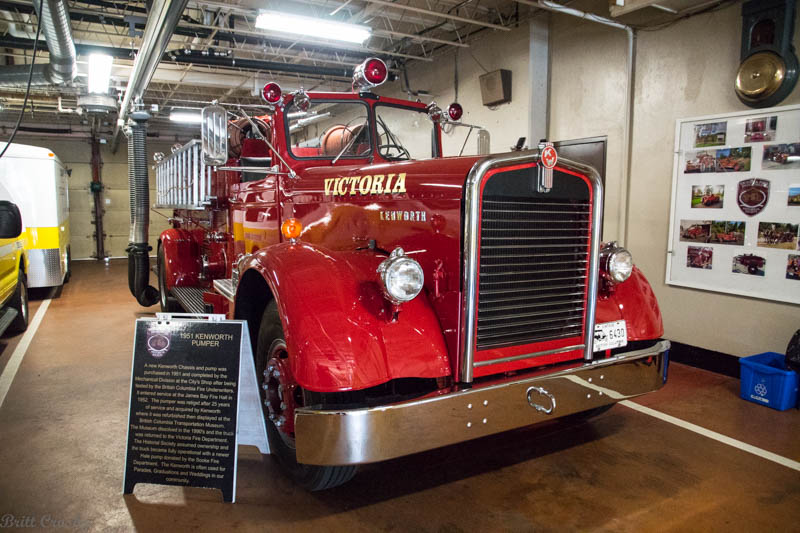 1951 Kenworth pumper
Victoria, BC Fireboat 1
Victoria, BC Fireboat 2
The crowd at the Victoria provincial building awaiting "Will and Kate"
Prince William and Kate at Victoria