DAY 40 - OCT 11 - TUESDAY
Today was a busy day with a full agenda. First, we started out in the rental car for an hour or so south to San Diego where we met up with Jim at the San Diego Police Harbor Patrol station. This agency operates (5) blue MetalCraft 36' fireboats and a number of other craft protecting the busy San Diego harbor. We had a great visit checking out these good looking vessels.

Just a little north of the San Diego Harbor station, is Mission Bay. We learned that the San Diego Lifeguard's had a station there at Mission Bay that included several boats including firefighting boats, so that became the next stop. We got a great look at their boats and enjoyed a nice lunch overlooking the bay.

We then made are way back to the campground at Newport Beach so that one of us could enjoy the pool and sunshine of SoCal while the other continued to take pictures of fireboats. Imagine that!

We managed to find the Orange County Sheriff's Dept boat at the Sunset-Huntington Beach station. Then it was off to Long Beach to find their new Fireboat 20. This new boat is among the largest and most sophisticated of the new boats. I was given a full tour and it was awesome.

With some daylight remaining, I headed over to Los Angeles City Fireboat 1 and visited there.

Having completed an awesome, full day it was back to the campground at Newport Dunes for Night 40.

STATES: CA - (1) State today / (22) different States & (4) Provinces so far
DISTANCE: Using rental car / 7,941 miles for the Trip so far
FIREBOATS: (60-66) San Diego Police Harbor Patrol Fireboats 1, 2, 3, 4, 5, and others
(67-70) San Diego FD Lifeguards Marine 1, Marine 2, Marine 3, and others. (71) Orange County Harbor Patrol FB-16 (72) Long Beach Fireboat 15 (73) Long Beach Fireboat 20
(74) Long Beach Harbor Patrol boat (75) LA City FD Fireboat 1
(76) Old Long Beach Fireboat "Challenger"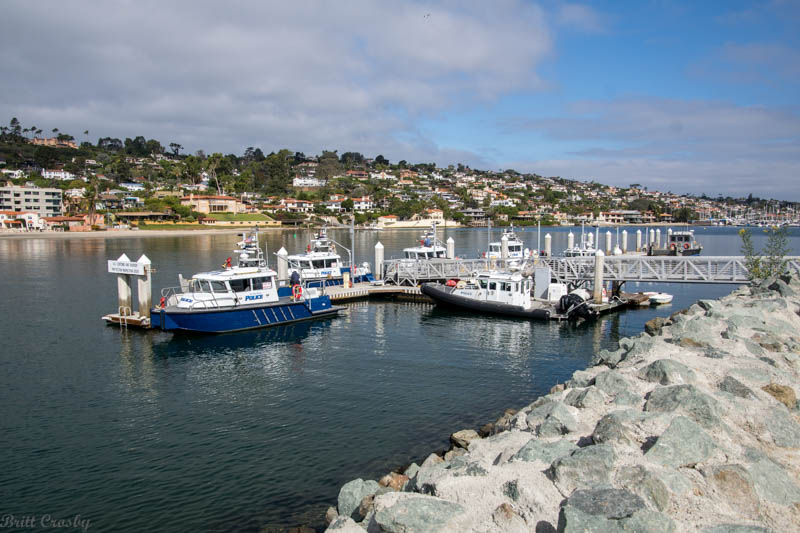 The San Diego Police Harbor Patrol Station
Located at the west end of Shelter Island.
The Harbor Police provide law enforcement and firefighting duties as needed.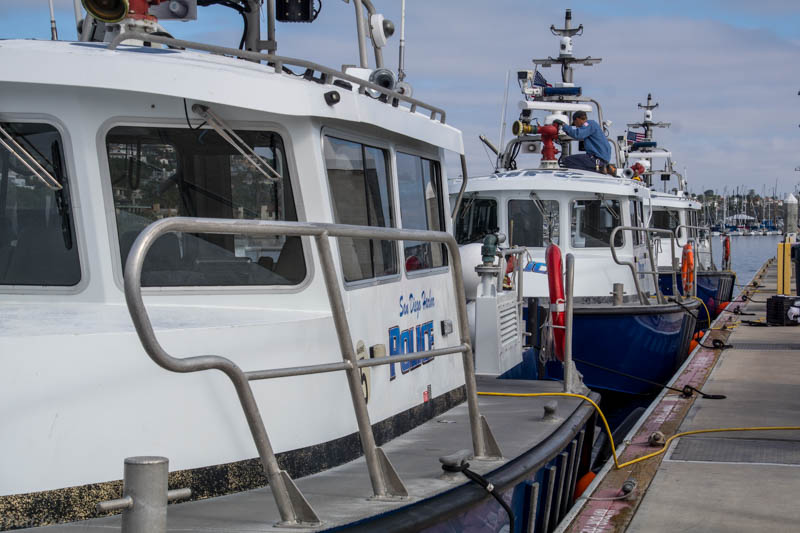 San Diego operates a unique 5 identical boat fleet of firefighting boats
protecting the harbor.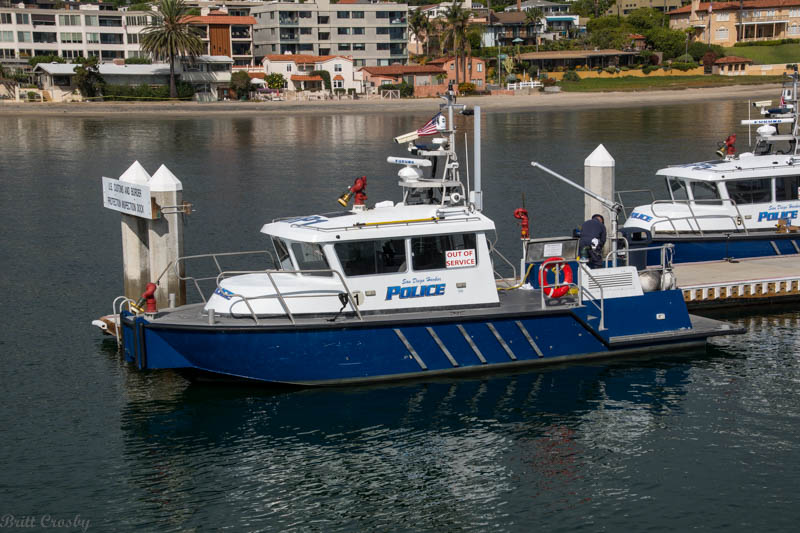 Boat 1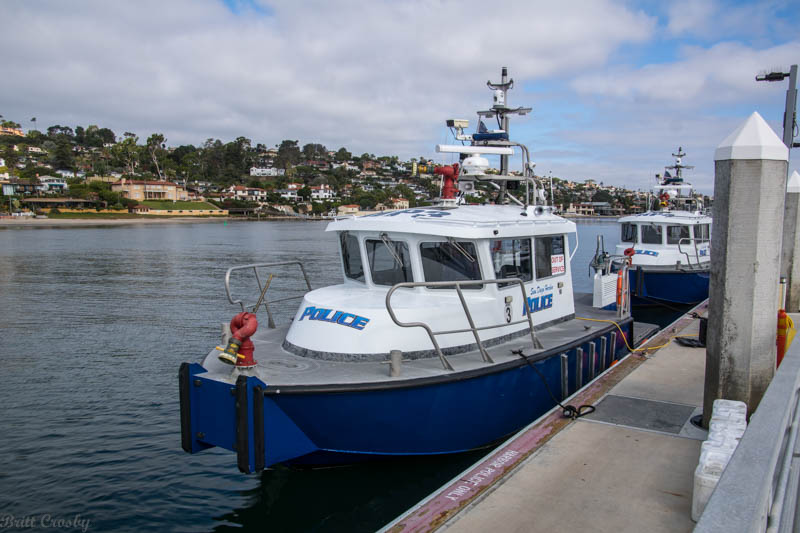 Boat 3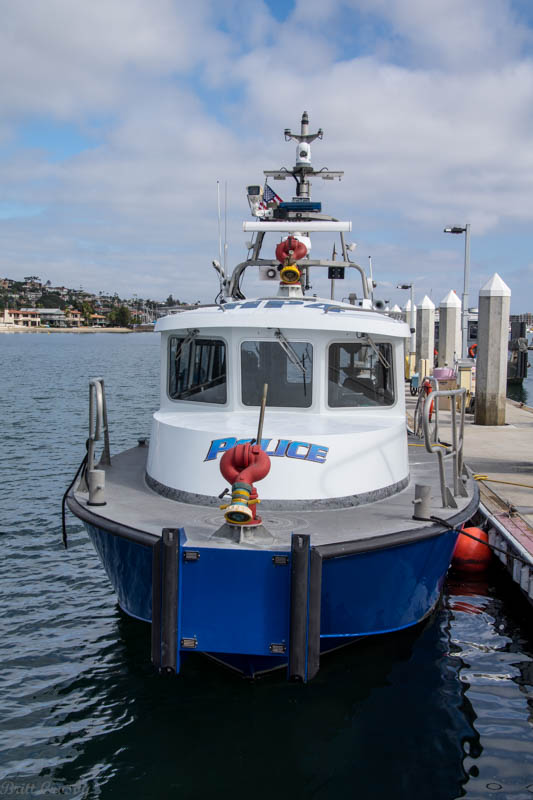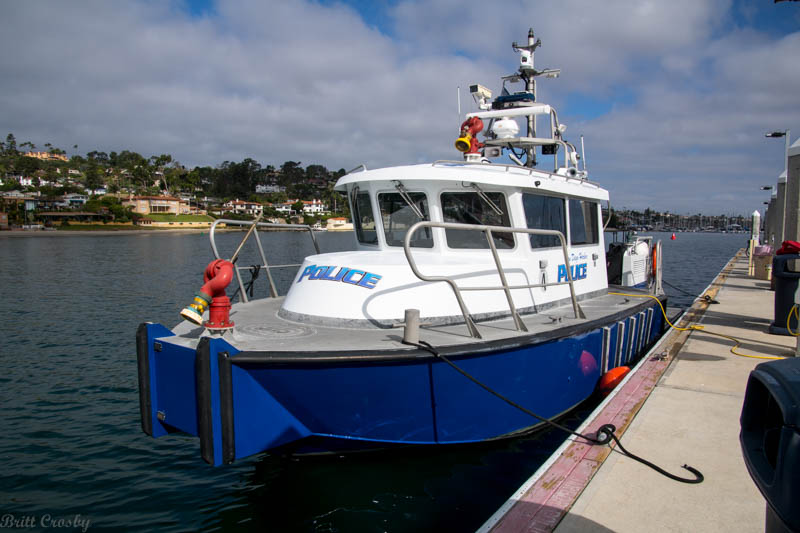 Boat 4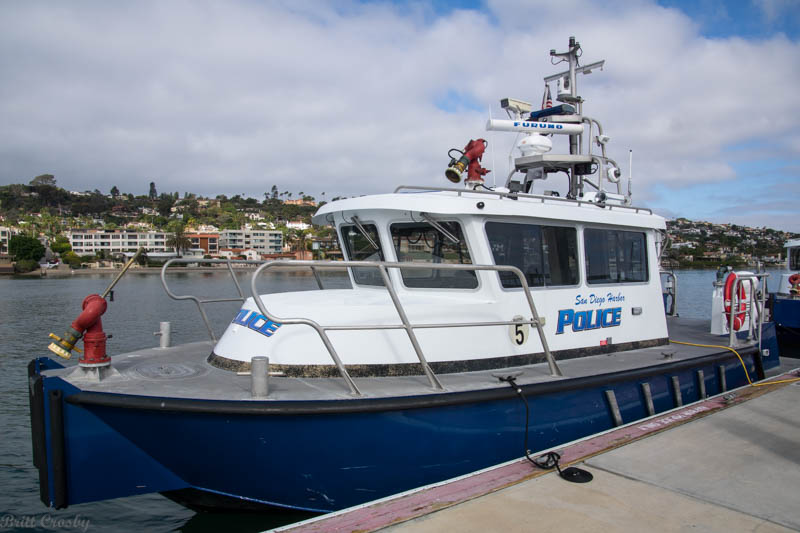 Boat 5
Boat 7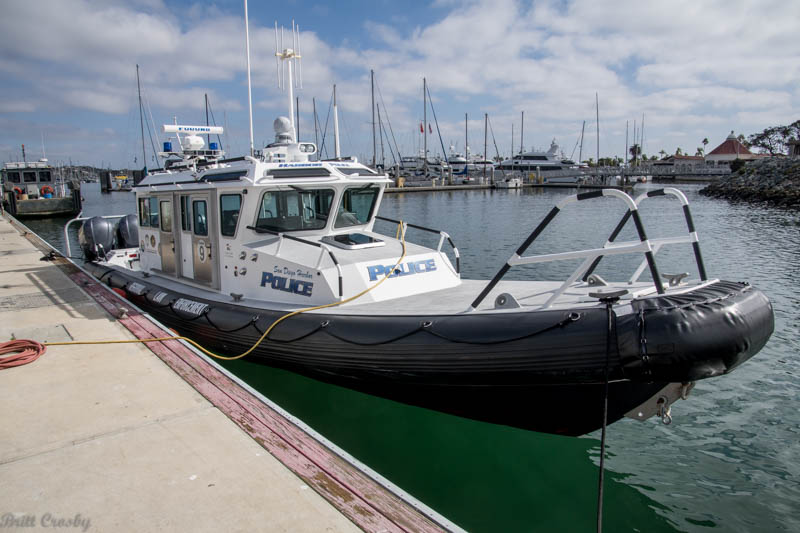 Boat 9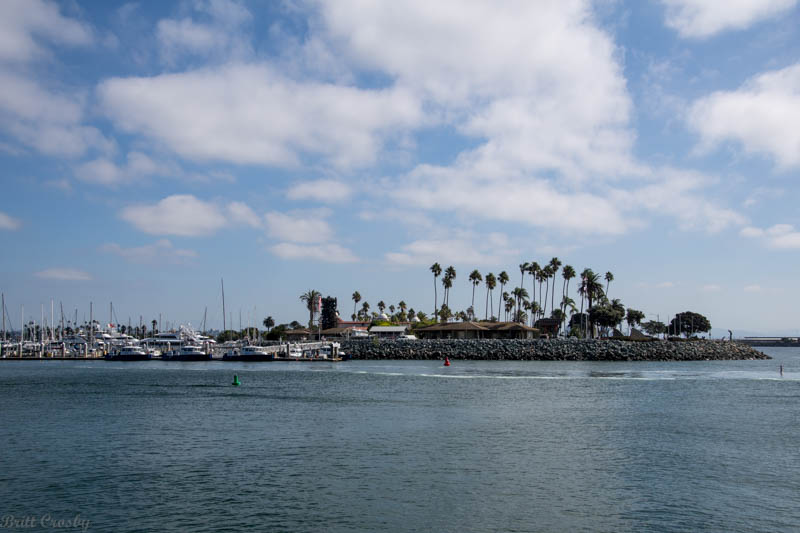 The San Diego Police Harbor Patrol Station at Shelter Island.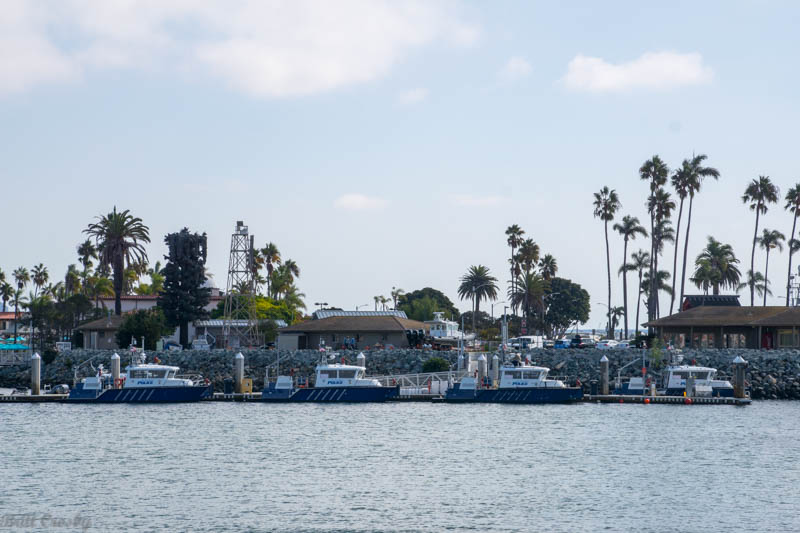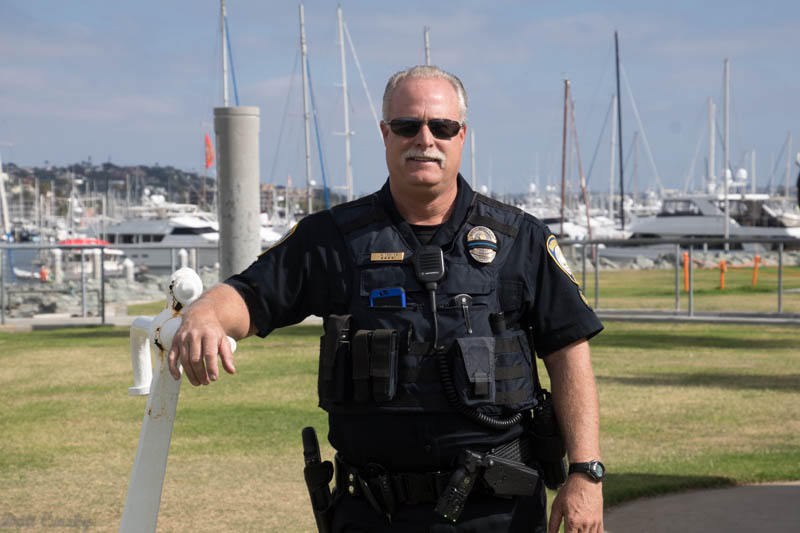 Thanks Jim for the great tour!
-------
The San Diego FD Lifeguard Marine Station at Mission Bay.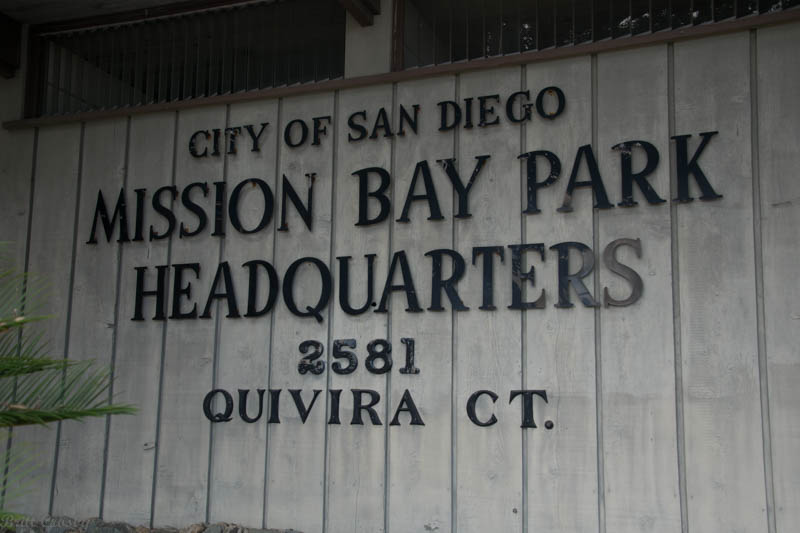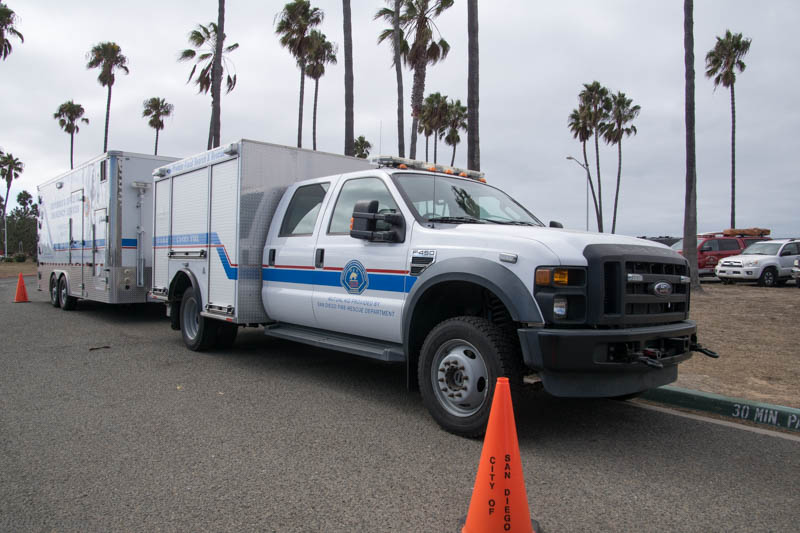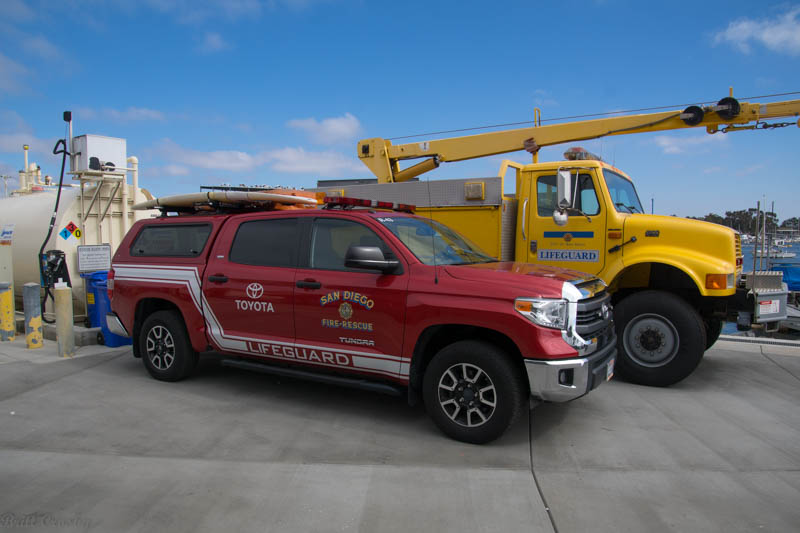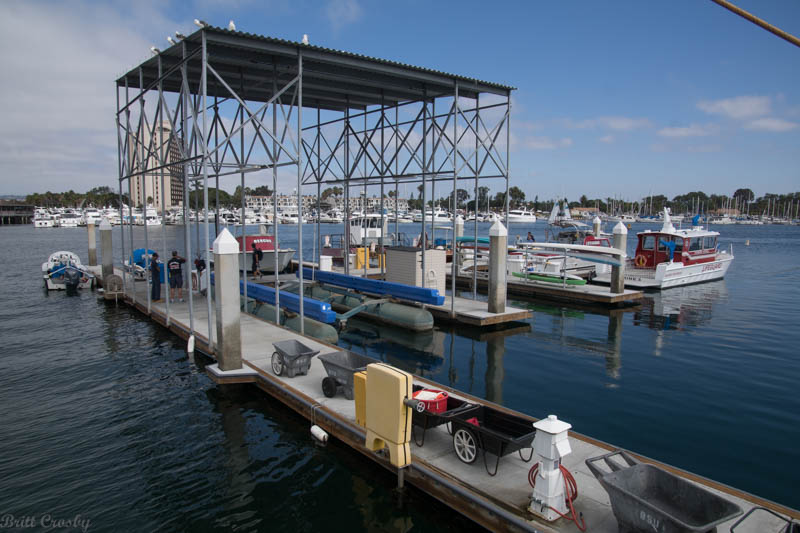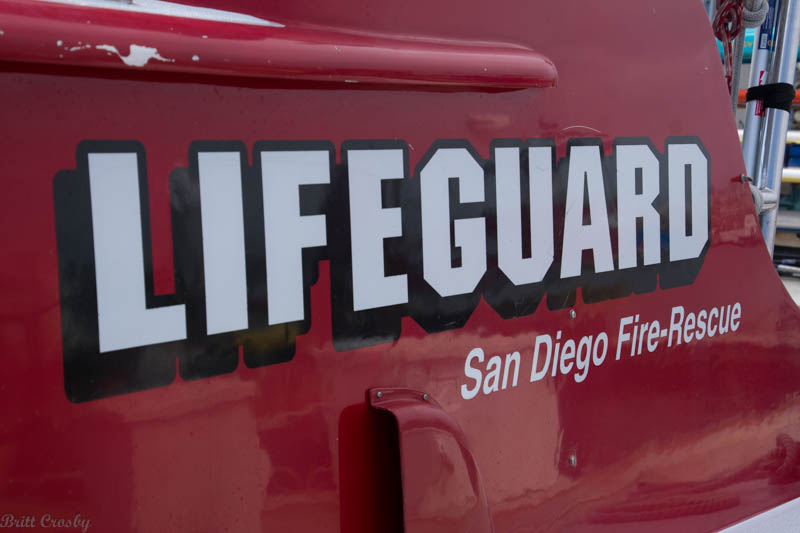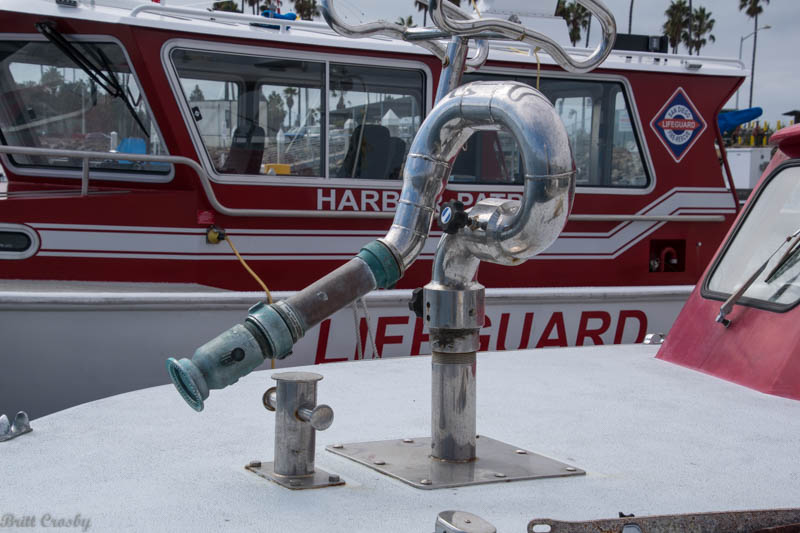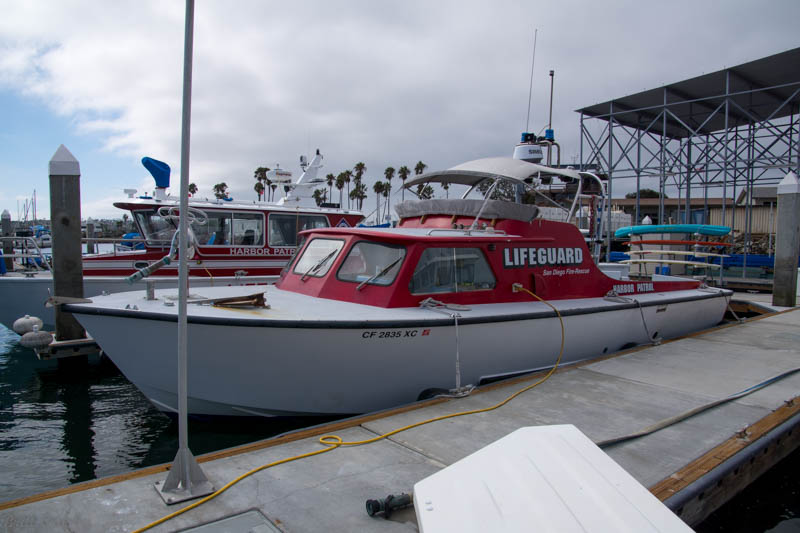 San Diego Lifeguards Marine 1.
Marine 1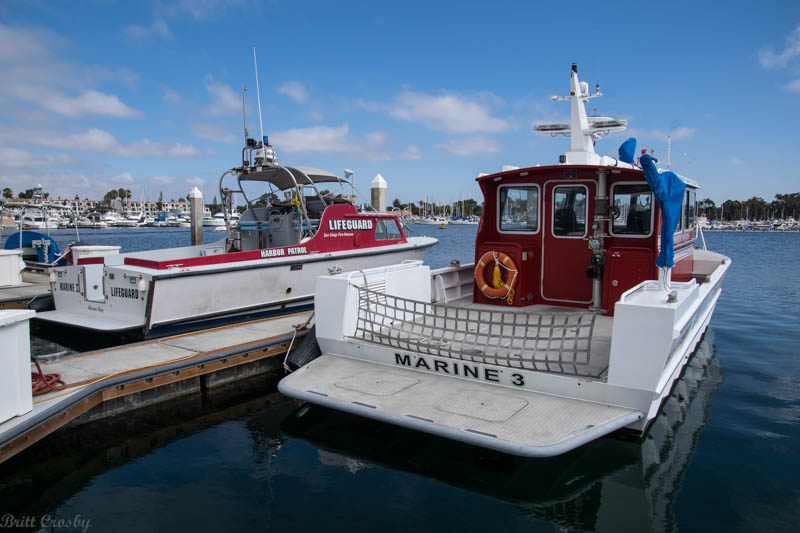 Marine 1 and Marine 3
2015 Hike 38' Fireboat. 2,400 gpm.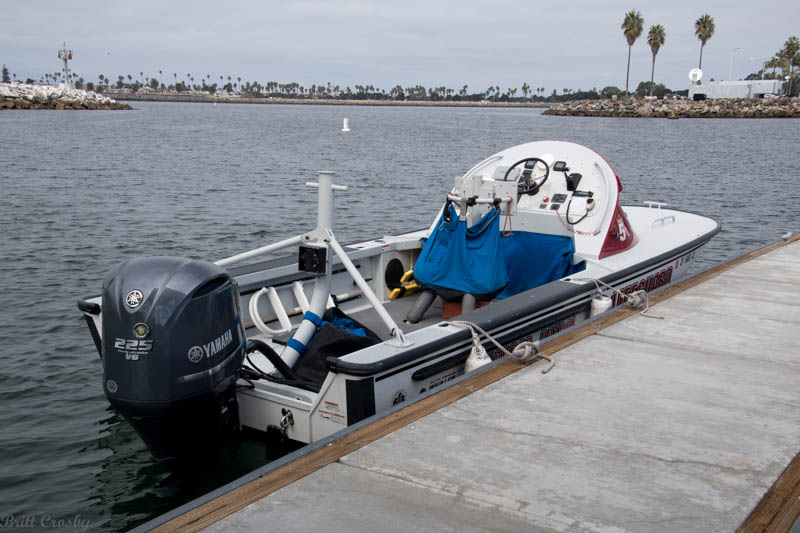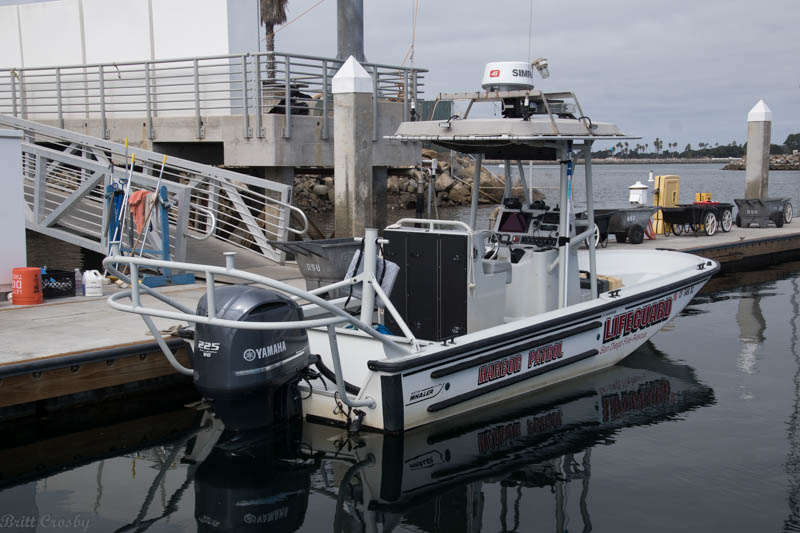 -----------
A couple oil rigs off Huntington Beach with Santa Catalina Island in the distance.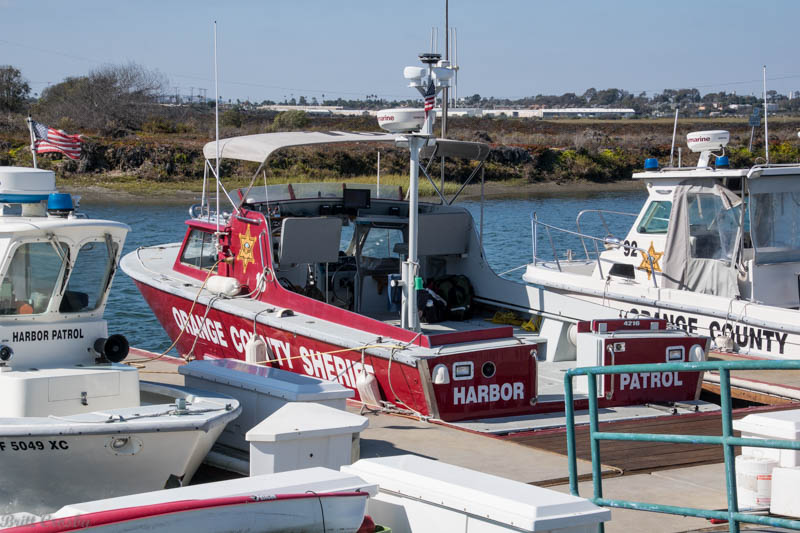 The third station for the Orange County Sheriff's Harbor Patrol is north of Newport Beach
at a marina in the Sunset Beach-Huntington Beach harbors south of Long Beach.
Patrol boat 16 operates here.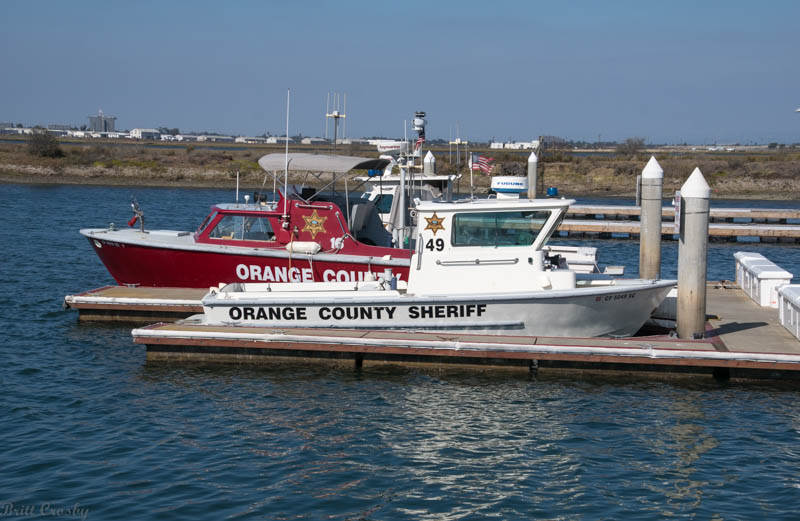 ------------------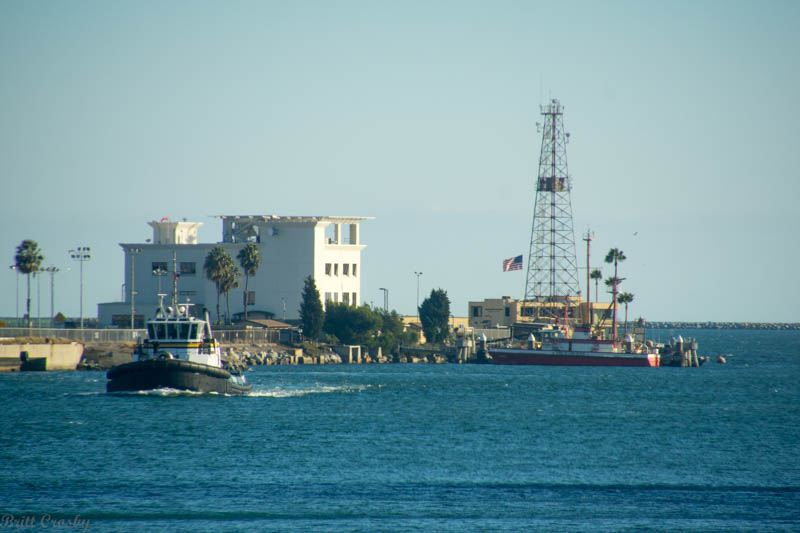 The Long Beach FD Fire Station 15 with Fireboat 15 "Liberty"
Long Beach, CA operated two fireboats like this since the 1980s.
The Liberty is called Fireboat 15 and pumps 10,000 gpm.
The other boat "Challenger" has already been replaced by the
new Long Beach Fireboat 20... see below.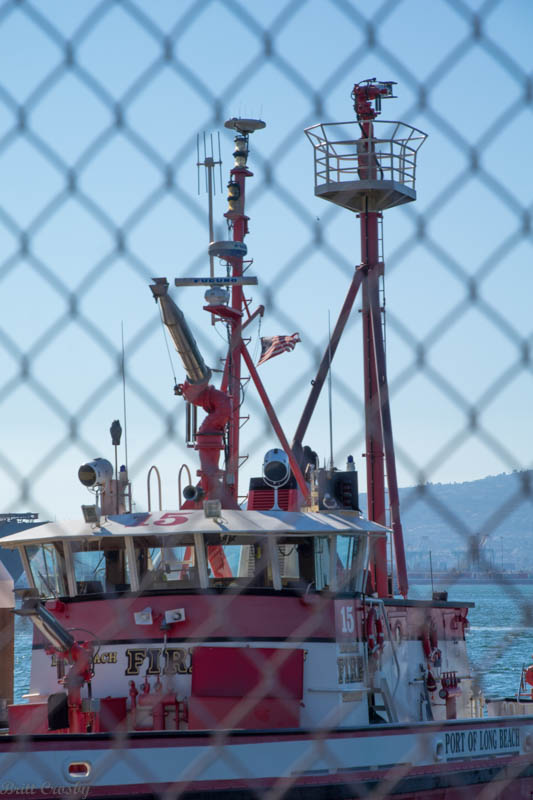 Liberty is scheduled to be replaced by a new fireboat,
identical to their new Fireboat 20 sometime in 2017.
The Long Beach FD Station 20 is located at the Port of Long Beach Terminal Pier D
on the Back Channel. Their "temporary" station has been that way for
a number of years.
Long Beach Fire Department Fireboat 20 "Protector" was just delivered in 2016.
The 108' long vessel has a Voith Schneider propulsion system, which basically
means it has no propellers or jets to drive it, but rather has a system of vertical
blades under the middle of the boat than can propel the vessel in any direction
as needed. The pumps are rated at 40,000 gpm, but testing showed an excess
of 60,000 gpm! An amazing vessel for sure.
The vessel can be controlled looking forward or aft depending on the mission.
The high tech control center.
The "pump panel" controlled from the wheel house.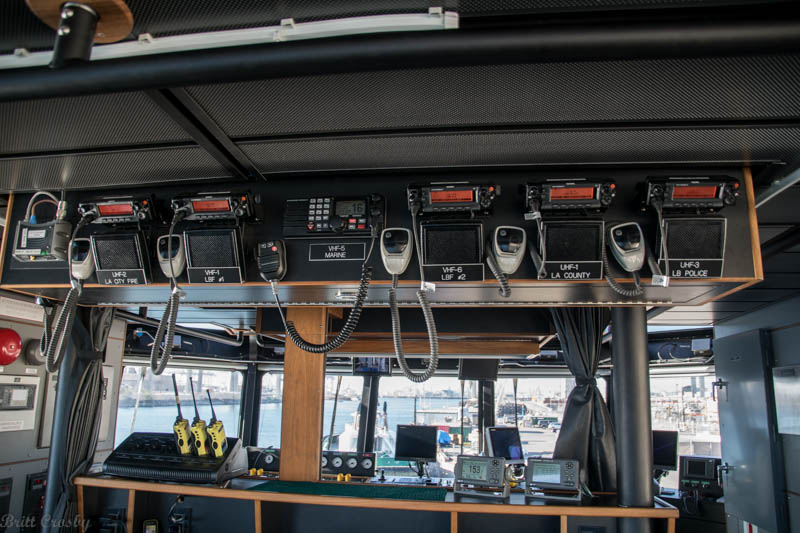 Communications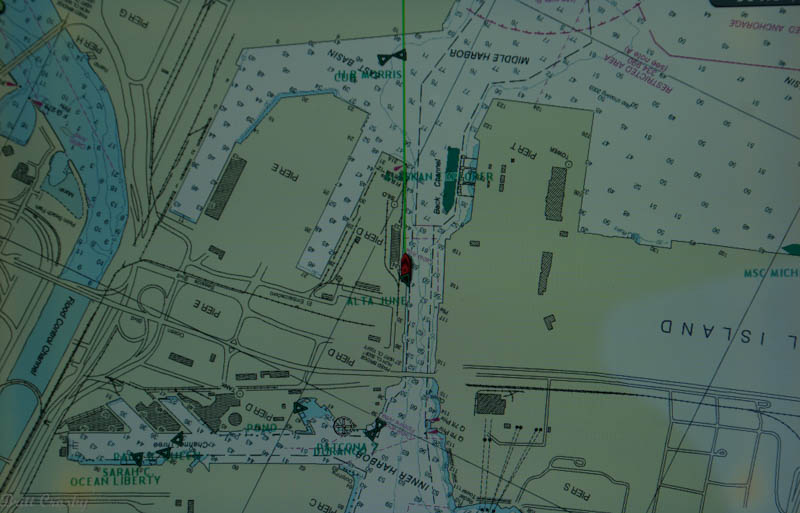 Electronics showing the chart plot of the vessel's location.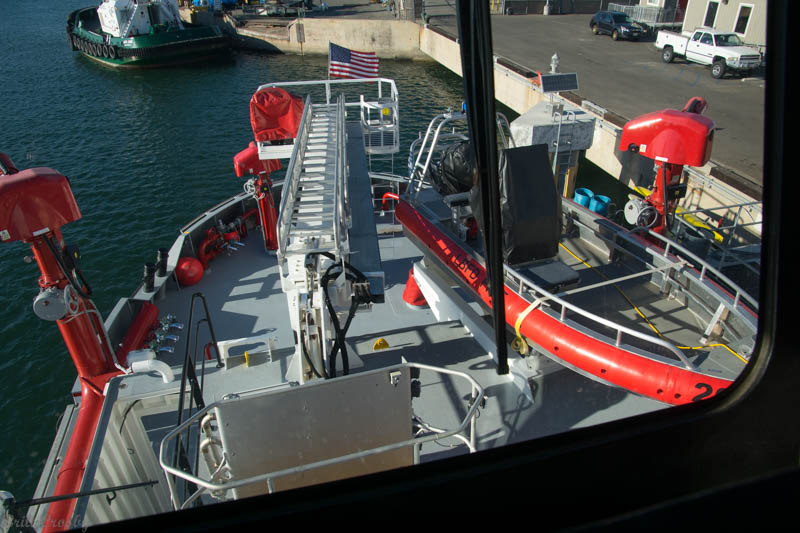 The "Protector" has a 55' ladder/crane and carries a small boat as well.
each of the deckguns can be controlled from the wheelhouse.
The engine room. The pumps are painted red.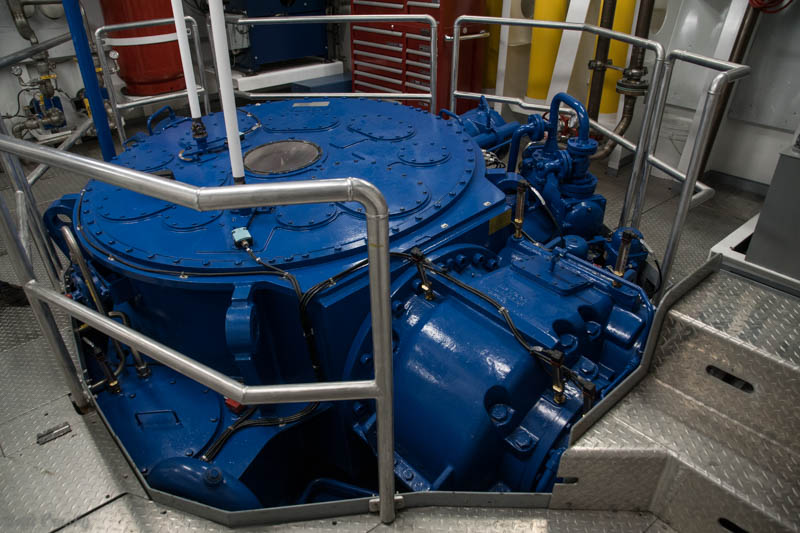 The propulsion system for the ship.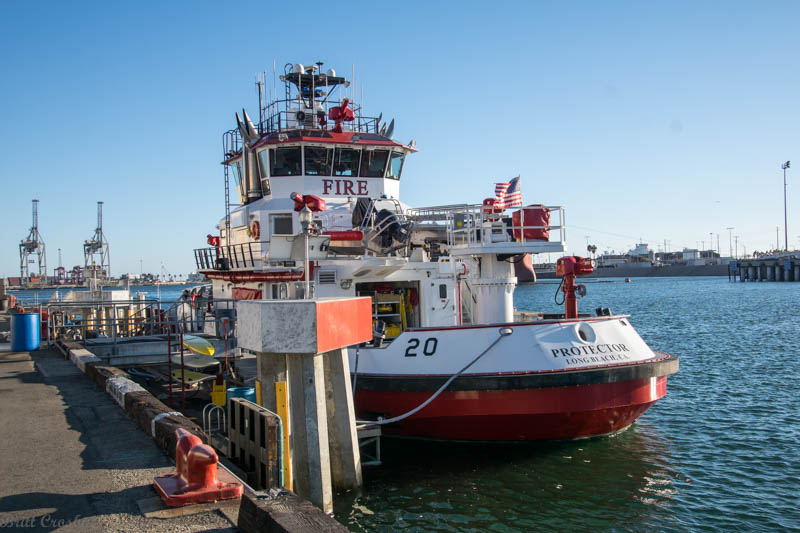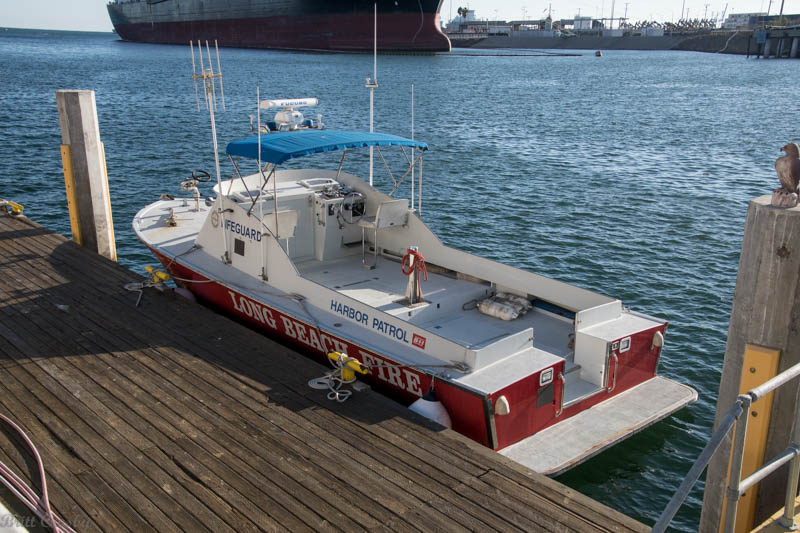 Located along with Fireboat 20 is one of the Long Beach FD's
Harbor Patrol boats.
------------------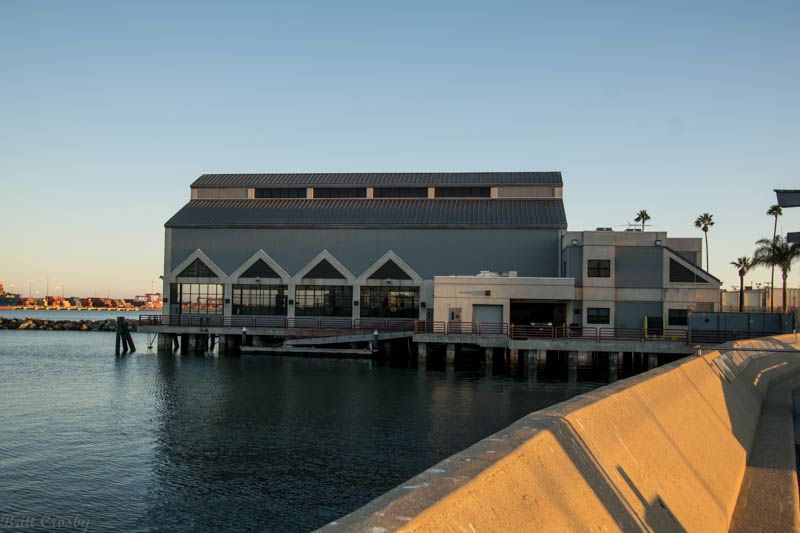 Los Angeles Fire Station 111 on Terminal Island
is home to LAFD Fireboat 1.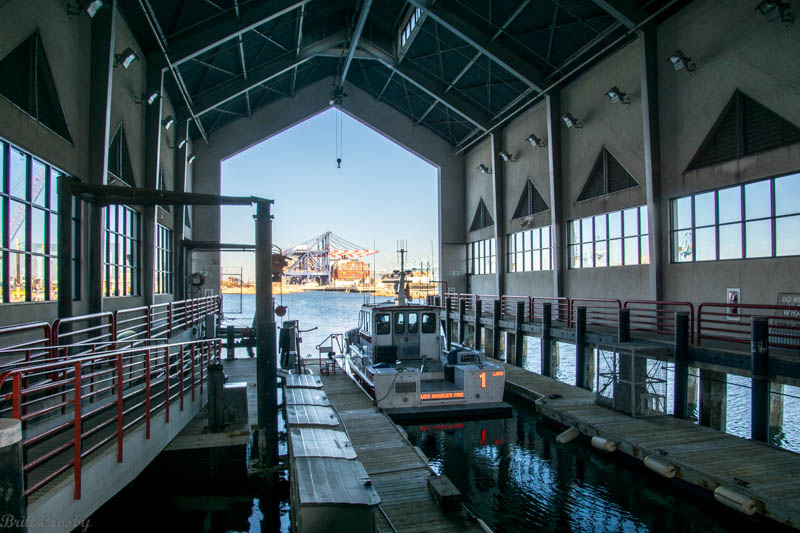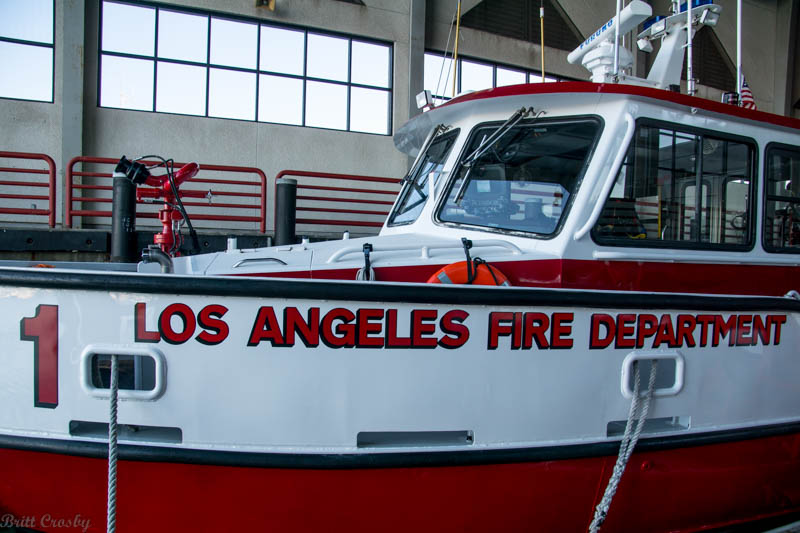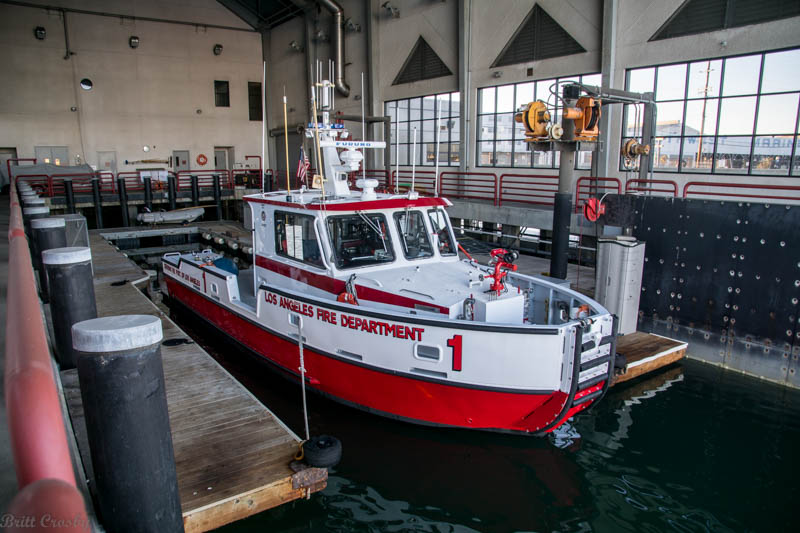 LA City operates (3) of these fireboats at FB 1, FB 3 and FB 5.
The 39' boats built by Kvichak Marine pump 2,500 gpm.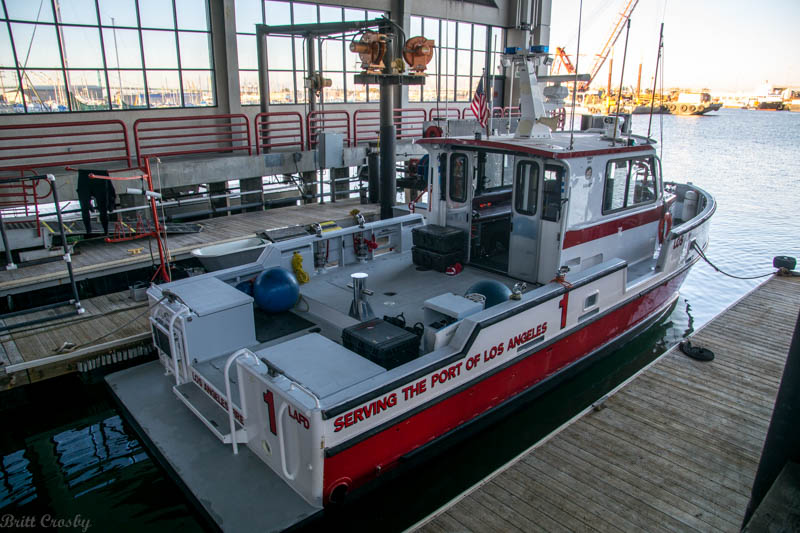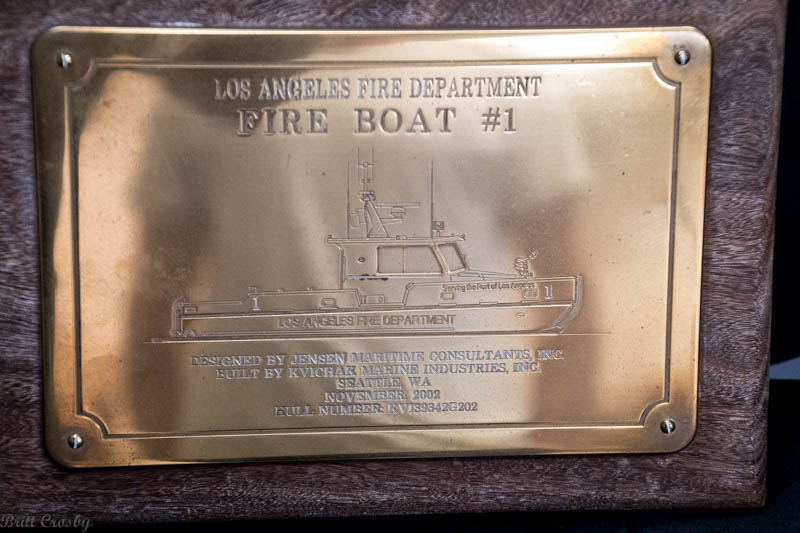 Fireboat 1 built in 2002.
Across the way from LAFD Fireboat 1 was the old Long Beach
Fireboat "Challenger" in retirement stripped of all of its firefighting equipment.
The end of a long productive day.
WEEK 1
[Day 1] [Day 2] [Day 3] [Day 4] [Day 5] [Day 6] [Day 7]

WEEK 2
[Day 8] [Day 9] [Day 10] [Day 11] [Day 12] [Day 13] [Day 14]
WEEK 3
[Day 15] [Day 16] [Day 17] [Day 18] [Day 19] [Day 20] [Day 21]
WEEK 4
[Day 22] [Day 23] [Day 24] [Day 25] [Day 26] [Day 27] [Day 28]
WEEK 5
[Day 29] [Day 30] [Day 31] [Day 32] [Day 33] [Day 34] [Day 35]
WEEK 6
[Day 36] [Day 37] [Day 38] [Day 39] [Day 40] [Day 41] [Day 42]
WEEK 7
[Day 43] [Day 44] [Day 45] [Day 46] [Day 47] [Day 48] [Day 49]
WEEK 8
[Day 50] [Day 51] [Day 52] [Day 53] [Day 54] [Day 55] [Day 56]
CapeCodFD.com
2016