CapeCodFD.com
ON THE ROAD AGAIN!
FALL CROSS COUNTRY TRIP 2016
September 2, 2016 - October 27, 2016
7 - OUR GREAT CROSS COUNTRY TRIP 2016
[INDEX]
[Week 1] [Week 2] [Week 3] [Week 4] [Week 5] [Week 6] [Week 7] [Week 8]
[Day 43] [Day 44] [Day 45] [Day 46] [Day 47] [Day 48] [Day 49]
WEEK 7
DAY 44
DAY 44 - OCT 15 - SATURDAY
Lake Havasu is awesome. We need to spend another day here! Need a little rest and relaxation after all those west coast fireboats. The weather is perfect. Hot (a "dry heat") and sunny.

Lake Havasu is home to the actual London Bridge which at one time was disassembled in London, England and moved here to the Arizona desert as a tourist attraction. Sure enough, that seemed to work and the area is a popular recreational spot.

We took a little time away from the pool and hot tub to find... yup, another fireboat here on Lake Havasu.

Then it was back to the campground for some more sun, pool, hot tub, and a full moon for Night 44 at Lake Havasu.

STATES: AZ - (1) State today / (23) different States & (4) Provinces so far
DISTANCE: About 10 miles for the Day / 8,278 for the Trip so far
FIREBOATS: (89) Lake Havasu City, AZ
The desert beauty
Don't touch the pretty cactus
I know where I am going to spend some time....
All day long they race back and forth.... just for fun I guess.
Beats driving all day!
Happiness is
Havasu City
The London Bridge
I think they were having their Christmas Card photo taken by another boat.
Booty Patrol. Sounds like a good retirement job?!
Crossing the London Bridge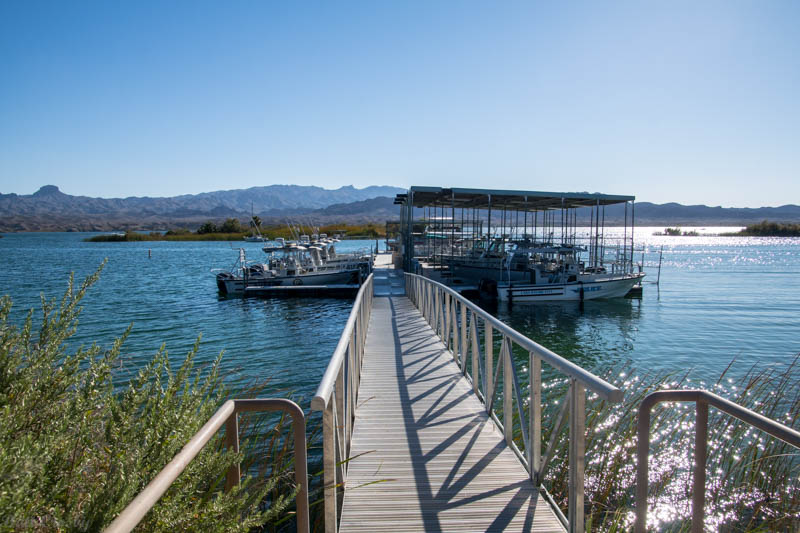 The Lake Havasu Water Safety Station is home to multiple agencies from
both Arizona and California (that's Cali across the lake) including Federal,
State, County, and local boats. The Lake Havasu City Fireboat is located
here under the roof.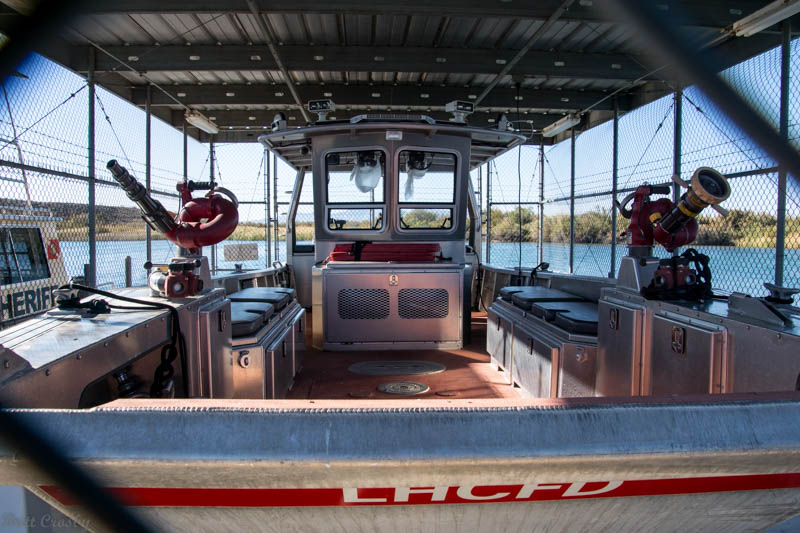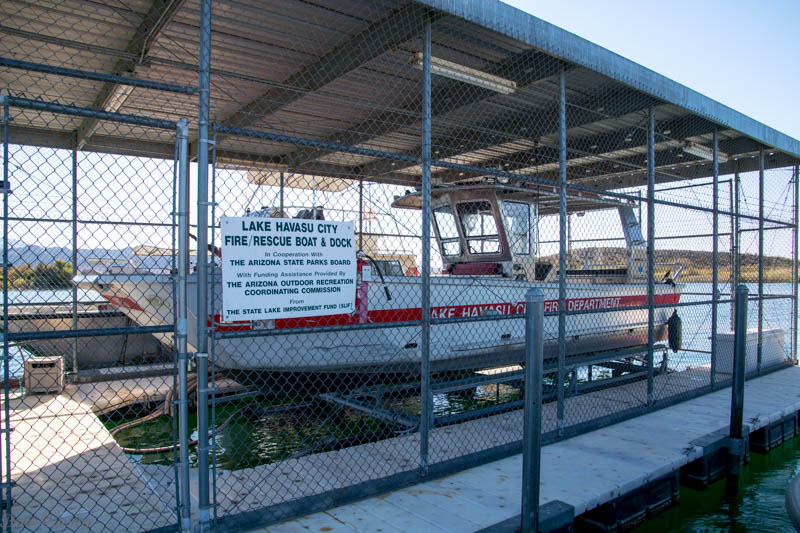 The end of another great day with a full moon coming up.
Night 44
WEEK 1
[Day 1] [Day 2] [Day 3] [Day 4] [Day 5] [Day 6] [Day 7]

WEEK 2
[Day 8] [Day 9] [Day 10] [Day 11] [Day 12] [Day 13] [Day 14]
WEEK 3
[Day 15] [Day 16] [Day 17] [Day 18] [Day 19] [Day 20] [Day 21]
WEEK 4
[Day 22] [Day 23] [Day 24] [Day 25] [Day 26] [Day 27] [Day 28]
WEEK 5
[Day 29] [Day 30] [Day 31] [Day 32] [Day 33] [Day 34] [Day 35]
WEEK 6
[Day 36] [Day 37] [Day 38] [Day 39] [Day 40] [Day 41] [Day 42]
WEEK 7
[Day 43] [Day 44] [Day 45] [Day 46] [Day 47] [Day 48] [Day 49]
WEEK 8
[Day 50] [Day 51] [Day 52] [Day 53] [Day 54] [Day 55] [Day 56]
CapeCodFD.com
2016