CapeCodFD.com
ON THE ROAD AGAIN!
FALL CROSS COUNTRY TRIP 2016
September 2, 2016 - October 27, 2016
4 - OUR GREAT CROSS COUNTRY TRIP 2016
[INDEX]
[Week 1] [Week 2] [Week 3] [Week 4] [Week 5] [Week 6] [Week 7] [Week 8]
[Day 22] [Day 23] [Day 24] [Day 25] [Day 26] [Day 27] [Day 28]
WEEK 4
DAY 22
Destination - Vancouver, BC
DAY 22 - SEPT 23 - FRIDAY
The weather was a little bit of a factor today. Light rains, with periods of heavy rain.

We headed out north in the rental car from Bellevue making our first stop in Bellingham to see their fireboat. After enjoying a nice lunch there on the docks, we again headed north to the Canadian border back into British Columbia.

Getting into Vancouver, BC proved interesting with the rain and mid Friday afternoon traffic, but we found our way downtown and stopped at one of the first fire stations we came to - Station 7. The crew there was very friendly. We traded patches and learned of the fireboat locations.

We found Vancouver's Fireboat 5 in a light rain and then made our way to a hotel for Night 22 in Vancouver.

STATES/PROVINCES: WA, BC - (1) State & (1) Province today /
(20) Different States & (4) different Provinces so far.
DISTANCE: (used rental car) camper unchanged / 5912 miles for Trip so far
FIREBOATS: (25) Bellingham, WA (26) Vancouver, BC FB-5
The Bellingham, WA Fireboat "Salish Star"
2015 Moose Boats 38' 3000 gpm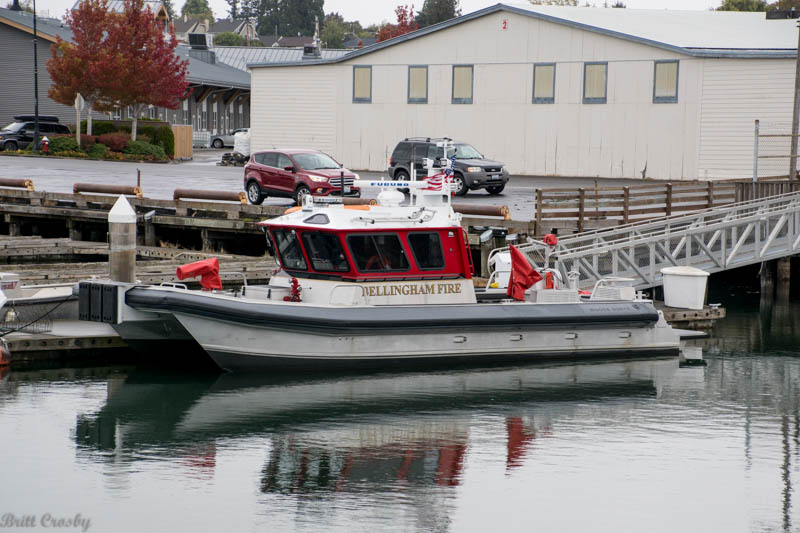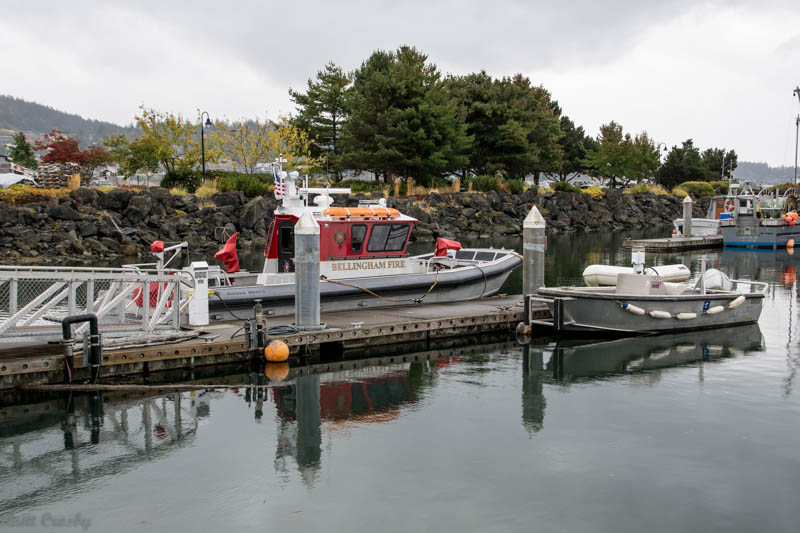 Lunch stop in Bellingham
Downtown Vancouver Fire Station 7
Vancouver Fireboat 5
1992 40' Fireboat 3000 gpm
Seems like a wise decision.