CAPE COD BRUSH BREAKERS

*
A PICTORIAL HISTORY
*

By Britton Crosby
January 2001
(Updated March 23, 2010)
[1][2][3][4][5][6][7][8][9][10][11][12][13][14][15][16][17][18][19][20]
[21][22][23][24][25][26][27][28][29][30][31][32][33][34]


Page 26
2000's



MUTUAL AID TO NANTUCKET APRIL 1, 2007
Photos by Josh Nigro and Britt Crosby
A controlled burn got away on Nantucket Island on April 1, 2007 requiring
a rare mutual aid response from the Cape including brush breaker crews
from COMM and Cotuit.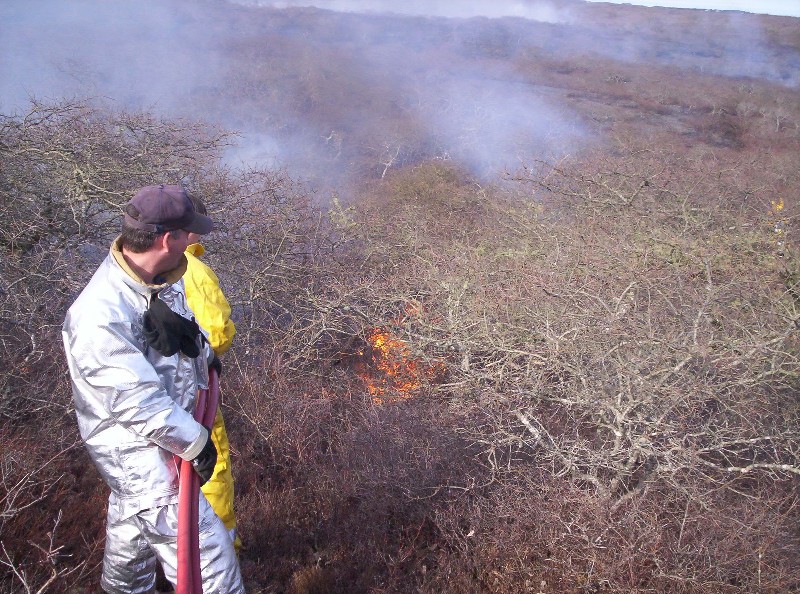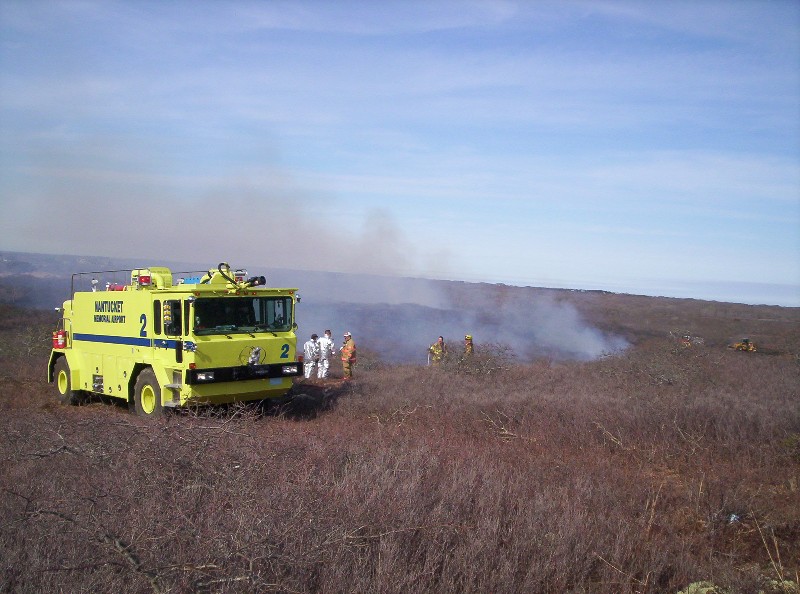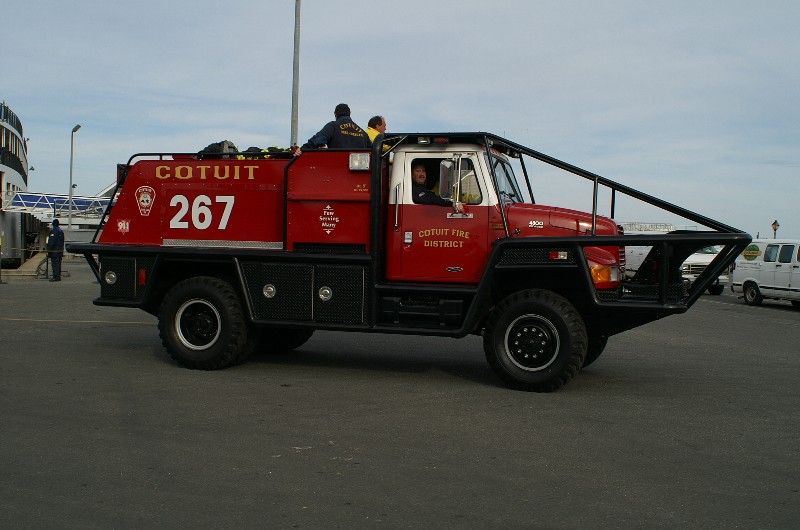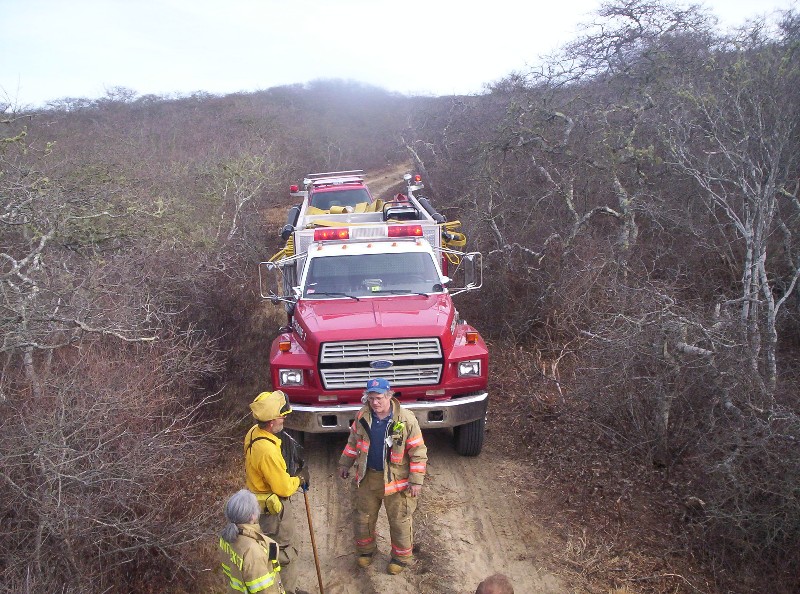 BARNSTABLE COUNTY FOREST FIRE TRAINING FALMOUTH 2007
Photos of Brush Breaker training courtesy of Glen Rogers.

Several crews from Mashpee, Falmouth, and the State DCR participated in a Forest Fire Command and Control
class at the Mashpee Fire Station in Oct 2007.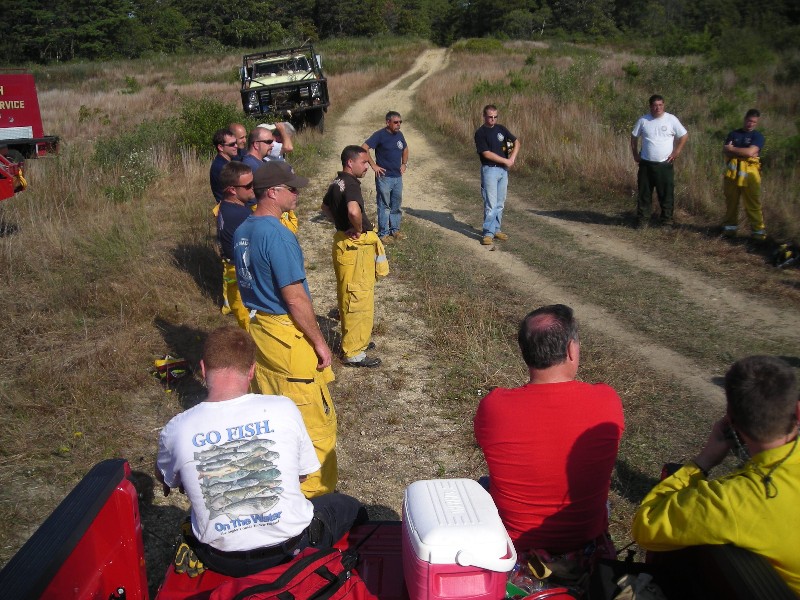 Classroom training was followed by some real off road training at Crane Reservation in Falmouth.

Falmouth Breaker 16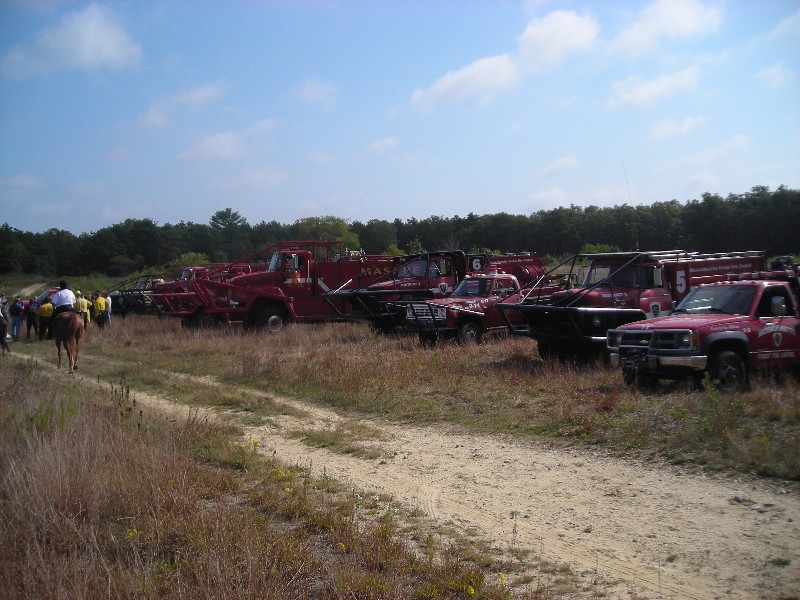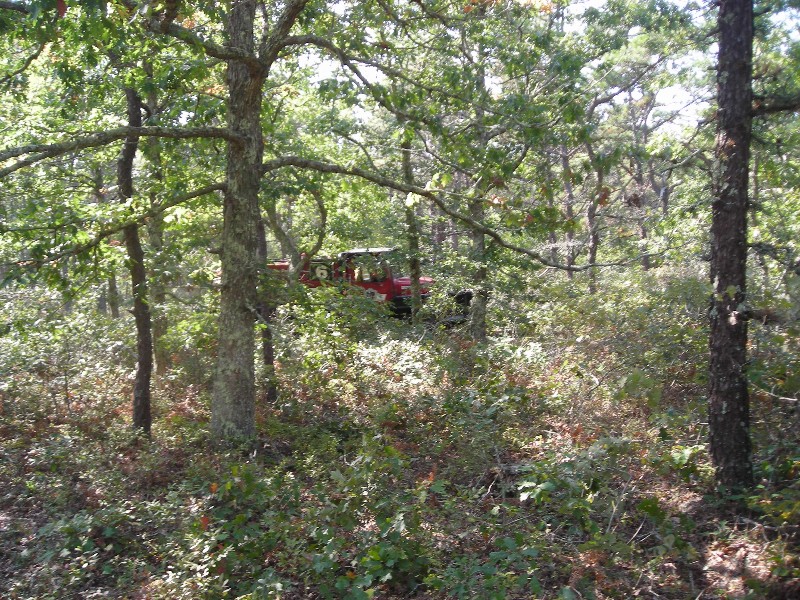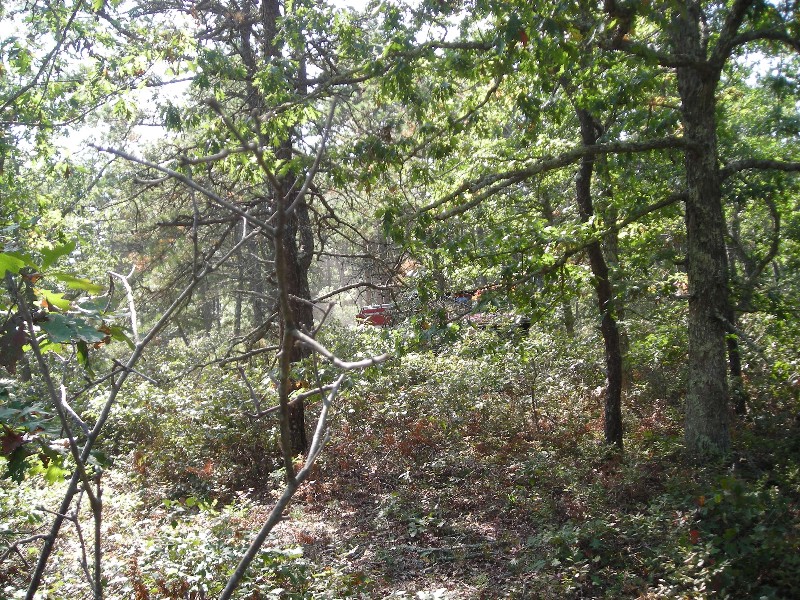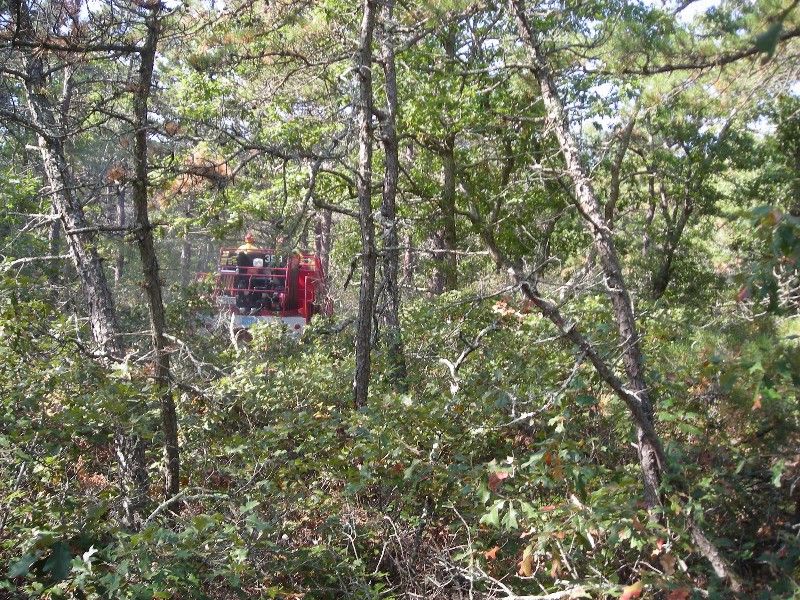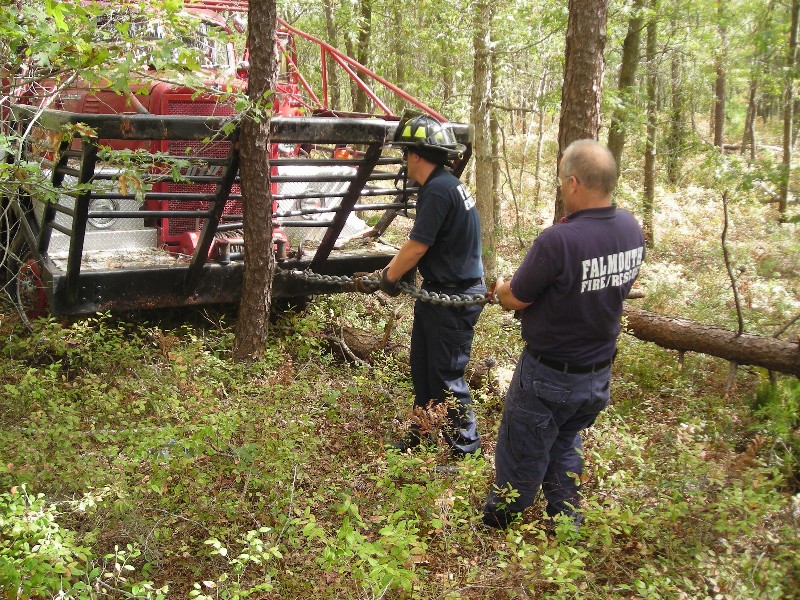 2007 APPARATUS

Chatham Forestry 187
2007 Ford F550 4x4 Forestry
250 gpm / 240 gallon / 10 Class A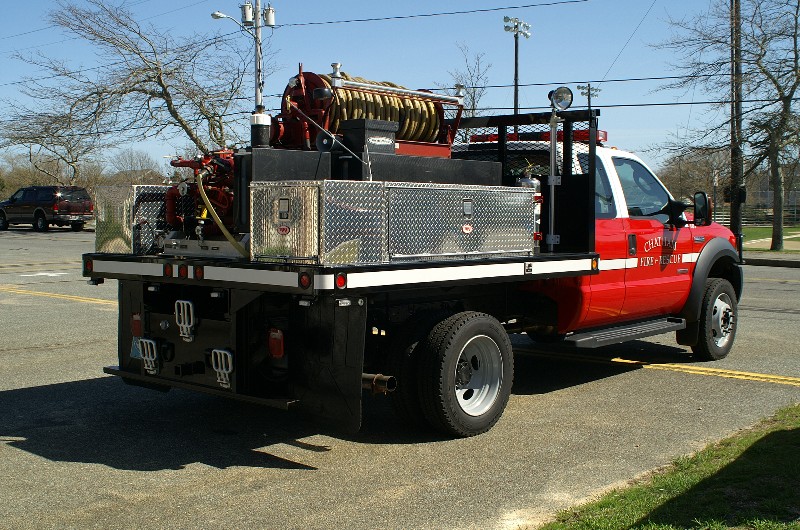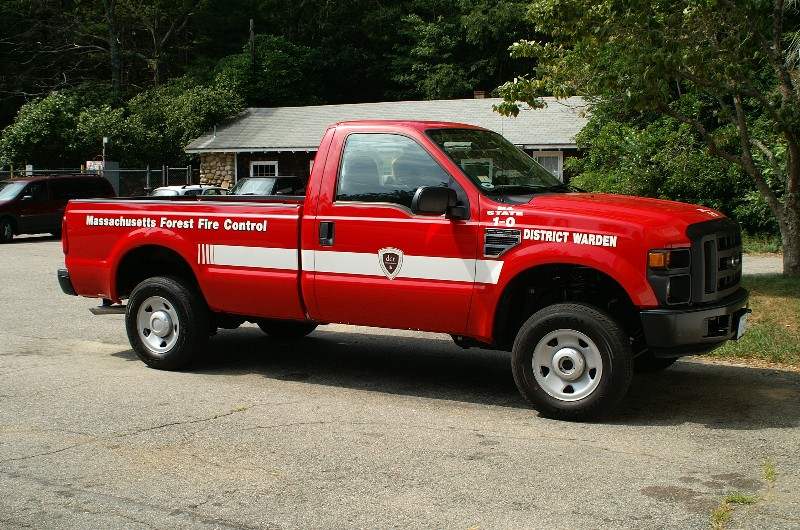 State Car 1-0 (Car 2)
2008 Ford F-250 4x4 Pickup now serving as District 1 Forest Warden unit Car 2
was delivered in 2007.

State Car 1-1 (Car 4)
1998 Chevy 2500 4x4 250/250/20A Patrol Truck
went in service March 2007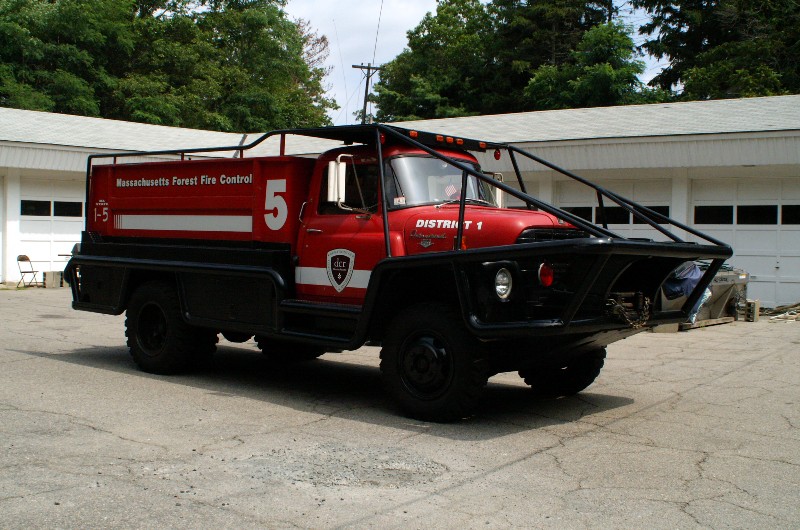 State Breaker 1-5 (Breaker 5)
1969 International L1700 / Farrar 250/600 Brush Breaker
was refurbished in 2007 with a new tank, pump and paint job.

Skid unit in back of Breaker 5

State Breaker 1-4 (Breaker 6)
1992 International / EJ Murphy 250/750 Brush Breaker
that originally started out at Shawme, but spent the last 9 years
in West Tisbury returned to Shawme Crowell in 2007.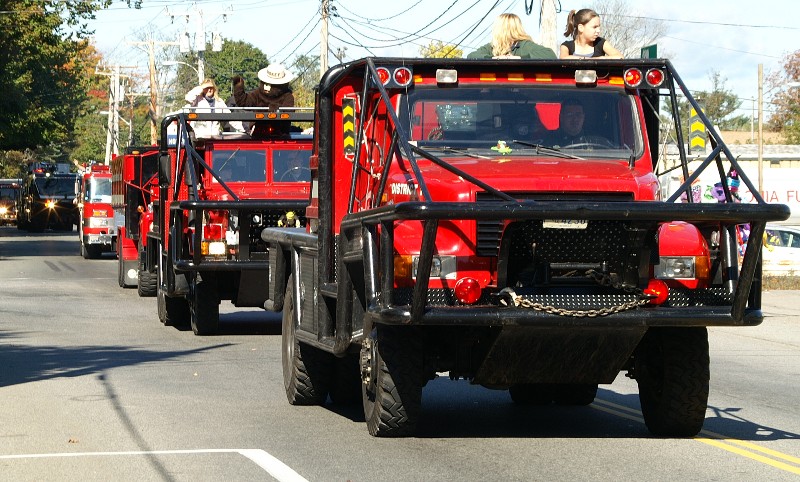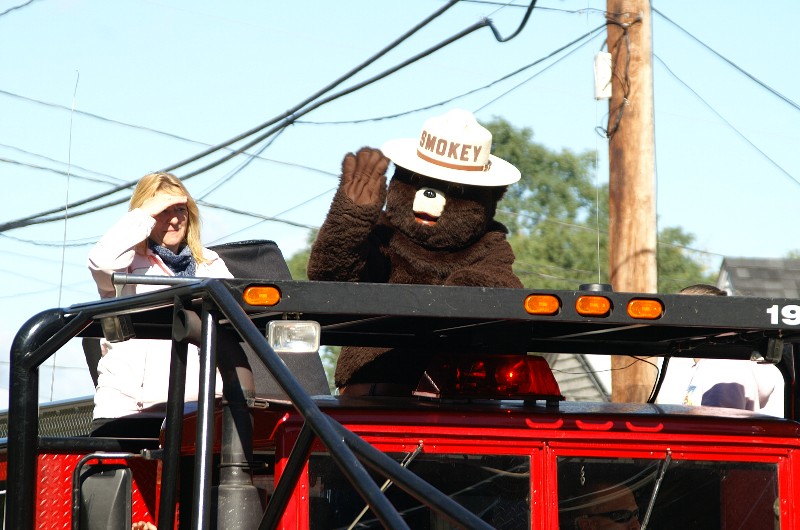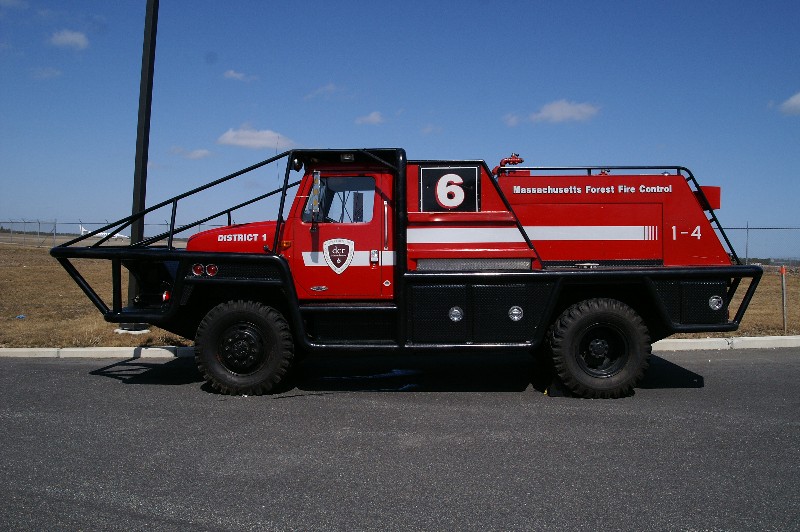 State Breaker 6

CAPE COD BRUSH BREAKERS



Related Links
Massachusetts DCR - Bureau of Forest Fire Control
Forest Fire Lookout Association
History Early Fire Towers
Massachusetts Fire Tower Locations
CCFD.com - Plymouth Brush Breaker Drill April 2006
CCFD.com - Plymouth-Wareham Brush Fires May 2006
CCFD.com - Sandwich Fire Tower 2006



NOTE
Photos in this series are from various sources
including fire department and personal collections.
(Top)