A Special Feature

CAPE COD BRUSH BREAKERS


"A pictorial history of the unique forest firefighting apparatus"
By Britton Crosby
First Posted January 2001 - Re-released April 2014
(Updated April 2014)



< PREVIOUS | BRUSH BREAKER INDEX PAGE | NEXT >



Page 23
Cape Cod Brush Breakers
1990s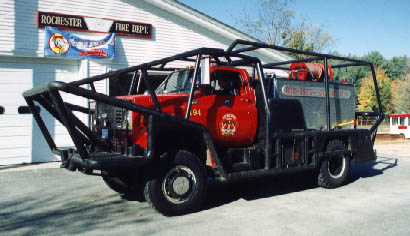 This brush breaker was built for the Rochester Fire Department. It is a 1984 Chevy 4x4,
with bar work and bodywork built in 1990. Breaker 194 carries 800 gallons and has (2) 250 fire pumps.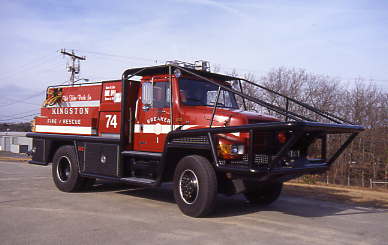 Kingston Fire Department's 1992 International / EJ Murphy Brush Breaker
with 350 gpm pump and 750 gallon tank also served as a rescue truck
carrying the Jaws for a time.


Brewster Fire Department received this 1994 Ford F350 Forestry truck built by EJ Murphy.
It has a 300 gallon tank, 300 gpm pump, Class A foam and a host of rescue and other equipment.

Otis Breaker 8 (408) was built in 1995 by the Otis Firefighters on a 1983 AM General
military 5 ton chassis. It carried 950 gallons of water.



Otis Breaker 9 (409) was also built in 1995 by Otis Firefighters. It is on a 1976 Gibson
military chassis. This also has a 950 gallon tank.

Breaker 409 in 2005

Breaker 409 in 2009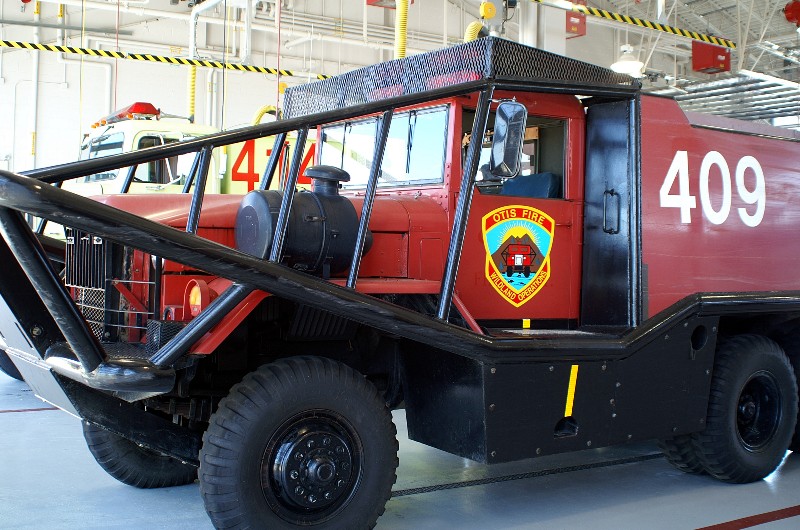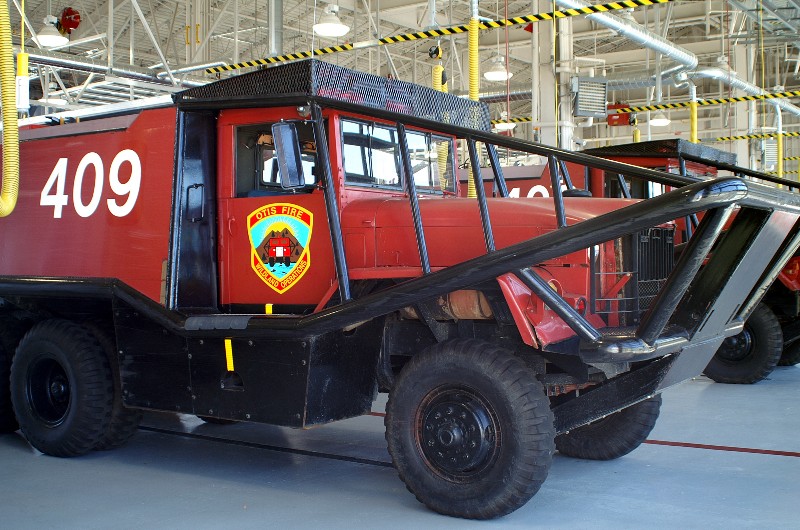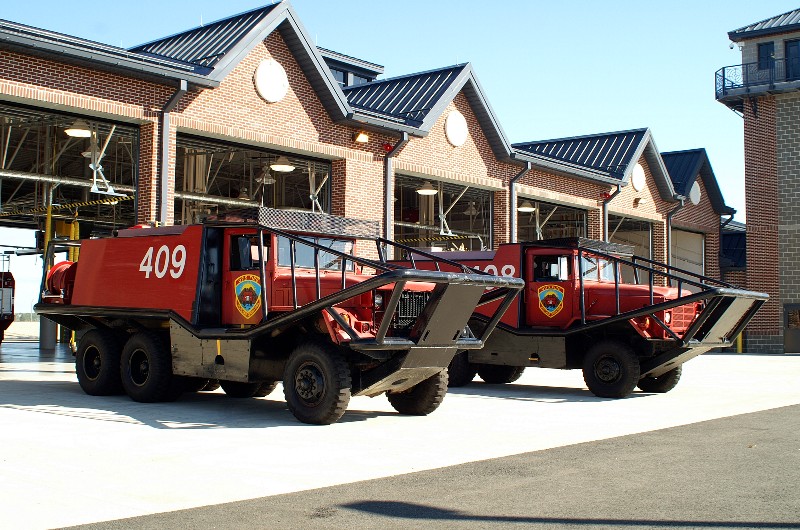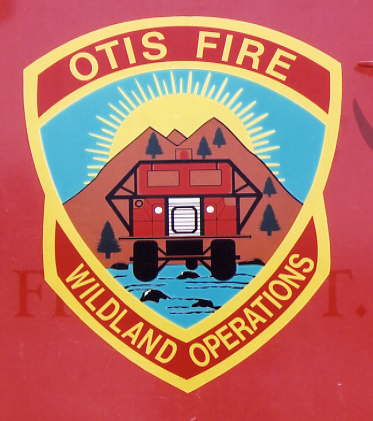 Otis Brush Breaker door.
CAPE COD BRUSH BREAKERS

*
A PICTORIAL HISTORY
*

By Britton Crosby
January 2001
(Updated March 23, 2010)
[1][2][3][4][5][6][7][8][9][10][11][12][13][14][15][16][17][18][19][20]
[21][22][23][24][25][26][27][28][29][30][31][32][33][34]


Page 23
2000's



NEWEST BREAKERS
Plymouth Breaker 172
Coming soon - Mashpee Breaker 354

NEW PLYMOUTH BRUSH BREAKER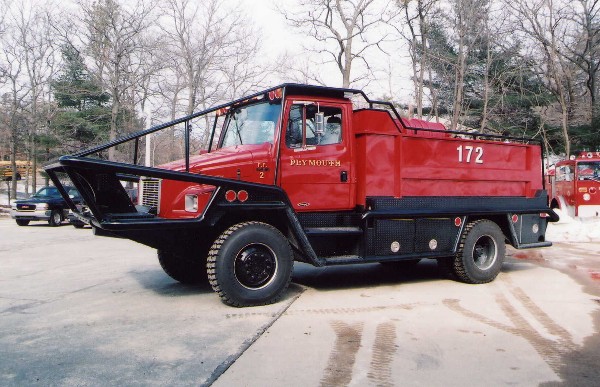 The newest Plymouth Brush Breaker - Breaker 172
2003 Freightliner FL-80 chassis / EJ Murphy
200 gpm / 650 gals / 25 gals Class A

New Plymouth B172 - not yet in service - March 2005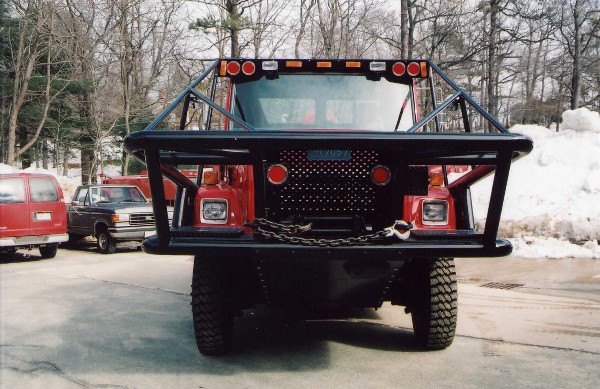 Plymouth, Breaker 172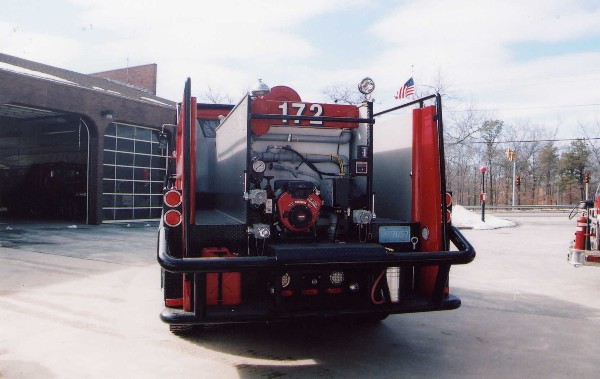 Plymouth, Breaker 172
Rear of the breaker - walkway goes around both sides and the front of the tank.

Top of Breaker 172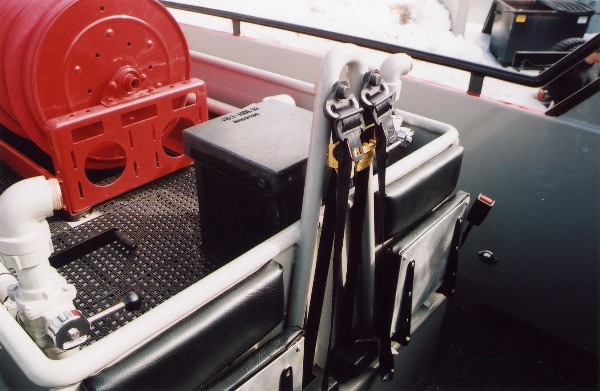 Seatbelts are provided on top of the new breaker.
NEW MASHPEE BREAKER 354

Mashpee Breaker 354
2005 International 5600 / PolyMax Corp. brush breaker.
1000 gal / 650 gpm Waterous pump. 50 gals Class A foam.
Delivered 4/1/05.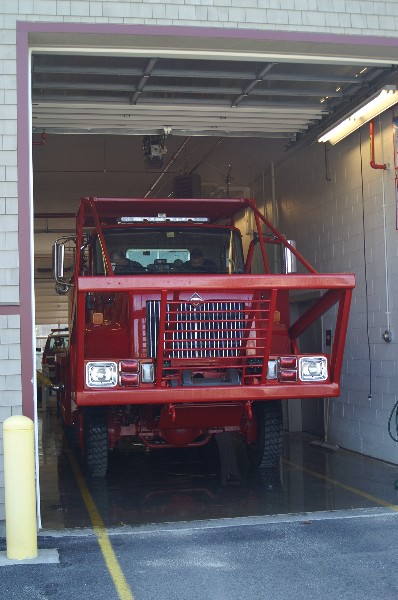 Mashpee B354

The new breaker is big !

Equipped with a winch.

Breaker 354.

Pump and roll capacity.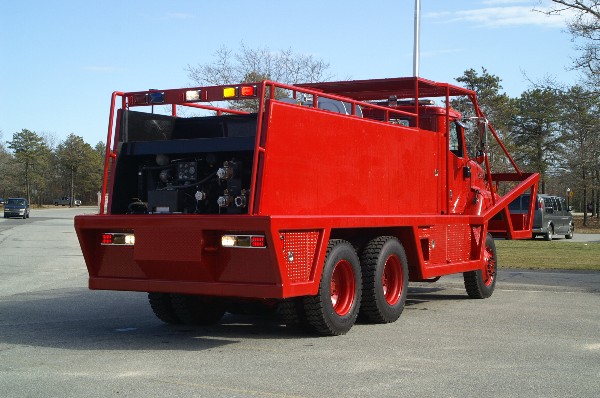 Two forestry hose reels on the top deck.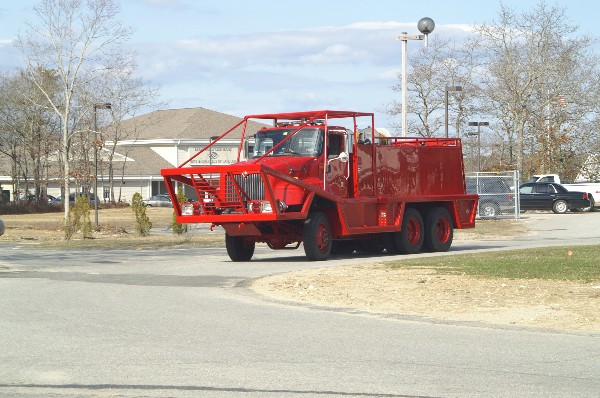 B-354

The pump controls located behind the cab.

Part of the dash board.

A view from behind the wheel.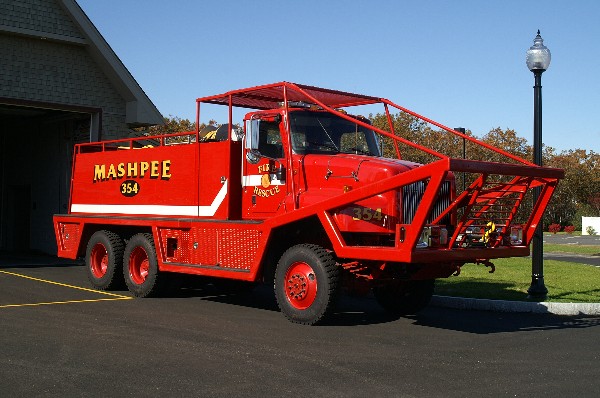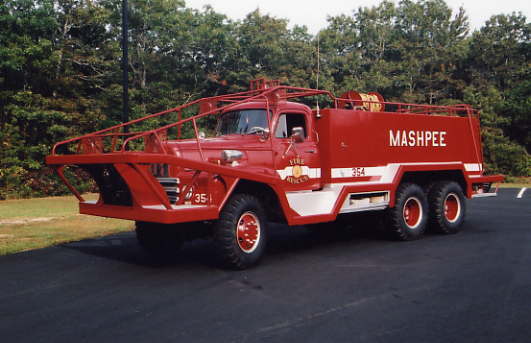 The "old" Breaker 354.
1967 International / Thibault 1000 gallon brush breaker being retired.

CAPE COD BRUSH BREAKERS



Related Links
Massachusetts DCR - Bureau of Forest Fire Control
Forest Fire Lookout Association
History Early Fire Towers
Massachusetts Fire Tower Locations
CCFD.com - Plymouth Brush Breaker Drill April 2006
CCFD.com - Plymouth-Wareham Brush Fires May 2006
CCFD.com - Sandwich Fire Tower 2006



NOTE
Photos in this series are from various sources
including fire department and personal collections.
(Top)