EARLY BRUSH BREAKERS
TITLE
One

Bourne Engine 7, Breaker 127 was a former military 1944 Chevy chassis.
It had a 600 gallon water tank and a front mount pump as well as an auxiliary pump.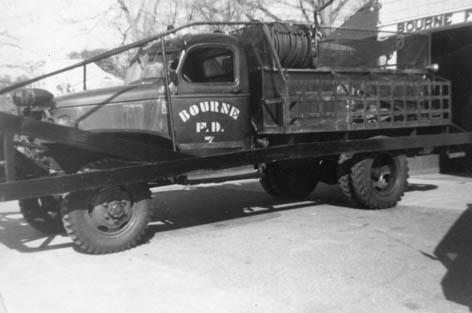 TITLE
One

Bourne Breaker 127 1944 Chevy.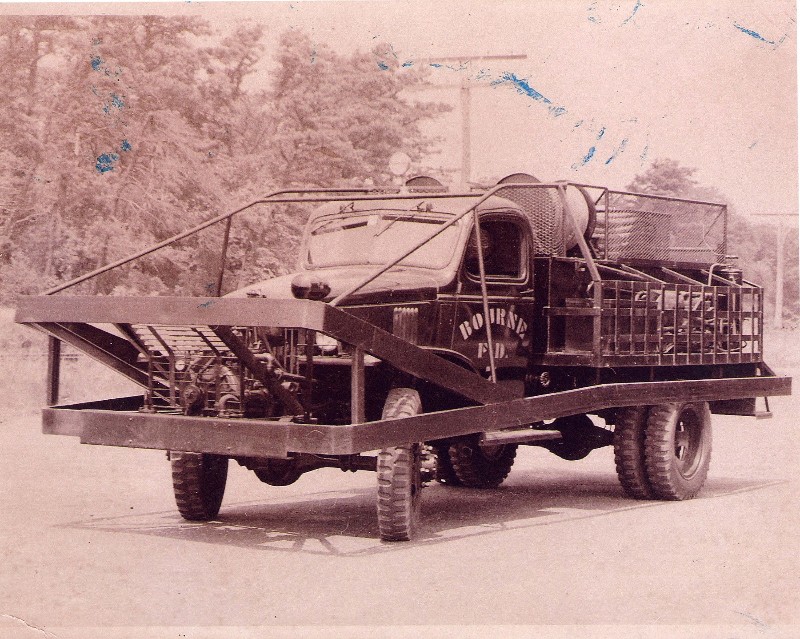 TITLE
One

Bourne Breaker 7, (127) served into the 1970s.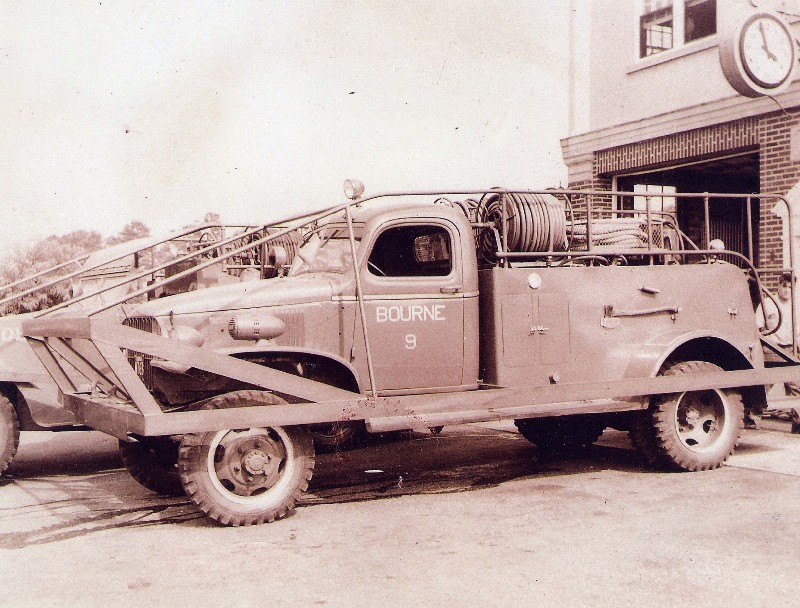 TITLE
One

1949 former military truck converted to brush breaker in Bourne.
TITLE
One

Bourne Breaker 8 a 1949 Ford brush breaker and the 1940s breaker 9
TITLE
One

1949 Ford Brush Breaker 8 in Bourne
TITLE
One

Bourne Engine 11 was built on a 1940s military Scout Car.
These type vehicles had half tracks before being refitted.
This breaker is shown along the canal.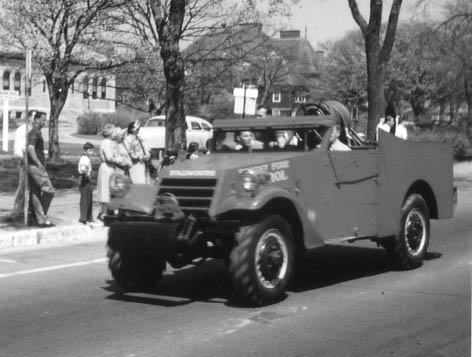 TITLE
One

Falmouth Fire Department operated this military scout car as a brush truck.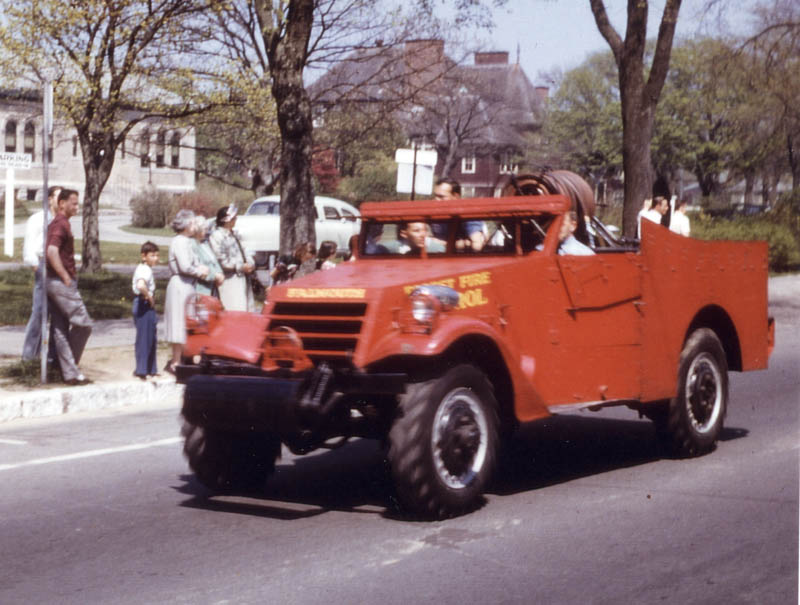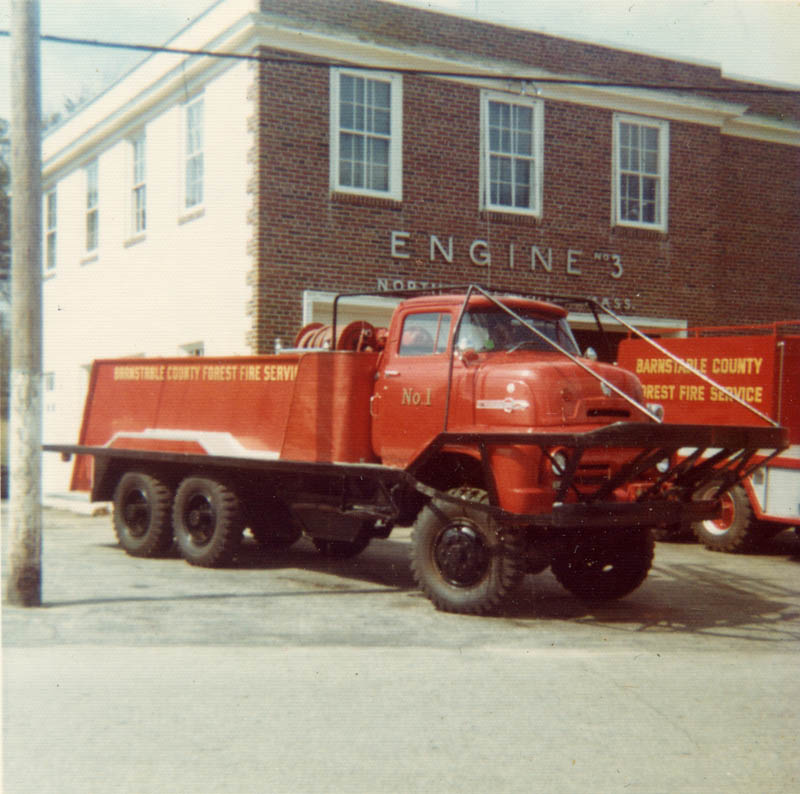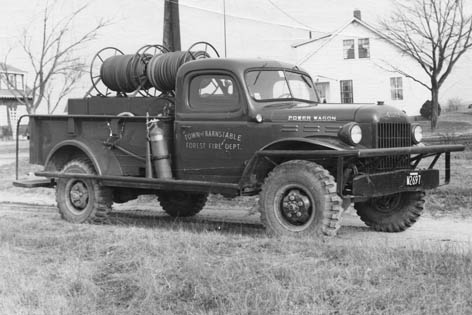 The Town of Barnstable Forest Fire Department had several vehicles.
This brush breaker was built on a 1947 Dodge Power Wagon chassis.
It served in Cotuit as Breaker 217 until 1969.
It later saw duty in Hyannis and finally in West Barnstable.

The Town of Barnstable breaker 217 at Cotuit.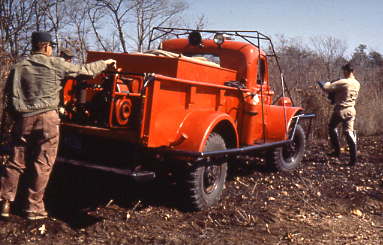 The 1947 Cotuit brush breaker 217.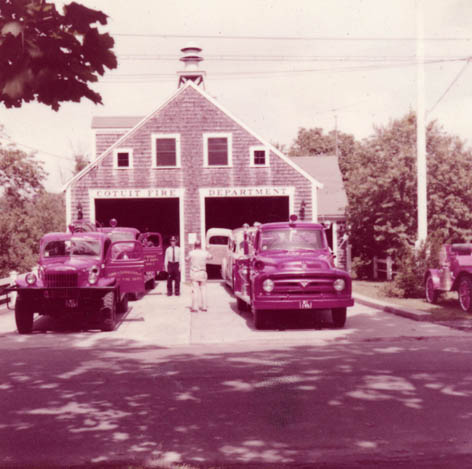 The brush breaker is on the left in front of the Cotuit fire station.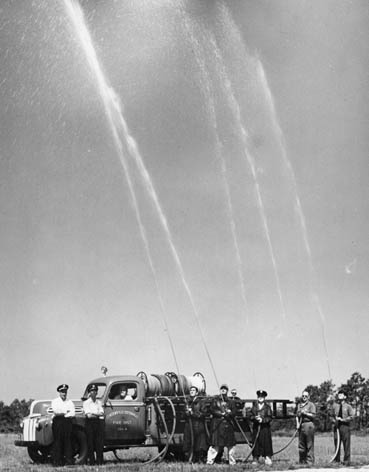 Centerville-Osterville built this truck in 1942 as Engine 4.
It had the capacity for several forestry lines.

This 1940s Chevy patrol truck served in Dennis.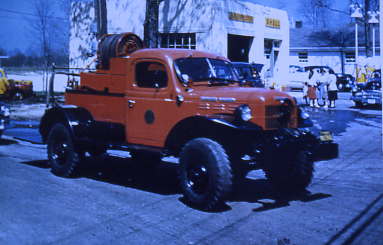 Falmouth Dodge Power Wagon brush truck from 1940s.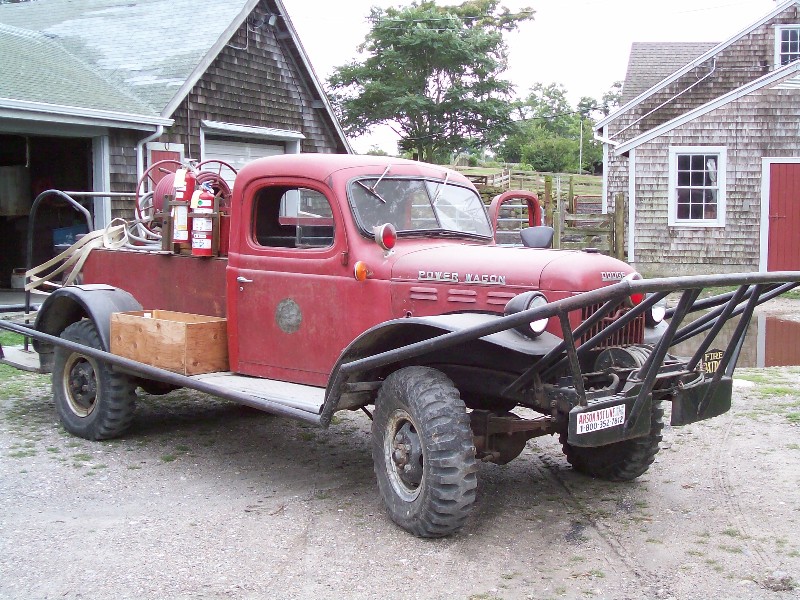 1946 Dodge Power Wagon brush breaker
Originally Falmouth Car 30 had about a 200 gallon tank.
It was "retired" around 1980 and had a second career
protecting Naushon Island.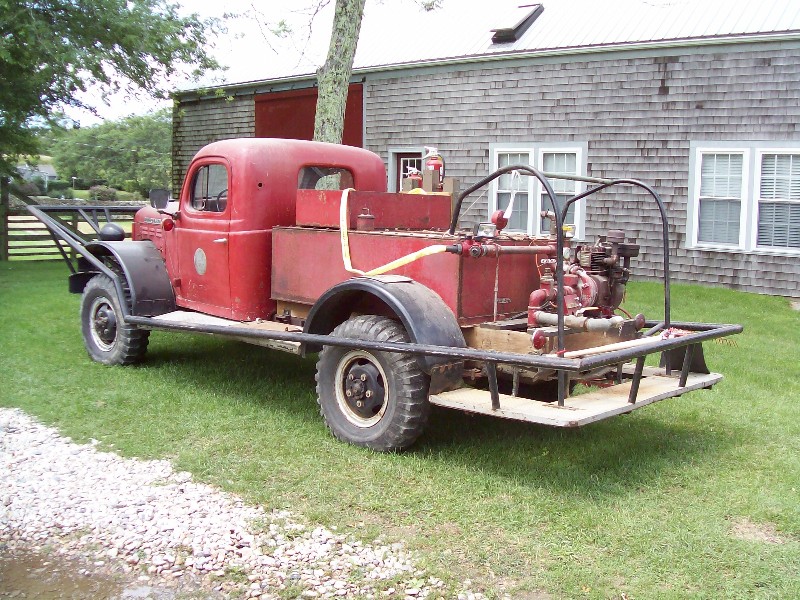 1946 Dodge Power Wagon
Upon its final retirement in 2009 from Naushon,
the old breaker was purchased privately and restored
to beautiful and near original condition.
It is currently (2010) kept in Bourne.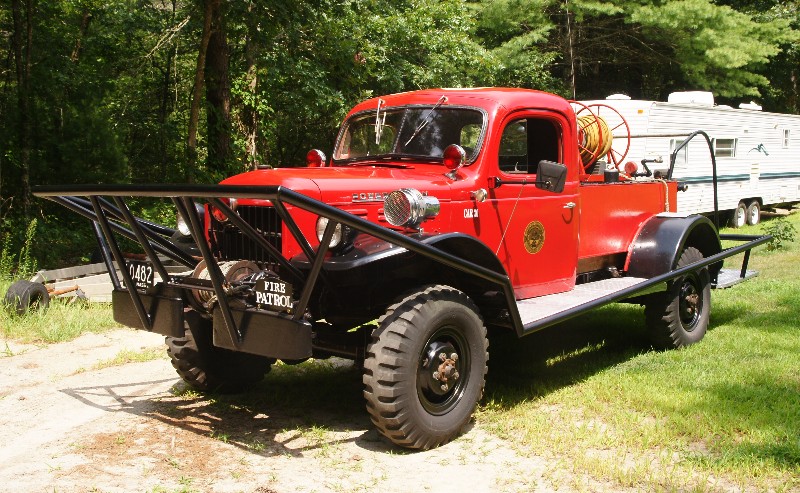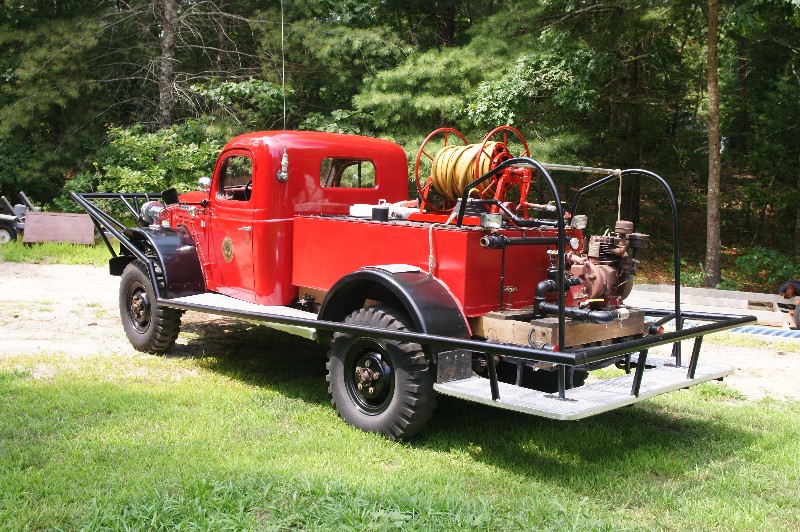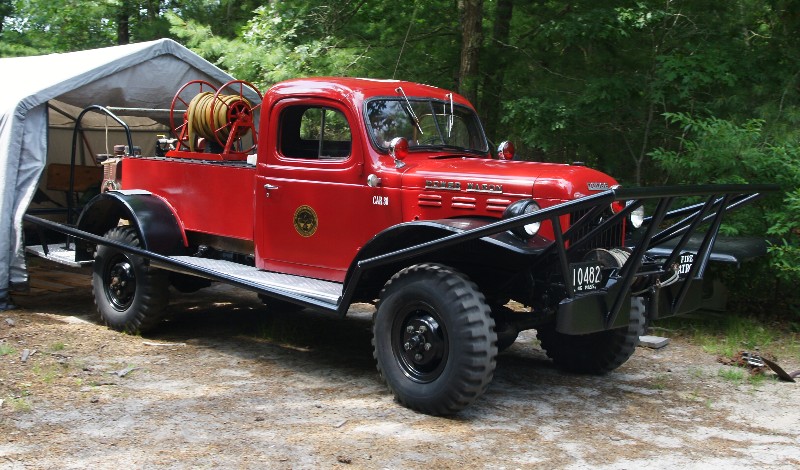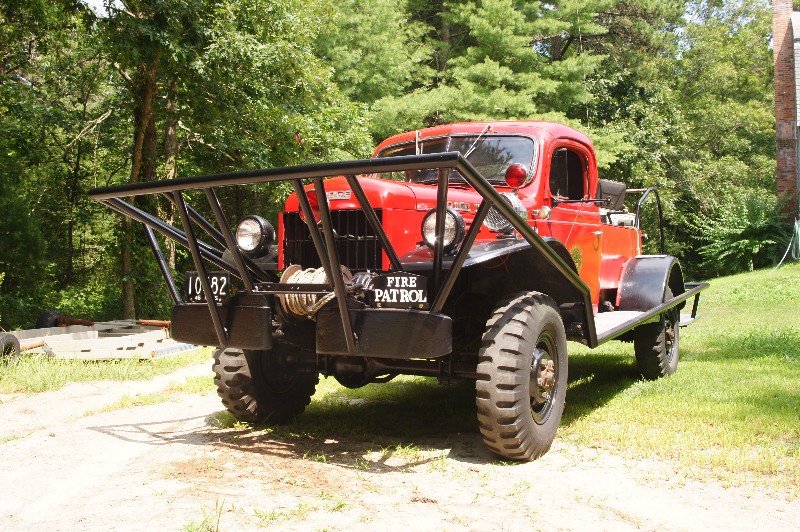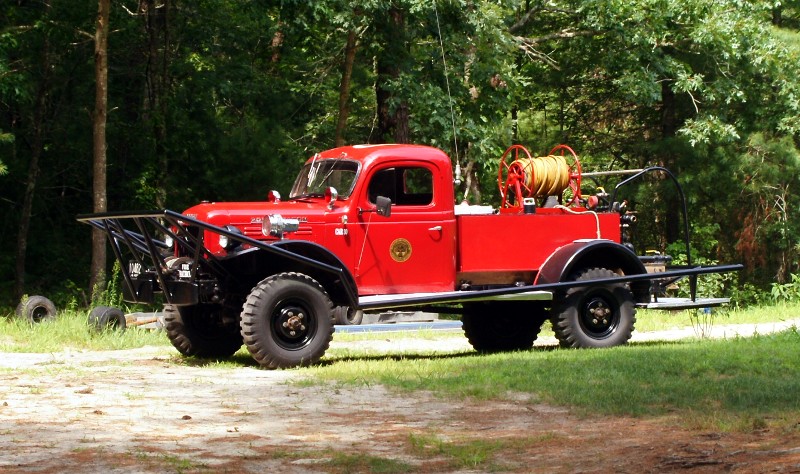 Otis built its first brush breaker on this 1944 Diamond T chassis with a 1000 gallon tank.


BRUSH TRUCKS AND BREAKERS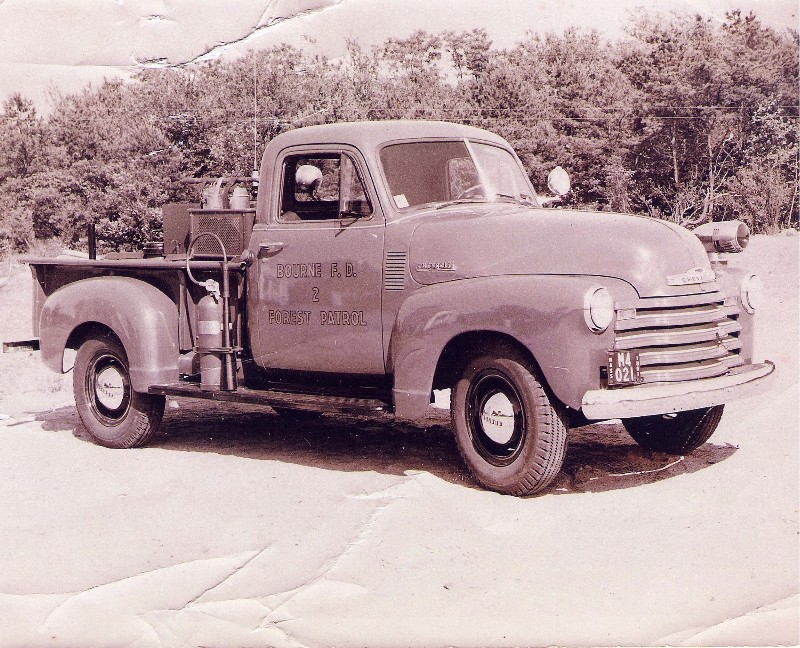 1951 Chevy patrol truck in town of Bourne.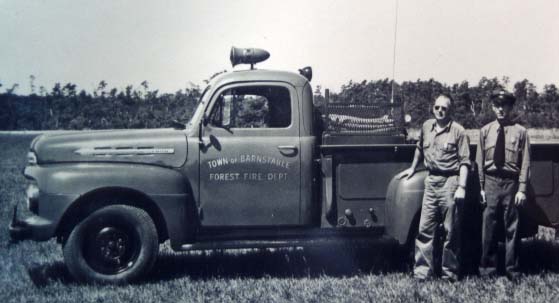 Town of Barnstable Forest Fire patrolmen stand with their 1950 patrol truck.
Patrol trucks were typically the only manned apparatus in town and were often first to arrive at
incidents of any type. When not fighting fires, they maintained fire roads and equipment.

Harwich Fire Department operated this large brush breaker built on a 1950 Ford chassis
by Robinson. It carried 1500 gallons of water.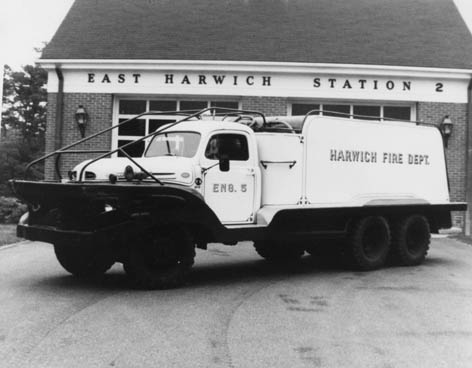 Harwich Engine 5, 1950 brush breaker in front of the East Harwich Fire Station
that opened in 1976.

The Harwich Brush Breaker, designated Engine 5, was dubbed
the "White Elephant" It retired in the 1970's.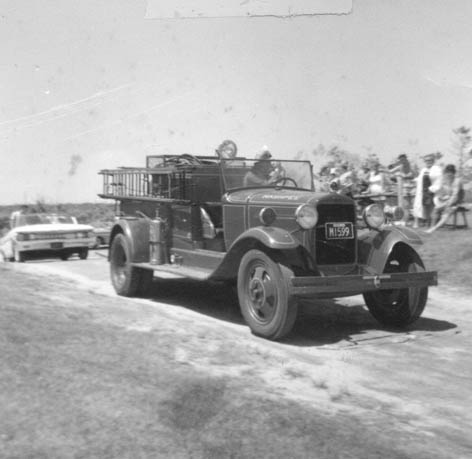 This 1930 Ford Model A with a 75 gpm pump and 200 gallon tank was originally
Centerville-Osterville Engine 3. It was bought by Mashpee in 1943 and was the
first fire truck in Mashpee operated by the forest warden even before the fire
department organized in 1950. It then became Mashpee Engine 1 and served
until 1958.



This 1950 Dodge 800 gallon pumper served as Mashpee Engine 2.