A Special Feature

CAPE COD BRUSH BREAKERS


"A pictorial history of the unique forest firefighting apparatus"
By Britton Crosby
First Posted January 2001 - Re-released April 2014
(Updated April 2014)



< PREVIOUS | BRUSH BREAKER INDEX PAGE | NEXT >



Page 18
Barnstable County Forest Fire Department
Third Generation 1970s - 1980s

On this page
18 - Third Generation Barnstable County Breakers - 1970s-1980s
1971 No1 Fal C15
1982 WB B295
1971 BARNSTABLE COUNTY BRUSH BREAKER No.1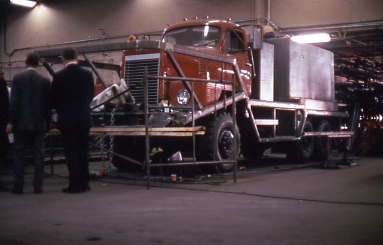 Barnstable County Forest Fire Department built the third breaker No.1 (C-15)
in 1971. Built on a large International chassis by Thibault in Canada
the new breaker carries 800 gallons.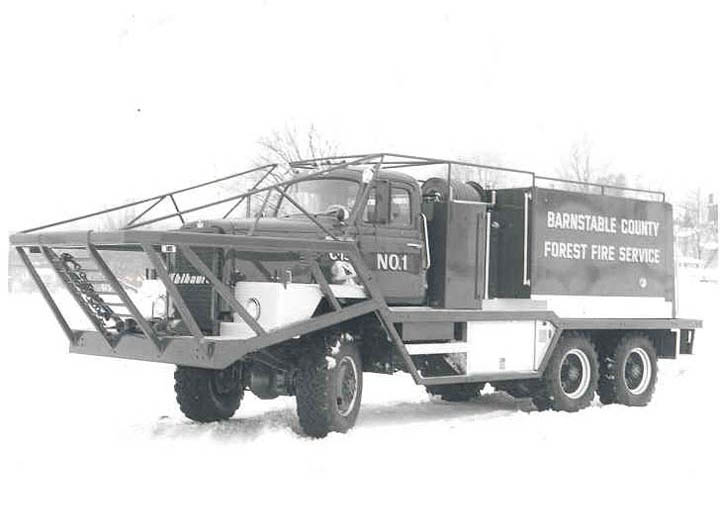 The third and final Barnstable County Brush Breaker No.1 (C-15) was stationed in North Falmouth
from 1971 until about 2000 when it was reassigned to East Falmouth. When the County disbanded
its Forest Fire Service in 1985, it became Falmouth Fire Department Breaker 15.

Falmouth Breaker 15 at East Falmouth station 5.

The rear of Falmouth's Breaker 15.
Page 1
The Story of Brush Breakers
Apparatus Index Page
< PREVIOUS | BRUSH BREAKER INDEX PAGE | NEXT >



Cape Cod Brush Breakers
Special Feature
CapeCodFD.com