On this page
20 - Cape Cod Breakers and Apparatus 1970s-1980s
Breakers
Forestry
Tankers
1970 Wellfleet 90
1971 Dennis 110
1972 Otis B9
1973 Hya 84
1973 Sand 153
1973WB T296
1975 Bourne 128
1977 Bourne 130
1976 Fal B20
1976 Chilmark
1976 Dennis F105
1970s Barn B204
1970s Otis T13

1960s BRUSH BREAKERS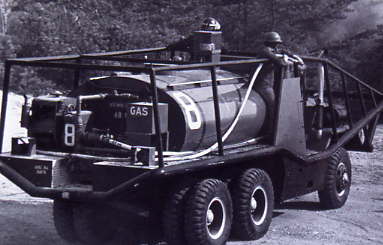 The 1968 Kaiser massive Otis Breaker 8 from the rear shows the
gas fired pump engine and riding positions for firefighters.

This large breaker was operated by the Otis Fire Department on a 1968 Kaiser former military chassis.
It had a 1500 gallon water tank.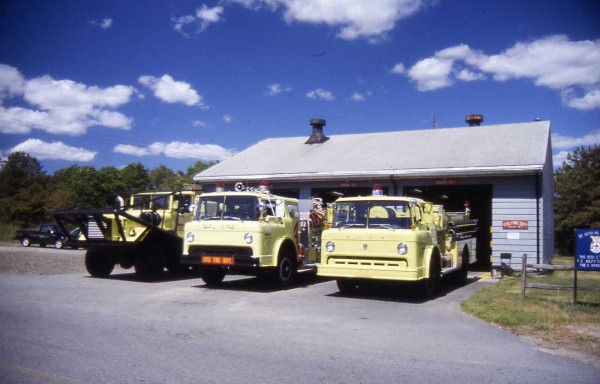 Otis brush breaker and engines at Otis Station 4.

A later photo of Otis Station 4 with the 1995 Brush Breaker 409.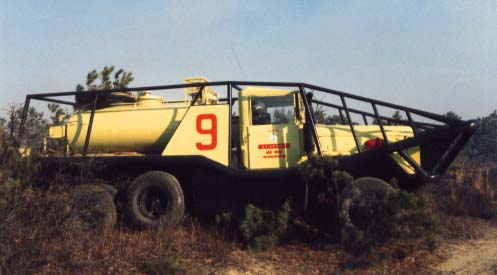 Otis Breaker 9 coming out of the woods. This was a 1972 Gibson military chassis with a 1000 gallon tank.

Hyannis Fire Department operated this 1970s Dodge Power Wagon combination brush breaker / rescue truck
for a number of years. This unit also carried Hyannis's first Jaws of Life. It was replaced by a large heavy rescue
truck in 1985. Hyannis did not have a "brush truck" after the retirement of Engine 4 (84).

1970'S SANDWICH BREAKER

Sandwich Breaker 153 is a 1953 Studebaker Military Chassis with
barwork built by Ted Young of Sandwich built in 1973. It has an 800 gallon tank.

The 1953 Studebaker was renumbered Breaker 453.

Sandwich Breaker 453 shown in fall of 2001.
This view show how the bars and steel plating protect the front of
the breaker and enable it to push trees and drive over them. Additionally,
the winch is an important feature for those times when the breaker gets
hung up in the woods and needs to winch off a root ball or other
obstruction hazard.

Sandwich Breaker 453 in fall of 2001.
This truck gets a major refurbishing in 2002.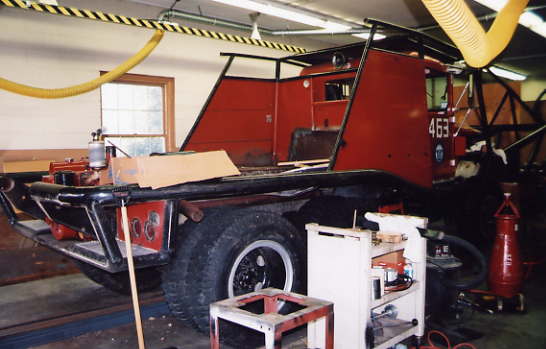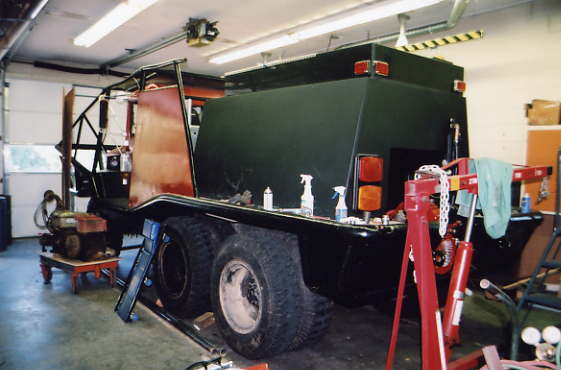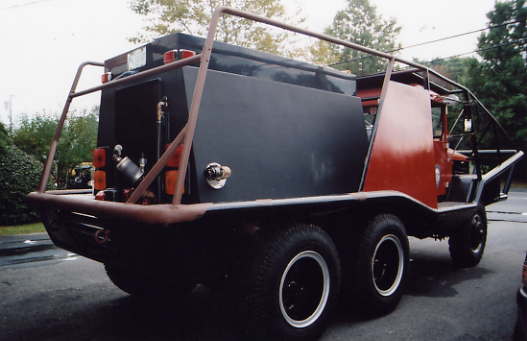 1970S BOURNE BREAKERS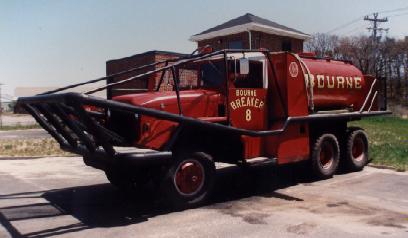 Bourne built this 1500 gallon breaker on a 1967 Kaiser Military chassis in 1975.

Bourne Breaker 128 in 2001.

Breaker 10 1977

Bourne turned this 1953 International military chassis into a 1000 gallon breaker in the 1977.
Breaker 10 / 130 served into the 1980's.

Falmouth Breaker 20
1976 Dodge / Continental

Falmouth Fire Department called this unit Breaker 20 until recently changing it to B-17.
It is a 300 gallon 1976 Dodge Power Wagon built by Continental.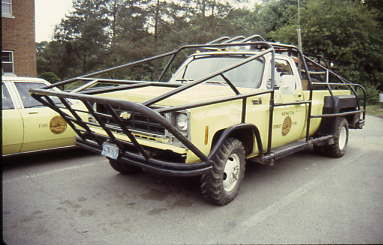 Abington, Mass brush breaker
1970'S TANKERS AND BRUSH BREAKERS

West Barnstable put the "Super Tanker" in service in the early 1970s. An International tractor
pulled the 5000 gallon tanker with a 1000 gpm pump. West Barnstable had no water system
so this greatly improved the water supply in that village as well as across the Cape. It was an
important unit for large brush fires supplying breakers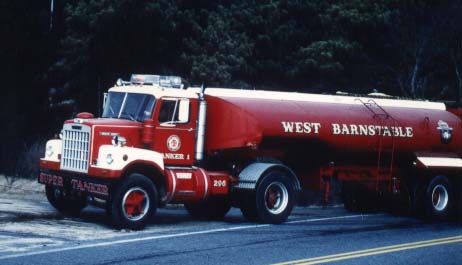 West Barnstable's "Super Tanker" was a valuable asset at all major forest fires
on the Cape during the 1970's and 1980's. Its 1000 gpm pump and 5000 gallon tank
was welcomed and found regularly at refilling sites for breakers.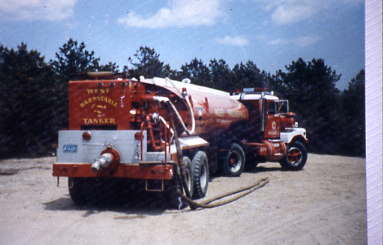 West Barnstable's Super Tanker in parade.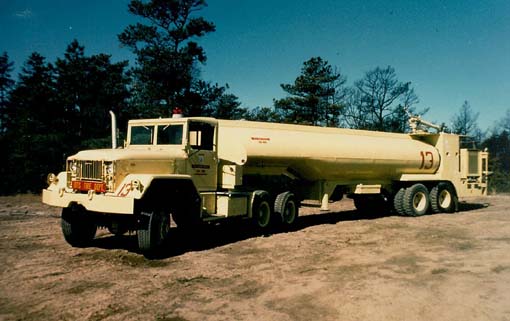 Another common site at major upper Cape brush fires was this 5000 gallon tanker
from Otis (Mass Military Reservation) fire department. 1968 / 1980

This 1976 Ford / Farrar 600 gallon brush breaker serves the town of Chilmark on Martha's Vineyard.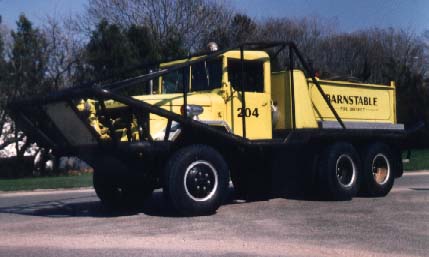 Barnstable Fire District placed this 1000 gallon breaker in service in the 1970's.
It was on a 1952 Reo Military chassis. It was the only lime Barnstable apparatus.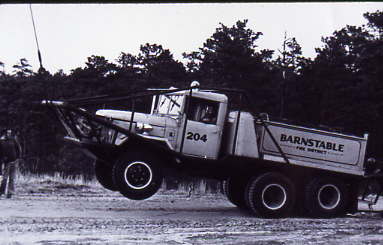 Upon retirement from the Barnstable Fire District, this 1952 Reo now calls Nantucket home.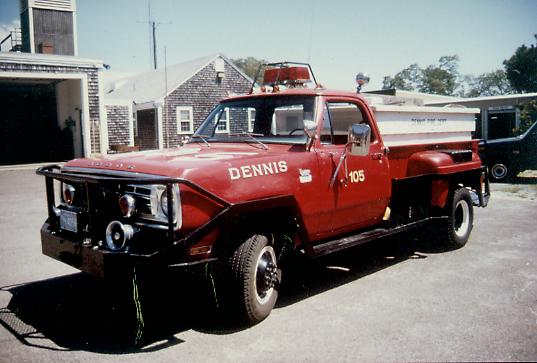 Dennis also utilized this 1976 Dodge 350 gallon forestry truck at Dennis Headquarters.
1980s BRUSH BREAKERS

Sandwich Fire Department Breaker 142 (B 442) is a 1000 gallon breaker.
Placed in service in 1980, it is built on a 1967 5 ton Kaiser Military chassis.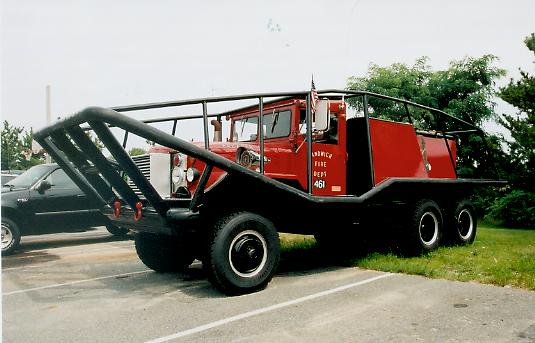 The 1967 Sandwich Breaker renumbered as Breaker 461 in 2000.
(Note - reassigned as B462 in 2002)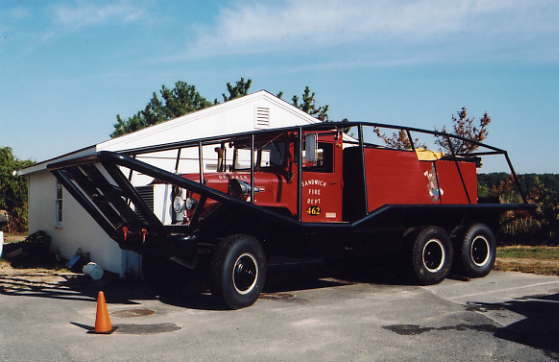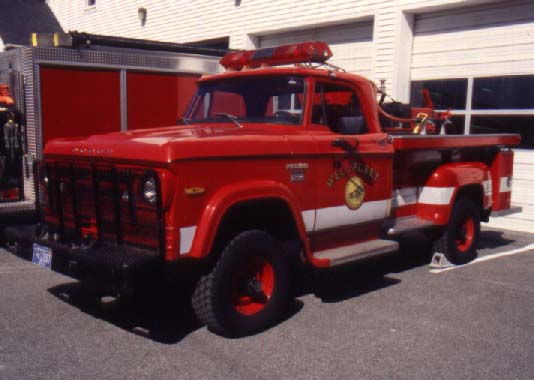 The Wellfleet Fire Department operates this 1970 Dodge Power Wagon as Forestry 90.
It has a 120 gpm pump and 200 gallon tank. A refurbishing in the 1990's added a Class A
foam system and other upgrades.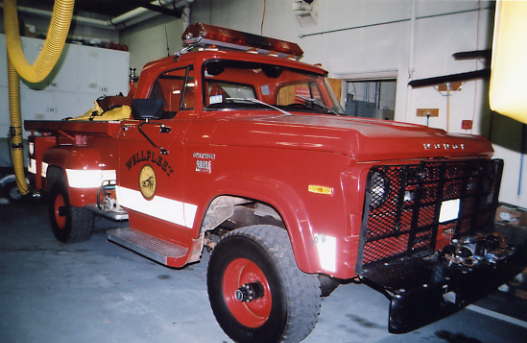 Wellfleet Forestry 90.

Wellfleet Fire Department's 1970 Dodge Power Wagon forestry 90.

Dennis Breaker 110 protects the north side of Dennis with this
1971 Dodge.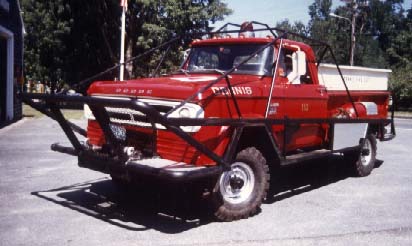 Dennis Fire Department's 1971 Dodge Power Wagon Breaker 110.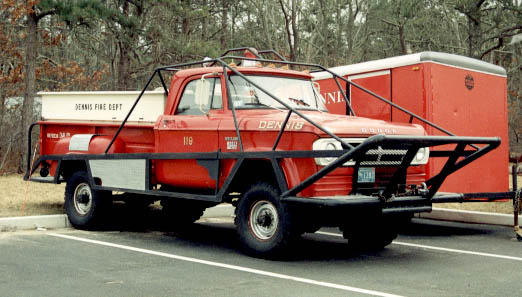 Dennis reassigned Breaker 110 at Breaker 118 briefly after a new forestry truck
was put in service in 1999. After a brief period it was sold to the Nantucket Fire Dept
and presently serves on the Island.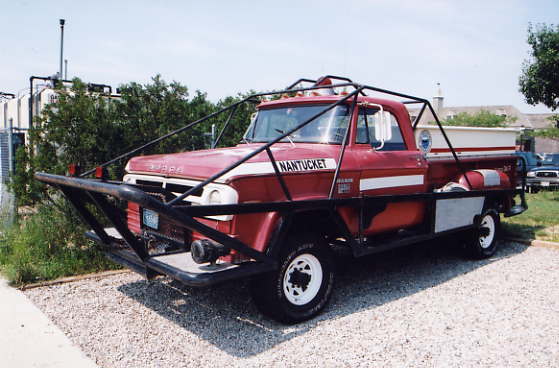 Nantucket bought the 1971 Dodge Power Wagon from the Dennis Fire Department.
It served on the main island and then reportedly was sent to the small island off Nantucket
called Tuckernuck Island.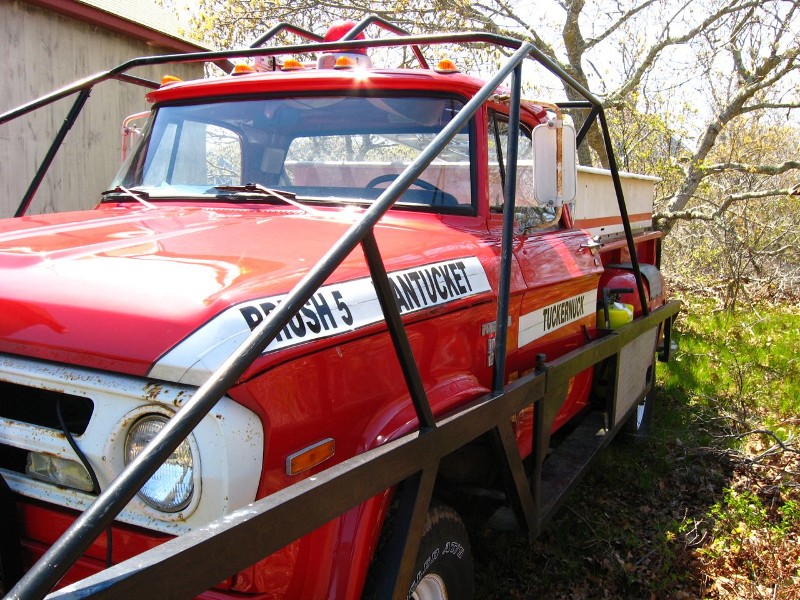 Nantucket Brush 5
1971 Dodge Power Wagon
Originally Dennis Breaker 110
Now serving on Tuckernuck Island