A Special Feature

CAPE COD BRUSH BREAKERS


"A pictorial history of the unique forest firefighting apparatus"
By Britton Crosby
First Posted January 2001 - Re-released April 2014
(Updated April 2014)



< PREVIOUS | BRUSH BREAKER INDEX PAGE | NEXT >



Page 4
Before Brush Breakers
1910s -1930s


HAND TO HAND COMBAT
On this page
04 - Before Brush Breakers
Firefighting by Hand
1920s-1930s Fire Trucks
Early Patrol Trucks

FIREFIGHTING BY HAND
BEFORE THERE WERE MOTOR VEHICLES
Before there were motorized vehicles for firefighting, men would use whatever means was available to fight fires by hand. The use of water fire extinguishers, brooms, rakes, shovels, and other tools would be pressed into service when needed.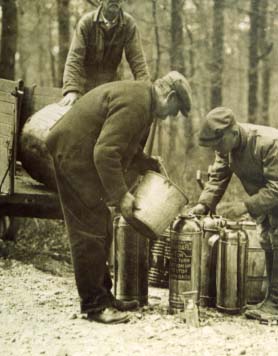 TITLE
One

Refilling hand held water extinguishers.
TITLE
One

Plymouth forest fire truck c.1930s.
(Plymouth FD collection)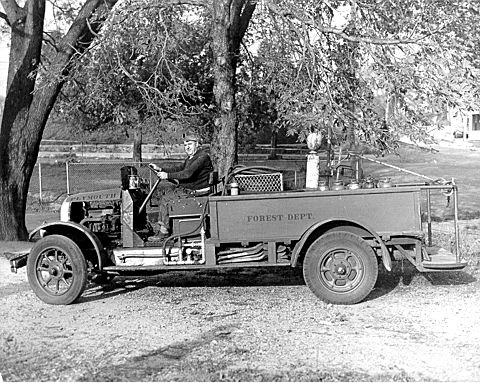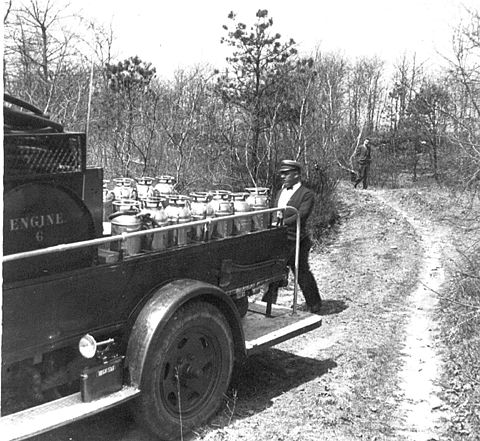 PLYMOUTH ENGINE 6 1930s
This photo showing Plymouth Engine 6 in the 1930s carrying a supply of water fire extinguishers used for brush and grass fires. (Plymouth FD collection)
TITLE
One

1930 Forest Fire Truck from Edgartown, Martha's Vineyard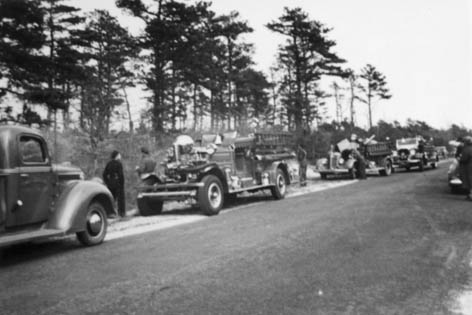 TITLE
One

Before brush breakers, pumpers and patrol trucks would make a stand along
a road or field to try to stop oncoming fires. Here, Hyannis's 1927 Ahrens
Fox and 1930 GMC wait, along with the 1938 Town patrol truck.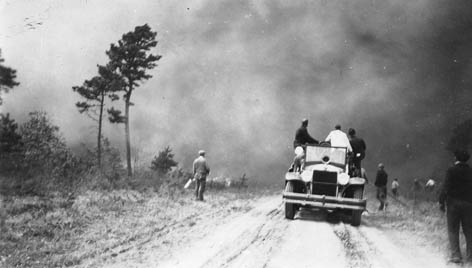 TITLE
One

Fire crosses Great Western Road in Dennis c.1930s.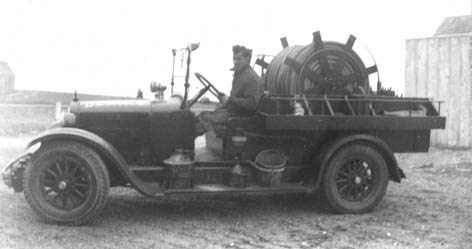 TITLE
One

Early fire apparatus was equipped to battle brush and forest fires.
This Dennis fire truck has a large reel of forestry hose.

TITLE
One

This fire truck served Yarmouth.
TITLE
One

Town of Barnstable 1938 Ford Fire Patrol Truck.
The patrol truck was usually first to respond to brush and grass fires.
This had a 185 gallon water tank and 300' of 3/4" hose.
It is reported to have been one of the first apparatus with a two way radio.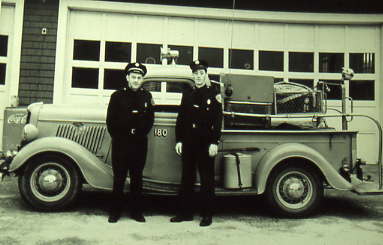 TITLE
One

Forest Fire Patrol truck Orleans Fire Dept.
TITLE
One

1930 patrol truck in Bourne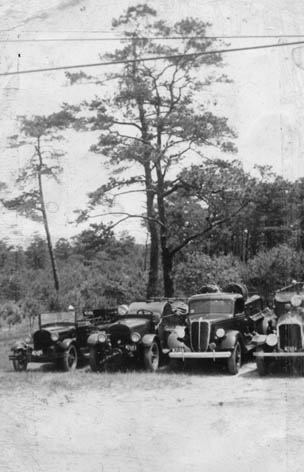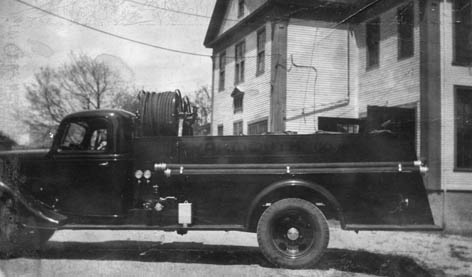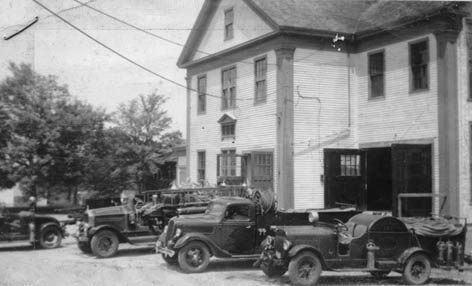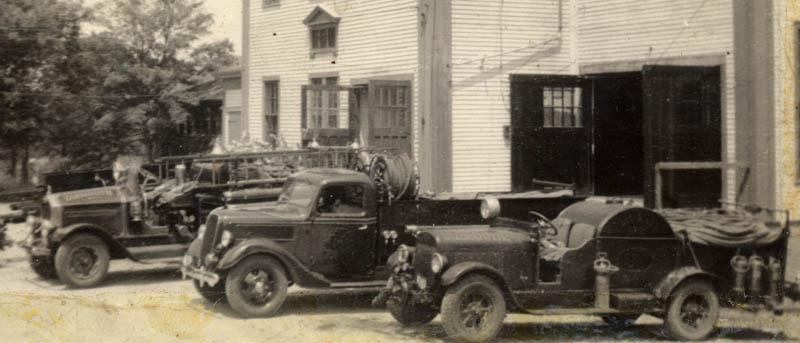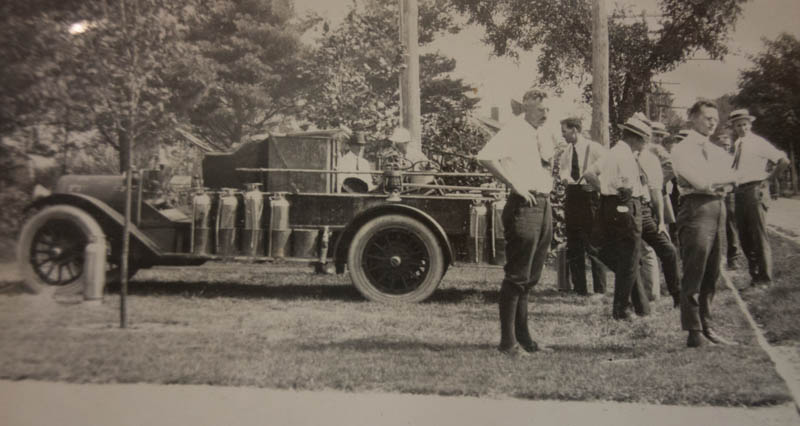 EARLY BRUSH TRUCKS


Supporting any brush fire operation would require a tanker. Falmouth operated this
1935 Ford 800 gallon tanker as Tank 35. It served until 1965.

Page 4
Before Brush Breakers
1910s -1930s
< PREVIOUS | BRUSH BREAKER INDEX PAGE | NEXT >



Cape Cod Brush Breakers
Special Feature
CapeCodFD.com